Is there really any other way that you want to be exploring the lands of Hogwarts than to fly around on your own enchanted broom? In order for you to get around a lot faster and not waste any more time than you have to, it is important for you ro get your hands on one of these enchanted brooms. However, to get to the level of being able to fly in and out of the castle you will have to complete a few prerequisites first.
Time to Complete
Required
>2 hrs
Completed Jackdaw's Rest main storyline quest

Complete the Flight Test side quest

At least 1,600 gold
This article will act as a guide to anyone looking to learn the information required to know how to acquire one of these flying brooms in Hogwarts Legacy, but not only this, you will also learn what missions you will need to complete as well as where to finally purchase your own one and then how to further upgrade it.
How to acquire a Broom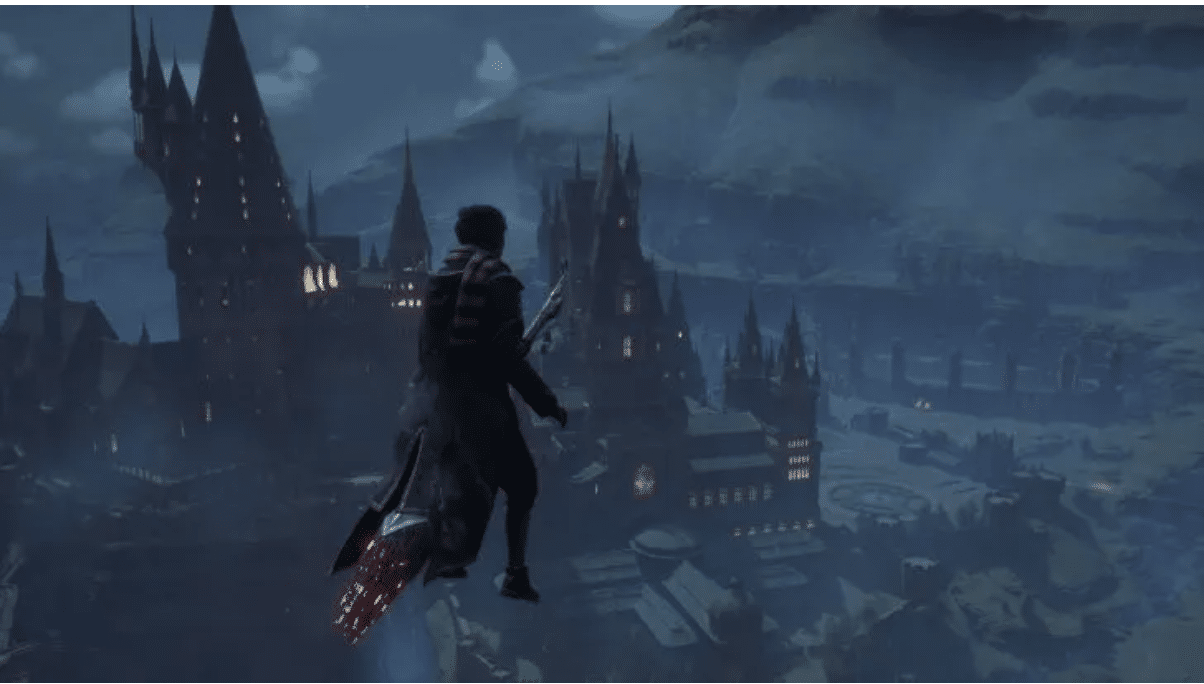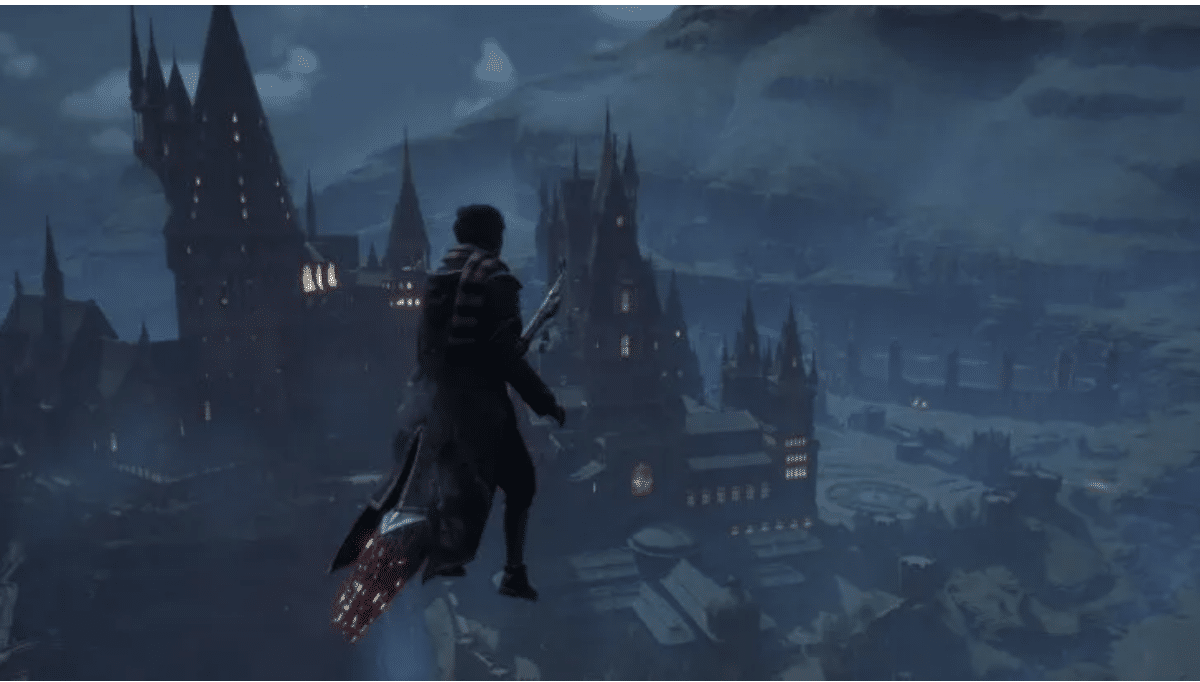 In order for you to actually acquire one of your own brooms in the game you'll have to progress far enough in the main story, to a point where you have completed the Jackdaw's Rest quest. Then once you've completed this quest you'll have found the Map Chamber underneath Hogwarts.
The next step that you will have to do, once you've finished this main storyline quest, will be to attend your very first Flying Class, which will take place by the main lawn. Here you will get two different tasks, by Madam Kagawa, which you'll have to finish before you are then able to take one lap around the castle, on your enchanted broom, with Everett Clopton.
Then once you've completed this class you'll need to fast travel over to Hogsmeade to make your way to the Spintwitches Sporting Needs shop, which is located right opposite Ollivanders. Before you had completed all of the things you would've noticed that this shop would've been closed to you but now, after your Flying Class, you'll be able to walk right in.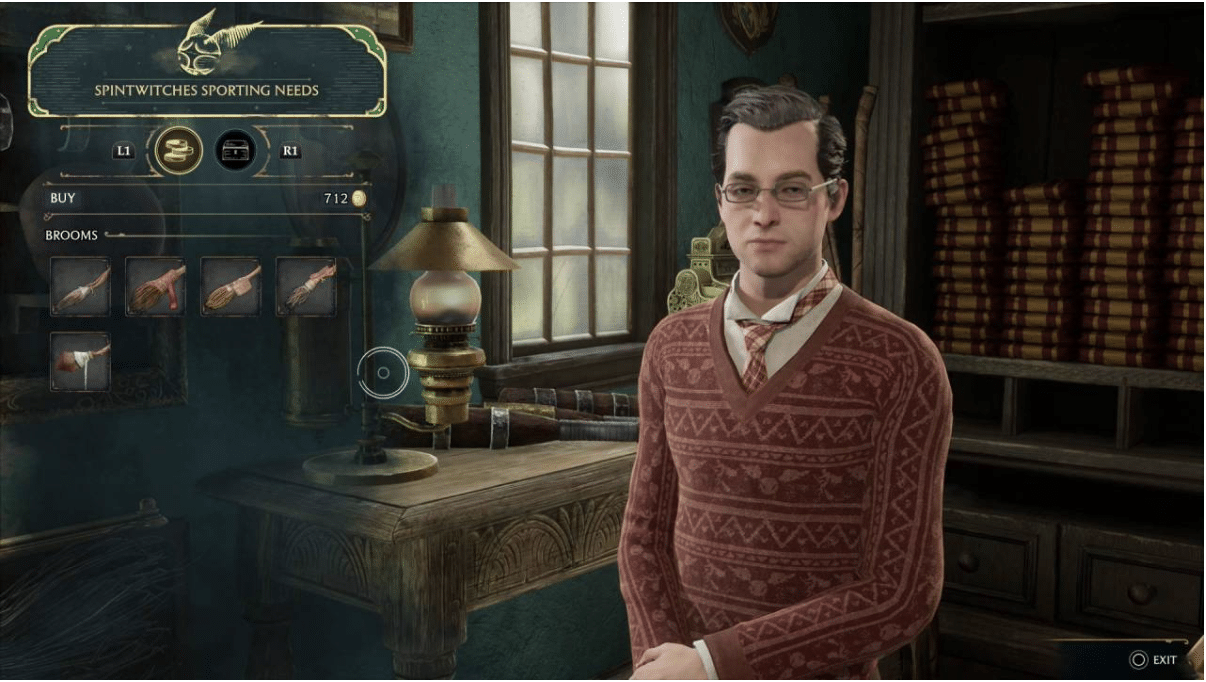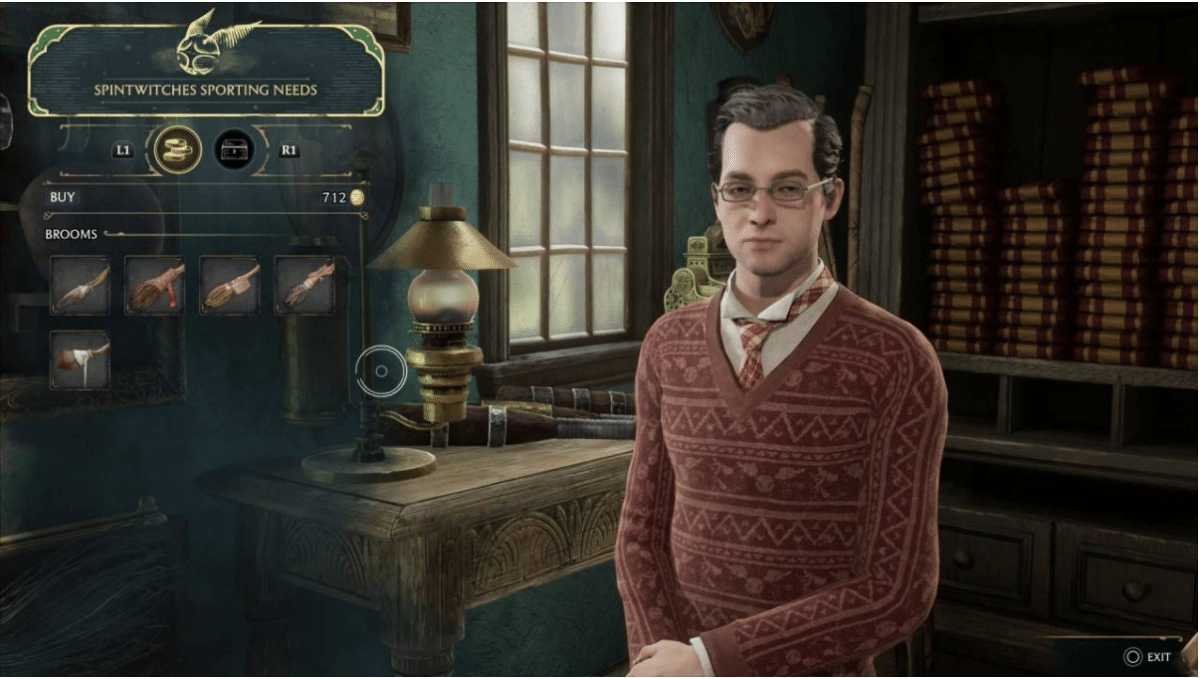 When you go into the shop you'll want to head to Albie Weekes and speak to him, when you've started to speak with him you'll be shown a wide selection of brooms that will be available to you, each one costing you 600 gold. If at this exact moment you don't have enough gold to purchase this item then you'll be able to sell some of your gear that you don't need or want anymore to try and come up with the amount. Another option that you will have to try is to go to Gladrags Wizardwear to open the Eye Chest that is located there, using your Disillusionment Charm, so that you'll be able to quickly and easily receive 500 gold.
How to Use your Broom
The first thing, and most important thing, that you will have to do before you you even consider flying your broom is that you have checked that the area that you are in is not a No-Fly Zone, which you can easily check by checking whether or not this symbol is seen right next to your minimap.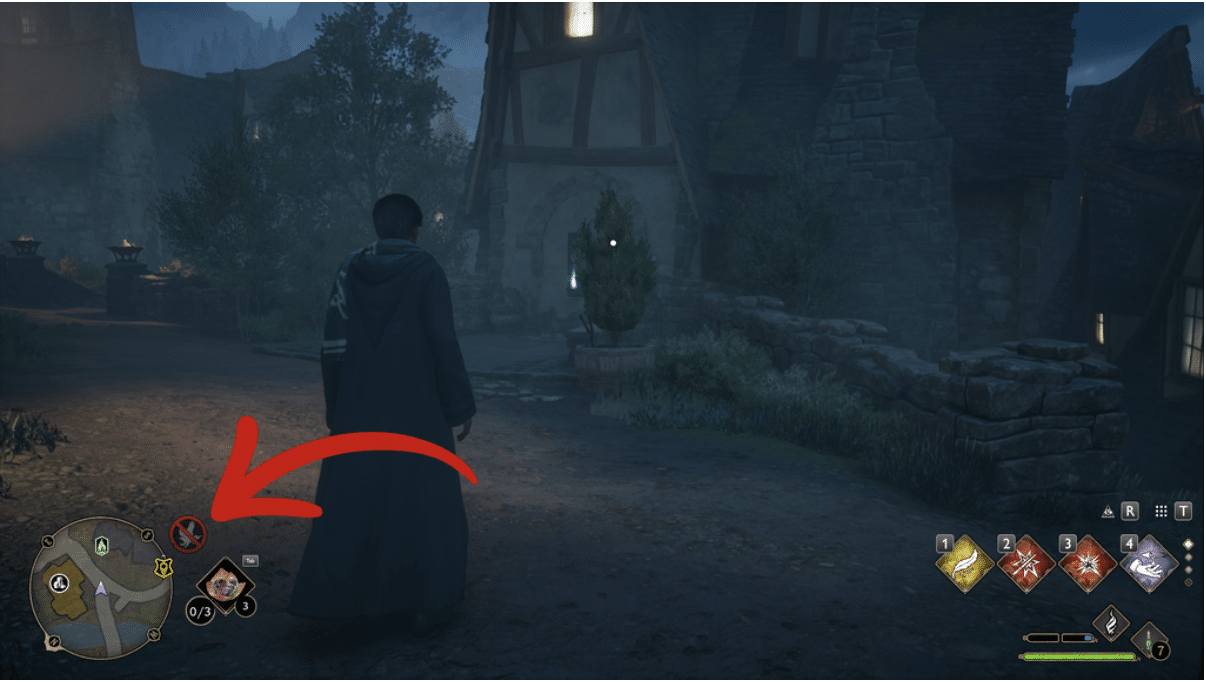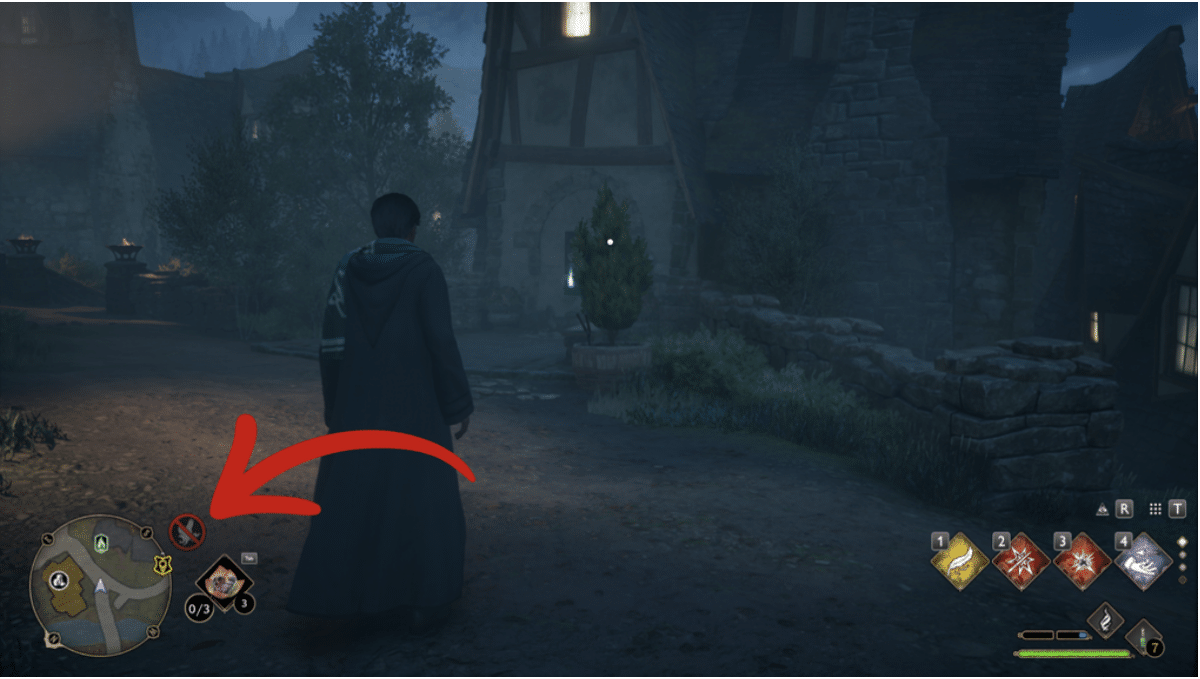 Then when you've made sure that it is safe and you can fly in that area you must then equip your broom first, which can be done by holding LB/L1/TAB and then press the B/⭕/3 on Xbox, PS and PC respectively. Then once you've gotten into the air and are flying, the controls to move around will be the exact ones that you would use if you were on land, the only new feature will be that you are able to activate a temporary speed boost by pressing the buttons LT/L2/Left Mouse Click (on Xbox, PS and PC respectively).
How to Upgrade Your Enchanted Broom
Once you've managed to do all of these things and finally make the purchase of your very first enchanted broom, you'll actually unlock a new side quest, called Flight Test. Flight Test will be a side quest from Mr. Weekes, where he'll tell you to go and meet someone called Iselda Reyes, who will be found at the Quidditch Pitch.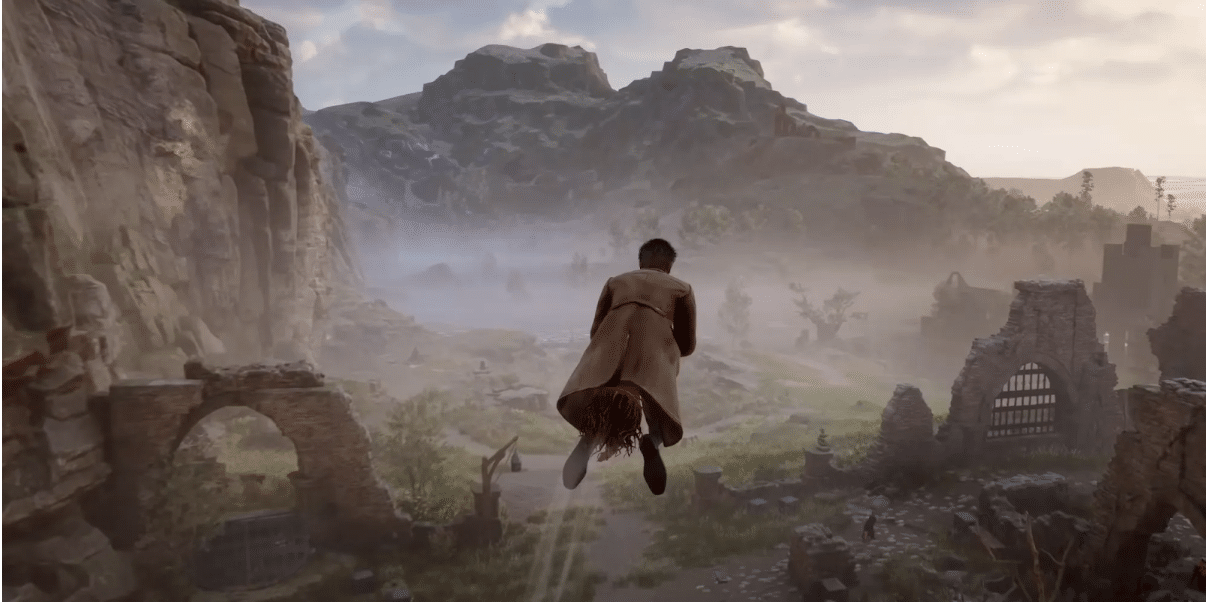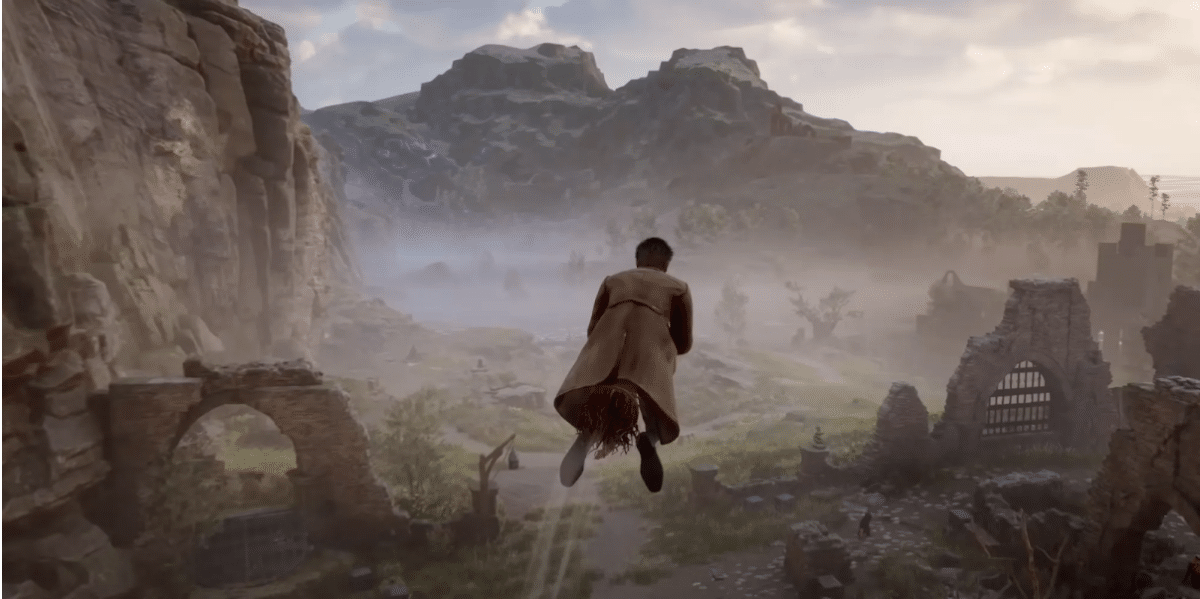 Once you've completed the task of speaking to her she'll challenge you to a race, a time trial to be more exact. In this time trial you'll have to fly through rings, which start at the Quidditch Pitch and then end at a cove, near Hogsmeade Station, in a specific time.
Things to remember
Even though you don't actually have to hit every single one of the rings, it will be a pretty good idea to hit as many as you can because for each ring that you aren't able to hit, 3 seconds will be taken away from your flying time.
Also another tip, during these time trials, would be to fly though the golden bubbles, found in between the rings, because these will give you an extra speed boost, so much so that you won't even need to stress about boosting manually. If your manual boost is also not ready, flying through one of these bubbles will fully replenish it, so you can use them very much to your advantage in this quest.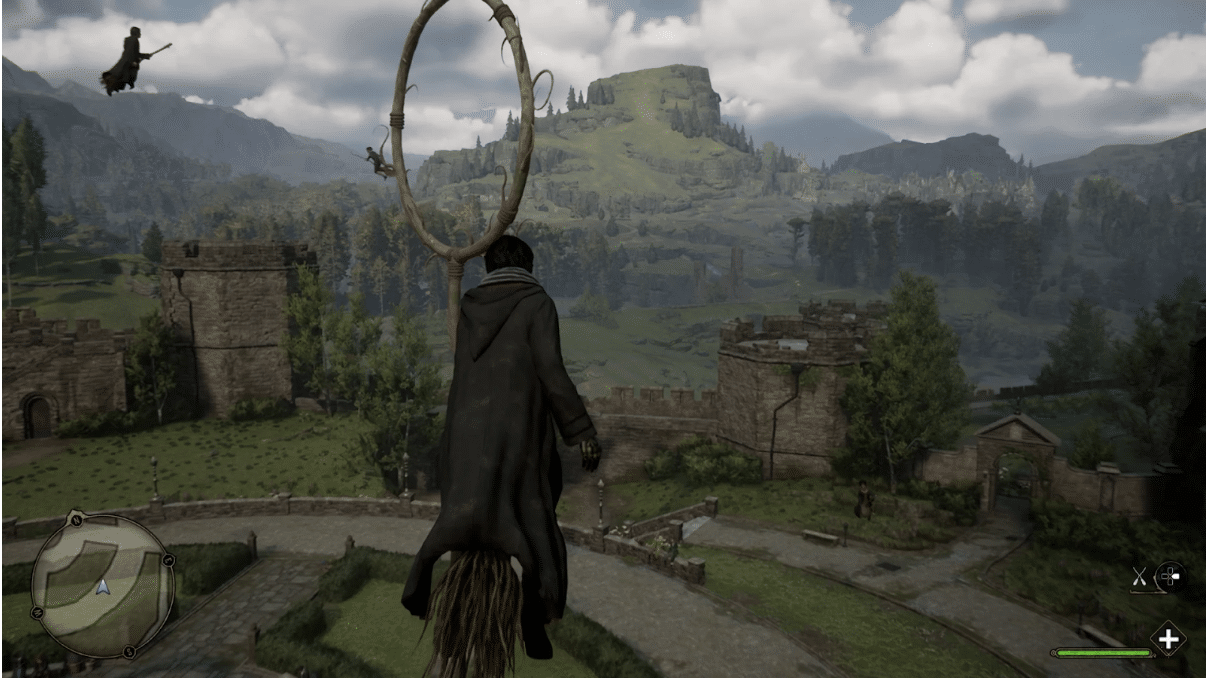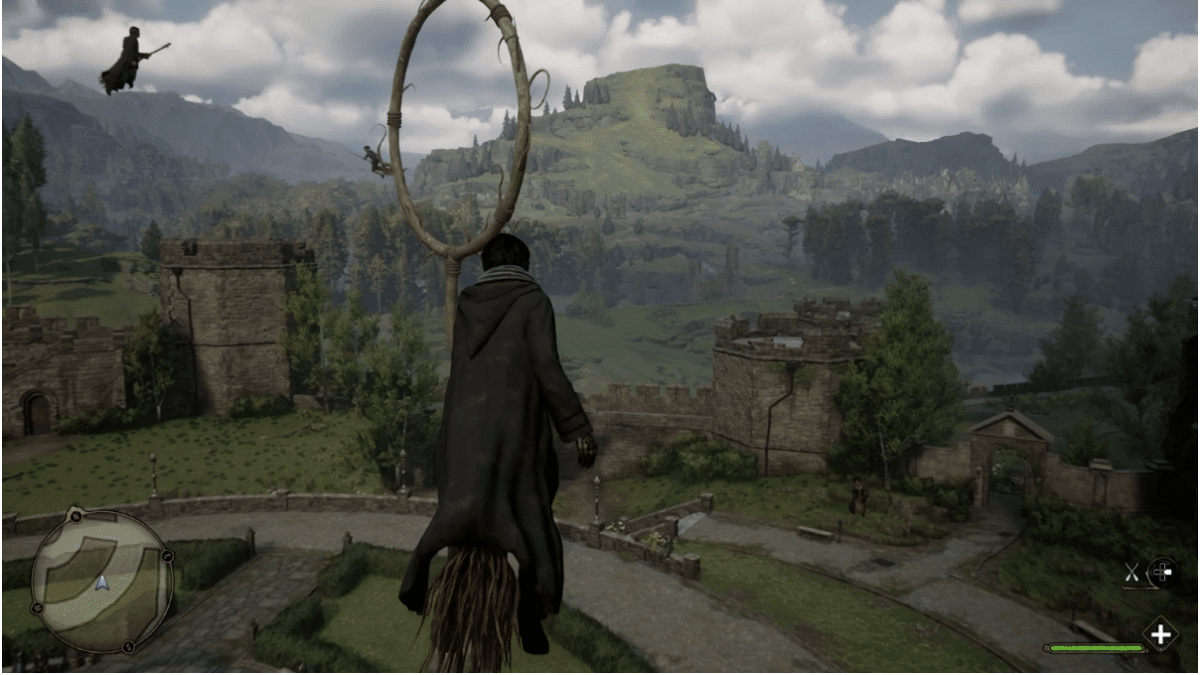 Then after you've completed this challenge, by beating Iselda's record time, you'll be instructed to head on back to Mr. Weekes, to finish the quest. Then once you've done this you just sit back and relax, while you wait for a message to be sent to you from Mr. Weekes, in the Owl Post. In this message he will notify you that your broom upgrade will be ready for collection and all you will have to do to get it is go and speak to him one more time. The catch however is that you will have to be ready to purchase this upgrade for 1,000 gold, so be sure to have that handy.
Final Words
Then if you are in need of even more upgrades for your broom you will have to complete two more of Isleda's time trials. These quests, to receive the second and final upgrade, will be started automatically once you've spoken to Mr. Weekes again. Now go out there and experience the Wizarding World with a whole new view.