Belkin has unveiled a new power bank that enables fast charging for both an Apple Watch and an iPhone simultaneously.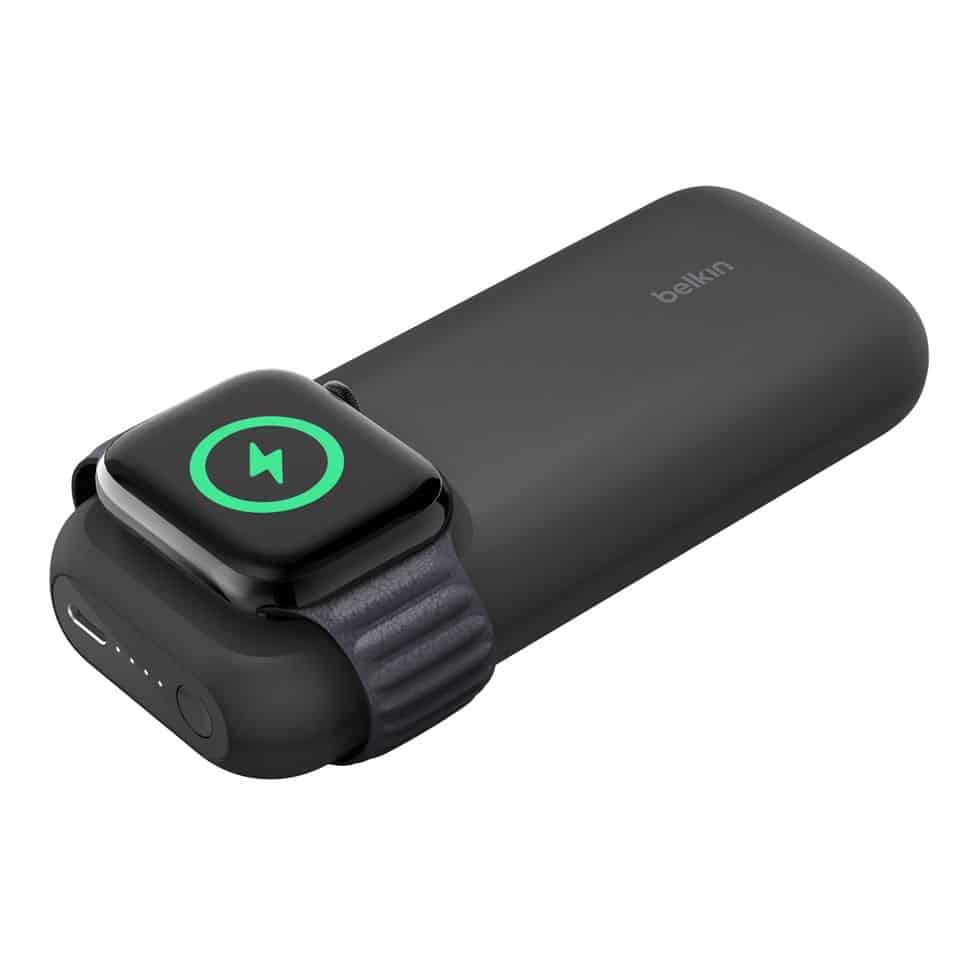 Belkin's "BoostCharge Pro" features a 10,000mAh battery and can wirelessly fast charge Apple Watch models that support it at 7.5W. It also supports fast charging for iPhones or other USB-C compatible devices at up to 20W.
The BoostCharge Pro will be released next month and will cost approximately 100 dollars.