The Pro-Ject X1 B is an exclusive and very well-performing record player that is filled to the brim with advanced technical solutions. One of the more rare solutions is that it has a fully balanced signal path – True Balanced – so you can bring out the very best from a good Moving Coil pickup (MC) when you connect it to a matching balanced pre amplifier (extra accessory).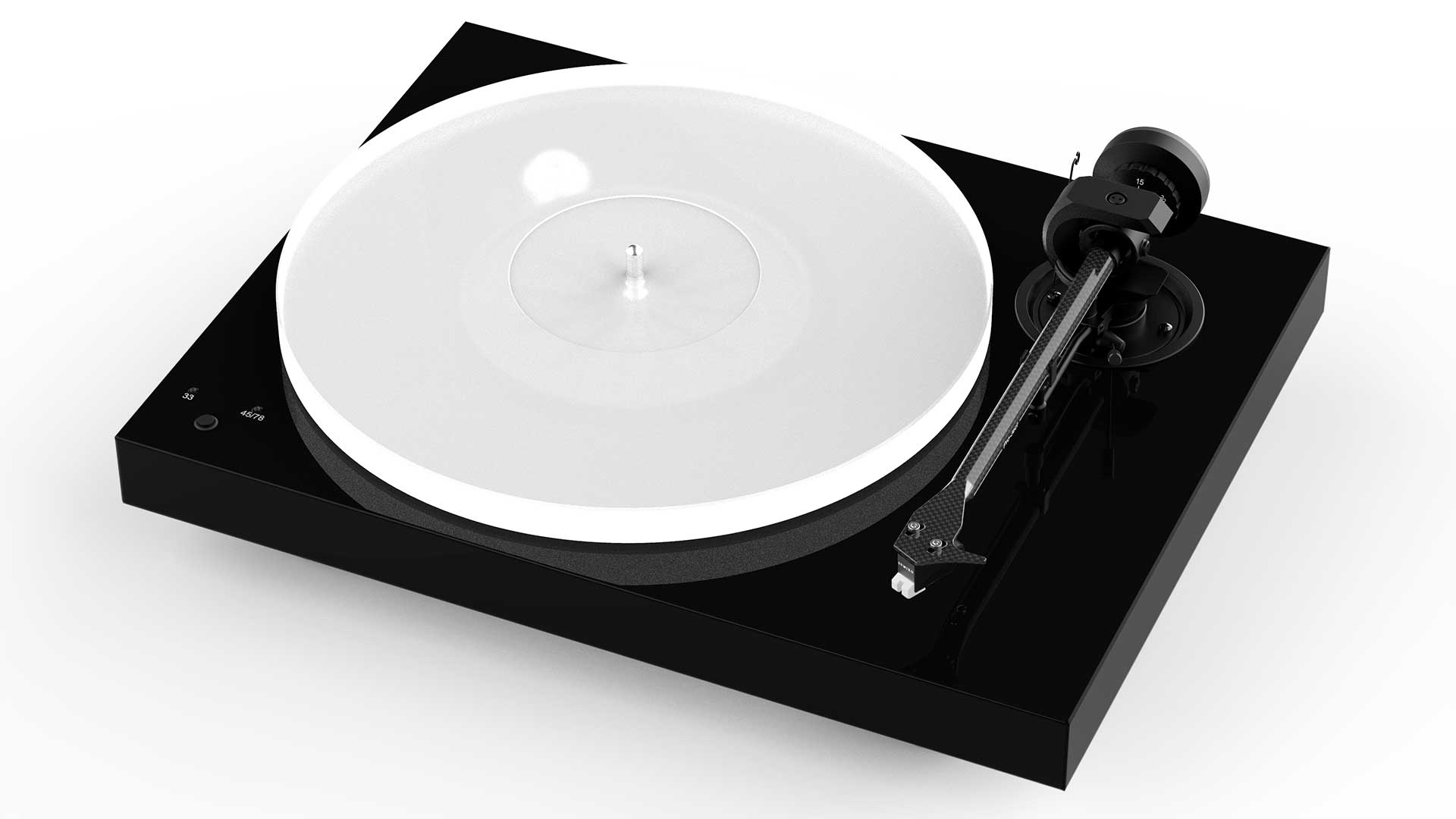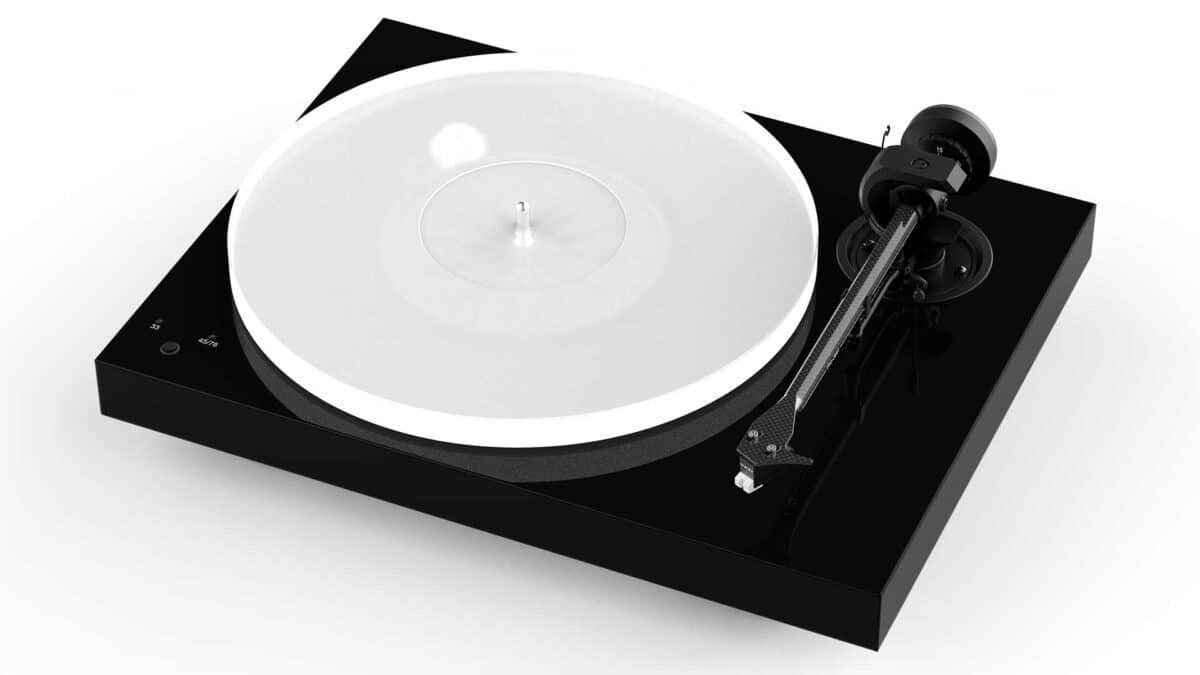 The Pro-Ject X1 B is delivered "only" with a high-quality Ortofon MM pickup factory-mounted, but you are ready to take the step into the audiophile balanced MC world at any time, for example with an MC pickup from Ortofon's Quintet series. Even if you buy the X1 B without any plans to get a balanced pre amplifier, you haven't spent many dollars on an expensive balanced construction of the record player. Since MC pickups are balanced by nature, the output to prepare the X1 B for a balanced upgrade later on is limited to a couple of XLR contacts and some extra cable.
Pro-Ject X1 B Pros and Cons
Pros
Prepared for full balanced signal path when using Moving Coil pickup and matching preamplifier (extra accessory)
Factory-mounted Ortofon Pick it S2 MM pickup
8.6-inch tonearm made of carbon fiber/aluminum
Electronic switching between 33/45 RPM
Exclusive finish in 8 layers of lacquer or genuine wood veneers.
Cons
Balanced construction requires MC pickup, balanced cable, and balanced pre amplifier for full output
No interchangeable pickup head
No separate housing for the motor
No built-in pre amplifier
Exquisite and elegant design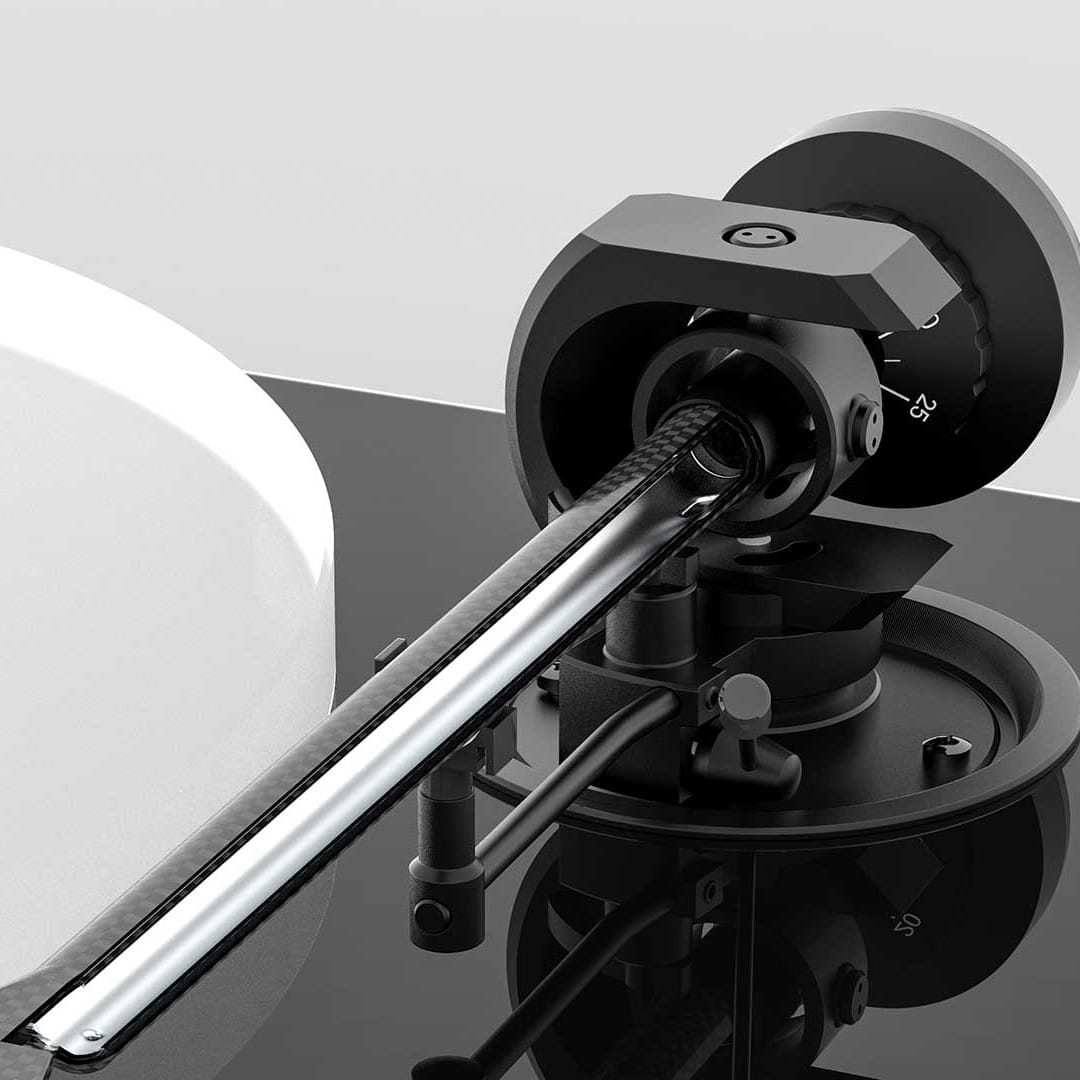 A sleek and stylish design makes the X1 B a real gem in your home without drawing all the attention. If you really invest in your vinyl sound and also want a solution that looks good, the X1 B is a brilliant choice.
The plinth is lacquered with eight layers of lacquer for an extra deep and sleek finish. You can also choose an incredibly sleek version in genuine walnut veneers. Comfort is also top-class because here, unlike many other High End record players, you switch between 33 and 45 rpm electronically and thus avoid moving the belt with your fingers.
Ready to use and flexible
The X1 B is delivered with a factory-mounted exclusive Pick it S2 MM pickup that the legendary Ortofon has developed and manufactured specially for Pro-Ject. When the needle is worn, you can purchase a new needle insert separately (e.g. Ortofon 2M Blue) and save money and hassle while possibly upgrading the sound quality. With the countless possibilities for fine-tuning, you can optimize the X1 B for most pickups on the market.
The included RCA signal cable is of very high quality but can be replaced with an even better one if you wish. If you later want to use the balanced signal path fully – for example, together with one of Pro-Ject's matching preamps – a balanced phono cable is available as an extra accessory.
The X1 B is available with a lacquered finish or genuine walnut veneers. The turntable cover, Ortofon Pick it S2 MM pickup, felt mat, and RCA signal cable are included.
Specs
Automation: No
Drive: Belt-drive
Effective arm mass: 10g
Effective tonearm length: 8.6 inches
Speed: 33, 45, 78
Pickup: Ortofon Pick it S2
Pickup type: Moving Magnet
Pre-amplifier: No
Turntable cover included: Yes
Platter weight (kg): 1.5 kg
Connections: Analog RCA, Mini XLR
Dimensions: 41,5 x 33,5 x 12,5 cm
Weight: 7kg
Price: $1,299.00