The Nakamichi Dragon 11.4.6 Soundbar, is a speaker you hardly seen the likes of. With a total of 21 channels, not just one, but two subwoofers and a pair of rear speakers, this might be the coolest soundbar yet.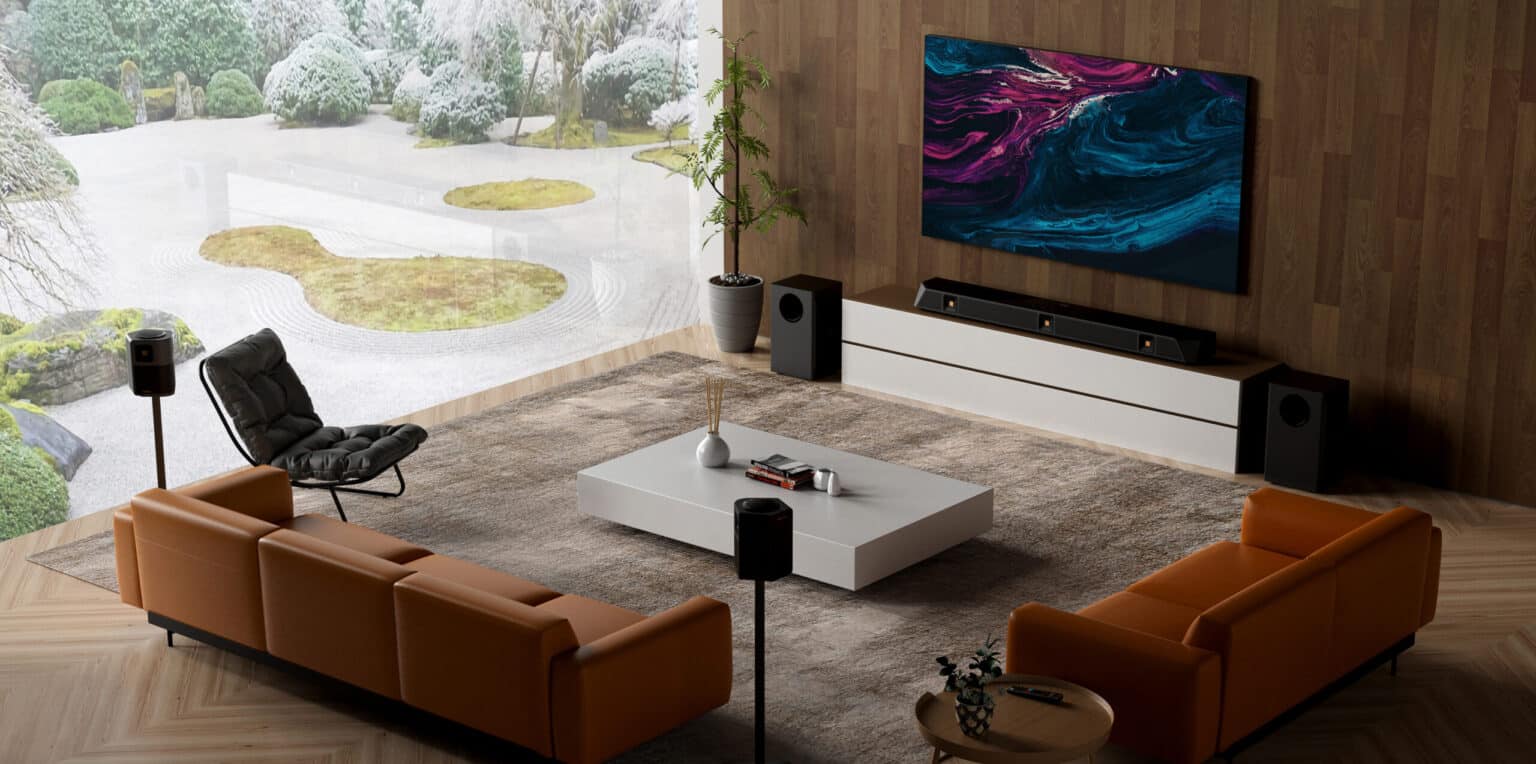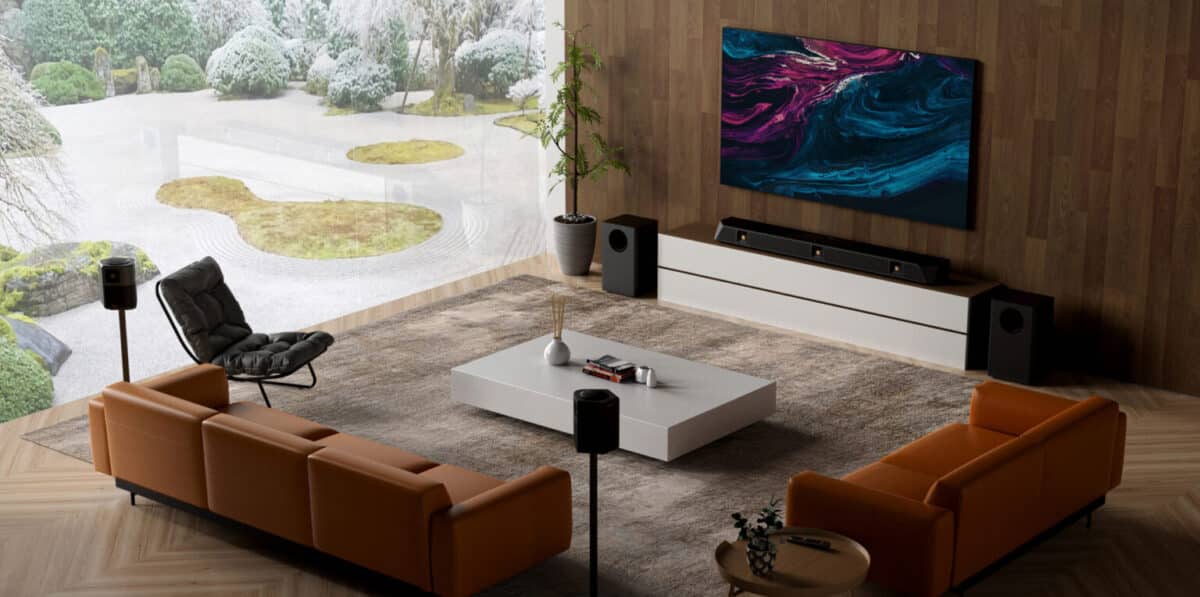 It is probably why Nakamichi has chosen to call it Dragon as they always have called their flagship products. The first Nakamichi Dragon was an extreme cassette player that they launched in 1982. In 1986, the Dragon CT was also released, which was a unique and quite special turntable, and 1996 a three-cabinet CD player called the Dragon CD.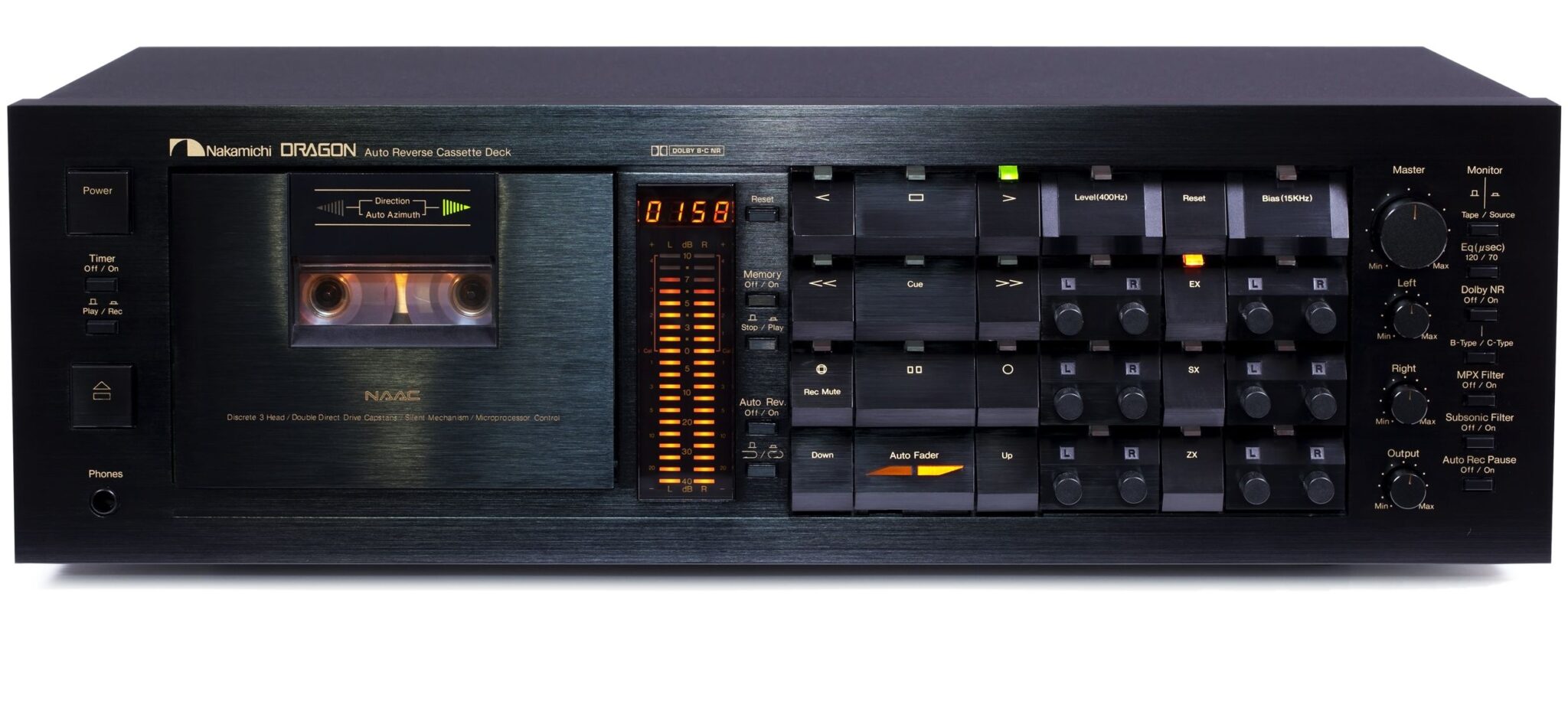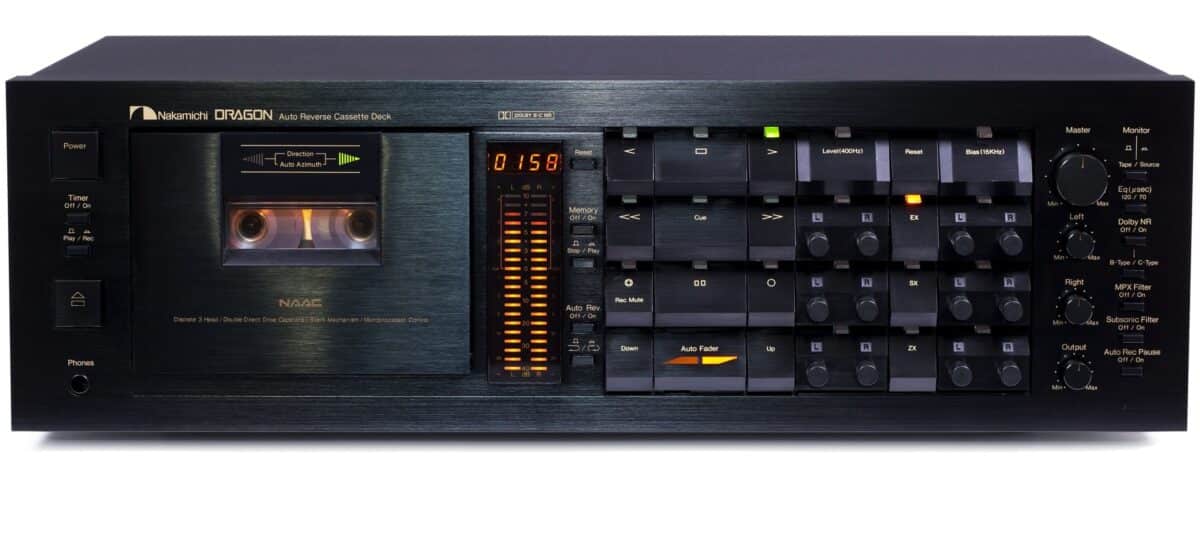 Thus, Dragon is also used here.
Dolby Atmos
If it will live up to its ambitious name remains to be tested, but there is little to complain about in the specifications. The main unit is a 147 cm wide soundbar with insane 24 speaker elements, including Dolby Atmos surround channels, three of which are Air Motion Transformer ribbon tweeters, the remaining are surround channels that spread the sound to the sides, forward and upward.
There are also Dolby Atmos surround channels in the two rear speakers, which also have a ribbon tweeter each. They are equipped with a so-called Perfect Height Mechanism, which makes it possible to rotate the upward-facing elements 180 degrees. As suggested in the picture below.
Isobaric Bass
The two subwoofers that complement the Nakamichi system use two woofer elements in each cabinet, in a so-called isobaric configuration with the elements facing each other. This is supposed to provide more efficient bass than just one element would be able to create in a comparable cabinet.
The total system power is stated as 3,000 watts from a total of 15 digital amplifier modules, which should be able to handle a sound pressure of as much as 125 dB. This should give more than enough sound for even the most action-packed movies.
The Nakamichi Dragon Soundbar, also supports Dolby Digital Plus, Dolby TrueHD, the aforementioned Dolby Atmos, and Dolby Vision. There is also built-in Bluetooth aptX HD for wireless streaming.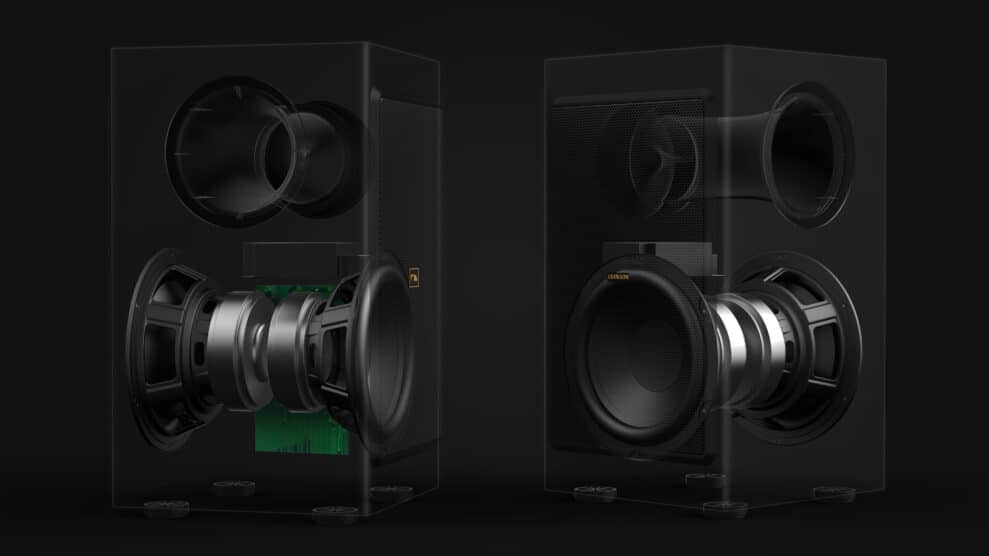 The soundbar-speaker, or rather the system, is not for sale until the second quarter of 2023. In the USA it has a price of 3499 USD
More info: Nakamichi