We know they are good, now we know they are fast as well. The new limited edition Px8 McLaren edition. Nothing has changed but a scorching hot new design. Earlier in 2022 the OO7 edition of the Px8 came out and now you have to choose between Bond and McLaren. Tough choice!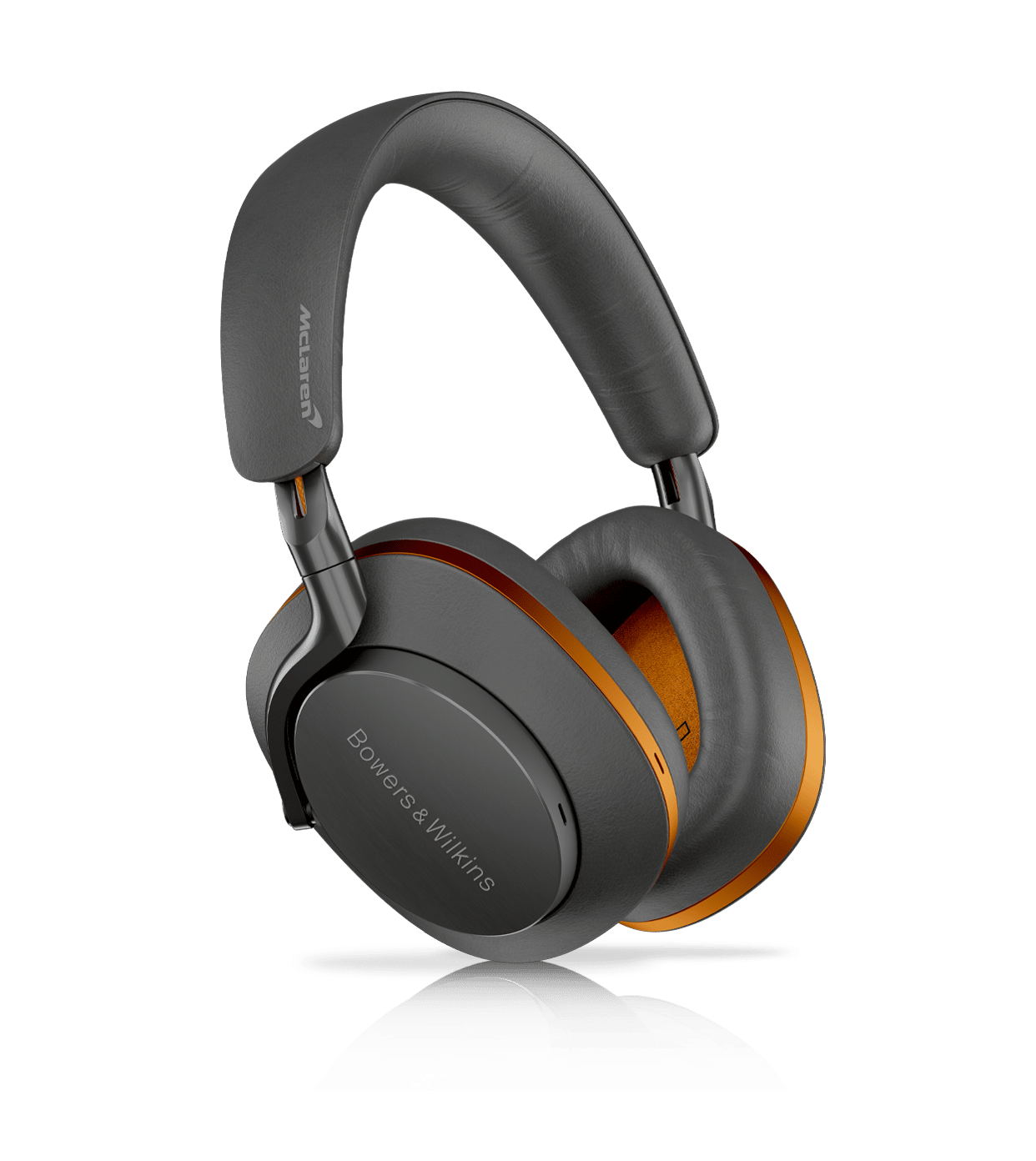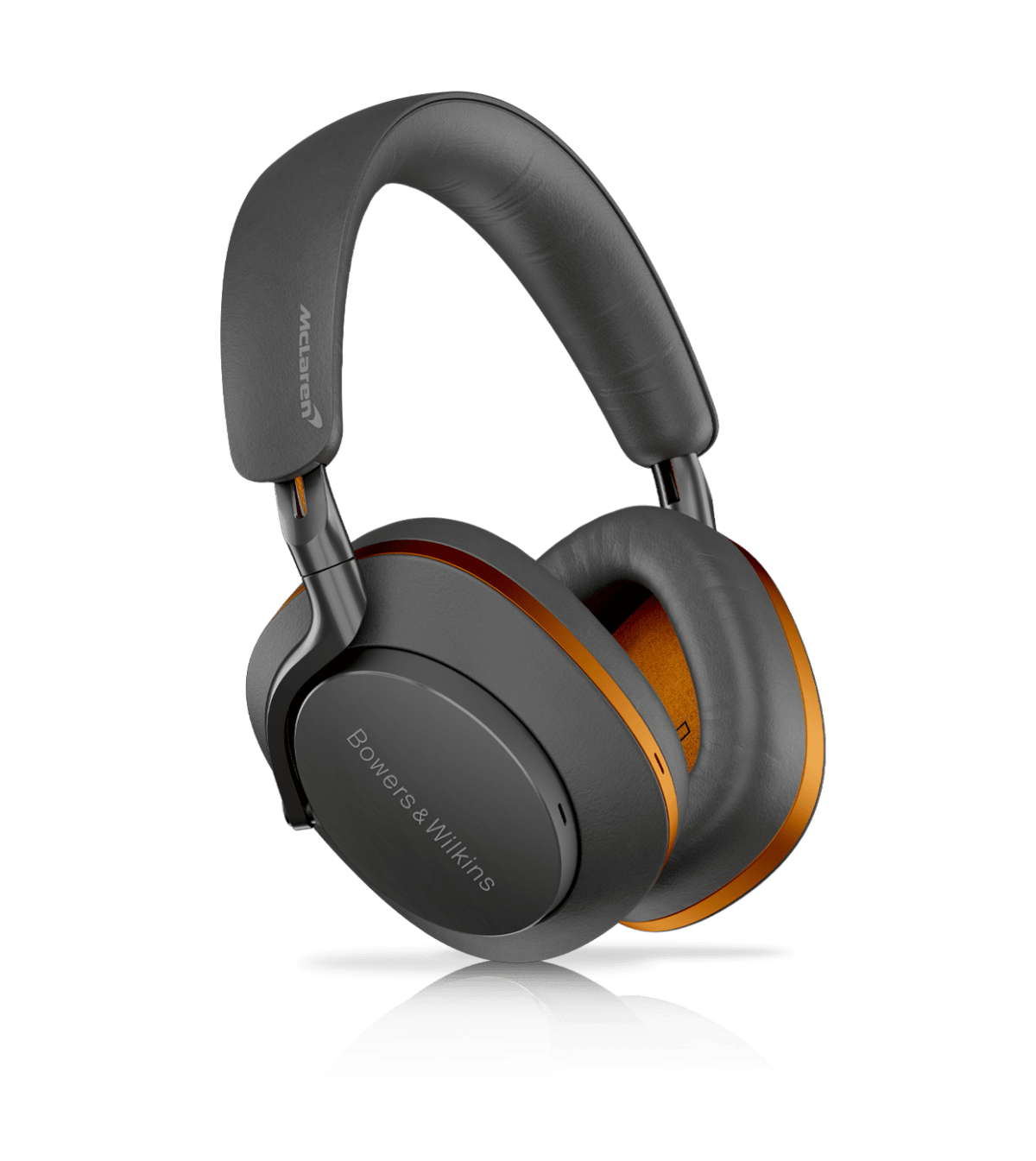 Px8 McLaren edition is a unique Limited-edition issue of the exclusive Px8 headphones from Bowers & Wilkins. Since 2015 B&W has had a close collaboration with the legendary British manufacturer of supercars. The aim of the collaboration is to create unmatched sound systems for McLarens uncompromising supercars. The Px8 McLaren Edition is a tribute to this collaboration. And just like in the cars, only stylish and high performance solutions are used when it comes to design and technology.
Make no mistake, these are some really expensive headphones at $799, however, the sound quality and the exclusive feeling really makes up for the price. If you are looking for headphones in this price range, this is about as good as it gets.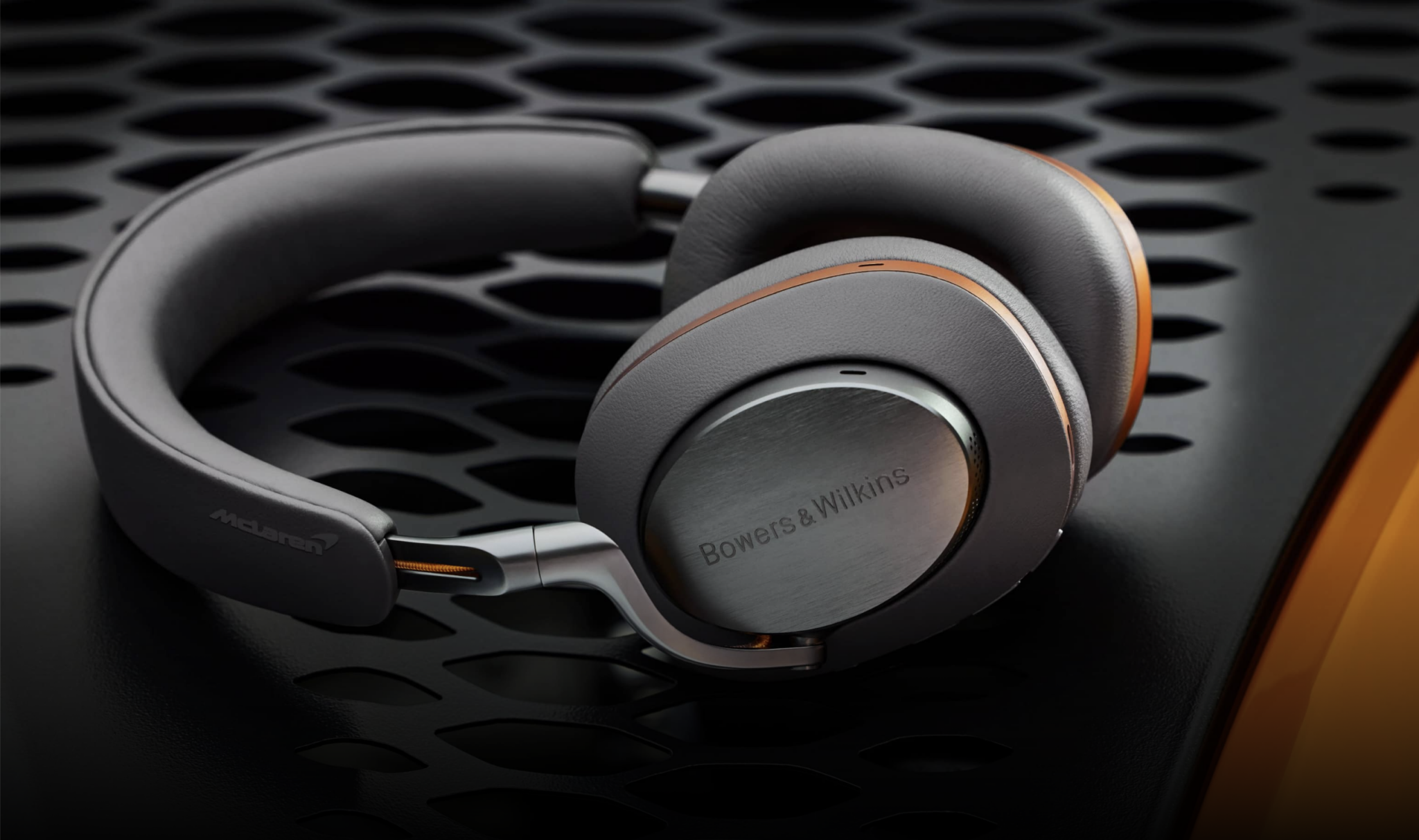 Px8 McLaren Edition pros and cons
Pros
Unique McLaren edition
Beautiful design
Amazing hifi sound with noise cancellation (ANC)
30 hours battery time with Bluetooth and ANC activated
Dedicated B&W music app
aptX™ Adaptive wireless technology and powerful Digital Signal Processing
Angled Carbon ConesCast aluminium arms and Nappa leather trim
Easy to activate voice assist on the phone
High quality calls with 6 microphones
Cons
Need battery power to play
Not entirely foldable
No SideTone
Not designed for sports and training
USB charger is not included
There are other lighter alternatives
Expensive. $799
Design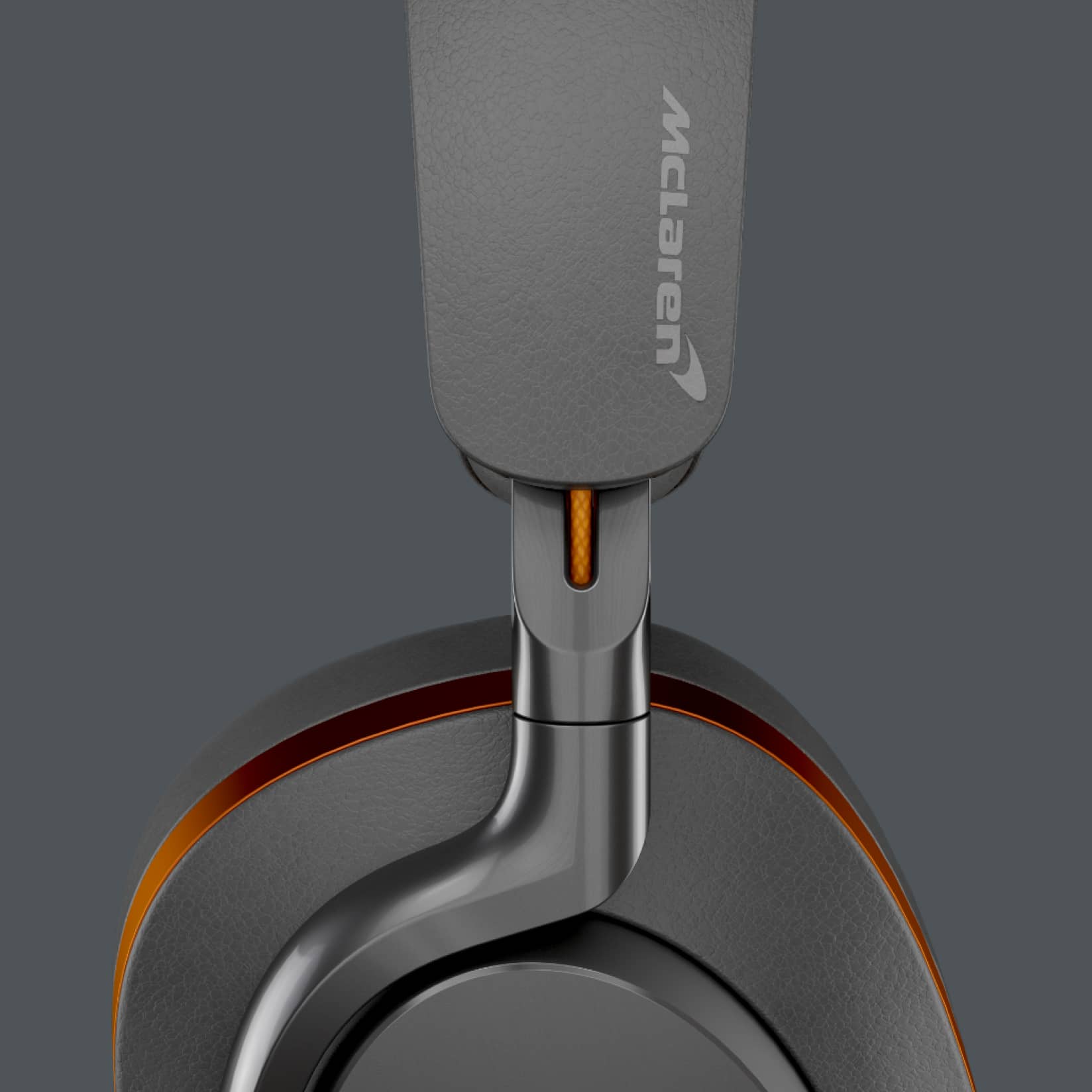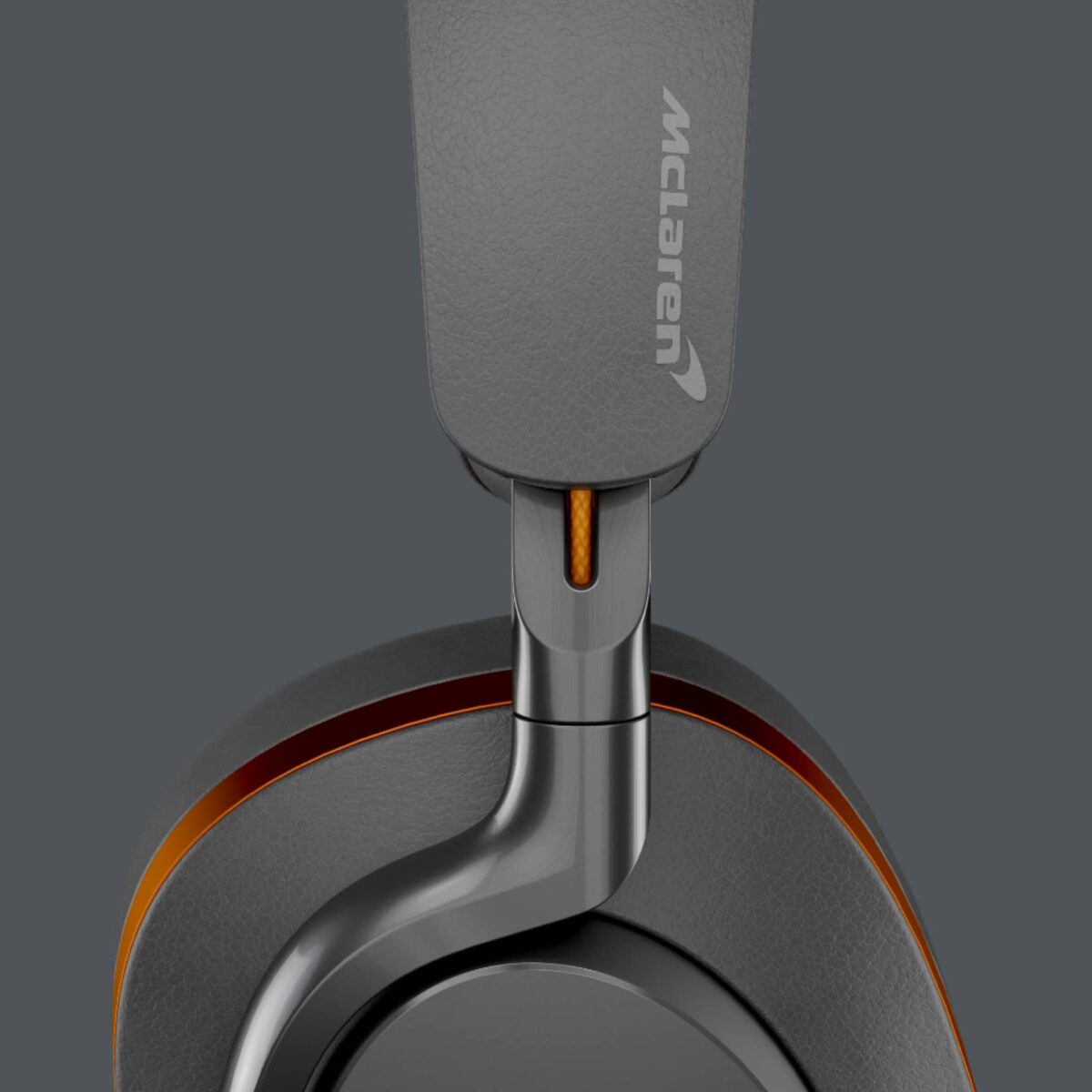 This new edition comes in McLaren grey/orange color scheme. Inspired by the Papaya orange found on founder Bruce McLaren's early racing cars. With the McLaren logo on the headband in tone-on-tone.
What does the community think?
Overall, the Bowers & Wilkins Px8 are hugely capable performers that justify their price with a combination of build and sound quality that cheaper alternatives just can't match. Apple's AirPods Max may have kick-started the market for higher-end wireless noise-cancelling headphones but, to our ears, these B&Ws deliver even more in the way of musical insight and enjoyment.

– Whathifi.com
If you're lucky enough to have experienced a B&W McLaren car audio system first-hand while hopefully zipping down some empty country road, good for you. If not, dropping the $800 for these headphones might be the closest you'll get.

– Digitaltrends.com
These are luxury headphones with a capital 'L'..

– Independent.co.uk