There are many different hydration vests on the market today and which one you prefer depends on your build and what kind of running you need it for.
Pros
Light and flexible
Two 500-ml soft bottles at the front
Durable and water-repellent outer material
Good visibility with reflective details
Cons
The 8 liter capacity is kind of in between
The Summit Run Race Day Vest is an incredibly smooth and lightweight (0,12kg) running vest from The North Face. It has a generous 8-liter packing space and two specially designed soft 500-ml bottles, allowing you to bring everything you need for both race day and your training sessions in the forest. 8 liter is more than you need for shorter runs and might be less than some need for longer runs so it is kinda in between. But for some runners it might be perfect.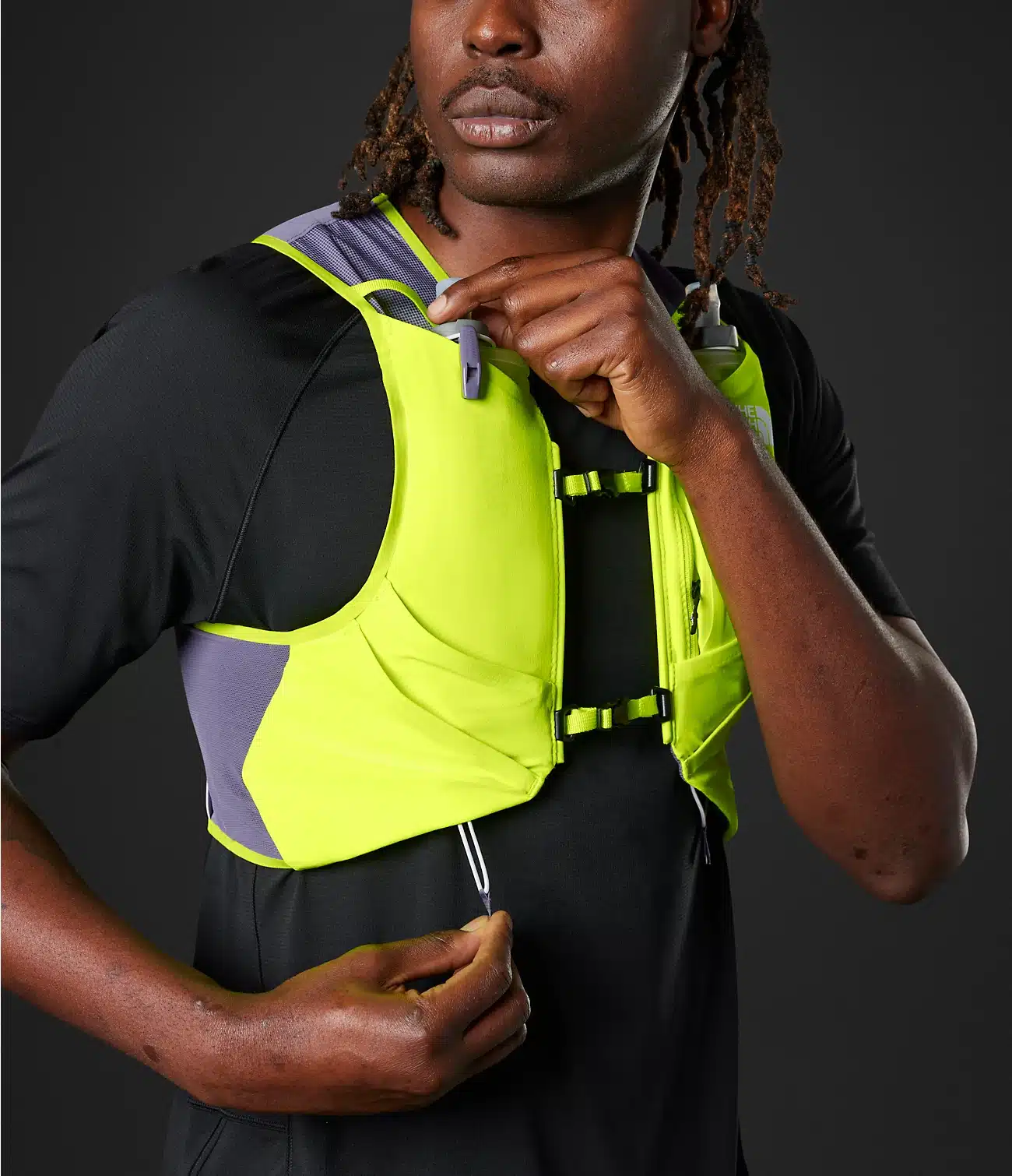 The stretchy material makes it barely noticeable on the body and provides ultimate freedom of movement on your long runs. It has a smooth front attachment system that is easy to adjust even while running. The quick-drying FlashDry™ technology wicks moisture away from the skin, keeping you cool and dry, while the durable and water-repellent outer material protects you from light moisture.
It has smooth and easily accessible front pockets, both with and without zippers, so you can easily access gels, mobile phones, and other items during your training sessions. Two larger compartments at the back make it easy to pack shell layers, first aid kits, and other essentials without the backpack feeling bulky.
It is quite competitive when it comes to the pricing. You get a lot of value for your money compared to a lot of competitors.
This is the perfect backpack when you want to run as unimpeded as possible but still bring fluids and the essentials on your next trail adventure.
Read more: Thenorthface.com