Apple is making it easier to find live music in the Apple Music and Maps apps as they roll out a feature that allows users to search for live music and concerts in the apps. In Maps, there are 40 new guides, each curated by Apple Music experts, where they recommend "the best venues where users can experience live music in some of the world's top cultural hubs."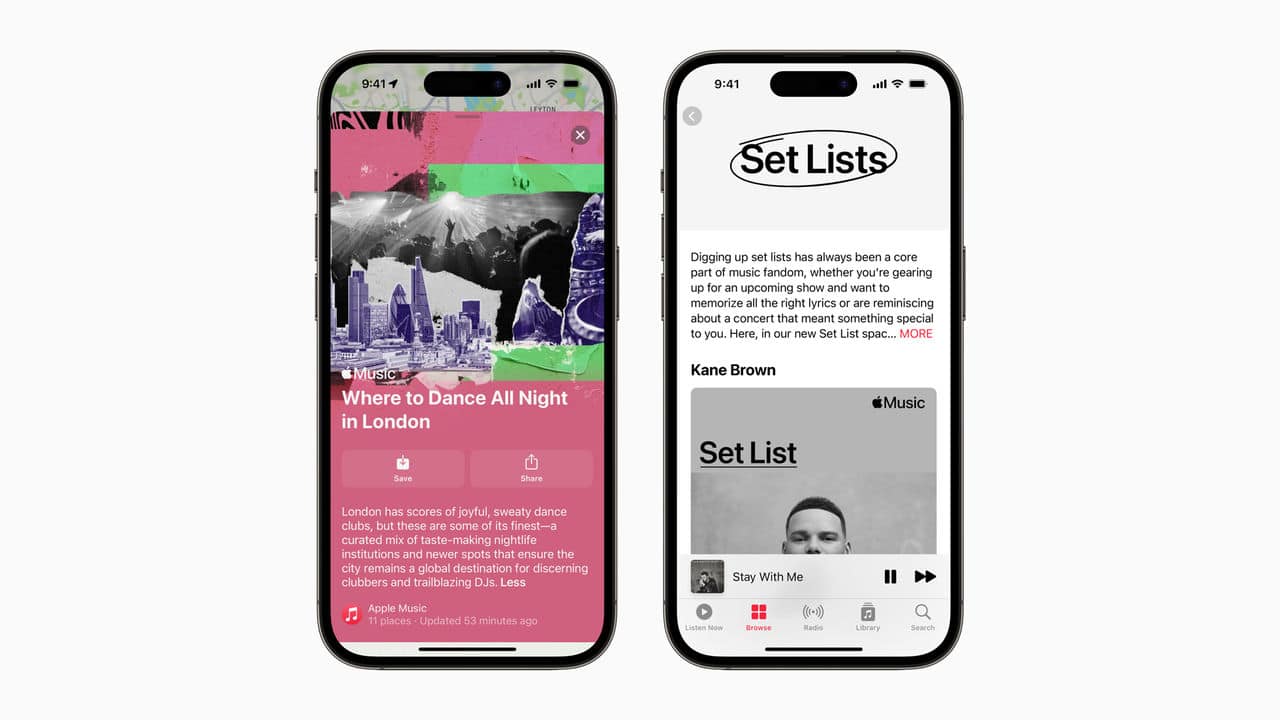 Guides on Apple Music will currently only be available in Chicago, Detroit, Los Angeles, Nashville, New York City, and San Francisco in North America; Berlin, London, Paris, and Vienna in Europe; Tokyo, Melbourne, and Sydney in the Asia-Pacific region; and Mexico City in Latin America.
Another new feature allows Apple Music users to see setlists for a variety of artists, so you know which songs will be played at the concert.