Apple has now registered "xrOS" in New Zealand, which is the first time the company has indirectly revealed the name of the operating system for its upcoming AR/VR headset.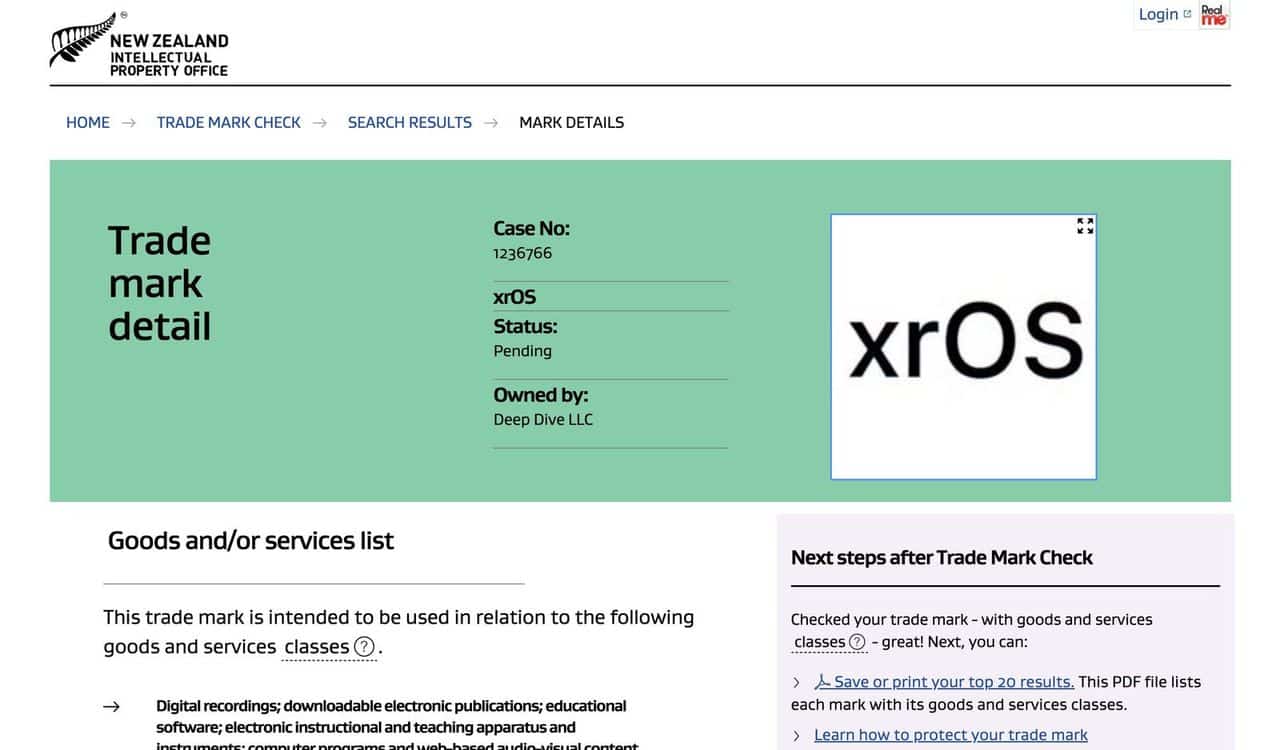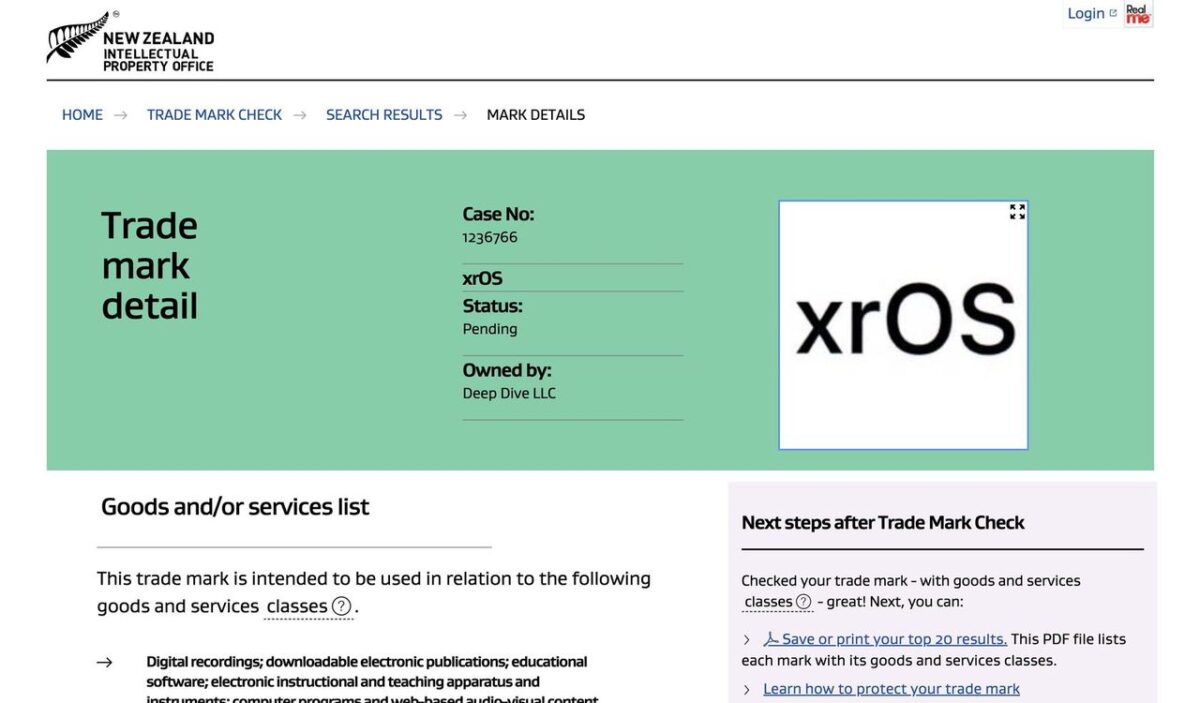 We also see that "xrOS" is written with Apple's San Francisco font, just like macOS, iOS, watchOS, and tvOS. Presumably, "xr" stands for "extended reality," which aligns well with rumors that the device will be capable of handling both AR and VR.
As seen in the image above, Apple has used the shell company "Deep Dive LLC" to register the trademark, which is a tactic the company often employs to keep these matters under the radar, although they rarely succeed.
Apple's major developer conference, WWDC, is just three weeks away now, and that's where we expect Apple to share more about what they have been working on.