Microsoft's Copilot, which we have previously seen in Edge, Office, and even GitHub, is coming to Windows 11. The new AI assistant will be accessible from the taskbar and can be used across various apps. For example, users will be able to ask Copilot to summarize documents by dragging the file to the Copilot field.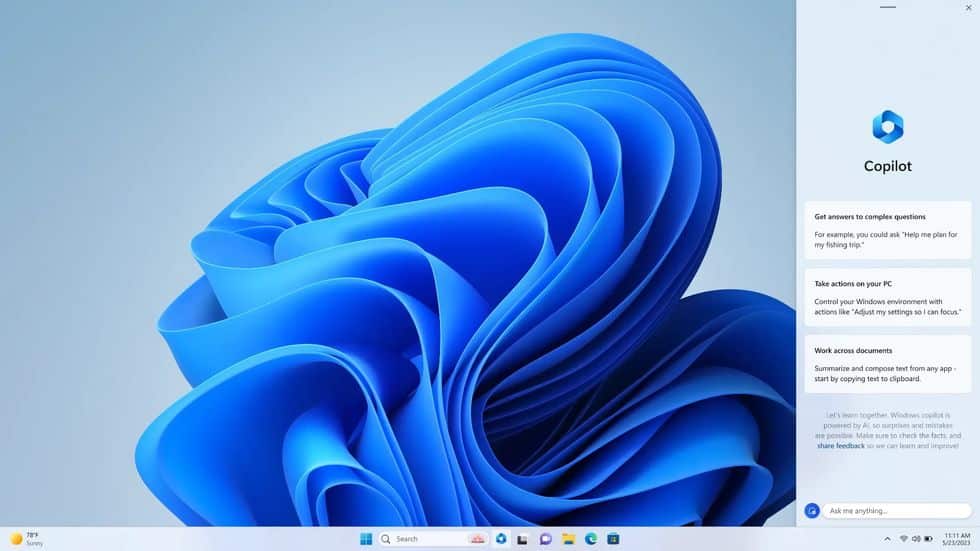 Copilot will not replace the search bar in Windows 11. Instead, there will be a separate Copilot button next to it, similar to how Cortana had its own place on the taskbar in Windows 10. Since Copilot is integrated into Windows, you can also do things like asking it to "adjust my settings so I can focus" or perform other actions on your computer.
Microsoft plans to begin public testing of Windows Copilot in June before rolling it out to all Windows 11 users.