The Consumer Electronics Show (CES) 2023 showcased the latest and greatest technology. It had over 3,200 exhibitors showcasing its products to over 115,000 attendees. There were over 1000 startups and more than 200 conference sessions.
As a tech enthusiast, the event was a feast for the eyes, with a wide range of gadgets on display that left me excited and overwhelmed. From the latest laptops and smartphones to state-of-the-art home appliances, there was something for everyone.
However, among the sea of technology, a few gadgets truly stood out for their innovation, design, and functionality. In this article, I will look at 10 of the most intriguing gadgets on display at CES 2023 that are sure to make a splash in the tech market.
First, What Is CES?
CES (Consumer Electronics Show) International is a global consumer electronics and technology trade show that takes place annually in Las Vegas, Nevada. It features cutting-edge technology and innovative products from top companies in the industry, including electronics, consumer electronics, technology, and more.
The event attracts many attendees, including manufacturers, retailers, industry analysts, and media representatives. It also showcases the latest trends and developments in the tech industry, including artificial intelligence, virtual and augmented reality, 5G connectivity, and more.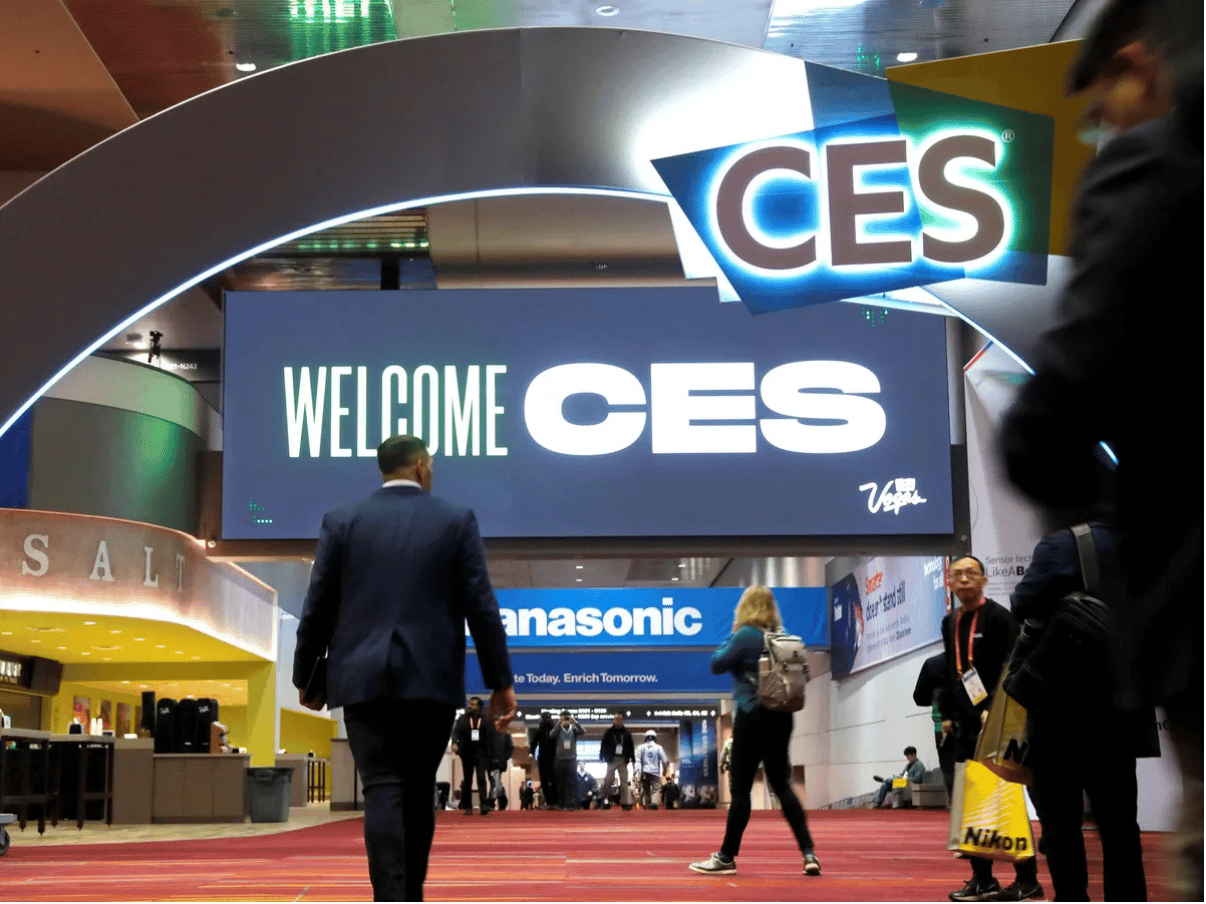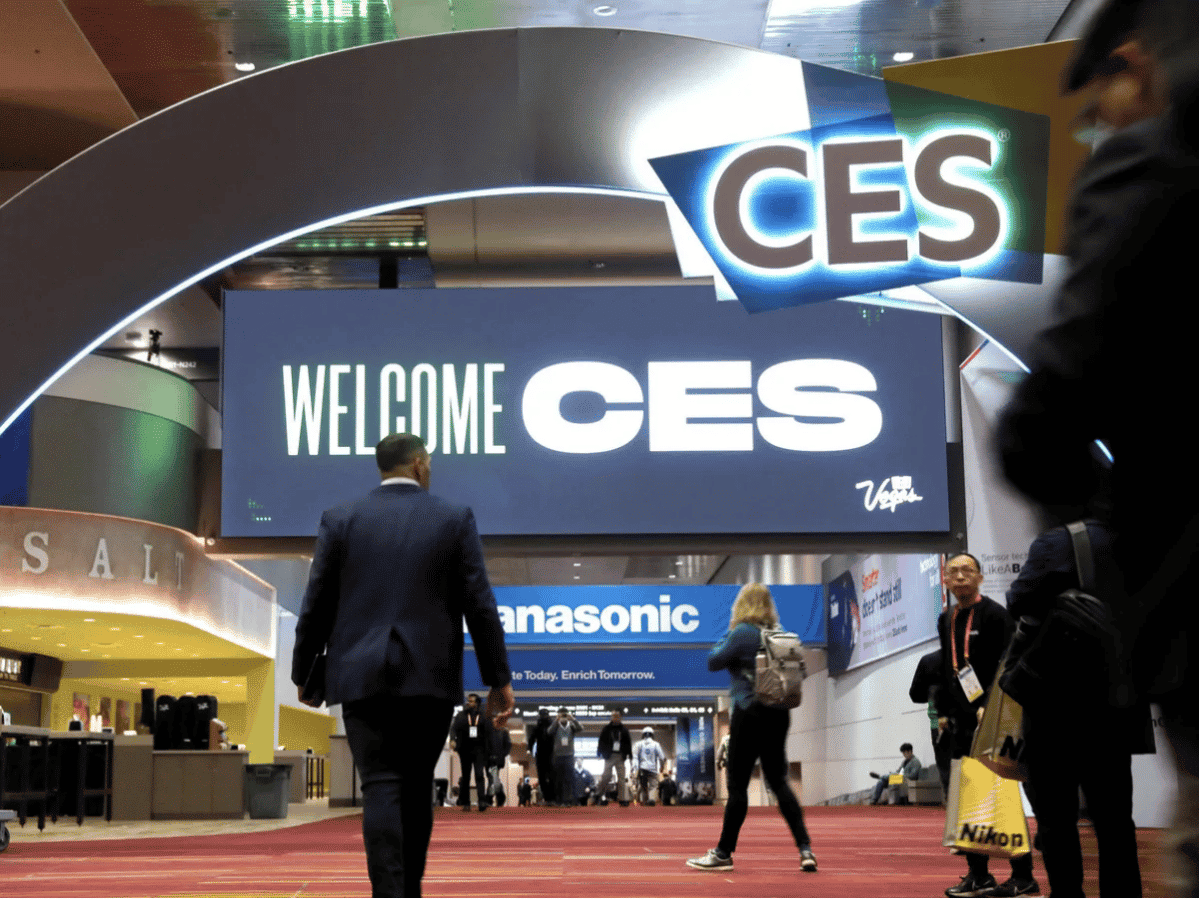 CES International is considered one of the most important technology events of the year. It provides an avenue for companies to gather around tech and be inspired by innovation. In addition to the exhibits, the event features keynote speeches from industry leaders, panel discussions, and networking events.
In fact, CES sets the standard for what consumers and businesses expect to see in the coming year. The technology first presented at CES can create waves in the industry, with many consumers and professionals eager to get their hands on the latest devices and software. For instance, when 3D printers were first introduced at CES in 2014, they sparked great interest and excitement. And in the following year, 4K TVs, monitors, and virtual reality were all the rage after they were first presented at CES.
CES 2023 Intriguing Gadgets and Technologies
CES 2023 was the highlight of the past week in the tech industry. From mind-blowing to simply delightful, these technologies sure impressed. So, fasten your seat belts as I dive into some of the most intriguing gadgets of CES 2023.
1. Displace's Wireless TV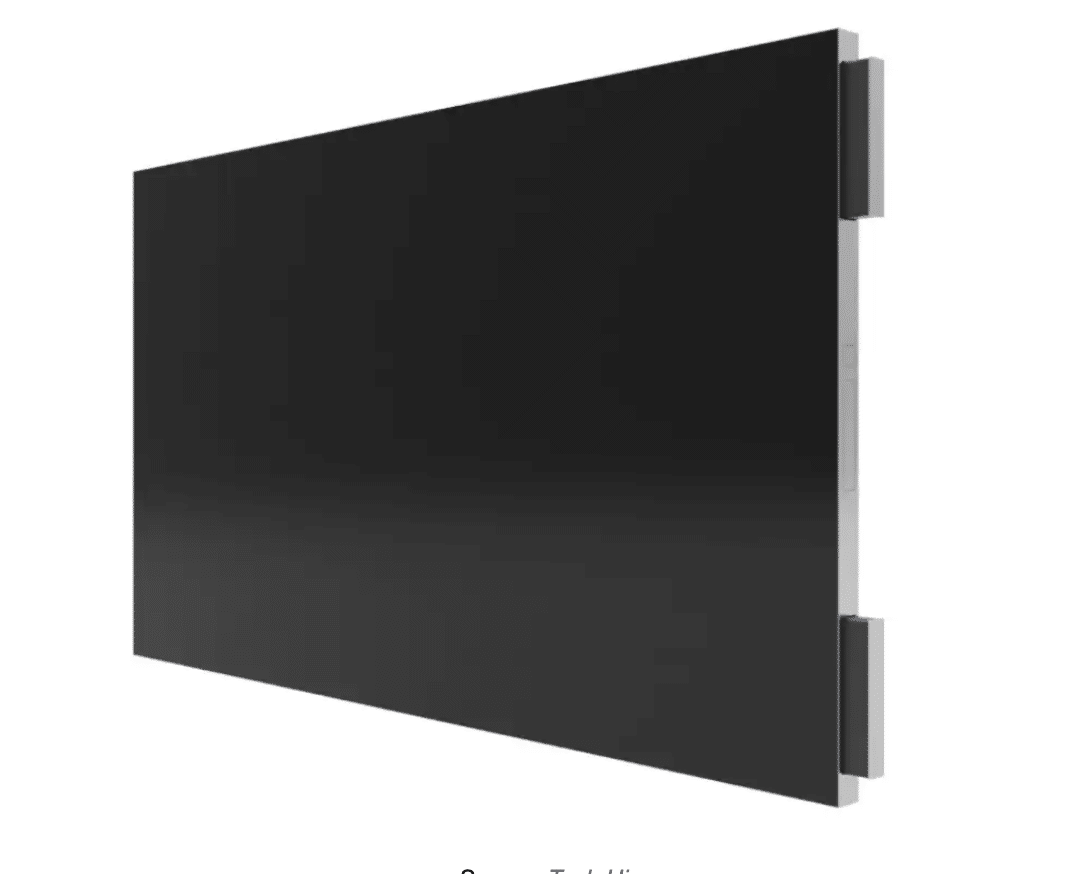 Introducing the highly-anticipated Displace Wireless TV, a revolutionary innovation that has been turning heads since its debut at CES 2023. As the world's first truly wireless TV, Displace TV sets a new standard for cutting-edge technology.
What sets it apart is its wireless design, featuring battery packs for power and vacuum seals for secure wall mounting. This sleek, all-screen TV boasts a 22-inch LG 4K OLED panel and weighs in at under 9kg, with a striking metallic silver bezel.
One of the most impressive aspects of the Displace TV is its battery life. With four fully charged batteries, the TV can operate for an entire month when used for six hours per day. The Displace TV is also designed for easy and intuitive control, with the ability to operate with just the movement of your hands. This feature, combined with the stunning 4K OLED display, makes the Displace TV the ultimate addition to any living room.
Priced at $2999 and available for reserve, don't miss out on this revolutionary wireless TV experience.
2. The Flying Car By ASKA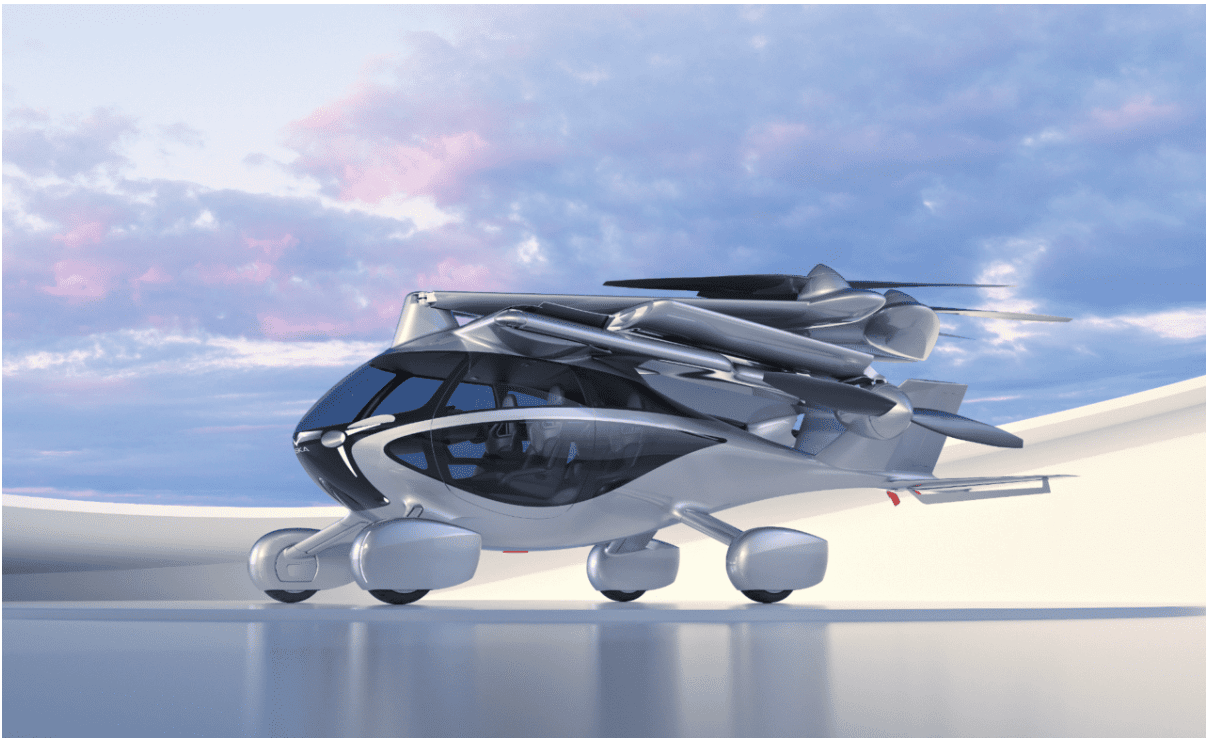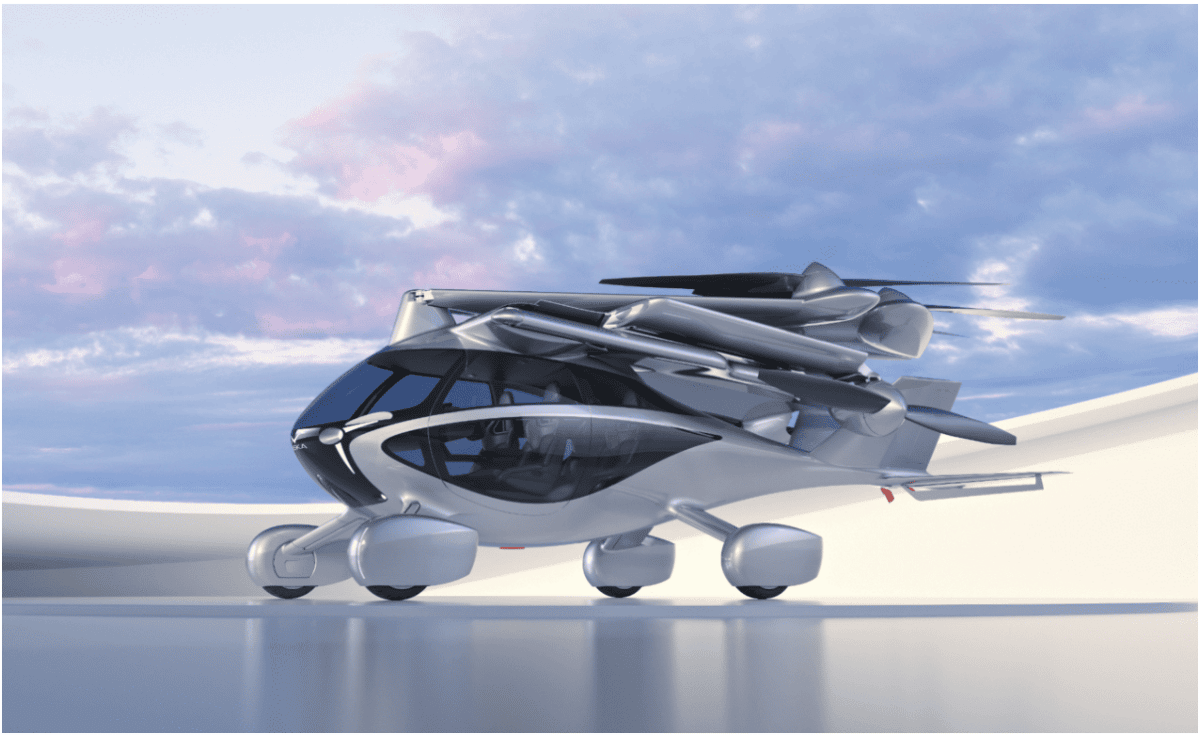 The future of transportation has long been imagined as one filled with flying cars that soar above traffic, swiftly and effortlessly taking us to our destinations. And now, it seems that this futuristic dream may be closer to becoming a reality than ever before.
The recent CES 2023 event featured a groundbreaking showcase from ASKA, an American startup. The company unveiled a flying car prototype scheduled for release in 2026. Dubbed the A5, this innovative vehicle is technically an aircraft that can transform into a four-wheeled car the size of an average automobile.
As a main attraction at CES, the A5 amazed audiences with its sleek design, featuring six large propellers resembling a small plane. As an electric vehicle, it can travel on the road and in the air for up to 400 km on a single charge. The transformation process is truly fascinating. When in flying mode, the six propellers and wings of the vehicle unfold, allowing it to take off from a runway or even go up vertically.
As 2026 approaches, we eagerly anticipate the arrival of this revolutionary mode of transportation.
3. L'Oreal Hapta's lipstick Applicator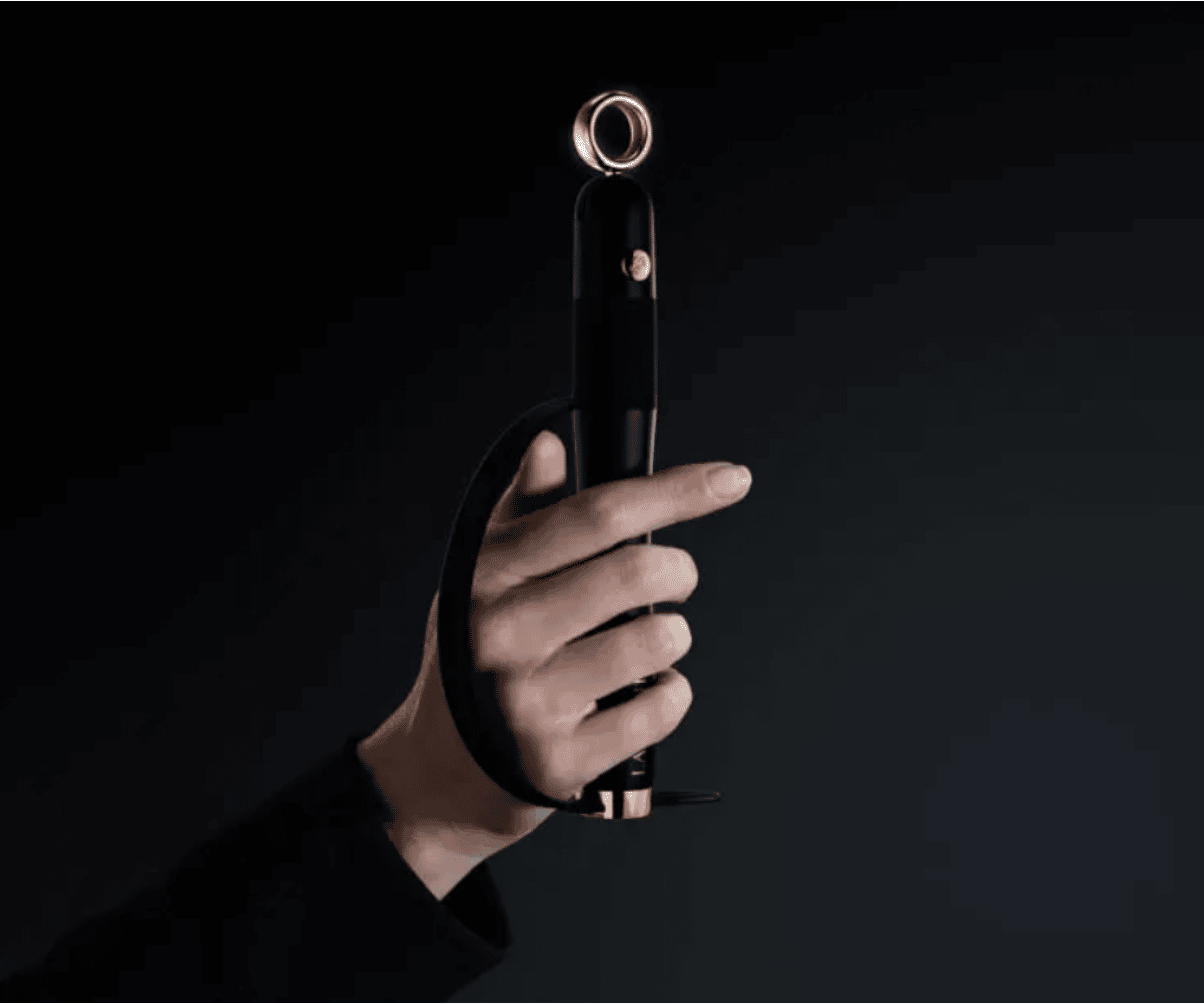 As more and more companies, both in and outside of the tech industry, are recognizing the importance of accessibility in their products and services, it is no surprise that this trend was evident at CES. One standout product in this category is Hapta, a revolutionary assistive lipstick applicator for individuals with limited finger strength and dexterity.
Developed in partnership with Verily, a company specializing in creating utensils for individuals with limited arm and hand mobility, Hapta offers a sleek and intuitive design that makes applying lipstick a breeze. And, despite its innovative and helpful design, Hapta is also quite affordable, with a retail price ranging from $150 to $200. This makes it accessible to many more people in need.
I eagerly anticipate the full potential of this product upon its release in December 2023 as the company continues to fine-tune and perfect all remaining technicalities.
4. HTC's Next-Level VR Headset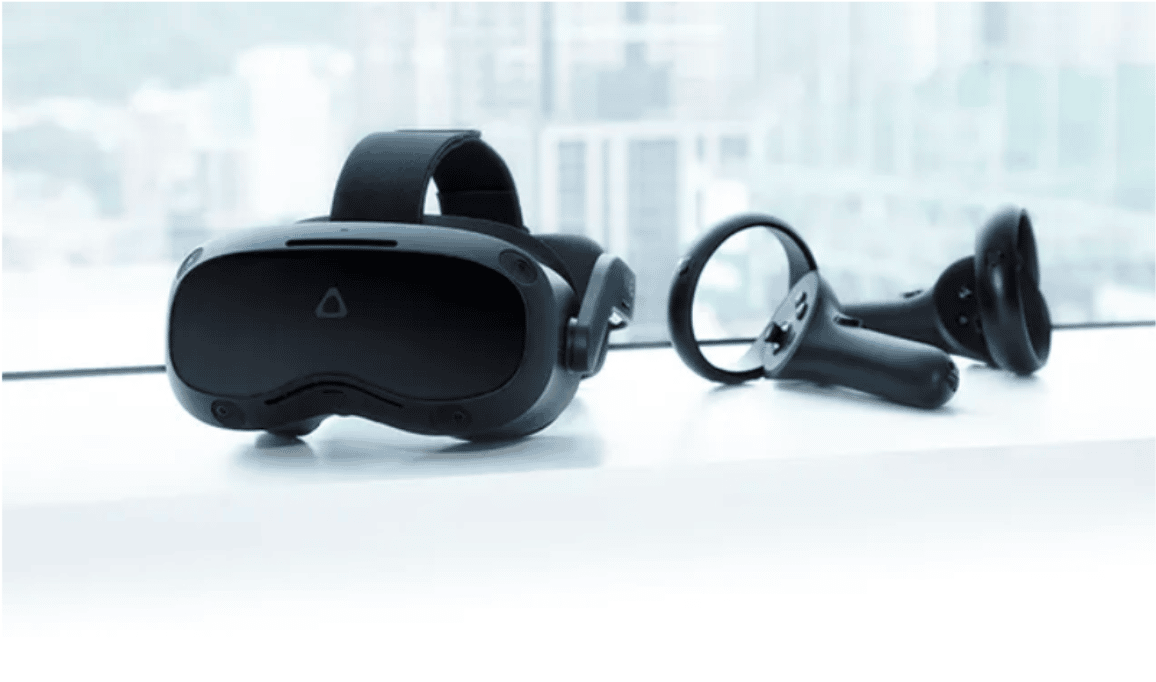 As the metaverse continues to expand at an astonishing rate, it's only natural to expect the introduction of cutting-edge products at CES 2023 that are designed to keep up with this growth. Among the exciting innovations on display at the show was a VR headset that stood out from the rest.
The HTC Vive XR Elite is a small, lightweight headset almost the same size as a pair of regular glasses, making it incredibly convenient to use. In addition, this headset has a unique feature that allows people who wear glasses to use it without having to wear their glasses, thanks to the adjustable diopters that can adjust the lens prescriptions in real time.
Also see: MeganeX, the lightweight PC VR Headset from Shiftall about to launch early 2023
It is also anticipated to be released in February 2023 starting price of $1099, which is a great price point. All in all, the Vive XR Elite promises to be a desirable option for anyone looking to explore the Metaverse with a high-quality, comfortable, and versatile VR headset.
5. Nextbase Accident Predicting Dash Cam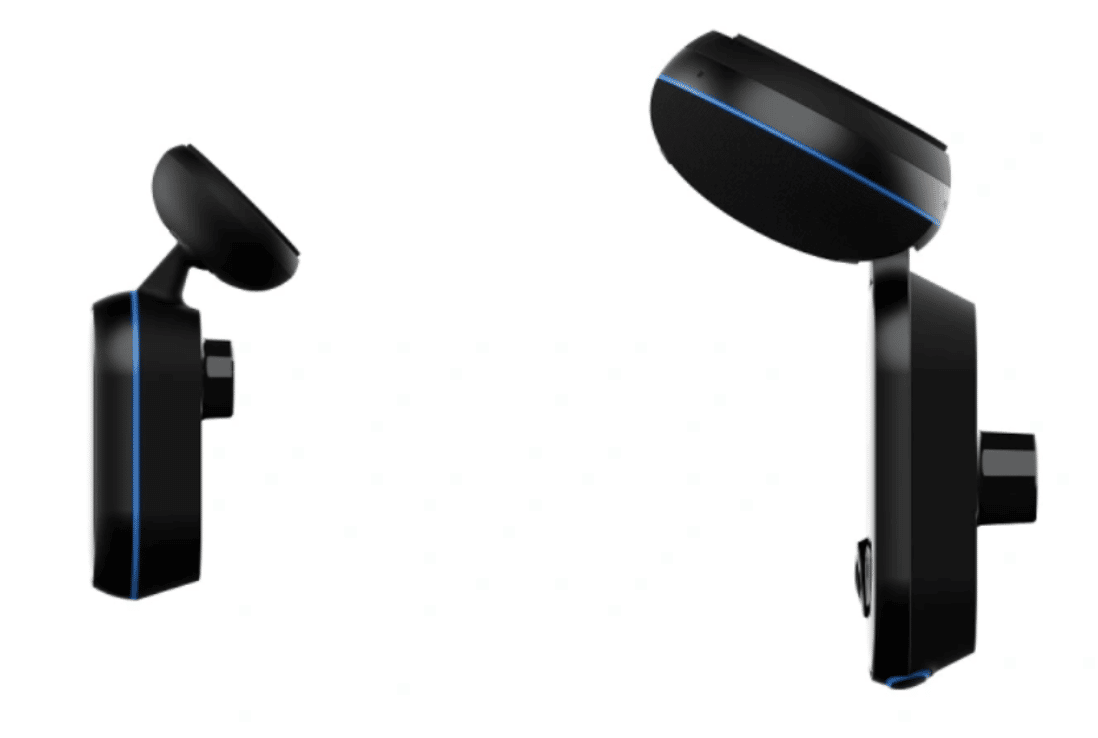 The Nextbase iQ dashcam is a state-of-the-art safety product that caught my eye at this year's CES showcase. This innovative dashcam was unveiled at CES 2022, but it has since undergone significant updates and is now ready for launch.
The Nextbase iQ is an AI-powered dashcam with two cameras: one pointed forward and the other facing the cabin. One of its most impressive features is its ability to predict accidents.
Using its AI capabilities, the dashcam tracks the vehicles around you and alerts you of potential accidents, allowing you to take preventative measures. Additionally, in an accident, it automatically records the event in crystal clear 4K. It uploads the video straight to the cloud for safekeeping, sending out an emergency SOS to help you get help faster.
Also see: New Garmin Dash Cam Live Released
It also provides convenient parking assistance, reminding you of parking errors and tracking your car's location if it's ever lost. This dash cam is expected to launch this spring, providing safety and peace of mind for drivers everywhere.
6. ASUS Glasses-free 3D Laptop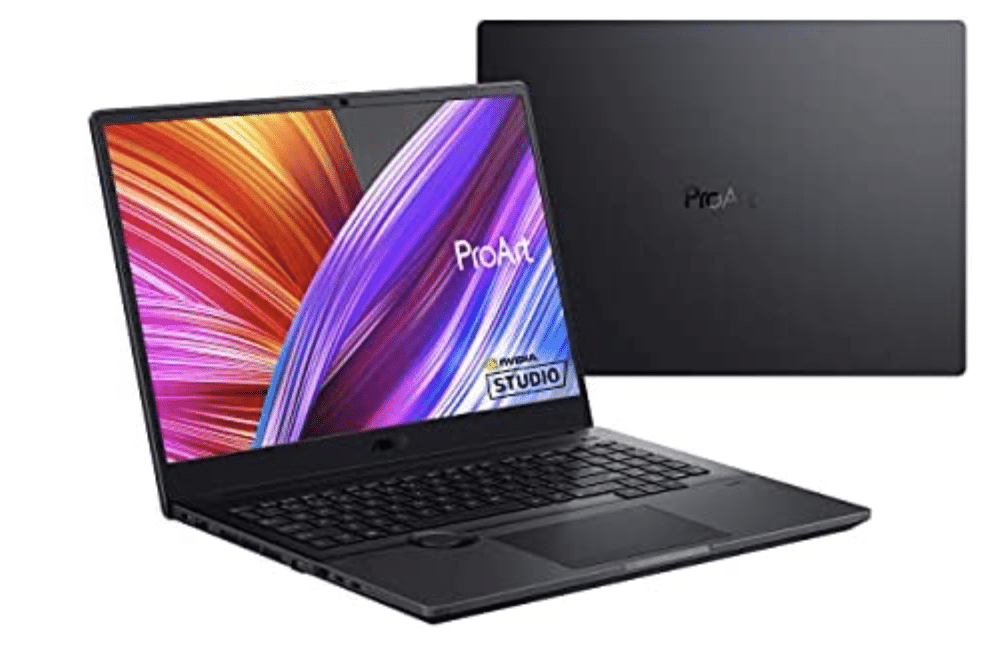 The ASUS ProArt Studiobook 16 is a top-of-the-line laptop explicitly tailored for creative professionals, such as designers and architects. It boasts a revolutionary 3D feature that allows users to fully immerse themselves in the 3D world without the need for cumbersome 3D glasses.
Equipped with an advanced Spatial Vision OLED screen and IR webcams with lenticular lenses, this laptop tracks your eye movement to seamlessly adjust the 3D effect, ensuring that you can experience a truly dynamic and natural viewing experience.
Not only is the ProArt Studiobook 16 perfect for 3D modeling and design work, but it's also an ideal choice for 3D gaming and movie-watching. Paired with the latest Intel processors and Nvidia GPUs, this laptop has the power to handle demanding tasks with ease, making it a must-have for any creative professional.
7. Acer's Laptop Charging Exercise Bike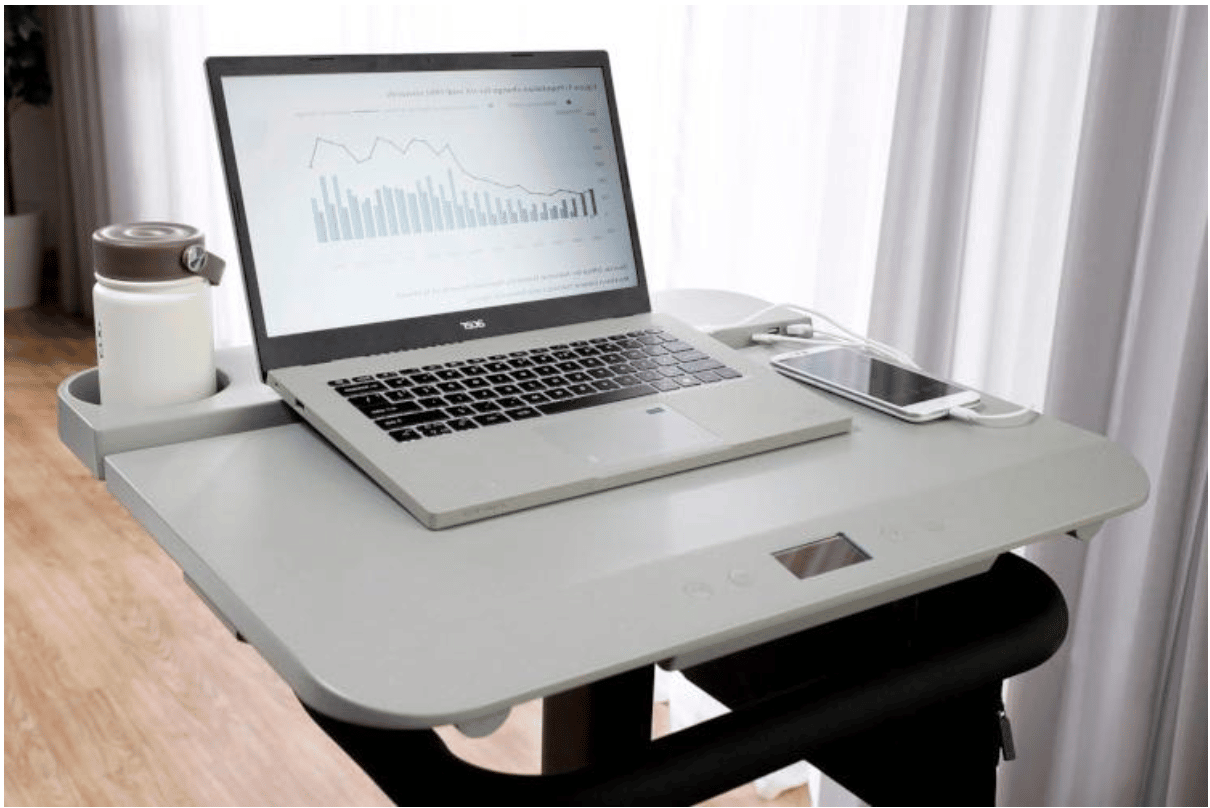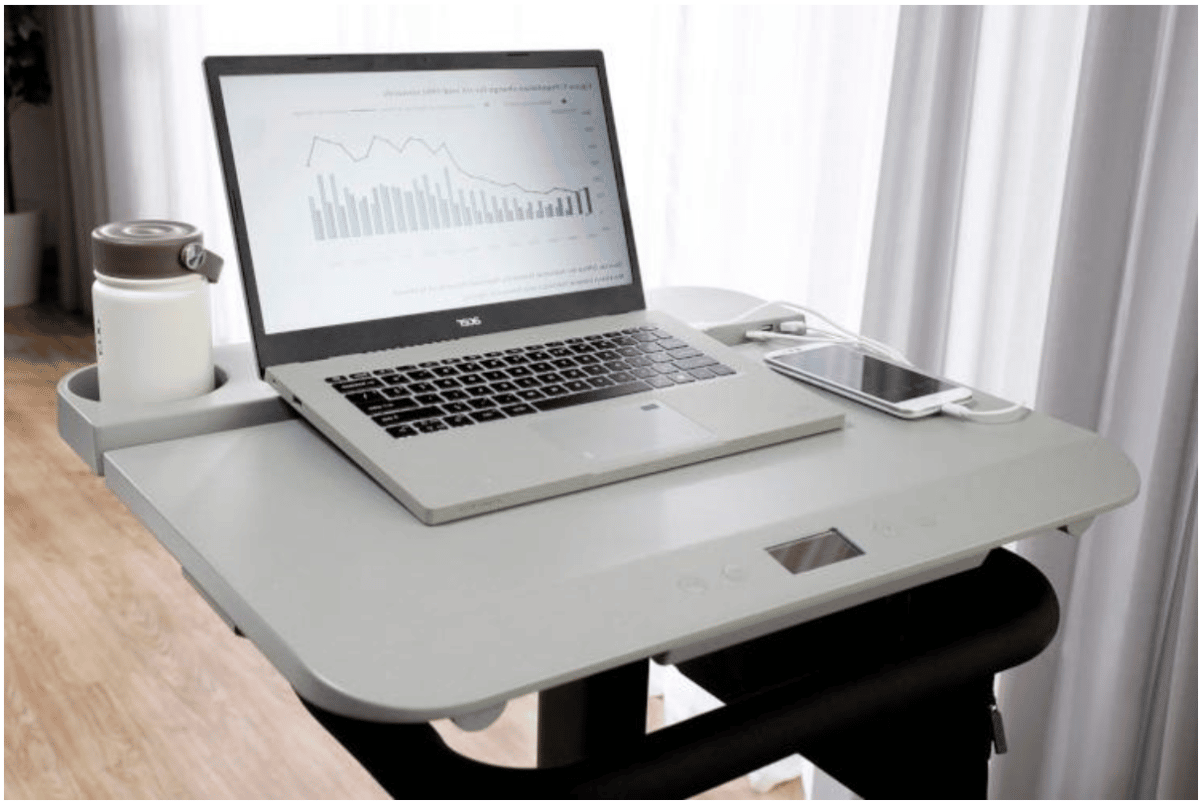 Working from home can be a blast, but it's all too easy to lose track of time and sit in front of your computer for hours on end. Acer has come up with a clever solution to this problem with the Kinekt BD 3, a comfortable exercise bike with a built-in desk that was showcased at CES 2023.
This innovative piece of equipment allows you to stay active while you work, as the built-in generator converts the energy you put into pedaling into electricity. This can be used to charge your smartphones and laptops through USB-C and USB-A ports on the desk. This is an efficient and convenient solution for people who find it hard to stay active while working from home.
8. The New Sony Accessible PS5 Controller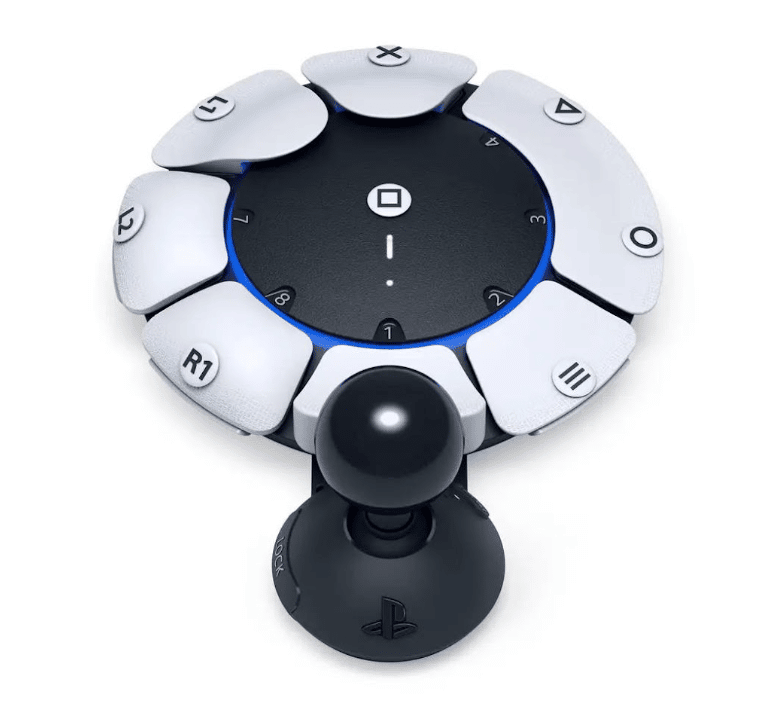 Sony has unveiled a new PS5 controller, codenamed "Project Leonardo," that aims to enhance the gaming experience for players of all abilities. Developed in partnership with Stack Up, AbleGamers, and SpecialEffect, the controller features a customizable disc that allows players to rearrange buttons and controls to suit their specific needs easily.
The prototype, showcased at CES 2023, also offers the ability to adjust the joystick's distance and alter the shape of the buttons. In addition, the controller can connect to various third-party accessibility accessories, addressing issues such as button placement and controller grip.
With this new controller, Sony is opening up the gaming world to even more players, making it a more inclusive and enjoyable experience for all.
9. Cake's E-Bike with Superb Capabilities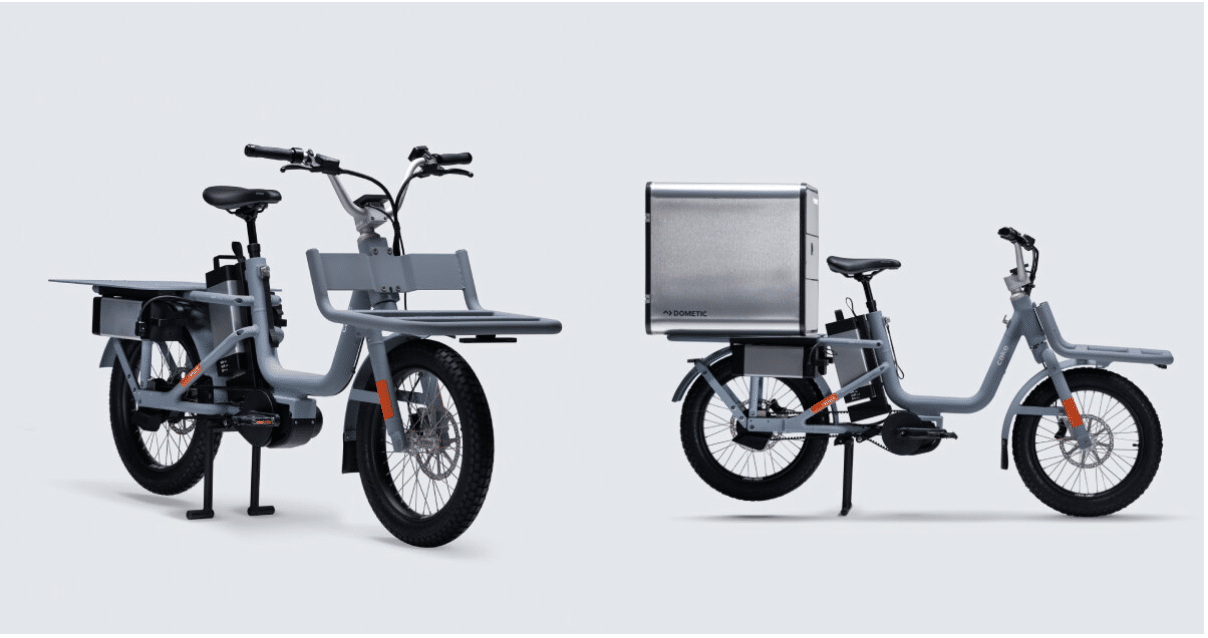 Cake is revolutionizing the e-bike industry with the new and innovative Åik e-bike. Designed to perform at peak function, the Aik e-bike boasts ample storage space in both the front and rear, capable of carrying up to 441 pounds.
At the CES 2023 showcase, Cake announced that the Aik e-bike has an impressive maximum range of 224 miles when equipped with the optional three-battery function, leaving many in attendance impressed and eagerly awaiting the bike's release. Scheduled to hit the market in May 2023, the Aik e-bike will retail at a starting price of $6,500.
10. Lenovo's Dual Screen Laptop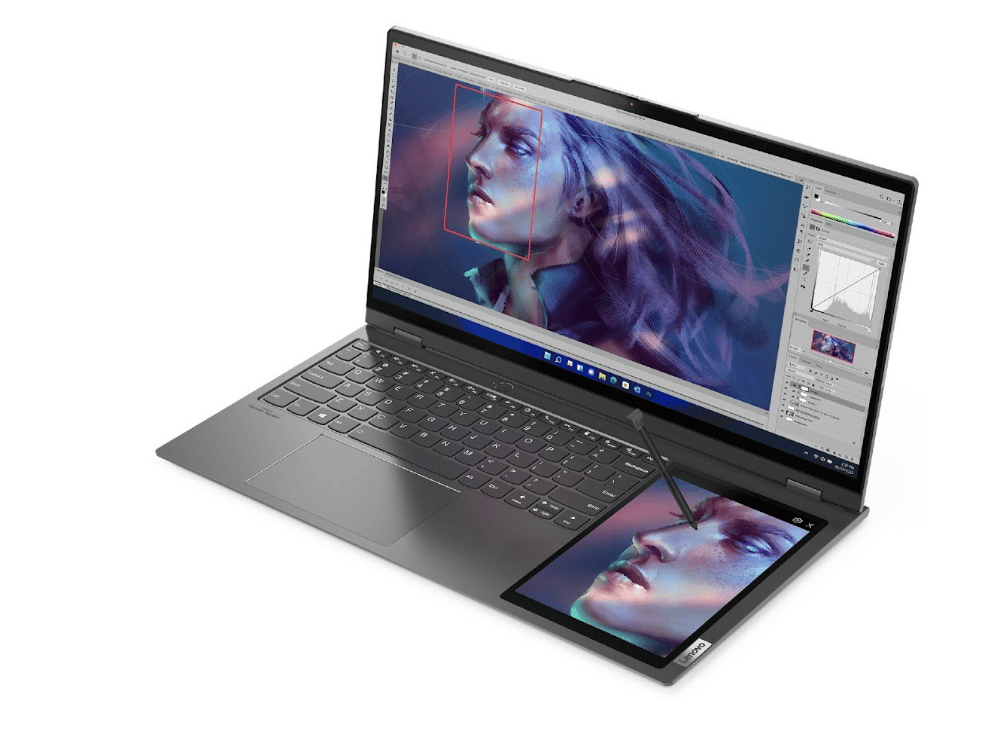 The Lenovo YogaBook 9i is a genuinely remarkable laptop that will leave a lasting impression. Displayed at CES 2023, it features cutting-edge technology and versatile design.
This laptop boasts dual 2.8K OLED 13.3-inch screens, one on the top and one on the bottom, that can be folded to form a traditional 13.3-inch laptop. But that's not all – it also comes equipped with a keyboard, stylus, and kickstand to enhance your experience.
The YogaBook 9i is not just a laptop but a shapeshifting device that can adapt to your every need. Its sleek and powerful specifications make it a must-have for tech enthusiasts. While CES 2023 showcased many other gadgets across various industries, this laptop stood out as a true standout.
What Happened at CES 2023?
CES 2023 exceeded expectations in terms of attendance and exhibition. Gadgets that stood out include Displace's Wireless TV, the world's first truly wireless TV, and the Flying Car by ASKA, an electric vehicle that can travel on the road and in the air. These technologies and many more demonstrated the industry's focus on cutting-edge technology and innovative products. The next CES will be held in Las Vegas, Nevada, in January 2024. Although it's a far call from now, we can't wait for another batch of world-changing technologies and innovations.