Do you live in an unsafe neighborhood or would just rather bring your beloved car into your house with you when the evening comes? Then the new dash cam from Garmin might be for you. Garmin Dash Cam Live is a dash cam with a sharp camera that can record up to 2K video. It has a wide field of view of 140 degrees and records and saves important details to give you all the information you might need when an incident occurs. You can easily control the camera through voice commands.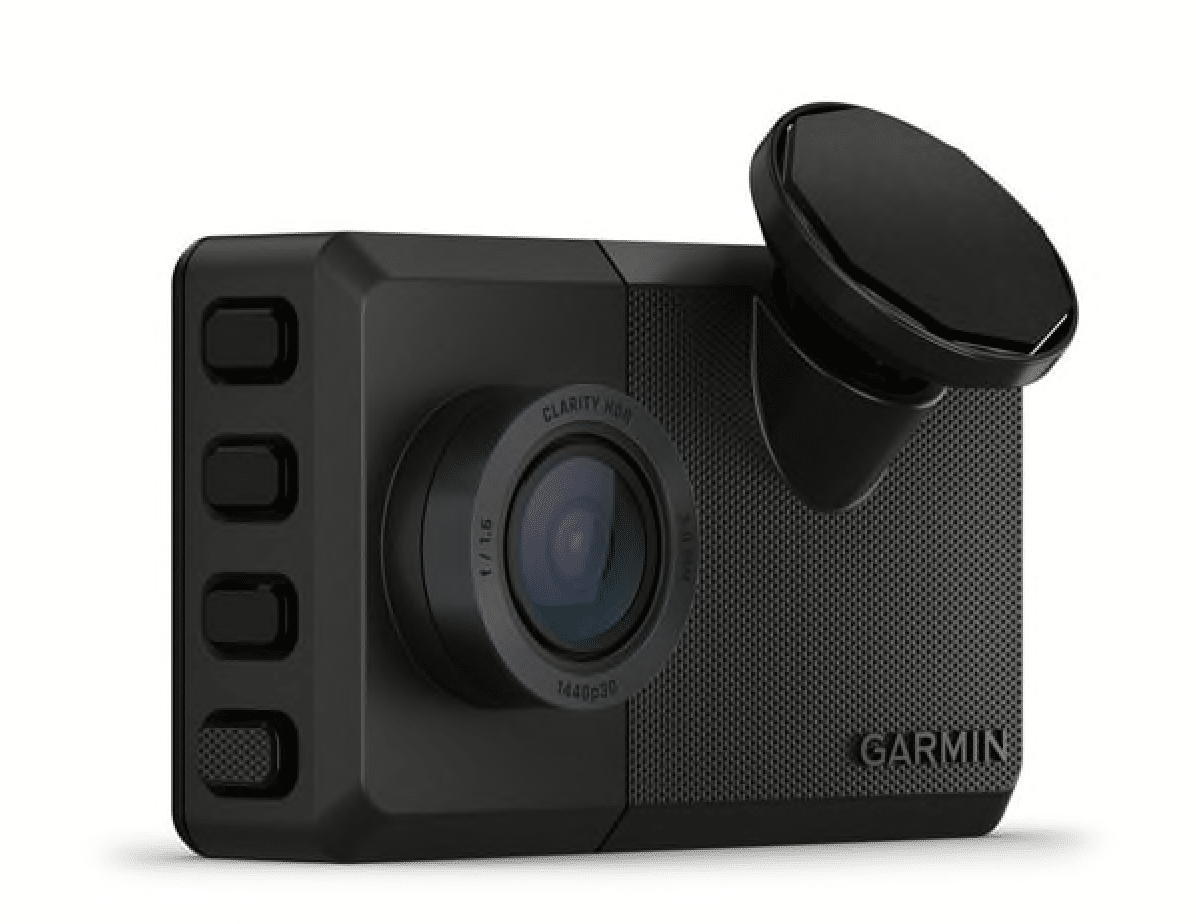 Features:
Records 1440p video, 60fps
140 degree field of view
Voice control
GPS
Dual USB ports on power supply for additional power to mobile phone
Live View feature
Parking Guard feature
Transfer all videos to Vault online
Price: $400
"In the same way that popular security cameras at the front door can give you a view around your front door, the Garmin Dash Cam Live can be your witness around the clock, giving you both security and increased readiness. Feel secure whether you park your car outside an arena or leave your cab on the beach." – Dan Bartel, Garmin
Always connected
The LTE connection gives you access to a live view of your vehicle at any time using the Garmin Drive™ app.
Easy video review and sharing
Saved videos are securely stored in the online vault and can be accessed using the Garmin Drive app. With an LTE subscription or Wi-Fi® connection, you can share video clips with others by sending a link and password.
Vehicle monitoring
Enjoy greater peace of mind with vehicle monitoring features, including location tracking, theft alarm, and parking guard function, which notify you of detected incidents affecting your parked vehicle.
LTE subscription plans
You can purchase an LTE Vault subscription plan in the Garmin Drive app to activate location tracking, theft alerts, parking guard notifications, and emergency contact notifications. LTE connection goes beyond the limitations of a Wi-Fi connection so that you can access a live view at any time.
High-quality video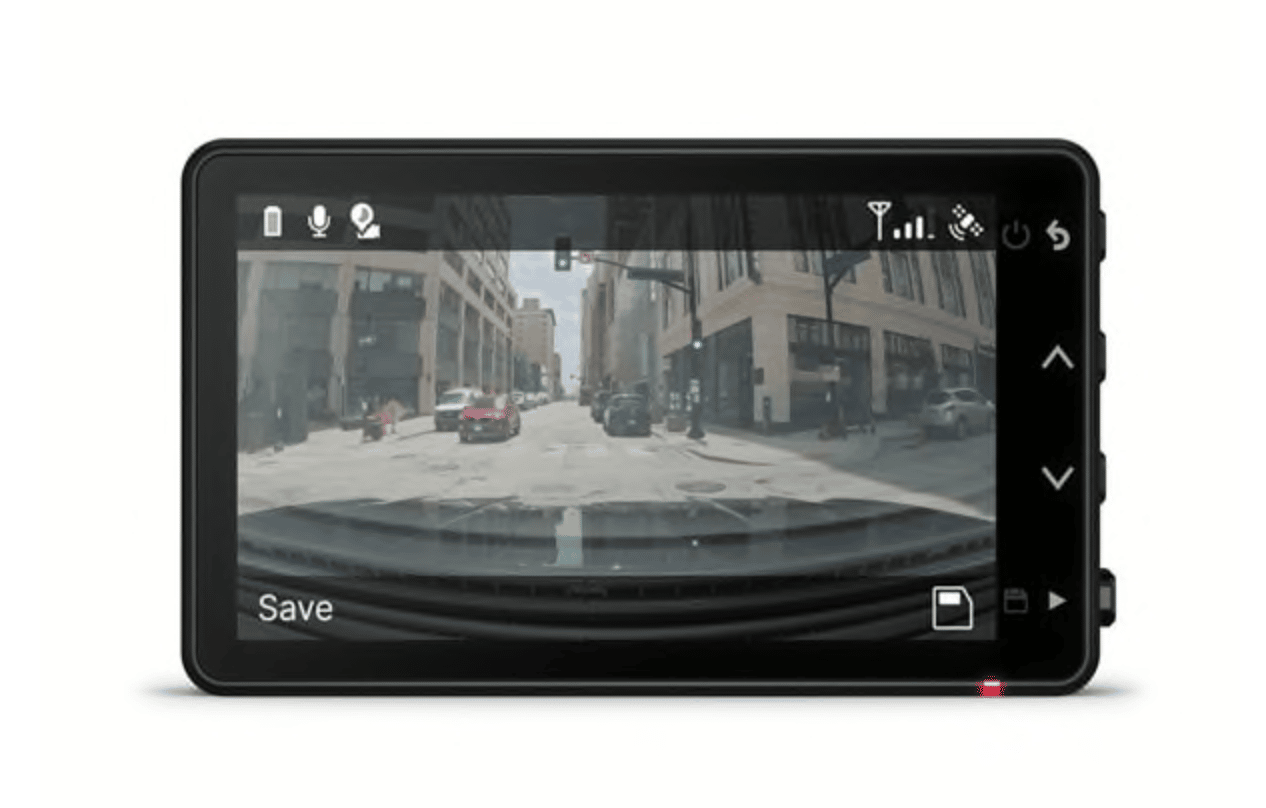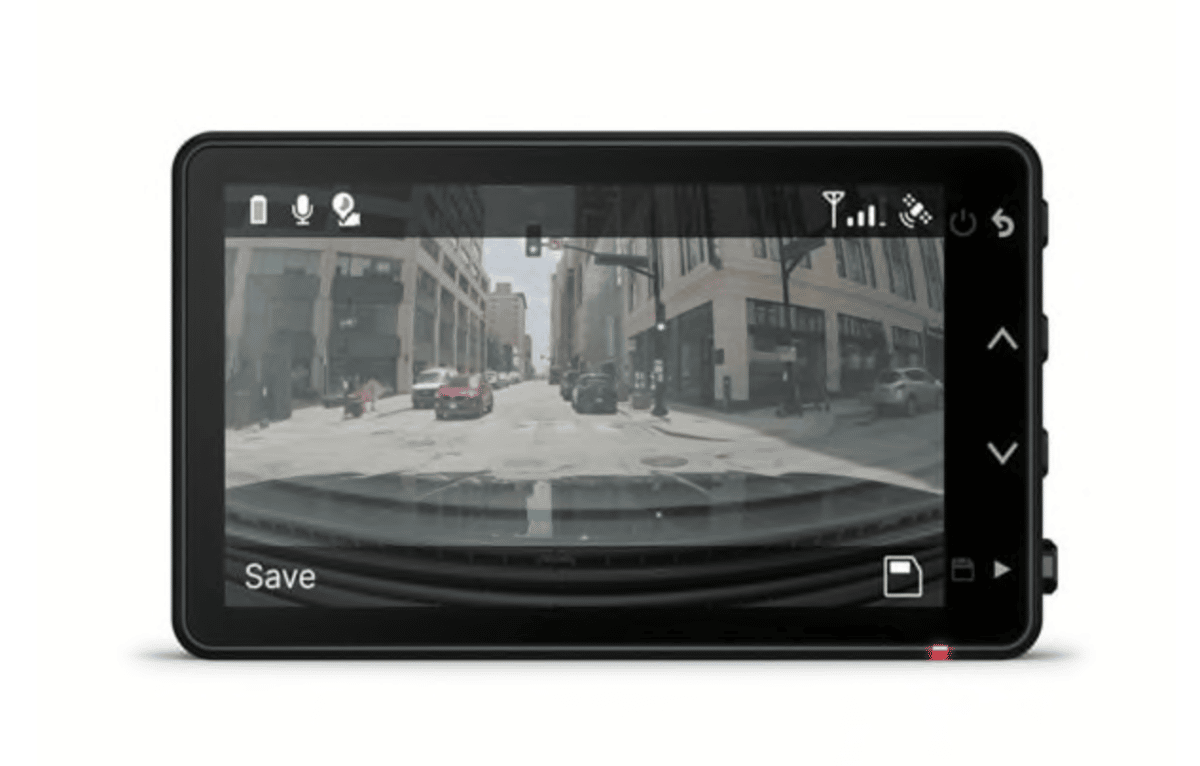 High-resolution 1440p HD video with a wide 140-degree lens and Garmin Clarity™ HDR optics provides sharp details day and night. Use the 3″ LCD screen on the camera to aim and adjust settings.
Voice control
Keep your hands on the wheel and use voice commands to tell your dash cam to save video, start and stop audio recording, take still photos, and more. Available in English, German, French, Spanish, Italian, and Swedish.
Automatic incident detection
Continuously records and saves video of incidents with GPS location, date, and time.
Driver alerts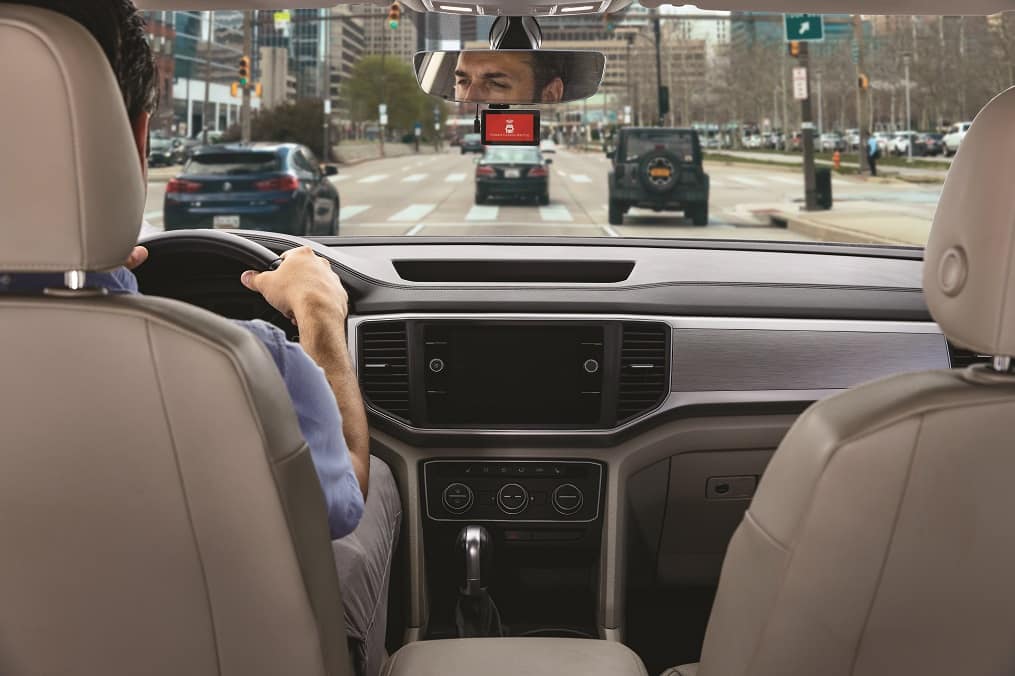 Driver alerts, such as forward collision, lane departure, and speed camera warnings, help encourage safer driving and situational awareness.
Built to last
This dash cam is built to withstand tough vehicle environments, including direct sunlight and hot interior temperatures.
Dash cam video sync
View video from up to four Garmin dash cams (sold separately) with the Garmin Drive app on your compatible smartphone.
Extra USB port
You don't have to choose between powering the dash cam and keeping your phone charged. The included charger has an extra USB port, so you can do both.
Comes with
• Garmin Dash Cam Live
• Self-adhesive low-profile mount
• 12V power cable
• Dual USB power adapter
Available from Garmin.