The Swedish manufacturer known for their innovative design in electrical motorbikes is finally launching a e-bike with pedals. And it is not just any e-bike, the Åik :work is designed for heavy duty as a utility bike for people depending on two-wheel transportation. Åik :work is set for delivery in May 2023.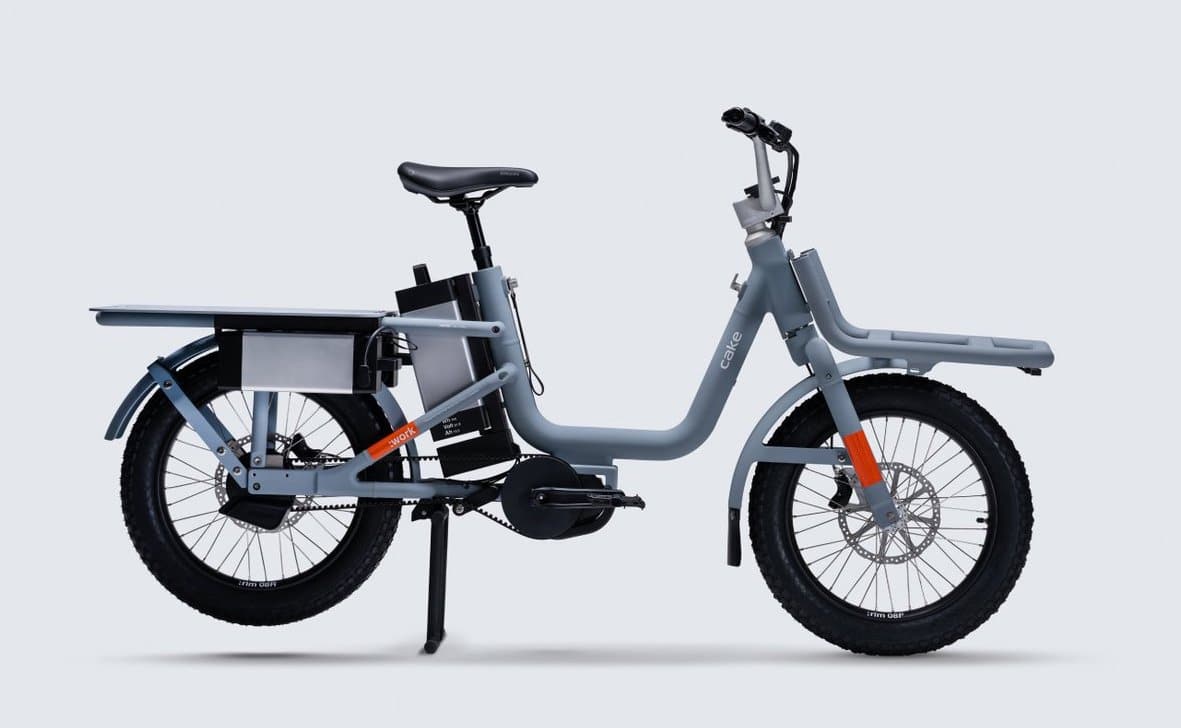 The bike comes in two variations, one for the US market and one for Europe. The price starts at a hefty $6,470 / €6,470. The parallel connected batteries allows for up to three batteries with a battery capacity at 2250 Wh, and that generates a range of 224 miles (360km) before you need to recharge. You can also plug in and power electronic devices from the battery on the go.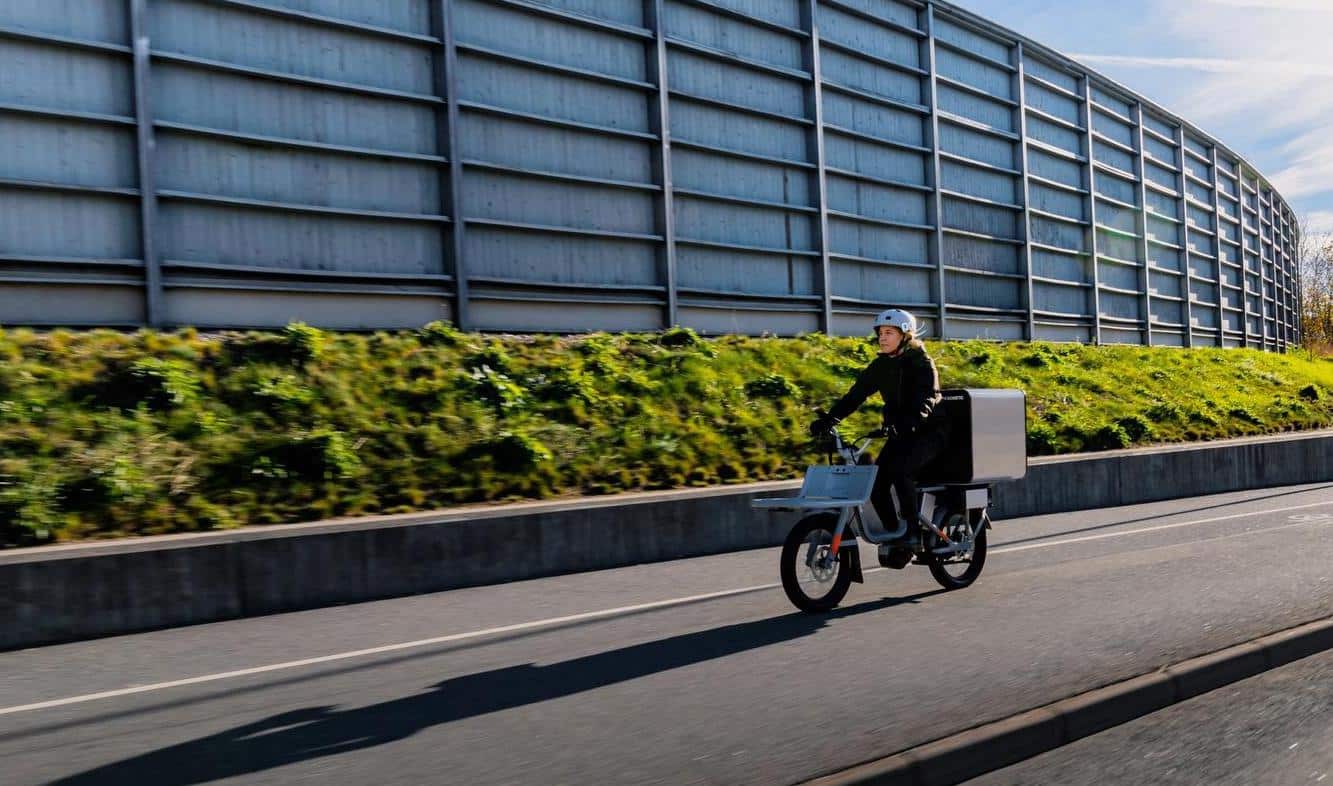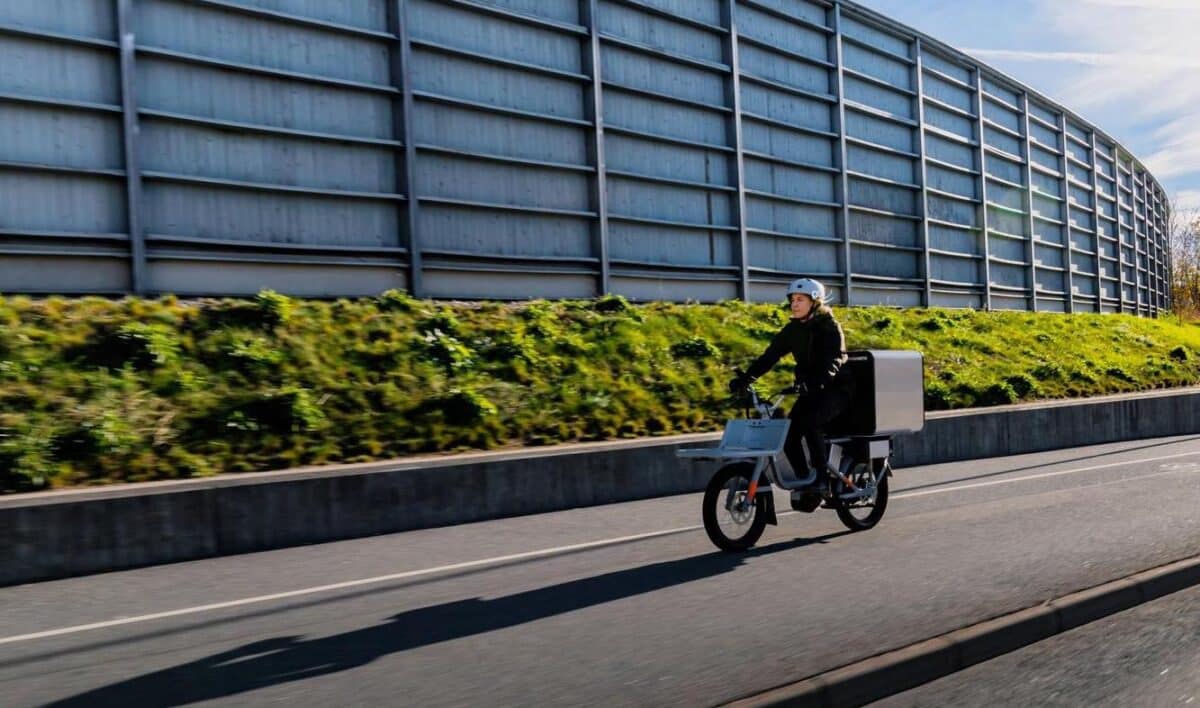 In the US it offers a 500W motor with a 1000W peak and a top speed of 20mph/32km/h. In Europe it is pedal-assist only with a 250W motor with 500W peak and capable of delivering a top speed of 16mph/25km/h
The total gross vehicle weight of 200 kg allows for very nice cargo capacity. The bike is equipped with both front and rear storing. There is a wide range of accessories such as bags, baskets and racks available. There is even a passenger seat available.
Specs US version
Motor output: 100Nm
Top speed: 32km/h / 20mph
Battery: 51.8V/14.5Ah/750Wh
Weight: 35kg/77lbs
Range: Up to 360km (with the use of 3 batteries and depending on different aspects such as total weight.)
License: none
Brakes: Disc, Stainless steel, 203mm diameter. 2.2mm thickness
Charging: 0-100% in 3 hours. 0-80% in 2 hours. External charger for standard 110v/220v outlets
Connectivity: Telematics unit with GPS, bluetooth and GSM compatible with Cake app, Cake fleet management app and external API integration.