When it comes to the initial launch of Samsung's first foldable phone, it truly wasn't the smoothest in history, with quite an interesting price tag and a screen protector that would leave the handset unusable if you were to remove it. However, since this, they'v managed to learn their lessons and have finally succeeded in making their folding phone quite popular.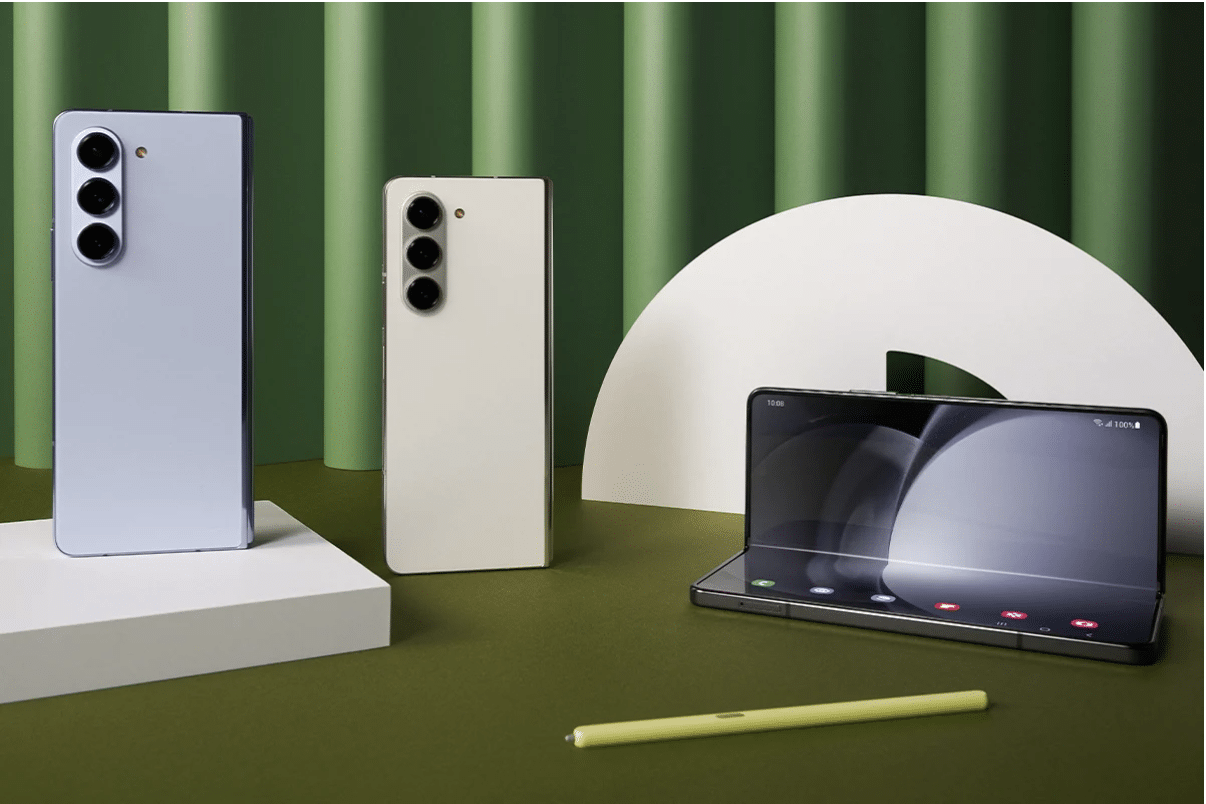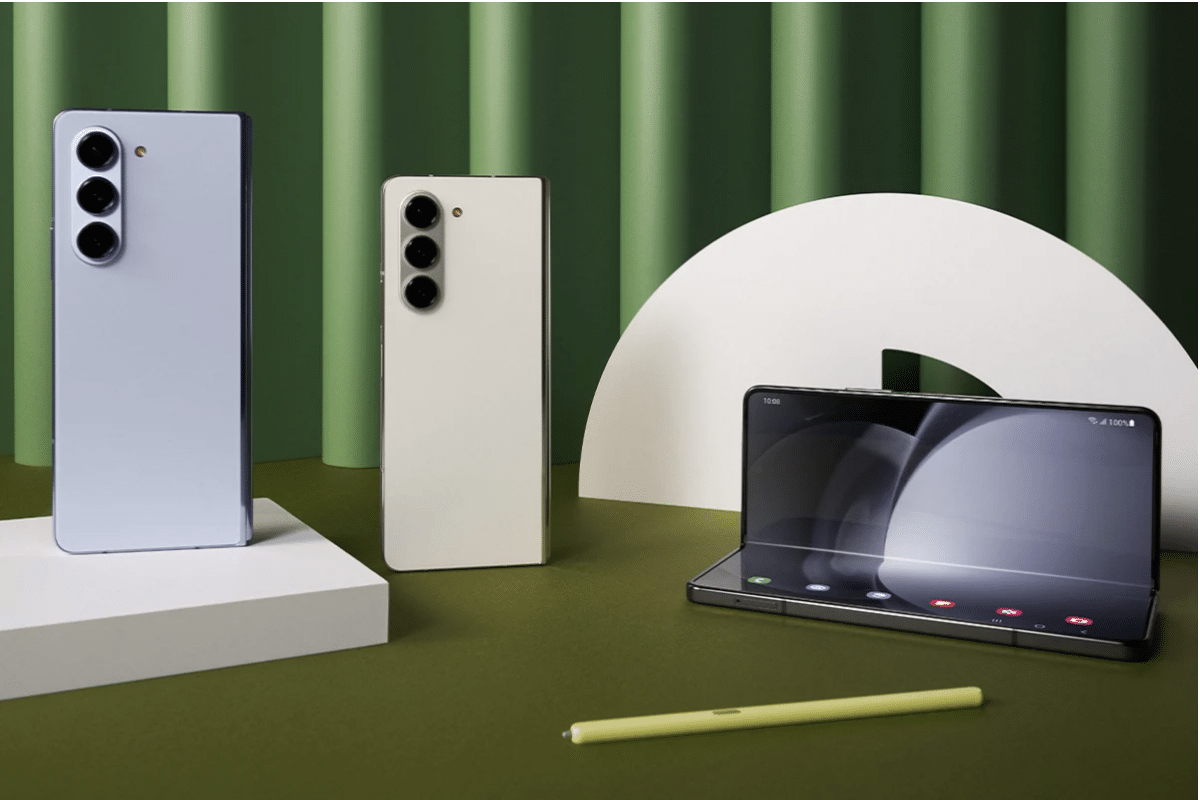 Now, with their newest addition to the Samsung Fold lineup we see just how far the brand has come, now with their new phone being thinner, lighter, brighter and also featuring a better battery life without using a bigger cell. Other than this, what other things are new with this new phone? Well apart from those things mentioned above, the Z Fold 5 feels more like an iterative yearly update, and we've seen Samsung focusing more on bringing their Z Flip 5 up to date this year instead of the Fold 5. 
Pros
Thinner and lighter than its predecessor
Longer battery life than its predecessor
Cons
Still has a middle crease
Screen has an awkward aspect ratio for watching videos
People could maybe have guessed this as last year we saw all of Samsung's attention on the Galaxy Z Fold 4, so this year the spotlight was shifted to the Flip instead. The Z Fold 4 was a great phone last year, and was one of the best folding phones that had come out at that point, however it wasn't perfect and had a handful of issues, specifically when it comes to viewing videos. So, has the Z Fold 5 managed to fix these issues or should people just accept that these folding phones are just never going to be good for viewing any sort of videos.

The Price
Just as most new products are, this new model is more expensive than what last year's model was. You'll be able to pick the Z Fold 5, 256GB, up for £1749, which is £100 more than what the starting price of the Z Fold 4 was. There will also be a 512GB model up for grabs for £1849 as well as a 1TB model for £2049, however if you pre-order a phone you'll automatically get the next storage capacity up from your selected device at no additional cost, because of a promotion that Samsung is hosting. 
The Build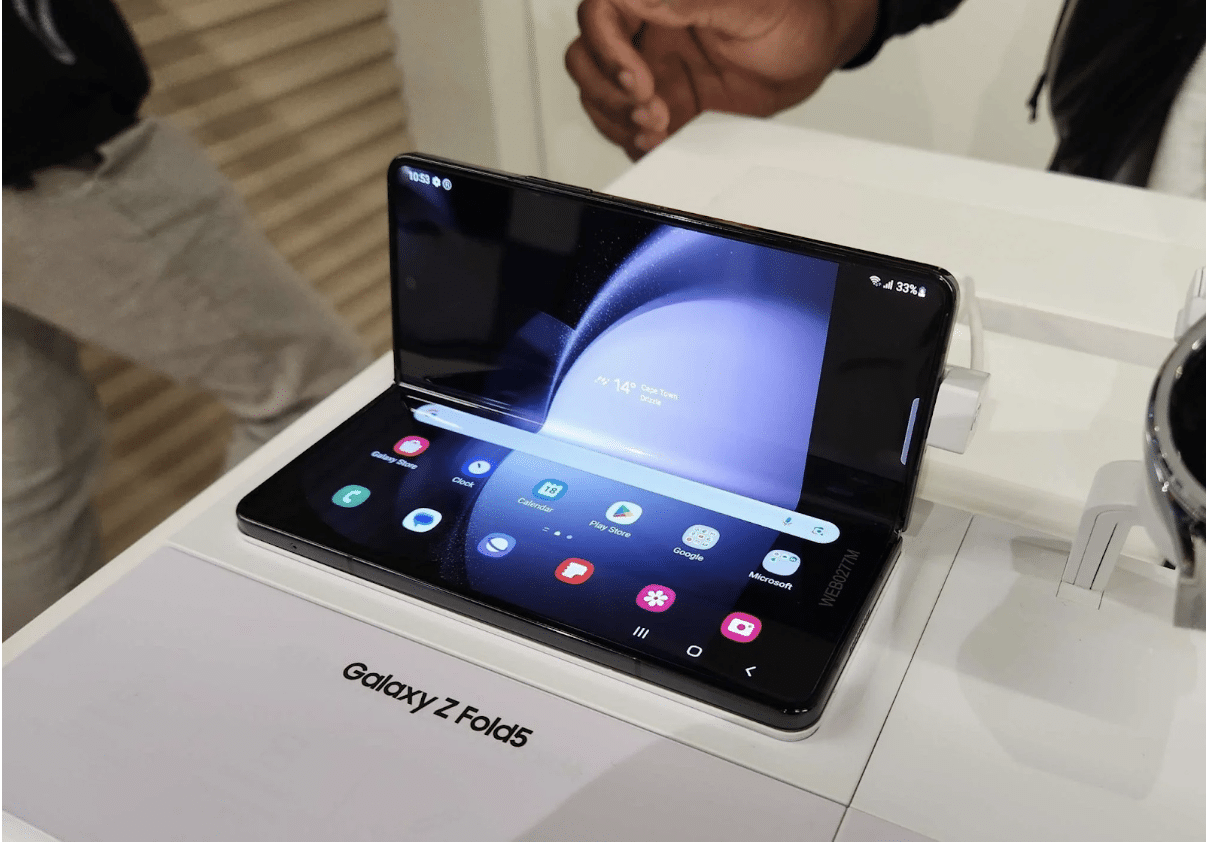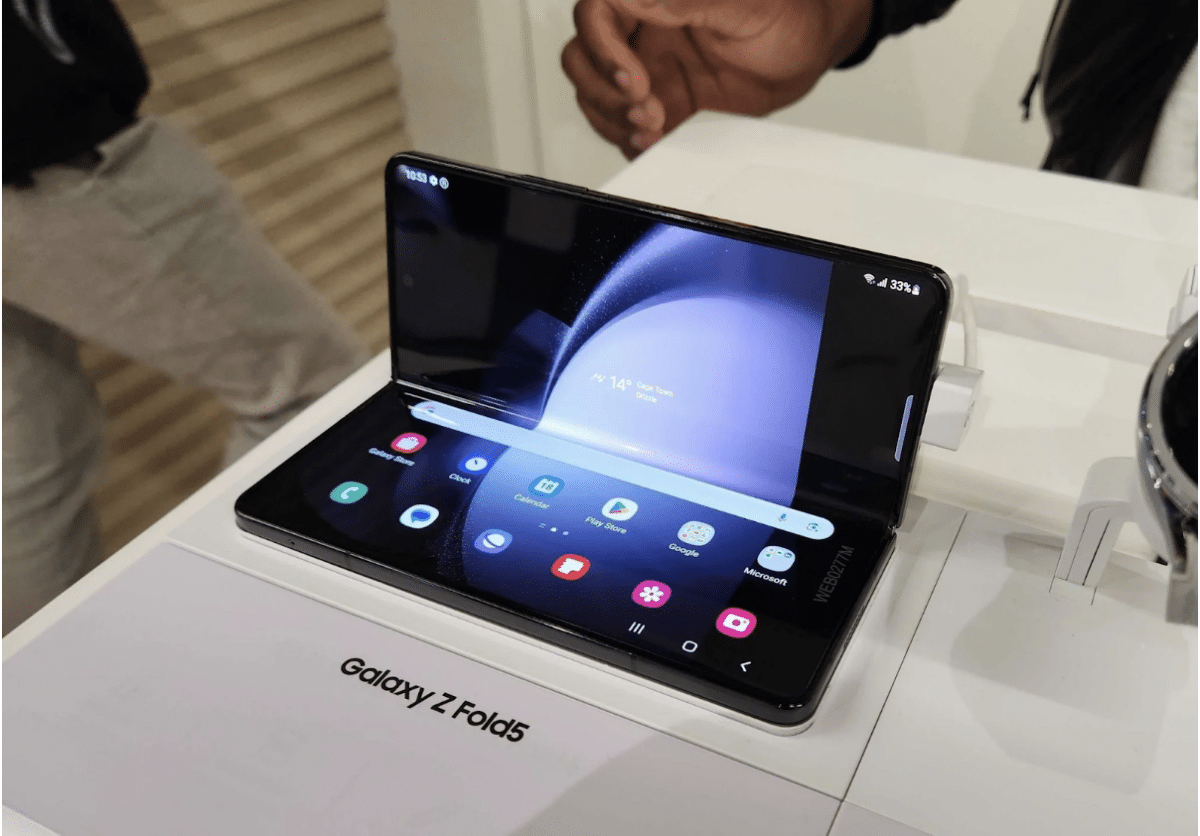 Then when you come to the internal specs of this phone, you'll see that it houses the Qualcomm Snapdragon 8 Gen 2 with 12GB of RAM, which are the same specs that you'd have with the Samsung Galaxy S23 Ultra on paper. You'll also find that this phone has a 4400mAh battery, which although is the exact same as the one that was in the Z Fold 4 but Samsung have managed to improve the battery life of it. 
When it comes to the exterior design of the Z Fold 5, it is lighter than the previous phone and is also thinner, in both its folded and unfolded modes. The look of the Z Fold 5 is very similar to that of the Z Fold 4, as it has a matte glass back panel, which is the only surface on the phone that isn't covered by a screen. Thanks to this panel, the phone has a welcoming grip to it, then on the rest of this device you have the same armour aluminium for the frame as well as the hinge that its predecessor had.
So, when it comes to the overall look of the phone, it almost looks exactly like last year's Z Fold phone, and two of the colours that it is available are even the same as last year's options. You'll be able to opt for the Z Fold 5 in either Phantom Black, Cream or the new Icy blue colour, however Samsung has hinted at the fact that we may see some exclusive colours being added to its online store.
Features
The Screens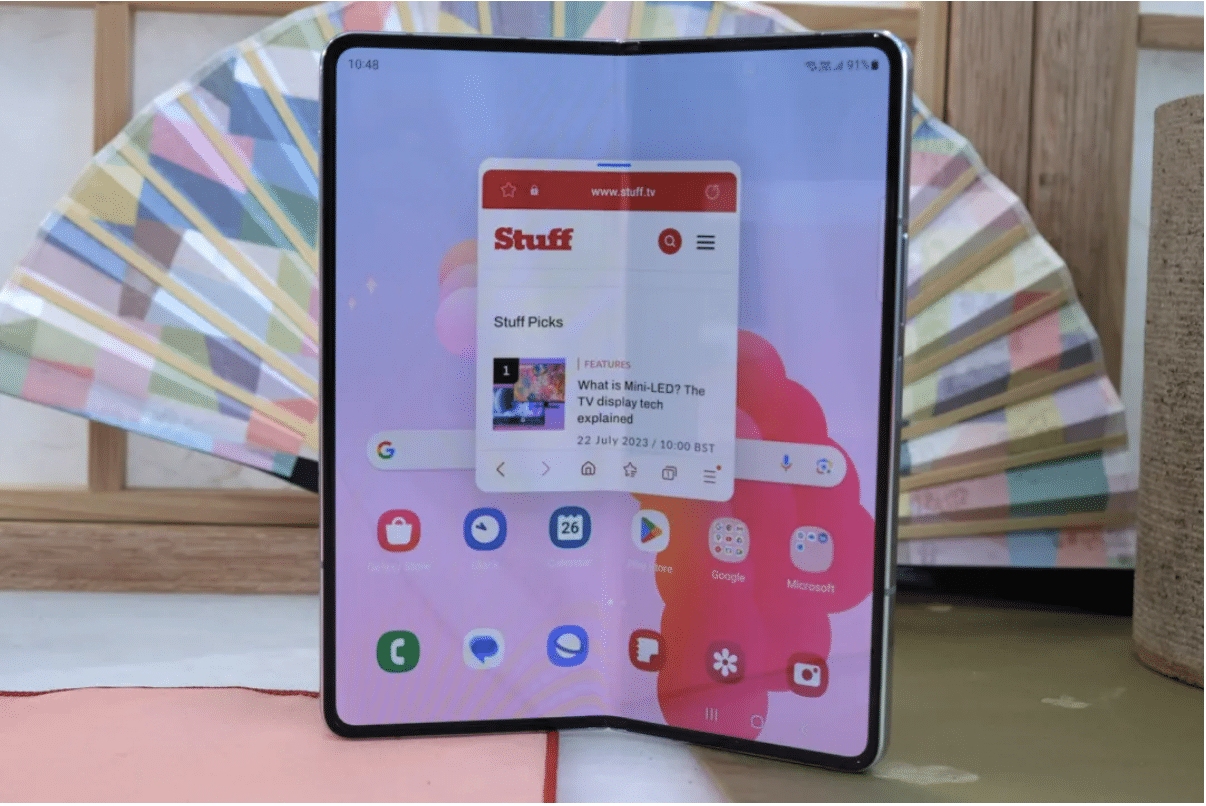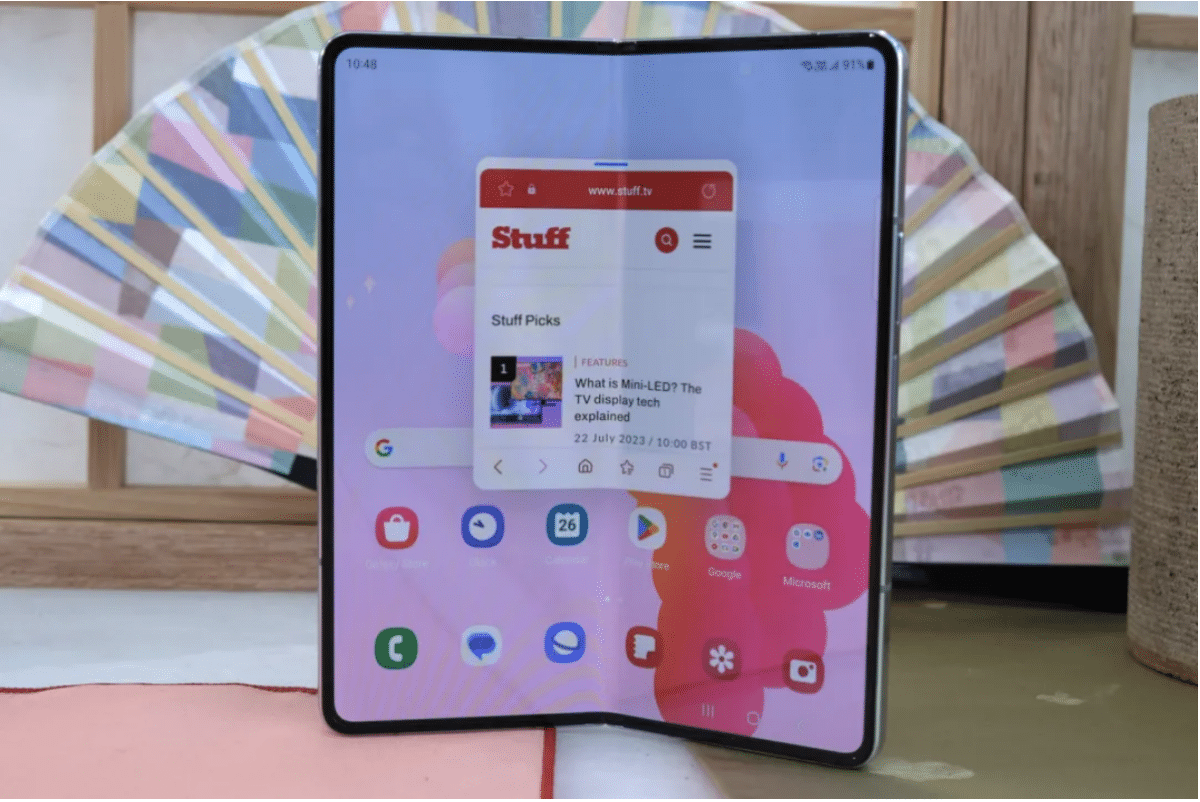 Obviously, the biggest feature that you have with this phone is its ability to fold. This folding phone is able to fold in a "book-style" type of way, which has a 7.6 inch inner main screen as well as a 6.2 inch outer cover screen. Both of these screens use Dynamic AMOLED 2X technology as well as adaptive refresh rates. The main screen has a refresh rate that ranges all the way from 1HZ to 120Hz and comes with a resolution of 2176 x 1812, whereas the cover screen instead has a refresh rate that ranges from 48Hz to 120Hz and has a resolution of 2316 x 904. Compared to last year's model, we also see that the main screen gets a small boost in brightness.
Video
Even though these screens are definitely sharp and responsive enough, there are some red flags that pop up as you're using them to watch videos. The first thing, as what you'd expect from a folding phone, is that there is a notable crease in the centre of the display, which becomes a lot more visible when you are using this device in brightly lit rooms that attract any sort of reflections. Apart from this, both of the screens on this phone have pretty awkward aspect ratios, making any content that you play on your device either a little bit squashed or surrounded by some thick black bars.
Apart from how these screens actually look, they do have some video-focused features, such as its HDR10+ support on both of the phones display, which is a format that Samsung approves greatly on as it is used on its TVs as well. This phone also has support for Dolby Atmos on both of its speakers and headphones. If you do want to use this feature with a set of headphones, you'll need to either connect to it using Bluetooth or a USB-C to 3.5mm adapter, since this phone doesn't have a headphone jack.
Cameras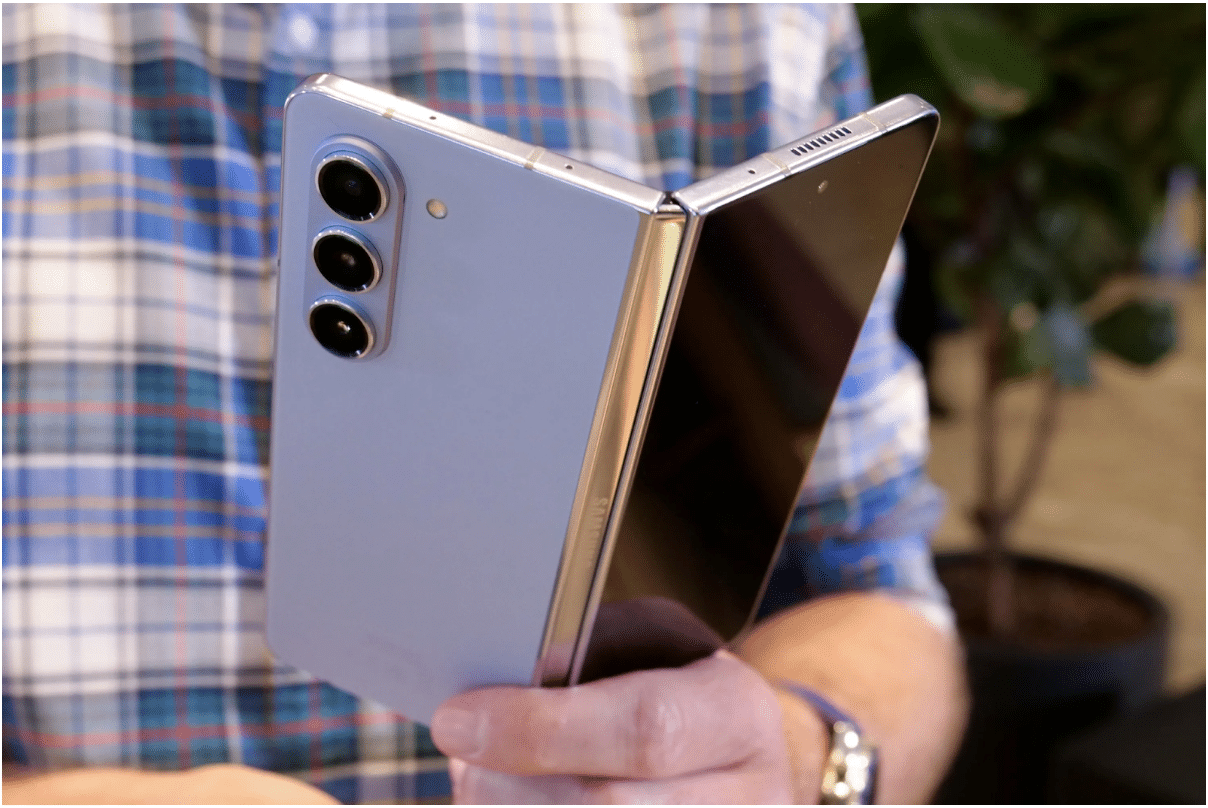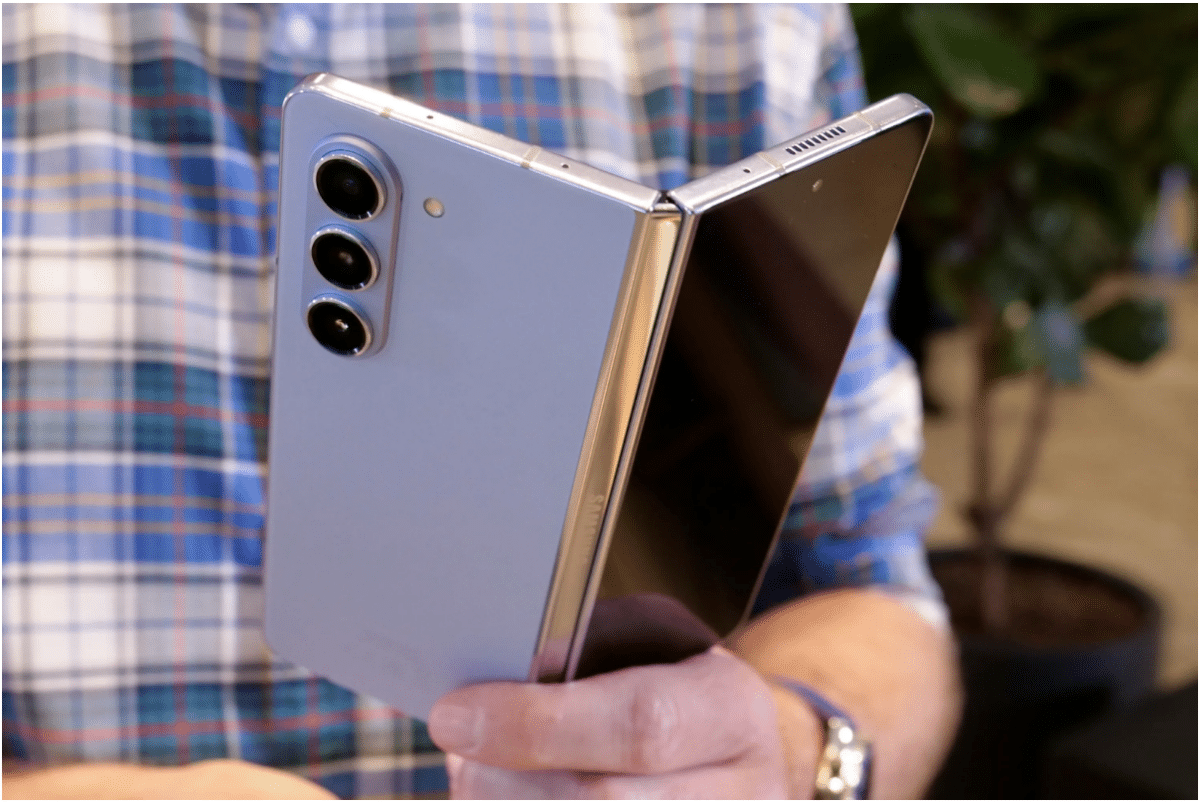 The Samsung Galaxy Z Fold 5 comes equipped with five cameras, three on the rear of the phone, which is made up of a 12MP ultra-wide, 50MP main and a 10MP telephoto, then you have one 10MP camera on the cover screen of the phone and finally a 4MP camera on the main display, which is actually hidden underneath its OLED display and is only visible when it is needed. These cameras are essentially the same that you'd find on the Samsung Galaxy S23 Ultra, so they have some great performance.
Samsung S-Pen
As with most of the new Samsung products coming out, the Z Fold 5 is also compatible with the famous Samsung S-Pen accessory, however you will have to pay an additional fee in order to get your hands on it. When picking a pen, you'll have the choice between two models, either the standard S-Pen or the pro-level S-Pen that comes with additional pen tips as well as a slightly thicker design that gives you an improved grip on it.
Battery
This phone has the exact same battery capacity as its predecessor, however Samsung have somehow managed to optimise the system in order to squeeze even more battery life out of this cell, resulting in an improved battery life.
Final Words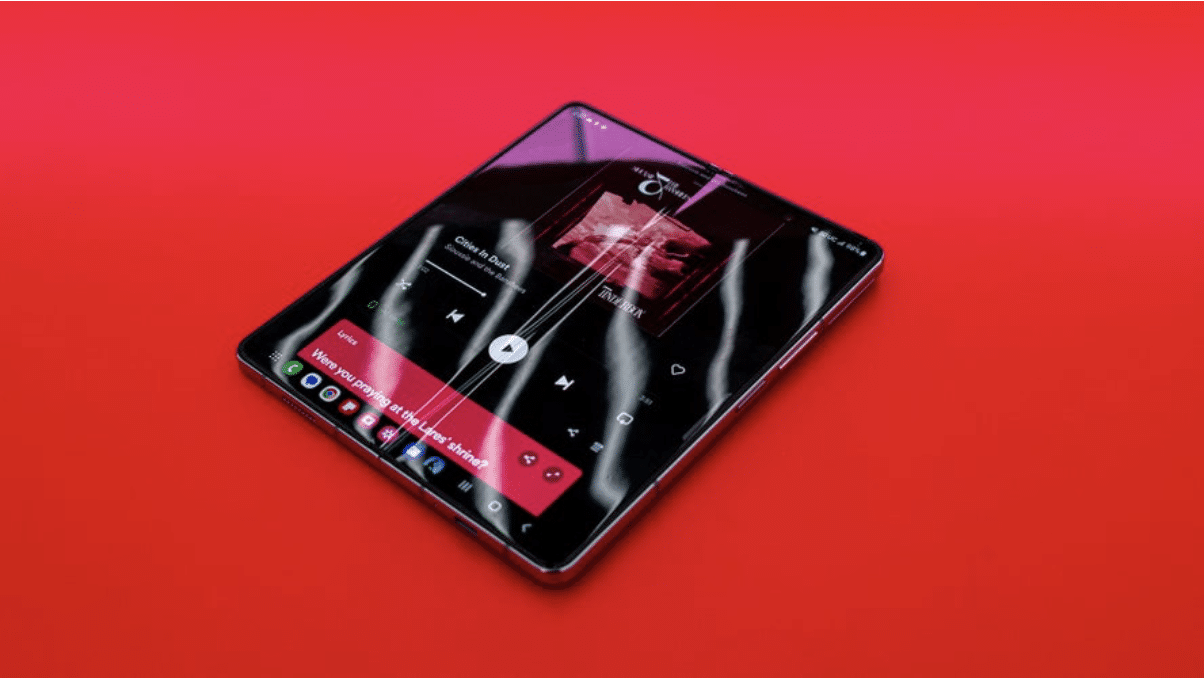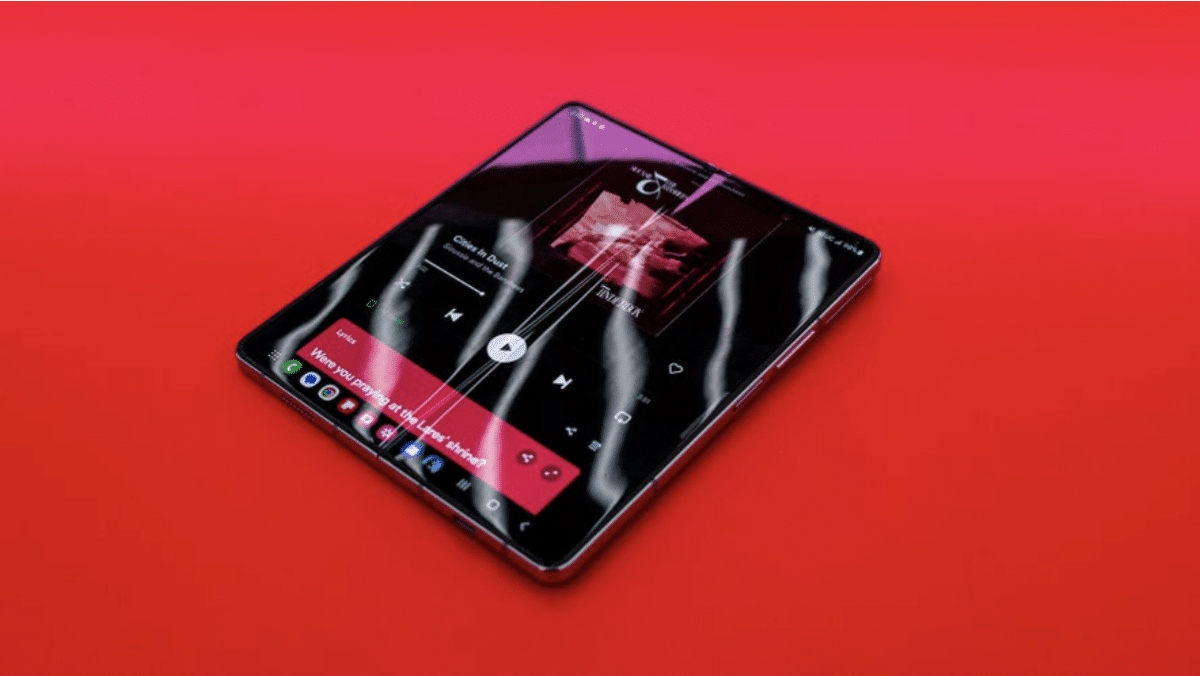 Although the Samsung Galaxy Z Fold 5 isn't officially available to the public yet, and will only be available at the beginning of August 2023, you are able to pre-order this phone before its official launch. With all of this information that we already know about the Z Fold 5, we can come to the conclusion that it is very much like the Galaxy Z Fold 4, but is a bit thinner and lighter.
This isn't necessarily a terrible thing though because the updates that we got with the Galaxy Z Fold 4 was plentiful. Do you think that you'll pre-order this phone and get it as soon as possible, or are you still on the fence about getting a folding phone and want to wait for it to come out to see if it will be worth it.