Microsoft introduced yesterday a premium version of its collaboration service Microsoft Teams. It includes AI features based on OpenAI's language model GPT 3.5, the same language model used to drive the well-known chatbot ChatGPT.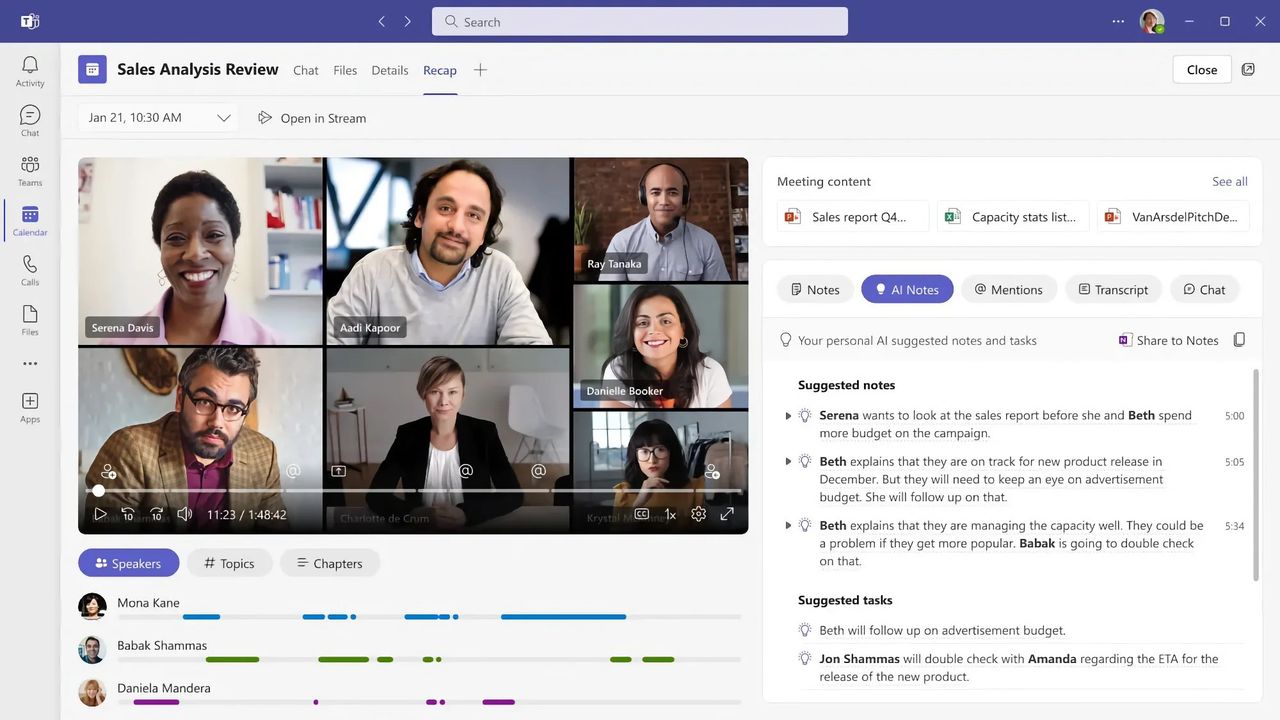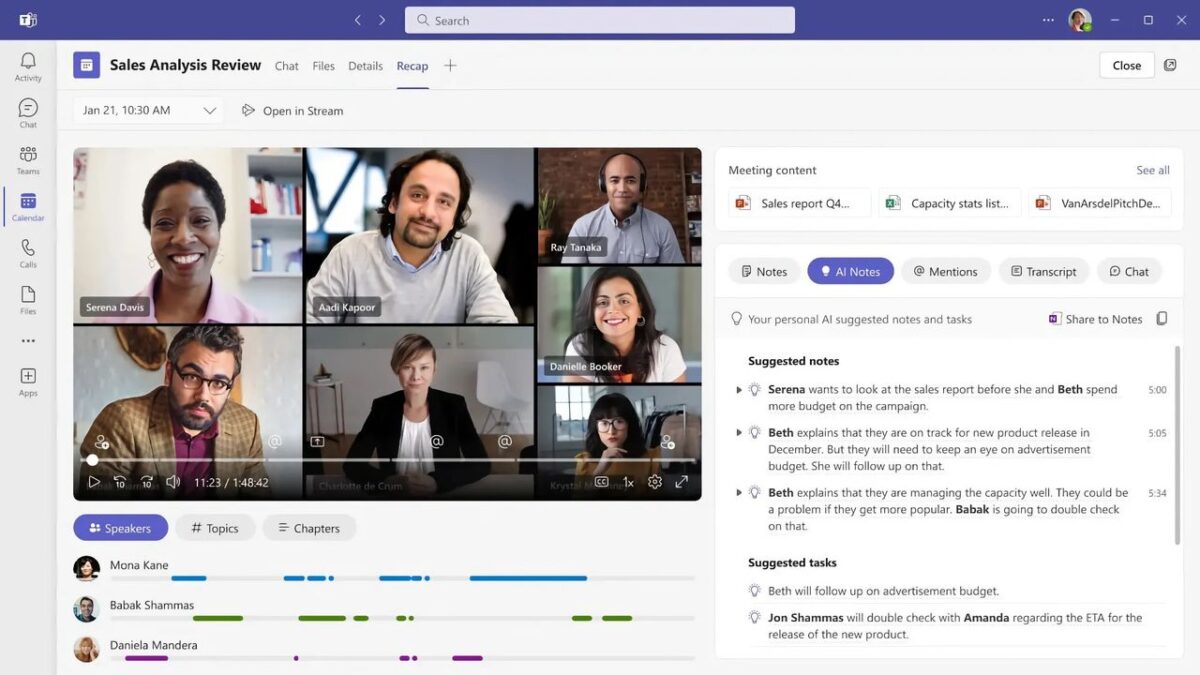 GPT 3.5 is used for the "intelligent recap" feature in Teams Premium which can provide users with summaries of meetings, notes, recommended tasks and more. Microsoft writes about the feature:
That's why Teams is infusing AI throughout the meeting experience, helping you be more productive in new ways. With intelligent recap in Teams premium, you'll get automatically generated meeting notes, recommended tasks, and personalized highlights to help you get the information most important to you, even if you miss the meeting.
Microsoft will also remove some features from the traditional version of Teams and run these exclusively for Teams Premium. Among these features are live-translated captions and some virtual meeting features.
Microsoft Teams Premium will cost $7 per user per month until June and then the price will increase to $10 per user per month. Below is an introduction video for the service.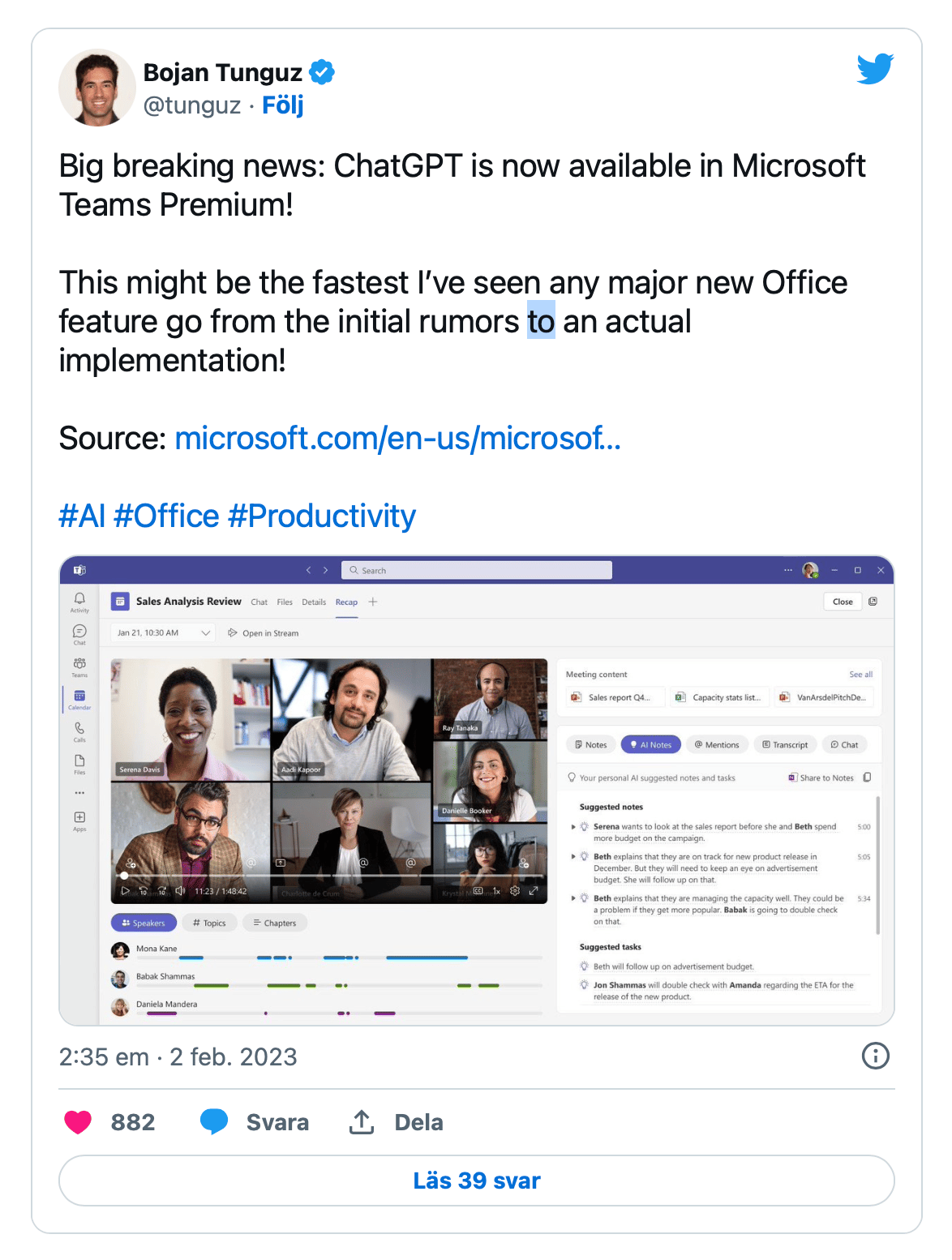 Learn more: Microsoft