Handheld gaming consoles are becoming more and more popular over time and it is no secret why. These handheld consoles are able to provide you with entertainment no matter where you are. Sure the PS5 and Xbox Series X may be amazing gaming consoles to own but they're just too hard to transport when you're going on a trip or even when you're just sitting on a train or bus. Handheld consoles really are the perfect solution for these problems because they're pretty powerful for their size and small and lightweight so you're able to stash them away into a backpack very easily and take it out whenever, with no difficulties.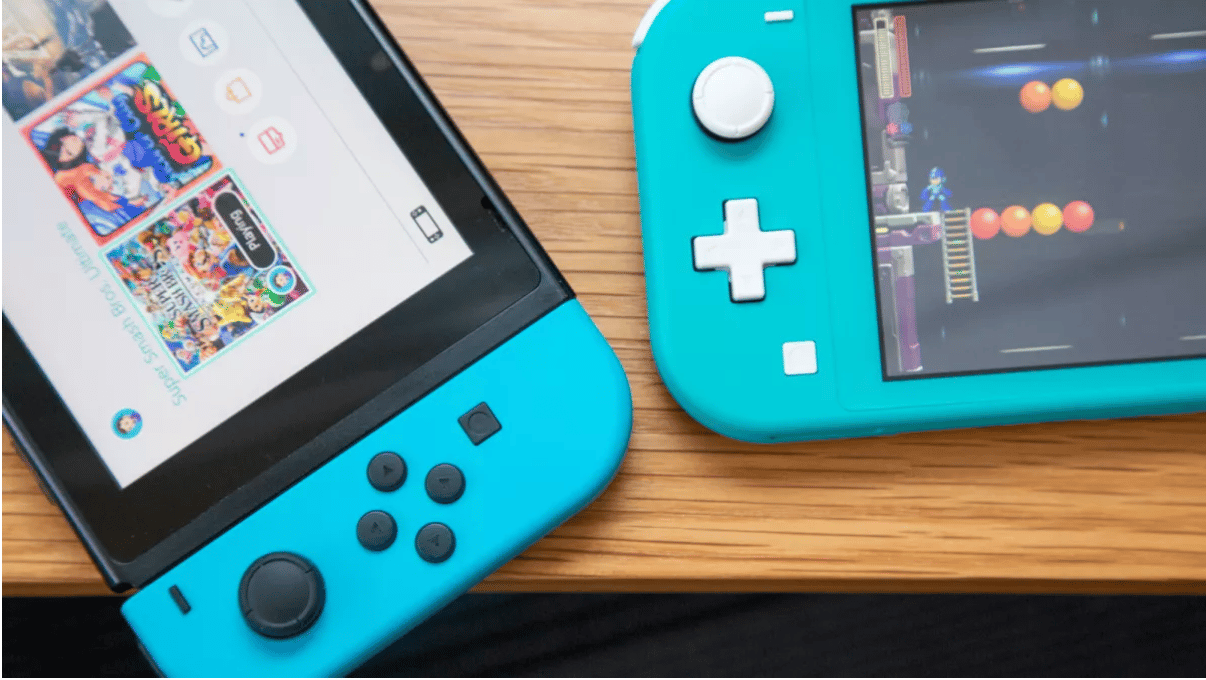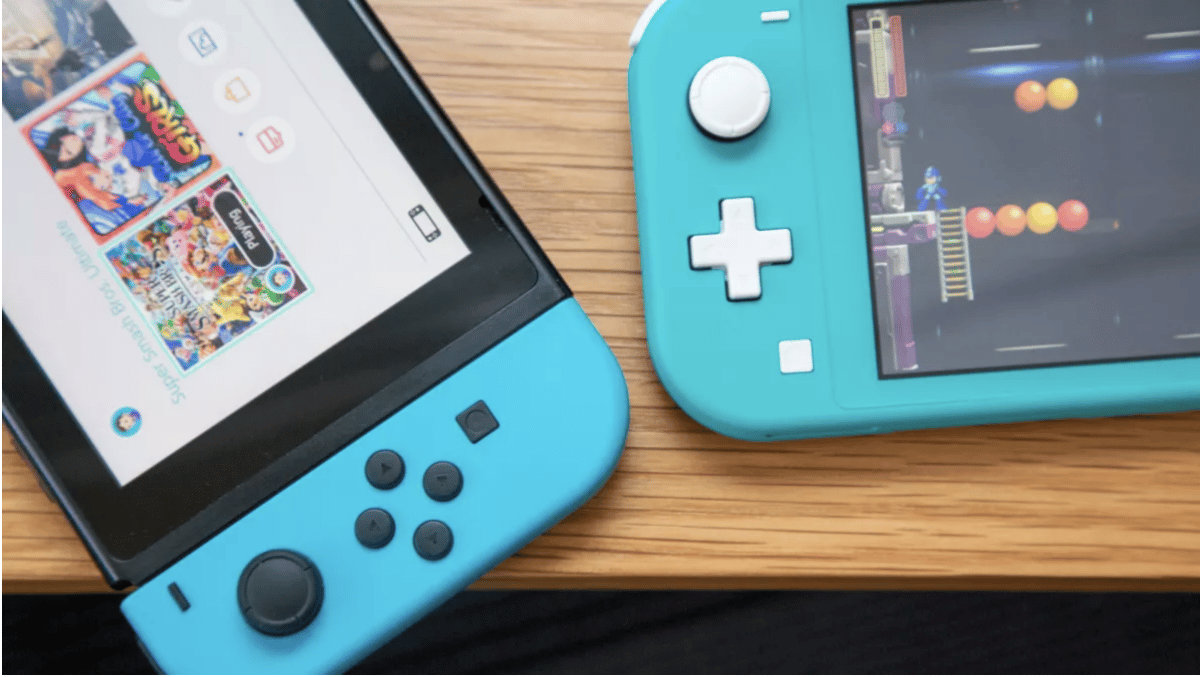 In the past there haven't been nearly as many options to choose from like there are now. Back then you only had limited specs to choose from like the Nintendo Game Boys or you could choose a console like the Sega Game Gear which used up a lot of power but now, with all the advancements made in technology, you aren't limited to these restrictions anymore.
Top 6 handheld consoles for you
If you need a gaming console that you can pass the time on quickly whilst you're commuting somewhere or just to have whilst you're away on a trip then a handheld console really is perfect for you, here are some of the best options that you should definitely check out and hopefully purchase. 
Nintendo Switch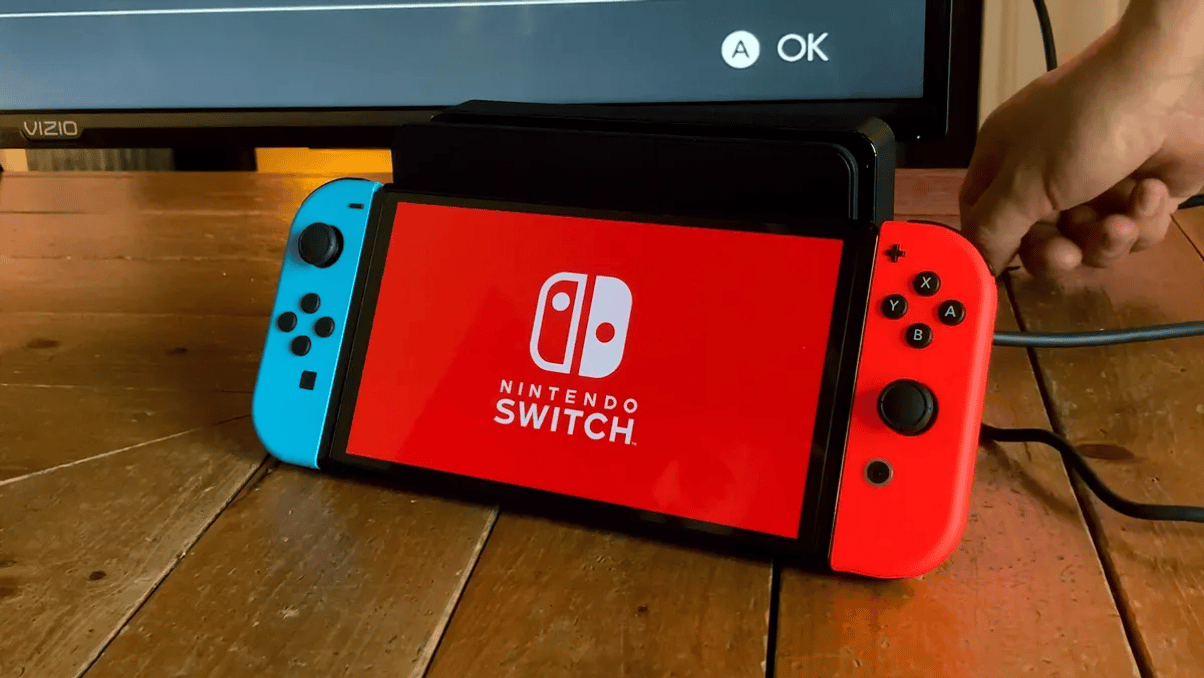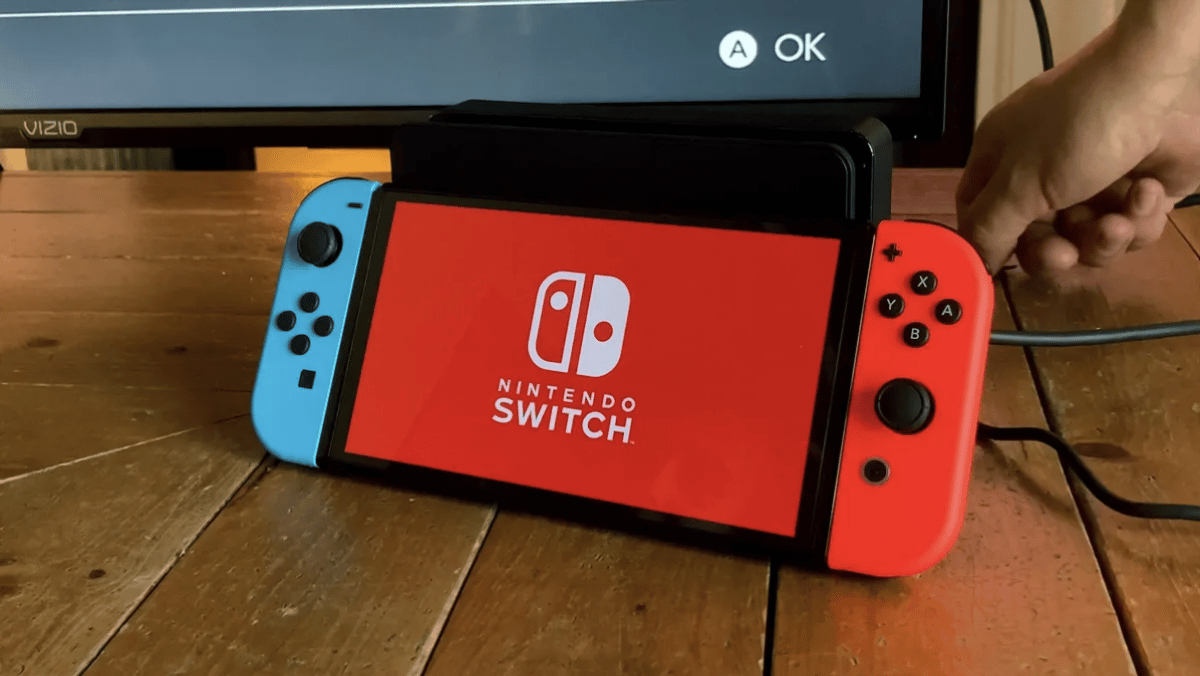 When someone says handheld console, most people will immediately think of the Nintendo Switch as they have been very dominant in this field over the last few years as they offer seamless gaming on the go plus it doesn't hurt to come from a huge gaming name like Nintendo. The Nintendo Switch offers a very innovative new way to play. With this console you're able to set it up at home like a regular console and plug your Switch into a dock and play on the TV whilst using a standard controller.
Then when you have to go somewhere you simply just have to plug it out of the dock and attach the Joy-Con controller back onto either side of the Switch and you're good to go. There is no difference when it comes to the gaming experience of these two different setups, all it'll change is the environment you're playing in and the size of the screen, what's more is that you won't even need to stop the current gaming session that you're in when you unplug your Switch from the dock, it'll just go straight to the Switch.
With the name as big as Nintendo you can probably already guess that they have a few insane Nintendo titles under their belt for you to play such as: The Legend of Zelda: Breath of the Wild, Super Mario Odyssey, Splatoon 2 and Animal Crossing New Horizons. You have to be careful because  although these games sound amazing, and are, it will take a lot more battery power in order to run the larger, more demanding games compared to other smaller ones but you can expect to get around 9 hours of battery life from this console. There is also a backup feature for your saves, so you can have a safe spot to store them in the cloud if anything were to happen, but it requires you to pay for a subscription to the Nintendo Switch Online service. 
Pros:
Hybrid design
Amazing games to choose from
Multiplayer
Cons:
Can have a short battery life when playing more demanding games
Tedious build
Nintendo Switch OLED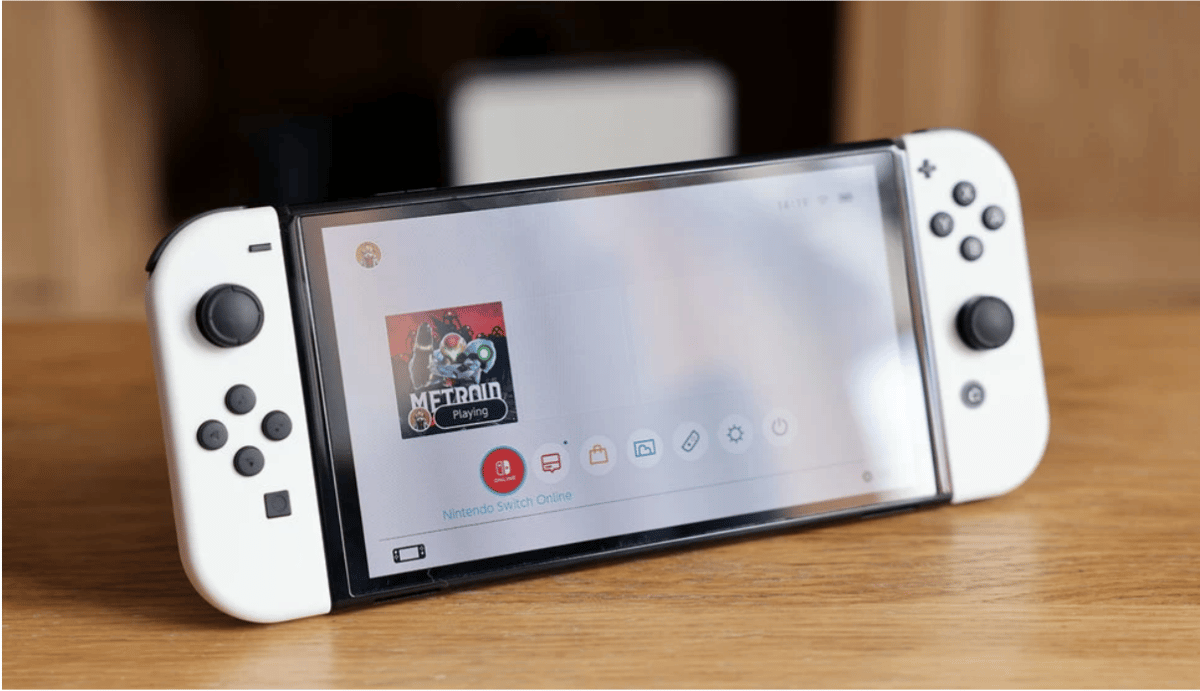 If you already possess the Nintendo Switch this may not be a wise upgrade for you as there aren't that many added features or higher specs to it that would justify you spending money on it. However, if you haven't bought the handheld Nintendo Switch then the OLED model is definitely the one to get. Some of the cool new features that this console features over the regular Nintendo Switch is that it has a seven-inch OLED display, a solid kickstand, way better speakers and a dock with a built-in Ethernet port in order to give you reliable uninterrupted internet connection. If you take away these upgrades then you'll notice that it is exactly the same as the regular Nintendo Switch so it will be up to you to decide whether or not these upgrades would be worth the extra dollars you'll spend.
Even though some people think that the Nintendo Switch OLED is just an upgraded model of the regular Nintendo Switch it still has some downsides to it. If you've played any of the other more premium handheld consoles then you'll notice that this one actually starts to feel a bit dated when you switch to it because it doesn't have SSD storage and doesn't support 4K. The Nintendo Switch OLED is only a year old and the Nintendo Switch franchise is only 5 so they still might have a few more upgrades to add to their line as time passes. If you are just looking to enjoy games like Mario, Metroid and Zelda then the Switch OLED will definitely be the best way to do so.
Pros:
OLED display
Good speaker
Built-in Ethernet port
Cons:
Not that many upgrades over the Switch
No SSD storage
Doesn't support 4K
Nintendo Switch Lite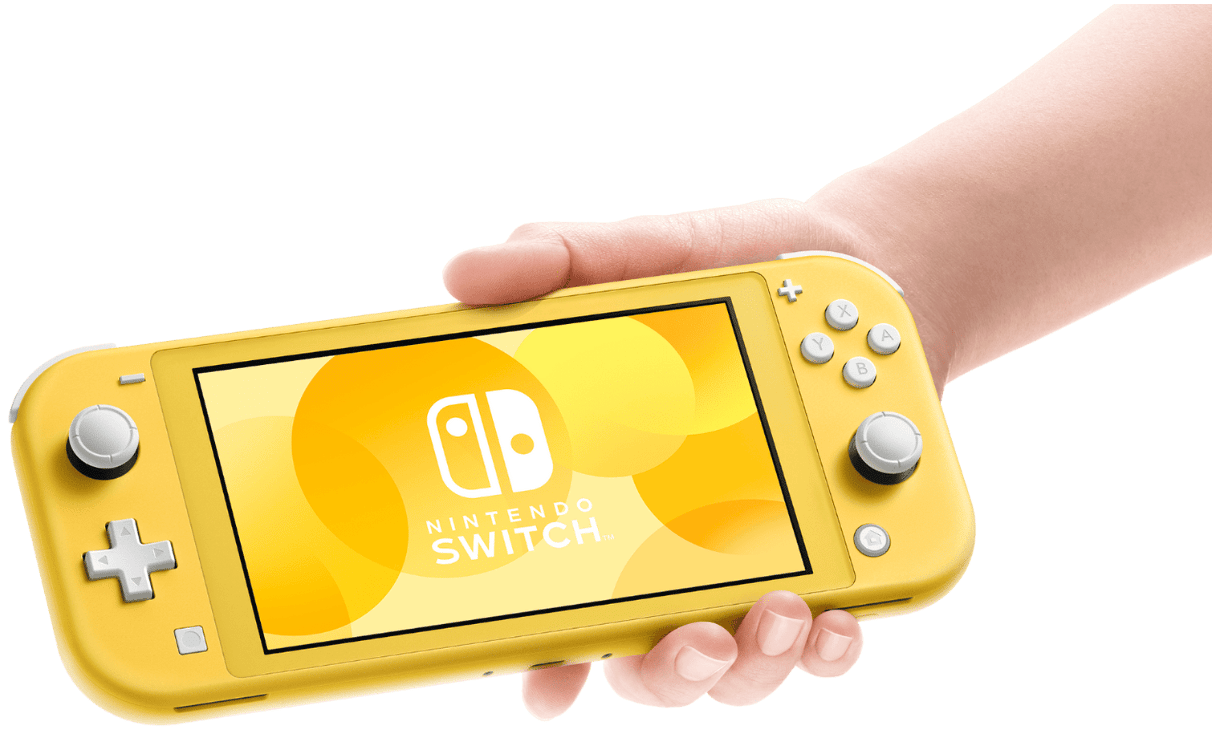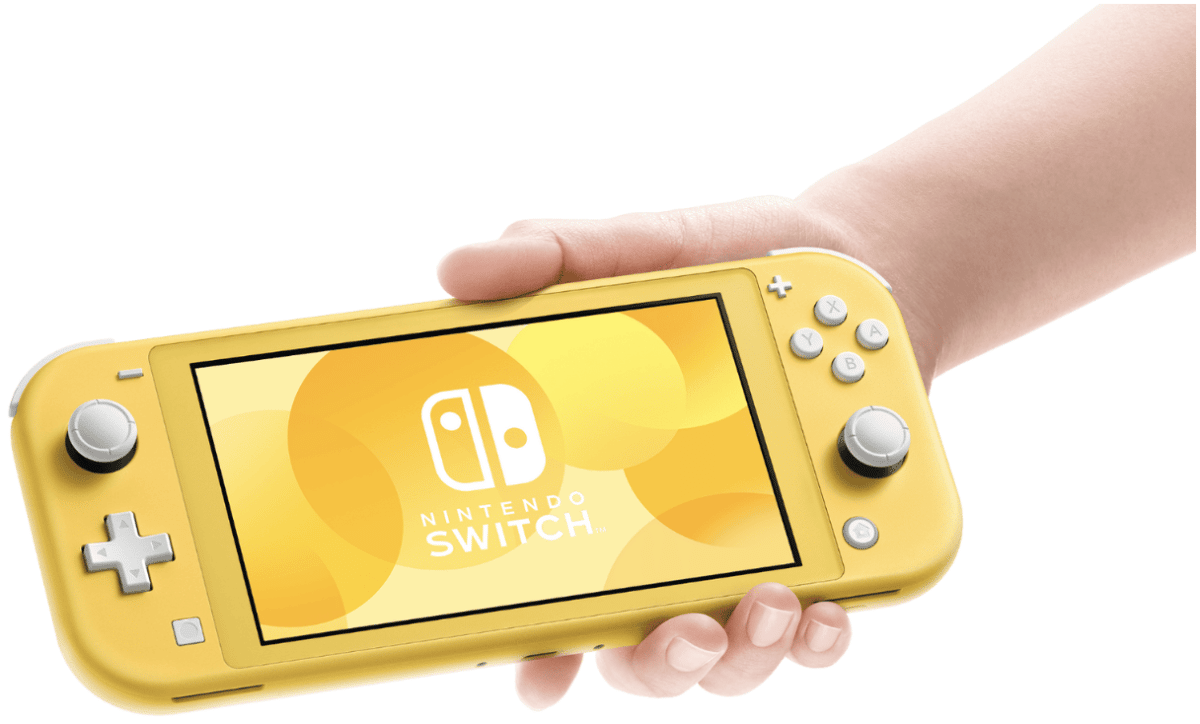 The Nintendo Switch Lite was essentially designed to be a smaller version of the regular Nintendo Switch and measures in at two thirds the size of the regular Switch. The Switch Lite has the same access to all of our favourite first person and third person games from Nintendo's library and you will still get to enjoy them on a big colourful screen. The amazing thing about the Nintendo Switch Lite is that you're able to play games like Zelda, Mario, Animal Crossing, Doom, Bayonetta and even Assassin's Creed all while still being able to easily put this console inside of your backpack or even a purse. 
As with all of the Nintendo Switches this one also has some disadvantages to it, like its smaller size. Although it may be a lot easier to store and take places the smaller size means that it'll also have a smaller battery which means less playtime overall which definitely isn't fun when you're in the middle of something interesting and your console dies. Another thing, probably the biggest disadvantage this Switch has, is that you aren't able to detach the Joy-Cons which means that those spontaneous times when you want to play multiplayer with mates will be a lot harder to facilitate. If you are thinking of just buying a Switch Lite to travel with and a regular Switch for in your home then you should think again because cross saving data between these two consoles is actually very hard so it would be best to choose one that suits you best and stick to it.
Pros:
Amazing small and lightweight design
Excellent variety of games
Very portable
Cons:
Not TV compatible
Battery life
Steam Deck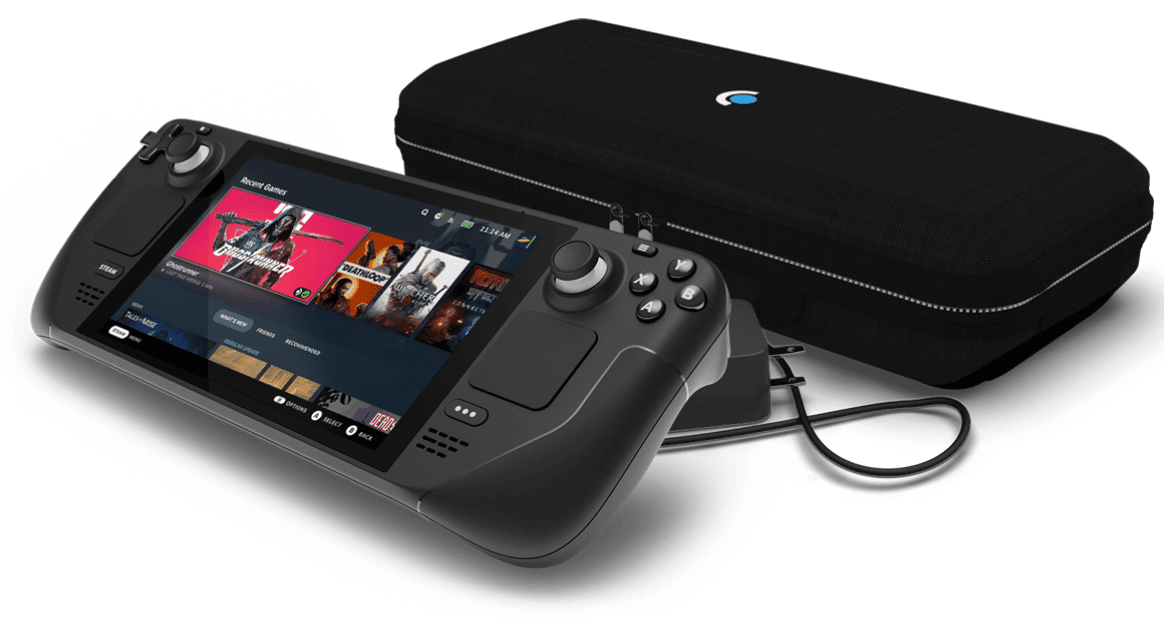 Although the Steam Deck may not be the first ever handheld PC that was available on the market it for sure was one of the ones that made this experience mainstream. As you could've guessed from the name, this product is brought to you from Valve and since it's a Valve product you'll be able to access almost all of the content that you can find in the Steam library natively. So what this means is that almost every PC game that you can buy on Steam you will be able to play on your Steam Deck. The nice thing about the Steam Deck is that it is made by Steam so you know you will get some of the ebay quality games because Steam is very well known to be one of the best game download platforms on the Web and Valve has done an amazing job optimising the games for devices that aren't even Windows platforms.
The Steam has yet to be 100% perfected because at the moment it is really lacking in the battery department and there are some Steam games that just don't seem to be working so well on the Steam Deck but these are all things that can still be improved over time. The system that the Steam Deck runs out of is constantly getting updates in order to make sure that new games are getting optimised and to fix smaller bugs here and there, which is definitely appreciated. The Steam Deck is really the real deal when it comes to handheld consoles as it provides you with a comfortable design, vibrant screen and amazing performance.
Pros:
Solid and light
Comfortable to use
Big 7-inch screen
Great performance
Cons:
Big buttons and bezels
Not every Steam game is supported
Apple iPad Air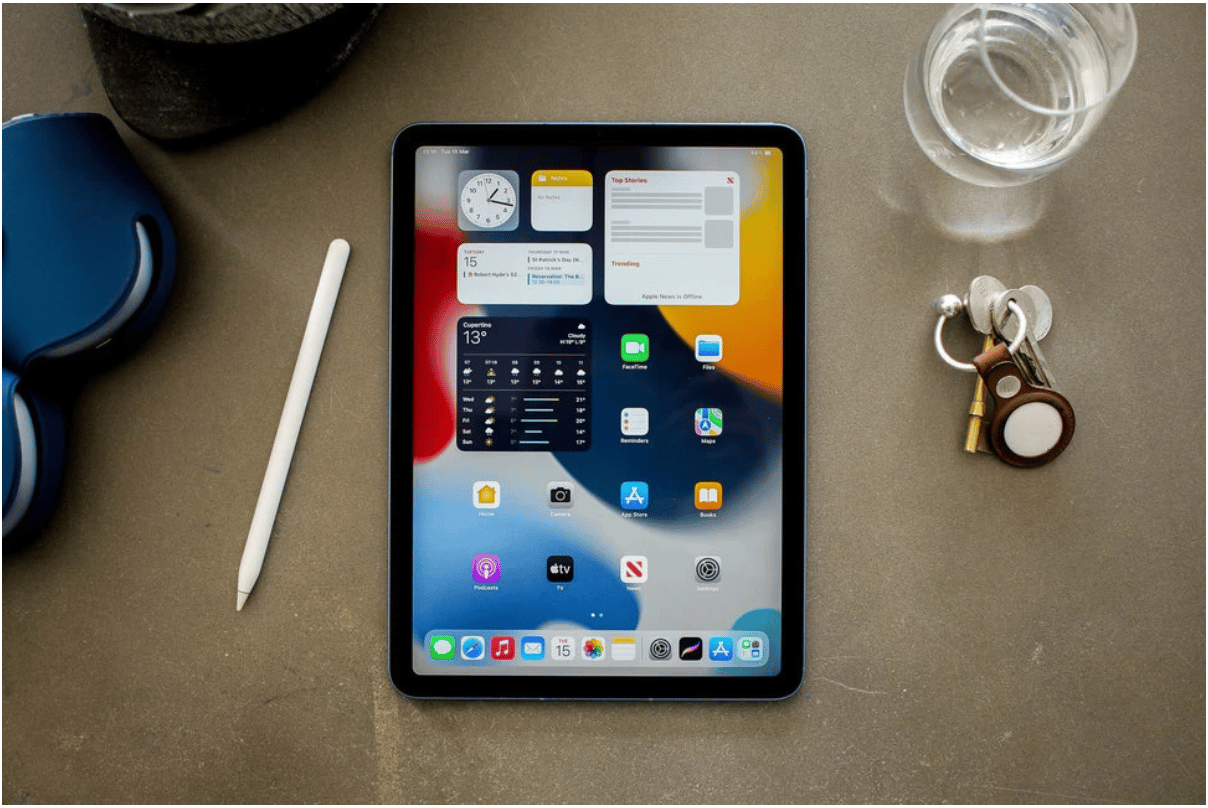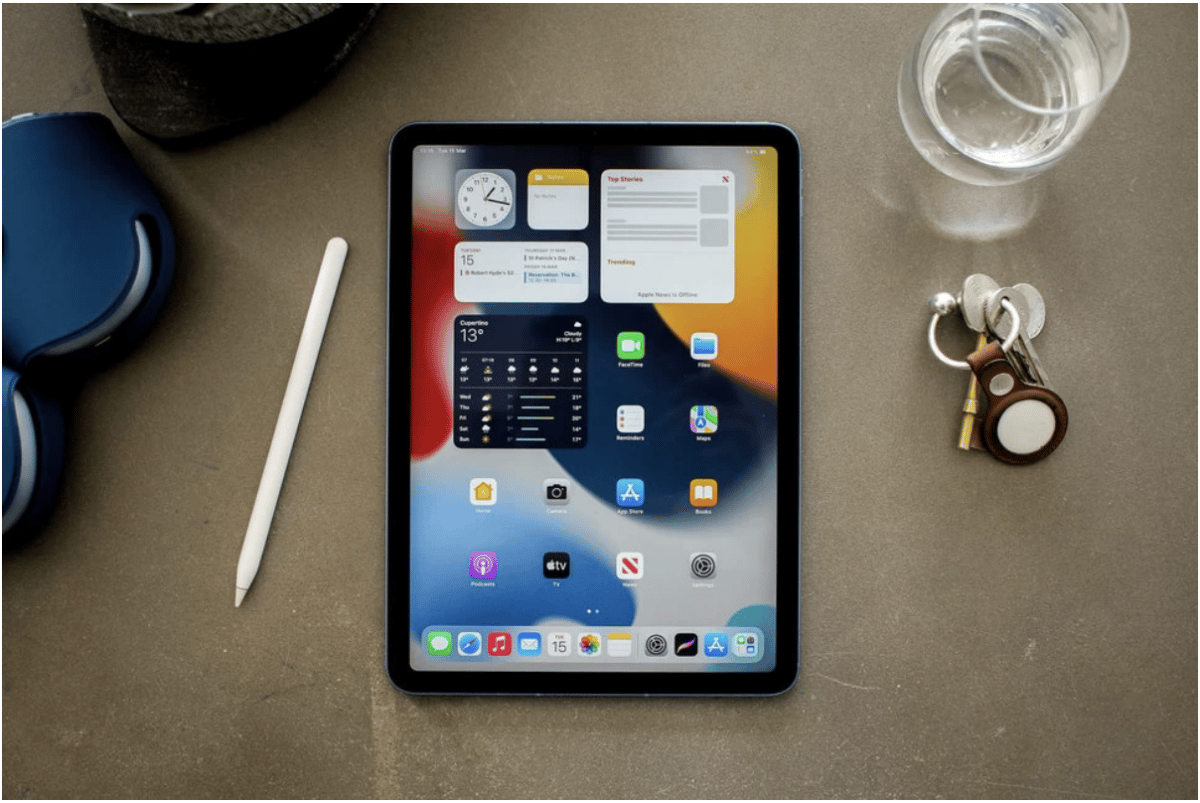 You're probably thinking why is there a tablet on this list but this is one of the best tablets on the market, with it being so powerful it is capable of being amongst the top handheld gaming consoles out there as well. The Apple iPad Air also has a similar advantage in regards to its games, like the Nintendo and Steam consoles, Apple too have their own collection of epic games and the Apple games are very easily found on the Apple App Store. Some of the games on Apple are on the Android app store as well but they tend to only receive the same game months later. Other than the obvious games that have been extremely popular for years, like Fortnite, Hearthstone and Minecraft, you can also play popular indie games like Monument Valley, Florence and Threes. 
The largest thing that the Apple iOS product has above all the other Android tablets out there is the Apple Arcade. Yes you will need to pay $5 a month for this feature but it is definitely worth it if you call yourself a gamer because this subscription will give you access to over 100 games. Some of the games on the Apple Arcade are only available on Apple and some you can get on Switch or PC, but you won't be able to get them on an Android device. Some of the best games on the Apple Arcade include: Sayonara Wild Hearts, What the Golf, Dear Reader and Lifelike.
Pros:
Great value for Apple Arcade
Good overall tablet (not just gaming)
Great battery life
Cons:
Very pricey
Can crack and scratch easily
Asus ROG Phone 5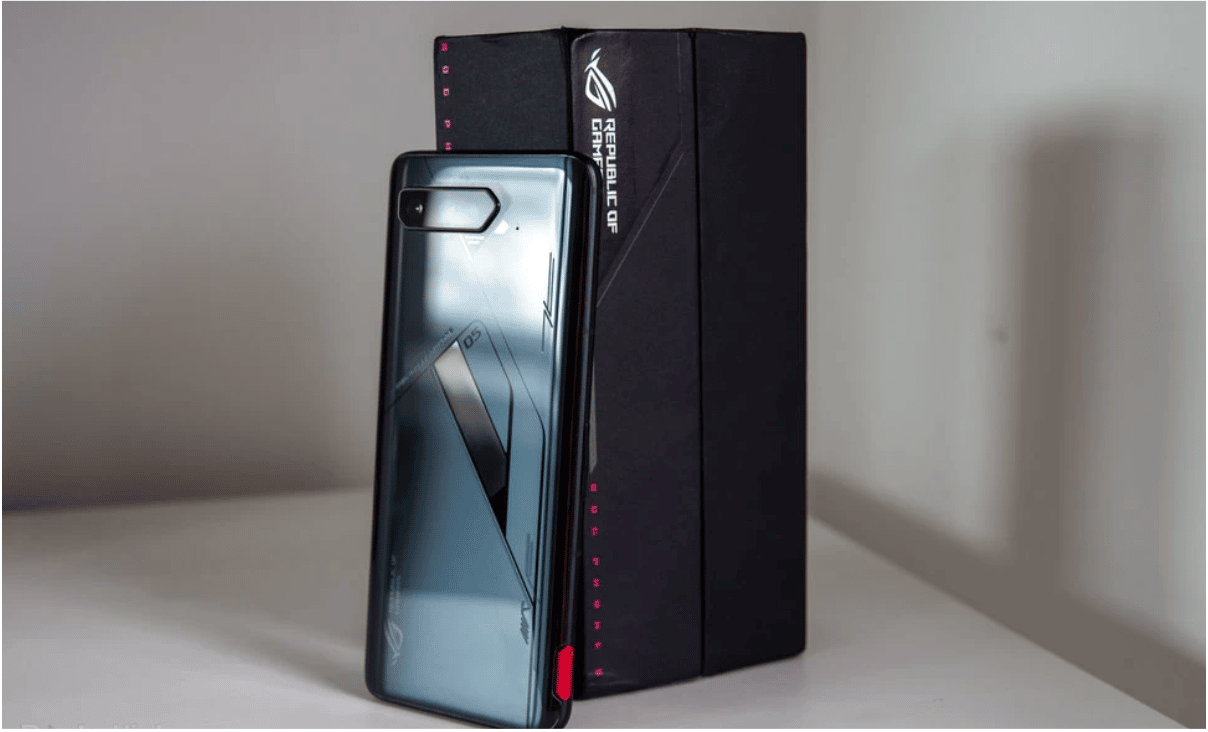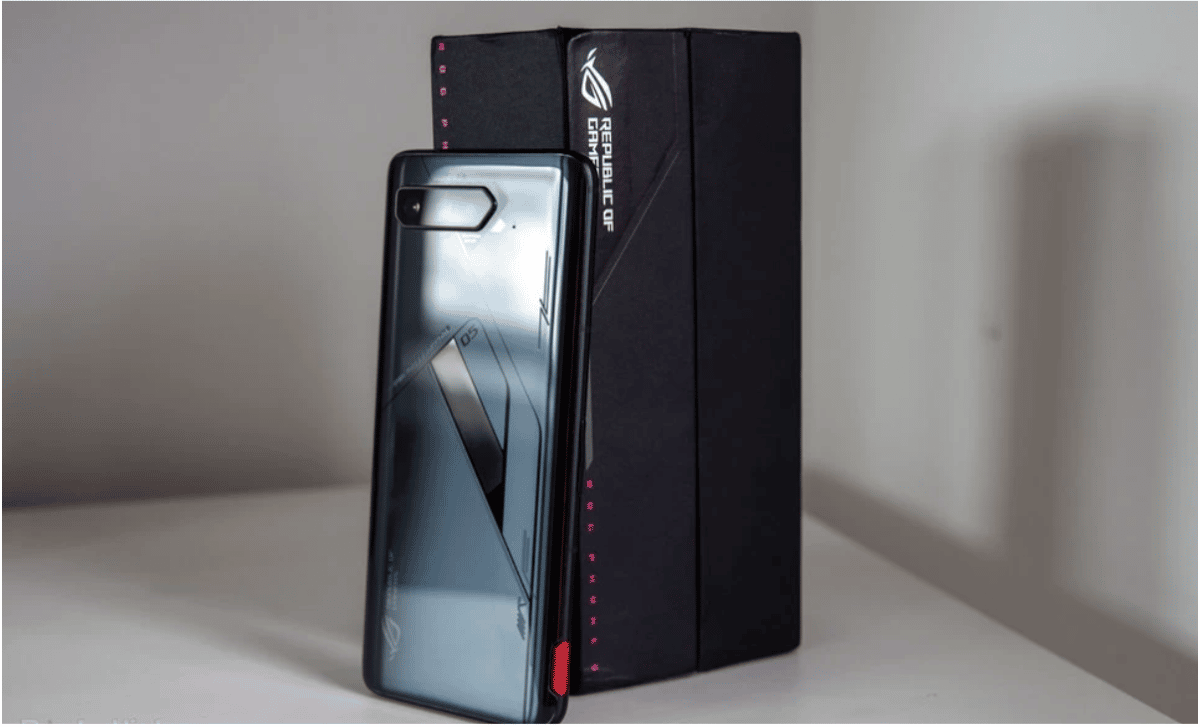 If you are looking for the best handheld gaming console then it will probably be the one that you are able to carry on your person, which is why you should probably consider buying a gaming dedicated phone, such as the Asus ROG Phone 5. This smartphone is extremely powerful and able to run any game that exists on Android, the fact that it is so powerful does have some disadvantages because in order to get it so powerful they have had to sacrifice the small size you'd normally get with a regular smartphone. Whether you'd prefer a more chill, less demanding game like crossy road or a heavier game like Castlevania: Symphony of the Night the Asus ROG Phone 5 has got you covered. 
With a few recent steps forward with technology, Android smartphones have now received access to a mixture of cloud gaming services like Google Stadia, Nvidia GeForce Now and even Xbox Cloud Gaming. The ROG Phone 5 has quite a large screen and a very impressive refresh rate so you will be able to enjoy some of your favourite console and PC games from a device you can store in your pocket, with a strong enough Wi-Fi connection that is.
Pros:
Amazing performance
AMOLED display
144Hz refresh rate
Cons:
Bad night mode
Bulky and heavy
Final thoughts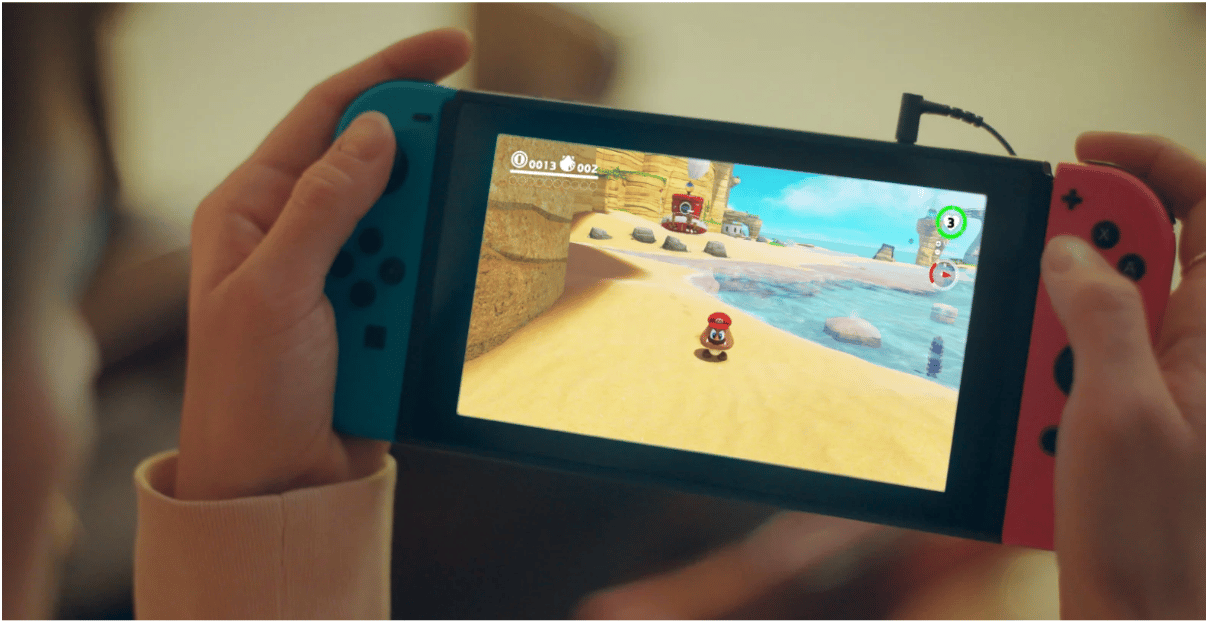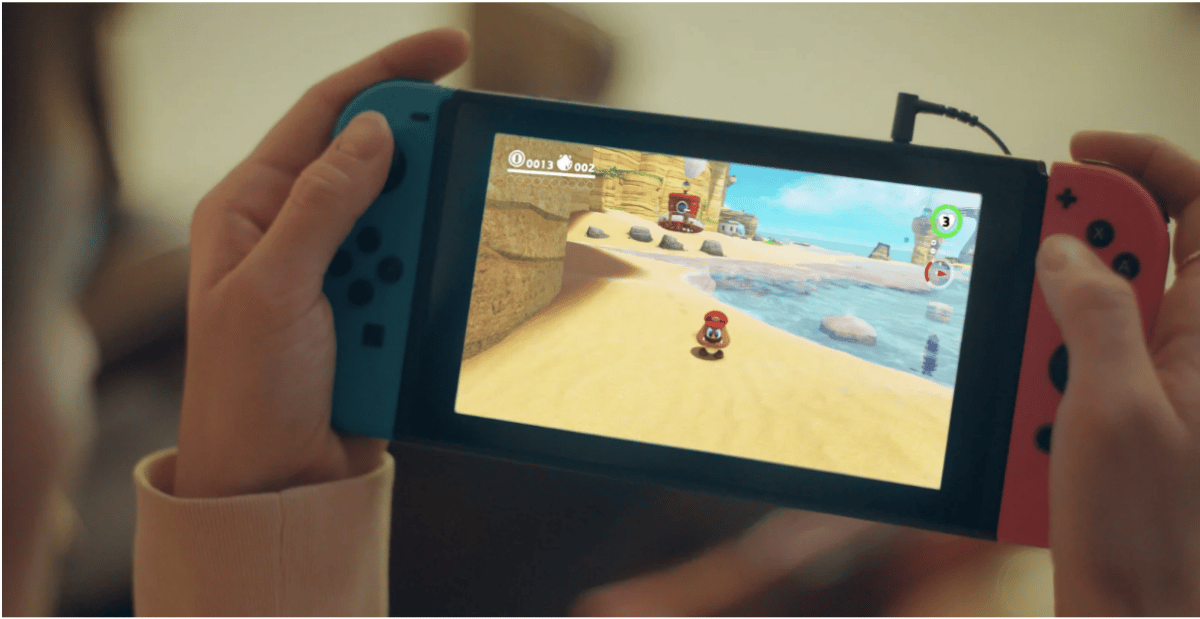 So there you have it, the top 6 handheld gaming devices. They are extremely hard to compare with each other since they are so different and range from actual specific gaming consoles to mobile phones as well as tablets. For example, if you are someone that wants to be able to whip out your device and play games anywhere then the Asus ROG Phone 5 may be the best option for you, whereas if you want to split the gaming time that you have out and about with your gaming time you have at home equally then the Nintendo Switch may be the best option for you as you can get the full gaming experience when it is connected to your TV screen. So depending on what you want to use the device for will determine which one is the best option for you personally.
Price will also be a very big determining factor in your decision because devices like the iPad Air and the ROG phone are a lot more pricey than the other gaming devices on this list but they're instead much more versatile compared to a purely gaming dedicated device. If you were looking for a device to provide you with an exclusively gaming experience then it may be more wise to go for the cheaper Nintendo Switch options or the Steam Deck.