Lego has unveiled the upcoming set "Venator-Class Republic Attack Cruiser," which is part of their "Star Wars Ultimate Collector Series." The set is being released in celebration of the 20th anniversary of the animated Clone Wars series.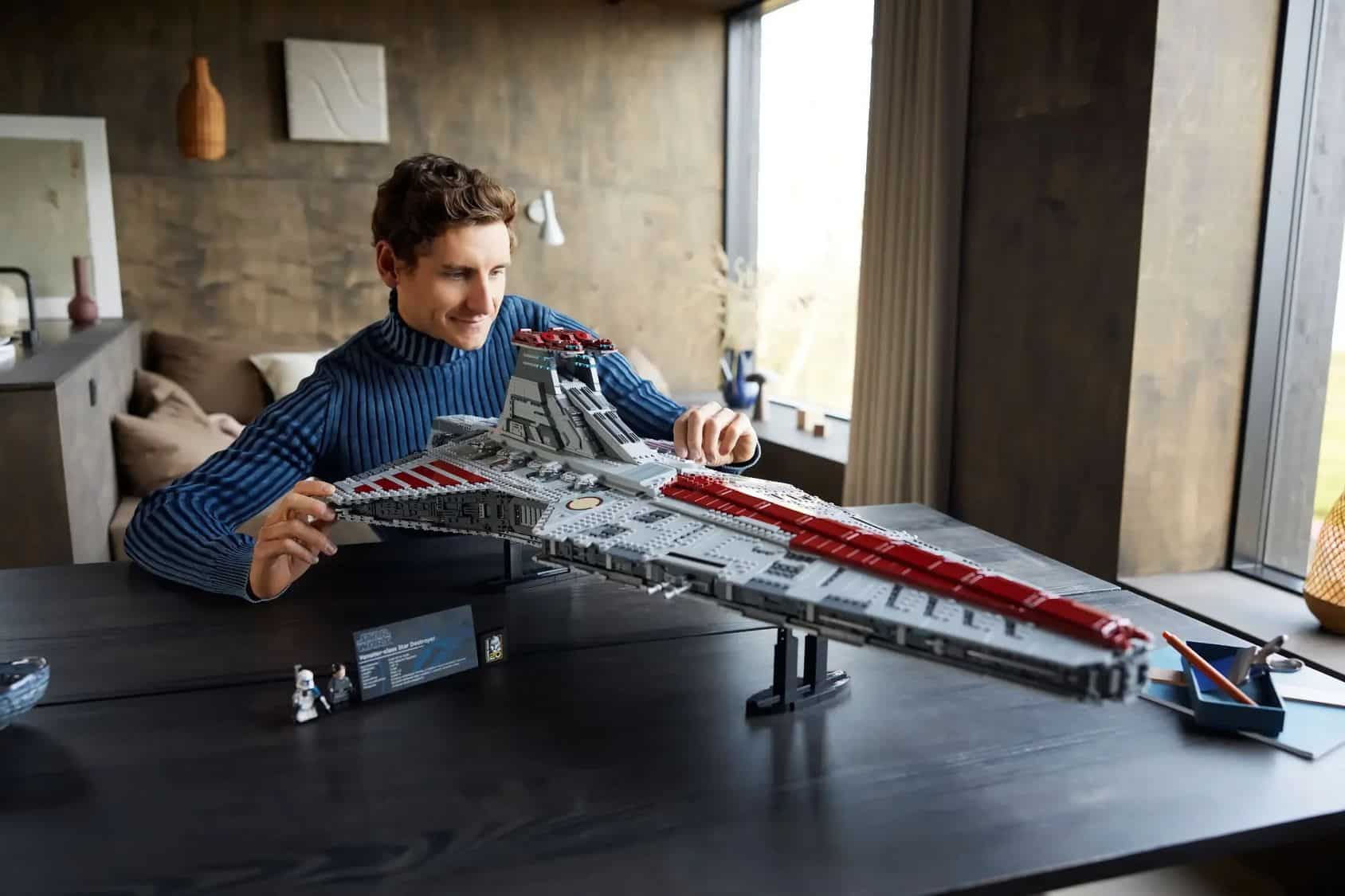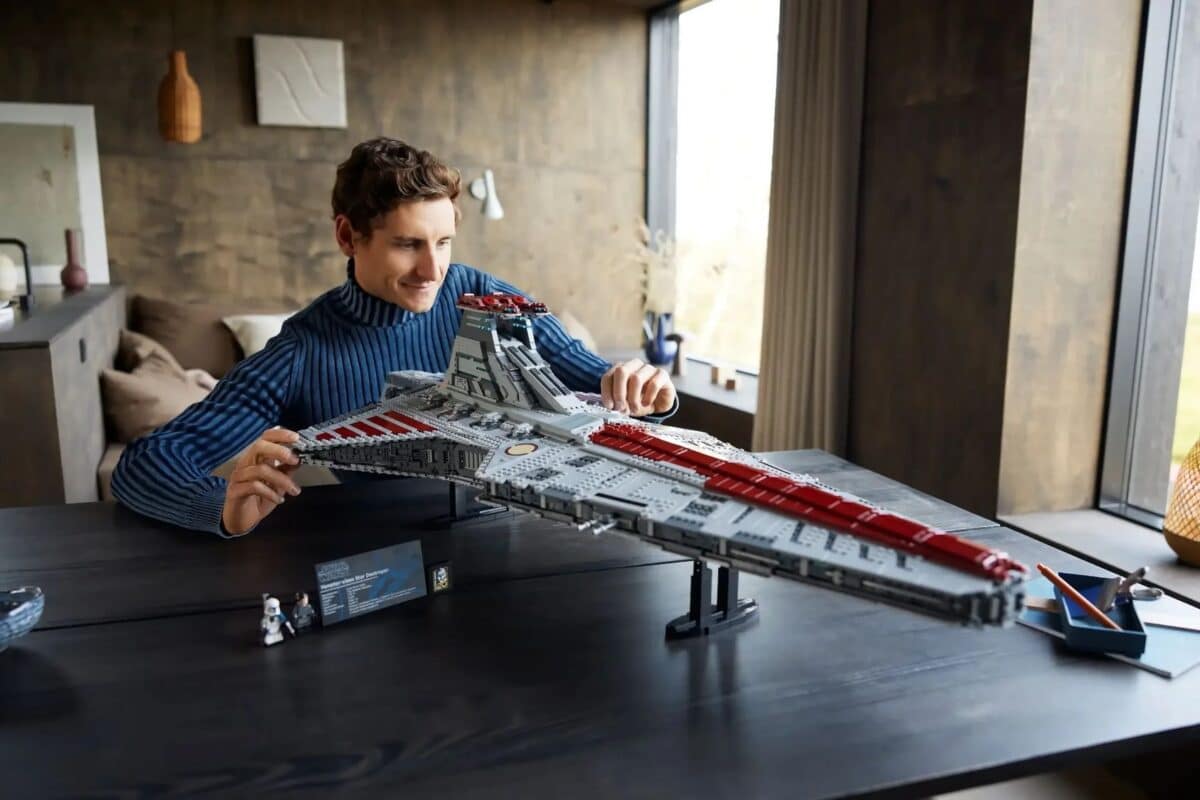 This massive set consists of 5,374 Lego pieces and, when completed, measures 32 cm in height, 109 cm in length, and 54 cm in width. The package also includes two minifigures representing Captain Rex and Admiral Yularen.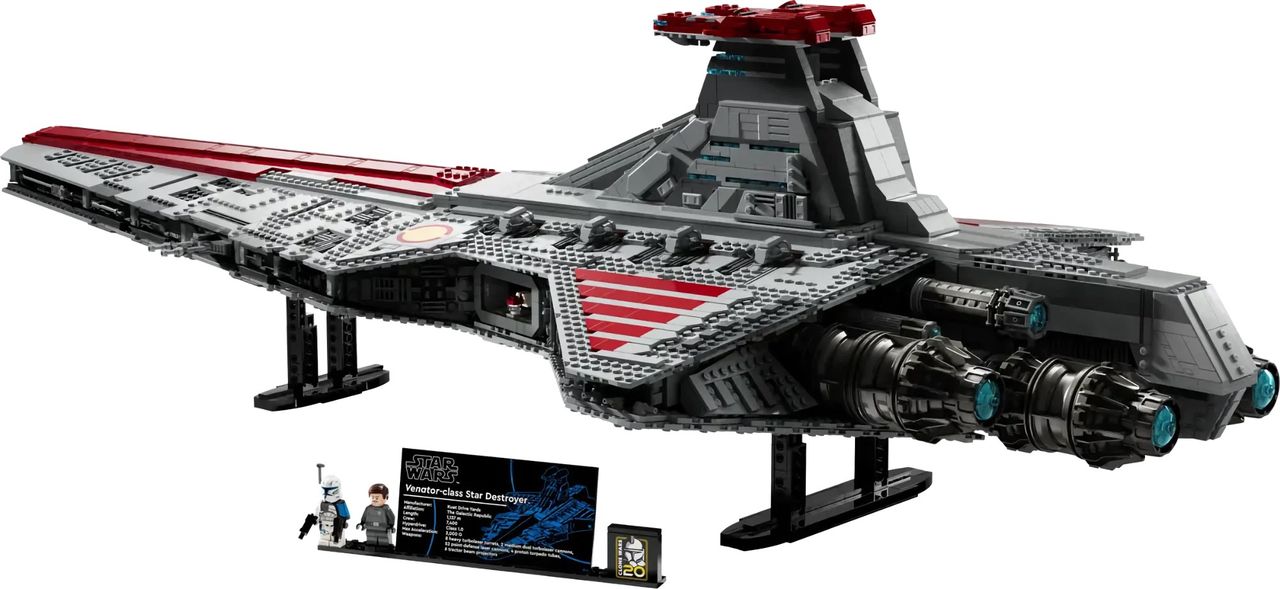 The Venator-Class Republic Attack Cruiser set will be available on October 4th and will cost $650.