The DJI Mini 3 Pro (aka DJI Mavic 3 Pro) has taken the drone industry by storm with impressive features. As a successor to the popular DJI Mini 2, it's greatness in a small package, staging a favorite among enthusiasts and professionals.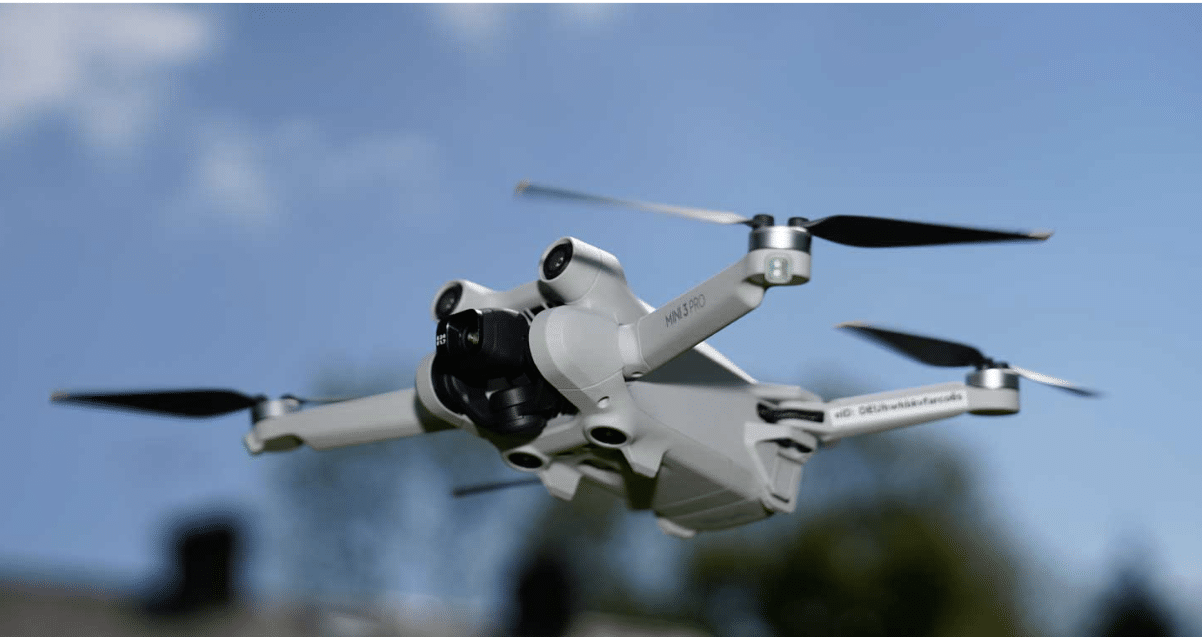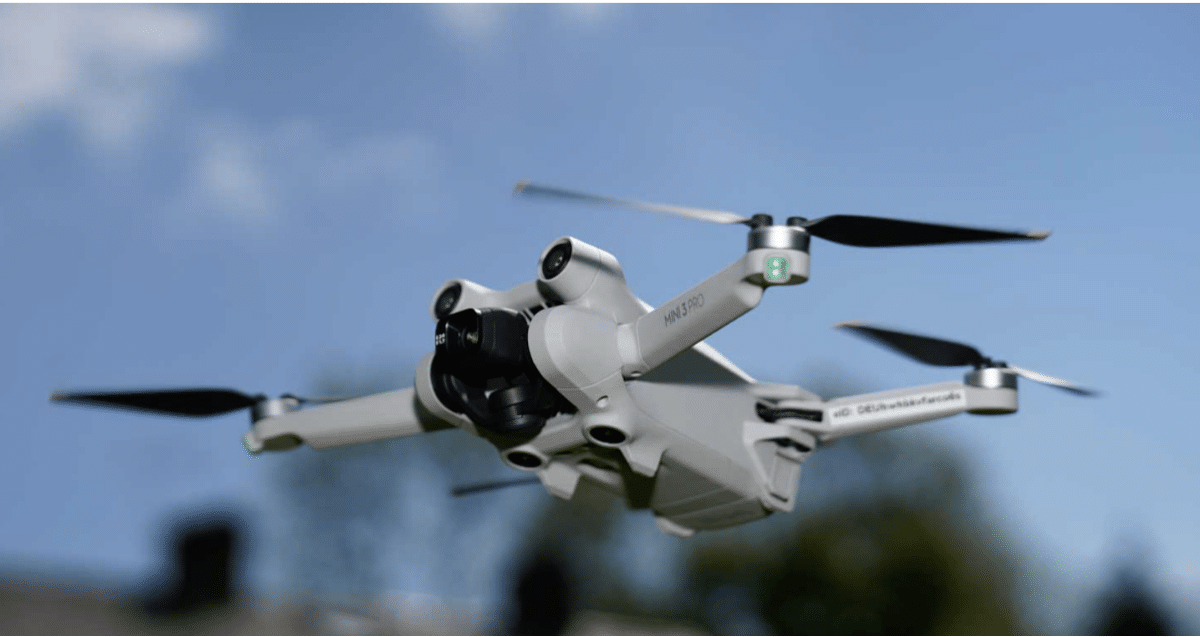 The DJI Mini 3 Pro is lightweight and boasts an improved 4K video resolution. Its compact size and impressive imaging versatility make it a competent drone that can capture stunning aerial footage from various angles.
Its excellent flight capability allows for easy navigation and stable flights, even in windy conditions. The drone's exceptional aerial maneuverability and other exciting improvements testify that great things can come in small packaging.
This article will provide an in-depth review of the Mini 3 Pro DJI drone, covering its features, design, performance, battery life, camera quality, software, accessories, and more. Continue reading.
Pros
Compact drone to deliver high-quality aerial footage
Portable
Easy to use and control through smartphone app
Long flight time
Cons
Expensive
No zoom lens
Not very robust
Camera and Imaging Versatility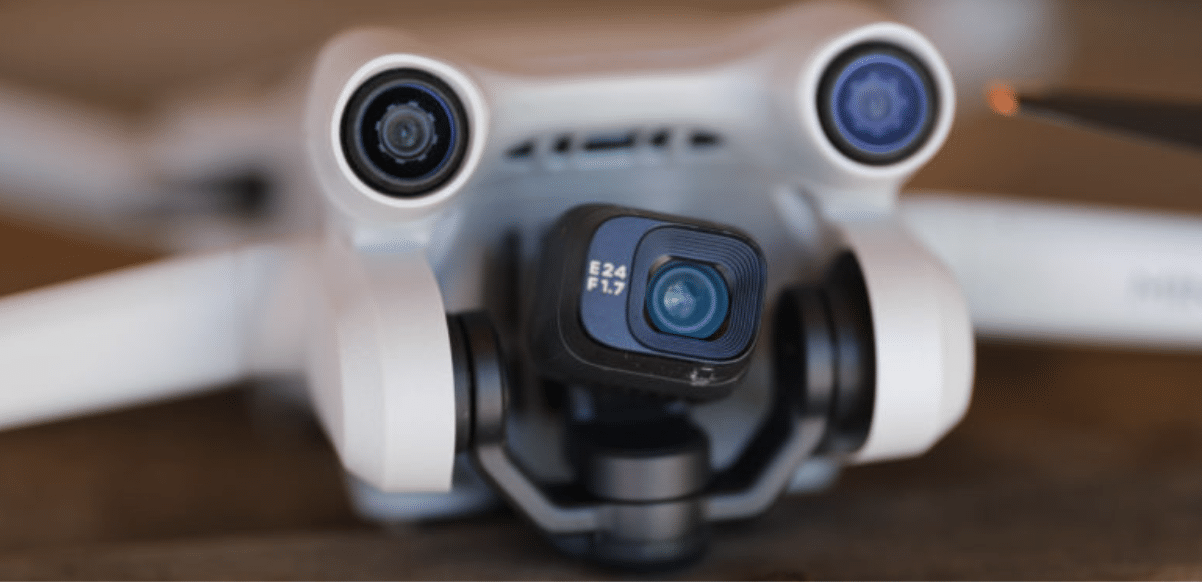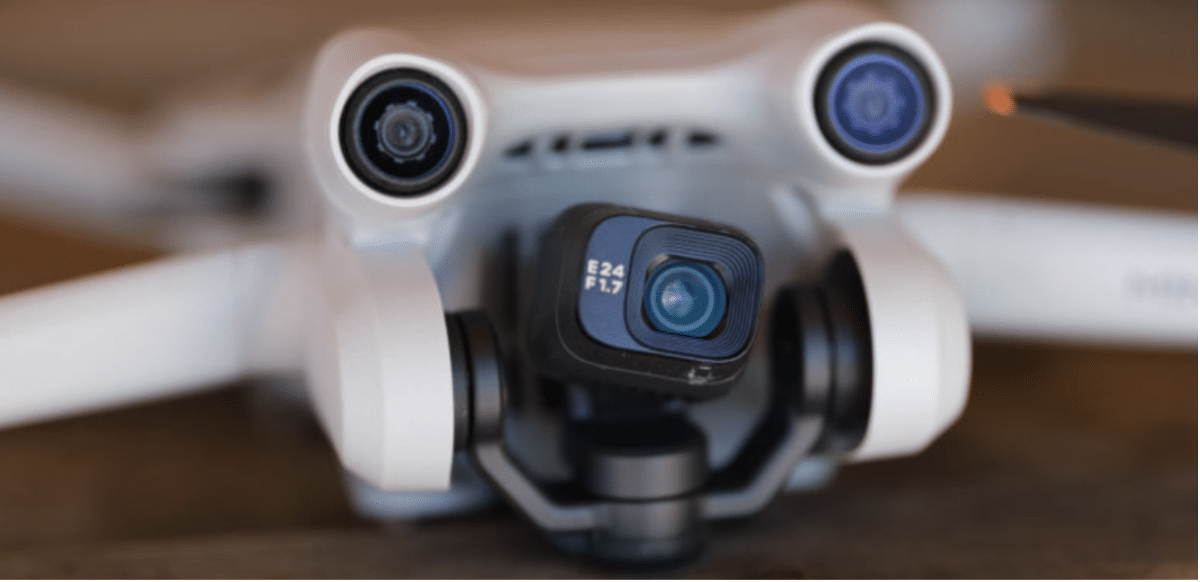 DJI Mini 3 Pro's improved camera and imaging versatility are one of the main features that set it apart from its predecessors. The Mini 3 Pro has a 4K camera capable of capturing high-quality footage at up to 60 frames per second. This is a significant improvement over the Mini 2, which was limited to 4K/30fps.
The Mini 3 Pro also has a 1/1.3-inch sensor, larger than the Mini 2's 1/2.3-inch sensor. This sensor size allows for better low-light performance and increased dynamic range.
So if you are wondering, "Can I fly DJI Mini 3 Pro at night?" The answer is yes. Additionally, the Mini 3 Pro's camera has a mechanical shutter, which helps to reduce motion blur and rolling shutter effects.
The Mini 3 Pro also offers a range of intelligent shooting modes, including QuickShots, which allows you to capture professional-quality footage with just a tap. The drone will automatically fly in a pre-determined pattern while capturing footage, making it easy for beginners to capture impressive shots.
Design and Build Quality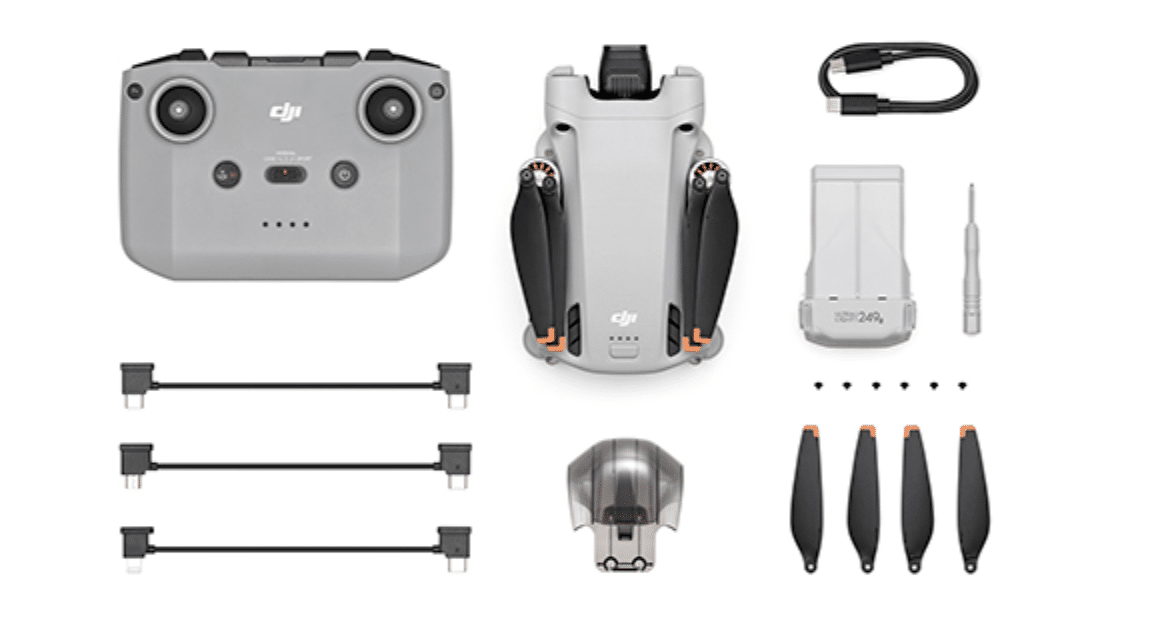 The DJI Mini 3 Pro drone features a sleek and compact design with a foldable body that makes it easy to transport and store. When folded, the drone measures 145mm x 90mm x 562mm and weighs less than 249g, making it one of the drone market's lightest and most portable drones.
The Mini 3 Pro's body is made of high-strength composite material, which makes it durable and capable of withstanding minor impacts. The drone's propeller arms are also reinforced and larger than the propellers of the Mini 2. This redesign provides added stability during flights and increases flight times.
The Mini 3 Pro has a stylish matte gray finish with orange accents on the propellers and battery. The drone's controller also has a new design that gives it a more ergonomic grip and improved connectivity. It connects to the drone via OcuSync 3.0, which provides a stable and reliable connection up to 10km away.
Battery Life and Charging Time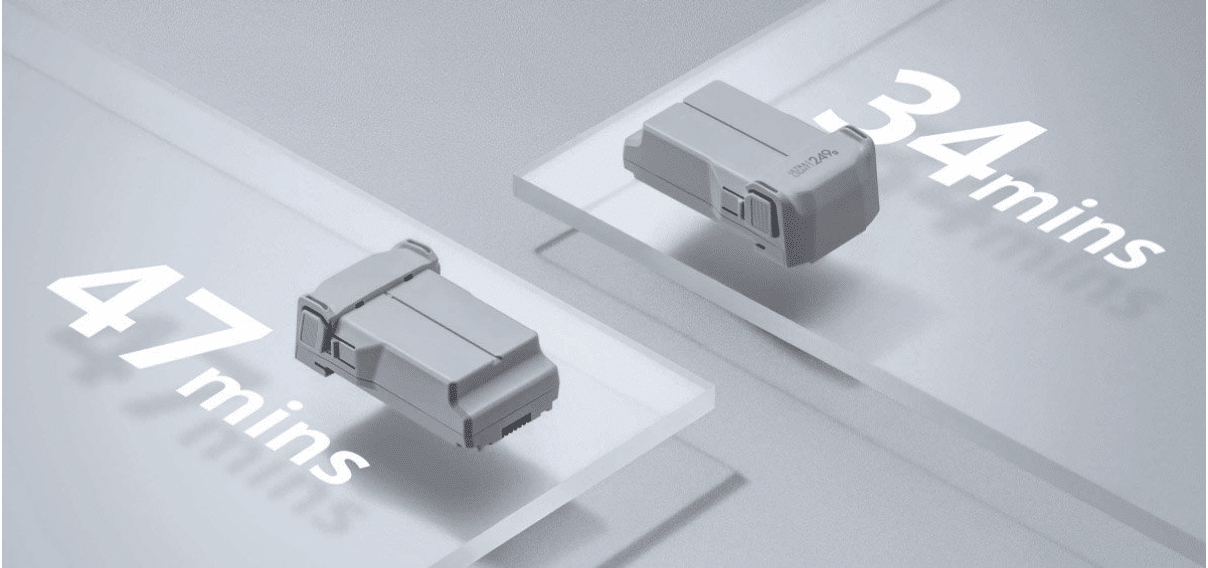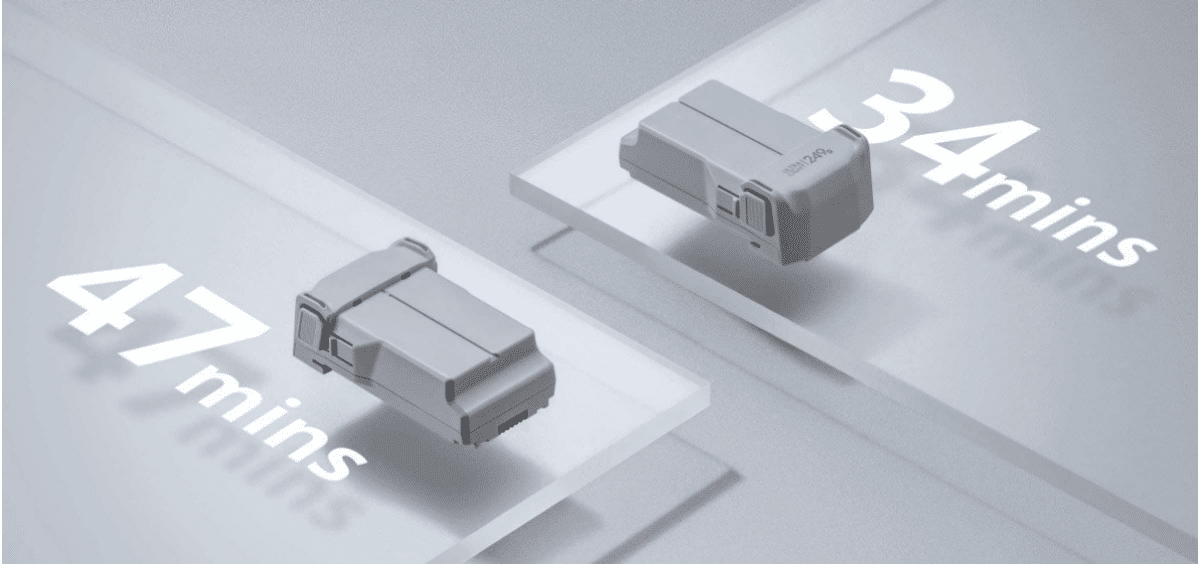 The DJI Mini Pro comes with an 18.1Wh 2453mAh Intelligent Flight Battery, which provides a maximum flight time of up to 34 minutes, depending on wind speed and temperature conditions.
You can also get the 28.4 Wh 3850mAh Intelligent Flight Battery Plus which provides up to 47 minutes max flight time. This is a significant improvement over its predecessor, the DJI Mini 2, which had a maximum flight time of 31 minutes.
The battery is easy to replace, and the Charging Hub allows you to swap out depleted batteries for fresh ones without waiting for the battery to recharge. The drone also has a USB Type-C port for charging, allowing faster charging times than previous models.
The battery takes about 64 minutes to reach a full charge when mounted to the drone and 56 minutes with the Charging Hub. However, it is essential to note that charging times may vary depending on the power source and charging conditions.
Control and Navigation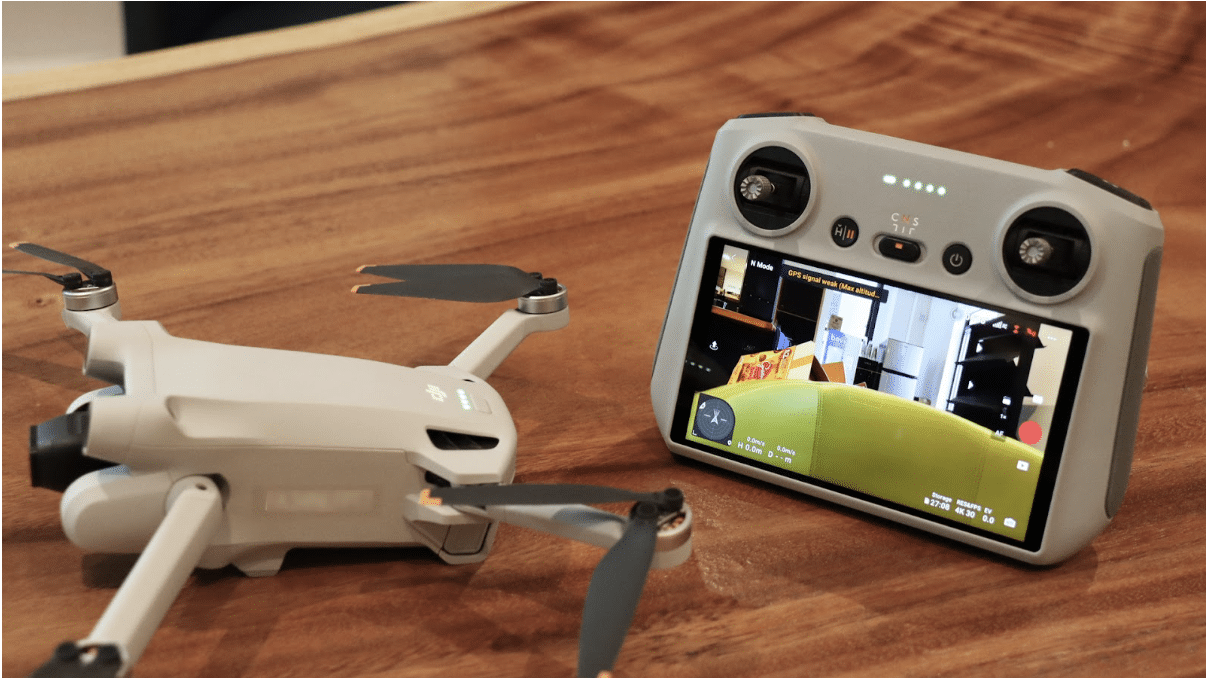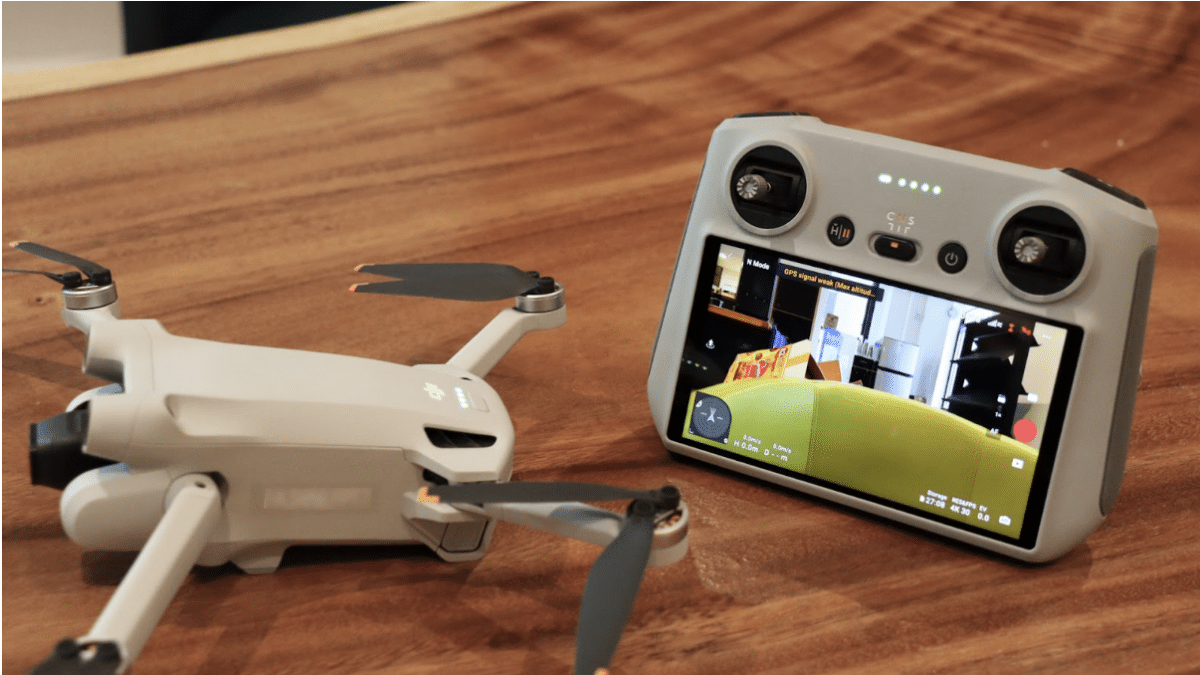 The DJI Mini 3 Pro's flight performance is camera and image versatility are stellar, but the drone's intuitive control and navigation features truly set it apart. The drone uses the DJI RC-N1 Remote Controller that can last up to 6 hours.
The drone also features DJI's latest technology, such as OcuSync 3.0 and ADS-B, which improve signal stability and allow for obstacle detection and avoidance. These features make it easier and safer to fly the drone, even in crowded areas or areas with potential hazards.
According to James Abbott of TechRadar, the Mini 3 Pro is currently the best compact drone available for purchase, thanks to its larger sensor, built-in obstacle avoidance, and intelligent flight modes.
This Mini 3 Pro from DJI is faster and can fly further than its predecessors. The drone has a maximum transmission distance of up to 12 km, allowing you to explore farther and capture more stunning footage. It also has a maximum flight speed of 16m/s.
Additionally, the drone comes with various intelligent flight modes, such as QuickShot and ActiveTrack, which make capturing cinematic footage a breeze. These modes allow you to create professional-level videos without requiring advanced piloting skills. Hence, the drone suits beginners who want to create expert-level videos.
Software and App Integration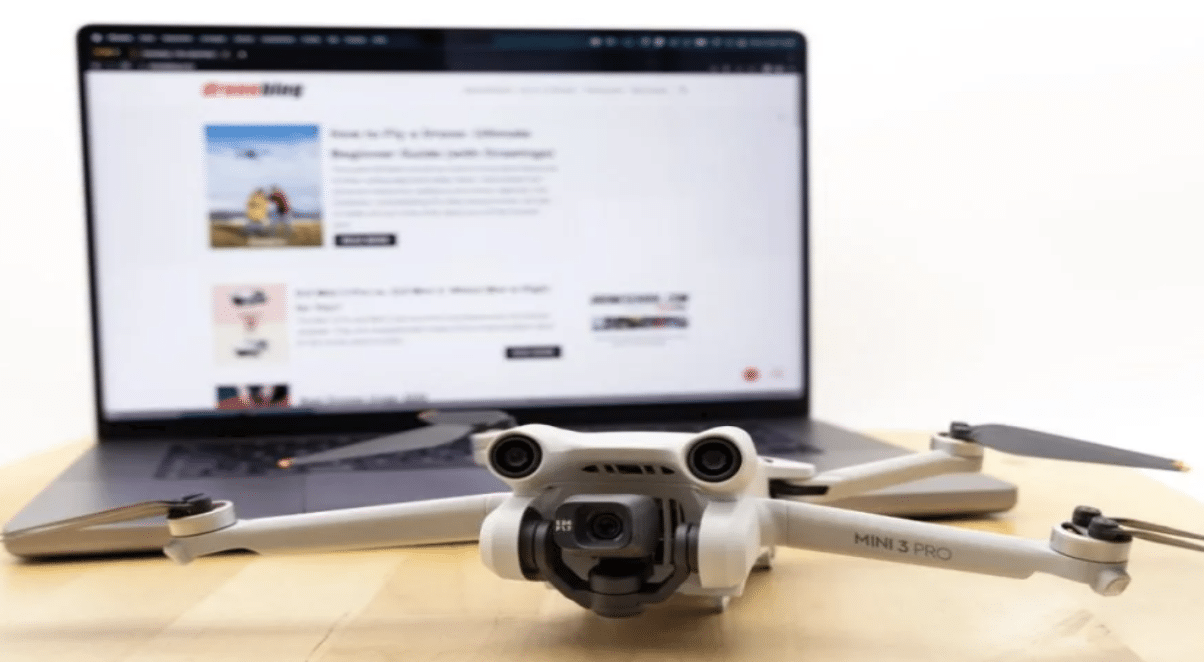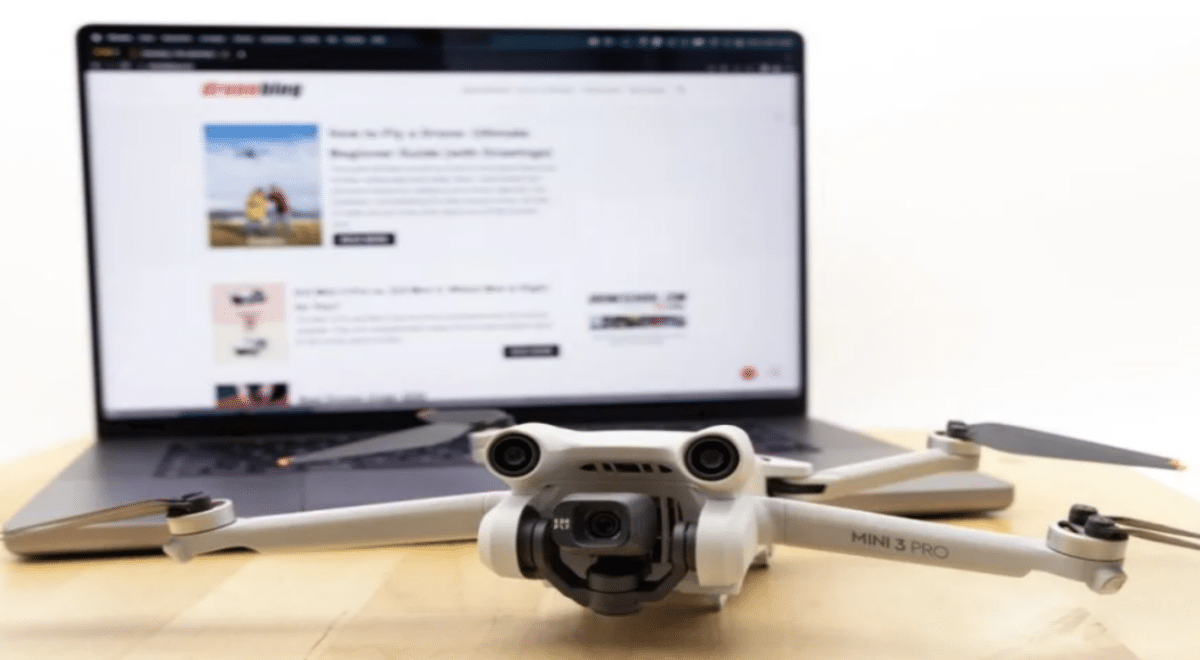 The Mini 3 Pro comes with an updated version of the DJI Fly app, which is available for both iOS and Android devices. The app allows pilots to control the drone and its camera functions, view the live video feed, and access intelligent flight mode features.
The app also features a simplified user interface, making it easier for pilots to adjust settings and customize their flight experience. Besides, the DJI Fly app includes pre-set shooting modes that automatically adjust camera settings based on the desired shot, such as Dronie, Rocket, Circle, and Helix.
Speaking on its ease of use, Seth Kurkowski of DroneDJ said the Mini 3 Pro DJI is a great option for beginners to learn to fly drones, travelers and those on vacation, social media influencers, and even professionals as a backup drone.
Another distinguishing feature of the DJI 3 Mavic Pro is the ability to edit and share footage directly from the app. Users can edit and create short video clips with music and special effects and share them directly on social media platforms like Instagram and Facebook.
Accessories and Extras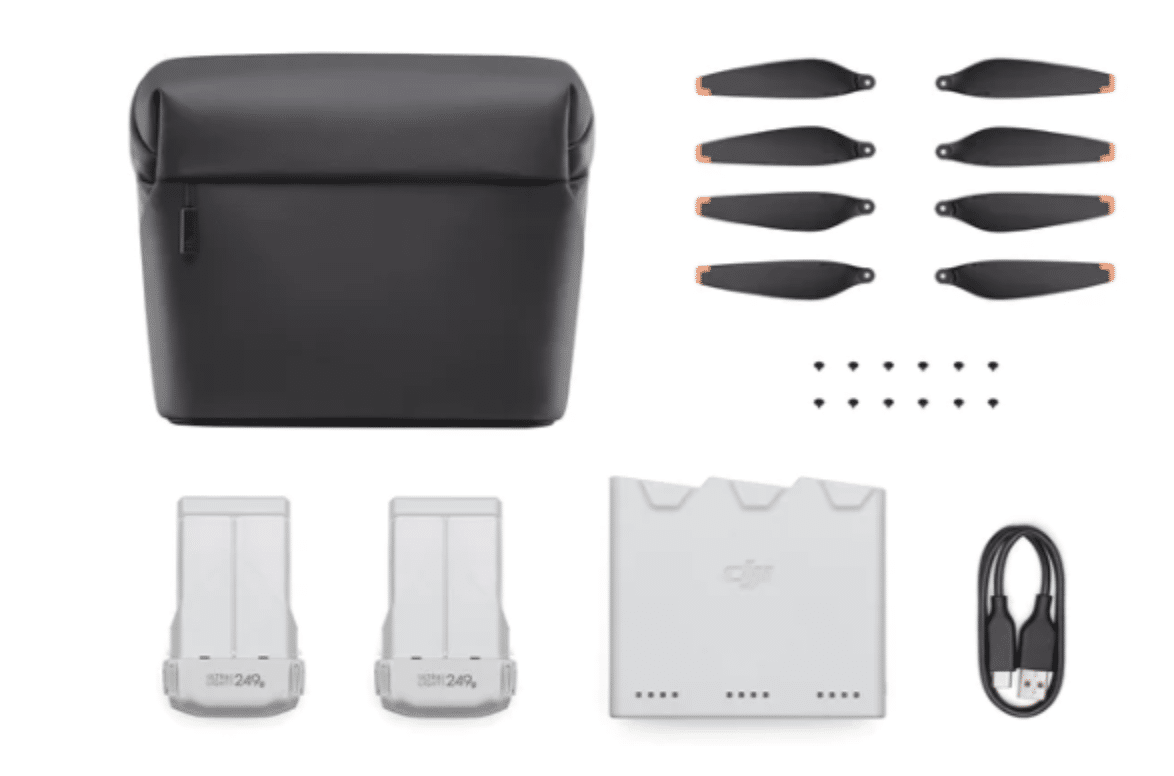 The Mini 3 Pro has various accessories and extras to enhance the user experience. One of the most useful accessories is the included carrying case, which is compact and portable, making it easy to transport the drone and its accessories.
Another fundamental accessory is the optional charging hub, which allows simultaneous charging of up to three batteries, reducing downtime between flights. The charging hub also features overcharge protection, which helps extend the batteries' lifespan.
Other accessories available for the Mini 3 Pro include additional batteries, propeller guards, and an optional propeller cage for added safety when flying in confined spaces. The DJI Pro 3 is also compatible with various third-party accessories, such as ND filters, for improved image quality.
Price and Value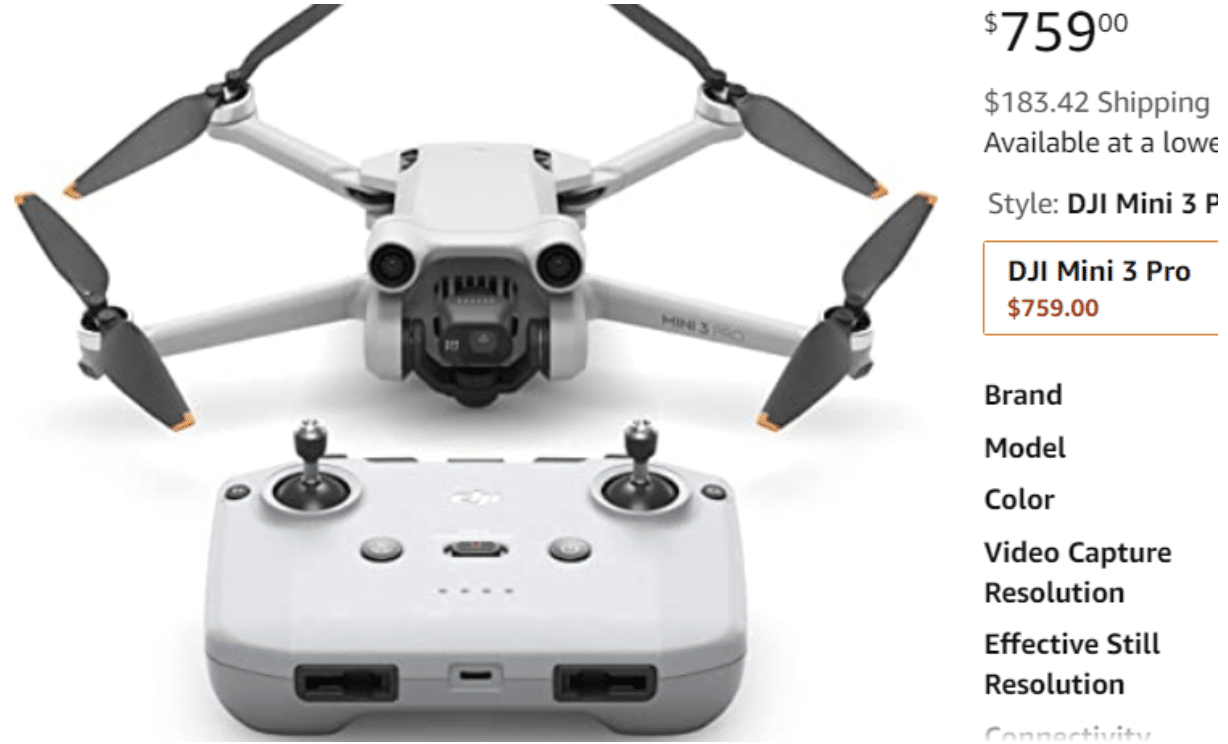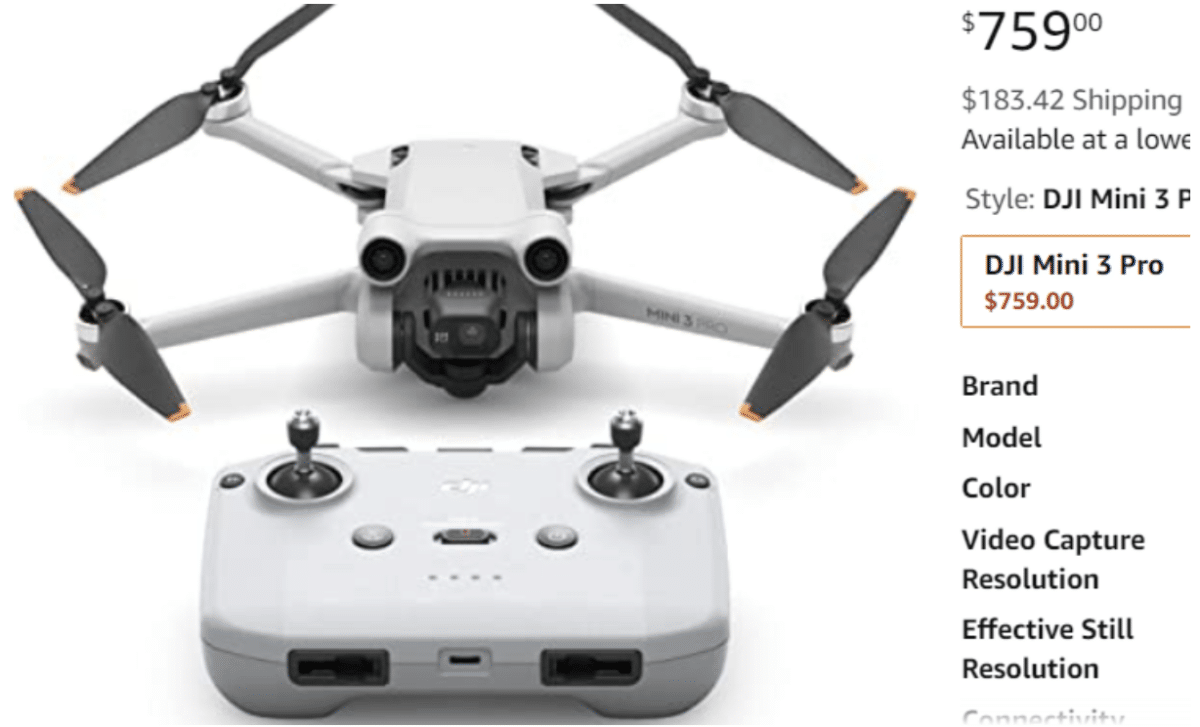 Priced at around $759, the Mini 3 Pro offers better imaging quality, longer battery life, and obstacle avoidance capabilities than its predecessor, the Mini 2. Experts note that the DJI Mini 3 Pro is more expensive than the Mini 3, but the higher-end Pro specs make it worth the cost.
Despite the higher price, the Mini 3 Pro offers great value for its performance, features, and portability. It is a top choice for drone enthusiasts willing to invest in a high-quality device.
Customer Support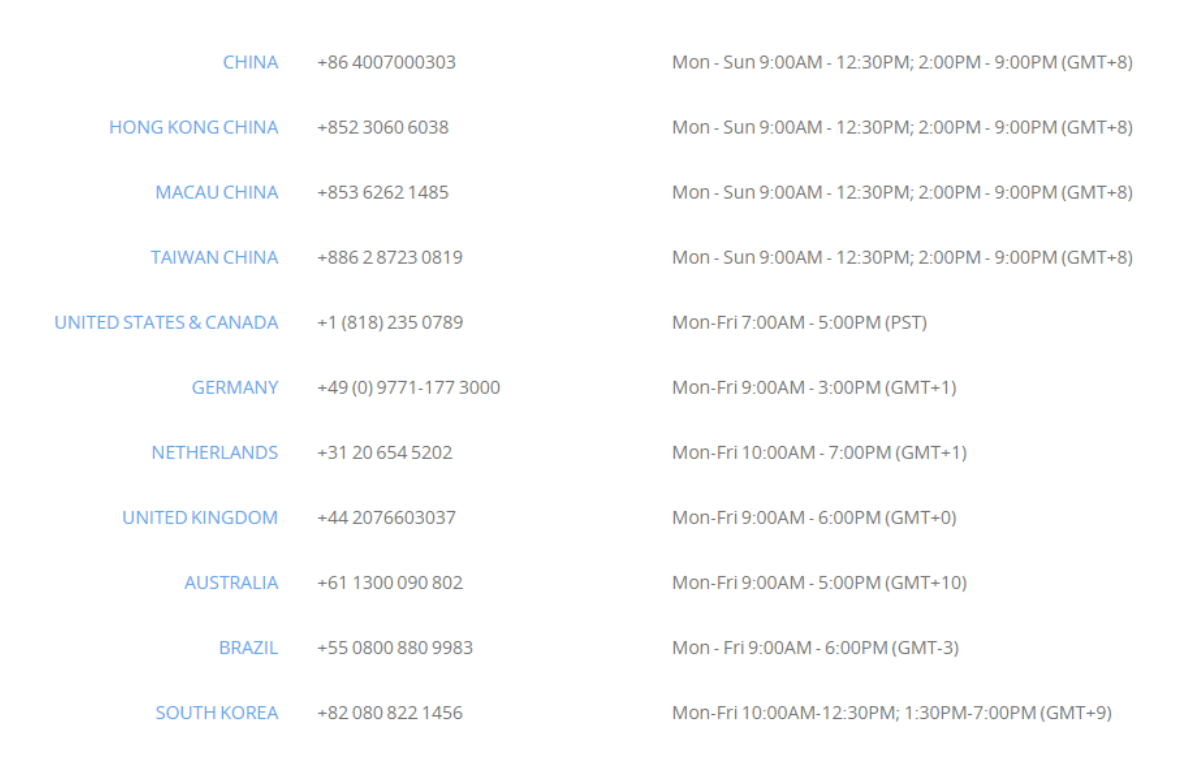 DJI has been known for providing excellent customer support, and the Mini 3 Pro is no exception. The company offers a one-year warranty for the drone and a six-month warranty for the battery and charger. DJI also provides extensive online resources for troubleshooting and repair, including video tutorials and user manuals.
FAQ
How far can the DJI Mavic Mini fly?
The DJI Mavic Mini has a maximum transmission range of 10km and can fly up to 46 minutes in ideal conditions.
Can DJI Mini 3 Pro follow me?
Yes, the DJI Mini 3 Pro comes with ActiveTrack 5.0 technology, allowing it to follow a subject automatically while avoiding obstacles.
Can you fly DJI Mini 3 Pro at night?
Yes, you can fly the DJI Mini 3 Pro at night, but you need to ensure proper lighting on the drone to avoid accidents.
Does DJI Mini 3 Pro zoom?
No, the DJI Mini 3 Pro does not have a zoom feature, but it can capture high-quality images and videos using its 4K camera.
Our Verdict
The DJI Mini 3 Pro is good for you if:
You need a compact drone to deliver high-quality aerial footage.
You enjoy outdoor activities and want a portable drone.
You value ease of use and want a drone you can control using a smartphone app.
You want a drone with advanced features like obstacle avoidance, subject tracking, and automated flight modes.
You want a drone that can fly for an extended period and be recharged quickly between flights.
The DJI Mini 3 Pro is not good for you if:
You are on a tight budget and cannot afford the relatively high price of the DJI Mini 3 Pro.
You need a drone that can fly long distances or in harsh weather conditions.
You are looking for a drone with a zoom lens, or other advanced camera features unavailable on the DJI Mini 3 Pro.
You need the drone for commercial purposes.
You are looking for a more robust build quality drone and are willing to sacrifice portability for durability.
The Aerial View
In summary, the Mini 3 DJI is a top-of-the-line drone with power, portability, and affordability. So whether you want to capture stunning aerial footage, explore new envirts, or have some fun, the DJI Mini 3 Pro is worth considering. With its advanced technology, reliable performance, and exceptional value, you can now understand why the DJI Mini 3 Pro is one of the most popular drones on the market today.