There are often times where the new gamers will think that they will have to buy the most expensive equipment to get the best gaming experience and whilst this is true to a certain extent you are still able to get a great gaming experience from a budget friendly gaming PC as well.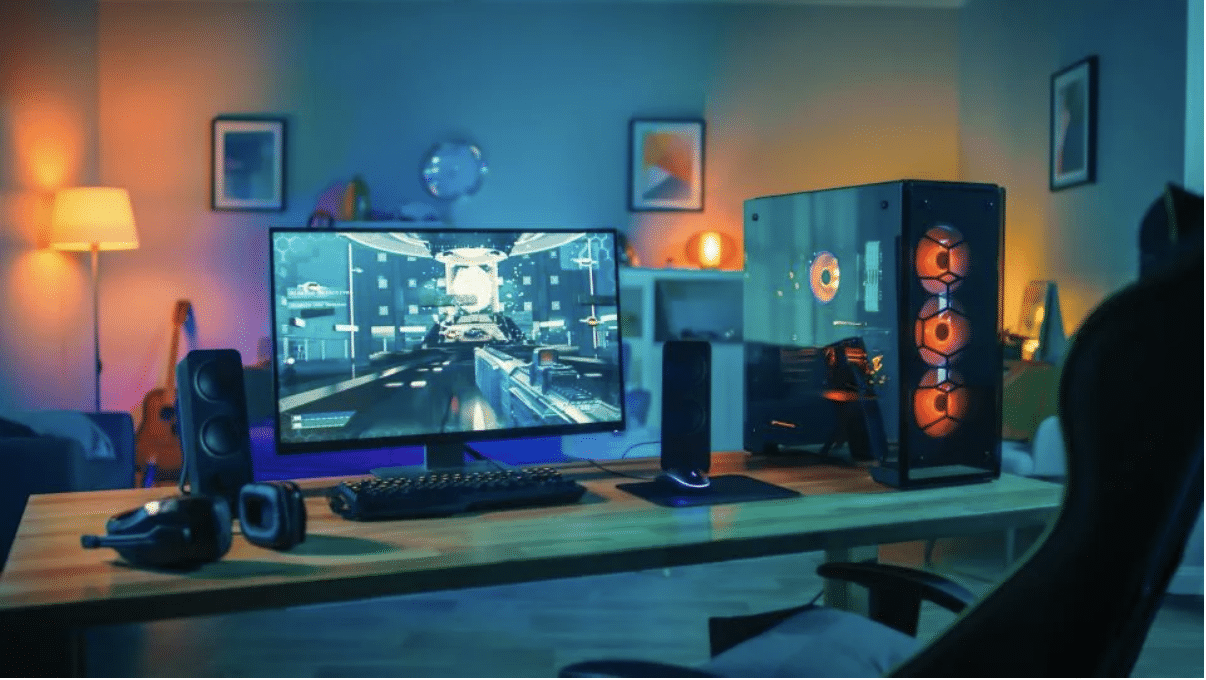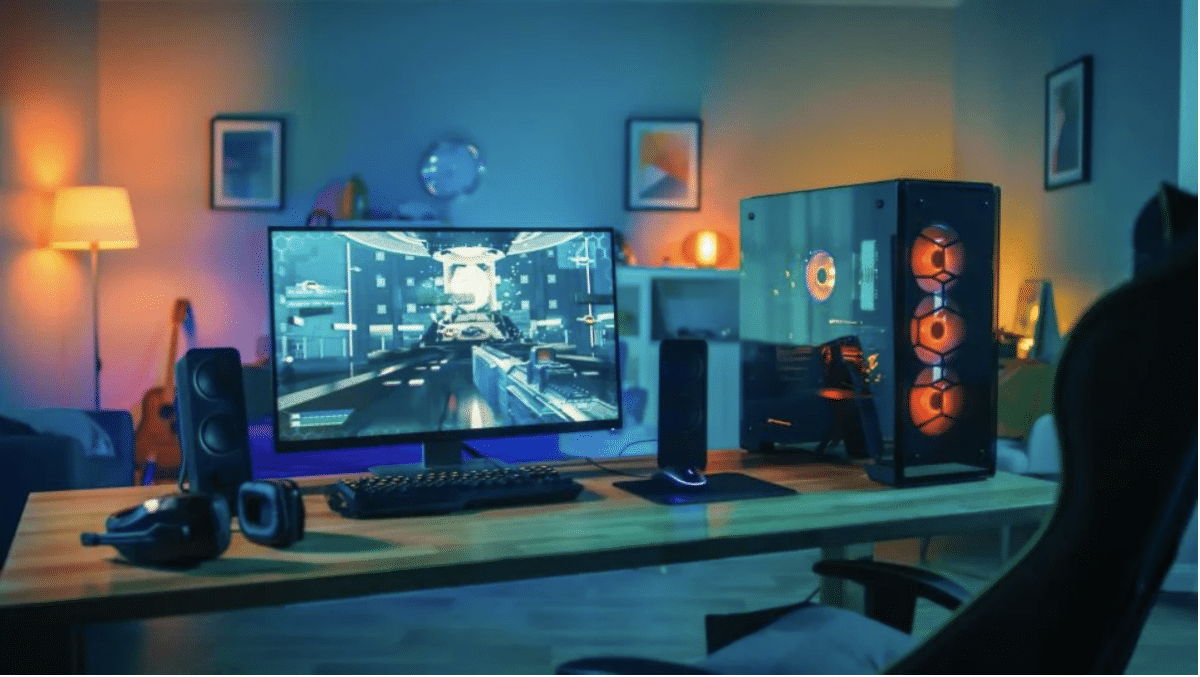 Although you will have to accept that you probably won't be able to play your PC games at the highest resolution or speediest refresh rates, especially when it comes to the AAA and indie games that could be pretty demanding to a system.
When you are just starting out in the gaming world you won't need to get a gaming PC that is powered by something like the RTX 2090 Ti or even the RTX 3080. For example a desktop PC that has a 1080p or 1440p graphics card will be much more affordable but still give you the sharp visuals and smooth gameplay that you'd want.
Another great thing about purchasing a more budget friendly desktop is that you will have more money to spend on building the rest of your gaming setup. Even though your desktop may be the one that runs your games it is still important to get a good keyboard, mouse and monitor, so especially if you're new it will be important for you to have money left to buy these things as well.
So, the biggest question that you will have to ask yourself is which gaming PC is worth getting. This decision can be pretty hard since there are so many options out there to choose from and you may end up getting a pretty bad system if you haven't done enough research on it beforehand. This article will recommend some budget gaming PCs along with some cheap graphics cards and processors that usually come with these systems.
Top 4 Gaming PCs
1. Acer Predator Orion 3000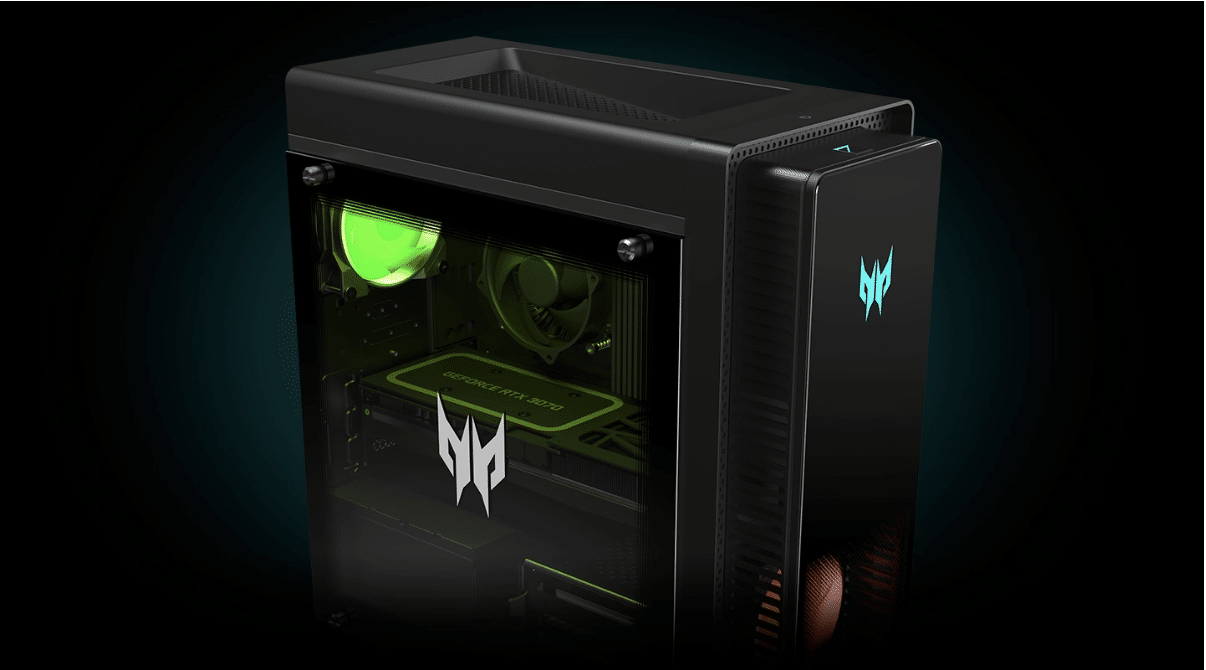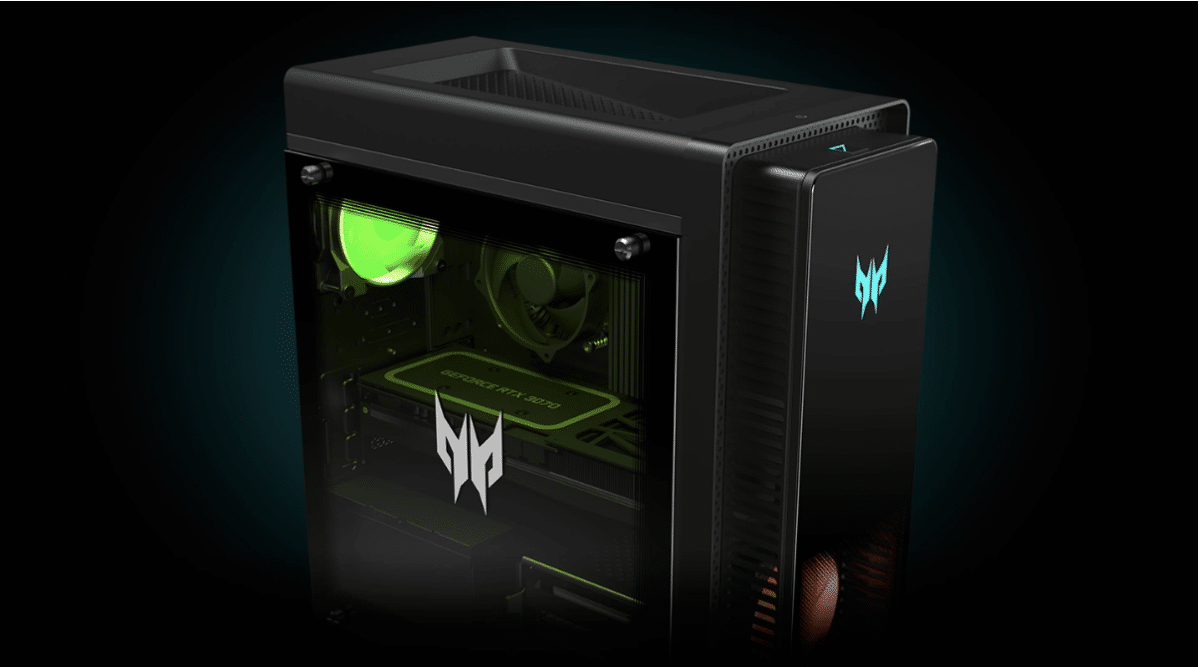 Pros
Great gamer aesthetic/look
Great cooling solution
Cons
The higher configurations become pricey
| | |
| --- | --- |
| Specs | |
| CPU | Nvidia GeForce GTX 1660 |
| Graphics | 11th-gen Intel Core i5 |
| RAM | 16GB DDR4 |
| Storage | 512GB SSD |
The Acer Predator Orion 3000 is actually available in quite a wide range of configurations, so much so that the most powerful configuration would be out of most peoples price range. However, if you instead look at the base configuration of this gaming rig it'll be well within most people's budgets and cost you less than $1,000, and comes with a GTX 1660 graphics card, an Intel Core i5 processor as well as 16GB of RAM. although you aren't able to actually purchase this desktop directly from Acer, you will still be able to purchase it from various retailers and is a great option of a gaming desktop that'll be able to provide you with great gaming performance at 1080p, without you needing to compromise too much within the graphical settings of your games menu.
Even though this gaming PC has some great potential for performance upgrades in the future it has a chassis that isn't too oversized, which you may find with some other gaming rigs. This means that you'll easily be able to fit it beside your monitor or even under your desk. This PC has also been designed with a vented front and side panels, which means that wherever you put it its thermal performance will be amazing. Thanks to the RGB lighting that this gaming rig has, as well as a big triangular power button that's very satisfying to push, it gives this desktop an overall gamer aesthetic that lots of people desire.
2. HP Omen 25L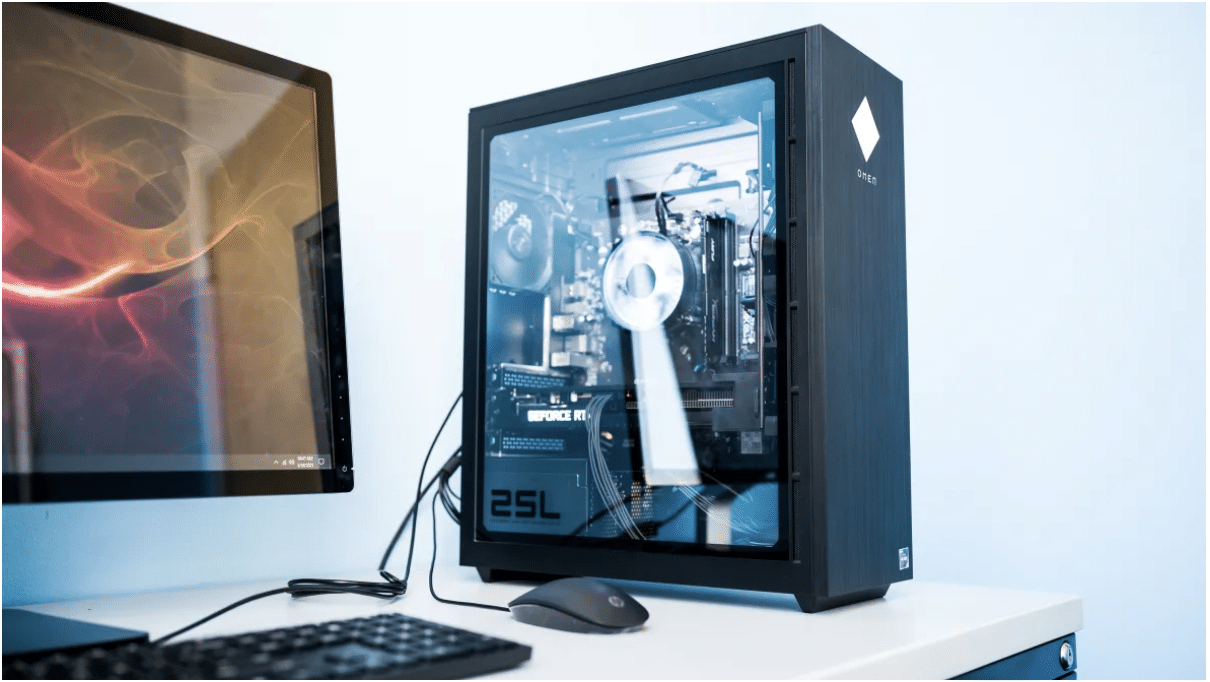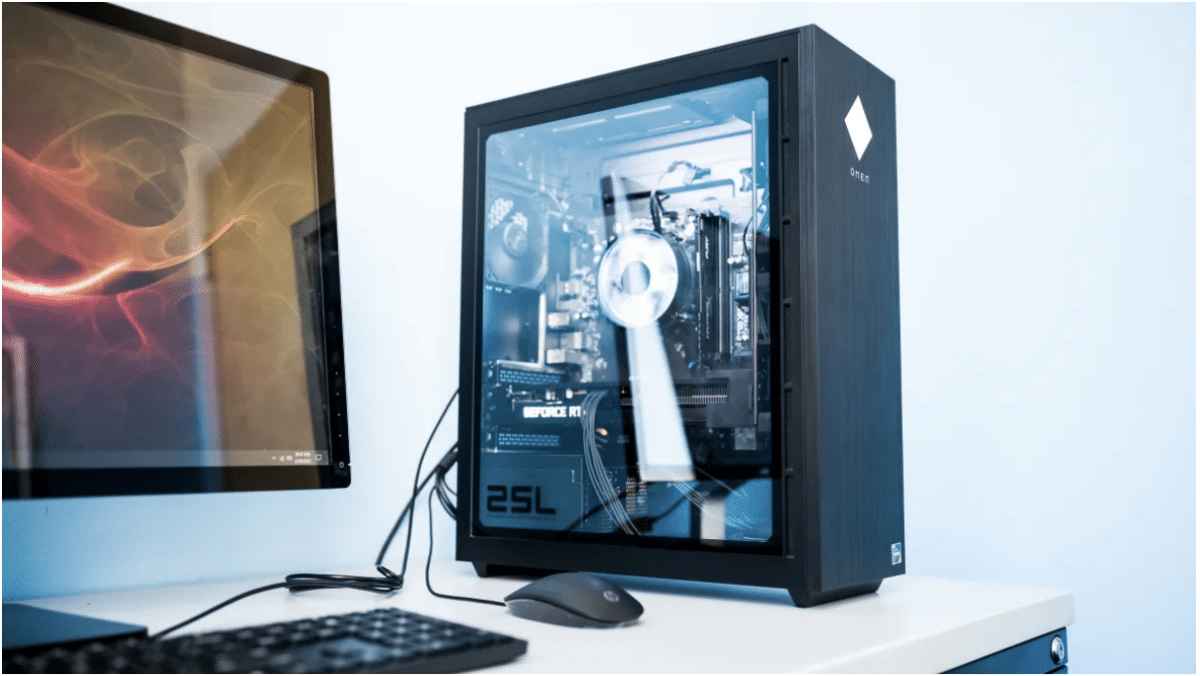 Pros
Toolless access
Relatively cheap
| | |
| --- | --- |
| Specs | |
| CPU | AMD Ryzen 5 3500, 7 3700X or 9 3900 |
| Graphics | AMD Radeon RX 5500 – Nvidia GeForce RTX 2070 Super |
| RAM | 16GB – 32GB DDR4 |
| Storage | 256GB SSD – 1TB + 2TB + 2TB |
This budget friendly gaming desktop is one that will definitely not attract that much attention when it comes to its looks as it just has a rectangular black metal design, nothing special. If you are a gamer who doesn't really care too much for the look of their PC then this is definitely a great option for you and won't make a huge impact on your bank account.
This desktop is a favourite amongst the AMD fanboys and girls because it comes in a number of various AMD configurations. However, even if you may not be on Team Red, and prefer Nvidia's RTX line you'll be able to partake in the fun as well as you'll also be able to configure your desktop to have up to an RTX 2070 Super GPU. This desktop, just like the Acer Predator Orion 3000, gets really expensive and costs just as much as the premium gaming pCs in their mid-range configuration when this PC is completely kitted out. One advantage that you will have by going with this option over a mid-range premium PC is that HP offers a lot more memory and storage capacity because of its multi-drive setup.
3. MSI Trident 3 10th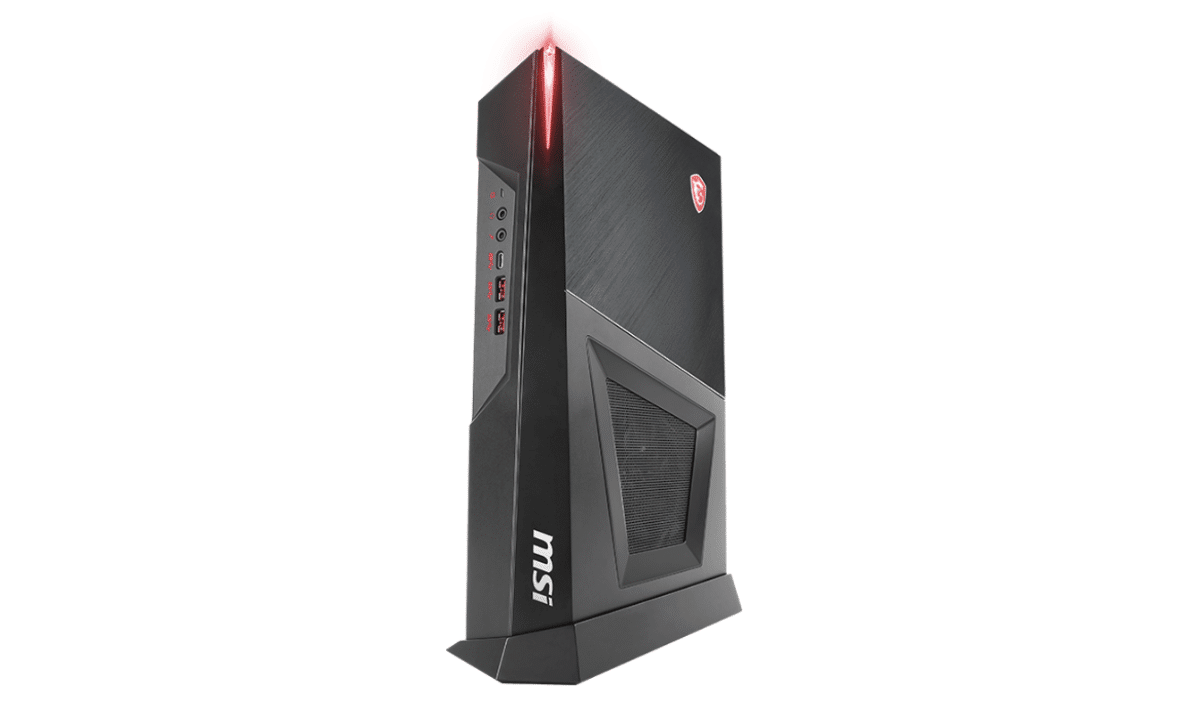 Pros
Lots of power
Compact design
Cons
Is equipped with bloated software
| | |
| --- | --- |
| Specs | |
| CPU | Up to 10th gen Intel Core i7 |
| Graphics | Up to Nvidia GeForce RTX 2060 Super |
| RAM | Up to 16GB |
| Storage | Up to 1TB |
The MSI Trident 3 10th is considered as one of the best compact budget gaming PCs that you can buy on the market right now. So, if you are someone who when looking for a gaming laptop thinks that looks matter just as much as the power your rig will be making then this is a great gaming PC for you, especially since it has a great overall gaming aesthetic. This rig isn't too big and won't take up too much space in your room or on your desk, it is a similar size to your usual home consoles. If you prefer to use a controller and sit on your couch when you are gaming then it can also just slot into a TV stand. There are a lot of different ways you can have this gaming rig setup because of its small size but also because it comes with a removable base, which means you'll be able to mount it upright too if that's what you'd prefer.
However, although this is definitely an attractive PC it isn't just all looks. This gaming PC still packs plenty of power underneath the hood, also for less than many of its rivals out there that may also be equipped with 10th generation INtel Core processors and the best Nvidia RTX and GTX graphics. This gaming PC setup is actually so cheap you'll be able to spec one with a Intel Core i7+RTX 2060 Super+16GB RAM and it'll cost a lot less than an HP Omen 25L, with the same specs. So, overall if you are a gamer who is looking to maximise their gaming space while staying on a budget then this is the way to go.
4. HP Pavilion Gaming Desktop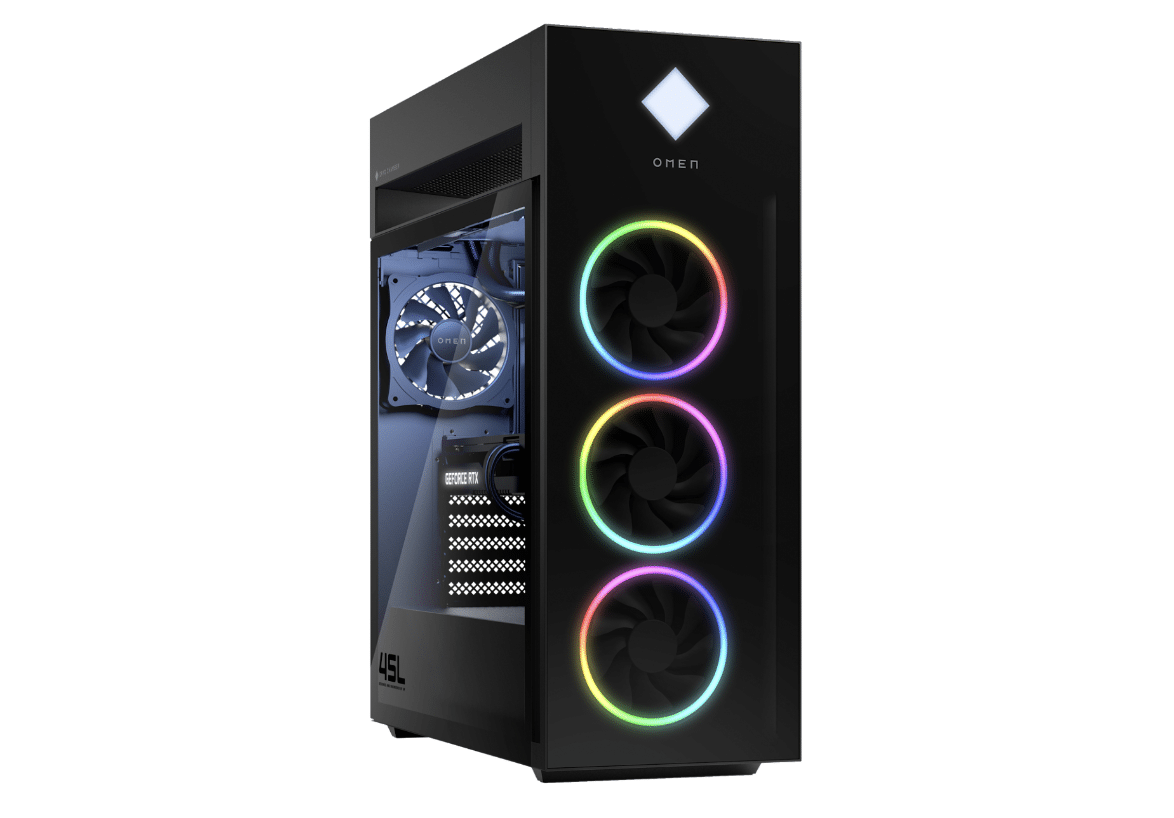 Pros
Great value
Minimalistic aesthetic
Cons
Specs may become outdated
| | |
| --- | --- |
| Specs | |
| CPU | Up to AMD Ryzen 7 |
| Graphics | Up to Nvidia GeForce RTX 3060 |
| RAM | Up to 16GB |
| Storage | Up to 1TB HDD + 512GB SSD |
Now if you are someone looking for more of a minimalistic gamer aesthetic then the HP Pavilion Gaming Desktop will be great as it fits into any home or office environment, this is thanks to its refined LED lighting along the base as well as its compact chassis. This gaming rig really blurs the lines between an office desktop and gaming desktop as you'll be able to do both of these with ease and essentially take two birds with one stone and save you some money.
This definitely won't be the gaming rig that you want if you are looking for the most kitted out machine out there, but if you are willing to scarp up a little more money for the higher configurations then you could score with an RTX 3060, which will offer you some more graphical oomph when you're playing the latest games. However if you are just thinking of playing games in 1080p then the lower configurations will do the job well, provided you are willing to drop your graphical settings down a bit.
Final Words
Finding the best budget gaming PC for you can definitely be quite a journey because there are a lot of various manufacturers out there to choose from and then an even larger range of configurations. The most important thing to establish when picking a gaming PC is what your personal needs are going to be. If you're a gamer who is going to mostly be playing 2D indie games or esports games then you won't need a very powerful machine since these titles have usually been well-optimised to run on lower-end hardware. Then on the other hand if you are going to be playing the more graphically-demanding triple-A games, you'll need to be ready to spend a bit more in order to get the best performance.