The video game industry is worth several hundreds of billions of dollars. People used different accessories to enhance their gaming experience, but laptops were hardly a good option because of their small processors and storage. However, technological advancements have led to the development of gaming laptops with sophisticated specifications for video games and portability as a bonus.
Today, a wide array of highly functional gaming laptops are available to gamers. Choosing from near-limitless brands, types, and models when looking for a new gaming laptop can get overwhelming. This article takes the burden off you and gives you a list of the best gaming laptops to give yourself an immersive gaming experience in 2023.
What To Consider When Choosing A Gaming Laptop?
Gaming laptops cost quite a fortune. Hence, you must ensure that you are getting one that meets your needs. Making the correct choice requires some consideration, and below are the criteria to help you get the right gaming laptop.
Weight
Portability is the main advantage that laptops have over desktops. An average gaming laptop weighs 2.5-3 kg, making it easy to carry about without feeling burdened by its weight. 
Graphics Card
Also known as GPU (Graphics Processing Unit), the graphics card is system hardware that helps to process images and improve monitor display. For a better gaming experience, ensure your gaming laptop has a dedicated graphics card of at least 4GB. It helps you get clear and realistic colors when playing games.
Processor
Video games require storage space to function efficiently, and these games generate a large amount of data, and the system must process them at high speed to prevent lag. A processor helps the laptop process gaming data and determines how fast your laptop can run games. So, it would be in your best interest to get a gaming laptop with recent-generation processors like AMD Ryzen 5000 or Intel 11th-generation.
Memory/Storage
We mentioned in the previous section that video games require ample storage space to function efficiently. Hence, your gaming laptop needs a storage space of at least 256GB SDD or 500GB HDD.
RAM
The Random Access Memory (RAM) is your laptop's short-term storage. It determines how fast your games can load and play. For optimal performance, you can get a laptop with 8GB RAM. However, 16GB RAM will give you a better experience.
Battery
Video games use a lot of energy and can drain your laptop battery quickly. A gaming laptop should have a battery strong enough to play games for a few hours before it requires charging.
Display Quality And Size
The quality and size of your display screen matter a lot. Your laptop's speed and GPU are pointless if your screen can't render the game effectively. Though 4k resolution is becoming more popular, you can still manage Full HD (1920×1080).
The Best Gaming Laptops You Can Buy in 2023
Razer Blade 14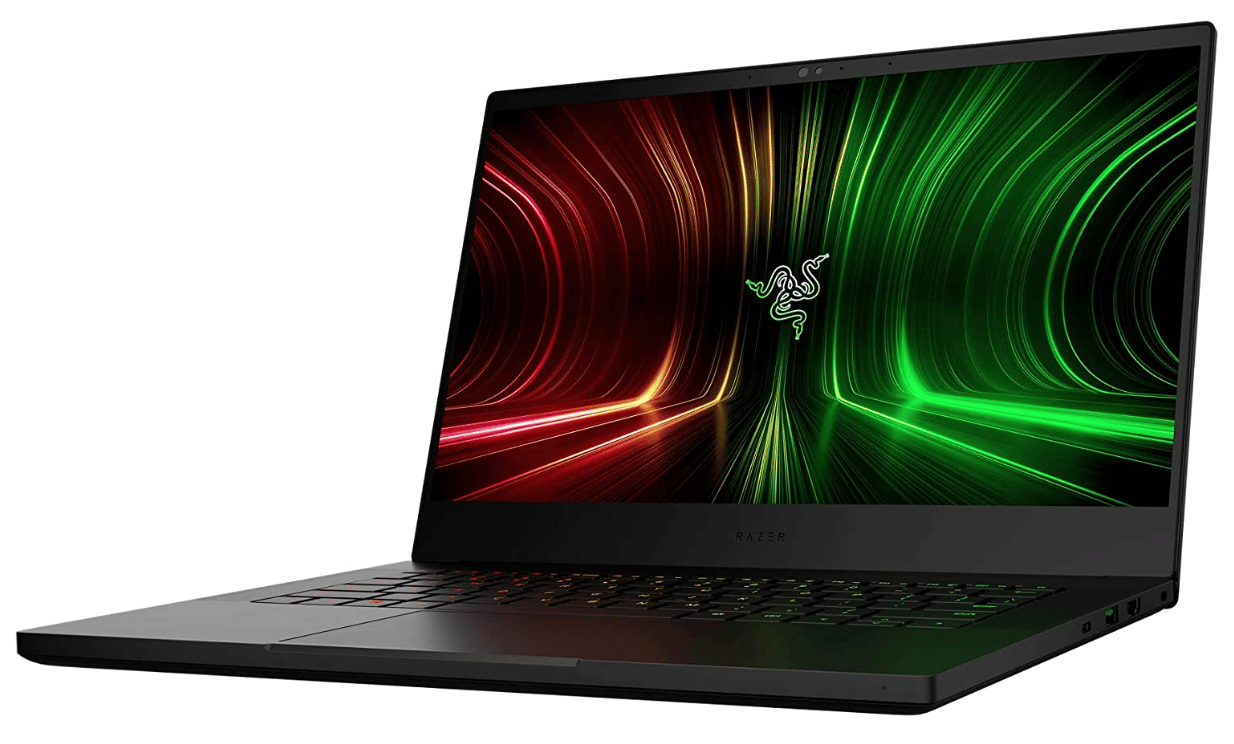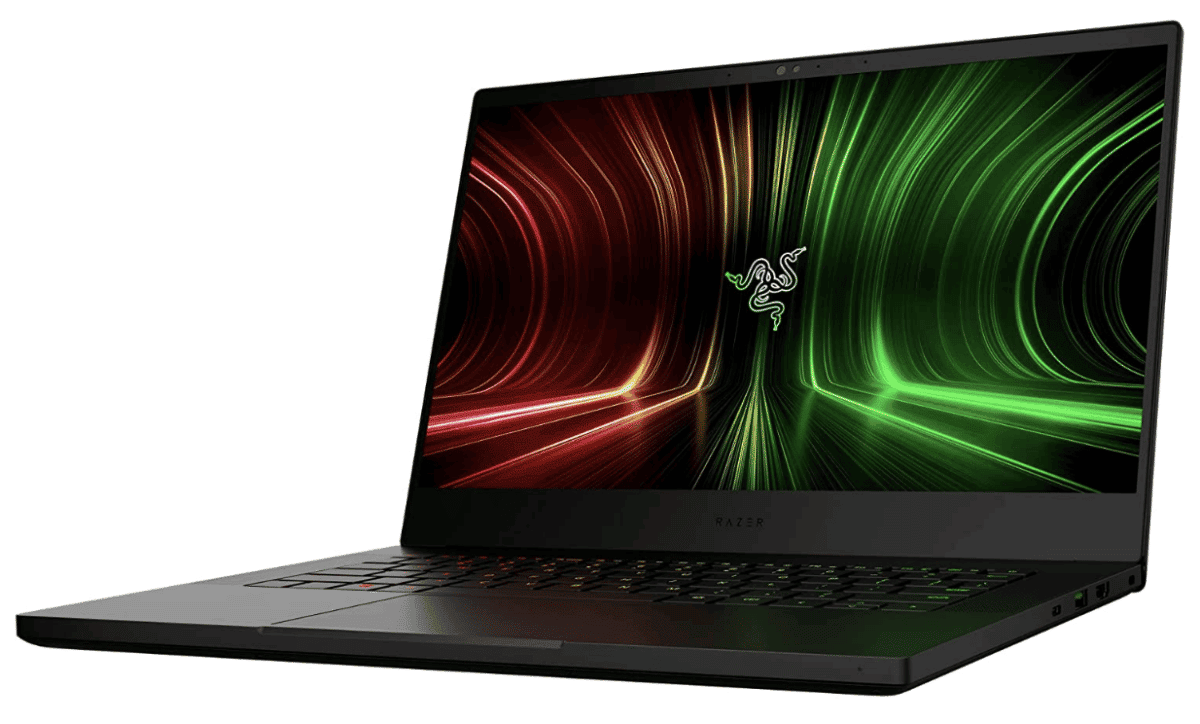 Gaming laptops are typically large and heavy, but the Razer Blade 14 is an exception. It weighs 1.78 kg and comes with a 14-inch display, making it light enough to carry around. The laptop uses the AMD️ Ryzen™ 9 6900HX processor and 1TB SSD memory, allowing it to process games faster with enough space to accommodate heavy games. The laptop displays visuals accurately with its 2,560 × 1,440 display resolution and wide color range.
Despite these fascinating features of the Razer Blade 14, the laptop has a short battery life and gets heated quickly. The price is also relatively high for the features it possesses. 
2. Alienware x17 R2 2022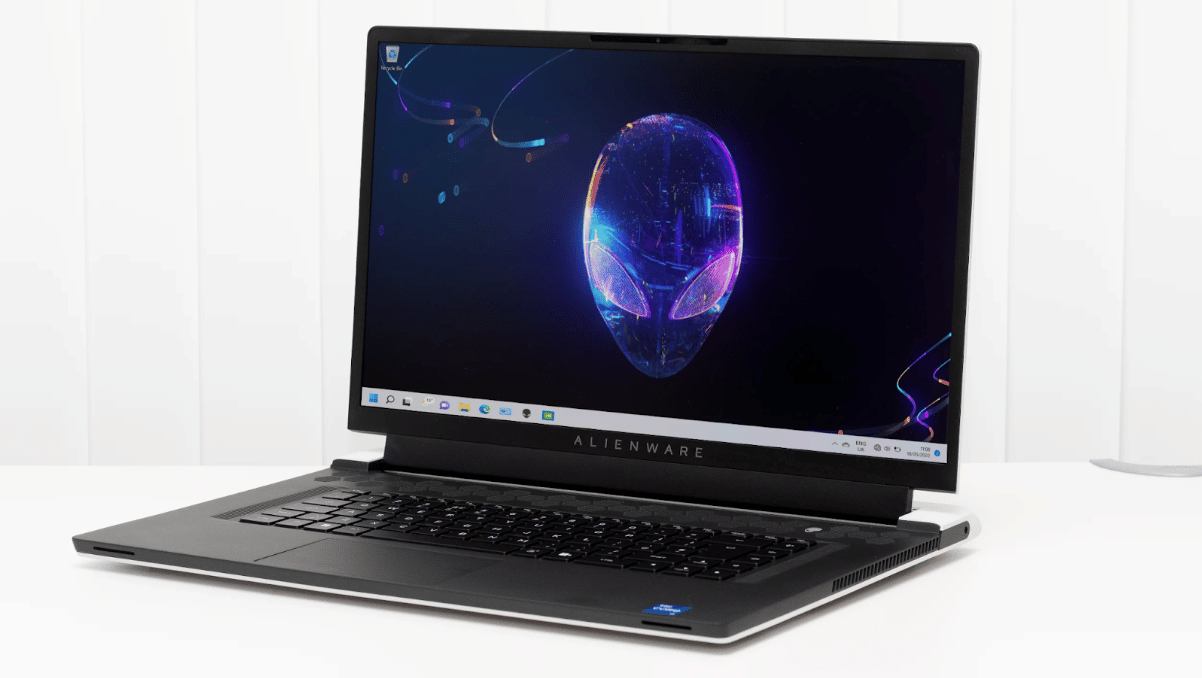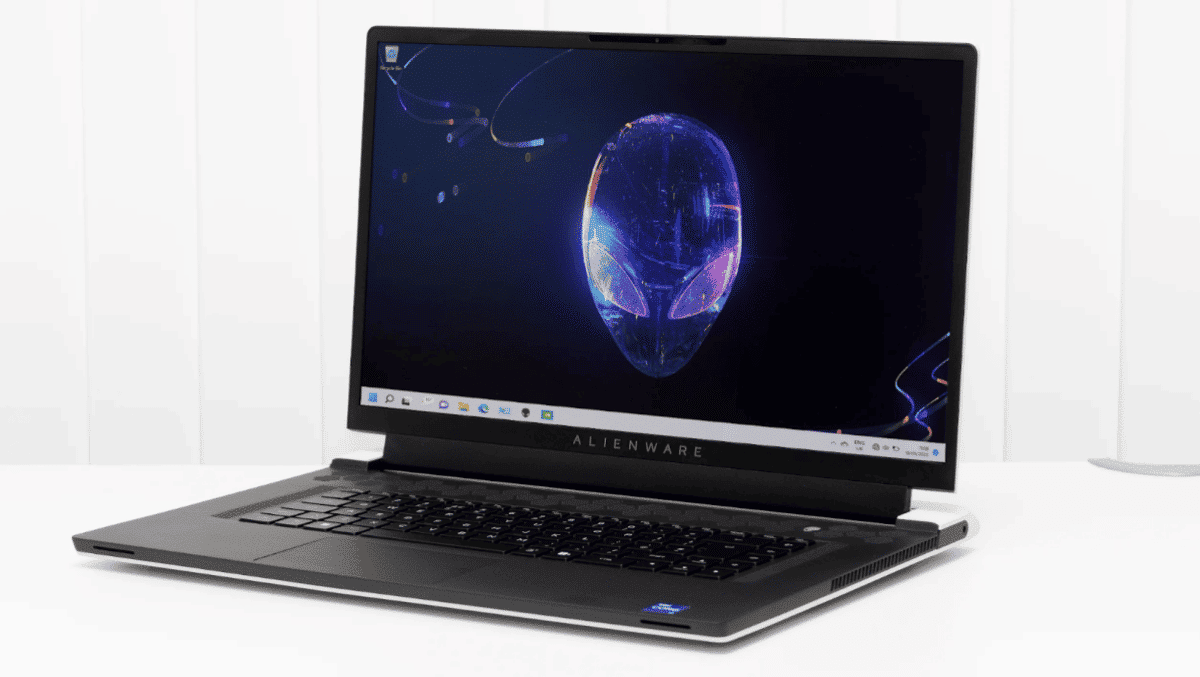 The Alienware x17 R2 is unarguably a beast regarding gaming laptops. Alienware laptops are famous for their high performance and functionality, but the x17 R2 is in a superior class. It runs on a Core i7 processor, Nvidia GeForce RTX 3060 GPU, 32GB RAM, and 1TB of SSD storage. These features are jaw-dropping and mindblowing, allowing your laptop to play heavy games like Horizon Dawn at fast frame rates and without lag.
The only weaknesses of the Alienware x17 R2 2022 are its heavy weight (2.96kg), high price, and weak battery.
3. Asus ROG Strix Scar 17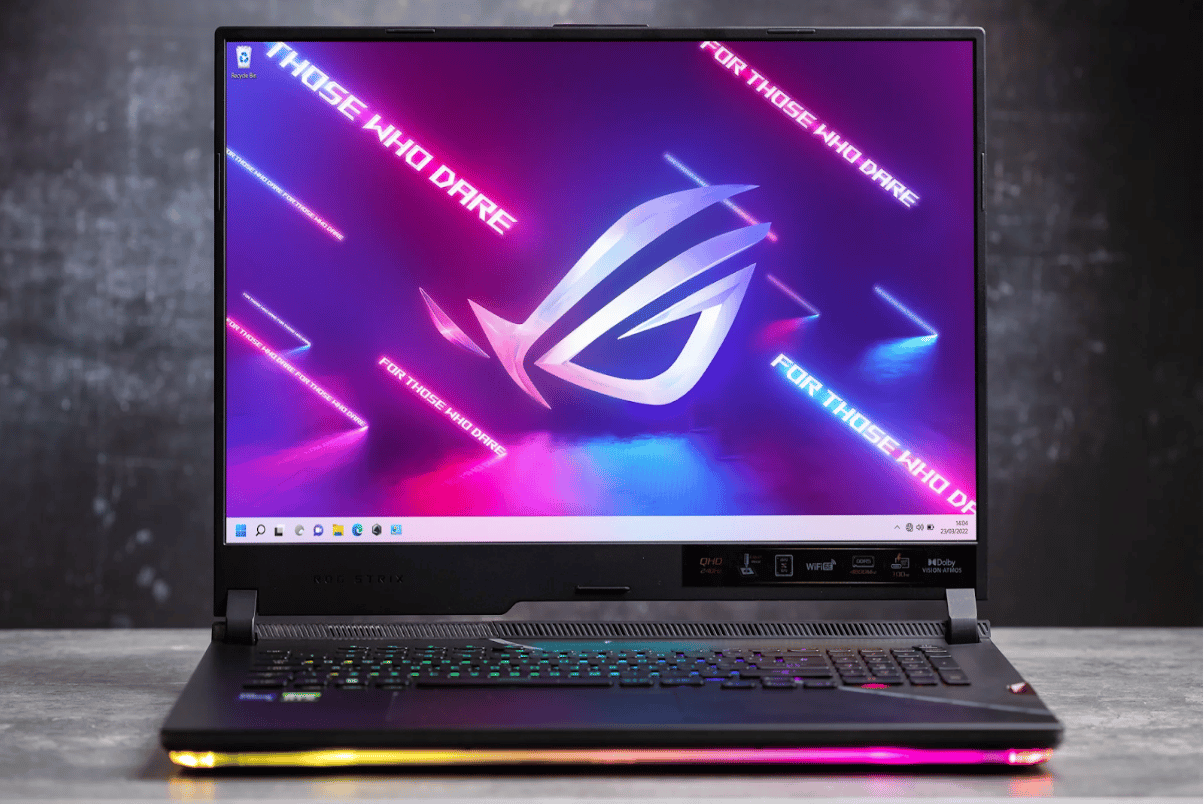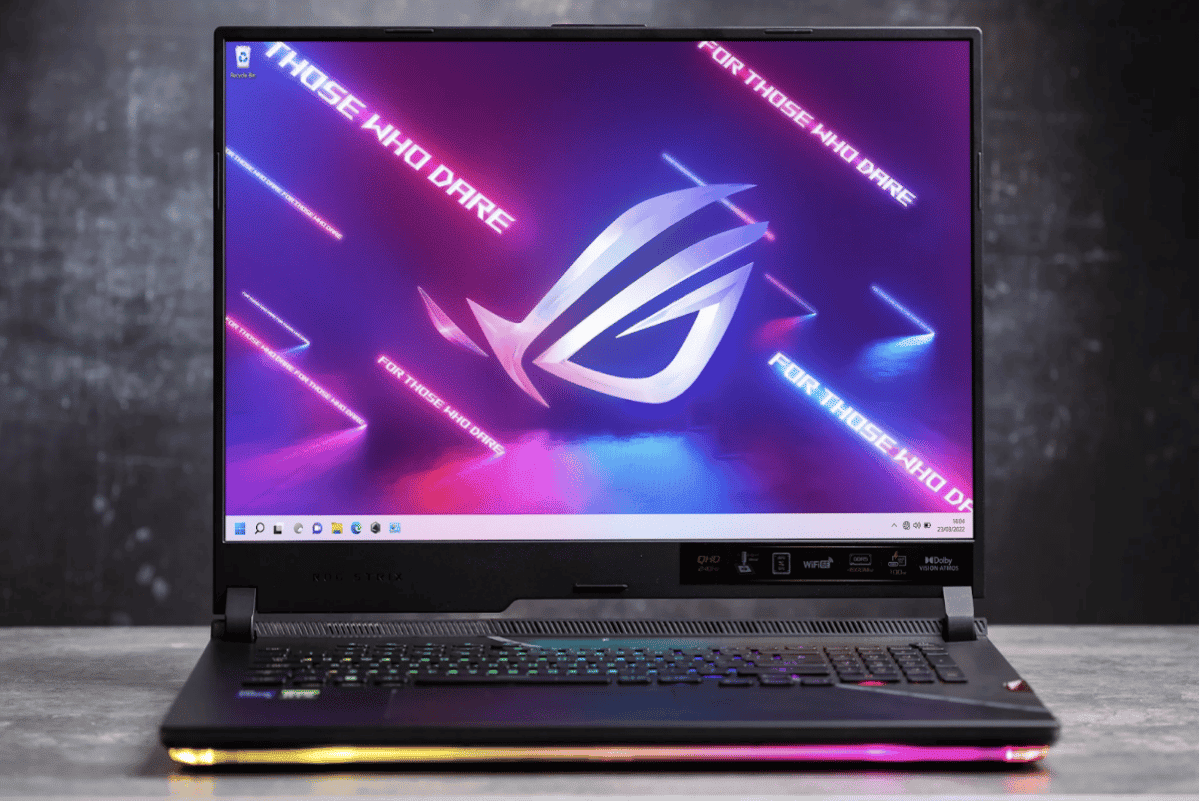 This laptop offers a fantastic gaming performance for its owners. The design is classy, and the keyboard has excellent RGB lighting. It has the latest Intel i9-12950HX processor and 32GB of DDR5 RAM, making it super fast in loading games. And unlike other laptops, the Asus ROG Strix Scar 17 doesn't make a noise while loading. The GPU is an Nvidia Geforce RTX 3080 Ti, which uses the brightest and sharpest colors to display game graphics. It also comes with two large storage slots of 1TB SSD each.
Sadly, its 17.3 inches screen and 3kg weight make it difficult to carry around. The battery life is also weak, and it doesn't have a webcam.
4. Asus ROG Zephyrus G14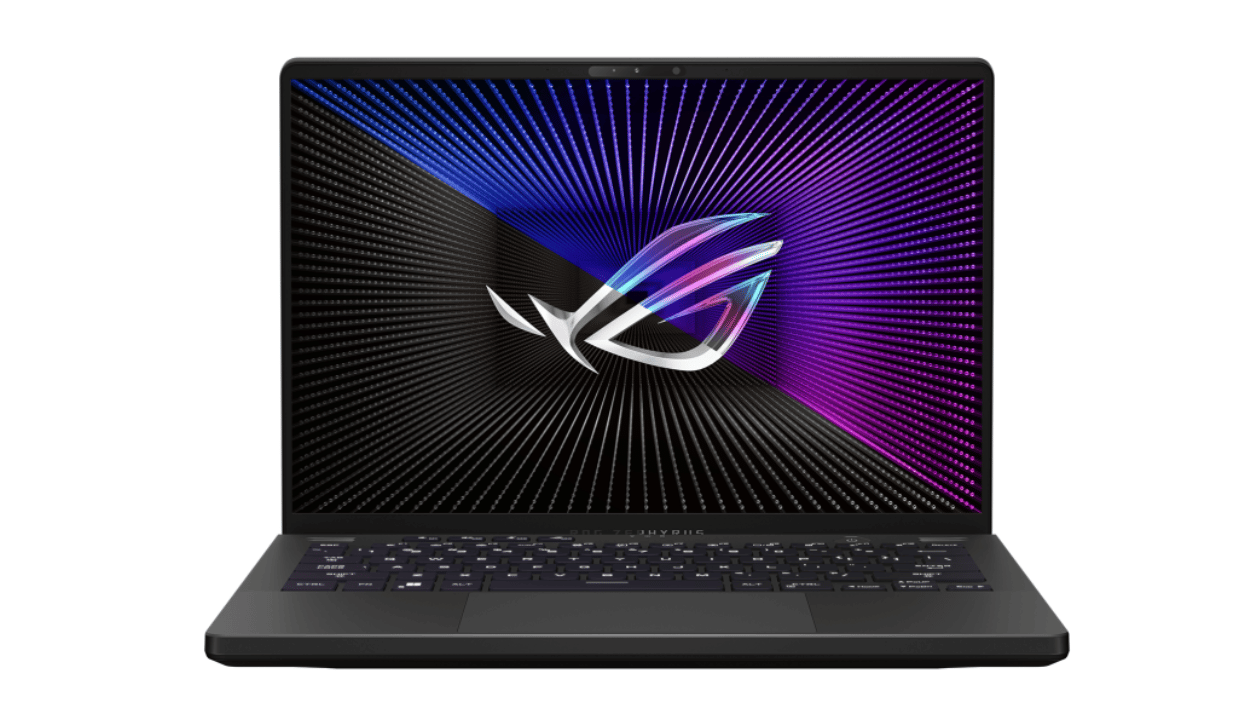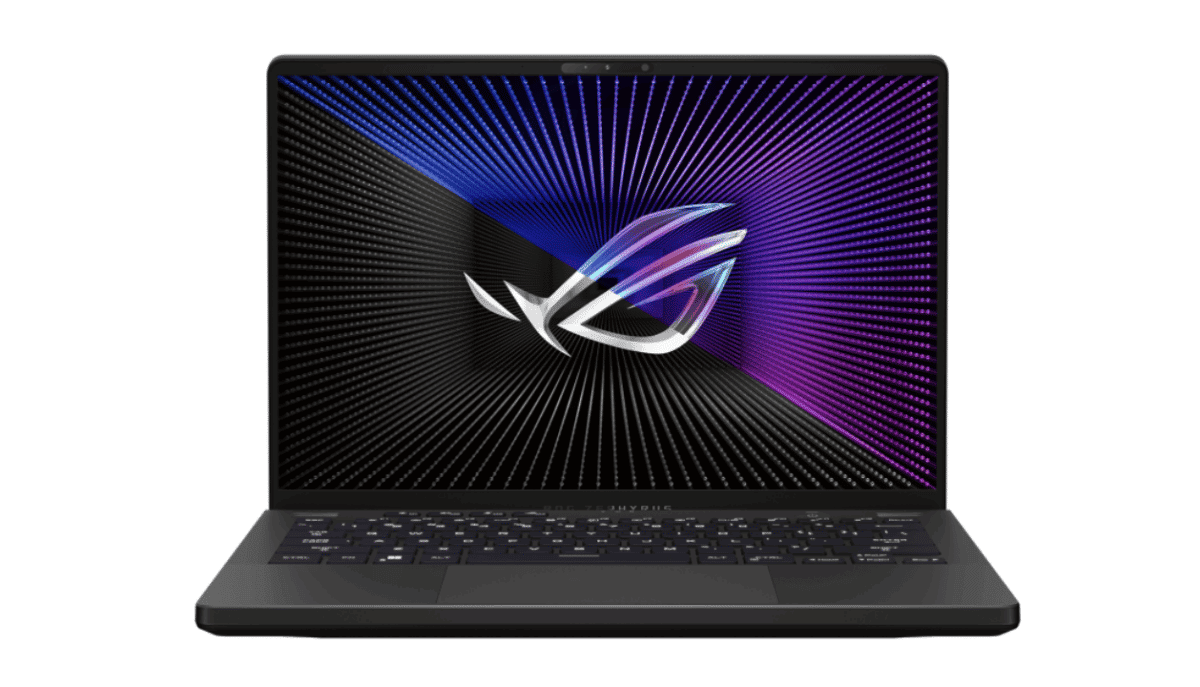 The Asus ROG Zephyrus G14 ranks well on the portability scale with its 14-inch display monitor and 1.7kg weight, even lighter than the Razer Blade 14, weighing just 1.7kg. The battery lasts long, so it serves well for outdoor usage. The AMD Ryzen 9 5900HS 3.1 GHz helps you get outstanding performance from gameplay. But the laptop doesn't have a webcam to connect with other players in multiplayer games. Also, it gets hot quickly, especially when running heavy games for a long time. 
5. Acer Nitro 5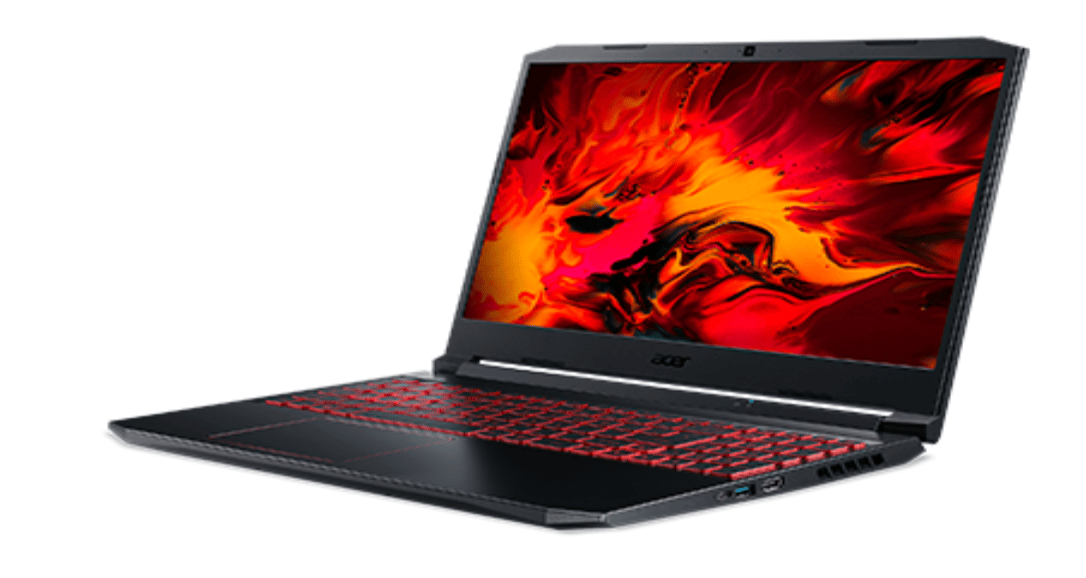 The Acer Nitro 5 runs on Intel® Core™ i5-10300H processor Quad-core 2.50 GHz. The design looks outdated and ordinary, but the laptop works well for games and, surprisingly, is better than several other laptops. The 8GB RAM and 256GB SSD give it ample space to run games without a hitch.
It runs fast, powered by NVIDIA® GeForce RTX™ 3050 with 4 GB dedicated memory and 1920×1080 resolution. Its screen quality is low but manageable.
The only downsides to this gaming beauty are its limited color display range and weak battery life. It can only run for 4 hours after a single charge. Also, it becomes hot and loud when you play heavy games.
6. Gigabyte AORUS 17G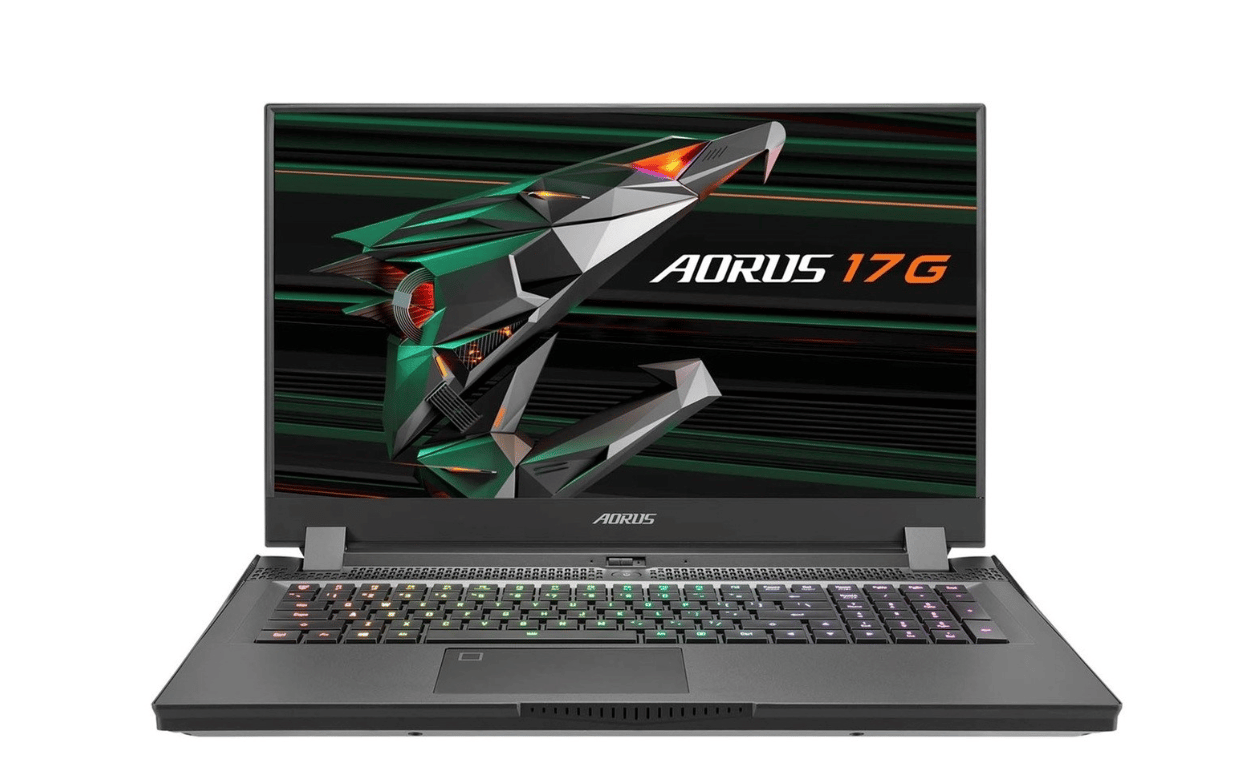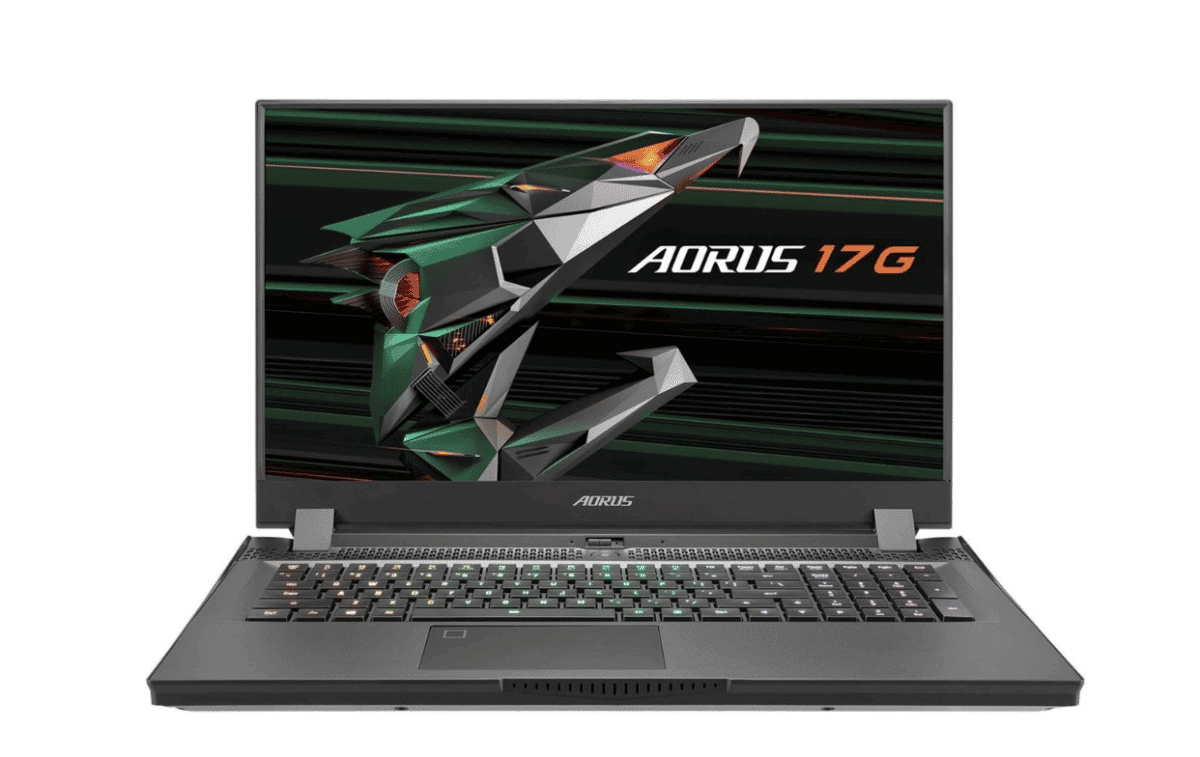 With an NVIDIA® GeForce RTX™ 30 Series and 10th Intel® Core™ i7 Processor, the Gigabyte AORUS 17G gaming performance is beyond excellent. It has a 17-inch screen and a mechanical keyboard, which gives you a fantastic gaming experience.
However, its width and other features make it too heavy to carry around, making it more suitable as a home laptop. Though it has a webcam, it is placed under the screen, which is an awkward location. 
7. Asus ROG Flow x13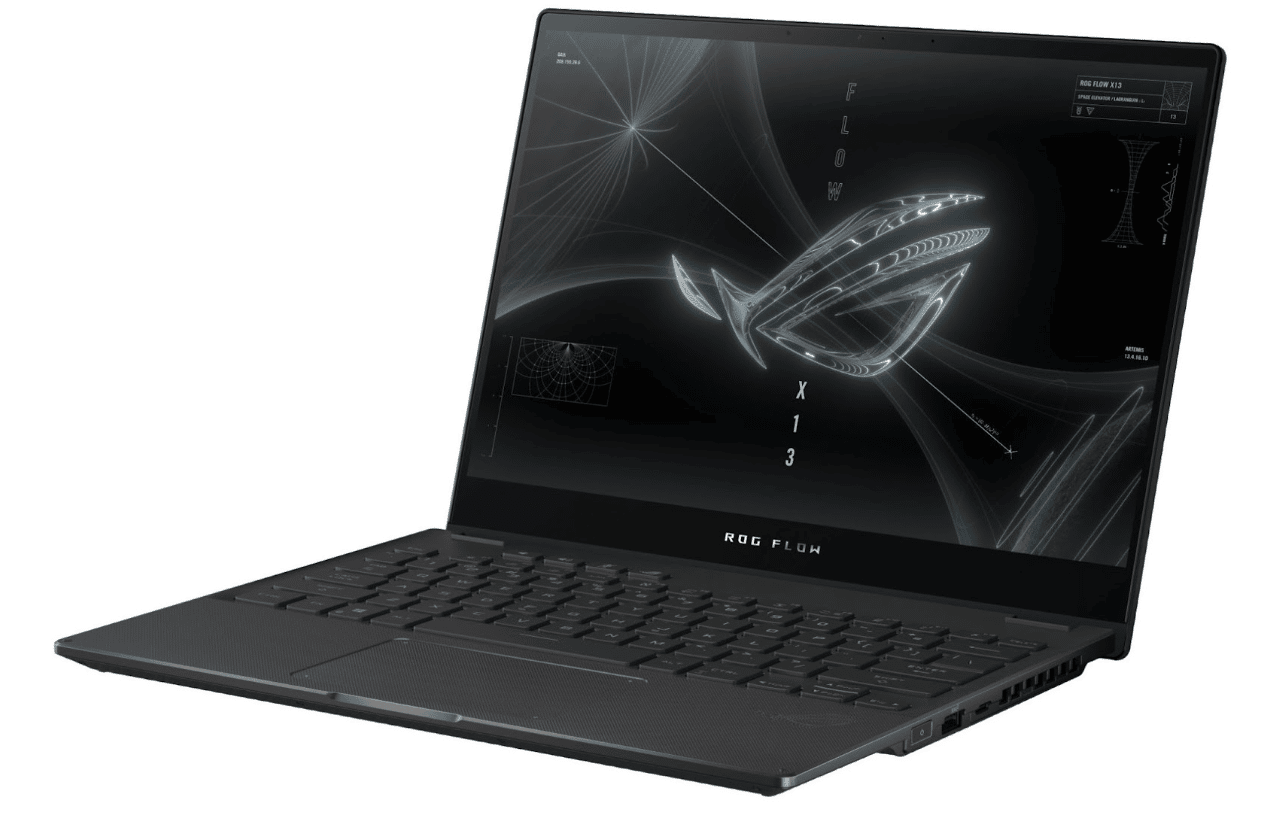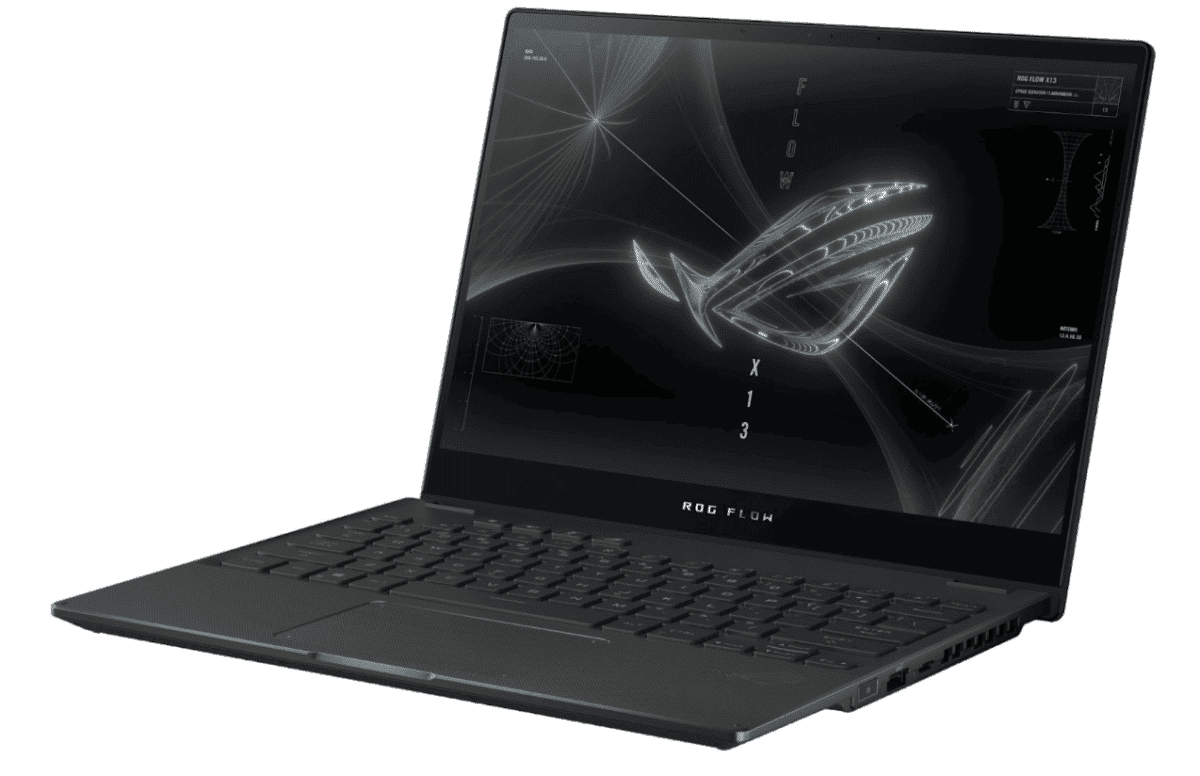 If you're looking for an ultra-portable gaming laptop with fast performance, then the Asus ROG Flow x13 is your best choice. It has a display screen of 13.4 inches and a 4k resolution, perfectly displaying the latest games and new upgrades in 2023. The laptop's speed is supported by its AMD Ryzen 9 5980HS processor and 32GB RAM, and its light weight makes it perfect for playing games even when you are in transit.
However, the laptop heats up quickly, and the battery life is not so spectacular for its small size. 
8. Lenovo Legion 5 Pro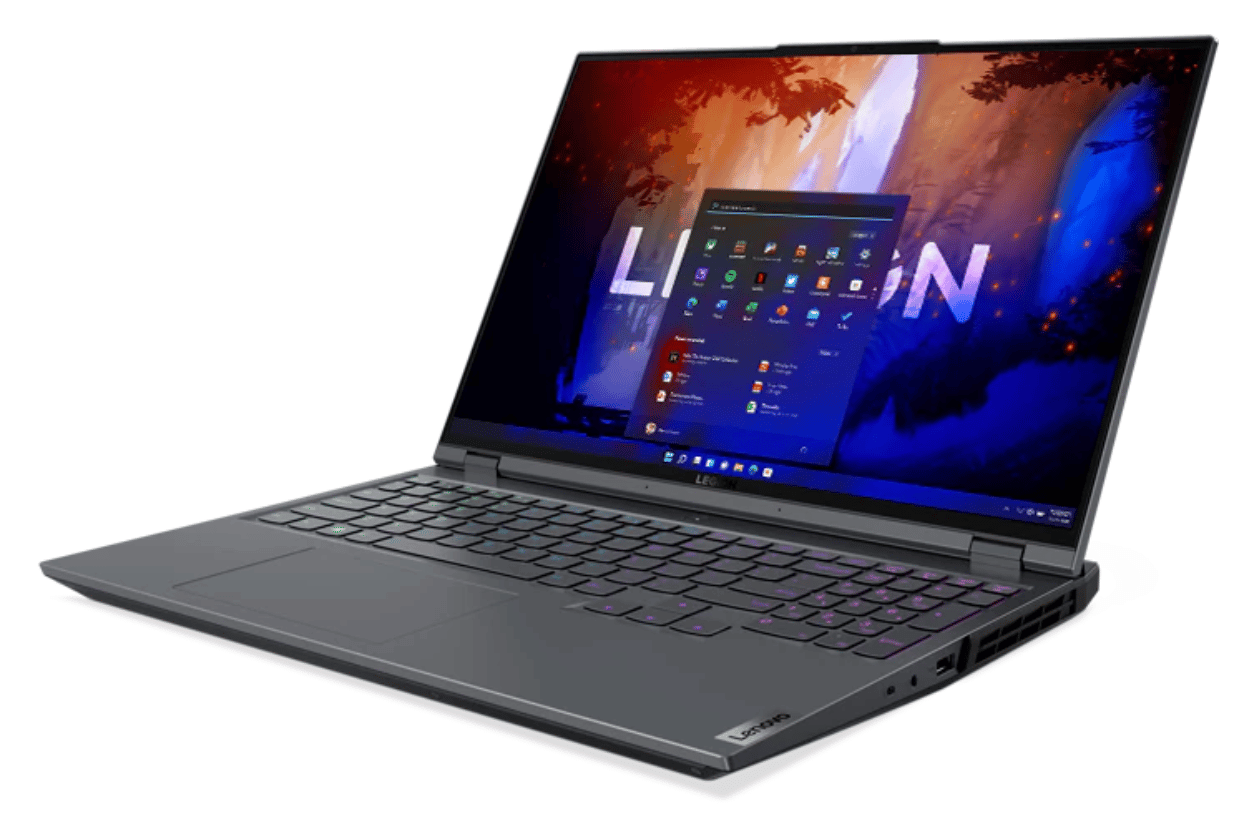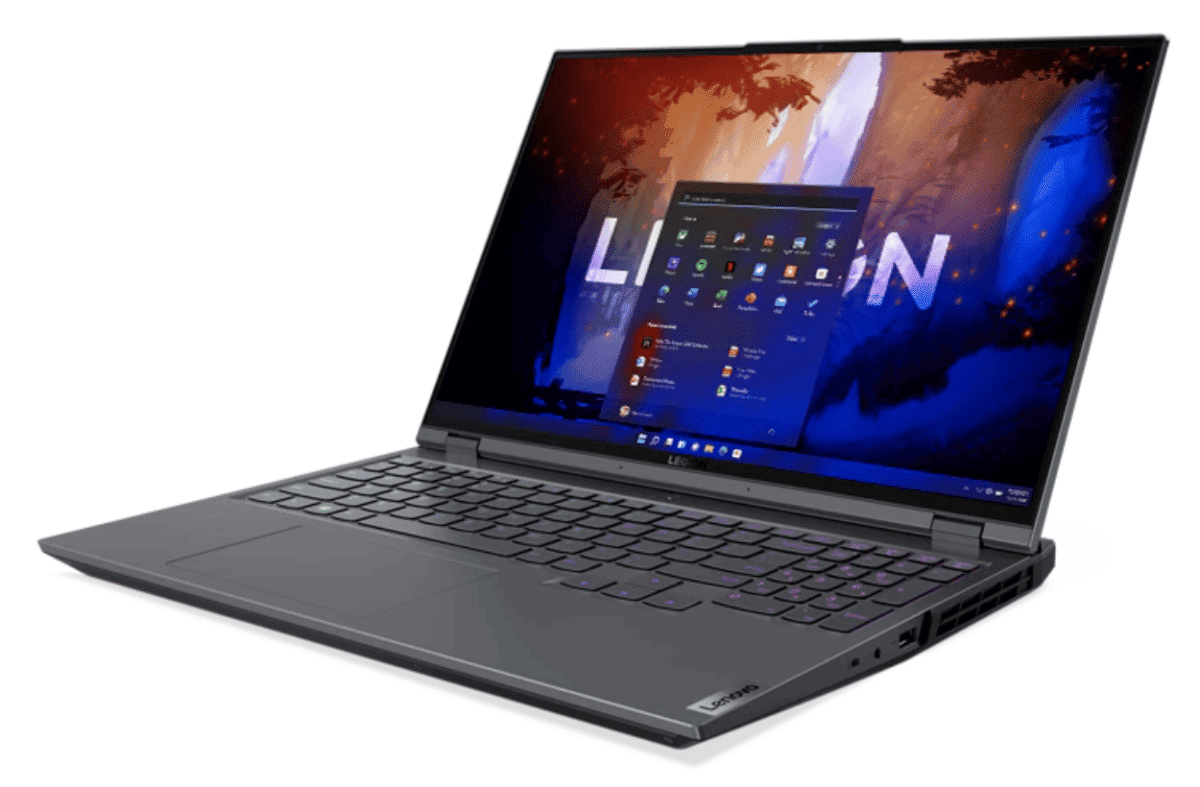 The Lenovo Legion 5 Pro's unique selling point is the screen aspect ratio. The 16:10 screen gives you space to multitask while playing games. It's powered by AMD Ryzen 5800 processor and the RTX 3070 graphics chip, making it powerful enough to run heavy games smoothly. And you can get the correct colors with its 2560 x 1600 resolution.
However, its battery life is weak and can only run for 4½ hours on a single charge. It comes with a 300W power brick but can be too heavy to carry around.
9. MSI GE76 Raider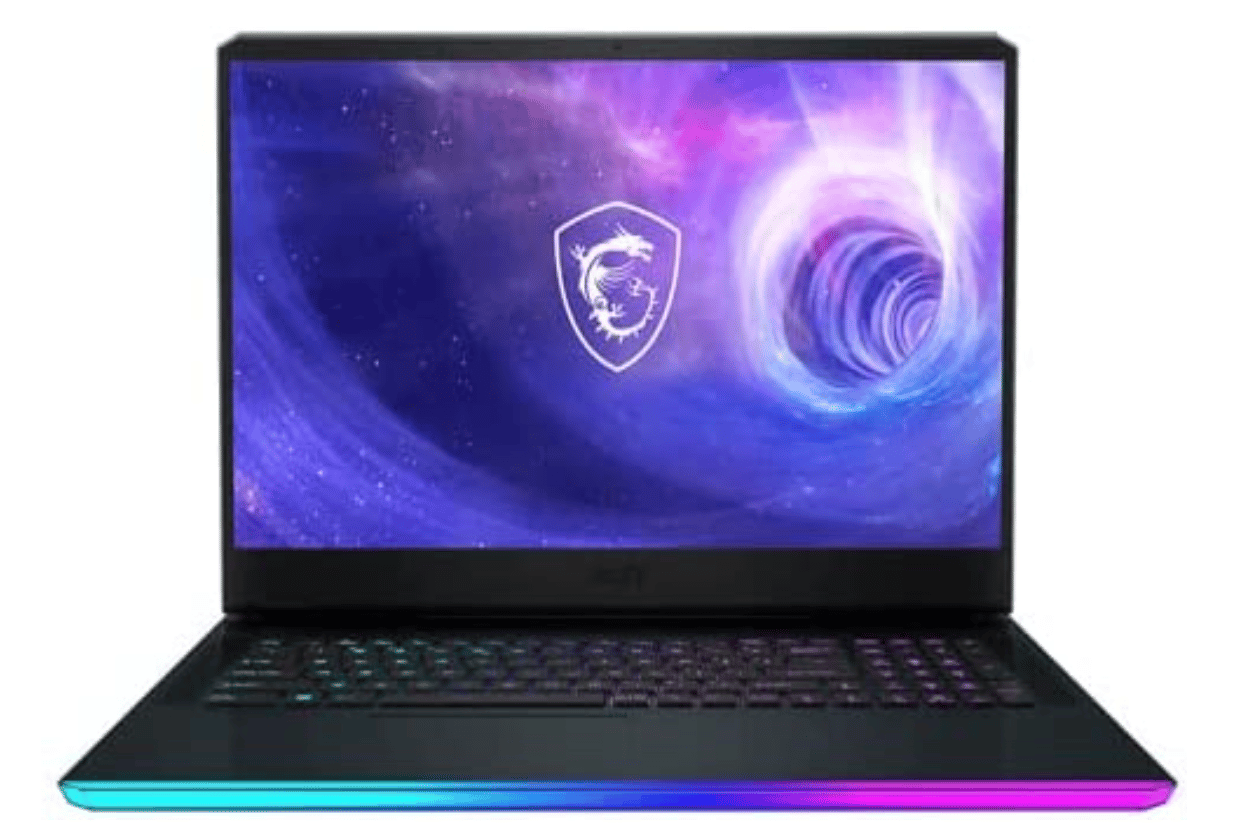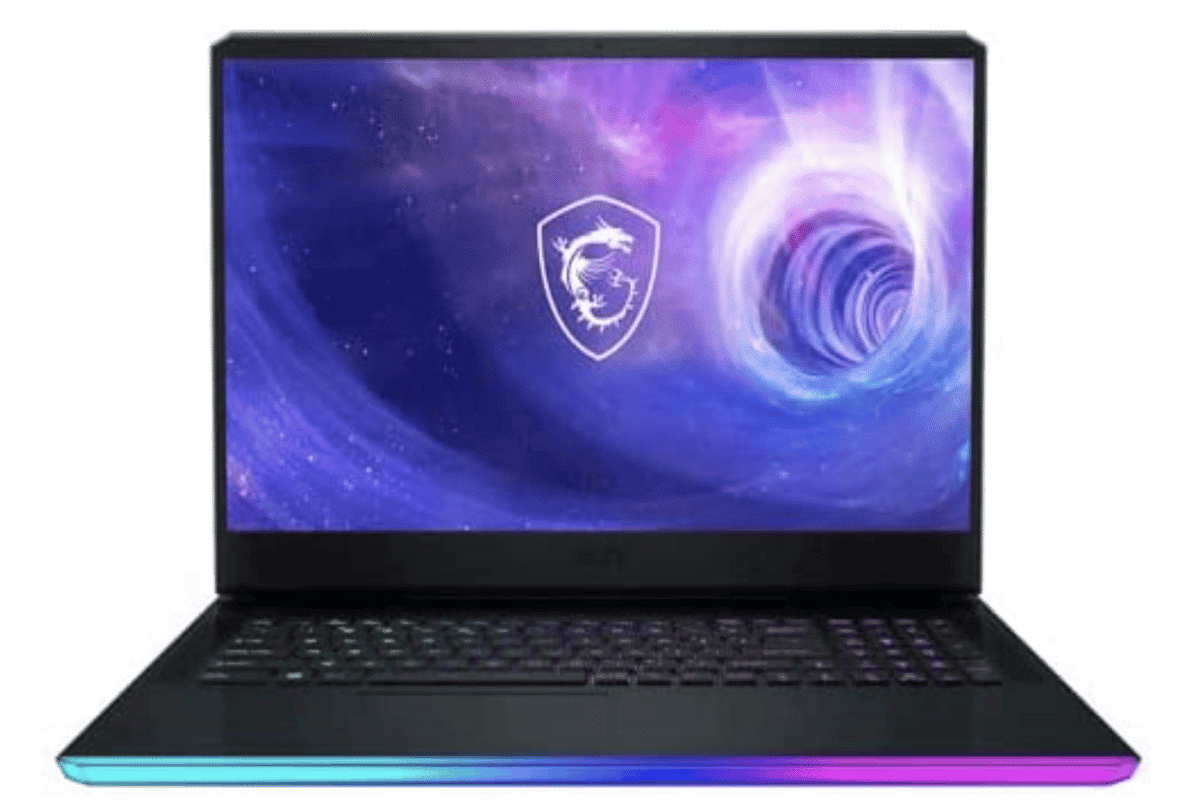 MSI GE76 Raider is one of the most powerful gaming laptops on this list. It comes with 32GB RAM and two 1TB SSD memory slots. With a 17.6-inch display screen and 4k resolution, you get to watch game graphics clearly without squinting your eyes. Its latest 12th-generation Intel processor and Nvidia RTX 3080 are perfect for fast-action games.
The keyboard is mechanical, precise, and very responsive.
The downside of this gaming laptop is its heavy weight ( 2.9kg), making it more of a home laptop. Also, it gets hot quickly, and the fans are too loud. 
10. Asus TUF Dash F15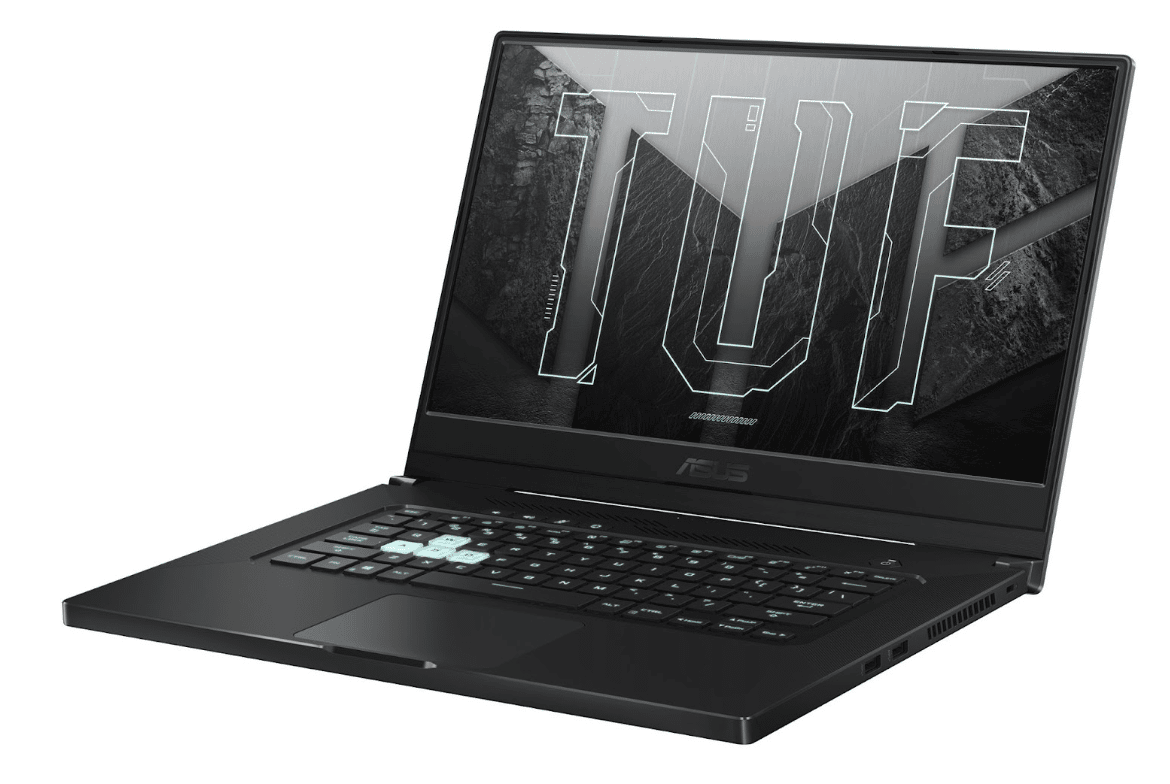 Asus TUF Dash F15 has a cool, classy, portable design. In 2022, it won the CES Innovation Award for gaming laptops. The laptop has a 10-hour battery life with an Intel® Tiger Lake CoreTM i7 CPU, Nvidia GeForce RTX 3070, and DDR5 RAM. These features give it superior power with a cooling design that increases airflow. It has a QHD 165Hz display, a 15.6-inch screen size, 16GB RAM, and a 1TB hard disk.
Which Gaming Laptop is Best for Me?
All of the gaming laptops in this list offer top-tier functions for gamers, and their specifications will allow you to get the best immersive experience. Now that you have a narrowed-down list of gaming laptops, your ultimate choice will depend on your budget and gaming needs.