Nvidia has now officially presented the new RTX 4070 after several weeks of leaks. With the latest graphics card, Nvidia is targeting 1440p gaming with more than 100 fps with ray tracing and the company's latest DLSS 3 upscaling technology enabled.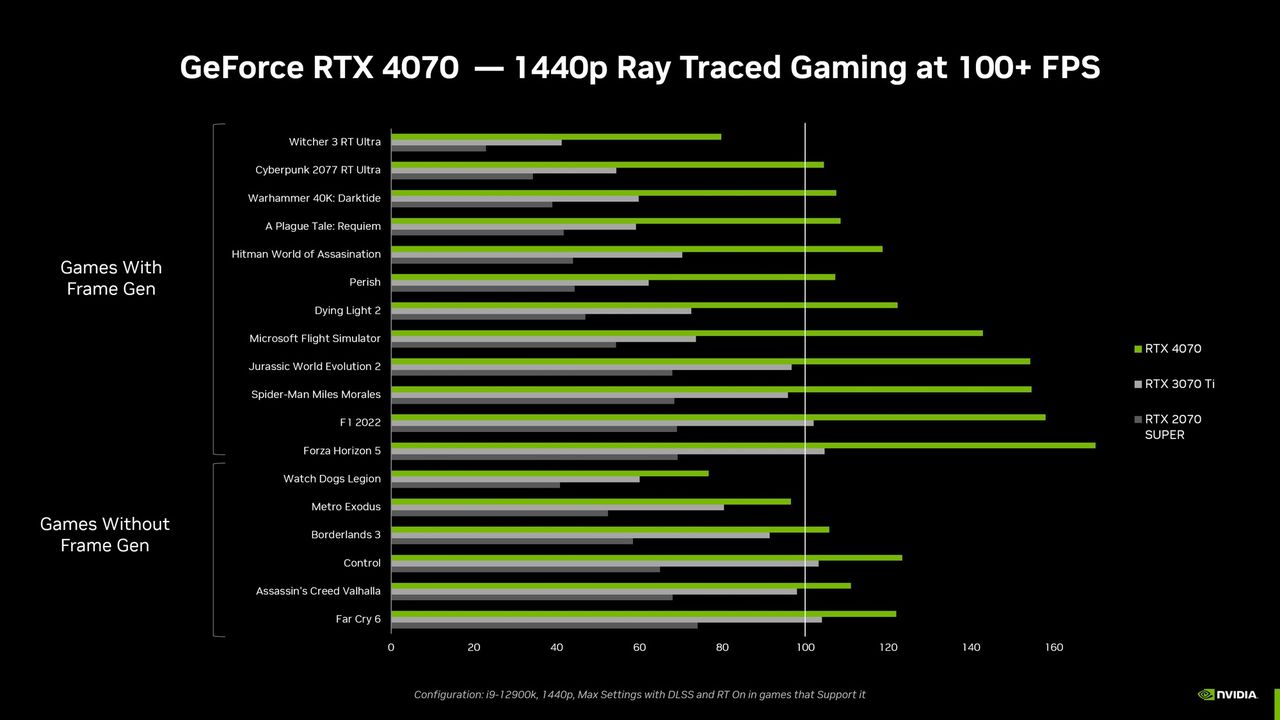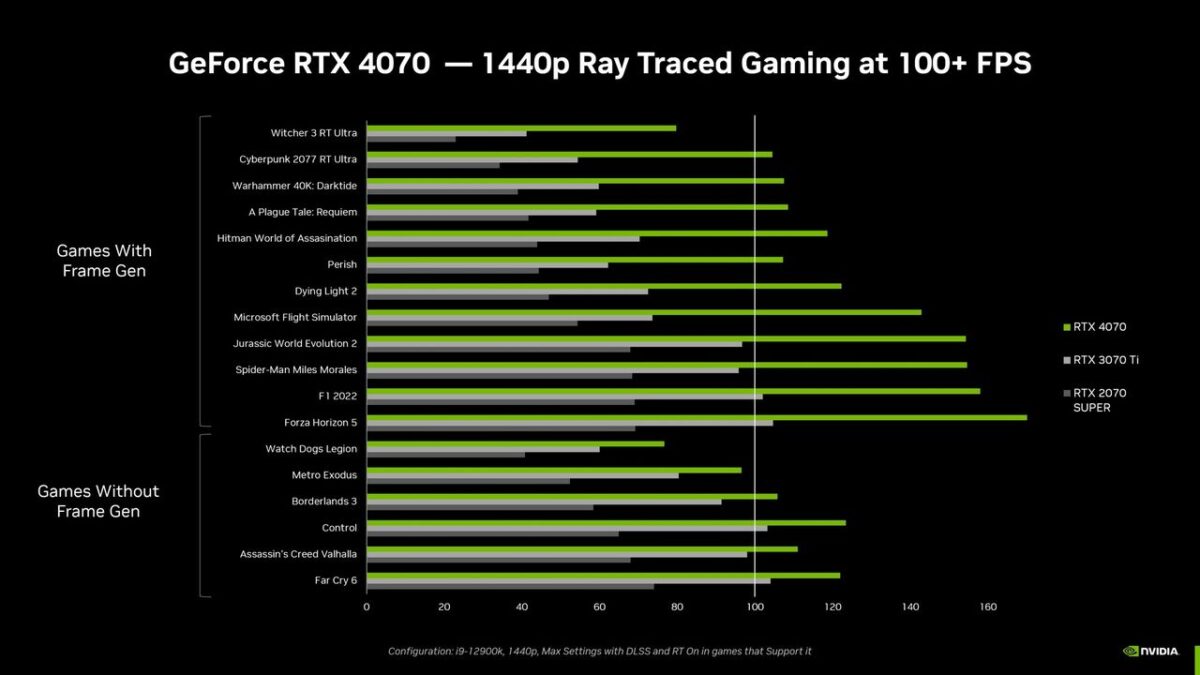 The RTX 4070 is shorter than an RTX 3080 and is designed to match its performance at 1440p. The 4070 is built on Nvidia's latest Ada Lovelace architecture and includes 12 GB of GDDR6X memory, instead of the 8 GB found on both previous RTX 3070 and RTX 3070 Ti models.
The RTX 4070 also includes support for the AV1 codec, which is welcome as YouTube is soon to roll out AV1 livestreaming for better bitrates and image quality.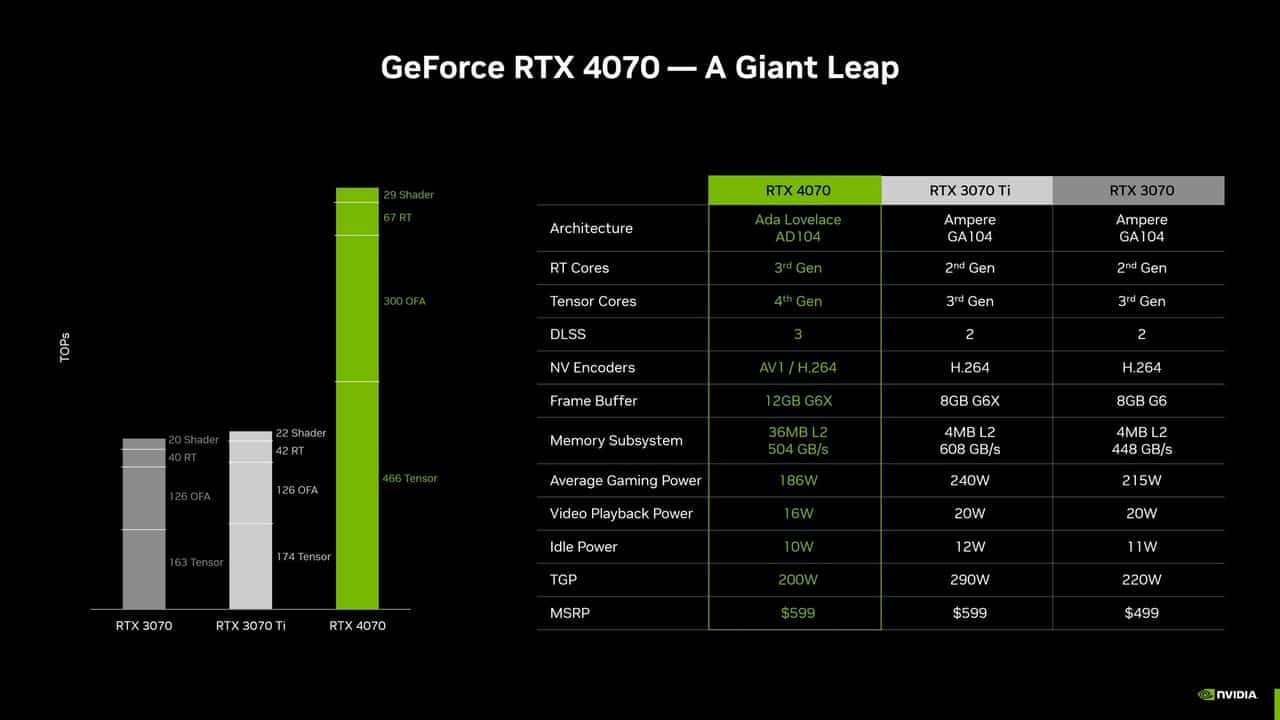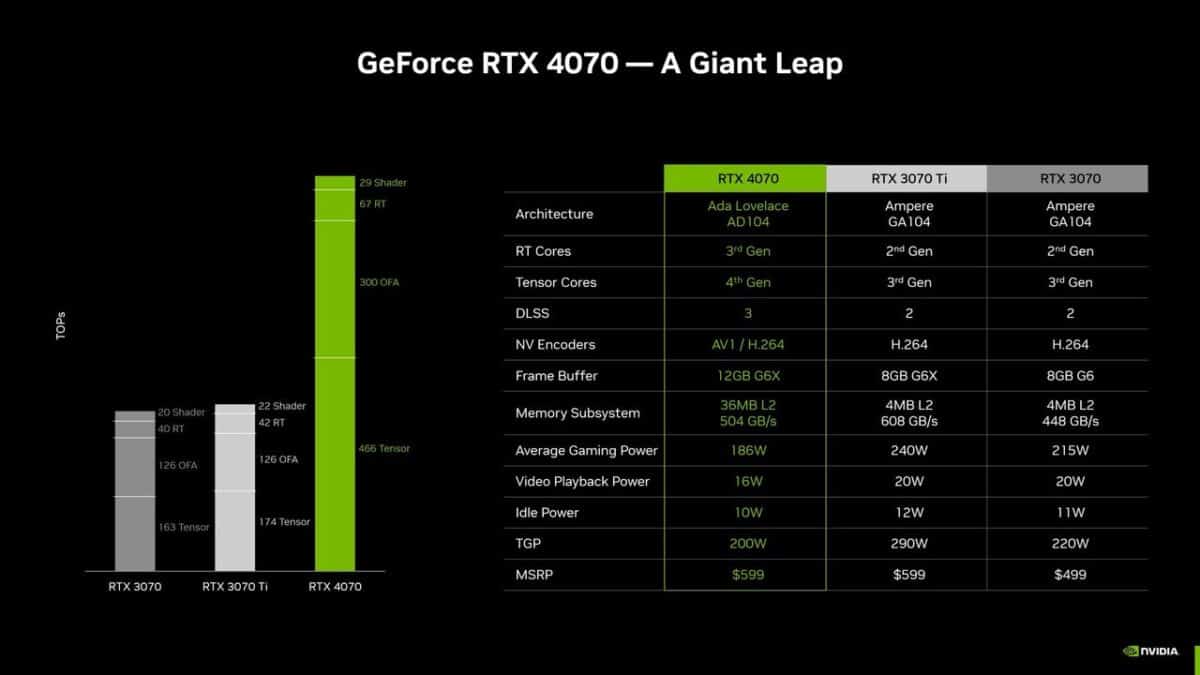 The RTX 4070 is being released in April.