If you are someone looking to purchase your first pair of mountain biking pedals, or just want to switch up the setup that you already have, this article is the right place for you.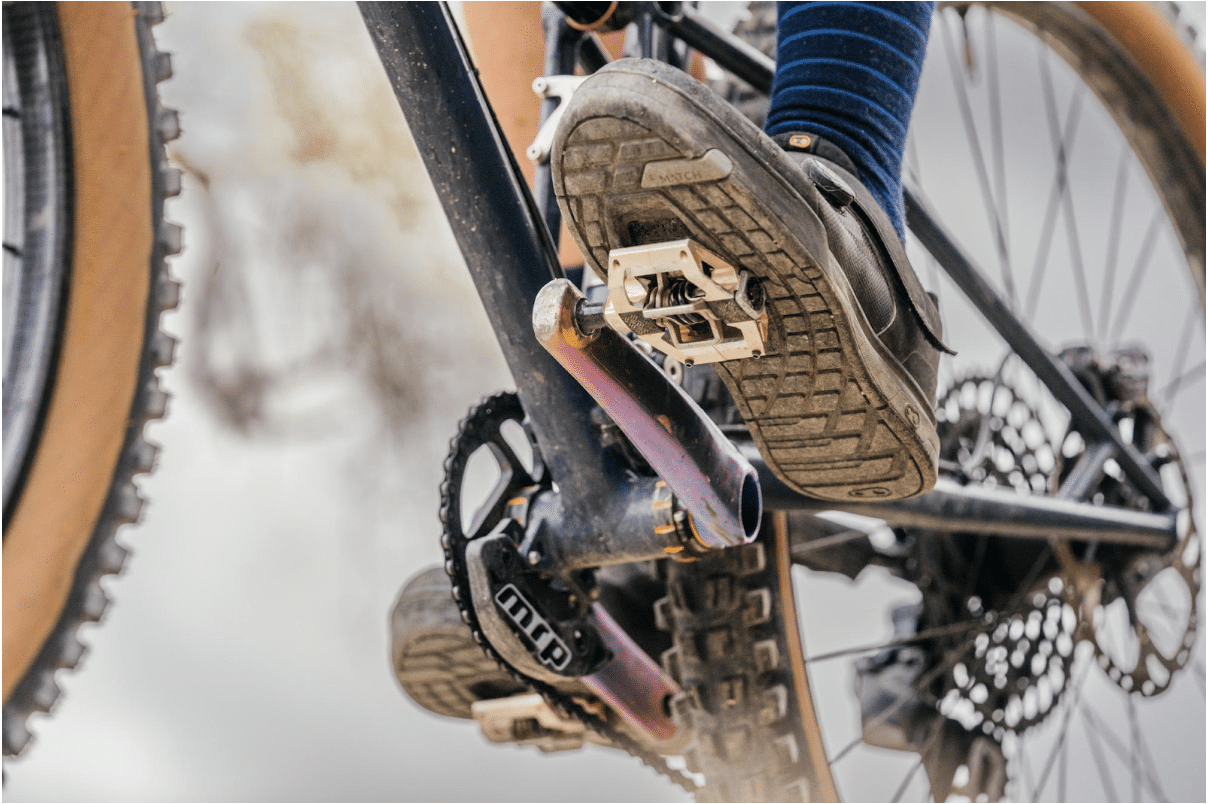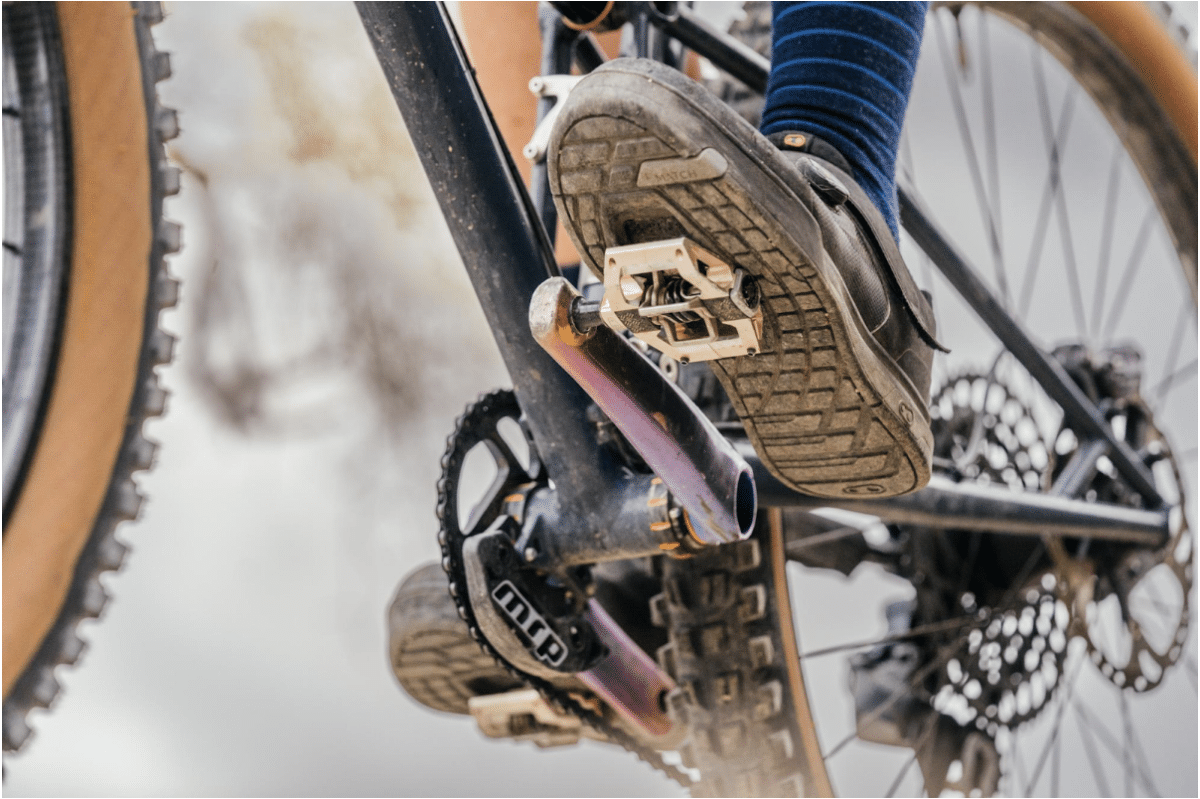 The pedals that you choose to run on your mountain bike will have a challenging job ahead of them as they are one of the three contact points where your body will be making contact with your bike, so they'll not have to have a suitable interface but also need to give you an element of control. 
The Best Flat Mountain Bike Pedals of 2023
Deity TMAC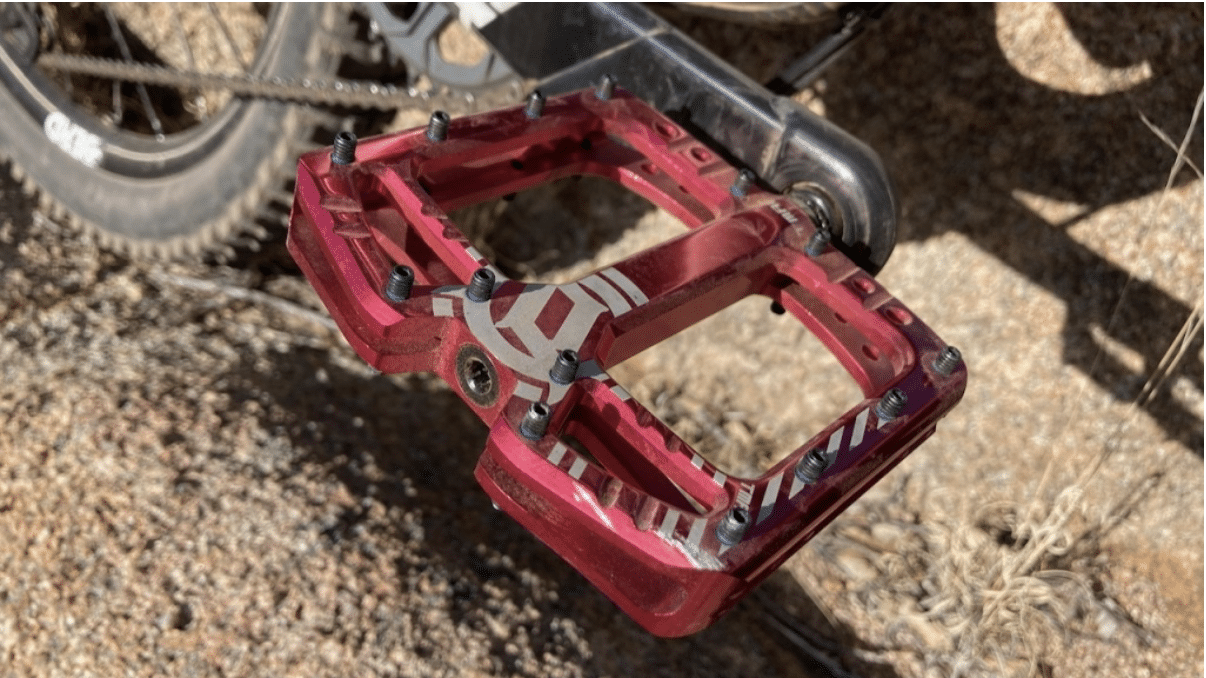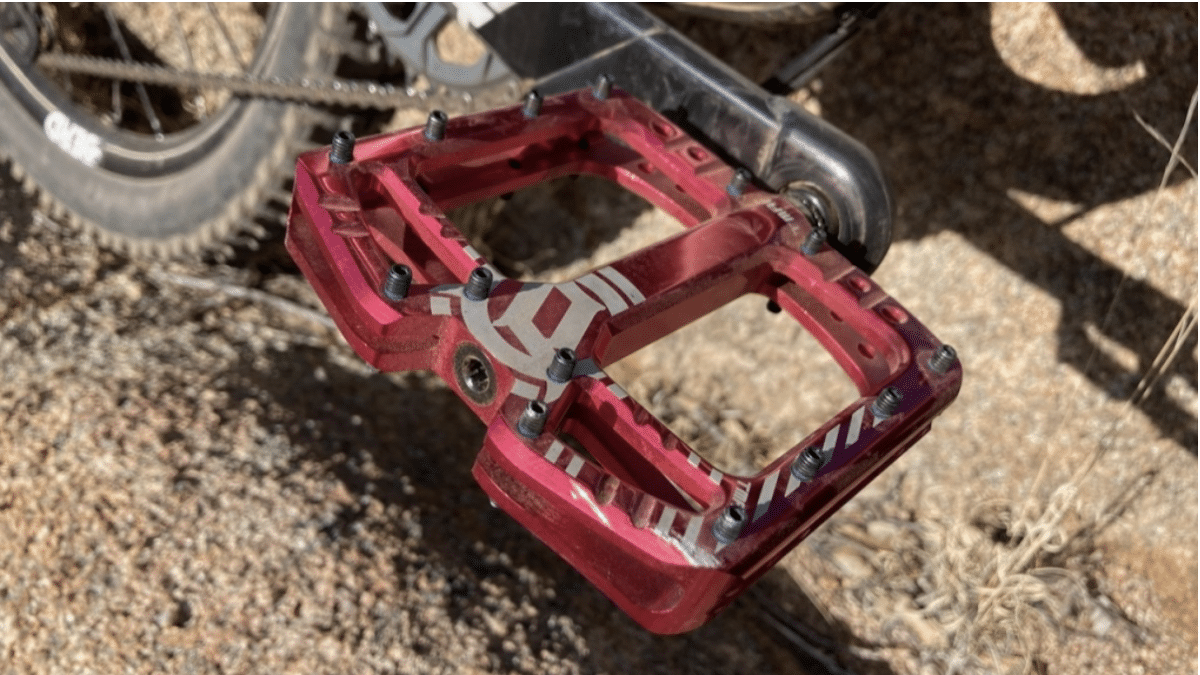 Price: £140
This is easily one of the best flat mountain bike pedals that you can purchase in 2023 because of its awesome concave form and well-positioned, pointy pins that are able to create a type of grip and stability that is absolutely unmatched.
This pedal was designed with help from a famous freeride by the name of Tyler McCaul, these pedals are big and square and measure in at 110mm in length and 105mm in width. Although this pedal is the Deity brand's largest pedal, its aluminium body still managed to keep a weight of 454 grams in total.
This pedal is made up of fourteen various adjustable and replaceable grub screw-style pins that are dotted around the edges of the pedal platform. Both these pins as well as the concave platform that this pedal has been designed with maintains that crucial traction between your foot and the pedal, even when you are hitting rocks here and there.
When you have this pedal equipped on your bike, you won't experience too much foot clawing, which enhances the control that you have of the bike and also reduces your tiredness that you may experience.
HT PA03A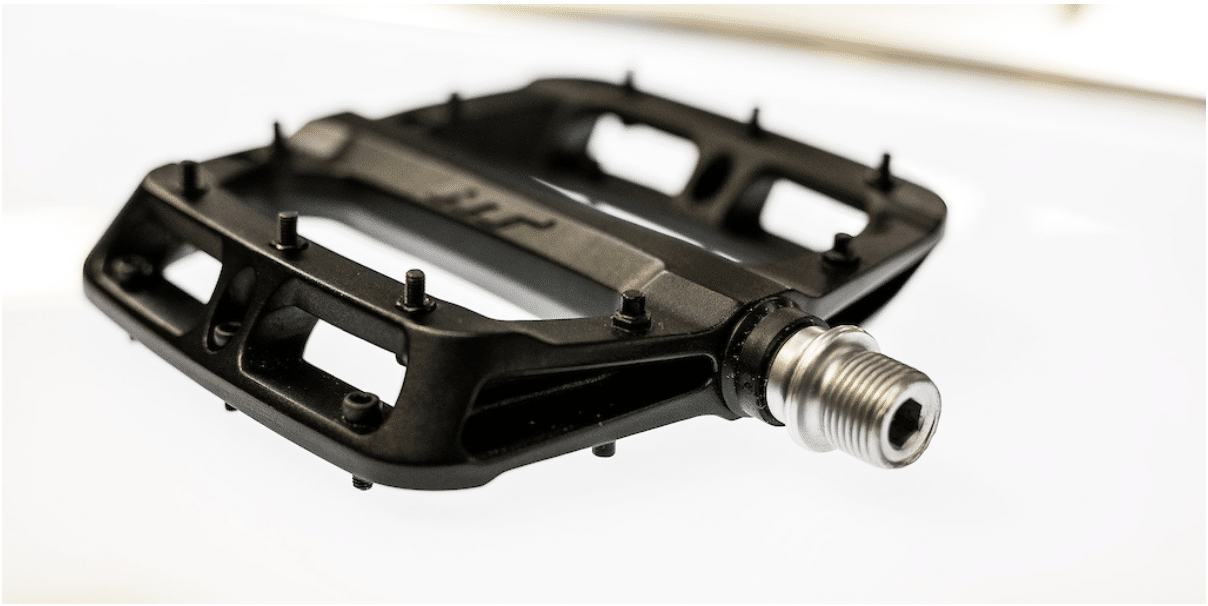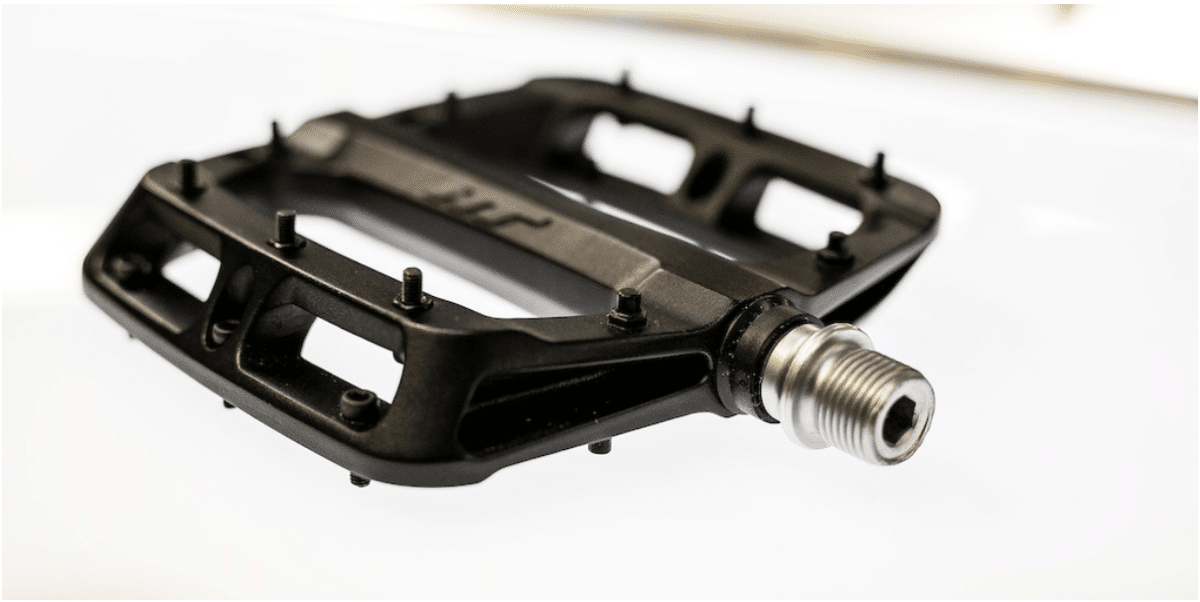 Price: £40
Then moving on to the PA03A pedals, they offer a very impressive amount of performance, thanks to its concave platform and its replaceable pins, even though they may not have the most catchy or attractive name.
Since these pedals are spinning on CNC-machined Cro-Mo axles that have two sealed bearings, it makes these pedals very easy to fully service, using just your common tools.
So, the long, sharp pins paired with its well-sized body provides an amazing level of traction as well as a confidence-inspiring connection with your bike. You'll also be able to replace these steel pins by using an Allen key from the rear end of your pedal.
Nukeproof Horizon Pro Sam Hill Enduro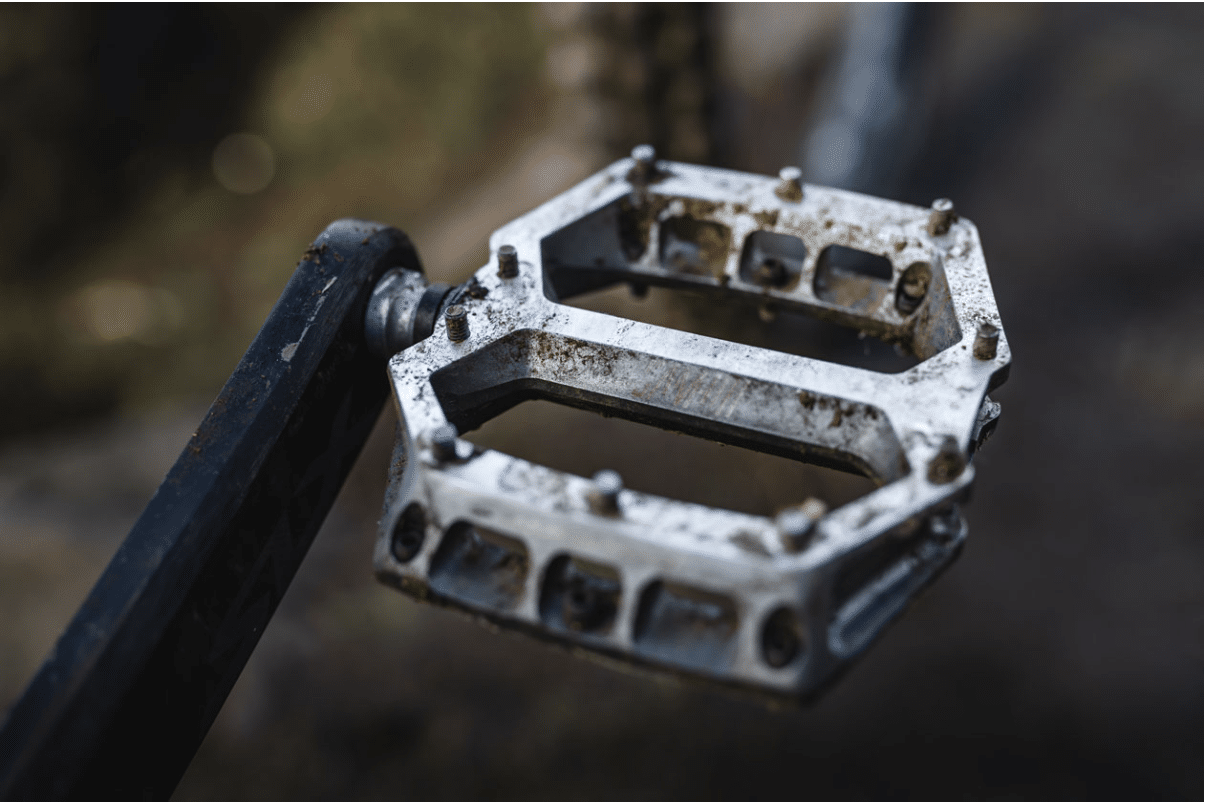 Price: £90
These pedals have proved themselves on the battlefield as this and its earlier incarnations have seen victories at the highest level on the bike of Multiple Enduro world Series champion Sam Hill.
These pedals have managed to get a perfect-sized body that is able to strike a balance between grip, support as well as size, which you will feel as soon as you hop onto these pedals. Each one of these pedals are fitted with 10 pins on each side and also have a concave shape, making these pedals a top performer and a valuable contribution to your mountain bike setup. You'll be able to adjust these pins from 5mm in length to 6mm by firstly removing the supplied shims and then using a 2.5mm Allen key.
The two things that keep these pedals spinning are two sealed bearings as well as two DU bushes. So not only are these pedals durable, but if the time ever comes when you'd need to rebuild them, then you'll be happy to know that Nukeproof sells all the spares you'd need.
Burgtec Penthouse Flat Mk5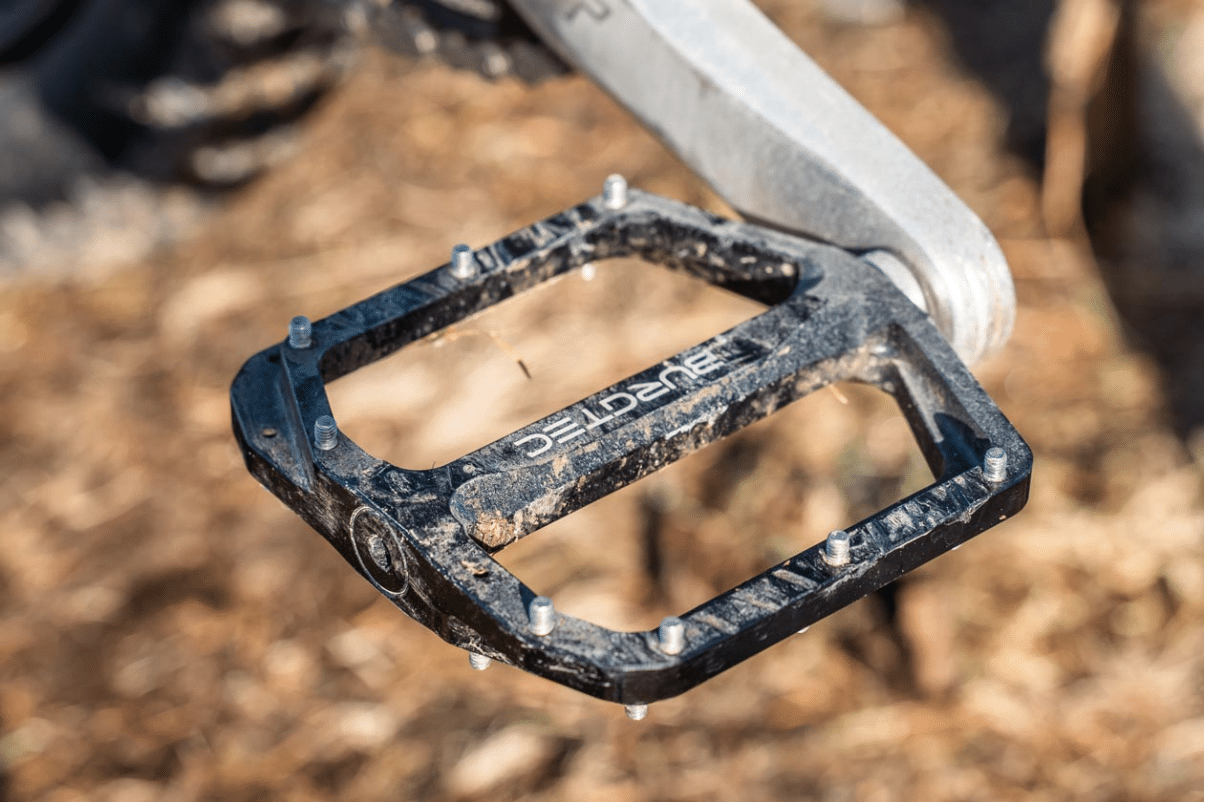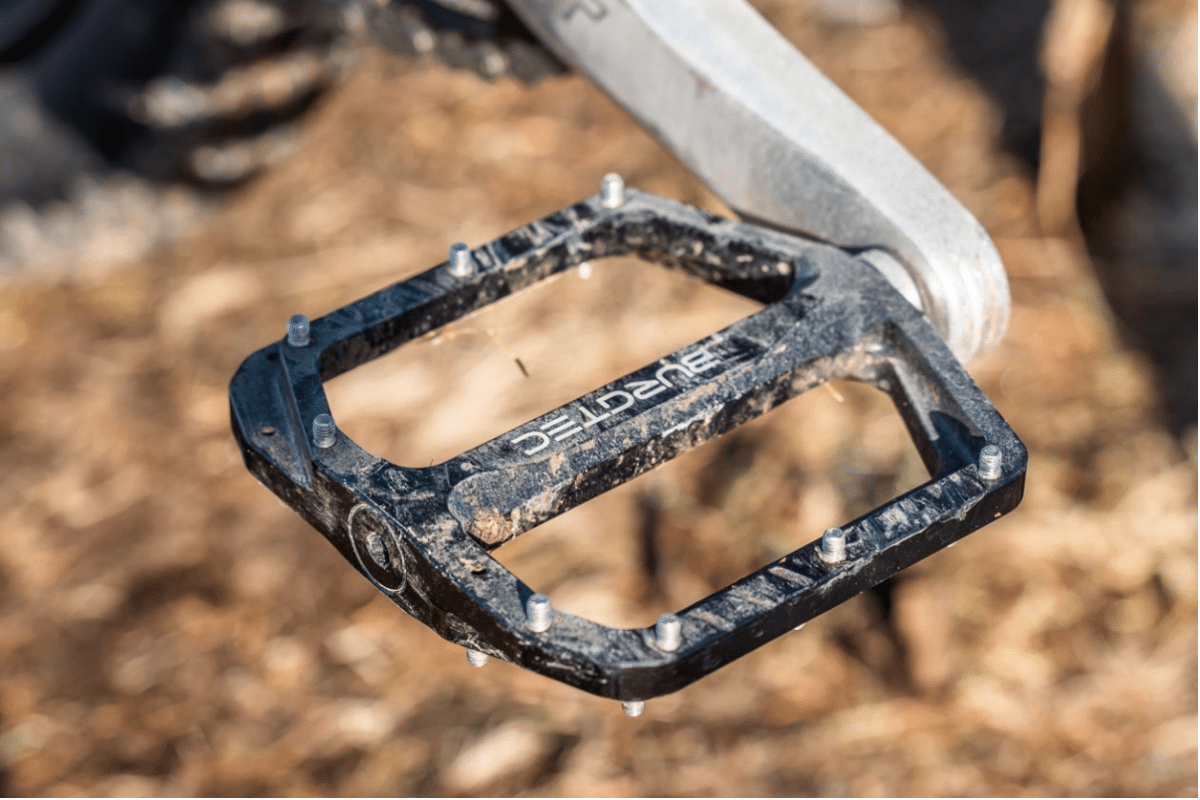 Price: £110
Burgtec is a British company that has been involved in designing and manufacturing parts for the mountain biking industry for many years and their latest flat pedal, the Mk5, is close to the perfect mountain biking pedal. The pedal platform is big but isn't too big that it would become a hazard through rock gardens. These pedals also have loads of grip thanks to its concave design as well as the eight 4.5mm tall removable pins that it has.
You'll be able to customise your pedal as they're available in a lot of different colour options in order to match or contrast your bike however you'd like. These pedals are quite light, especially for being alloy pedals, and a pair of these weigh in at 382 grams in total.
The Best Clipless MTB Pedals
Shimano PD-M520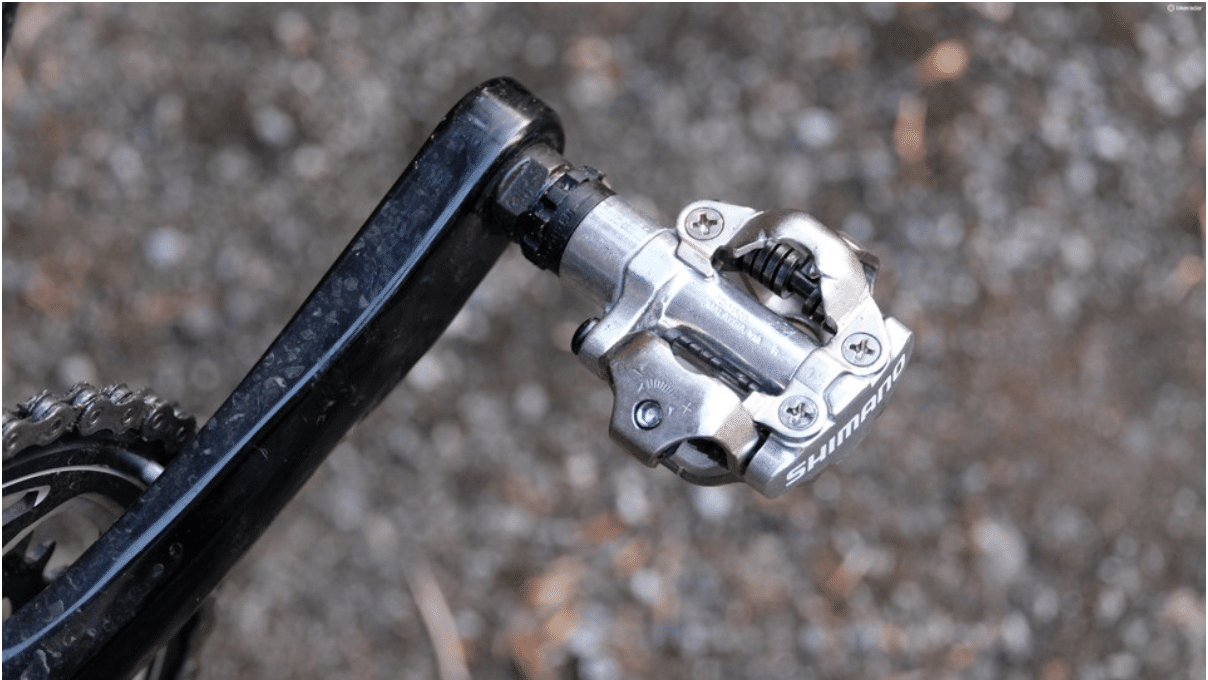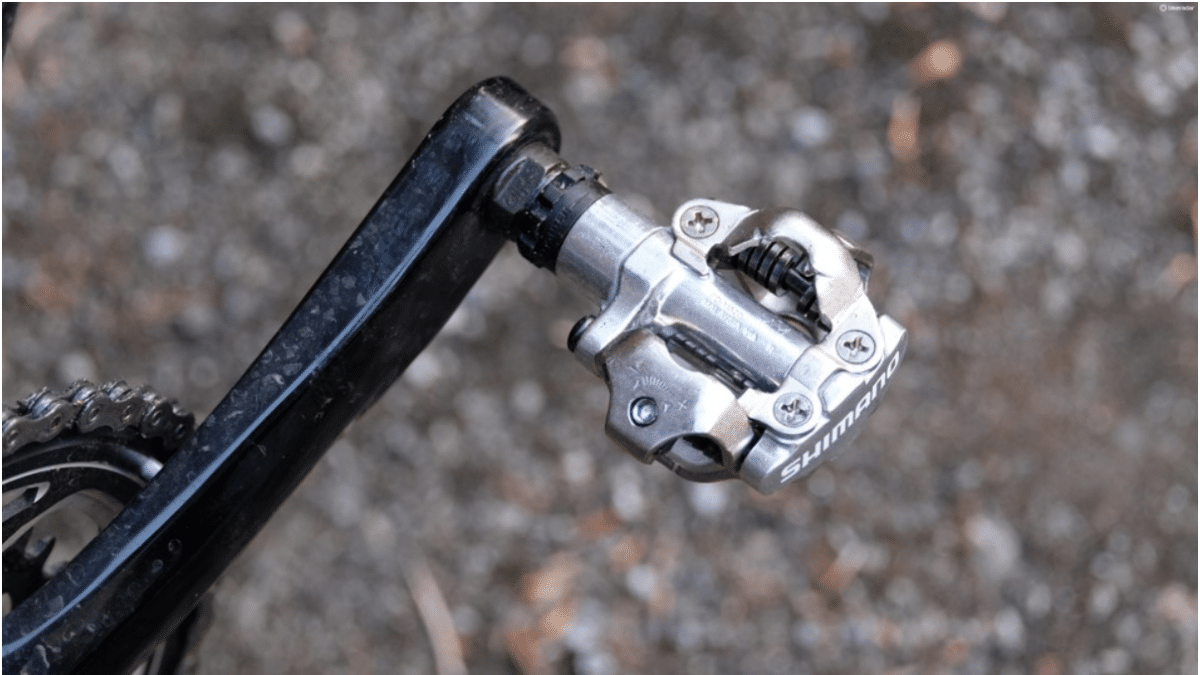 Price: £36.99
These clipless pedals by Shimano are one of the most popular bike pedals out there and are especially popular amongst commuters, gravel riders and mountain bikers. The main reasons as to why these pedals have seen so much fame is because of its awesome double-sided entry but also because these pedals are just so easy to use and are extremely reliable. 
The mechanism that you will find in the PD-M520 housing is the same as what you'd find in the more expensive XT and XTR versions, however it has been specced down in order to reach its lower price point. However, if you take good care of these Shimano pedals and make sure that they are well lubricated as well, then it'll be hard to even distinguish them from either of the pricier versions. 
And finally, thanks to these pedals' simple cup and cone bearings, it makes it extremely easy and also quick to do any maintenance work to make sure that it is always in tip-top condition.
Crankbrothers Mallet E LS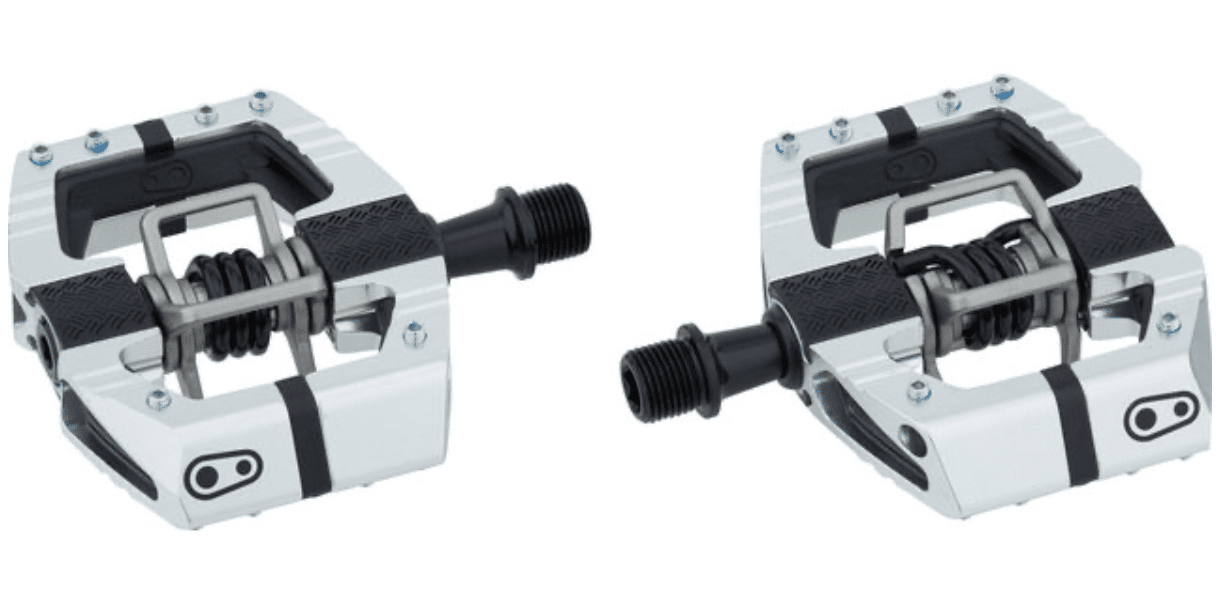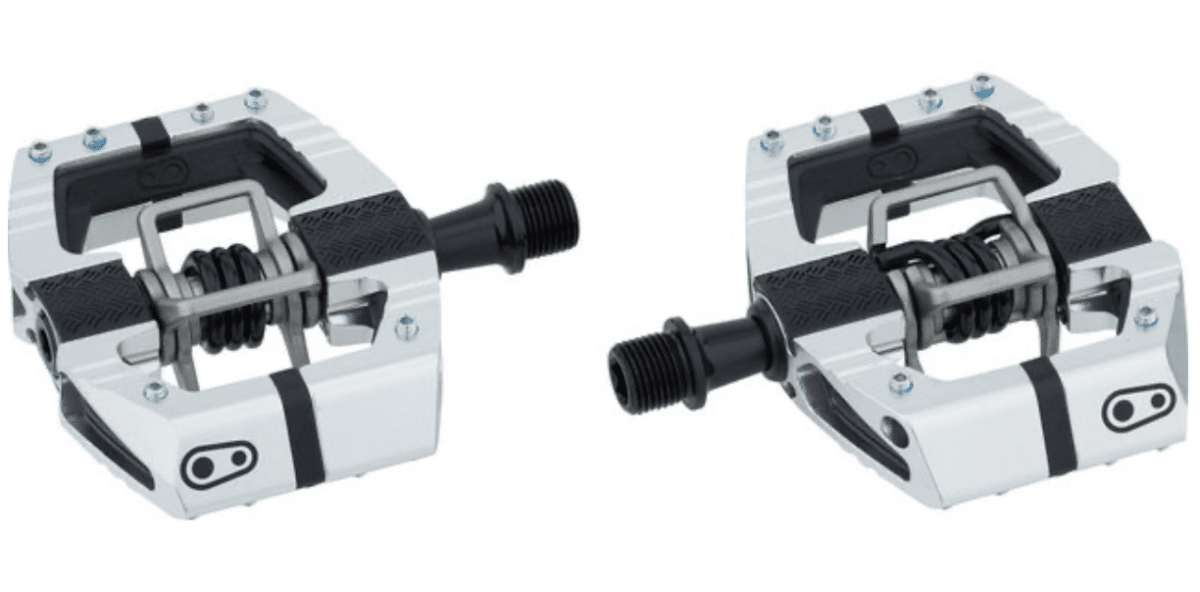 Price: £149.99
If your budget is quite big and you aren't too worried about the price aspect of things, then these are perfect if you are looking for a high-performing trail, enduro or downhill pedal, especially if you are going to be wearing downhill style shoes.
The low-profile cage that these pedals have are concave and it gives quite a solid engagement with your shoes as well as the six pins that are located on the pedals body. You'll be able to easily fine-tune the fit of these pedals to suit the various shoes out there, thanks to its changeable 'traction pads' and cleat shims.
When it comes to riding with these pedals on the trail, it'll offer you that support that you'd get from a flat pedal but also the security of being clipped in so that you are able to focus on riding fast.
Funn Mamba S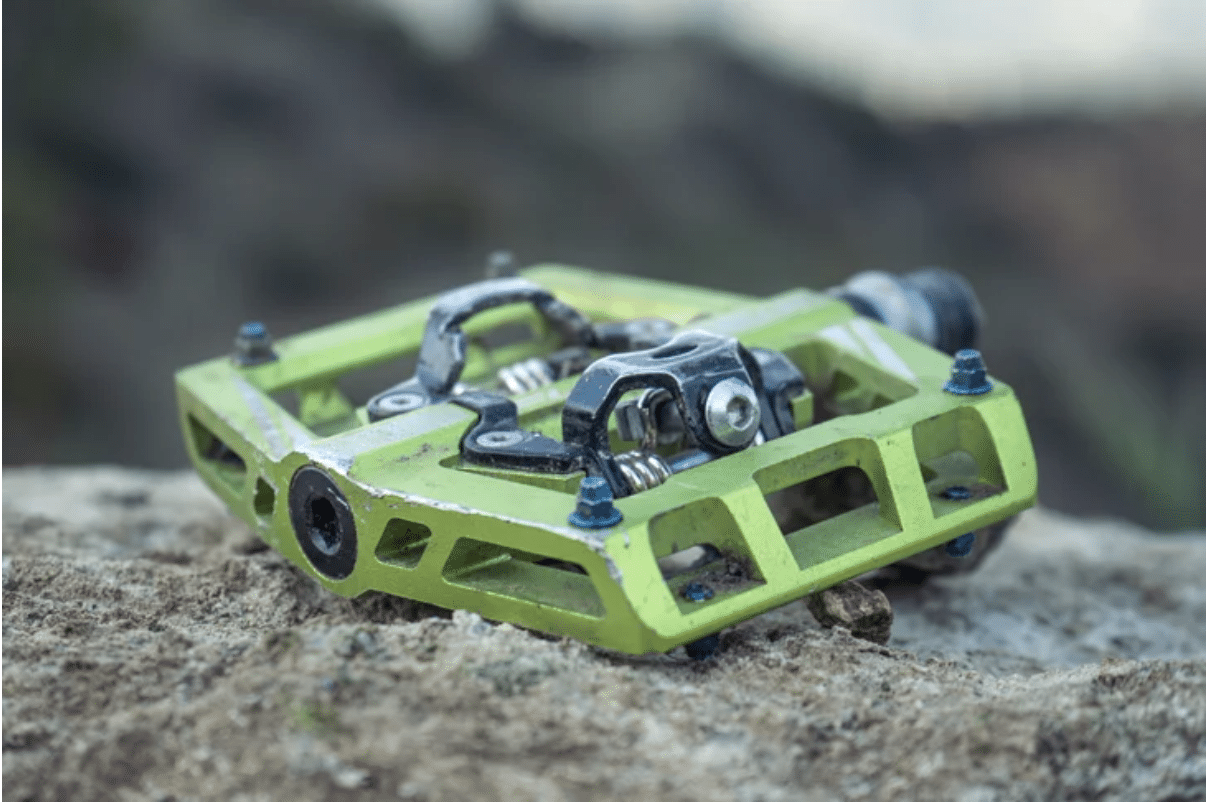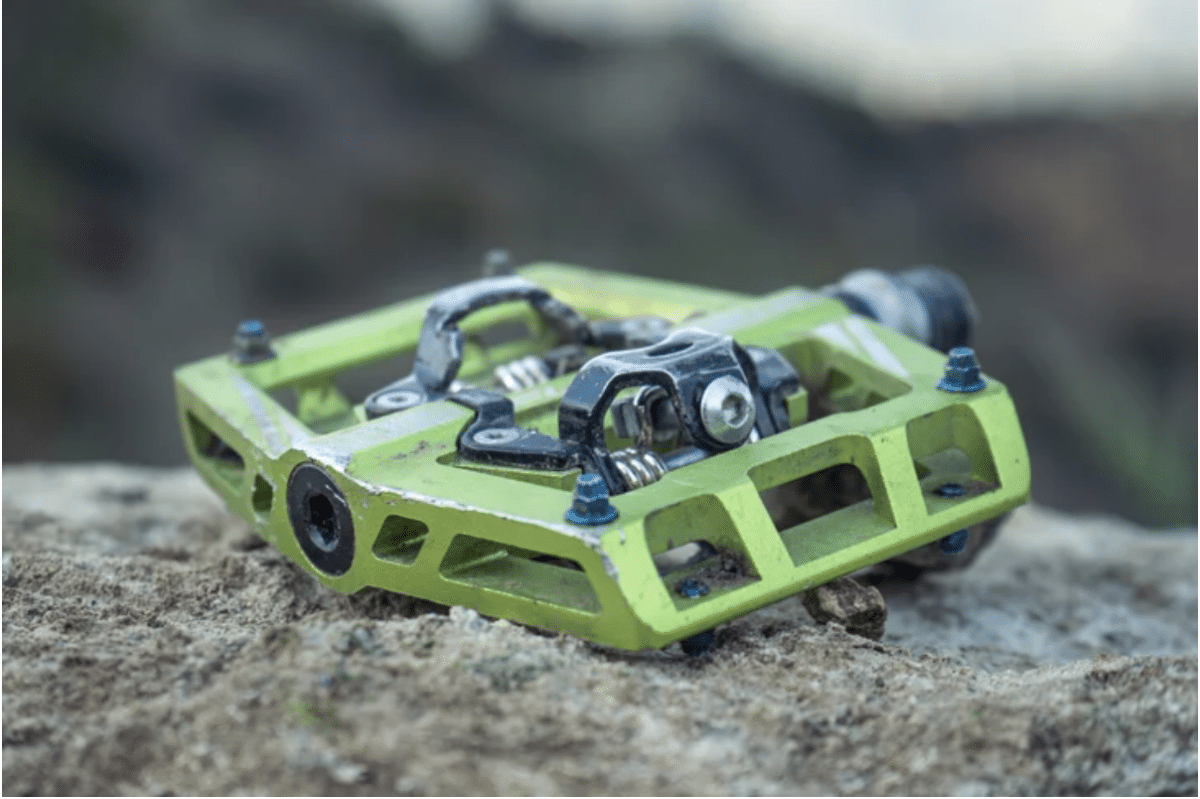 Price: £110
The Funn Samba S pedals are awesome and bring out the best characteristics that you love from the Shimano, HT and Nukeproof clipless pedals. Thanks to the greatly sized hexagonal shape that these pedals have, it provides the riders with enough support underneath your feet, but is also not so big that they'd catch on any rocks or roots whilst you're riding.
The pins that you can opt for with these pedals are 5mm high and even though you can't adjust them, they still give you quite a lot of good grip. You'll be able to clip into these pedals from either side, however it does need a little more foot twist than others as it has an 18 degree release angle. Since you run the spring tension lower, it also means that you won't have to worry about your shoes accidentally unclipping whilst you're cycling on any trails.
Lastly, these pedals also come with a grease port, which makes them a lot easier to maintain and look after well.
Shimano XT M8120 Trail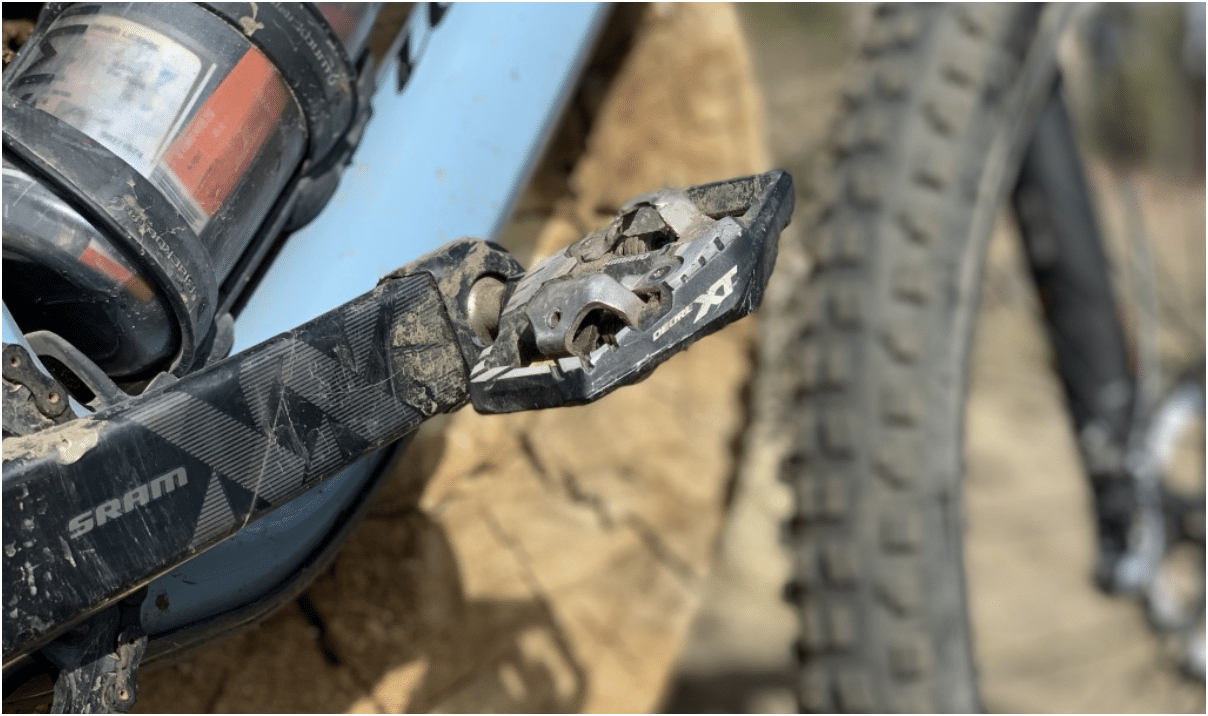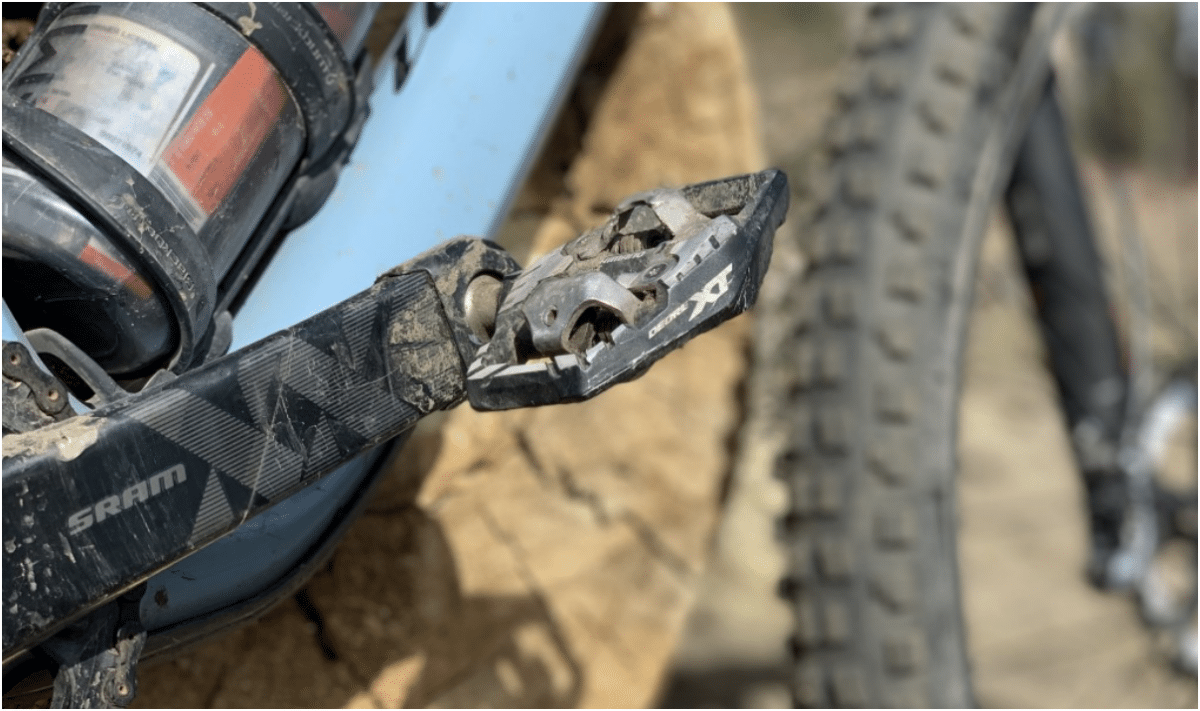 Price: £100
These pedals are absolutely amazing for those riders who want to fit these pedals onto their bikes and then just forget about them, because the Shimano XT M8120 pedals require almost no maintenance and still give you great resistance against and sort of tough or muddy condition because of its large platform as well as its easy setup.
The cleat engagement of these pedals is consistently snappy, and the cage provides all riders with a great amount of support and really only comes in the way of those who may have the bulkiest of XC shoes.
Final Words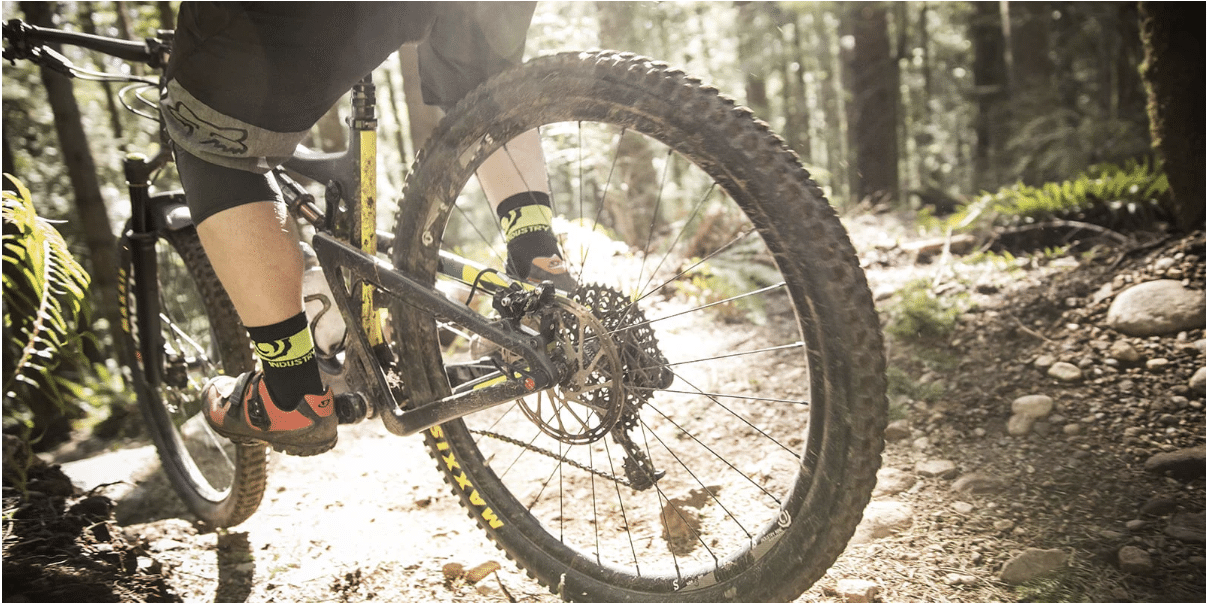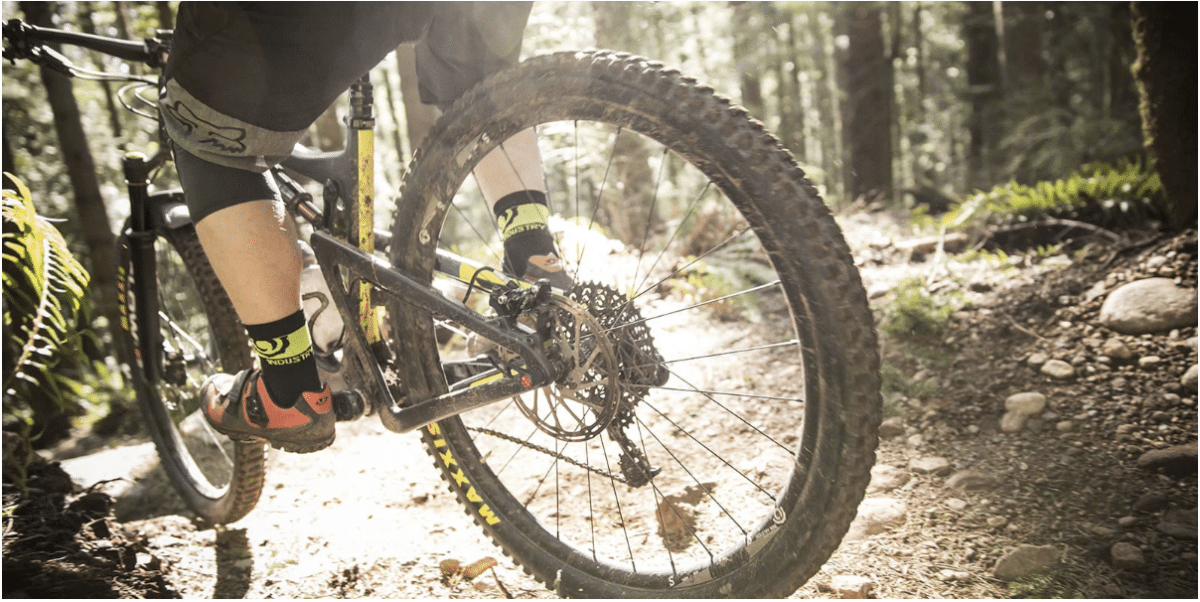 So, there you have a full list of some of the best mountain biking pedals that you can purchase for your bike setup, for both those wanting to run flats and those who'd prefer clipless pedals. Hopefully one of these pairs of pedals catches your eyes and compliments your riding style perfectly.