A lot of riders like to look into the background and history of a mountain bike brand before they buy anything from them just because they know that this may have quite an impact on how they design their bikes and how they feel to ride. Nowadays it is hard to find brands that you like and believe in because there are so many out there and it's hard to keep up.
You can find bike companies that are anything from value-oriented, like Co-op Cycles, to brands that are premium and sell high-end, carbon-only rigs, like Yeti. The brands that have been included in this list, below, are all the best of the best and the mountain bike brands that are able to stand out amongst all other brands.
This list will help you get a better understanding about the different brands as a whole so that you are hopefully able to find your dream brand that you'll stick with for the rest of your life.
Specialized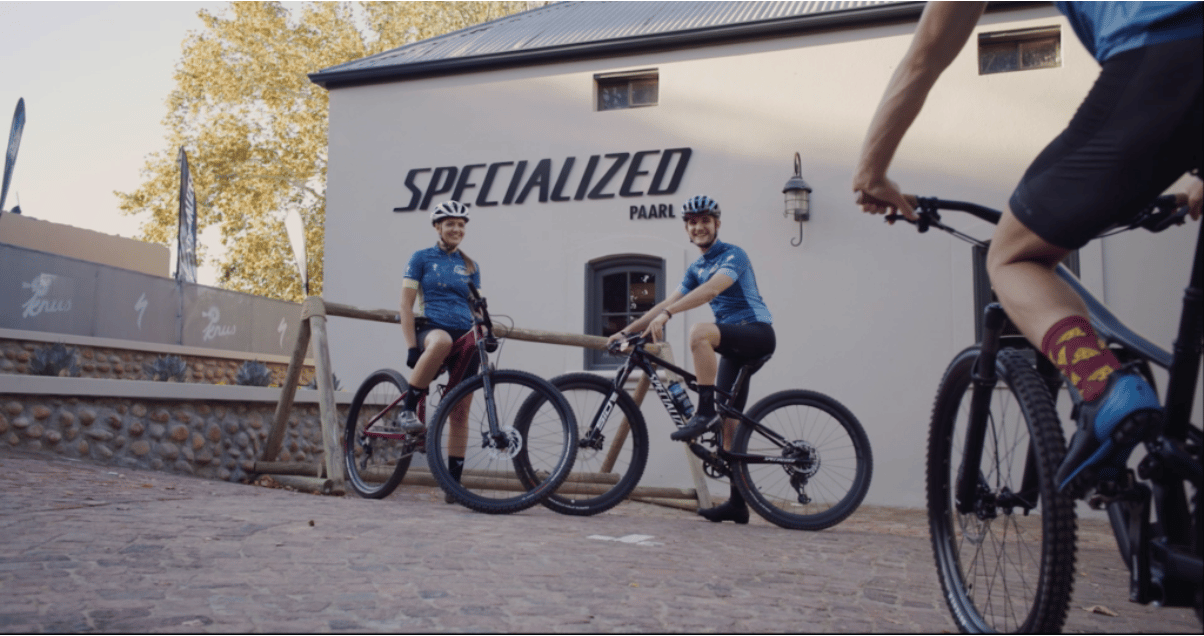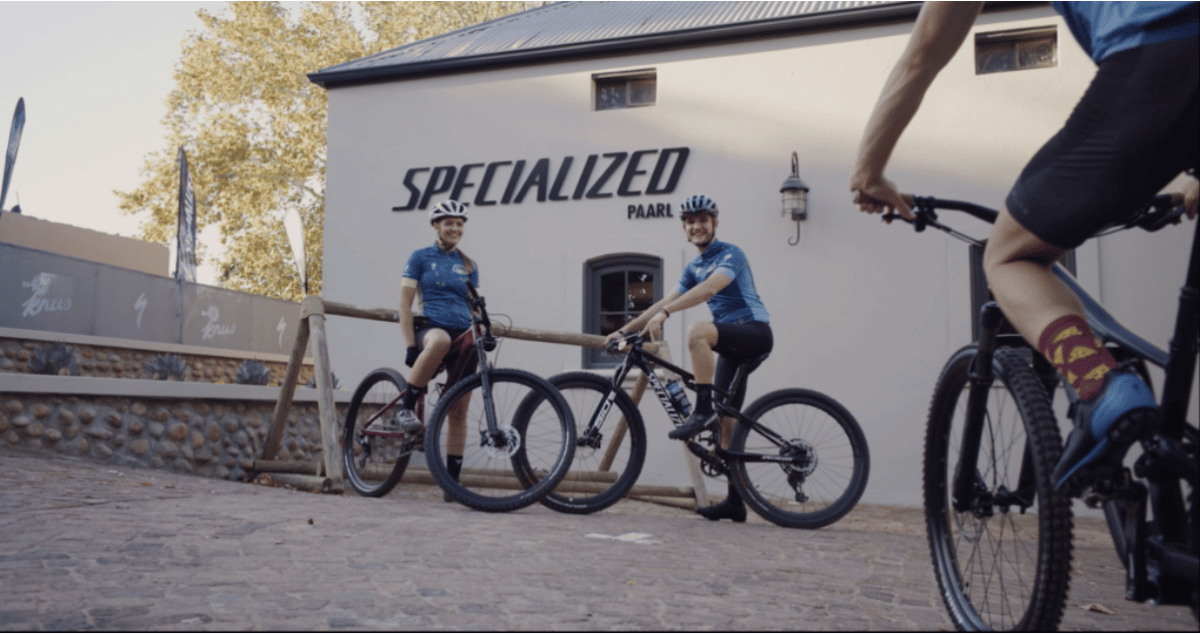 Location: Morgan Hill, California
Well-known models: Stumpjumper, Turbo Levo
Pros
Great Quality
Amazing bikes at every price point and all riding styles
Cons
Bikes can be a bit more aggressive than most
The Specialized brand was founded back in the 1970's and can be thought of as one of the brands that really popularised mountain biking tremendously in the United States. The company has its headquarters and main operations in California but the bikes themselves are manufactured in Taiwan, where most brands manufacture their bikes.
The Stumpjumper
The bike that has been their staple in their lineup is a model that almost every single mountain bike rider has heard of, the Stumpjumper. The reason that the Specialized Stumpjumper has so much history is thanks to the fact that, in 1981, the Stumpjumper became the first mountain bike in the world to ever be mass-produced.
The Specialized brand didn't just stop there however and have continued to work on and perfect this bike and now they have more than 10 versions of their full-suspension design of the Stumpjumper, and they have even manufactured a more aggressive downhill-orientated design called the Stumpjumper Evo.
Then if you take a look away from just the Stumpjumper lineup that this brand offers, they also offer a huge collection of bikes ranging from entry-level mountain bikes to road, gravel and electric bikes, which means that no matter how or where you want to ride, Specialized will have you covered.
Innovation
Although the Stumpjumper may have been the one that started and gave this company a name, it is Specialized as a whole that continues to push their bikes to the limit each year with new innovations. An example of how Specialized pushes the limits and is so far ahead of other bike brands is their Turbo Levo electric bike which has been a leader within the e-bikes market while other U.S brands are only starting to release e-bikes now.
This brand does also have a sweet spot for our planet as they have partnered up with a non-profit brand called Call2Recycle, where they've managed to create a system where they try to recycle all e-bike batteries in the USA. The Specialized brand really tries to do new and unique ways for common problems that bikers have and an example of this is their SWAT Technology, which stands for "Storage, Water, Air and Tools", that includes a tool and tube storage space that has been built into their bike frames.
Sadly, you'll notice that a common trend with big companies like Specialized is that they aren't just great the whole time, they do have their fair share of setbacks throughout their lifetime. One of the brands most notorious hiccups happened in 2013, when Specialized sent a cease-and-desist letter to a small cafe since they had the same name as one of the brands bike models, Roubaix. This was quickly rectified and Specialized withdrew their action and the founder of Specialized, Mike Sinyard, apologised to the owner of the cafe.
Trek Bikes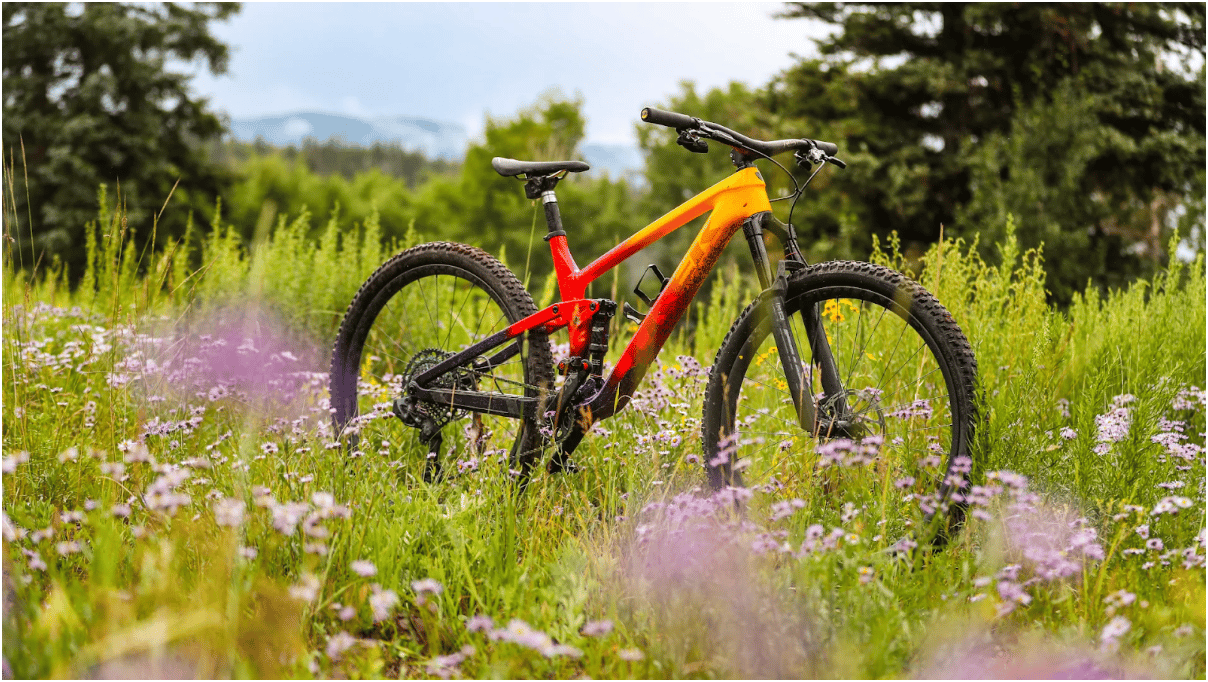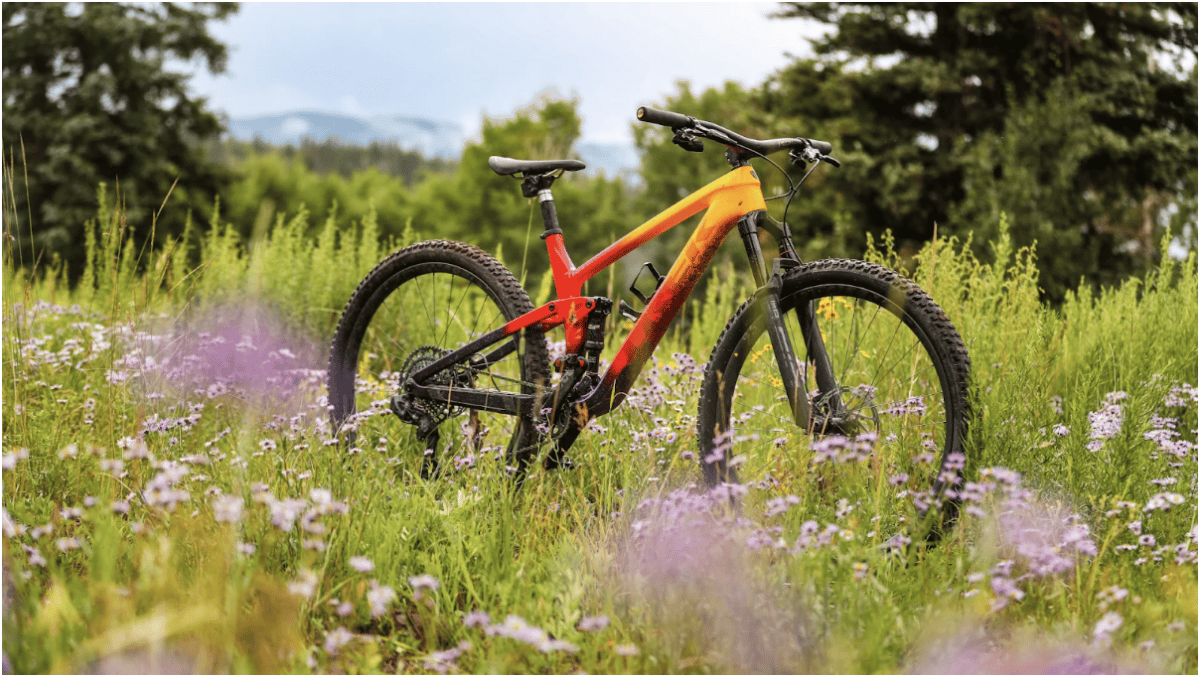 Location: Waterloo, Wisconsin
Well-known models: Fuel EX, Supercaliber
Pros
Straight to the point company
Huge variety of models
Lifetime warranty on frames
Cons
Not as innovative as other brands
Trek Bikes is one of the biggest brands in the mountain biking world, mainly thanks to the fact that they produce amazing bikes within almost every price point. Meaning that no matter what budget someone has Trek Bikes will have you covered. Over the years Trek Bikes have been the most popular and well-respected within the road riding category of biking because of Lance Armstrong. He brought a lot of positive attention and light to the company in a lot of Tour de France competitions.
Trek Fuel EX
Just because the brand has a huge name within road cycling doesn't mean that they don't have many great mountain bike lineups to offer to you. One of their most famous mountain bike models from these lineups is the Trek Fuel EX. It has been an amazing all-round mountain bike option for many years now. Over the years they've made a lot of changes to the bikes geometry and design but throughout all these changes Trek have still managed to keep its all-round characteristic that it is so famous for.
Staying relevant
Although Trek Bikes isn't really a name that you think of when you think of a bike brand that is at the front or leader of innovation within the bike world, they have always managed to stay relevant and keep up with all other bike brands and still receive a lot of positive reviews from professional riders across all disciplines.
Trek have managed to stay relevant because they support quality athletes such as Emily Batty, Brandon Semenuk, Gee Atherton, Reece Wilson and Loris Vergier just to name a few of their top athletes.
Lifetime warranty and customise options
Another thing that attracts many people to Trek Bikes is that they are so confident in their products that they actually offer a lifetime warranty of all of their bike frames. Trek also does a great job at trying to give each rider the bike of their dreams as when you purchase a bike you will be able to fully customise it and choose a perfect colour combination that you will love, using their Project One online bike builder.
Santa Cruz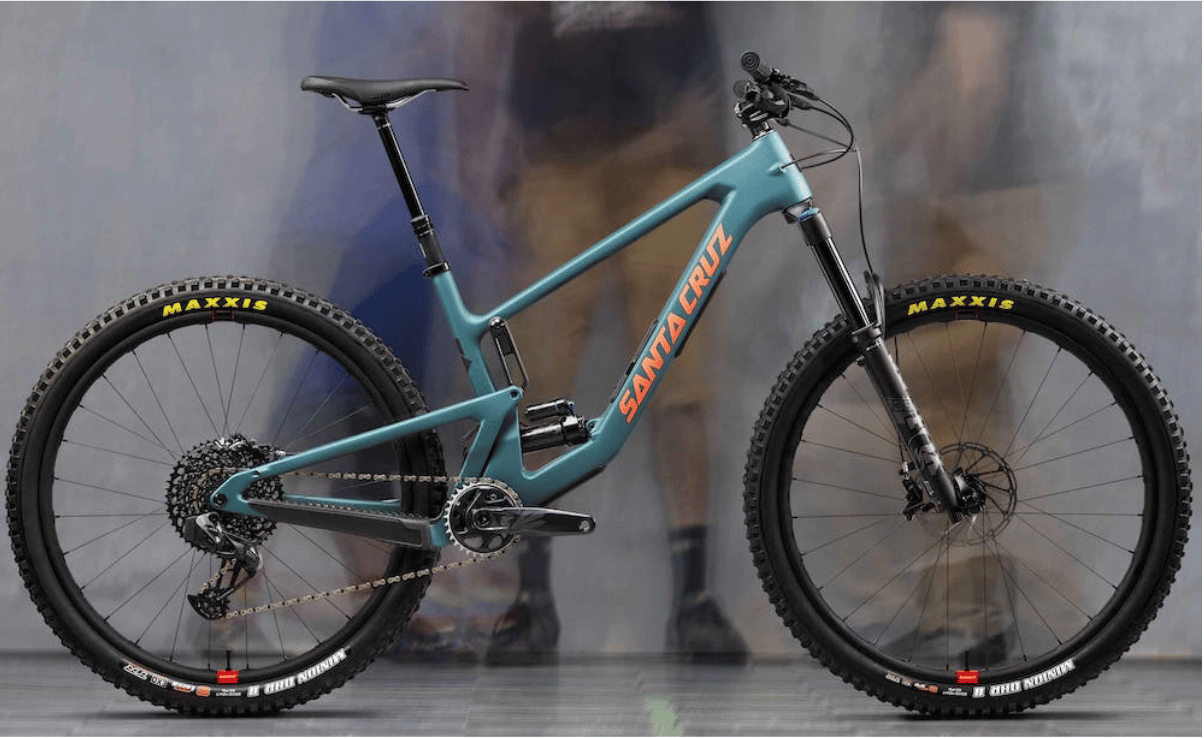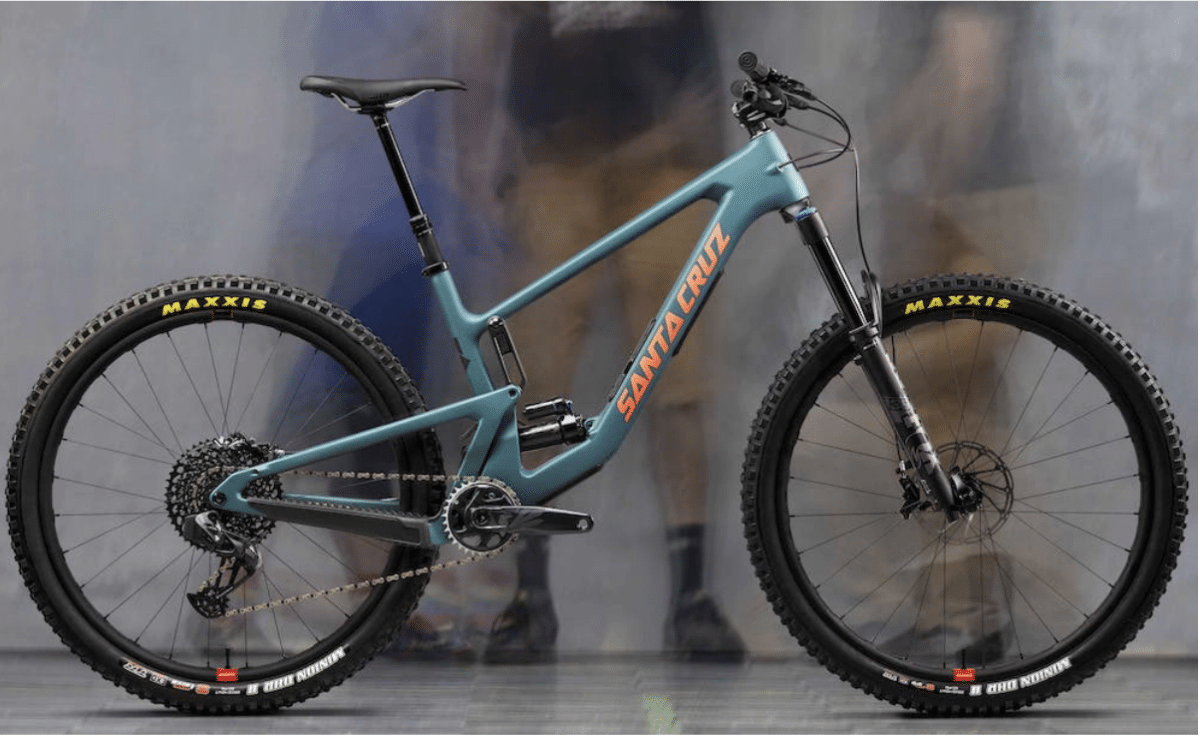 Location: Santa Cruz, California
Well-known models: 5010, Bronson
Pros
Top-tier frames
Attention grabbing
Lifetime warranty on frame and pivot bearings
Compared to some of the other options on this list Santa Cruz is one brand that only offers 14 dirt-focused bike models for you to choose from, and this includes their two e-bike lines and a gravel grinder.
The Santa Cruz bike company was only founded in 1994 and has put out some really amazing bikes, which has been able to establish this brand as a major company within the biking world in such a short period of time. What's more amazing about this company is that even though they have managed to grow tremendously since they were founded, they have still managed to keep that small company to make riders feel more heard and at home with this company.
By having just a few bike models available, Santa Cruz has managed to focus on these models and come out with some really great, high-performing bikes over the years. Some of their most recent popular models include the Nomad Bronson and the Hightower. Santa Cruz is a very lovable brand and it is most likely that there are a lot of riders who are riding a Santa Cruz model in your local bike park.
Lifetime warranty
Then if you're looking at the brand, Santa Cruz, from a riders perspective then you'll notice quite a few things that you'd like, such as the lifetime warranty on their frames. This is quite common amongst these top brand mountain bike companies. However, with Santa Cruz they actually go the extra mile and provide you with a lifetime warranty on their bearing as well, which is definitely a huge advantage for those riders who ride in harsh or mucky conditions often.
Price and quality
When you just look at the bikes that Santa Cruz produces you'll quickly notice that they are designed with the utmost precision, and all components used on the bike are of the highest quality, you'll definitely be able to tell that the designers of these bikes are passionate about their craft. One of the biggest advantages about this brand is their cost but in the end you have to remember that you will get what you pay for and Santa Cruz will definitely give you some of the best quality rides out there.
If you are more interested in a budget friendlier option then brands like Giant, Marin and Diamondback are all brands that you should definitely check out instead.
Giant Bicycles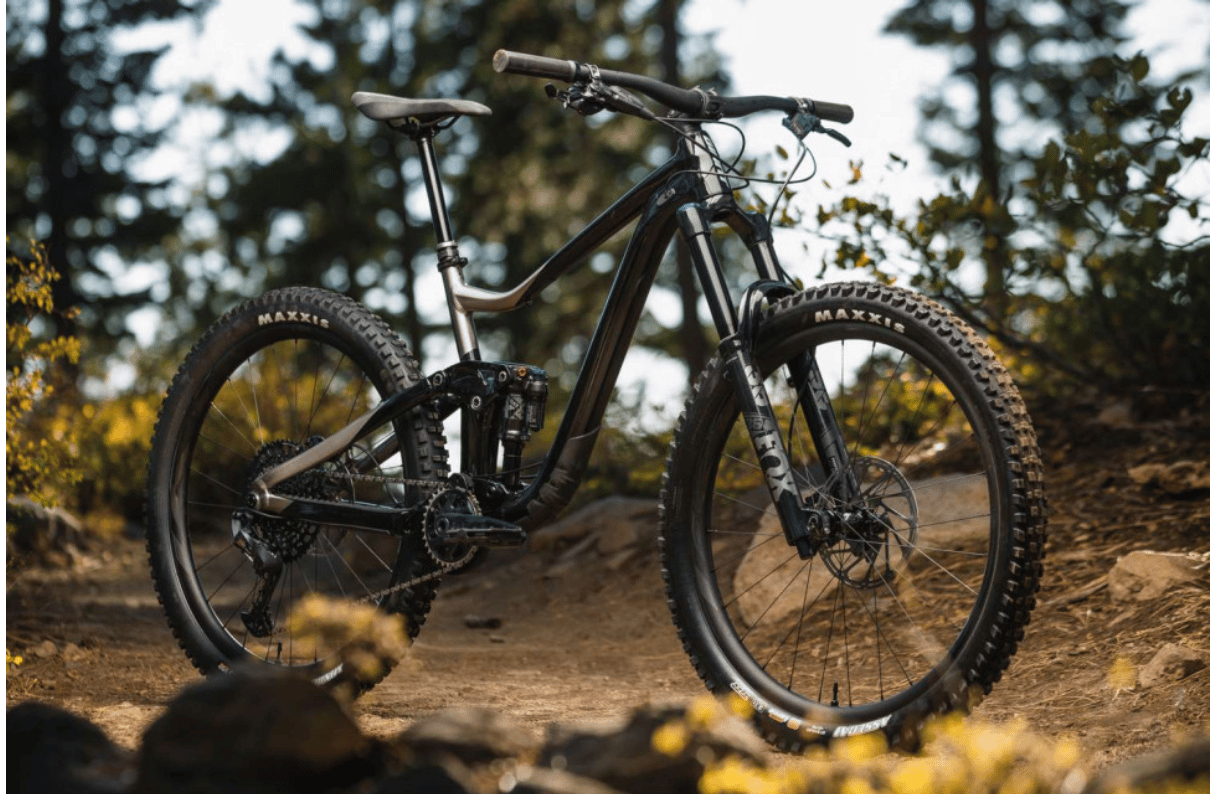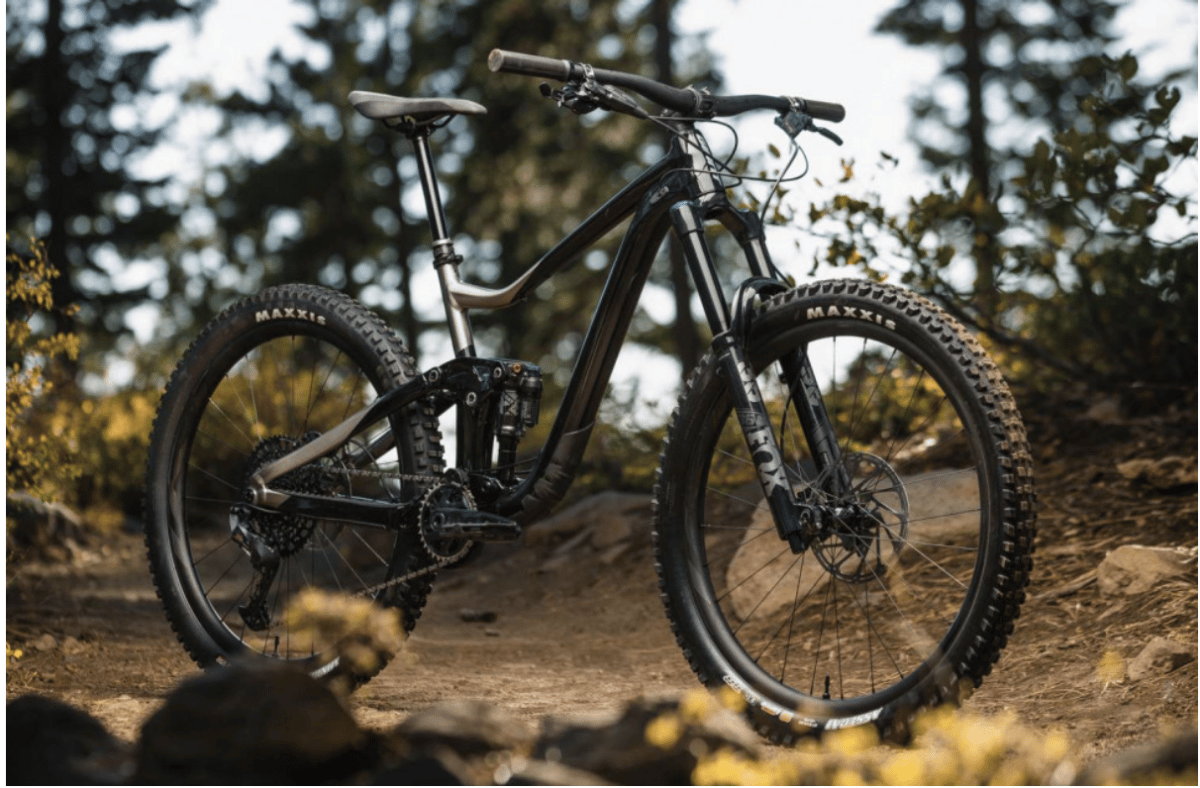 Location: Taichung, Taiwan
Well-known models: Trance, Talon
Pros
A lot of manufacturing experience
Competitive prices
Cons
Not a lot of great high-end options
Some designs are dated
The Giant bike brand was started in 1981 but in 1972, the Giant Manufacturing brand was started but they produced and built frames for other top cycling brands in the world. The Giant Manufacturing brand was one of the factories that produced the most bikes out of all the factories out there, but in 1981 they decided it was time to start their own line of bikes.
The Trance line
We've spoken about how Specialized has their Stumpjumper, which was basically the face of the bike company, and just like the Specialized, Giant too has one of these bikes, the Trance line. The Trance line that Giant is famous for has offered riders, throughout the years, a great go to trail or all-mountain bike option.
Although the Trance may not have had the most progressive or ground breaking geometry, with the new Giant Trance X this is a different story, the Trance has always been a great all-round bike option for riders out there.
Great value
Specialized and Trek may be the bike brands that have the most worldwide popularity, but that is not to say that Giant isn't also a well recognised and respected brand within the biking world. Giant has always been a reliable source for riders who are looking for a new bike that has a solid reputation but also a great price.
Giant Bicycles have never been known to be at the forefront of new tech or aggressive geometries of their bikes, but it is the value of their bikes that keeps bringing riders back to this brand time and time again. Back in 2008, Giant actually created a sub-brand called Liv Cycling, which is a biking brand 100 percent focused on women and has a collection of bikes as well as apparel all designed by women.
This brand is a great option not only for new riders but even experienced female riders who are looking to get the same quality you can expect from Giant but get to support women as well.
Yeti Cycles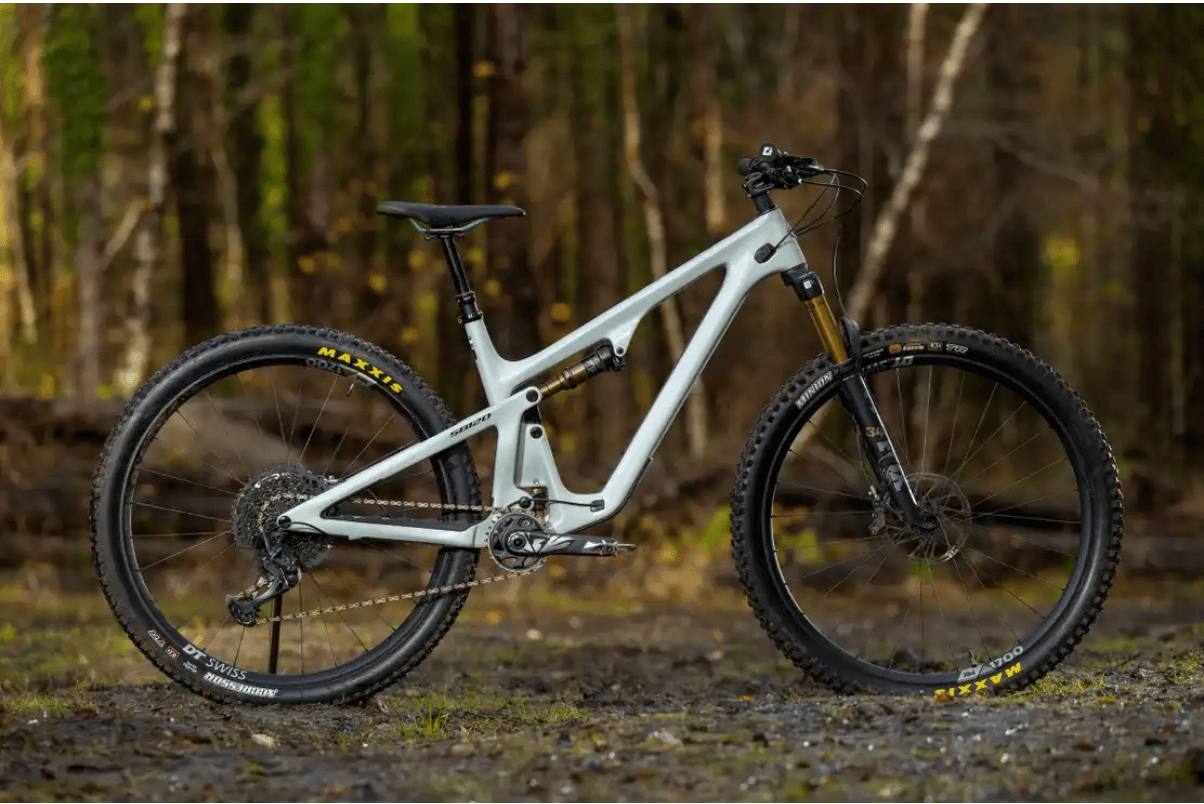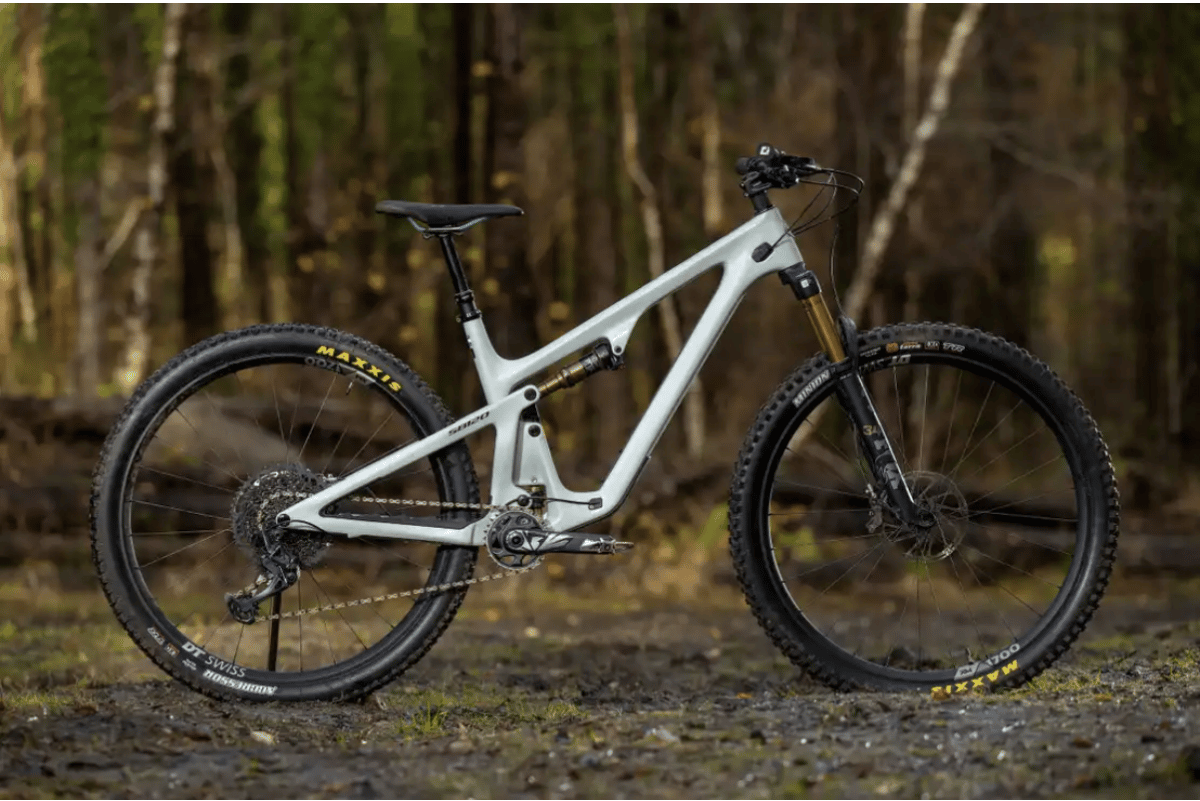 Location: Golden, Colorado
Well-known models: SB130, SB150
Pros
Very desirable
Great looks
Can climb a lot better than other brands
Cons
One of the most expensive
One bike brand that has been extremely popular over the years and is one that a lot of mountain bike riders are known to be drooling over is Yeti Cycles. Yeti Cycles have a long history within the world of mountain bike racing and were founded all the way back in 1985. The brand is based in Golden, Colorado and is actually now owned by two riders, Chris Conroy and Steve Hoogendoorn.
This brand is not only well known for sponsoring some great professional riders but they actually go and find some younger talents and help them progress into formidable riders. Some of their most well-known riders include: John Tomac, Jared Graves, Richie Rude, Aaron Gwin and Juliana Furtado.
Yeti bike models
Yeti Cyles's most popular bike models are very different to brands like Giant as Yeti is known for their very aggressive geometry as well as their unique travel difference between the front and rear wheels, seen in models like the SB115, SB130, SB140, SB150 and the SB165.
If you take a look at every one of the Yeti bike models you'll probably notice that they are very well-known for at least one of these three things:
Yetis' most popular vibrant Teal frame colour
Their unique rear suspension platform
High cost
Yeti bikes are expensive
There is definitely a lot of love and appreciation for this brand because all of their models are made extremely well and Yeti have always had a clear focus on riders themselves. But the reason as to why there aren't that many riders that own these amazing bikes is that they are so expensive. If you go into a Yeti shop or scroll through their page you'll see that the price of a Yeti bike frame is often hundreds of dollars more expensive than the other top brands out there.
A clear example of this is when you take the SB150 frame from Yeti Cycles, which comes in at $4,700, and compare it to the Ripmo by Ibis, which is a similarly capable frame, which will cost you $3,499 instead. If you are a rider who has the budget large enough to purchase this bike then it will definitely be worth it and you'll have one of the best setups out on the trails.
Ibis Cycles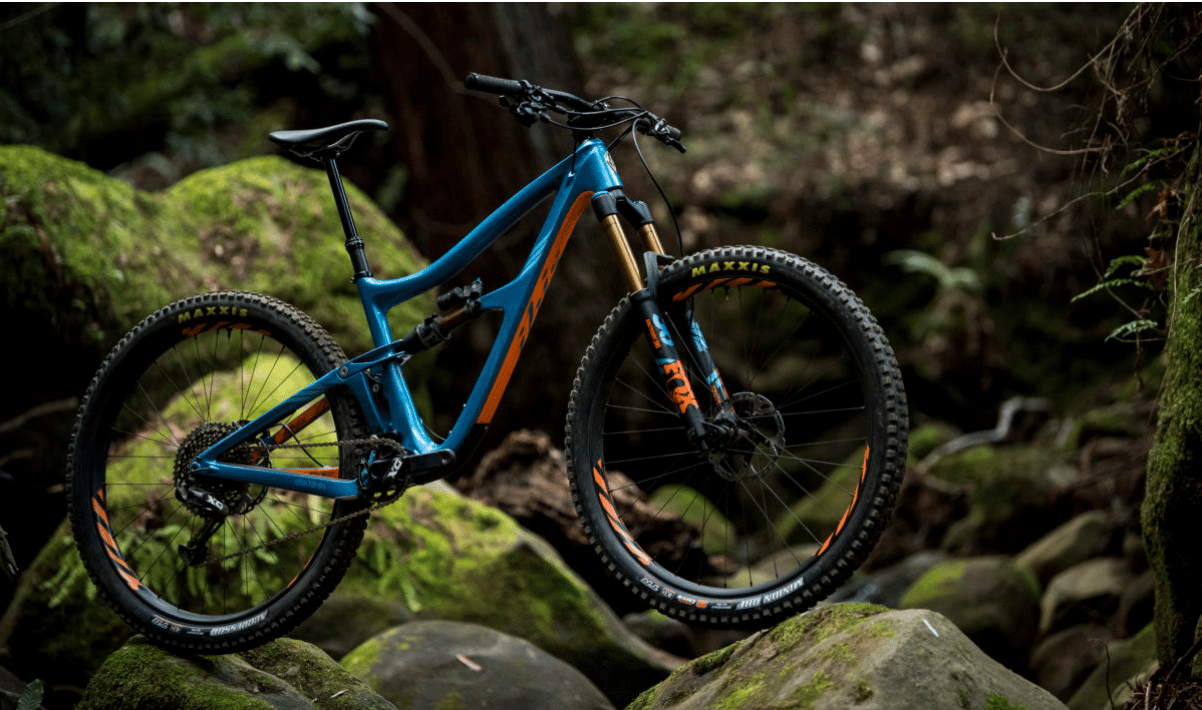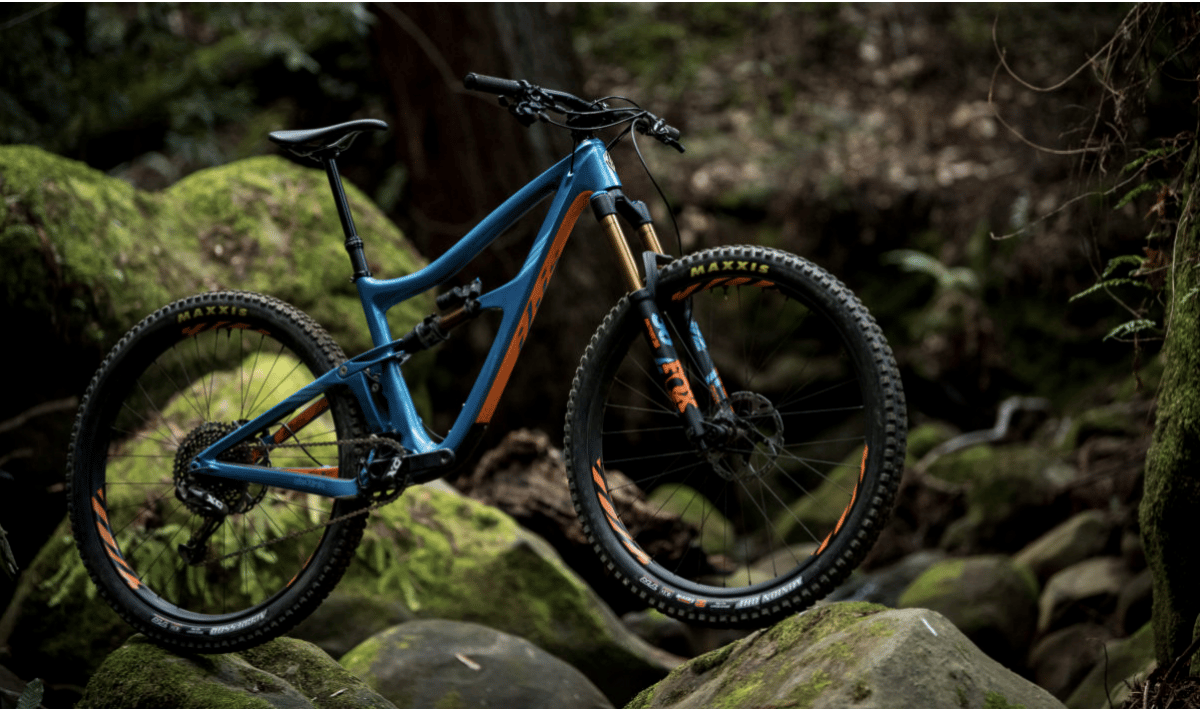 Location: Santa Cruz, California
Well-known models: Ripmo, Ripley
Pros
High quality
Responsive bikes
Reasonable price
Cons
Not a lot of models to choose from
Only a seven-year warranty
Ibis Cycles is a lowkey brand that not that many riders know about, but even though it isn't the most popular it is still a very well-respected mountain biking community that comes out with some very high-end bikes time and time again. The Ibis Cycles brand was originally founded by Scot Nicol in 1981, from his garage, and was privately owned by him up until the year 2000, when he sold it to an investment company.
This clearly wasn't the right move at the time as two years later the Ibis company had gone bankrupt and had to stop all their business.
Then there was a glimpse of hope in 2005, where we saw the relaunch of the Ibis company as well as their very popular full suspension carbon bike, the Mojo mountain bike, which to this day is still a staple in the bike brands lineups.
The Ripmo and Ripmo AF
In more recent years we've seen Ibis come out with a new long-travel 29er mountain bike, the Ripmo as well as the Ripmo AF, which is just a more aggressive version of the original. This mountain bike can be seen dominating enduro races under a rider named Robin Wallner. A huge advantage that is offered with this new bike is that it is designed to be able to be ridden by riders who are as short as 5'0", which is definitely not a common thing to see, especially with 29ers.
Few models
The Ibis Cycles brand has only a few mountain bikes that they focus on, which means that they can really perfect their craft with each of their models and really try to give riders the best experience they can. The Ibis bikes are also amongst some of the more reasonably priced mountain bikes out on the market right now, which makes the brand very attractive for new riders just coming into the mountain biking scene.
The two things that riders often complain about when it comes to Ibis Cycles is that they don't offer lifetime warranty on their bikes like a lot of other top-tier bike brands do and the second thing is that the design of these bikes aren't the prettiest around, but that opinion could of course change from rider to rider.
Pivot Cycles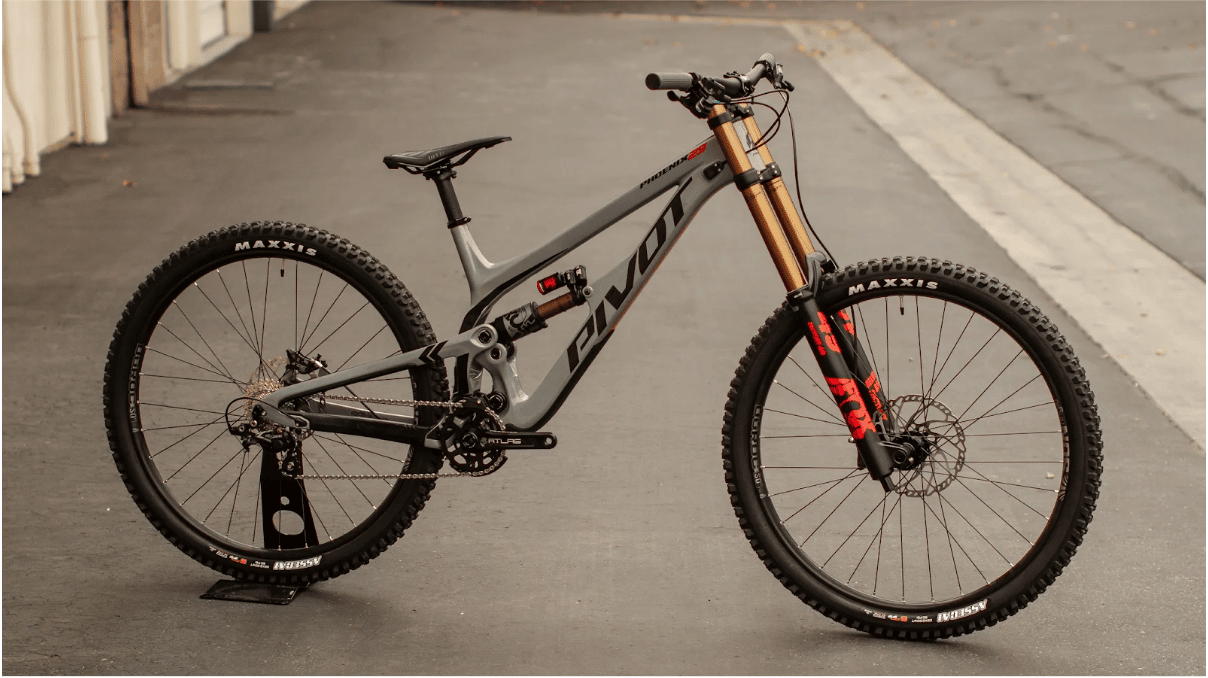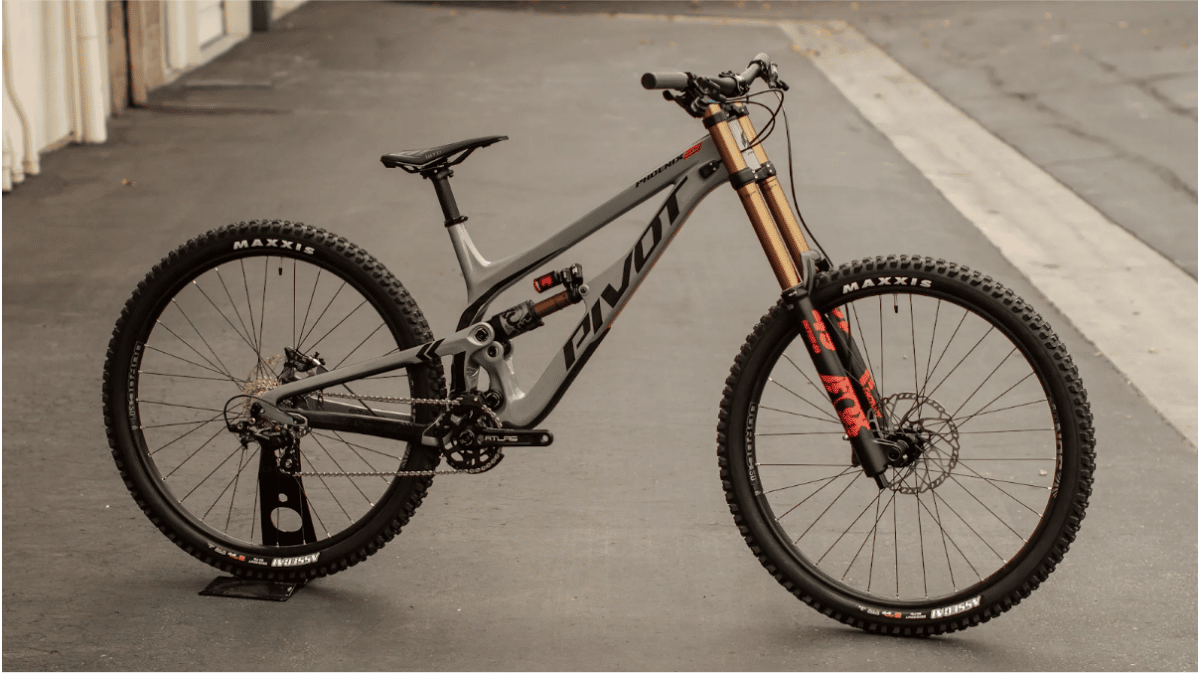 Location:Tempe, Arizona
Well-known models: Firebird, Trail 429
Pros
DW link suspension designs is a lot more efficient on climbs
Cons
Expensive
A few bike models have polarising looks
Pivot is still quite a newbie in the mountain biking world, compared to other big brand names on this list, as they only started in 2007. But just because they're new don't let yourself think that they haven't built up a good reputation for themselves because they most definitely have.
Part of the reason that this brand has seen so much popularity so quickly has to do with the fact that it was founded by Chris Cocalis, who is a legend in the mountain biking realm. The Pivot Cycles headquarters are based in Tempe, Arizona, and it is from here where they are able to design their high-quality carbon bikes, available in many different mountain biking disciplines.
Pivot Models
Examples of the brands most popular mountain bikes available include their long-travel 29er, Firebird 29, and their Mach 4 bike. Although these may be the biggest most popular options to purchase from the brand, they still offer many other models that cover everything, whether you are looking for a gravel bike, fat bike or e-bike.
Since Pivot isn't as big of a company as Giant, for example, they don't really offer a lot of bike model options for those on a budget, so with that being said the first downside of this company is that the Pivot bikes do not come cheap.
Price and quality
Even though the frames that are being produced by this brand are definitely amongst some of the best bikes in the world when it comes to its craftsmanship and design, it is still hard to justify the extremely high prices that you have to pay to get your hands on one of these bikes.
Even Pivot Cycles's cheapest bike model comes in at over $5,000, and what's more is that Pivot only provides riders with a ten year warranty on their bikes, compared to the lifetime warranty you could get from other brands such as Santa Cruz. Apart from the price this brand creates really high-quality rides and if you are able to afford them you most definitely will not be disappointed.
Evil Bike Co.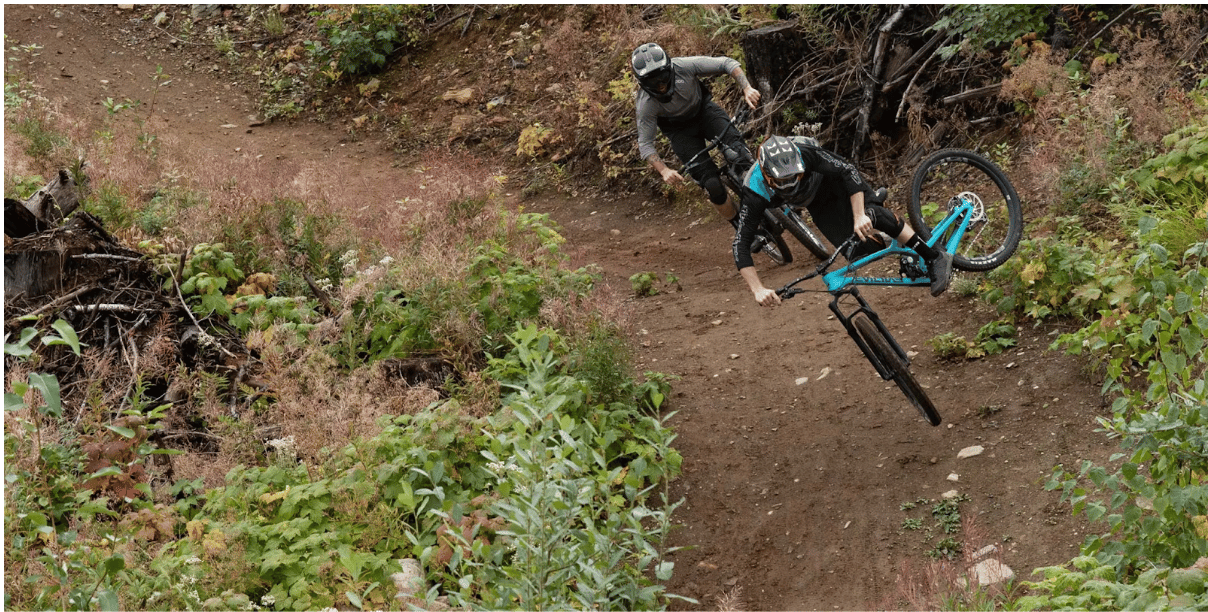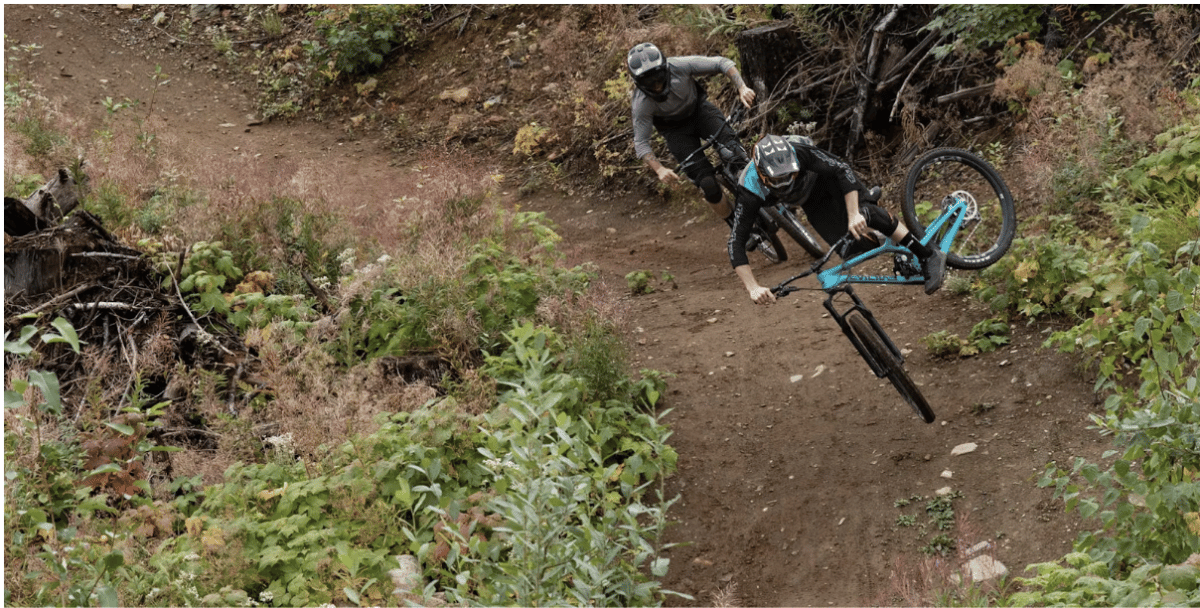 Location: Bellingham, Washington
Well-known models: The Offering, The Following
Pros
Focused on fun
Amazing performance on downhills
The Evil Bike Co. brand is probably one of the most exciting mountain bike brands to make this list. The Evil Bike Co. headquarters is based in Bellingham and the design of their bikes are very unique, compared to other bike brands, as their designs are normally quite influenced by what Kevin Walsh, the owner of Evil Bike, wants to ride.
Evil Bike Co.'s bikes are more often than not very much descent-focused, which shouldn't actually be surprising because where Evil Bike was born, in the Pacific Northwest, there is no shortage of steep and rough trails to shred on.
The Following
One of their most popular models, The Following, became popular because it was a 29er that was different from most at that time and Evil was able to showcase to riders out there what bigger wheels were actually capable of.
This short travel bike that they had made had quite a slack head-tube angle and it was super fun to ride and is able to get airborne very easily, which was a very unusual set of characteristics for a 29er in 2015, when the Following was released.
Punk-rock vibes
Evil is known for being unique and doing things their way, differently to others. Evil Bike Co. has seven bikes for you to choose from in their lineup and although all of them ride very differently they give off the same punk-rock vibes, and you'll feel like a rockstar riding down the trails with these beasts.
Another brand that is located in Bellingham and who has the same attitude and downhill-focus is Transition Bikes, whom you should definitely check out if you are looking for more budget friendly options.
Apart from the big price difference between these two brands they offer very similar suspension design and huge focus on developing and making really high-quality bikes for riders to enjoy out and about. You'll also be happy to know that both of these brands have actually updated their warranty plan and now offer lifetime warranties instead of the three years that they've had previously.
Cannondale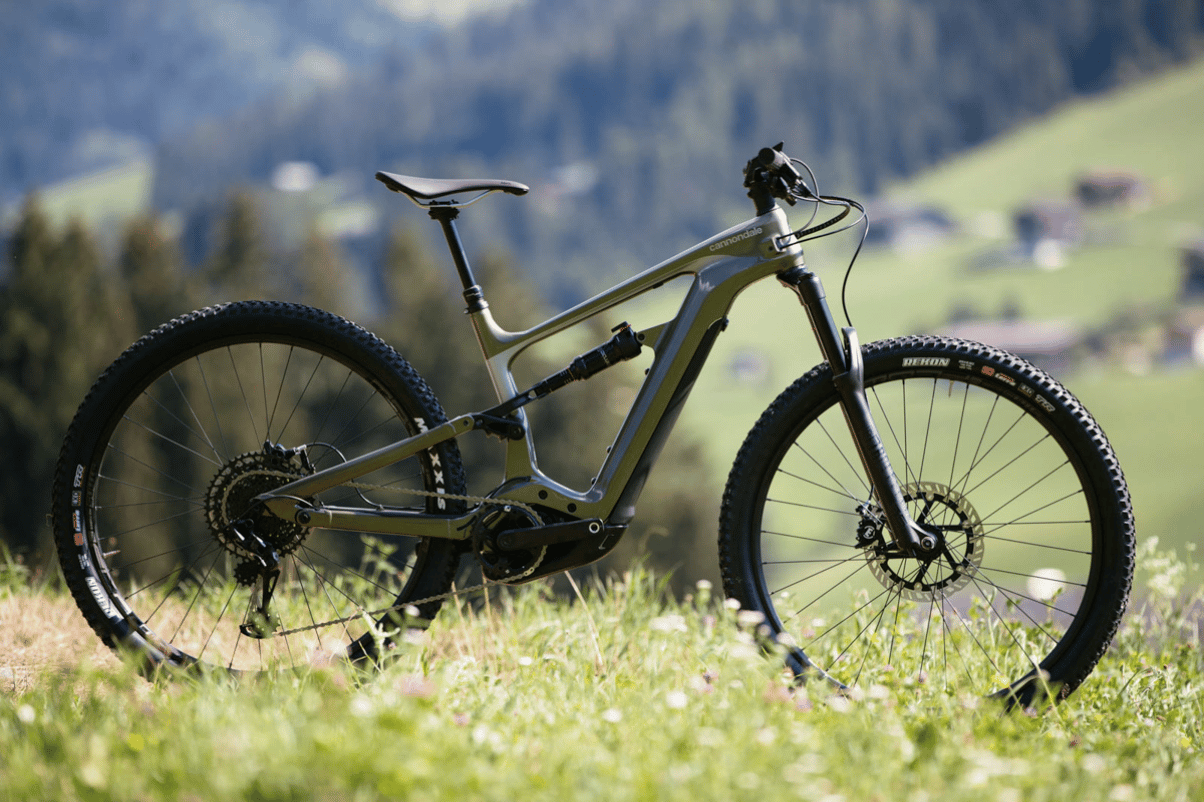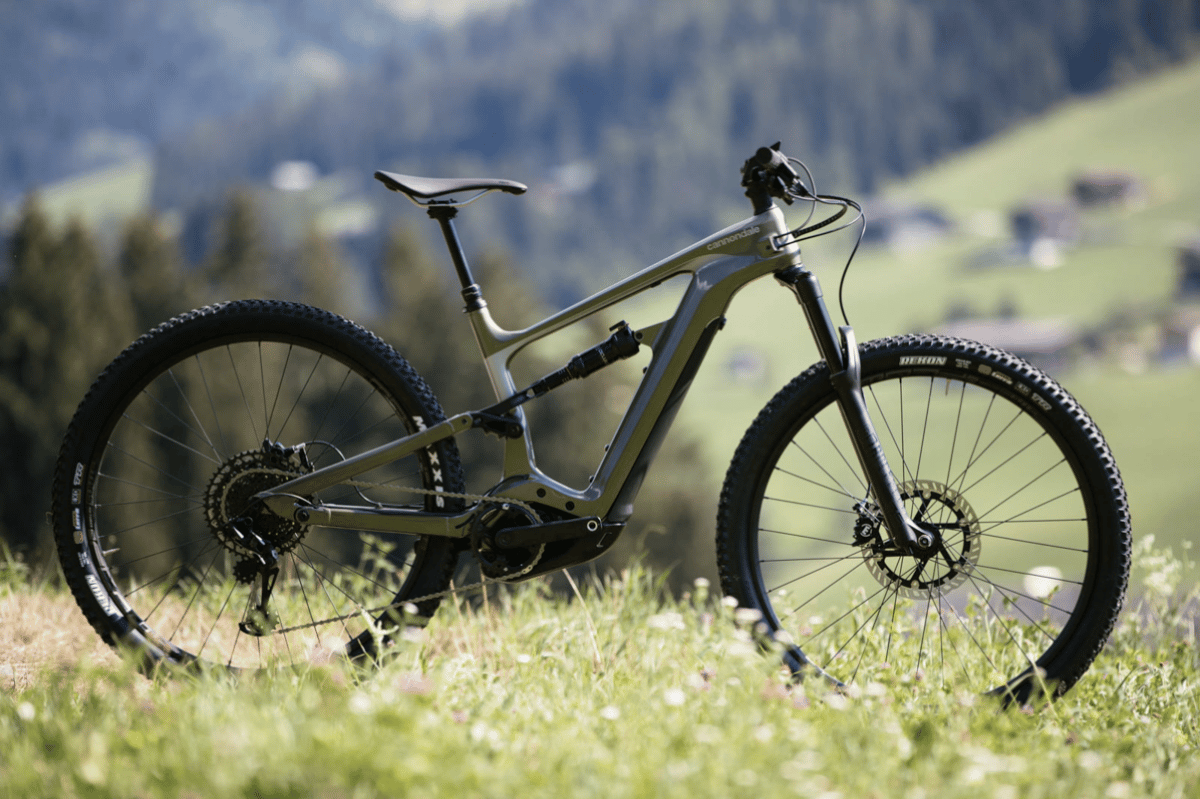 Location: Wilton, Connecticut
Well-known models: Trail, Scalpel
Pros
Innovative
Lightweight alloy frames
Cons
Quirkiness isn't for everyone
This Connecticut based company, Cannondale, is very well known for how they build and design their bikes because they aren't afraid to try out new things that other brands aren't doing yet.
Innovative
You've probably already seen their most recognised designs, their one-sided Lefty fork as well as their unique Headshok unit. These two new features that Cannondale came out with were made to replace some of the standard suspension forks in a few of their models.
Apart from these though, the thing that really sets the Cannondale brand apart from many others has been the oversized aluminium tubing that they have been using. Most companies had begun to start building their bike frames using steel back in the 1980's but Cannondale decided to take a different route from the rest and put all their focus into building their bike frames out of lightweight alloy. Still, to this day, Cannondale is very happy with their lightweight alloy frames and these are still seen throughout their bike lineups.
Fading popularity
Cannondale has been a very popular brand in the past but in the last decade we have seen them begin to lose a lot of this popularity. Cannondale was probably most popular and relevant in the late 1990's as they had one of the best mountain biking racing teams around at the time and they would sponsor very accomplished athletes such as Brian Lopes as well as Missy Giove.
Sadly after this era Cannondale had begun to lose their way and went quite a bit down in popularity since then. If you are someone that has been interested in the world of biking and Cannondale then you may have noticed that Cannondale is starting to reinvent themselves in hopes of regaining their well-respected status.
The brand has recently released a new bike called the Habit, which is designed more like a normal bike, but hopefully in the brands efforts to reinvent themselves they don't forget or lose the uniqueness that they were so loved for in the past.
YT Industries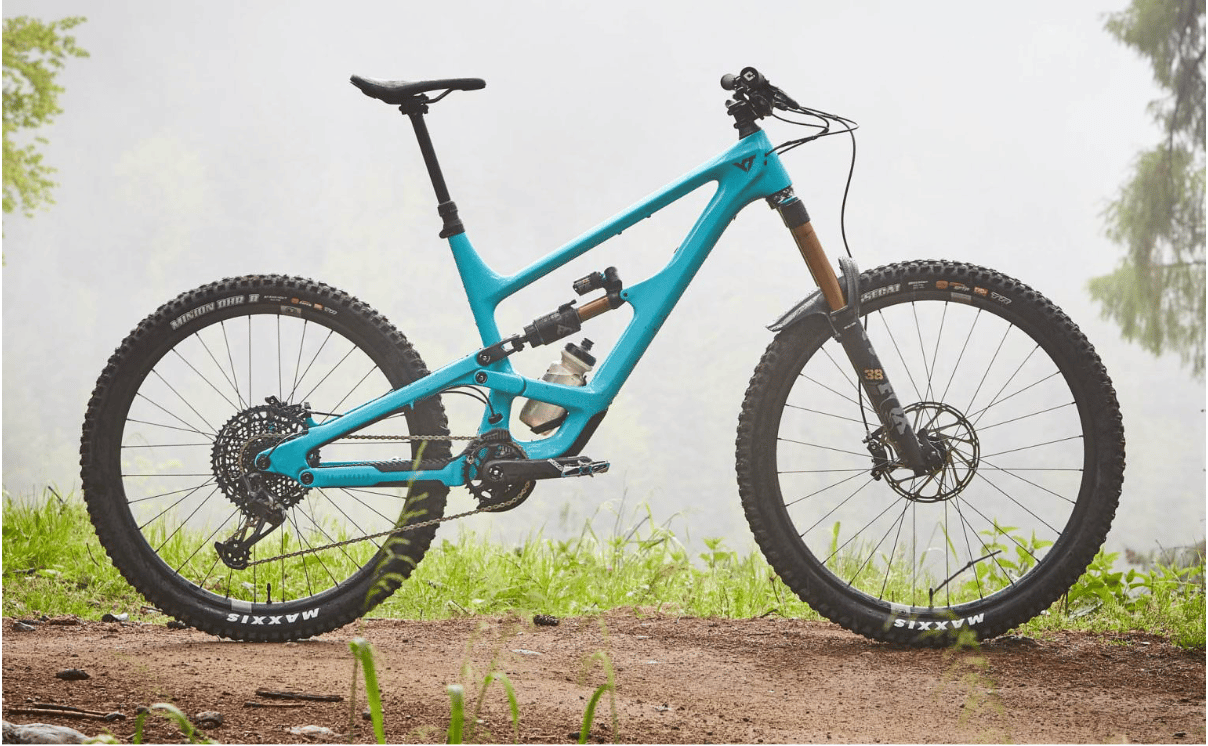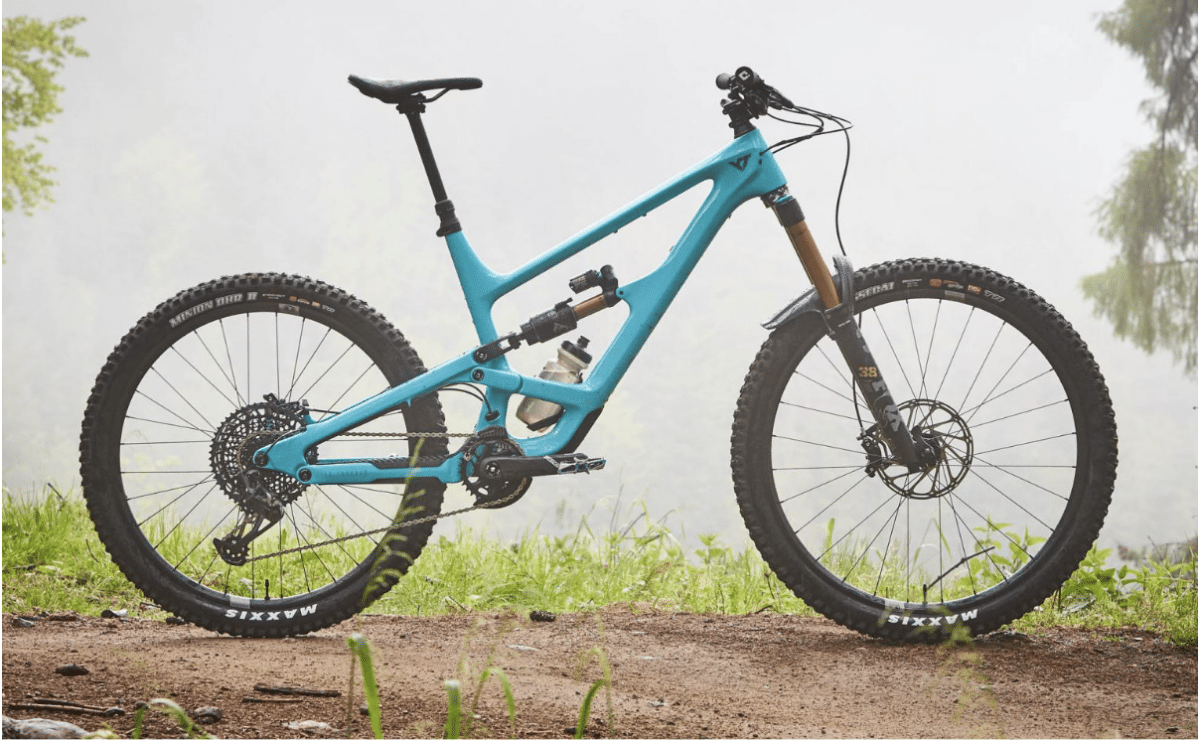 Location: Hausen, Germany
Well-known models: Capra, Jeffsy
Pros
Direct-to-consumer
Great value for your money
Cons
Inherent challenges and risks to working with an online brand
YT Industries is one of the first, and only brands out there that didn't involve any third-parties in their selling of products which means they are a direct-to-consumer company, and since this beginning they have been extremely popular.
YT Industries has become popular because of their production of very high-quality bikes with top-tier parts that even come at very low prices compared to many other brands out there offering bikes at the same calliper. The fact that this German brand offers these great bikes at such a low price means that there are a lot of people that are willing to purchase these bikes, even if you have to import them. This has sadly sparked quite a debate of whether or not you should support your local bike shop instead of purchasing bikes from YT Industries.
Even if you are a rider who likes to support your local bike shops it is hard to simply ignore the fact that brands like YT, Canyon and Commencal offer bikes with great value for your money. If you are a rider who is looking for a new bike, where you'll get the best bike for your money's worth, then it is extremely hard to overlook YT Industries as they offer bikes that are hundred, if not thousands, of dollars cheaper than other brands but still offer the same performance.
An example of this huge difference in price is seen when you compare a bike from YT top lineup, the Capra 29 Core 4, with Yeti's SB165, which are both similarly equipped but the YT bike comes in at $3,900 cheaper than the bike from Yeti. That's a lot.
Downsides
Although it may be amazing to find a great deal on a high performance bike, there are still a few sacrifices that you'll have to be ready to deal with since YT Industries is a consumer-direct brand. Although these situations may not happen often there are still incidents where people have experienced bad customer service or a long turnaround and wait times for their warranty claims on their bikes.
Another thing that you will have to compromise is the ability to walk into any bike shop and be able to buy replacement parts for your YT bike directly off the shelf as you could've done with other brands. If you are a rider that doesn't mind these compromises and your main focus is finding the best bike for your money then a consumer-direct option, such as YT Industries, is a great idea for you to check out.
Co-Op Cycles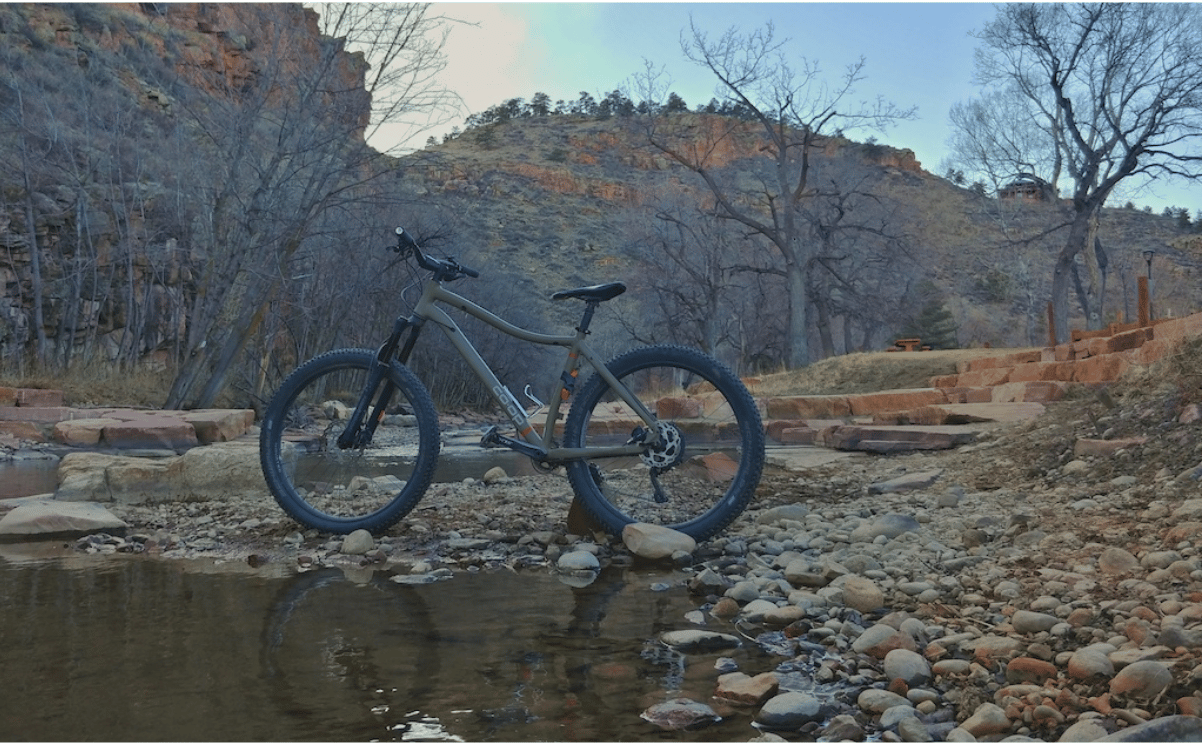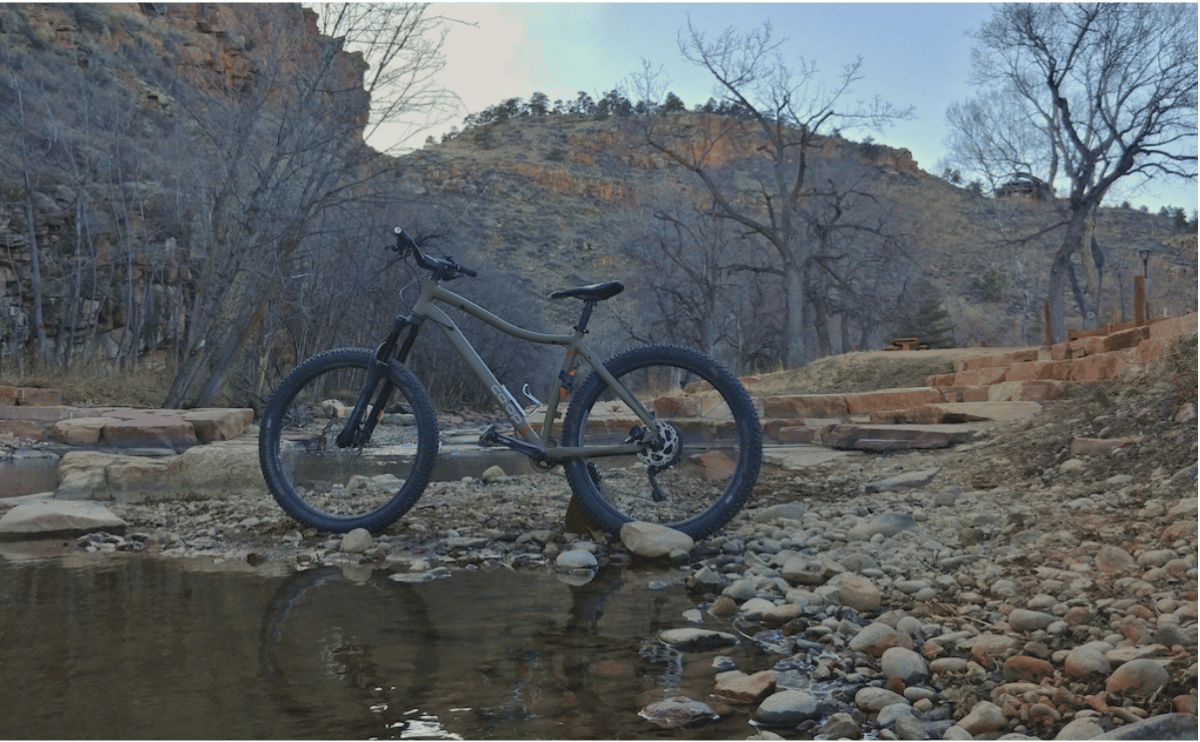 Location: Kent, Washington
Well-known models: DRT 1.1, DRT 2.1
Pros
Reasonable price
Focused on beginner and intermediate riders
Cons
Dated designs and geometry
The Co-Op Cycles brand went through quite a big rebranding stage during the end of 2016 and are now overall more dirt-focused than what they had been before. The Co-Op Cycles brand was originally known as Novara and were actually a bike brand well-known for their urban and traditional road-cycling market. What made this company more attractive to rider than other was the fact that they were often a lot cheaper than other brands who had similar-quality parts on their bikes.
Co-Op Cycles has grown a lot since then and now offer over 20 adult bike models to the public, which ranges from road bikes to adventure bikes to mountain bikes. Co-Op Cycles offers bike models for all budgets ranging from $599, for their entry-level DRT 1.1, all the way up to their high-end model bike, the DRT 3.3, at $3,299.
One of the biggest things that Co-Op Cycles has announced since their launch is the reintroduction of a full-suspension mountain bike that used to be in their lineup, the REI. The REI hadn't been seen for 10 years but is not back with the DRT 3.1 and 3.3 bike models, which have, depending on what size you opt for, either 27.5 or 29 inch tires and 120-140mm of travel.
The Co-Op Cycle bikes are definitely attractive to customers because of their value for money and that they feel composed and competent on your local trails, but their bikes are definitely a little behind in regards to geometry and design compared to some of the bigger brands on this list.
Final Thoughts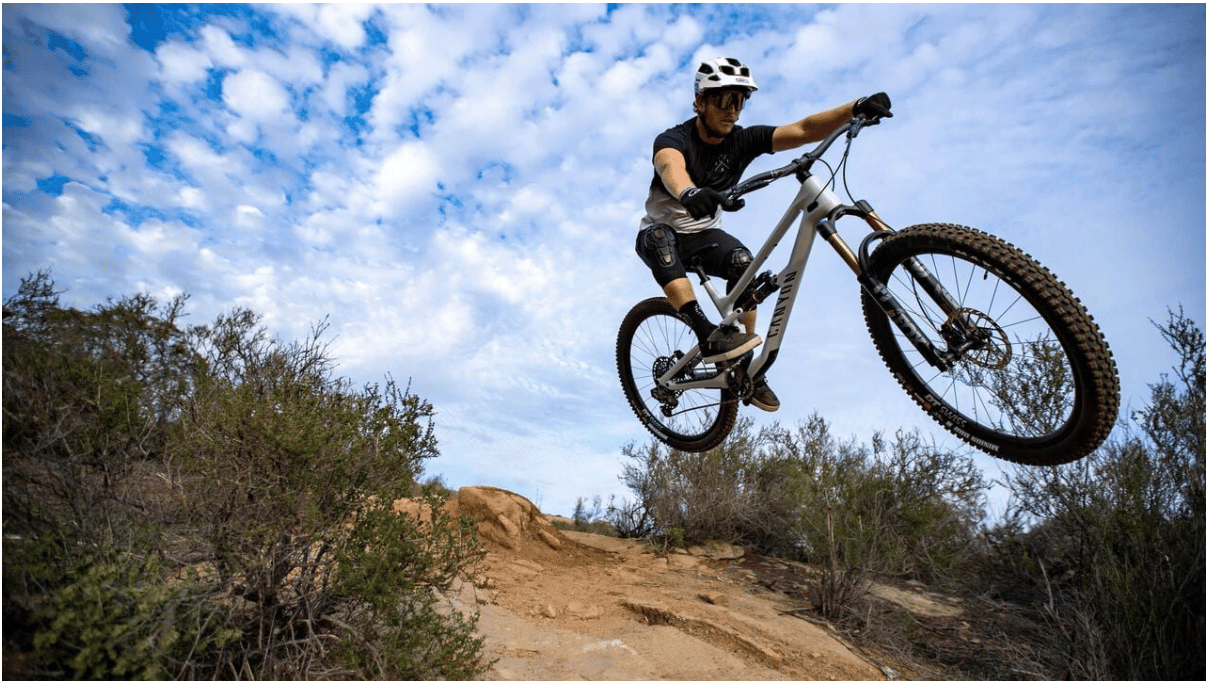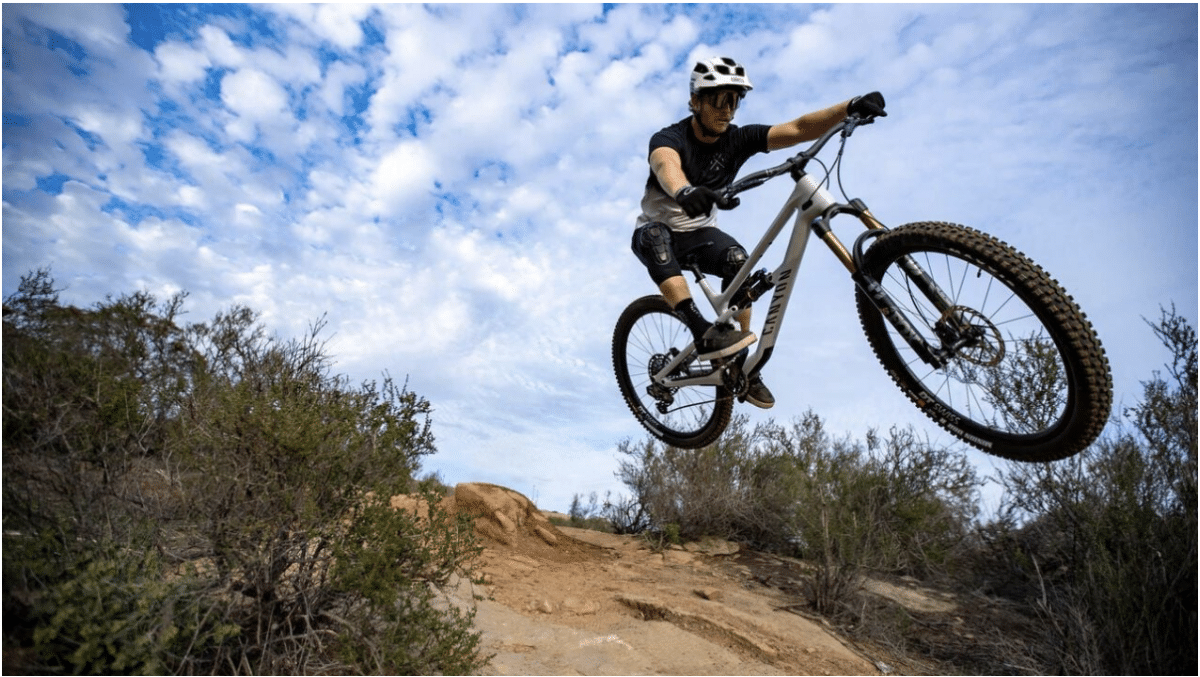 Although in the past many riders went to local shops in order to purchase a new bike, it is becoming more and more popular during recent years to buy your bikes online instead, partly because it is easier but also because not that many people wanted to go out during the COVID pandemic.
Two great online stores that you should definitely check out include Backcountry and Competitive Cyclist because their staff is extremely knowledgeable and will be able to help with any questions you have. These two websites also have a great fit tool, a huge selection of top-tier products on offer and pretty reasonable costs for shipping.
A great piece of advice to take into consideration when purchasing a bike online would be to buy from a brand like YT Industries or Canyon, since they are both consumer-direct.
Consumer-direct brands don't have a third-party helping them with any sales which means you'll be able to save a lot more money and your orders will be placed directly through the brands own website. These brands are definitely the ones that offer the best value for your money when you compare them to other competitors and big name brands out there.
Then again, purchasing a bike from your local bike shop is also a great idea because you're not only supporting local businesses, and get hands-on knowledge from people working there but you'll actually be able to test ride a bike before having to purchase it. Then if anything goes wrong with your bike it is also a lot easier to just walk or take a quick drive to your local bike shop than it is to have to call up your online retailer.
At the end of the day it is up to you and your personal preference but hopefully this article was able to help ease your mind.