Enduro first came about in the early 2010's and has since become an extremely popular mountain bike discipline, quite possibly even one of the most favourite, representing the type of riding that most mountain bikers are already doing.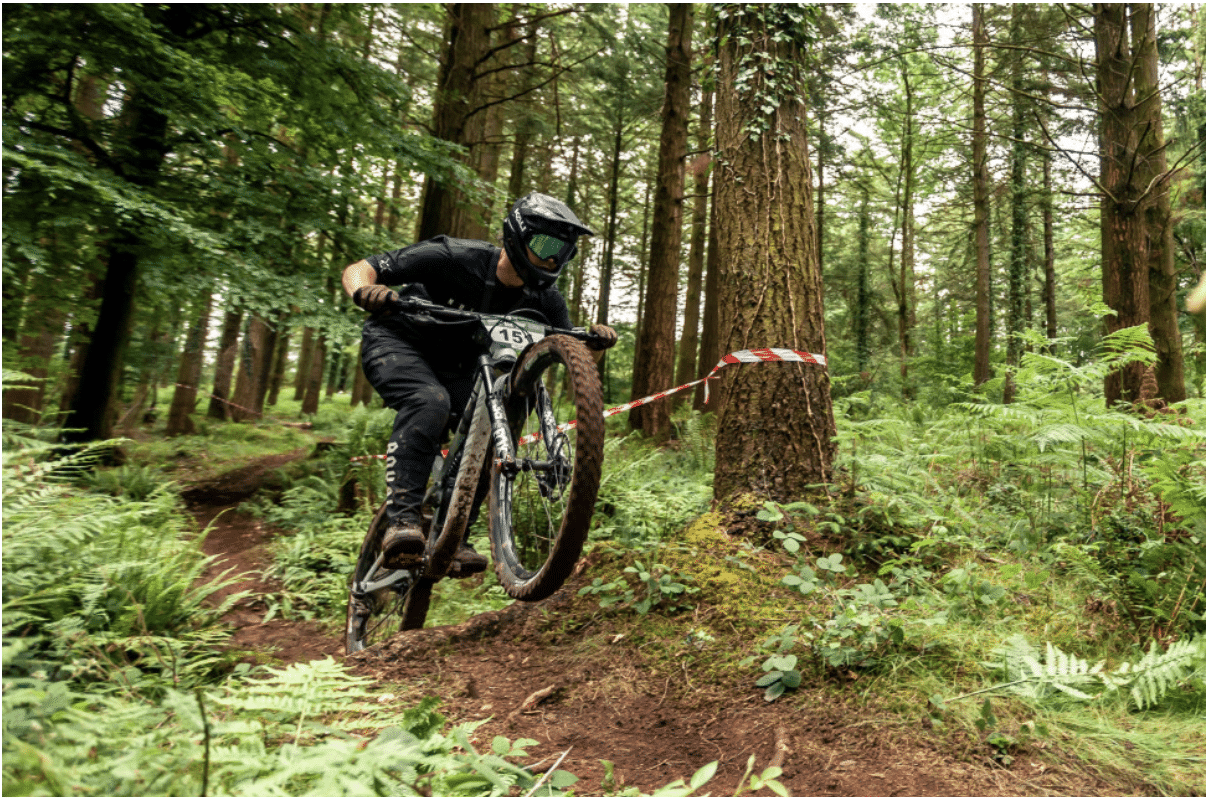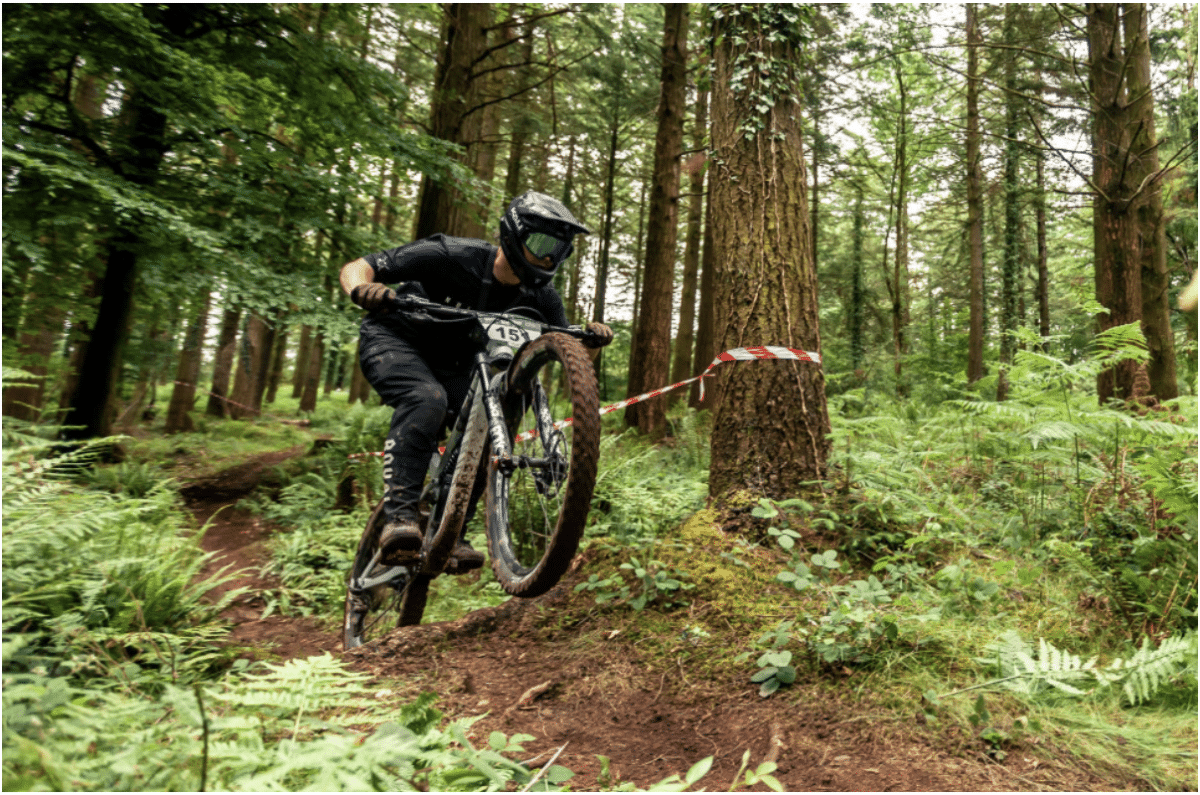 What the Enduro discipline does is offer a technical but still accessible racing type for those mountain bikers that wan't to avoid the brutal tracks of downhill racing and the long flatter tracks of cross-country racing. For those looking to learn more of what enduro is actually all about, this article should have everything that you will need to know in order to get started.
What Is Enduro Racing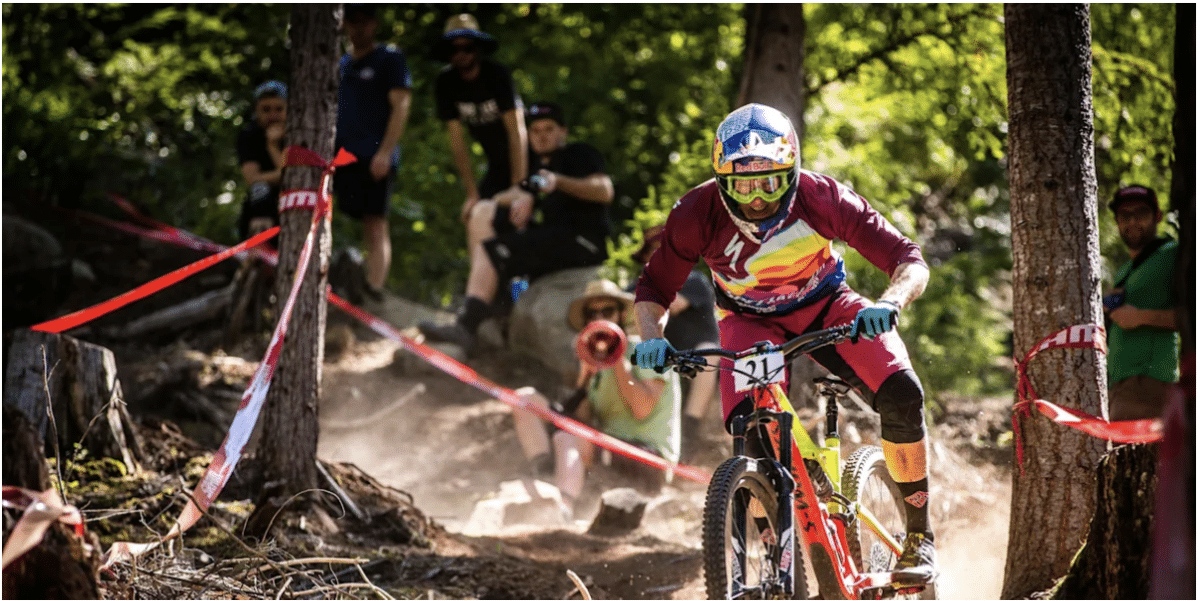 You'd probably be able to deduct what this type of racing is a little from its name, this type of racing is gravity racing but with an endurance twist to it, hence the name "Enduro". At first, in the early days of mountain biking, 'enduro' races were actually cross-country races that were extremely long, but now those are referred to as marathon races.
The enduro events that you'll come across nowadays are very different though as they are made up of multiple downhill stages, which are all times in order to generate the event's result, whilst the uphill parts of the race are sort of just thought of as links between the downhill parts.
So during these uphill parts of the race, the riders will need to get to the next stage of the race within a certain time limit, but if you do make it within the time, the actual time that you complete it won't contribute anything to your final result.
Each enduro race usually lasts about one or two days, where the riders will normally complete up to six various timed downhill stages each day. The total time that they achieve from all of these downhill stages are then added together to give each rider their overall time, which will then decide in which position that rider is going to finish in the race.
The process of getting to the top of each of the downhill stages can vary from race to race depending on where the event has been organised and the amount of elevation change that that day's riding gas. Sometimes riders will pedal up these hills and sometimes you can jump on a form of uplift transport, such as vans, buses, chair lifts or cable cars.
UCI Enduro World Cup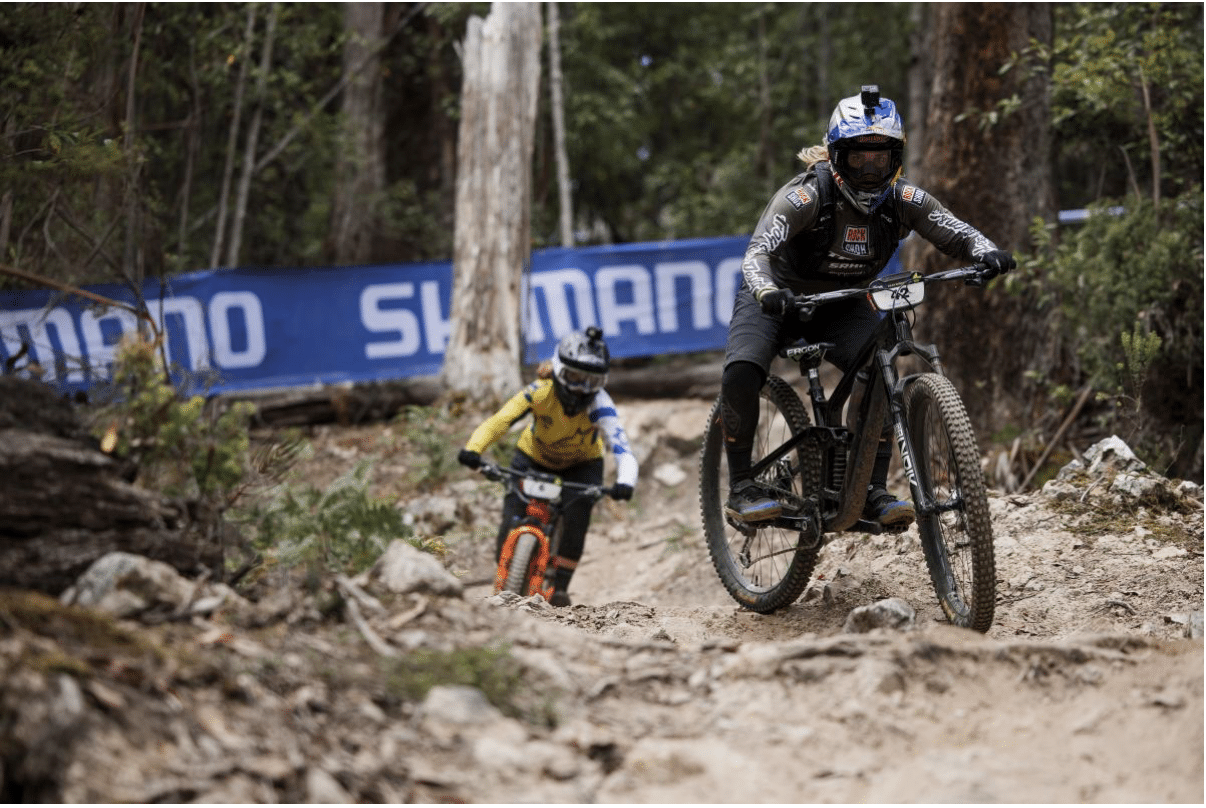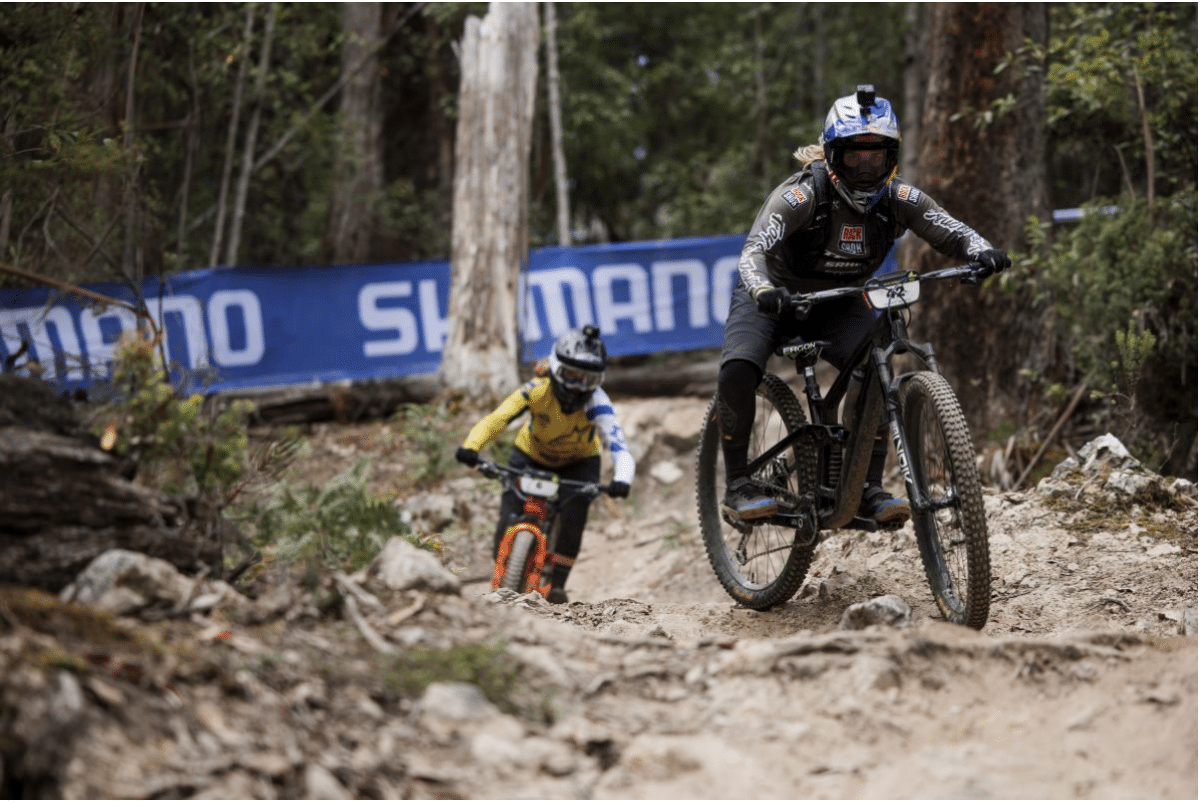 When it comes to the most well-known and biggest enduro events in the world it's the UCI Enduro World Cup. Within the UCI Enduro World Cup you'll get to visit some of the best riding spots that the world has to offer, for each round of enduro racing. There will be one rider who wins at each of these rounds and then at the end of the year you'll have a series winner, who wins the overall event.
There are also a lot of smaller, more local, enduro events that exist around the world, some of which actually have UCI Enduro World Cup qualifier status, which basically means that if you manage to place high enough in these events you'll be able to enter a UCI Enduro World Cup event.
On the other hand, if you are a rider who wants to get in on the UCI Enduro World Cup action but either can't or doesn't want to qualify, then there are two open racing events, which are races that you won't need to compete in a qualifying race to get into and the winner of this will get a qualifying spot in the UCI Enduro World Cup round as well.
Why Is Enduro Racing So Popular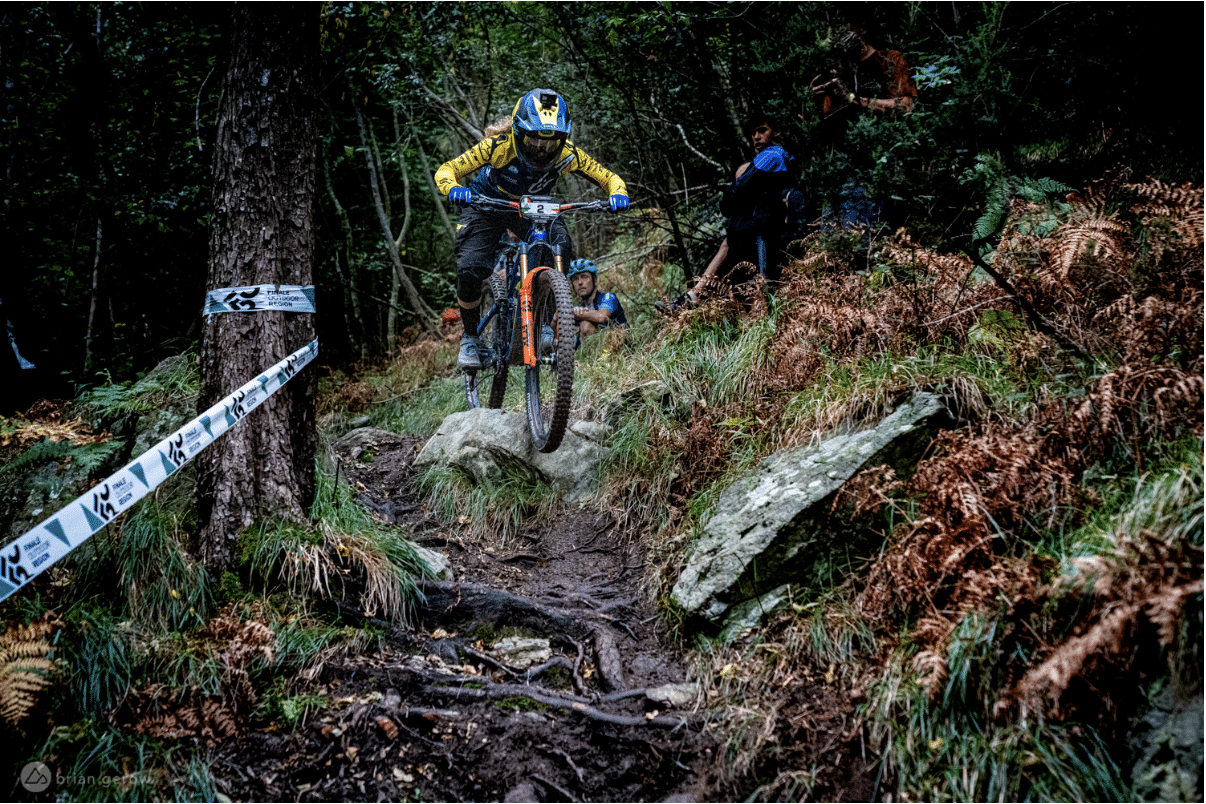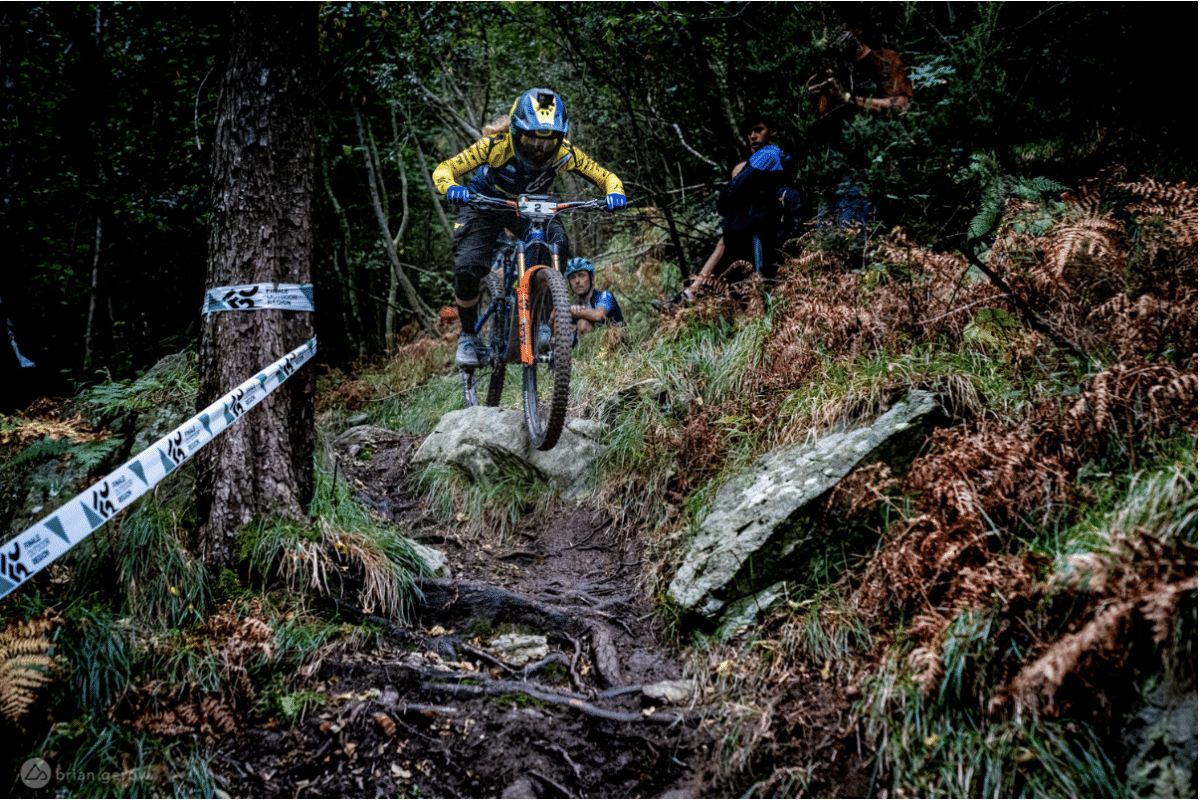 When it comes to downhill racing you not only need extreme amounts of technical skill and bravery but you'll also need expensive kit, whilst cross-country on the other hand is mostly about fitness, but nowadays we also see some of these courses becoming more and more technical. However anyone that owns a decent trail bike, has some technical riding experience and has just at least enough stamina to be able to ride their local singletrack for a couple of hours will be able to have an absolute blast with enduro racing.
You might already be someone who is riding enduro without even doing so on purpose or realising it, because enduro isn't just about racing, it's a style of riding by itself. If you're someone that pedals efficiently but slowly to the top of descents so that you are able to ride as hard and fast as you can downhill, then you are already an enduro rider.
The enduro racing discipline is probably a better value for money when you compare it to downhill racing, as you are able to get a lot more riding for your entrance fee than you would at a downhill race since you're able to ride multiple various stages instead of just one. Thanks to there being multiple stages, it also means that if you perhaps endure a mishap or mechanical issue it won't necessarily put you out of the event as it'll be your overall time that counts and not just your time on one specific stage.
The Type Of Bike Needed For Enduro Racing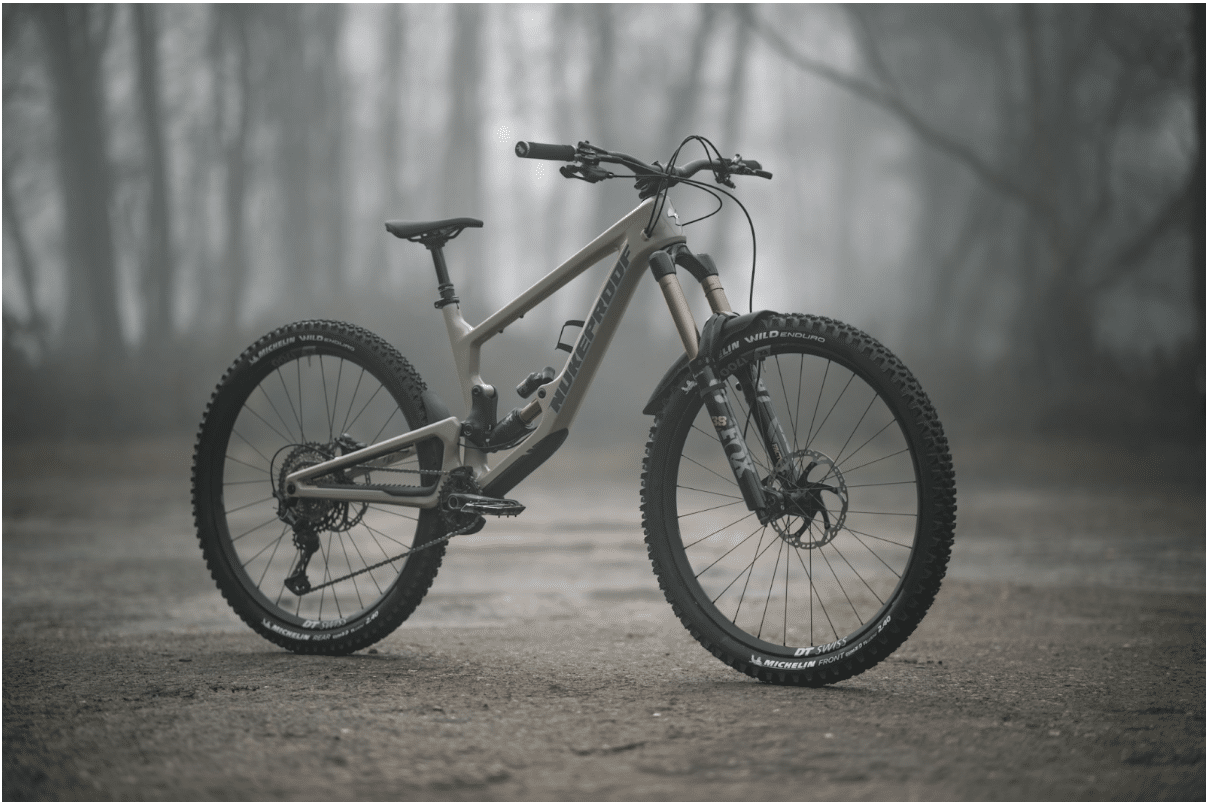 In order to participate in competitive enduro races, you'll definitely want to have a full-suspension mountain bike that has at least 140mm of suspension travel and can range up to 170-180mm of travel at most.
Since enduro racing as a mountain biking discipline is growing so much everyday and is very popular already, it has resulted in a lot of mountain bike brands now offering enduro bikes, which have been designed and specced specifically to meet the necessary demands of enduro riding. 
There are loads of dedicated enduro bikes that have been specifically built for the racing format and although there aren't rules that say you aren't allowed to use a hardtail mountain bike or lightweight cross-country bike, you'll probably experience that they will be a lot more challenging to use once you're on the descents. Then on the other hand, if you instead try and use a longer-travel freeride or downhill bike, you'll notice that they'll be a lot more challenging to ride on the uphills of the enduro events.
When you pick up your bike, it'll be a good idea to put a chain device and clutch-equipped rear derailleur on your bike in order to protect your chain from getting bucked off when you ride over the rougher and rockier sections. Adding big-volume downhill-style mountain bike tyres is another good idea to add to your bike, because they are better at resisting punctures and will also feel more comfortable to ride on. More things that you can think of adding is a short stem as well as wide handlebars, which will both improve control, and also a dropper seat post in order to make it a lot easier to manoeuvre your bike around when things start to get sketchy.
Specialist Riding Gear For Enduro Racing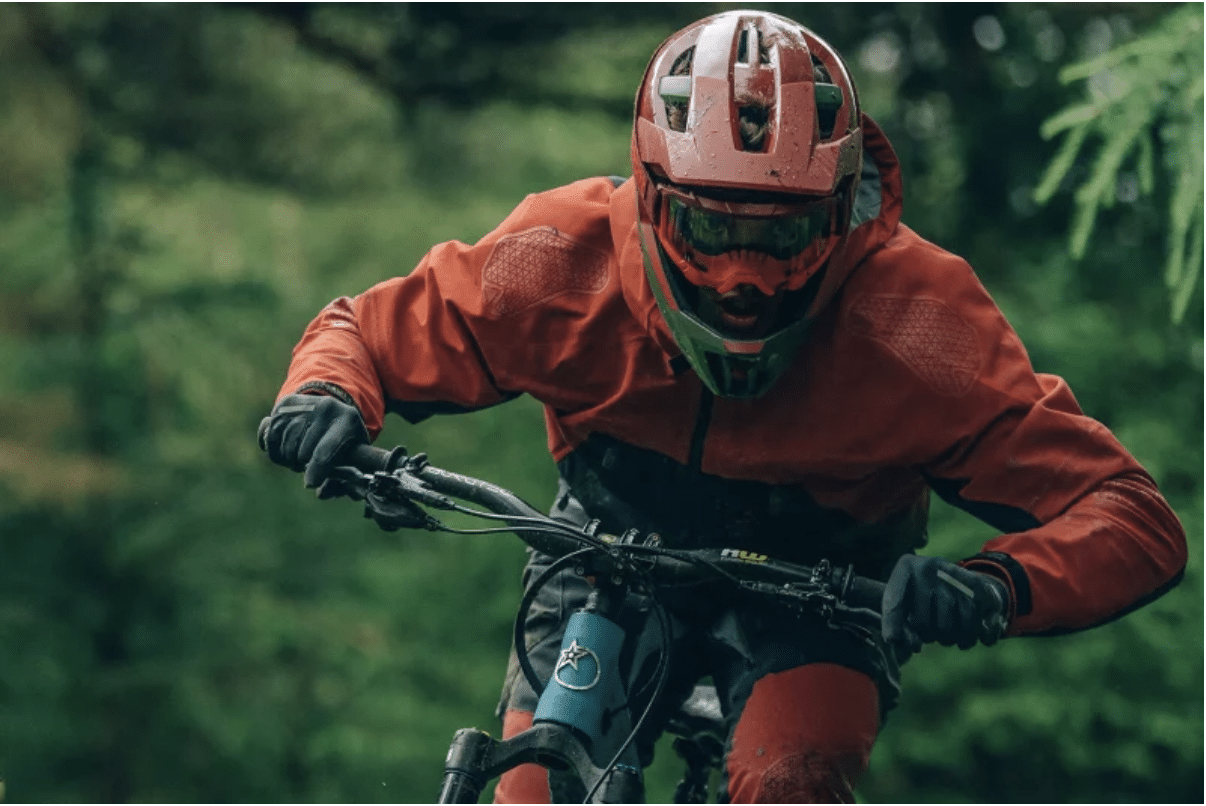 If you are going to be riding on the rockier type of tracks, then a full-face helmet is definitely a good idea to invest in, however a standard mountain bike helmet is also food for more pedal-friendly places. There are some race series organisers that have made it a requirement to use a full-face helmet when you're riding, so you definitely want to look over the rules carefully before you enter. 
There are some helmet brands out there that actually make convertible enduro-specific helmets that are designed to offer both the protection of a full-face helmet but also the ventilation that you'd get from an open-face helmet all in one.
Other than helmets, having knee pads, elbow pads, gloves and eye protection are essentials that you should try to get your hands on, to not only ensure that you are protected but also that you are as comfortable as you can be when travelling at high speeds down dangerous terrain. Having a hydration and some basic spares is also a great idea, especially for those who are going to be out riding for long periods of time.
Final Words
So, there you have some of the essential basics that you'll need in order to get into enduro racing. Hopefully now you'll be able to go out into the enduro racing world with a much clearer understanding of what you're actually getting into so that you are able to reach your full potential.