Shimano has been around since 1921, over a whole century, and they've worked hard to be one of the world's biggest brands when it comes to components for your bikes and are actually also one of the lead producers of fishing equipment. The company started with a goal in mind and that was to develop products which help people interact with nature by doing outdoor activities they were interested in. 
Nowadays, with our urban civilization expanding so rapidly we sometimes forget how important nature is for us. So once in a while it is important to step back and actually do something in nature or outdoors to appreciate it.

Shimano hasn't stopped growing since it was founded and even though there are many competitors out there Shimano still makes up about 70% of the market share when it comes to bicycle components like wheels, derailleurs and brakes. Shimano has also been the ones responsible for cycling's biggest breakthroughs like indexed shifting, dual-pivot brakes and integrated shifting and many more.
To help you get started, if you're looking to upgrade any components of your bike, then here are a few great upgrade options that they offer.
Shimano Altus Rear Derailleur (2011)
If you've just gotten into biking and don't want to invest too much money into it yet then you may be wondering what the disadvantages are to getting a component like the Shimano Altus Rear Derailleur which is cheaper than many other derailleurs. Did they have to compromise any of the weight or material to get it to only 20 euros?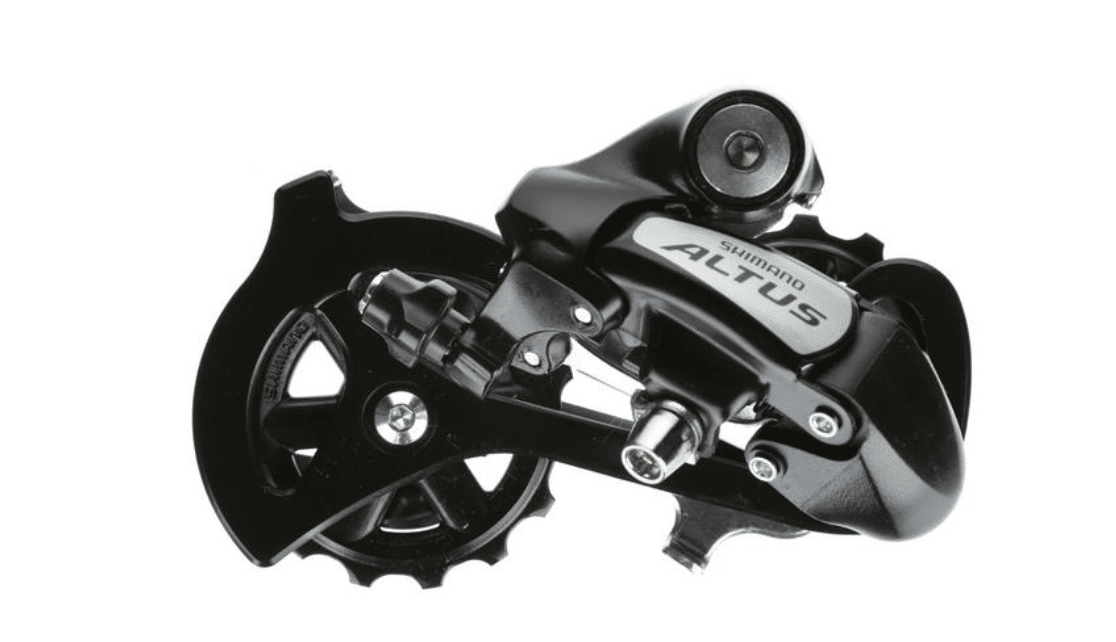 The Shimano Altus Rear Derailleur is in the same entry level league as their Acera derailleur range, which is a bit more expensive. Altus really sees it's downfall in the weight criteria, weighing 308 grams it is one of the heaviest on the market right now for derailleurs and so doesn't contend well with others.
Since this specific derailleur is only compatible with cassettes of 7 or 8 speeds it means that it won't be found on any high end bikes. Under normal circumstances the derailleur does perfectly fine for its class and that's why you might be able to find it on a few city bikes which don't need tough derailleurs.
If you are looking for a high performance derailleur then the Shimano Altus is definitely not the option for you. It won't be able to shift fast or offer good shifting capabilities under a heavy load. You are able to counter this a little by having a Sram Grip Shift which helps the derailleur shift a little faster. The Altus Rear Derailleur is a bit noisy even though they've used a larger lower pulley in order to reduce the noise.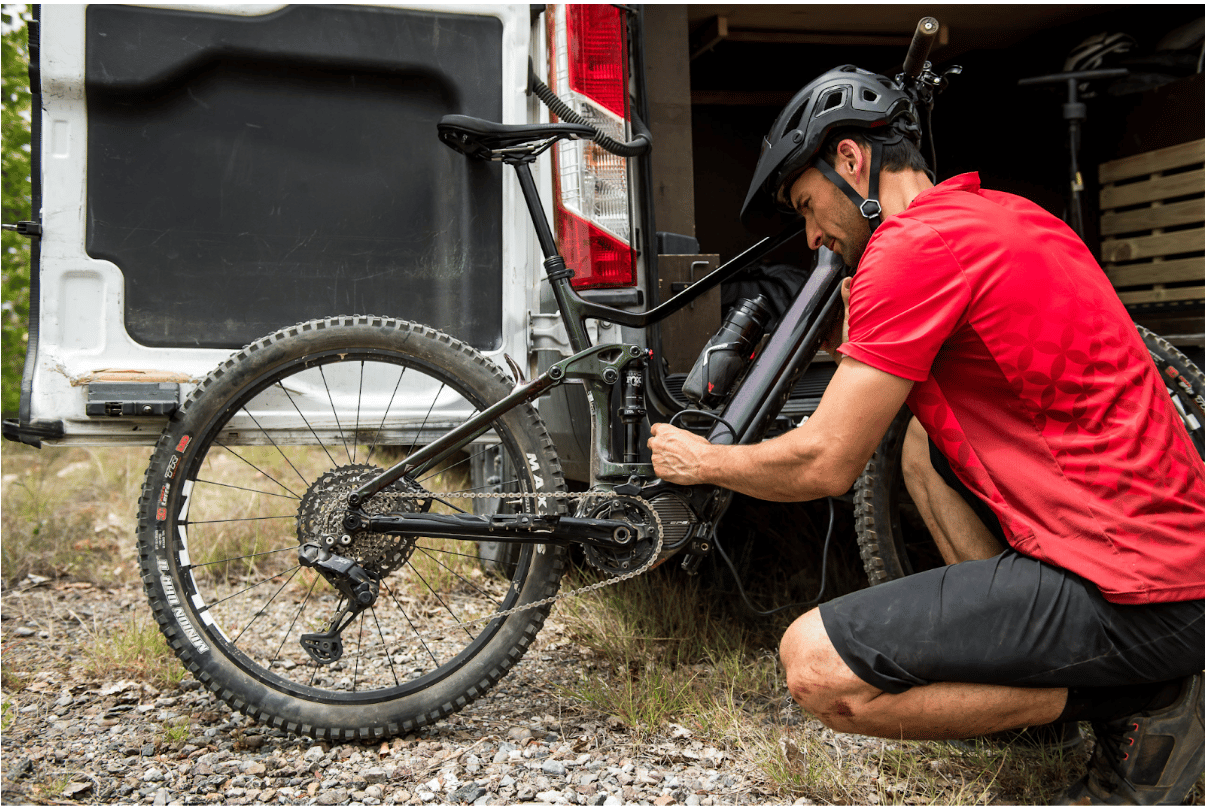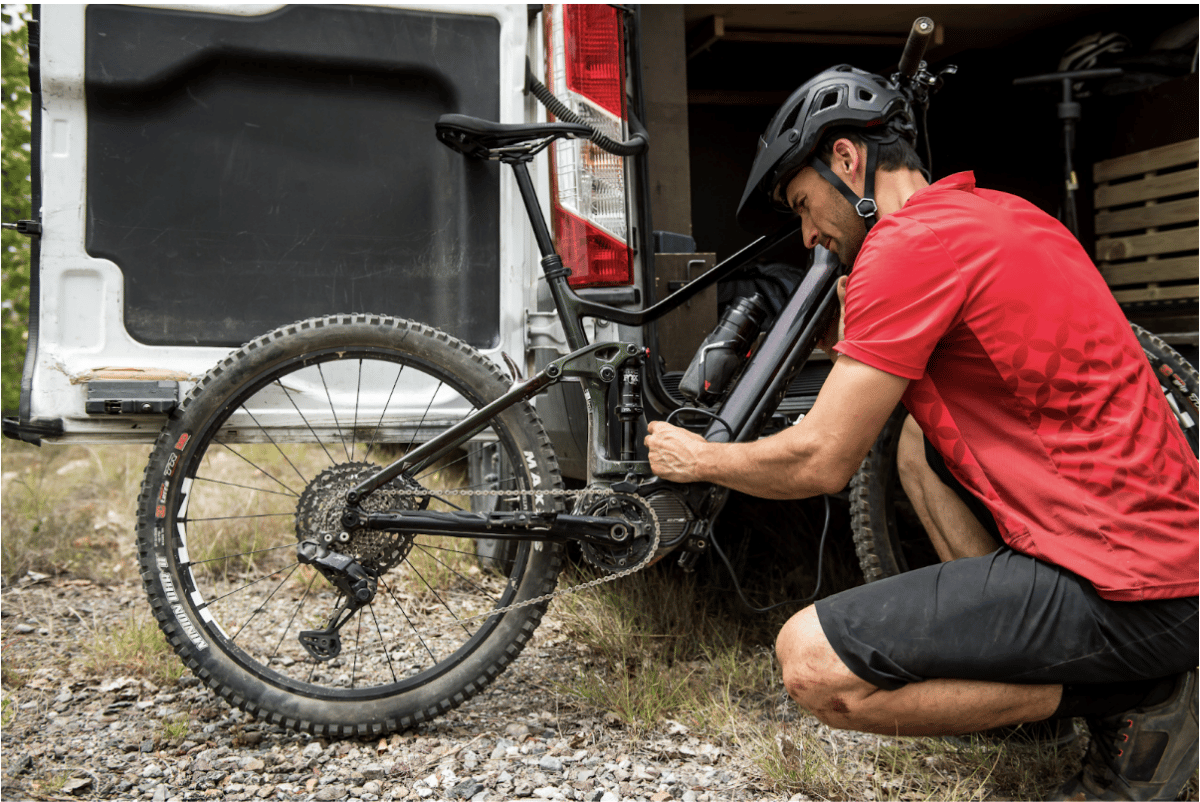 It is clear that if you are looking to buy the Altus derailleur you will be sacrificing a lot of quality for a lower price. If you are a rider that likes tough mountain tracks and jumping then this type of derailleur won't even be able to handle your riding. In conclusion this is a good, affordable rear derailleur for bikes like city bikes who don't see much action but if you are planning on doing any type of mountain biking then it is definitely not the one for you and instead you should try and invest in a Shimano Deore.
Shimano Deore vs Shimano Deore XT
When it comes to price to quality ratio then Shimano Deore is probably the best choice to invest in. Although the Deore XT goes up against strong rivals like XTR or SRAM X.0, the price of the Deore XT is what makes it so much more appealing over the other brands.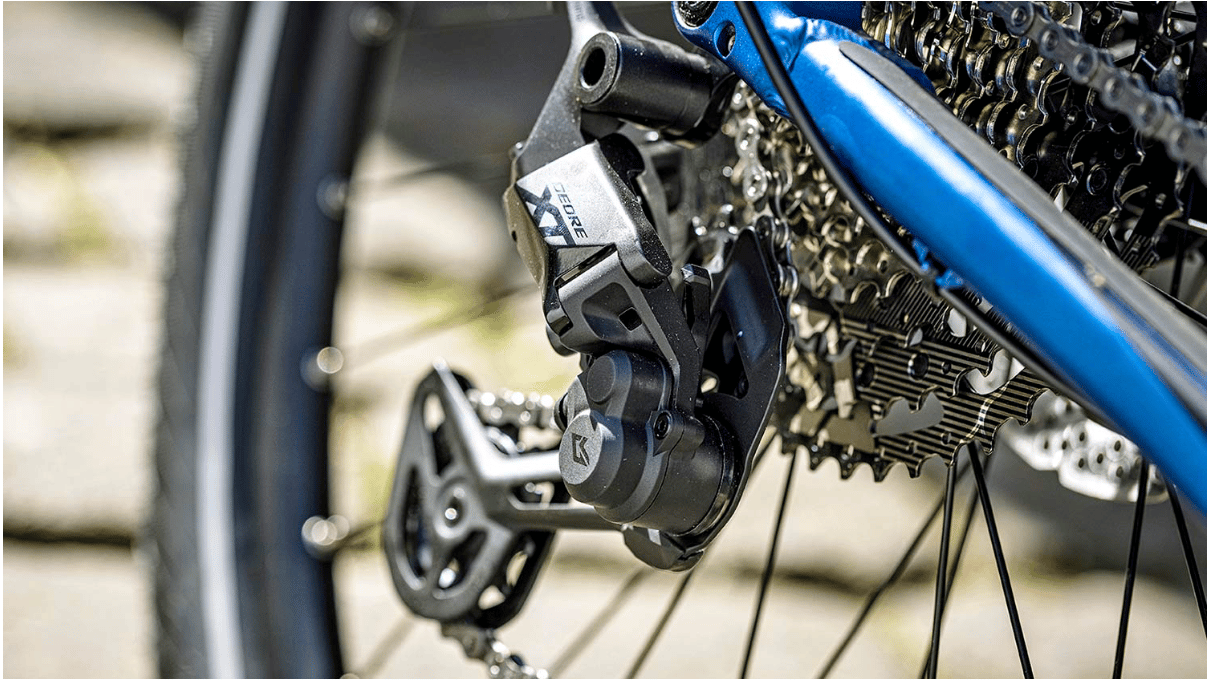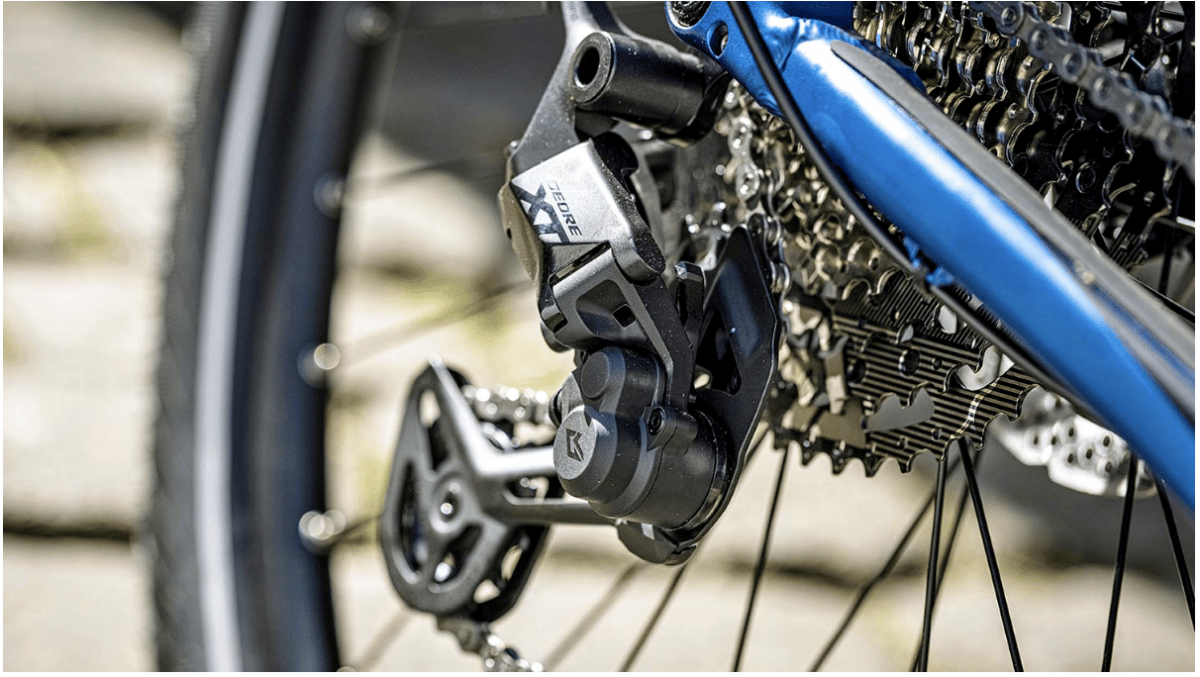 The Shimano Deore is Shimano's very own mid-level range groupset that they offer. The groupset performs best when used on cross country, olympic or marathon bikes and then the XT model that they offer is instead best for all-mountain and enduro bikes when you're looking at the performance and weight of these two groupsets.
But how do we even start comparing these two groupsets? Well it's easy we'll just break up the groupsets and analyse each of the parts for themselves, the crankset, shifters, sprocket cassette, front derailleur, rear derailleur and brakes.
Crankset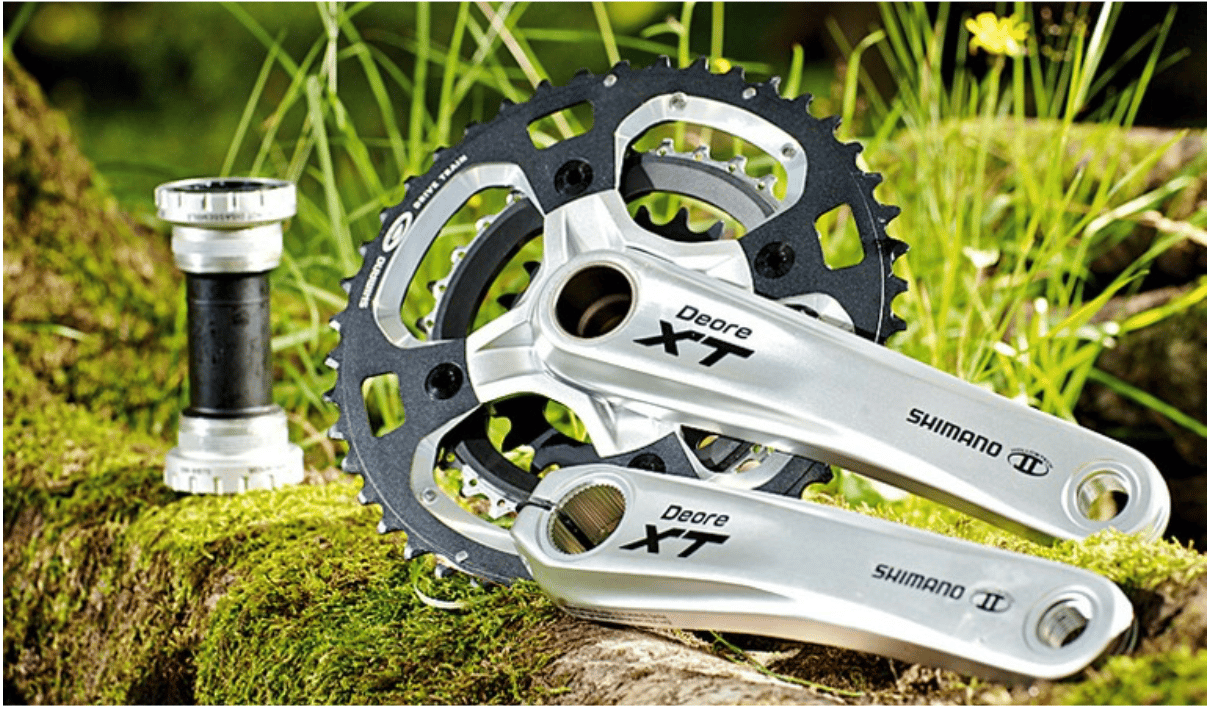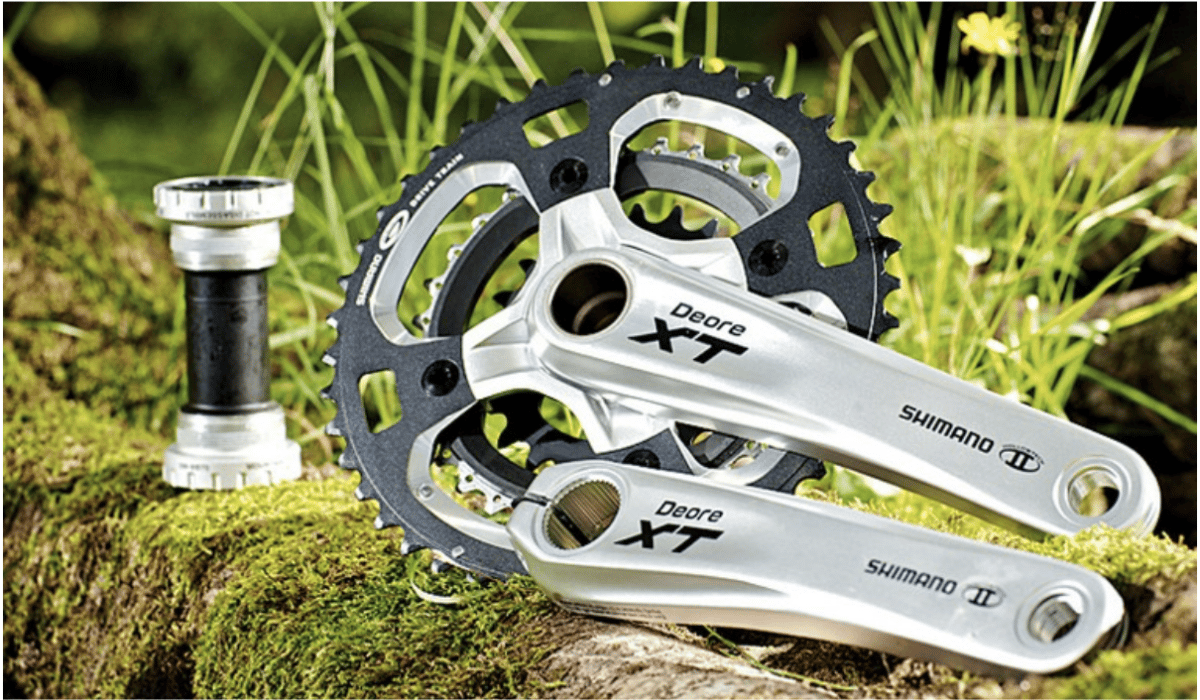 Both of the cranksets chainrings from the two groupsets do a very good job at gliding the chain over them at quite a quick pace but the XT is able to do this a little bit better. Both of the Deore groupsets offer a triple-crankset setup but the XT is also available in the double setup. Shimano claims that the XT models crank arms are stiffer which offers a better transfer in its power.
The Shimano Deore weighs in at 930 grams and the XT comes in at 810 grams. The Shimano Deore XT will set you back 165 euros whereas the Shimano Deore will be 10o euros less which makes the Deore a much more attractive choice over the Deore XT.
As you'd expect from Shimano Deore XT groupset, costing 100 euros more than the regular Deore,costing 65 euros, its quality and use of materials is a lot better.
Shifters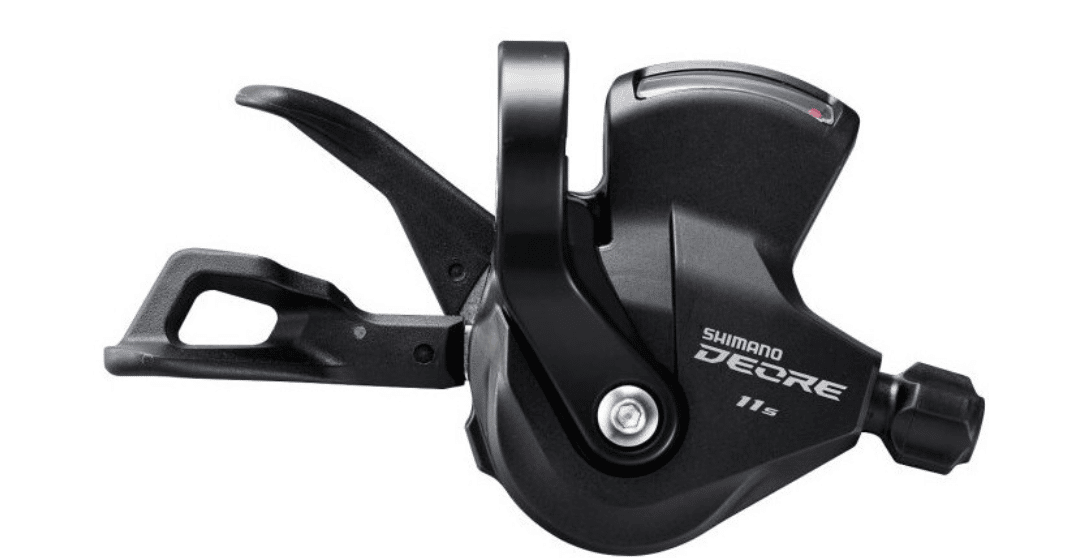 As you have noticed in the crankset the Deore XT tends to be more expensive due to the quality of materials used and it is no different when it comes to the shifters. The Deore XTis much better in terms of material quality and even comes with a little display which shows you the gear that you are currently in.
The Shimano Deore XT shifters weigh in at 278 grams which is 30 grams less than the Deore. You may think that this can't make such a big difference but it does affect the price quite a bit, raising it from 43 euros for the regular Deore to 88 for the Deore XT.
Sprocket Cassette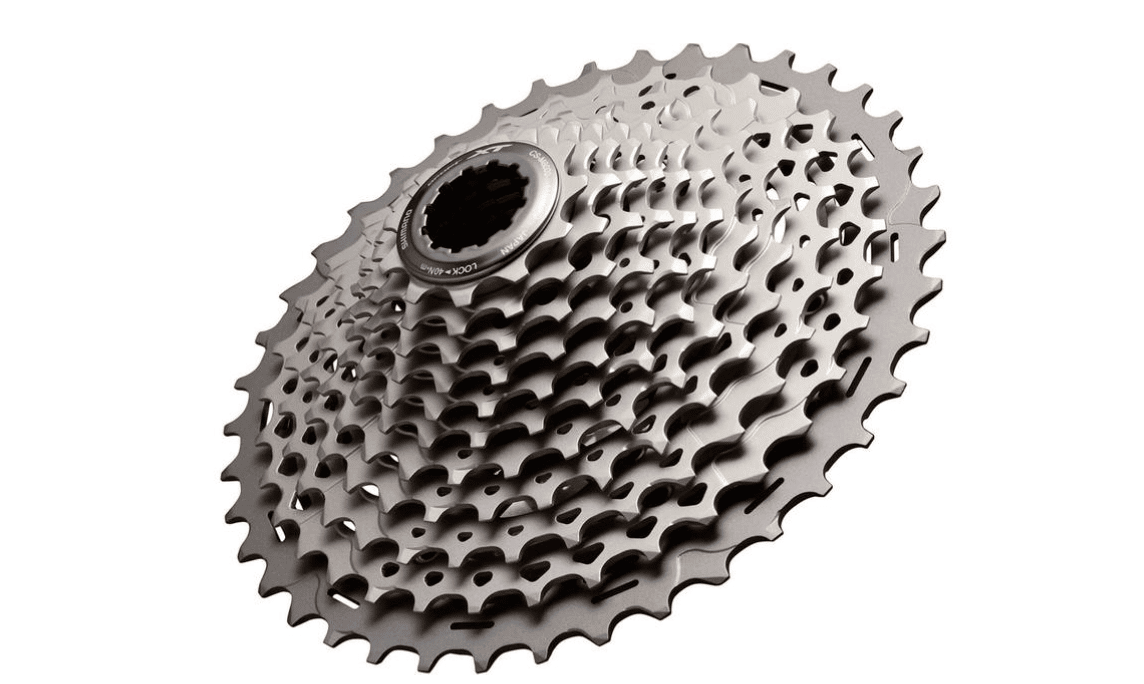 Although both the regular Deore and the Deore XT have sprocket cassettes the Deore XT has a sprocket cassette that was just designed to shift faster than the regular Deore because of its more precise construction.
Although there may be a big difference in performance of these two parts they only weigh 10 grams apart from one another with the Deore XT weighing in at 350 grams and the Deore weighing in at 360 grams. Although the weight may not be so different, the price is definitely quite a step up from the Deore costing 30 euros and the Deore XT costing 53 euros.
Front Derailleur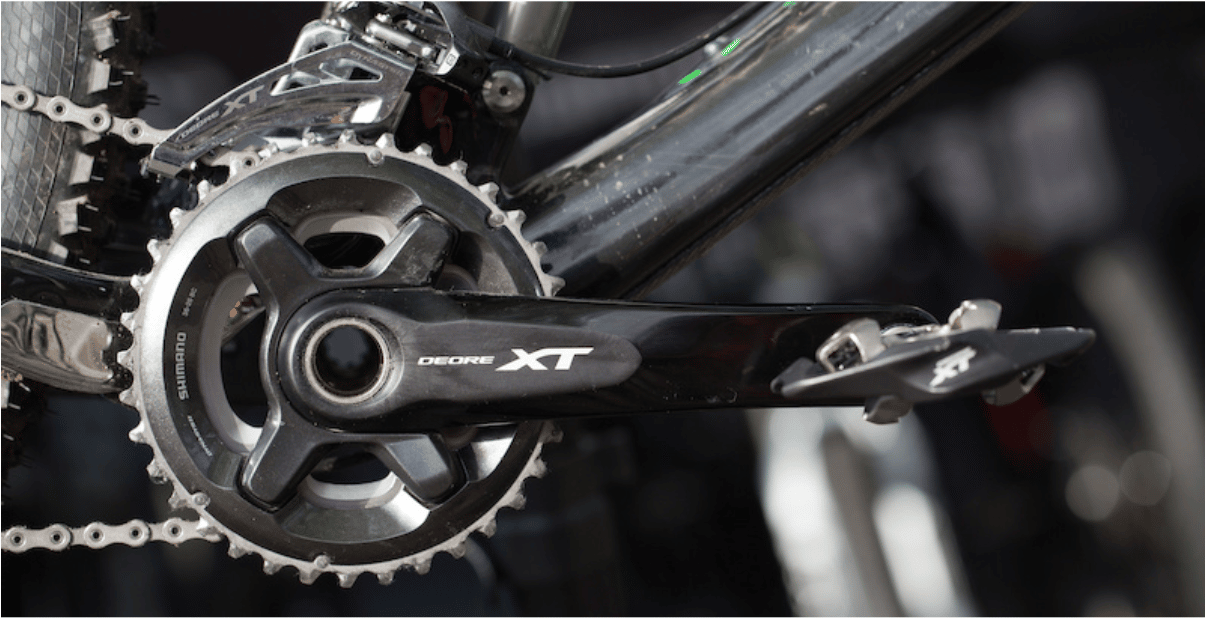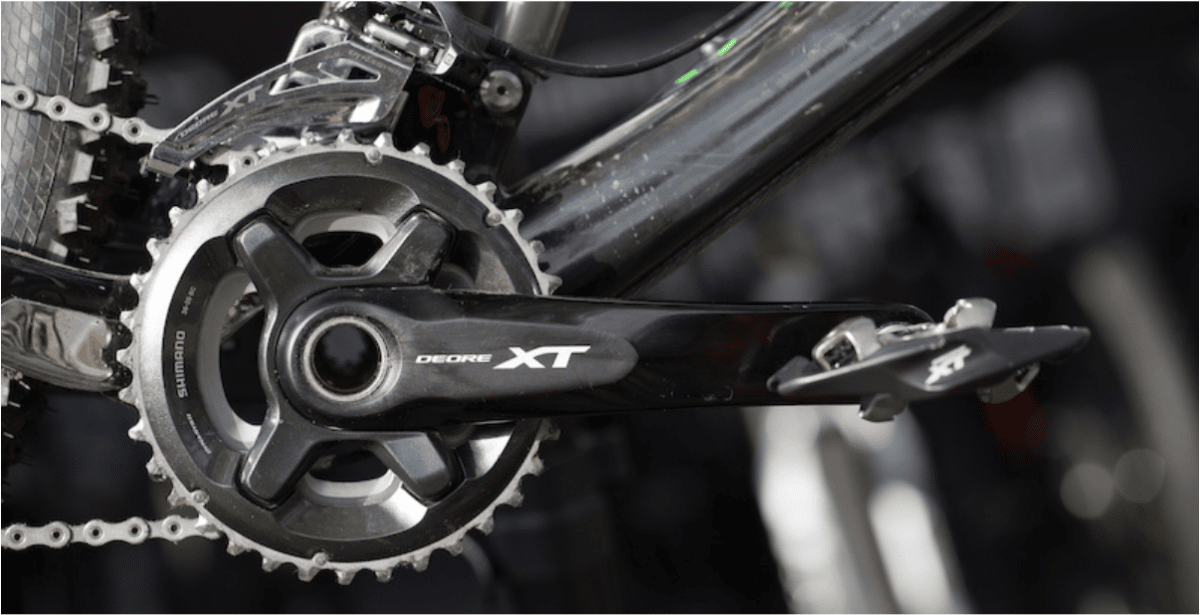 The Deore XT operates a lot smoother than the latter, Deore model, and when it comes to the front derailleur price it doesn't change so much so it may be worth it to invest in the better XT model, costing 30 euros, instead of the base Deore model, which costs 22 euros.
Rear Derailleur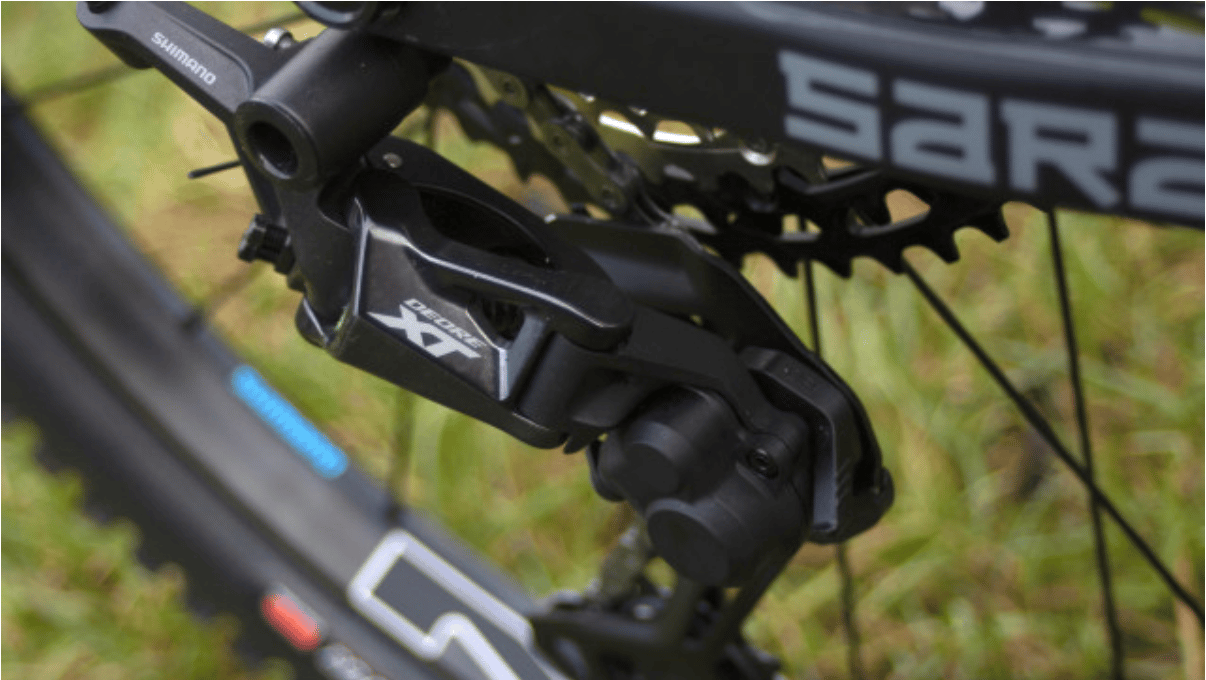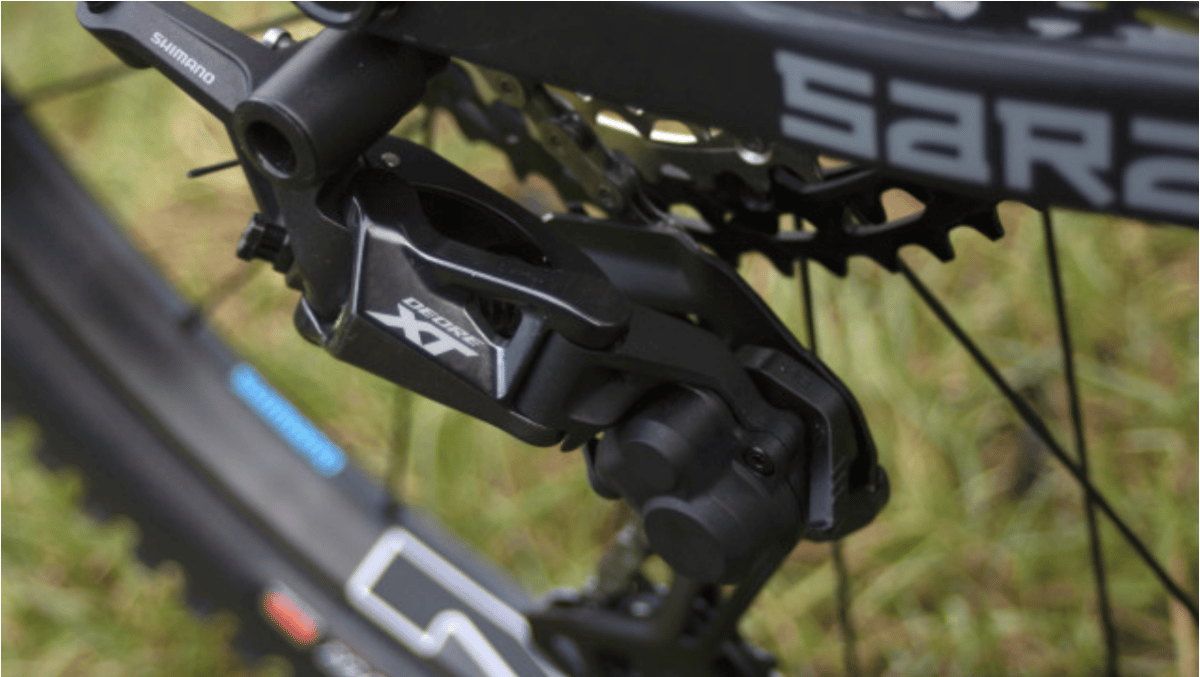 When it comes to the rear derailleurs from each of these groupsets then they can't be more different from one another. Differences start in the materials used for the cage to the weight difference, which plays an important role for each of the derailleurs performance. The Deore XT uses Shadow Plus Technology which gives it a huge advantage over the regular Deore model who only has the Shadow compact design. The Shadow Plus Technology allows the Deore XT to work faster, more accurately, quieter and doesn't need services for adjustments as regularly as the Deore.
The rear derailleur in the Deore, 286 grams, is 28 grams heavier than the Deore XT, 258 grams, because the Deore makes use of steel in its cage. Since there is quite a clear difference between the two rear derailleurs the price differs quite a lot with each other as well with the Deore XT costing about 80 euros and the Deore only costing 38 Euros.
Brakes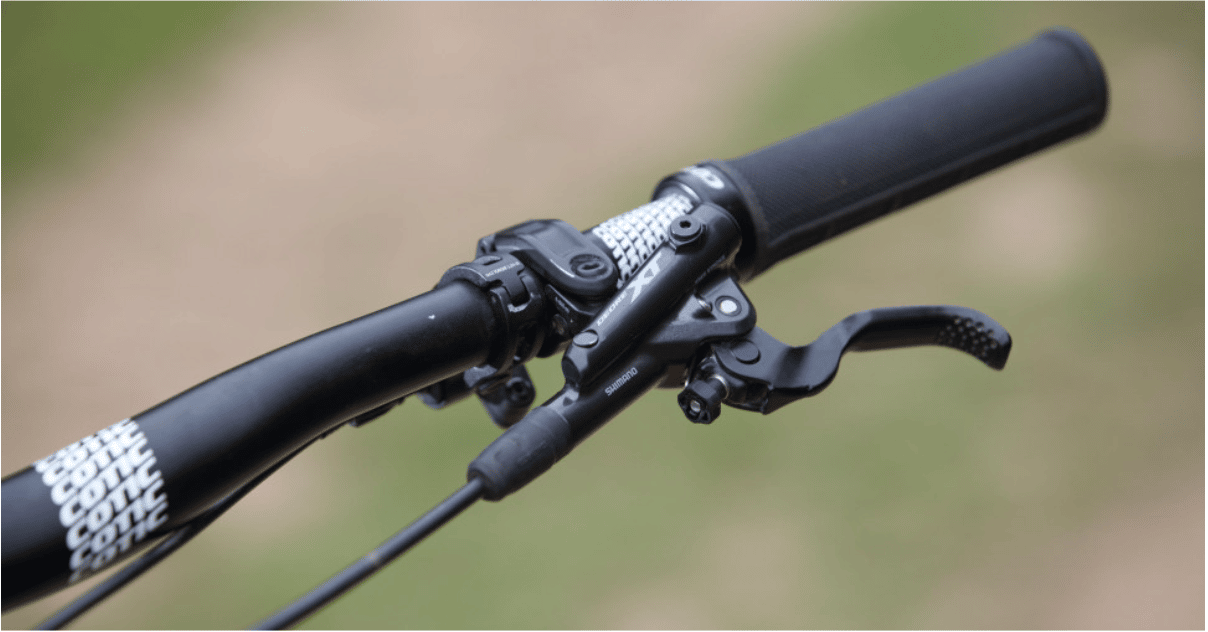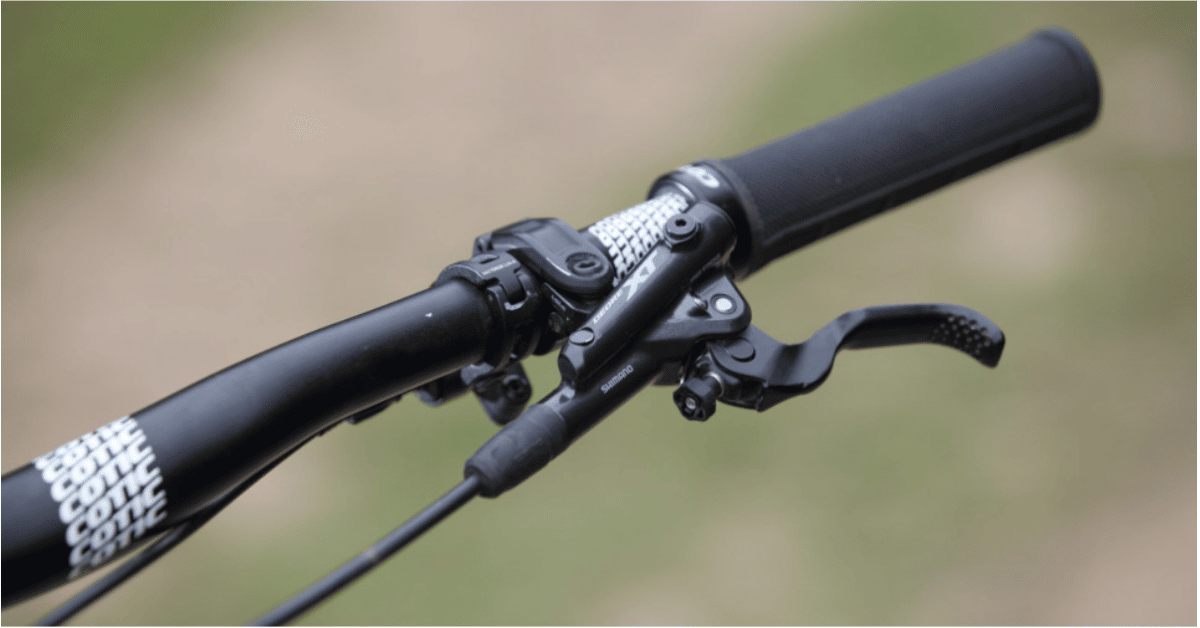 The two options of brakes you get from each of the groupsets are very good but the way the XT has been modulated allows for better overall control. When you are descending for a long period of time while holding down the brakes you will feel the braking power start to fade. The Deore XT did not see any of this because of its ICE Tech rotors which helps with better heat dissipation to stop things like that from happening. The fact that the brakes in the Deore XT are quite good at being able to handle these prolonged braking periods means that they are used more in enduro and cross country style riding where you would find yourself in these situations quite often. The Deore brakes on the other hand, won't be able to handle anything more than all-mountain or cross-country riding.
When it comes to the weight of these brakes they are definitely not at the top of the game and could be beaten by competitors such as Avid or Formula, but thanks to the added weight they are considered to be much stronger than their lighter counterparts. Without the rotor included, the Deore XT costs 105 euros and weighs in at 287 grams and the Deore costs 43 euros and weighs in at 329 grams instead.
Conclusion Shimano Deore vs. Deore XT
In conclusion you will notice that the Deore XT is definitely the better option between the two but whether or not you are ready to spend so much for the upgrades is up to you personally. Deore XT is more for hardcore riders which weight and quality is important for whereas the base Deore is more for a recreational rider who isn't so focus and having the best parts on their bike.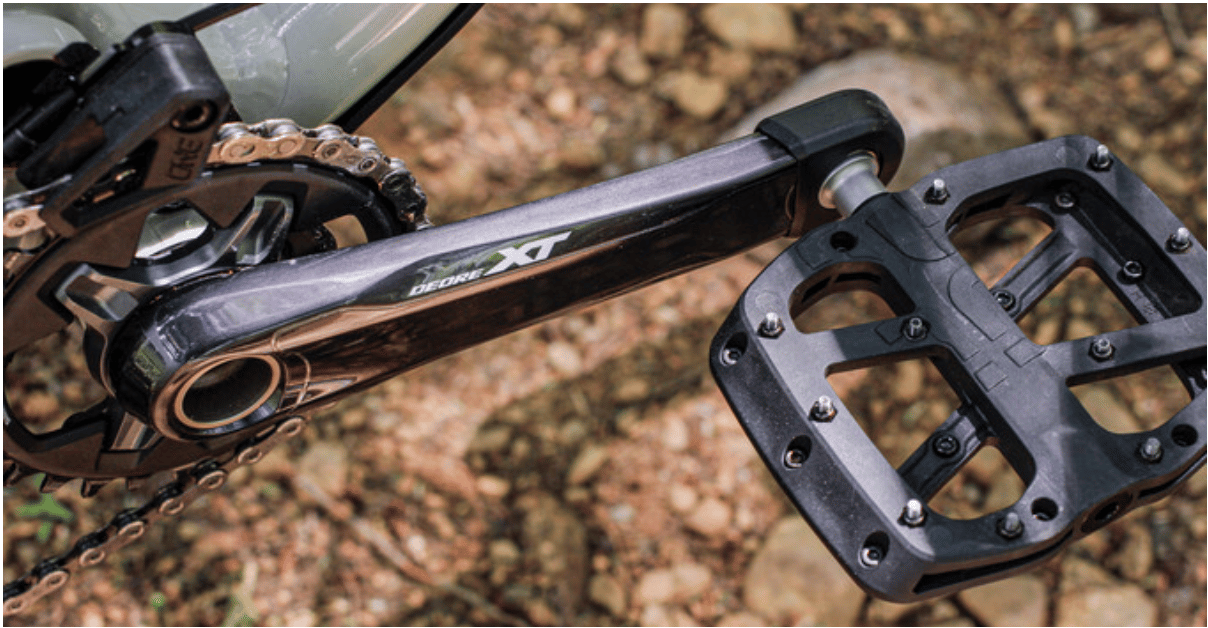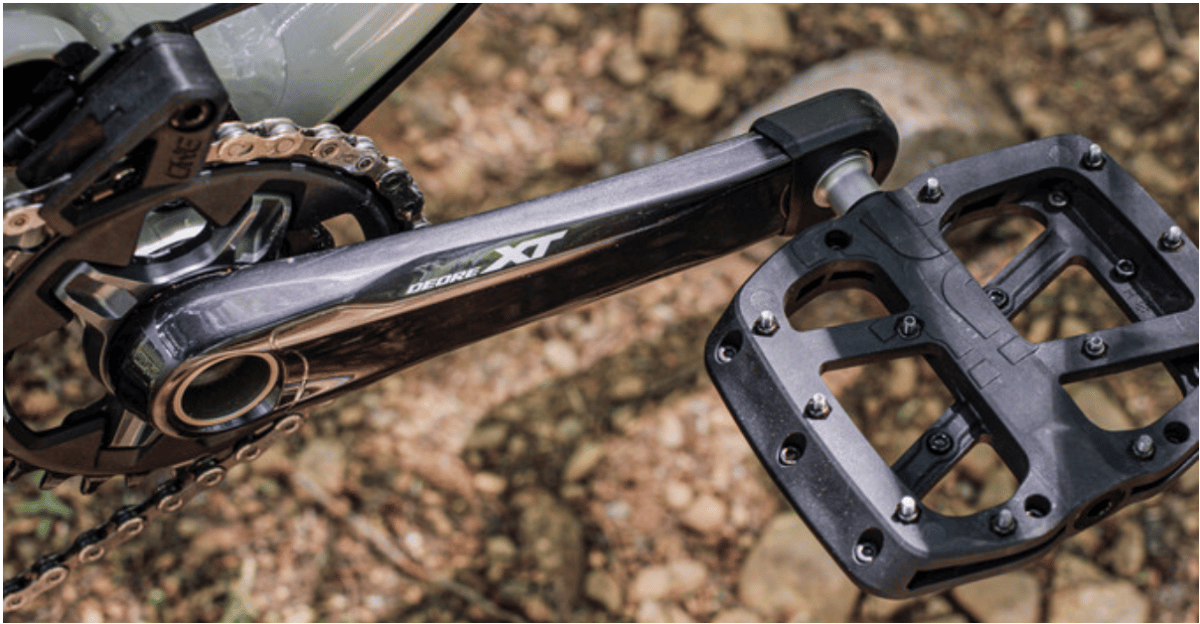 The Shimano Deore XTs total weight is 2412 grams and the Shimano Deore is only 292 grams more than that, weighing in at 2704 grams. So when it comes to the weight of the two groupsets this shouldn't be you deciding factor because there are other mods that can contribute to lowering the weight much more such as a new wheelset or suspension setup.
The Shimano Deore XT costs about 626 euros in total compared to the Shimano Deore that only costs 284 euros. You can do alot with that 342 euros you save if you choose to get the Shimano Deore, you could invest in other parts you want to upgrade in your bike whether it be wheels, forks or even invest in a more expensive bike.
Shimano Acera FC-M391 Crankset (2012)
The new and improved Shimano Acera FC-M391 Crankset is looking better than people may have thought it would. Some people may have questioned if it was a mid-level product when looking just at the new crankset but surprisingly it's actually from Shimano's entry level mountain bike range.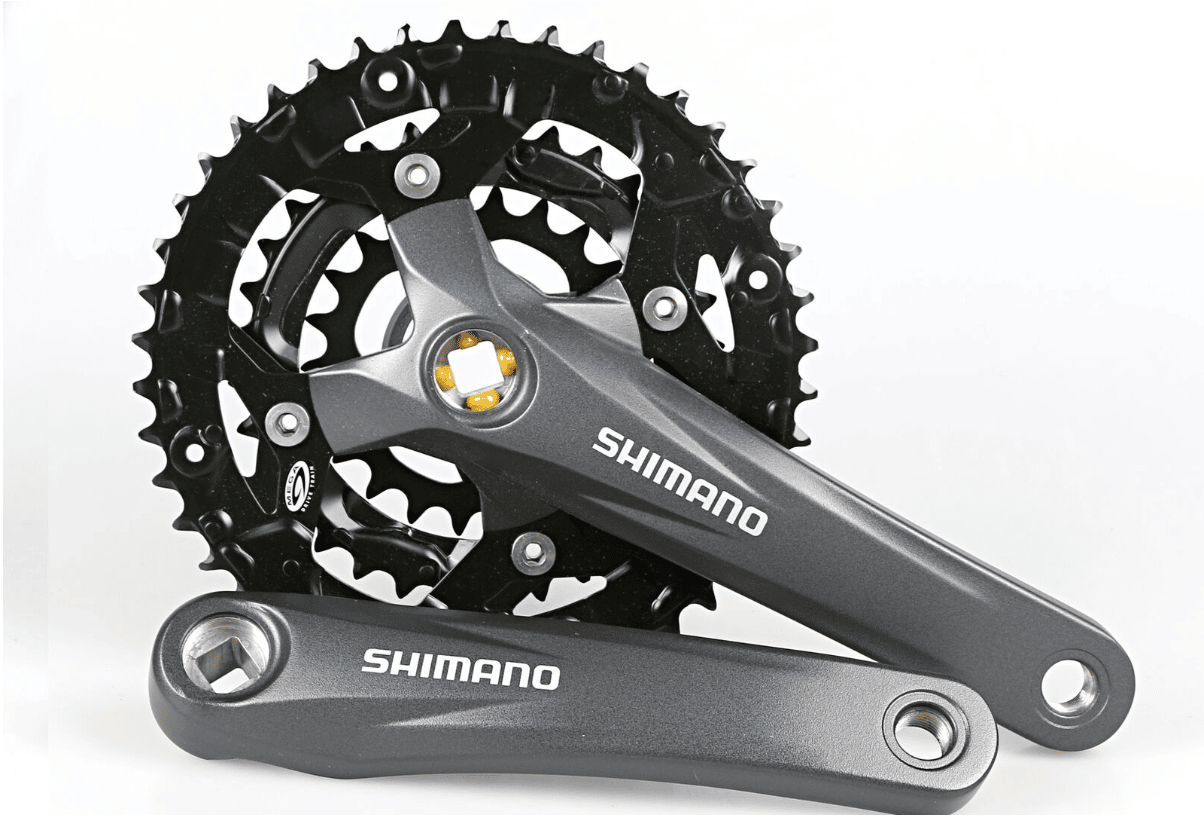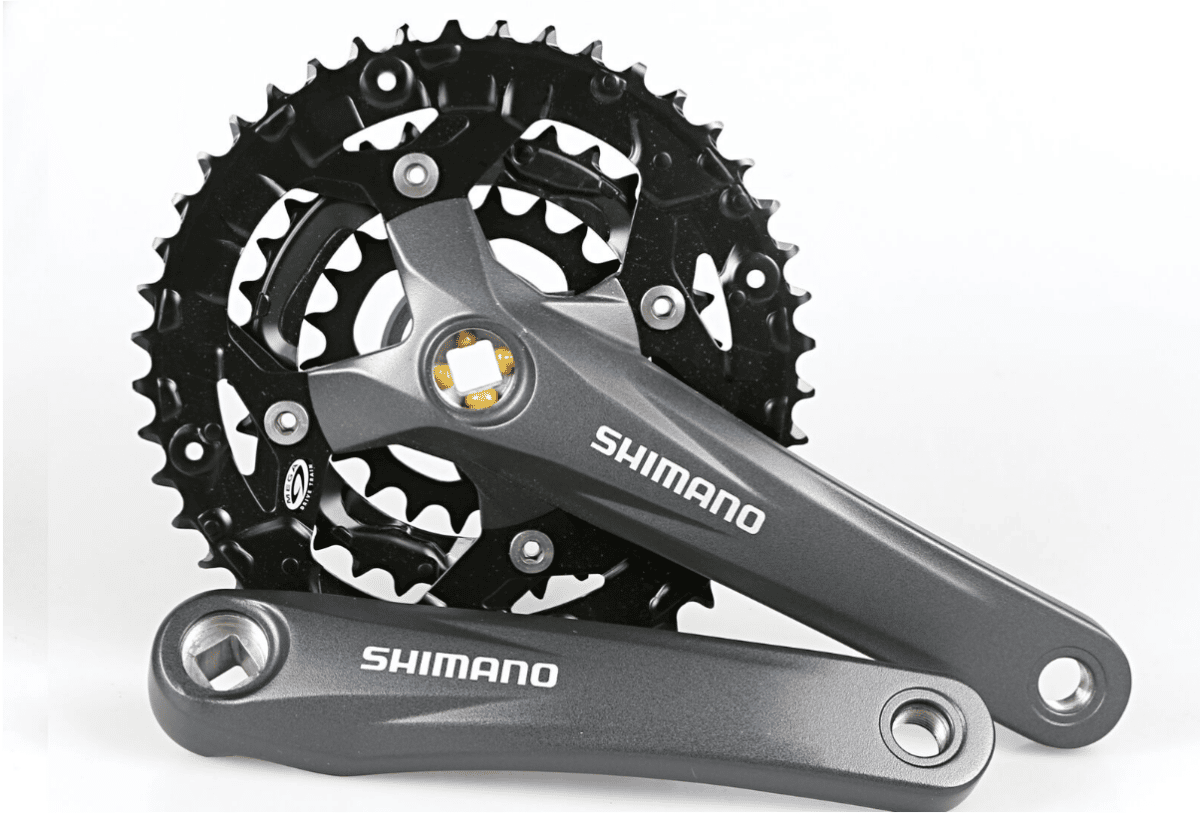 The sprocket cassette that is intended to be used with this new crankset by Shimano is a 9 sprocket cassette meaning that there will be quite a jump in progression when changing between the gears. This crankset makes use of an Octalink bottom bracket because it is said to be better and be able to last longer instead of the tapered square spindle because the crank arm is attached onto a 8-tooth spindle with a bolt larger in diameter.
On the outside of the new crankset we can see the Acera logo but this year it has been revised and now looks much more sleek and attractive. Since this crankset is in the entry-level range and doesn't cost so much it most certainly doesn't make the use of aluminium or other special reinforcing materials, instead it uses steel for its chainrings.
The Shimano Acera FC-M391 crankset will only cost you around 30 euros in store, if you aren't buying the bottom bracket as well. Although this product may not offer the performance you get from a higher level crankset it certainly does the job well and lasts long so if you're someone who doesn't need the best of the best this is a good option and you have the option to change it out later, using an Allen key, if you change your mind. 
In order to remove some weight from their product they have sculpted the inner sides to get rid of some material instead of making it hollow inside, as many of the higher quality cranksets do instead. Even though this extra weight is taken away it still weighs 1045 grams and that's without the bottom bracket, which weighs an extra 300 grams.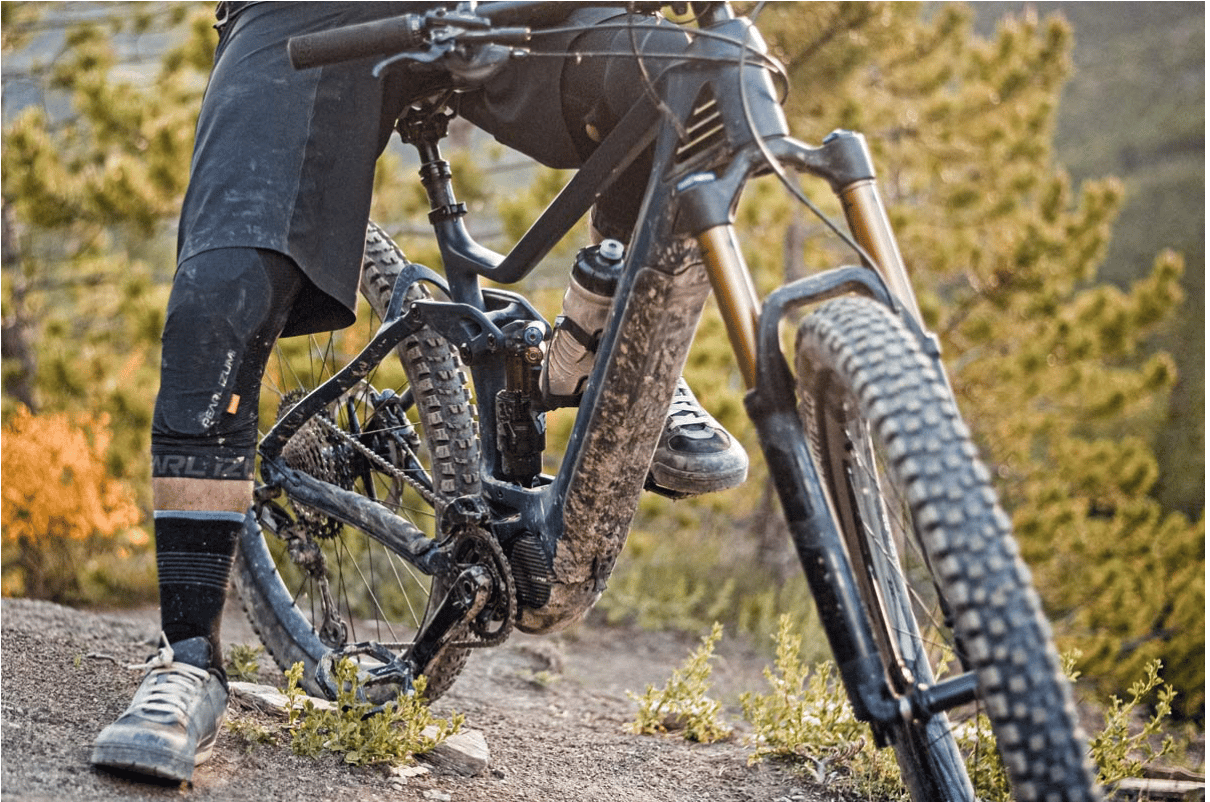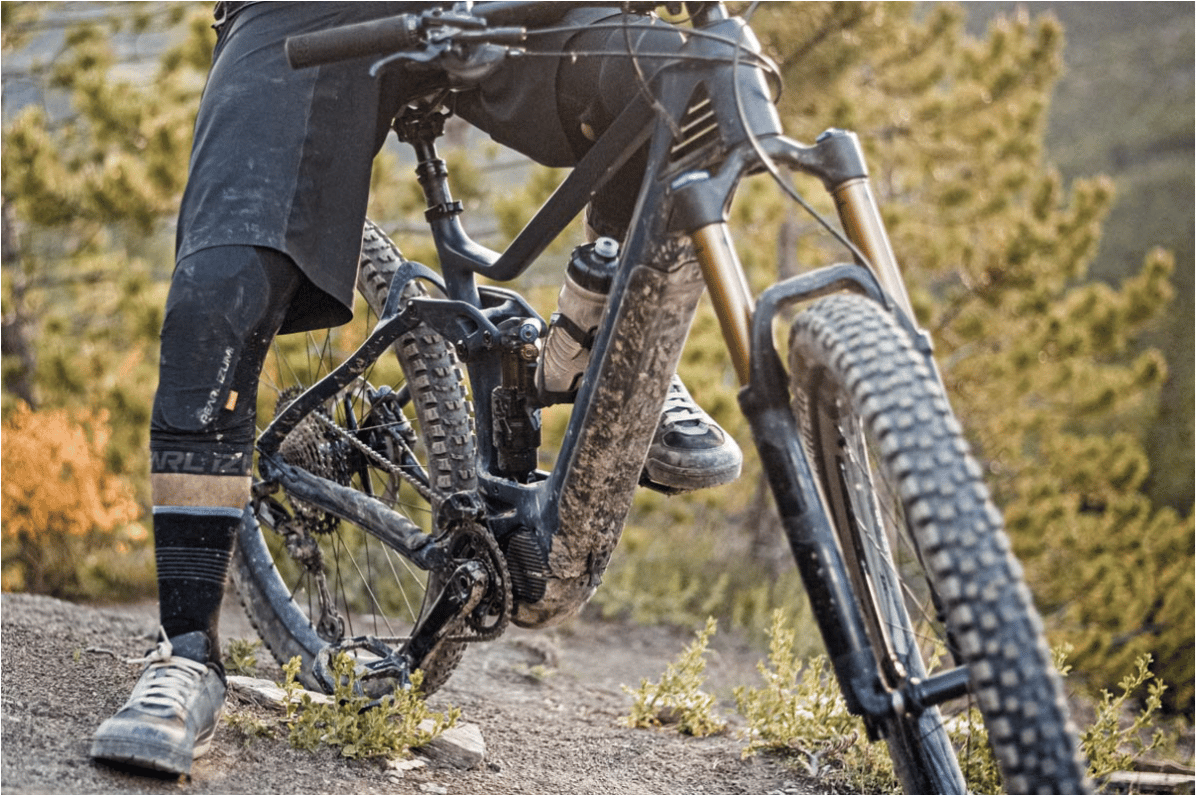 For an entry level crankset the Shimano Acera FC-M391 does very well in regards to how fast the chain is able to pass from one chainring to another but it definitely isn't close to the performance levels of the earlier stated Deore, SLX or XT crank models. If you are still looking to purchase the Acera then you can order from two different configurations, 44-32-22 or 48-36-26, if you're wanting to make the cranks a little bit faster.
In conclusion, the Shimano Acera FC-M391 crankset is an amazing set for any beginner or someone not looking for something too serious. It lasts very well in rough conditions and sells for a very good price all while looking pretty cool as well.
Shimano Tiagra 4603 Crankset (2012)
Tiagra had come out with a whole new design to their Tiagra crankset and have decided to improve it as well to provide riders with a more pleasurable experience when pedalling on the road. If you are someone with a considerably large budget then this new chainring would definitely be worth taking into consideration, however there are a few pros and cons to this product as well.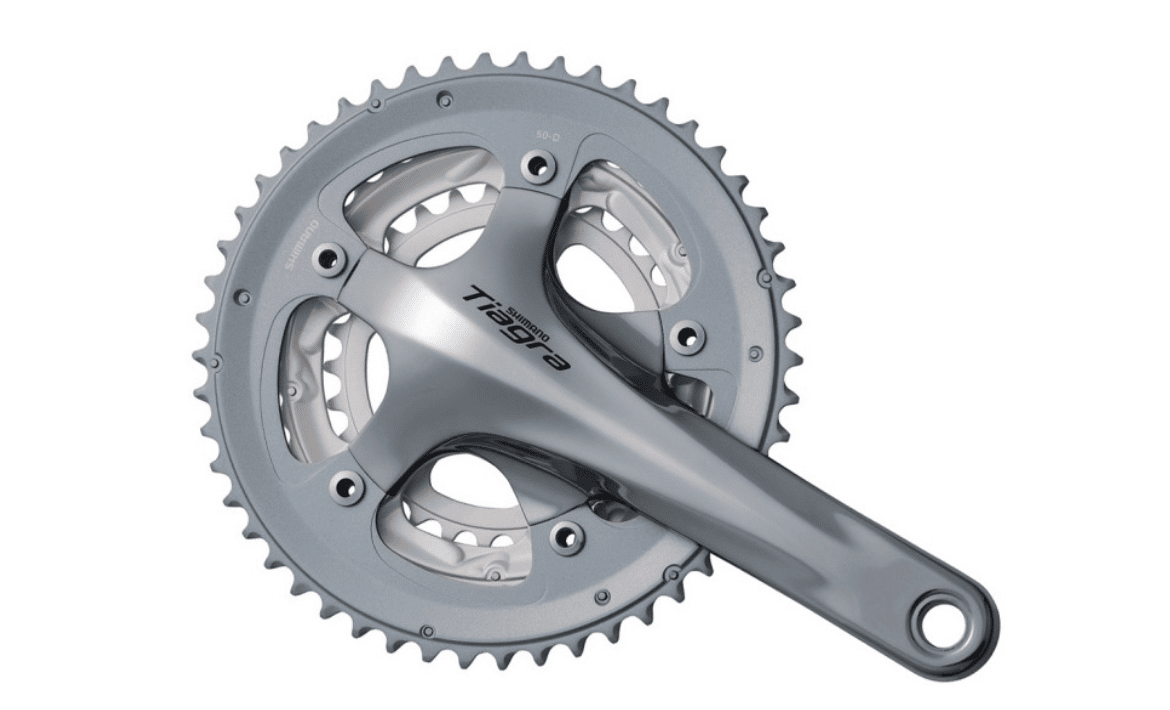 First, the shape is definitely one of the areas where this crankset has improved the most and wasn't expected from most riders, especially considering its fairly low price. The new lines in the design are, in first hand, meant for the amazing aerodynamics but they turned out to also be very easy on the eyes. The use of the new and improved logo also makes riders feel like they are using high quality parts which makes you feel better overall and transmits this positive energy from your feet into the chain while you're riding.
When it comes to all the technical features of the crankset it is no surprise that it isn't amazing or has nothing out of the ordinary because of its position within the Shimano range. The weight is probably the feature that is least attractive as it weighs 1105 grams and even if you opt for the double chainring version instead it will only bring you down to 943 grams which is a lot more than that of their competitors like the Sram Apex set. The functionality of the Shimano Tiagra has no immediate downsides to it and operates very smoothly when you're switching up and down between all the different gears especially when compared to other almost mid-level sets. The plates used in this crankset were designed in a way such that the movement of the chain was greatly improved and became much more efficient.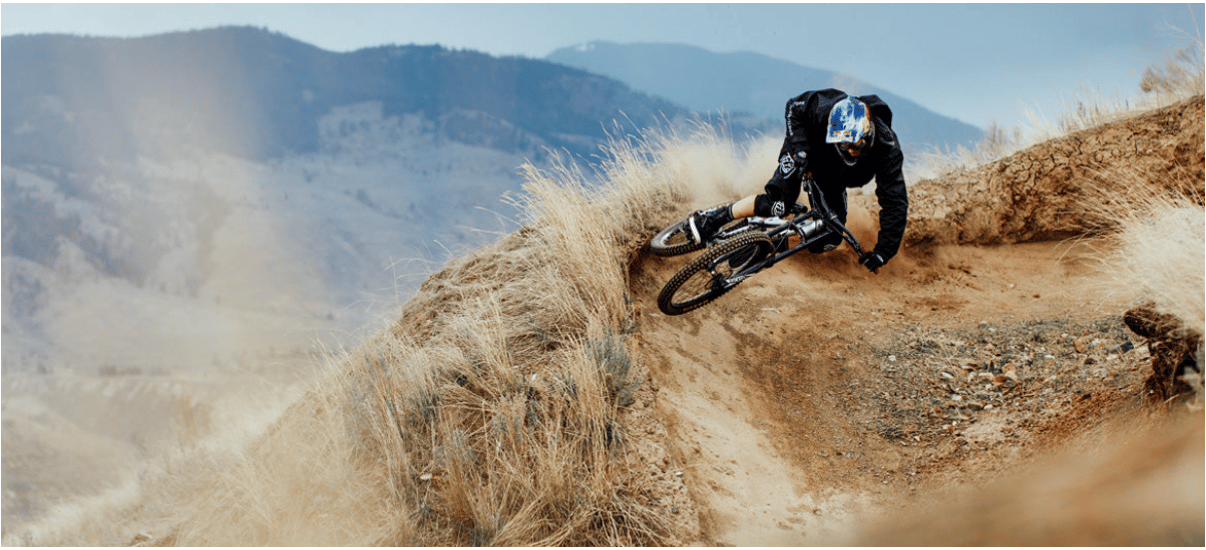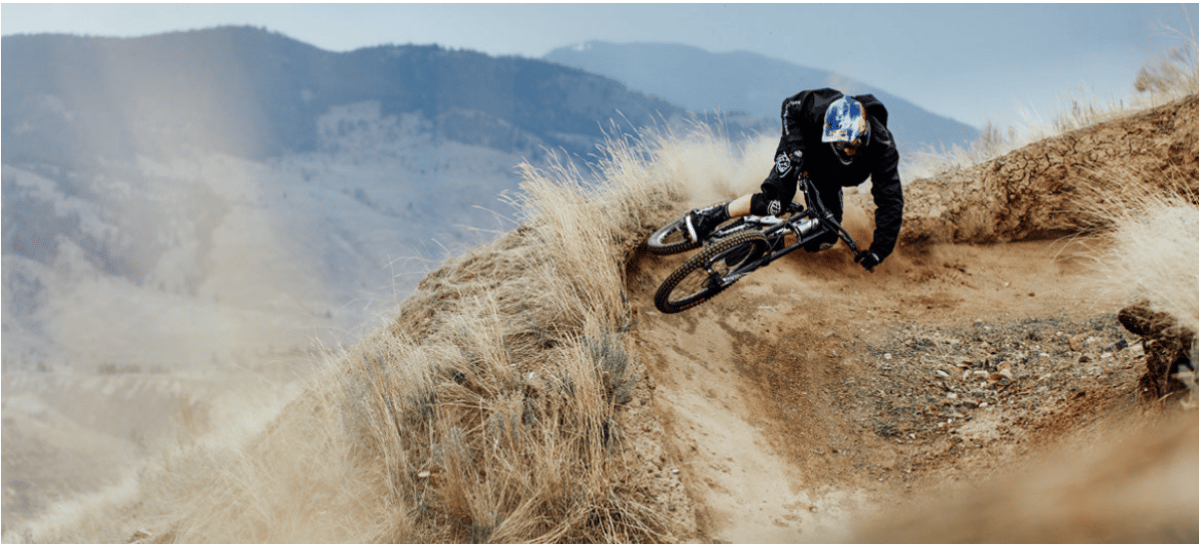 The Shimano brand were very smart when designing this crankset and made sure that it was compatible with the other ones in their range, such as the 10 speeds, so if you're building a up a new crankset and need specific parts as soon as possible the this is definitely the way to go. Another huge plus of its compatibility is that it's compatible with BB HollowTech 2 which is a lighter higher level of hollow bottom bracket axles.