There are many different types of road bikes and all have different guises. When you would look at road bikes in the past, you'd see that all of them were fairly similar, all just steel framed machines. It may be a little scary to begin looking at buying a new bike because there are so many options, and they are all good at different things. Hopefully this list can help you find the best road bike for you.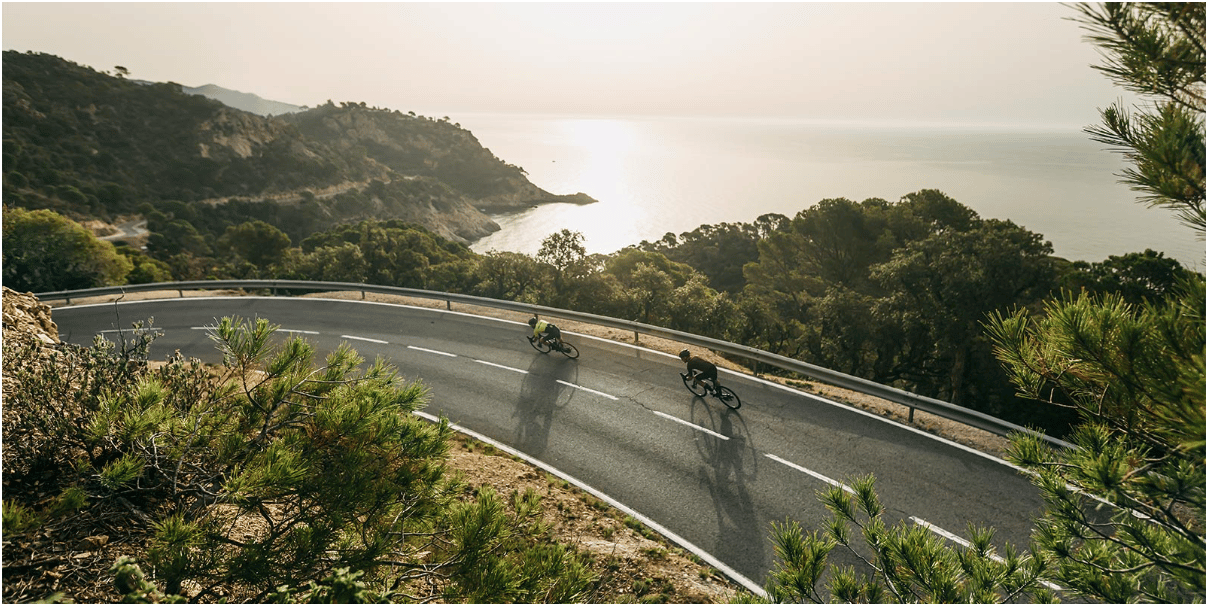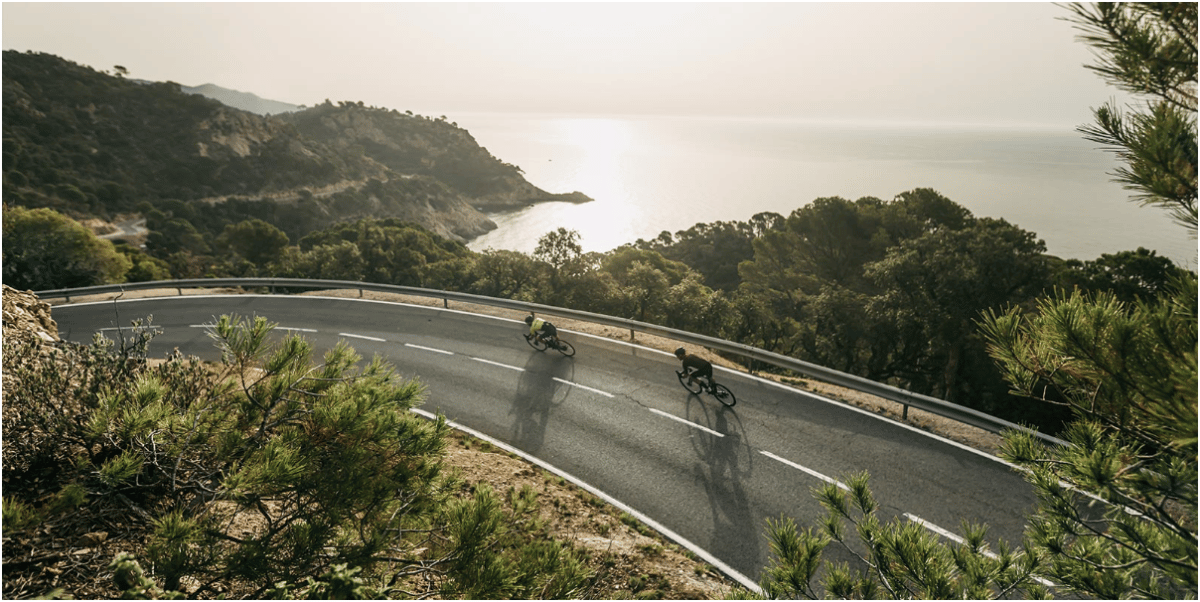 The best lightweight road bikes were typically designed in a way to have round tubing and shallow wheels to save weight, but the more modern road bikes tend to lean more to the design of the best aero road bikes and their tube profiles. Even the aero bikes are light enough now that professional racers would be happy to ride them during races and are not just confined to only the lightweight road bikes.
As I've mentioned above, the lightweight bikes and aero bikes are very similar bikes now, so there aren't that many brands left that manufacture both of the types of bikes and instead just offer lightweight bikes. What makes an aerodynamic bike stick out from normal bikes is its much deeper cross-section tubes, with deeper than normal carbon fibre wheels as well. These deeper styled wheels can make the bikes a little more heavy than the high-end lightweight bikes but it ensures that this bike has the best aerodynamics.
Even the endurance road bikes actually start to mimic other types of road bikes. Most of the endurance bikes that we see nowadays are built for comfort, but they have been seen to add aero characteristics in their builds as well now. The best types of road bikes now have a lot more tyre clearance than that of the older model road bikes and are getting pretty close to the clearance levels of the best gravel bikes.
Some brands have even just stopped trying to distinguish themselves from others and they have even created a new class of race bikes called "all-rounders" where they include all characteristics from all types of road riding disciplines.
The Best Road bikes
To distinguish between the bikes a little more, I've broken the list up into best all-round bikes, best enduro bikes, best lightweight bikes and best aero bikes.
Best all-round bikes
Boardman SLR 8.9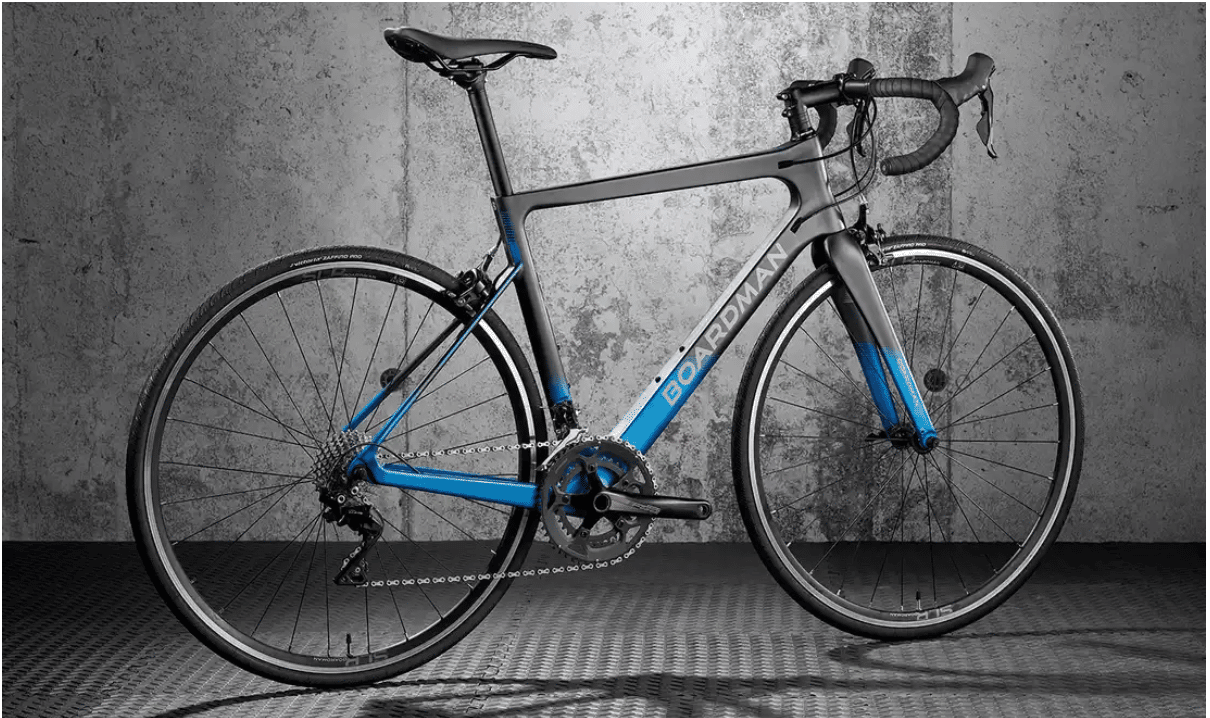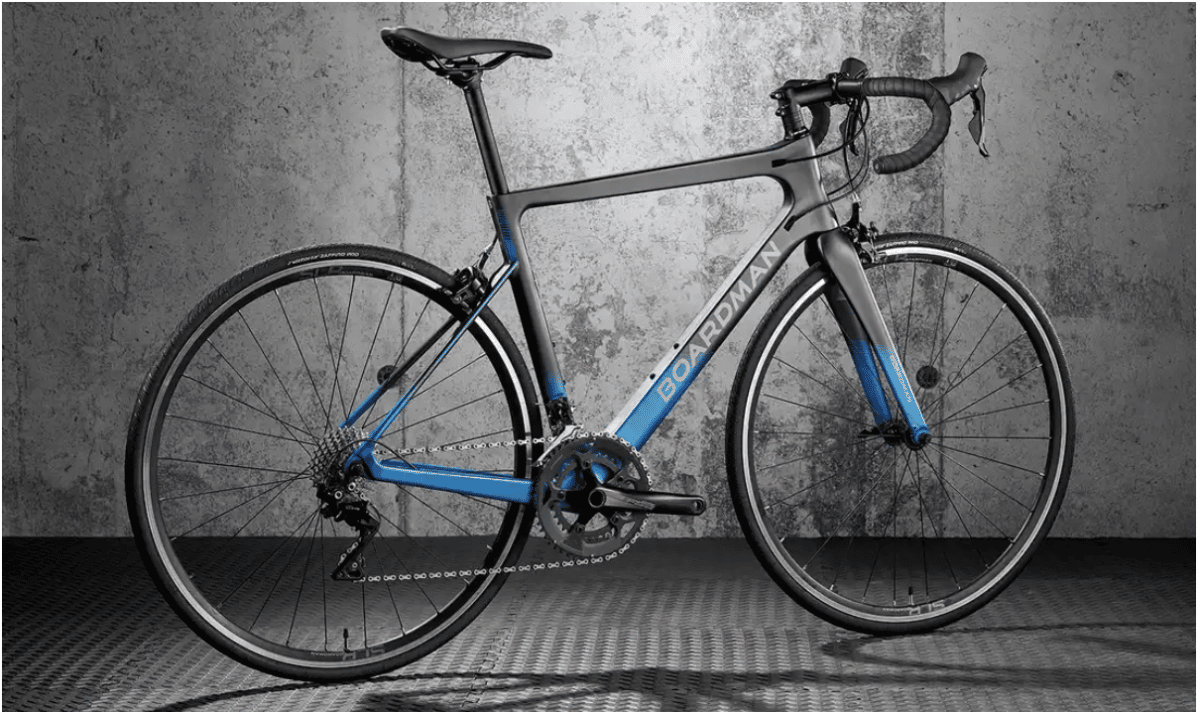 For those looking to get into road cycling or just buy an excellent quality everyday commuter then this is definitely an option worth thinking about that won't put too much strain on your bank account. The price that you will be paying for this bike is normally a price range where you'd find many alloy framed bikes with Shimano Tiagra groupsets as the standard. This bike breaks through this norm and gives you a carbon fibre frame housing a Shimano 105 but sadly they haven't got the resources to give disc brakes so they've gone with Tektro rim brakes instead. If these brakes are a deal breaker for you then you could opt to get the model with the 105 hydraulic disc brakes instead but it'll cost more. 
This bike comes with some sick aero tube profiles which feature a dropped seatstay and a recessed seatpost clamp to give the whole bike an overall seamless look to it and also make it a bit more aerodynamic.
The wheels that you get with this bike actually come tubeless-ready already but the tyres are not so if you want to make the switch to a full tubeless setup then you'll have to swap out the Vittoria Zaffiro Pro 25 mm tyres in order to do so. One positive thing about this, if you do decide to do it, is that you'll be able to fit your bike with a 28 mm tyre instead and make full use of the clearance that you have on the bike.
Pinarello Dogma F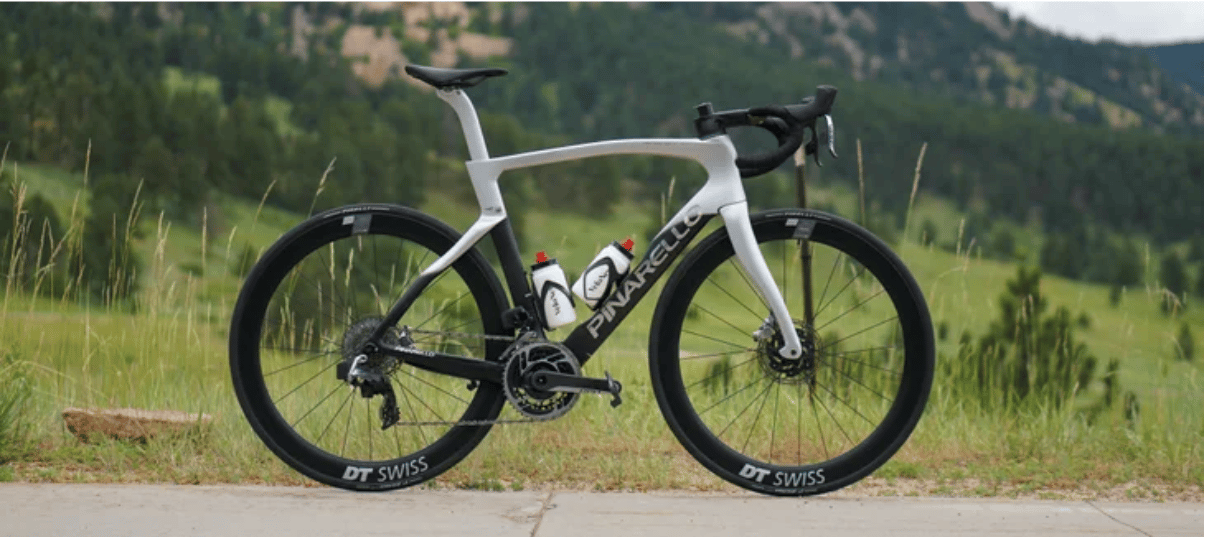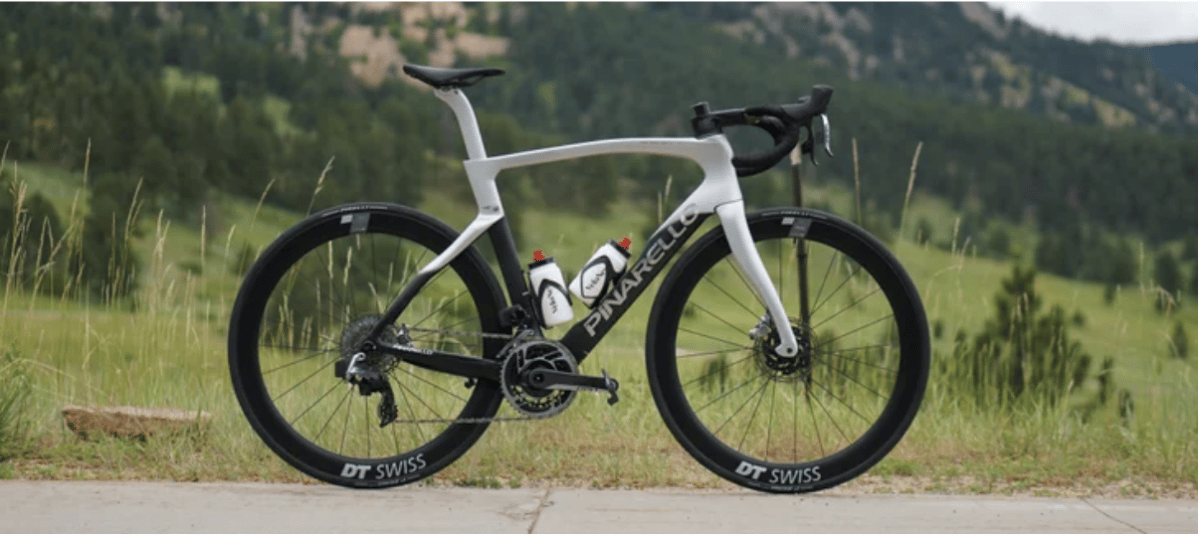 The Pinarello Dogma has been an essential bike to own if you want the best all-round bike out there, in 2014 Team Sky had won 90 races, including two Tours de France, with the F8 and since then the bike has just been getting better and better with each new generation whether it be increased integration, more tyre clearance or the disc brakes. 
The feature that really made the F8 stick out from most of the other road bikes at this time aws that they were able to have aero tube profiles while still having quite a light overall weight and now the latest Dogma F has managed to take even more weight of and bring it under 7 kilos, including the disc brakes. They've managed to save a lot of the weight by having many parts like the seatposts saddle clamp 3D printed in titanium.
Pinarello haven't just shaved off weight to increase the overall performance of this bike, they've increased the bikes aerodynamics as well by adding Flatback tube profiles, integrated bars and the stem now has hidden cable routing inside of it. The bike also has a whole new design of their down tube and seatstay profile which improves their aerodynamics by about 5 percent over the previous model.
The Pinarello Dogma F has proven to be good at basically everything whether it be climbing steep hills, fast downhill runs or just cycling on fast twisty roads this is the perfect bike for you. The biggest problem that this bike has is its price, which is insanely high, which is understandable for the performance levels that this bike produces.
Best endurance bikes
Cannondale Synapse 1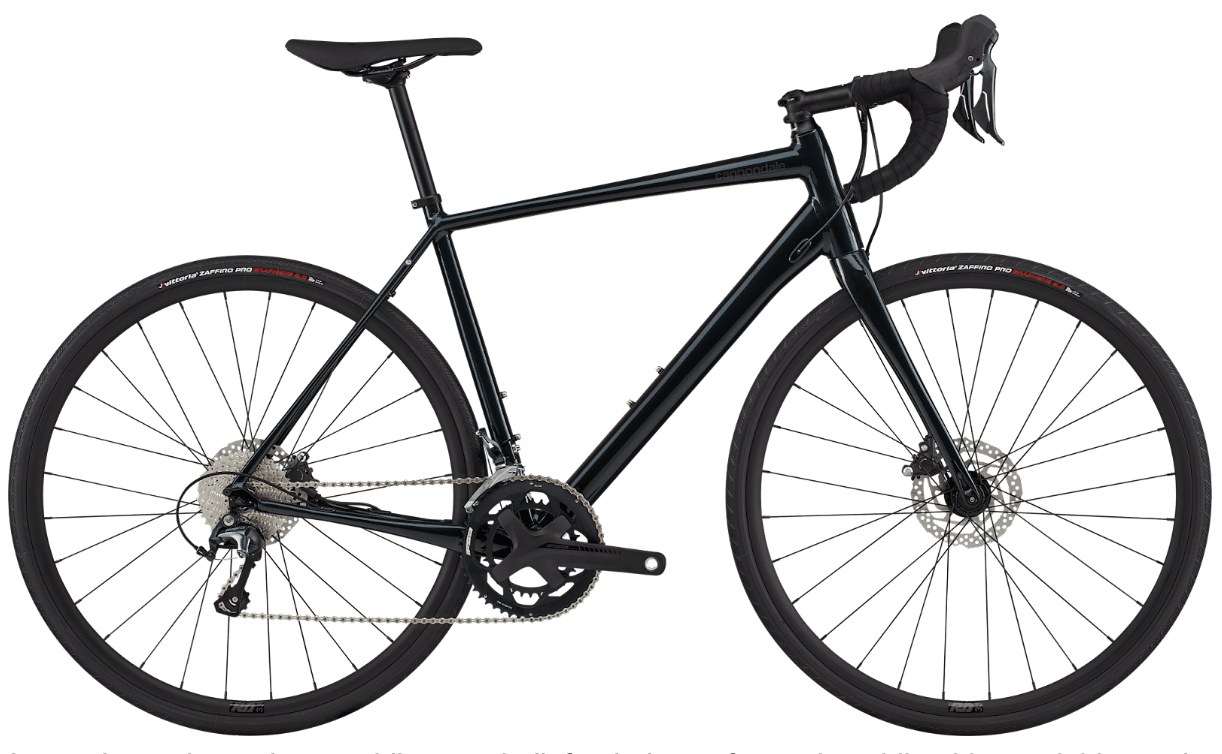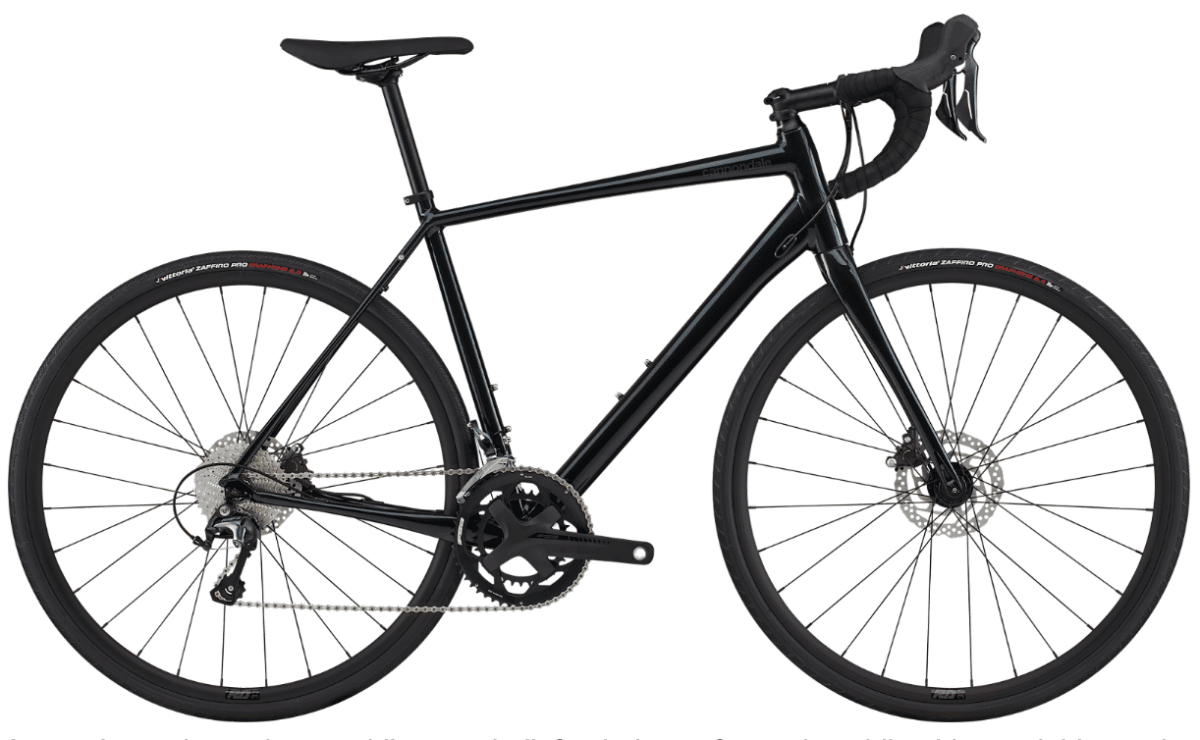 As you know the endurance bikes are built for their comfort on long bike rides and this one is no different. The brand, Cannondale, are very good at manufacturing aluminium bike frames and they've taken their skills and their knowledge and applied it to the Synapse. Cannondale uses a new SAVE microsuspension technology in their bikes chainstay and all-carbon fork in order to give it every bit of added comfort they could think of. The bike has 30mm wide tyres which means that when you're on a piece of road which is a little more rough than normal then you can be sure to have more than enough comfort to counter all the unpleasant vibrations. 
The Synapse 1 has been equipped with a Shimano Tiagra 10-speed groupset by Cannondale to give it fast and reliable shifting action, pair this with its 50/34 FSA Omega ME chainset and the added 11-34 tooth cassette then you'll have an absolute beast which you can absolute fly up hills with. With all this speed that you're able to get up to so easily it would be important to develop an excellent braking system, which they have, the Synapse 1 comes with a set of hydraulic disc brakes to ensure that you get the best, most reliable stopping power during even the worst conditions.
Although the bike comes equipped with many high quality parts like its carbon fork and full Shimano Tiagra groupset it is a bit disappointing that the wheels that come with the bike aren't on the same level and would definitely need an upgrade if you want to push this bike to its limits.
Cervelo Caledonia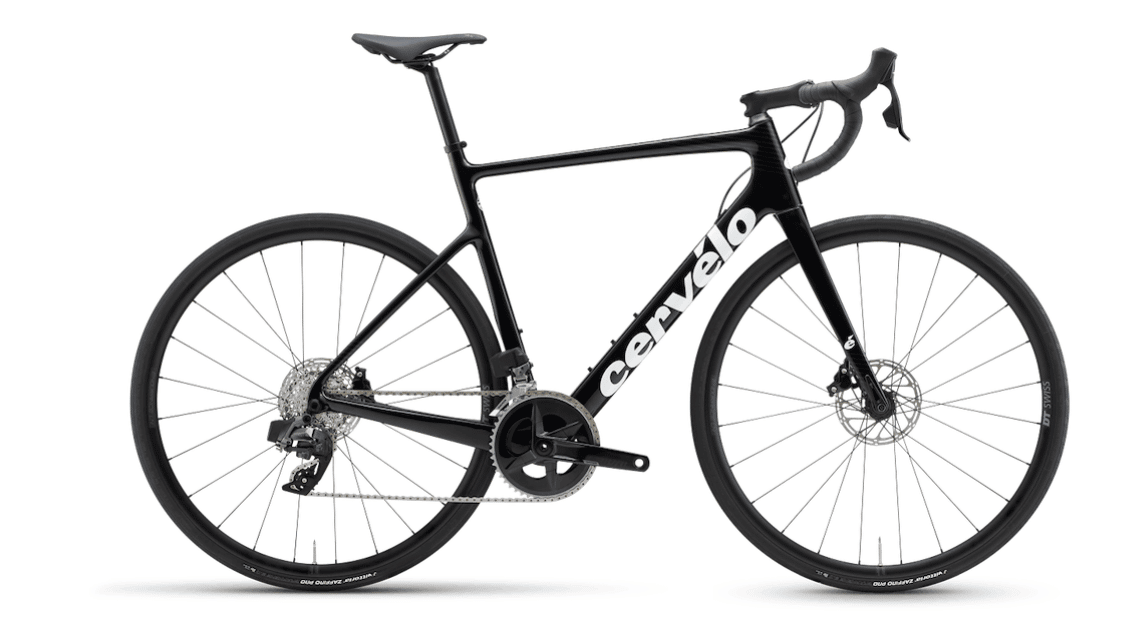 This bike has been seen in the famous Paris-Roubaix race and has been ridden by Jumbo-Visma, who managed to get a podium on this bike in 2022. This bike managed to prove that it is an amazing blend of performance, aerodynamics and comfort for races like this and can handle a lot of tough situations or environments. The geometry of the bike has been specifically designed to maximise the stability and comfort that this bike exudes on its ride and if you want even more stability or comfort you're able to replace the tyres and can fit tyres of up to 34mm in size. 
The Caledonia comes with a SRAM Force eTrap AXS groupset which is SRAMS excellent quality 10-336 tooth cassette which'll get you from A to B very smoothly and reliably. Cervelo have really gone above and beyond when it comes to the comfort of this bike and they've added their famous AB07 bars to give you a slight back sweep on the handlebars so that you can have a comfortable hand position when you're out riding for long hours. If you purchase a higher-end spec of this bike you'll only be able to use electronics, whereas if you go for a lower-end model then you'll have the option to use cables from a mechanical groupset instead.
To really make this bike shine with its endurance capabilities they've added a variety of mounts to the bike like for lights and removable mudguards. Although this bike is built for endurance and reliability it is on the heavier side of high-end road bikes and may not be your best friend if you are looking for the lightest bike possible but will definitely guarantee you a comfortable long ride.
Best lightweight bikes
Van Rysel EDR CF Ultegra Disc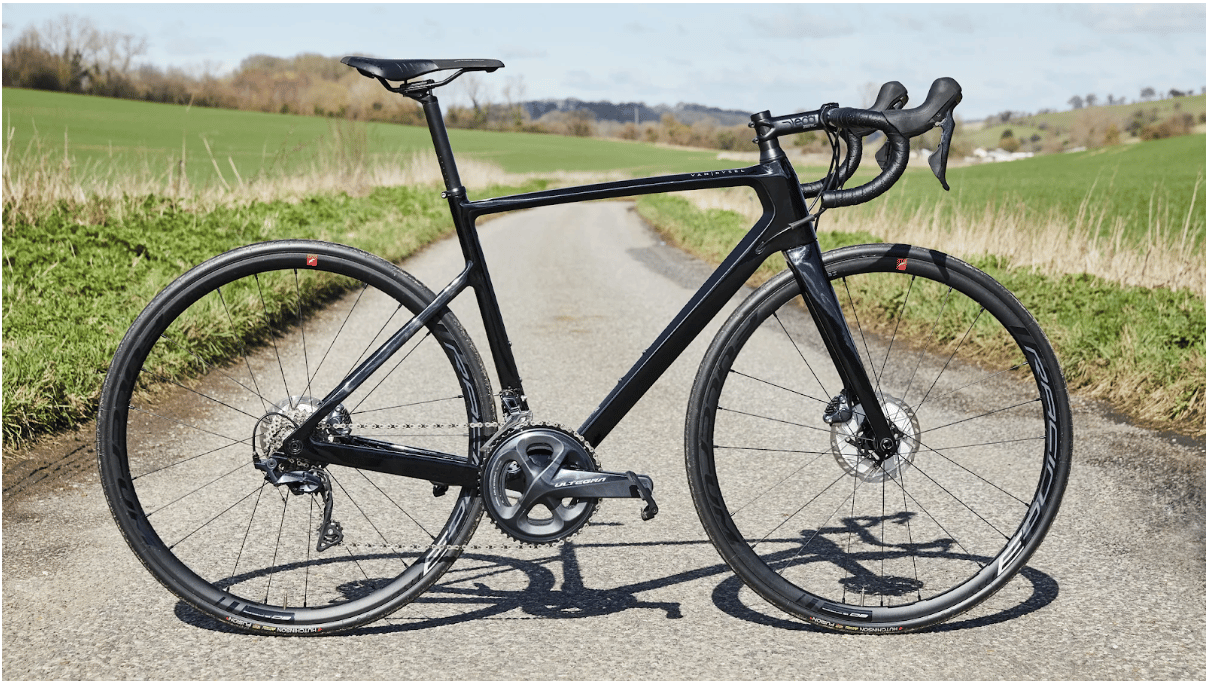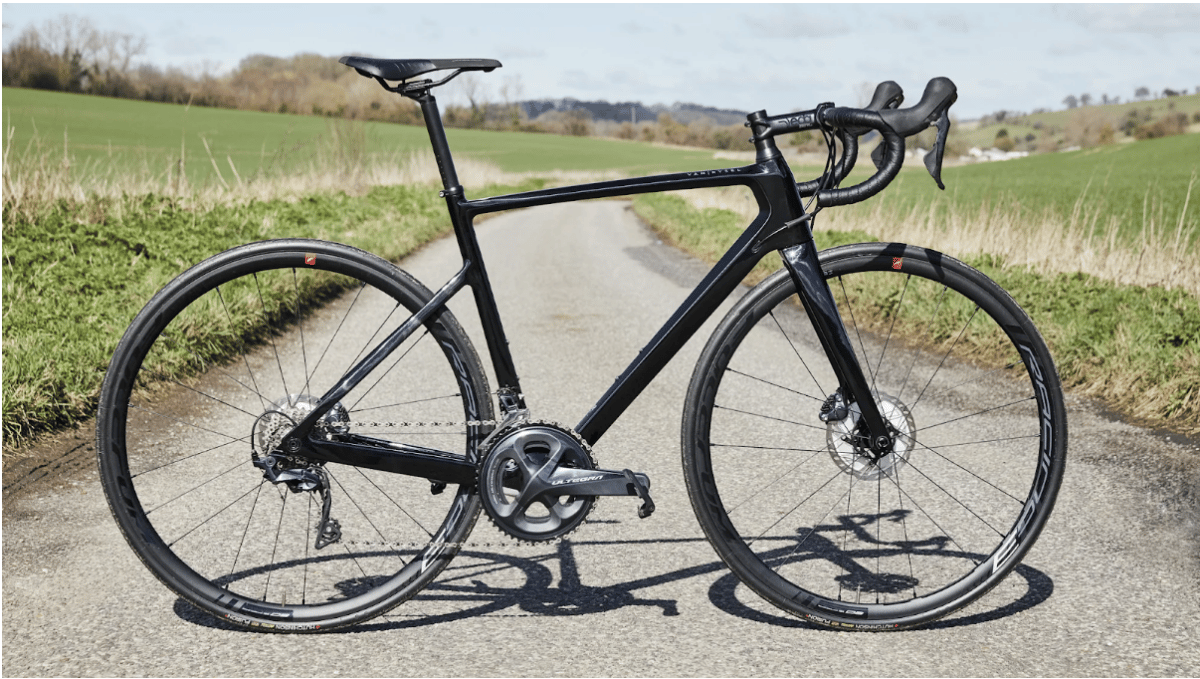 This bike quite literally has EDR, endurance, in the name however, it is extremely light and even falls underneath the 1 kilo mark with its high modulus carbon fibre frameset. When you purchase the Van Rysel bike you can expect to get some very high quality components for a really amazing price.
With this bike specifically you get a Shimano Ultegra R8000 mechanical groupset with a mid-compact 52/36t chainset and a 11-28 tooth cassette, this groupset will give you excellent performance and reliability for those crisp shifts when you're travelling at high speeds. To add even more great quality components to this spec they've added a Deda cockpit and a Fizik Antarers saddle.
The great quality doesn't stop at the components though, the EDR CF comes with a pair of amazing Fulcrum Racing 3 DB alloy wheels with tubeless ready Hutchinson Fusion 5 25 mm tyres. This bike is definitely to be considered if you're looking for a high quality bike that won't burn such a big hole in your bank account.
Wilier Zero SLR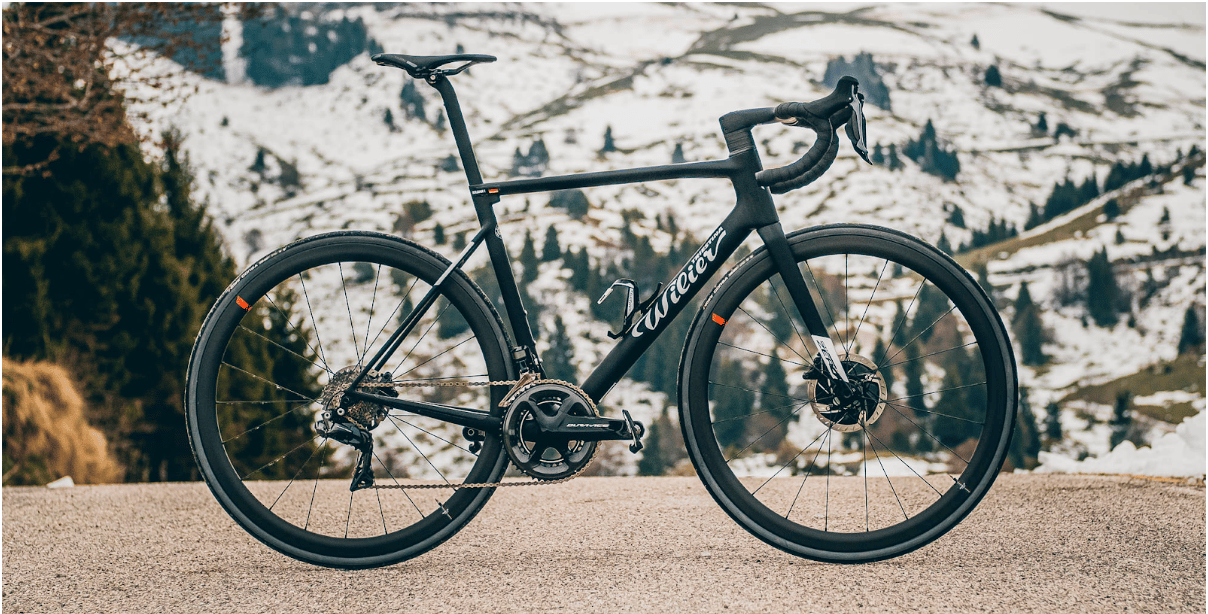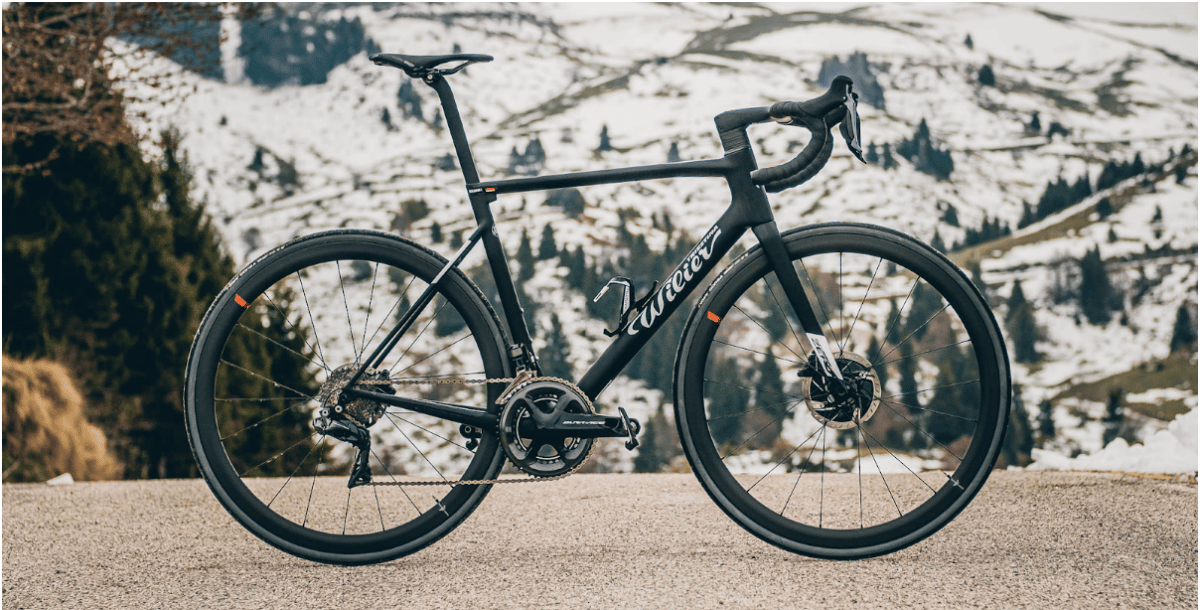 This road bike makes it within the UCI's 6,8kg weight limit, this bike really is quite spectacular as it has a frame weight of a little over one kilo including its fork. With this weight and the 28mm tyres that come with this bike it is truly a top performance climbing bike. 
Many people may be sceptical of the stiffness-to-weight ratio after the weight has dropped to pretty low levels however this is not the case with this new model. Wilier has stated that their stiffness-to-weight ratio has actually increased by an impressive 24 percent from its predecessor, thanks to its new and improved asymmetric chainstays and fork legs. 
As said in the intro many of these lightweight bikes don't compromise anything in regards to the aerodynamics of the bike. This lightweight bike is still able to achieve a very aerodynamic feel as it has an integrated, aero cockpit with hidden cables and a flat-backed tube profile. You can customise your spec quite a lot when it comes to the components you add, which can range from Shimano Ultegra Di2 12-speed to an epic Campagnolo Super Record EPS. One thing that is important to take note of before getting too invested into this amazing bike is its price which can be a lot over most people's budgets for a lightweight bike.
Best aero bikes
Vitus ZX1 Evo CRS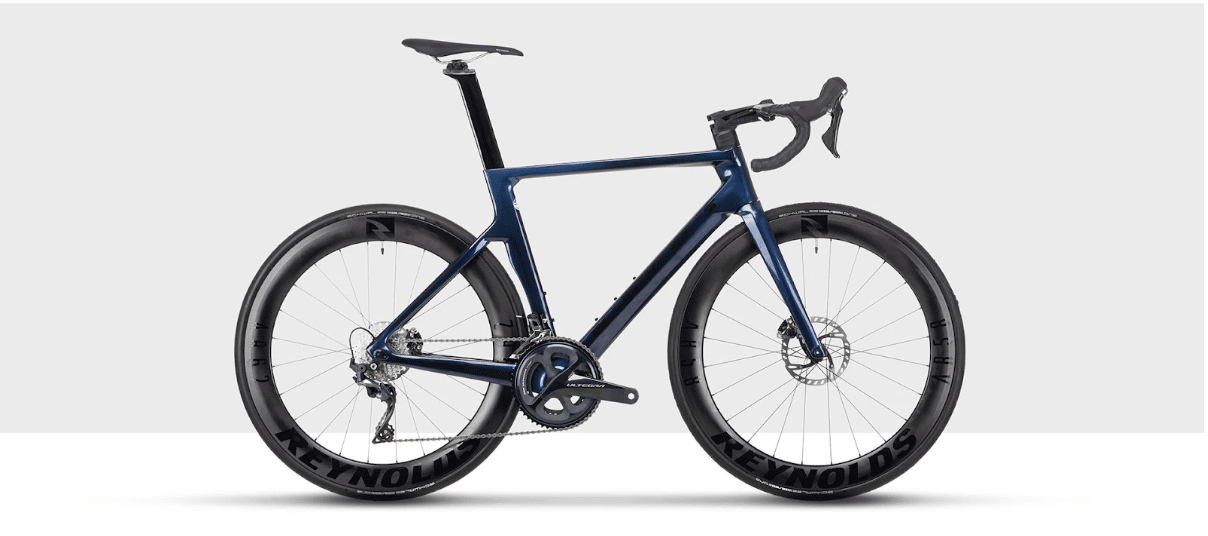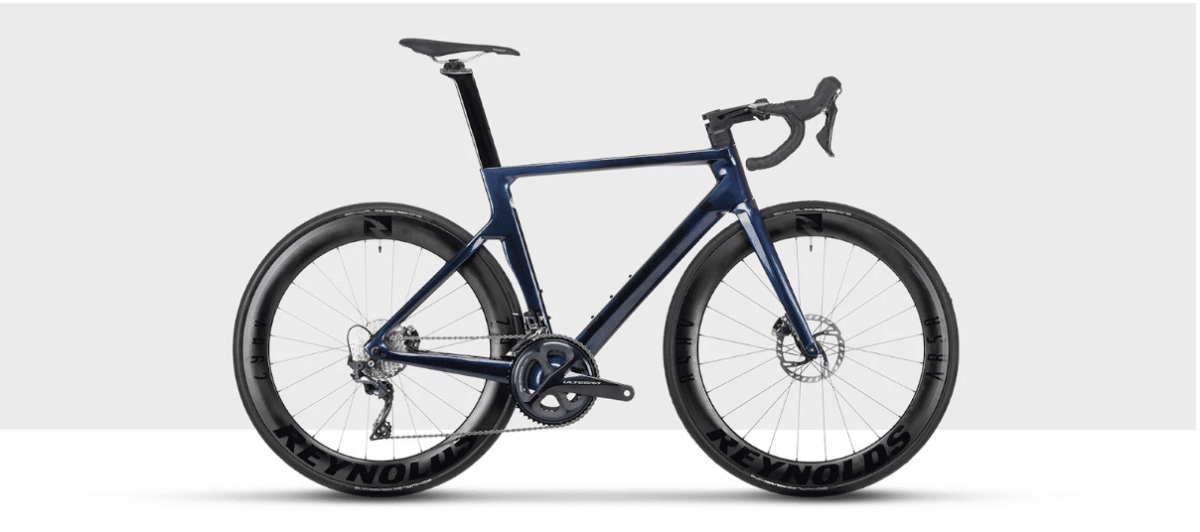 This bike is definitely one of the best aero bikes that you can get with regard to the best value for money. Vitus basically took their old ZX1 model bike to a wind tunnel in order to make its shape even more aerodynamic and even faster, they've even added a Vision integrated cockpit, which is a carbon fibre handlebar kit, for those who are able to opt for the higher spec model. When you look at this bike's build it may look like it is able to absorb lots of vibrations and give you a comfortable ride but it has actually been found that this bike is very harsh to ride especially when riding over any type of rough road surfaces.
No matter which spec you opt for in the bike you'll be lucky enough to receive the same Reynolds deep section aero wheels. Vitus have been able to design a really sick wheel setup where they are able to mix the front ends aerodynamics with the rear end power delivery really well. The factory tyres that you get with this bike are the Michelin Power Road TLR 25 mm tyres which are definitely some fast tyres.
When it comes to the type of groupset you have you'll notice that the performance of your groupset is directly tied to the price of the spec which you choose to opt for. The choices of groupsets you have will range anywhere from the mechanical Shimano Ultegra all the way up to the SRAM Red eTap AXS. So if you want to get the best shifting quality and performance then you'll need to opt for a more expensive model.
Canyon Aeroad CFR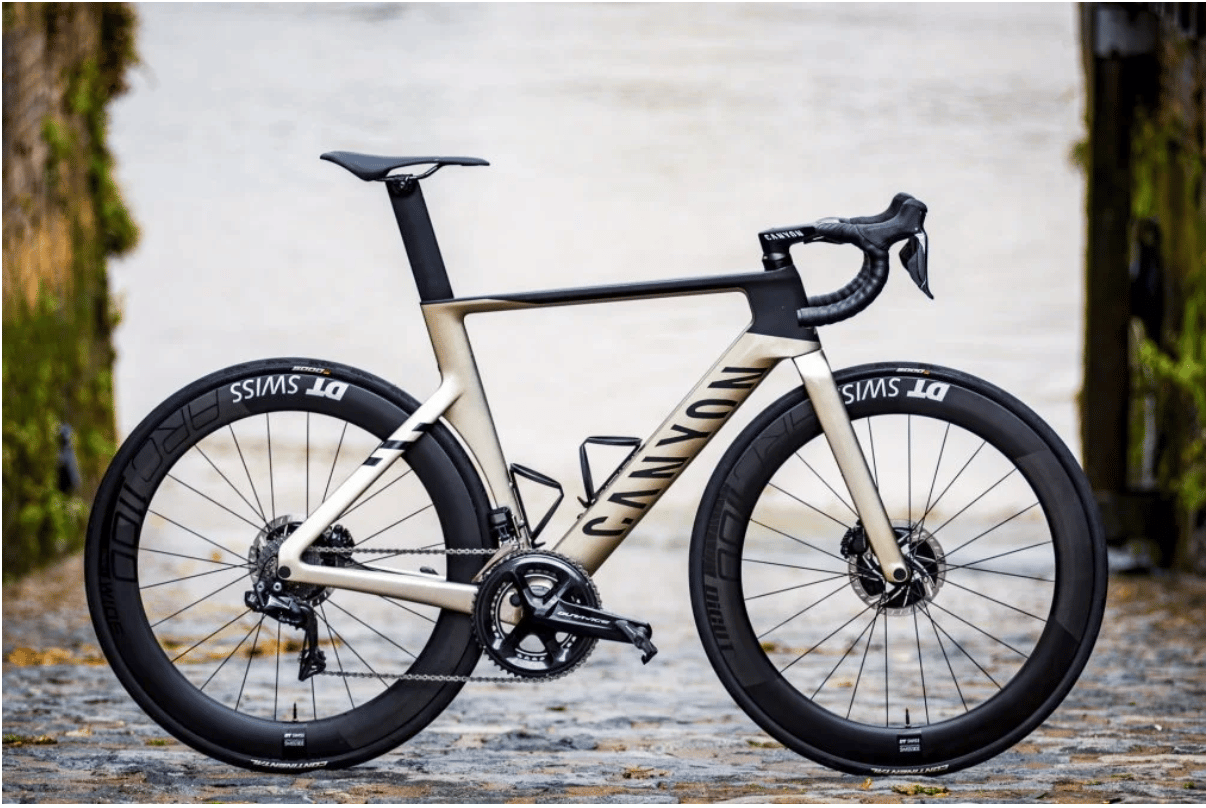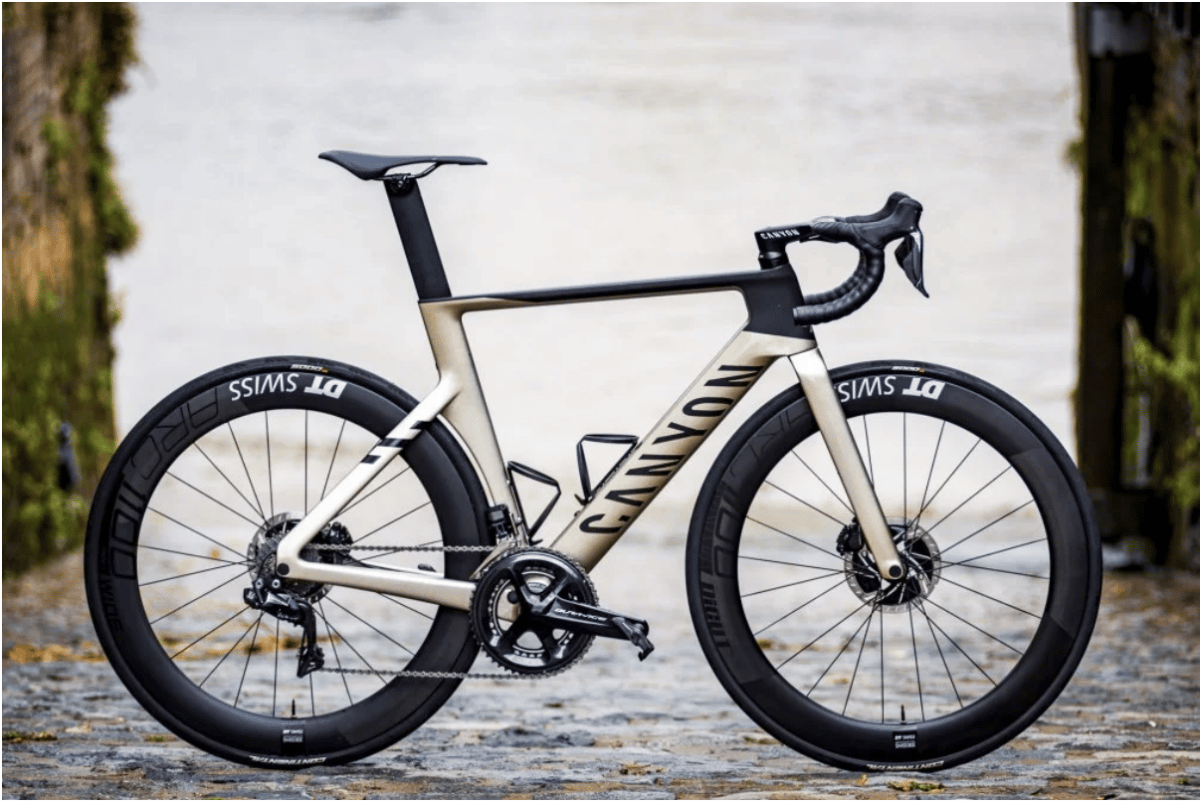 The Canyon Aeroad CFR has proved to be one of the most popular road racing bikes and is seen on quite a handful of pro teams like Movistar, Alpecin-Deceuninck, Arkea Samsic and then of course the CANYON//SRAM team. 
The frame design that Canyon have uses for the Aeroad CFR uses Toray M40X carbon fibre, which gives the bike a stiff and lightweight build but even despite its rigid build is is still pretty comfortable to ride on but when it comes to rougher roads you will notice that the bike will be a little jittery. Despite the bikes' pro performance and high-end design it is still very well priced to be amongst the top aerodynamic bikes.
This bike is especially good for those who want to still experiment with their geometry and measurements of their bikes because this comes with an adjustable width CP0018 Aerocockpit which allows you to adjust your bar width by up to 20 mm and the height by 15 m. This process can be done very easily by anyone and can be done without need to cut anything. Since you're able to adjust the handlebars and even disassemble it completely it is really easy to pack up and travel with as well.
The bike comes with some extremely high quality aerodynamic wheels, the DT Swiss ARC 1100 Dicut, fitted with a 25 mm Continental Grand Prix 5000 TL tyre in the front and a 28 mm tyre in the rear. This bike has had many complaints about its saddle in the past but now they've addressed the issue and the newer models come with a Fizik Antares Versus 3D printed saddle.
Final point to remember
Remember that all of these bikes are specifically for fast road cycling so before you decide on purchasing any type of road bike just be sure that you'll only need it for road cycling. If you are going to be cycling on gravel then a gravel bike would be much better and if you are someone that is going to use the bike for everyday commuting then it is much better to look for a bike specifically made to be comfortable and not just fast.