One of the most important things that you will have on your bike are definitely the pedals, as these will not only help you pedal your bike and make it go forward but will also help you manoeuvre it in the air and on rough terrain.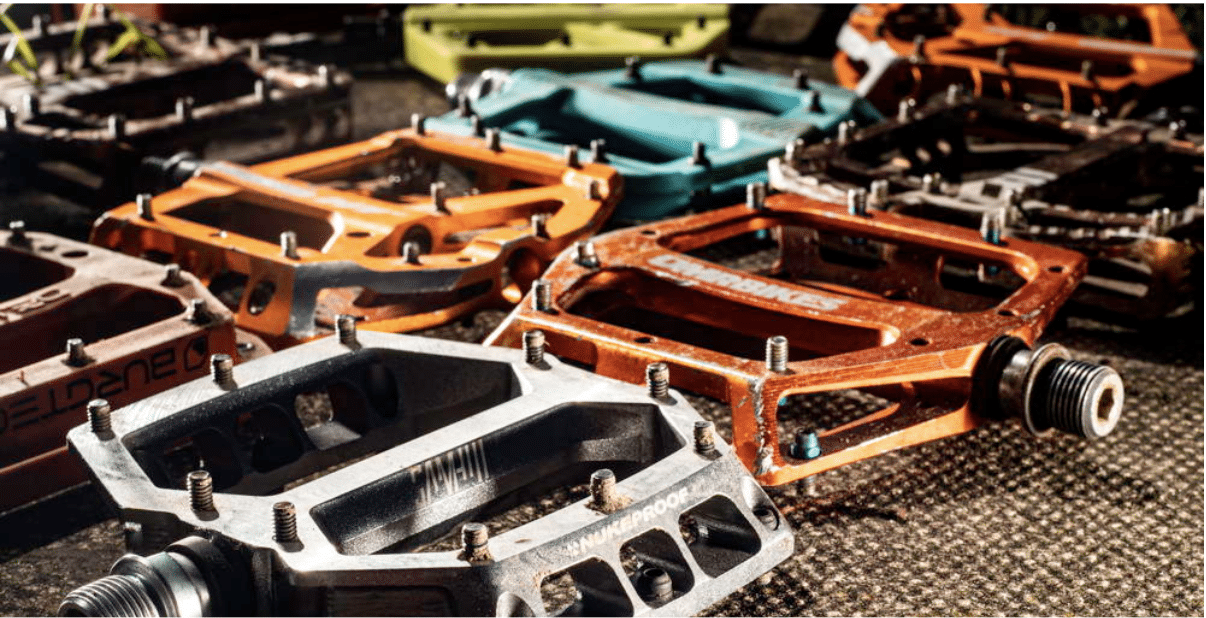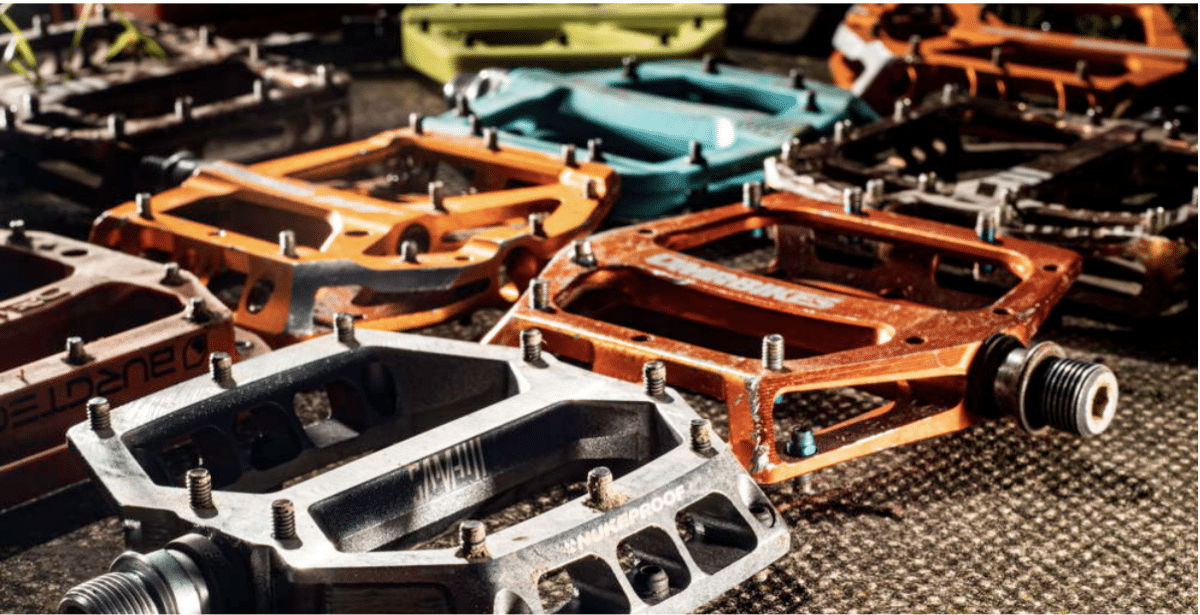 The first thing that you will have to ask yourself when it comes to purchasing the best mountain bike pedals for you is whether you will need flat mountain bike pedals or clipless mountain bike pedals. 
Flat Mountain Bike Pedals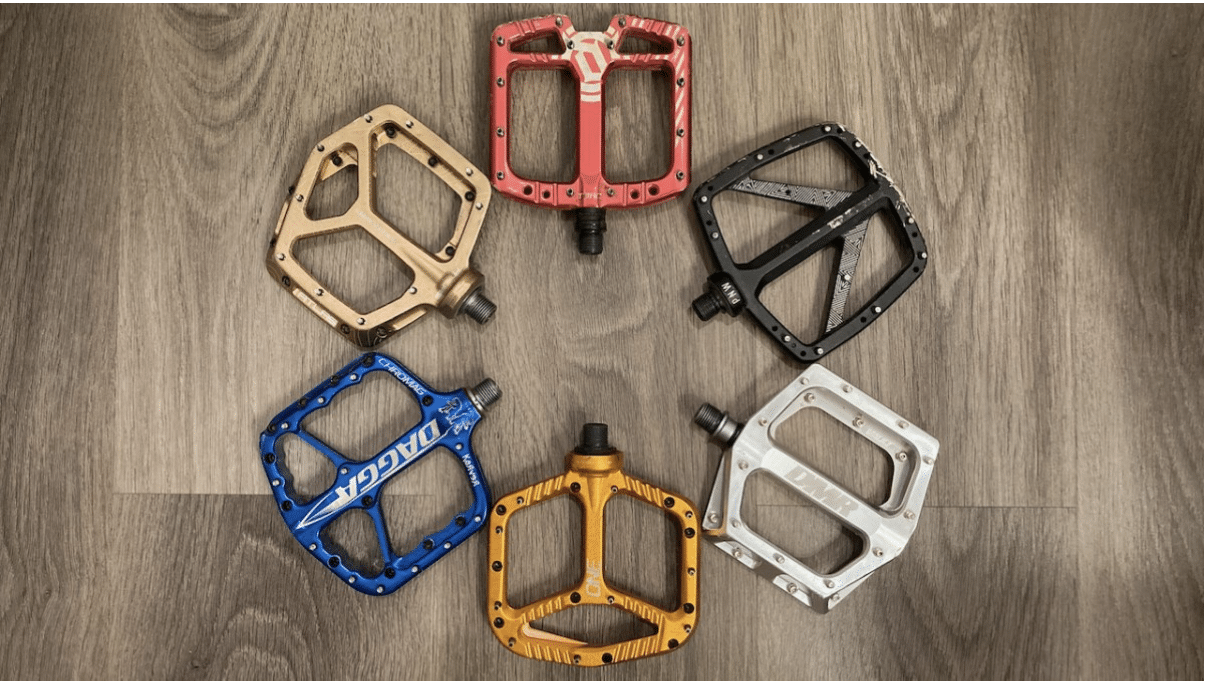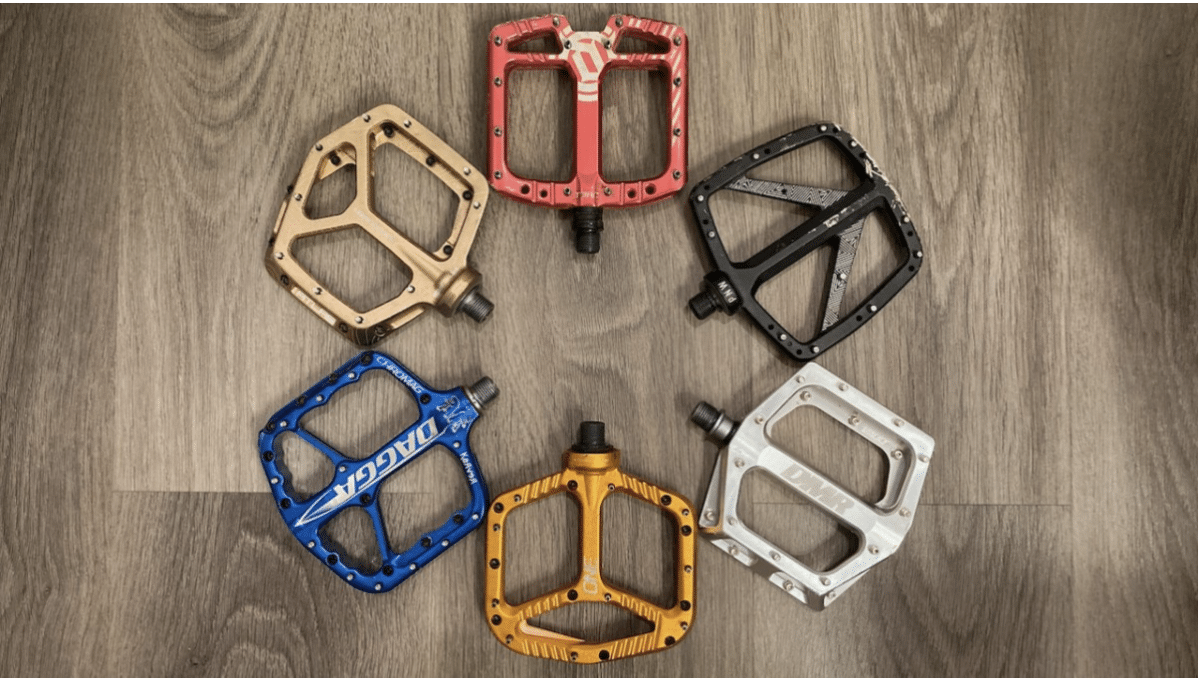 Flat mountain bike pedals are essentially a platform that you can place each of your feet on top of. These pedals have a double sided design, which means that you'll be able to put your foot on either side of the pedal. A lot of these types of pedals give you extra grip thanks to its strategically placed pins. 
The bigger that your pedals face or platform is, the more area you'll have to put your foot onto, which increases the contact that you have with your bike. The greatest thing about these flat pedals is the fact that you are able to move your feet around however you like and because of this its a preferred type of pedal for those who ride on more technical terrain because you're able to take your foot off of your bike quickly in case something happens.
Clipless Mountain Bike Pedals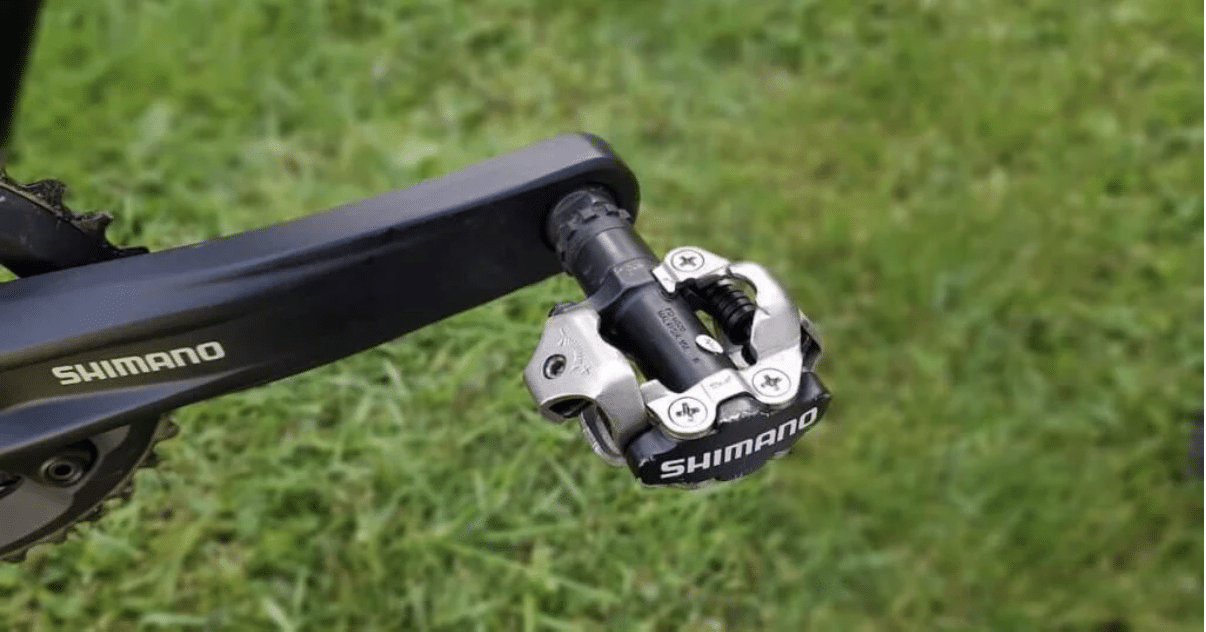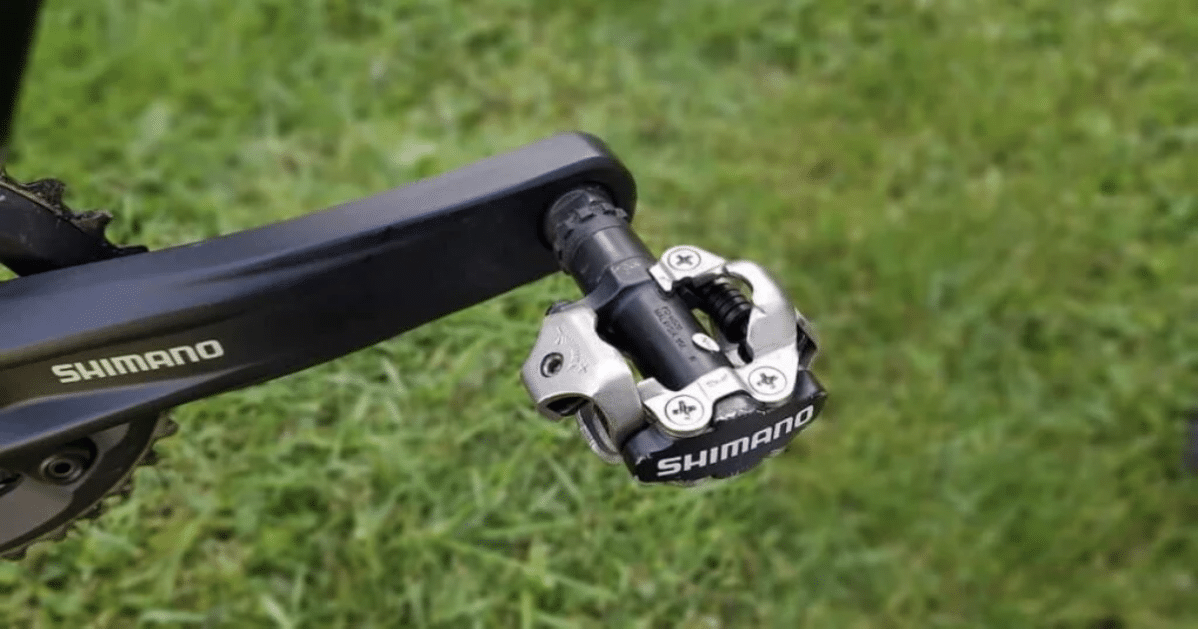 Clipless bike pedals, also known as SPD pedals, have quite a confusing name since you do actually need to clip into special cleats that are mounted on the soles located on these pedals. 
These clipless mountain bike pedals are very different to road bike pedals since they are double-sided instead of single-sided like the road bike pedals. These clipless pedals rely on mechanical attachment, which means that they're usually a lot smaller than flats since it doesn't rely on the surface area or pins to keep you connected to your bike.
There are still some riders that do prefer to cycle with clipless pedals because of the increased pedalling efficiency as well as the security that comes with them. You do also get a sense of confidence when you cycle with these pedals since you know your feet aren't going anywhere, even when you are riding through the roughest terrain.
Clipless Pedals With a Cage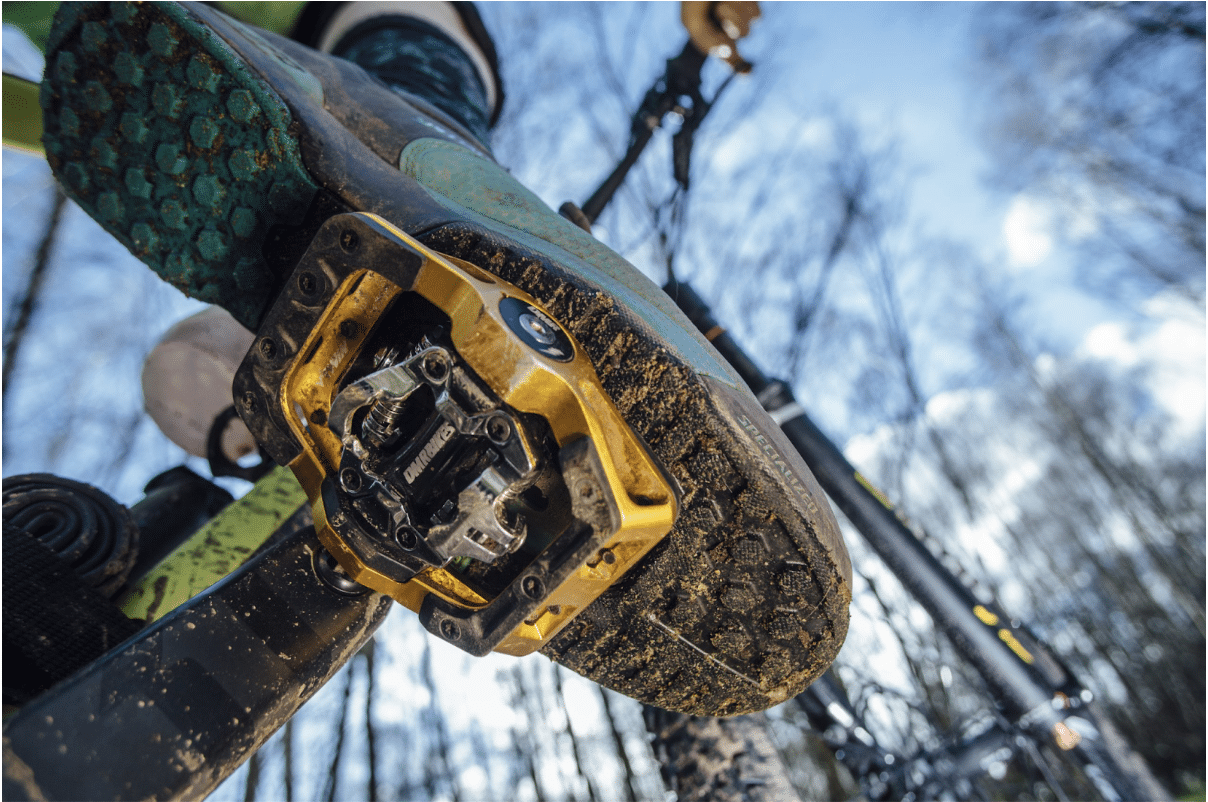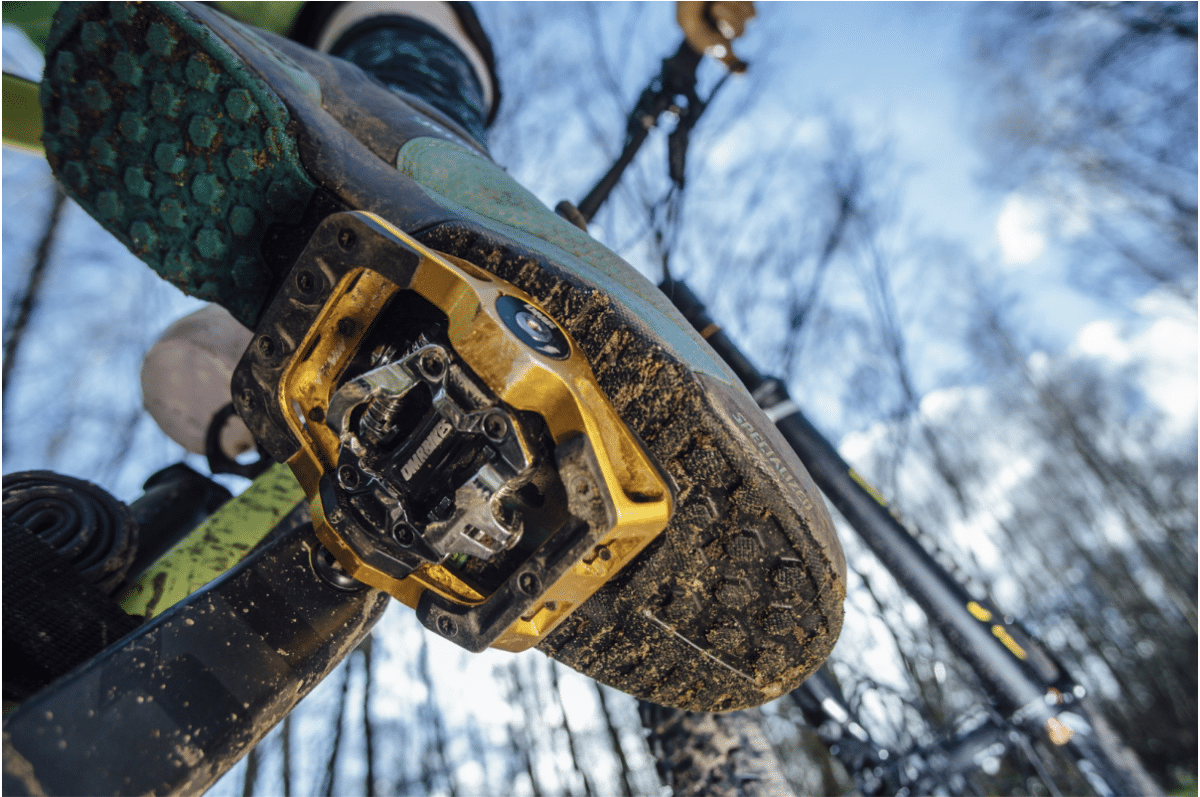 If you are struggling to decide if you want to go with clipless pedals or flat pedals for your bike setup, then you could go for the caged pedals, which are a sort of halfway solution to your conundrum. What these caged pedals are are essentially a combination of clipless and flat-platform pedals, they have a mechanical cleat-attachment device that has been paired with a large pedal body.
So, if you are someone who is going to be participating in downhill, enduro or any sort of aggressive trail riding where you'd want to wear a softer shoe for more comfortability but still want to be securely clipped into your bike, these caged pedals are the solution for you. These pedals are great because they don't just give you plenty of foot support but they also have that bigger platform so that the mechanism is a lot easier to locate after you've disconnected your foot. 
Platform Sizes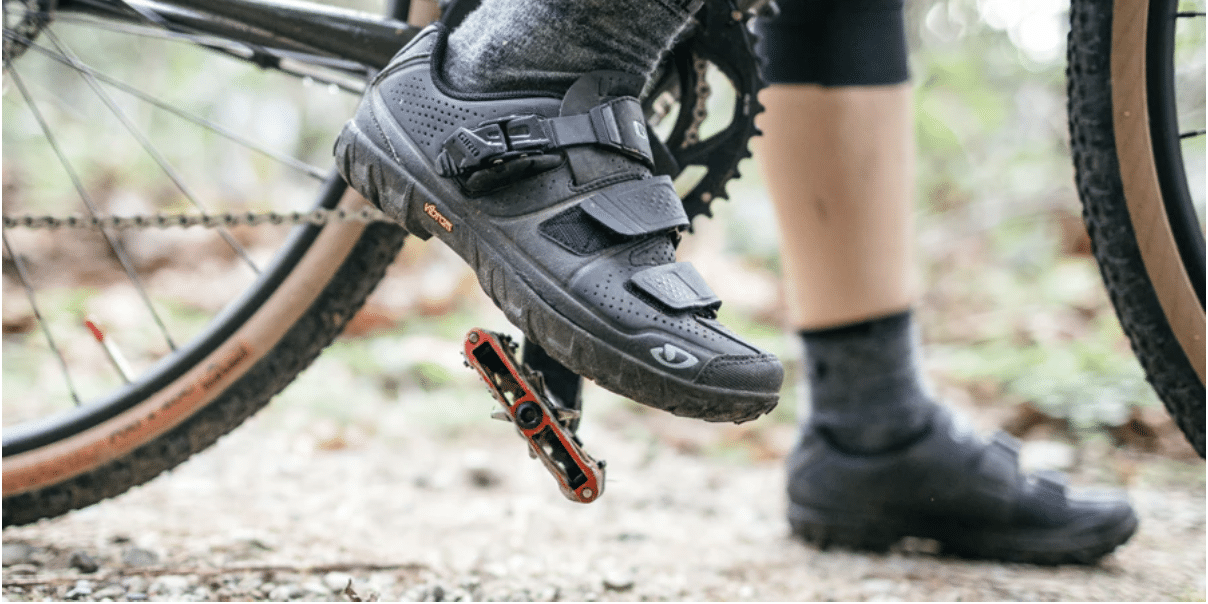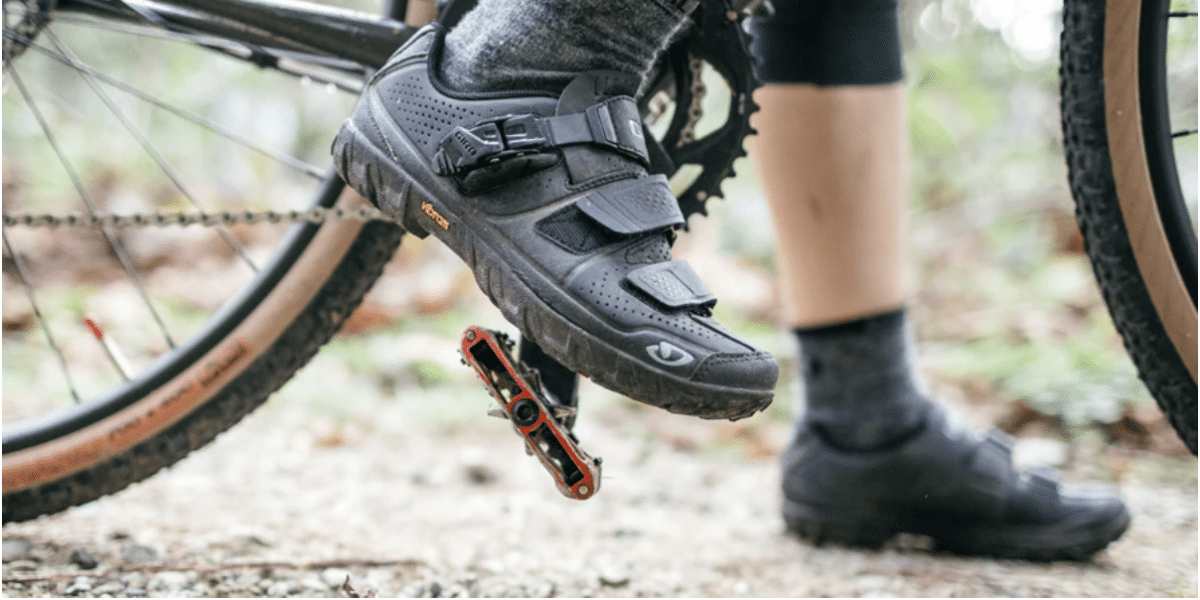 The size of pedals that you want to purchase for your bike setup will depend on what your riding style is as well as what shoes you will be wearing. If you are more of a cross-country rider who wears stiff shoes then you won't need any added support or weight from a platform and will thus probably use a compact SPD pedal instead. Then on the other hand, if you are someone who is going to be doing gravity riding or riding on a more aggressive trail, a platform will give your foot more support for the softer shoes that you'll be wearing, in order to get more pedal feel. 
You'll be able to find a lot of various clipless pedals with a cage that will not only give you some extra support but also the security you get from being attached to your bike. When it comes to these caged clipless pedals, the bigger the platform that they have, the easier it'll be to locate and then clip back into when you unclip from them.
Pins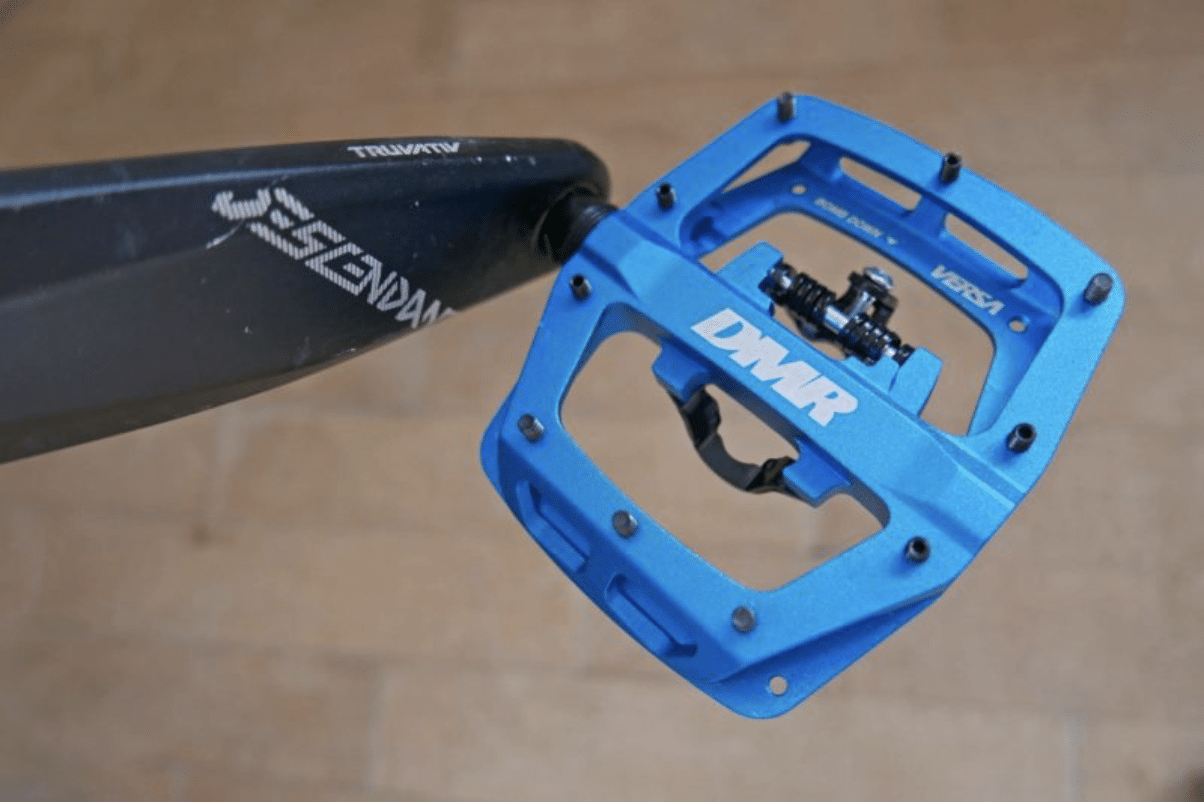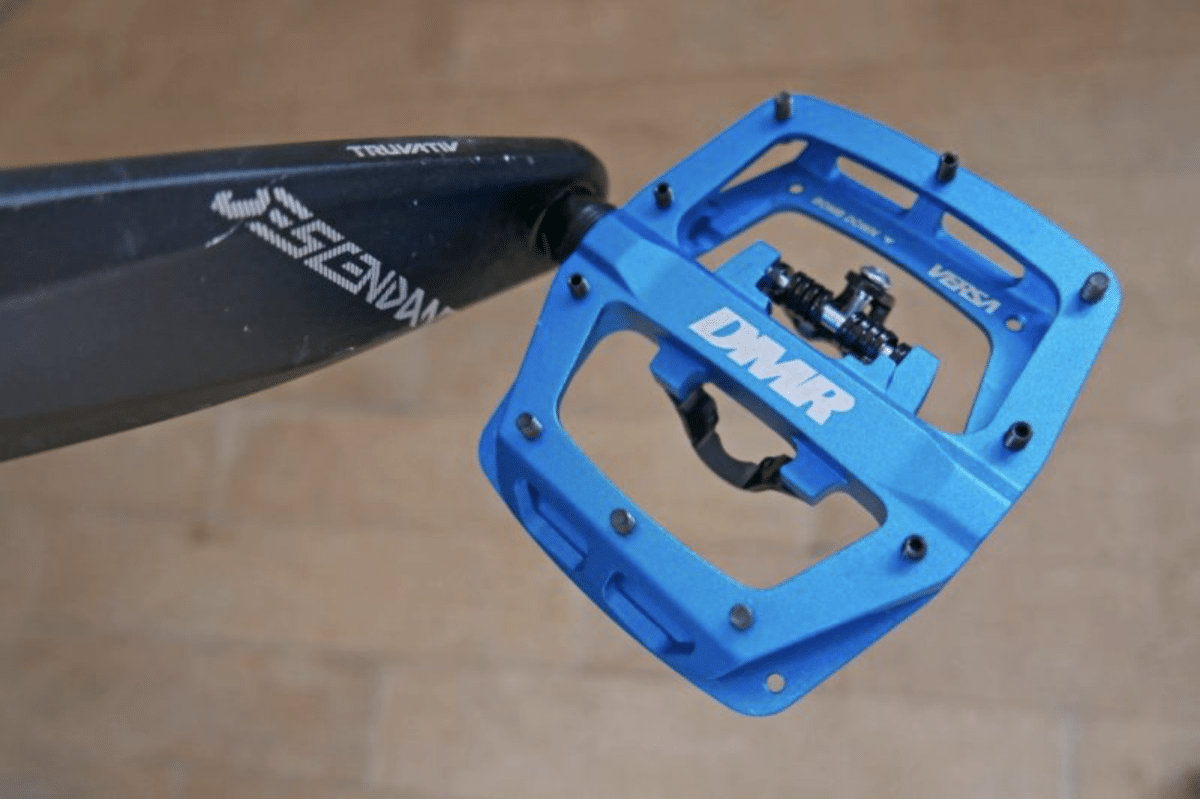 A lot of the flat pedal options, as well as multiple caged clipless pedals, out there will come with removable pins on them that will provide you with more grip.
When it comes to those with clipless pedals, the pins you find on these pedals reduce the floating movement of the actual cleat. What this does is make sure that when you ride it feels a lot less sketchy when you're riding on the rougher terrain or when you're riding unclipped. You should try to feel how they feel on your bike first though because if the pins are too tall they can actually interfere with the sole of your shoe.
Float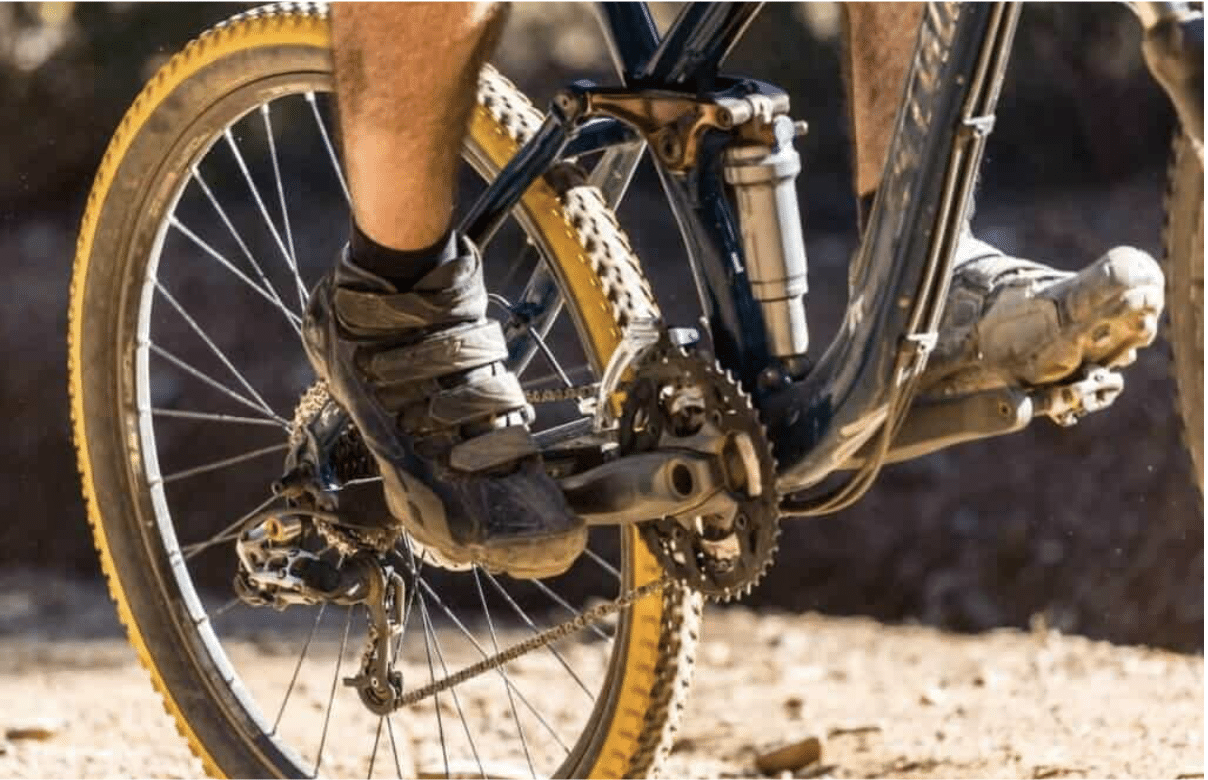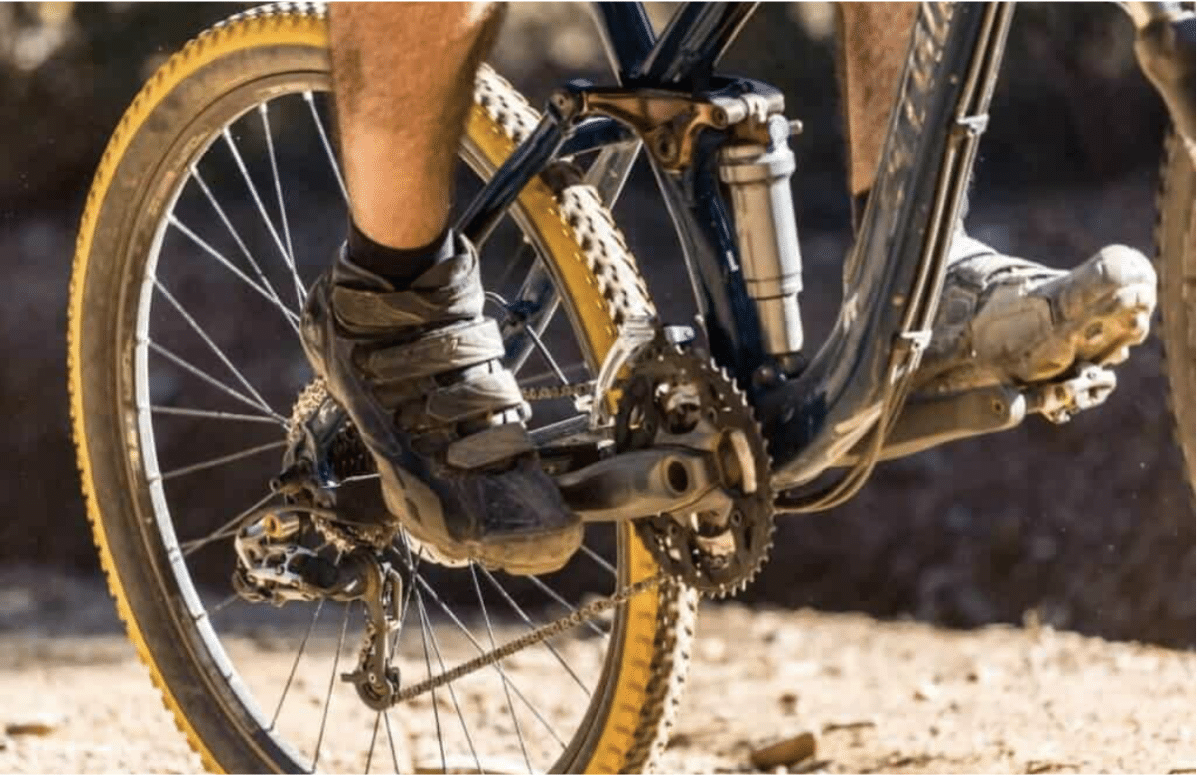 The float value of a pair of pedals is calculated in degrees, and what this is is essentially the amount that your foot will be able to twist from side to side whilst you're clipped in, that is if you are using clipless pedals. Having float is not only more forgiving on your knees but it also allows more freedom of movement in your ankles and hips, which can lead to it being a lot easier for you to manoeuvre your bike around.
When it comes to the best amount of float, it'll always be up to you to decide through trial and error as it comes down to personal preference. If you have too much float then it can lead to you feeling wobbly and vague on your bike.
Release Angle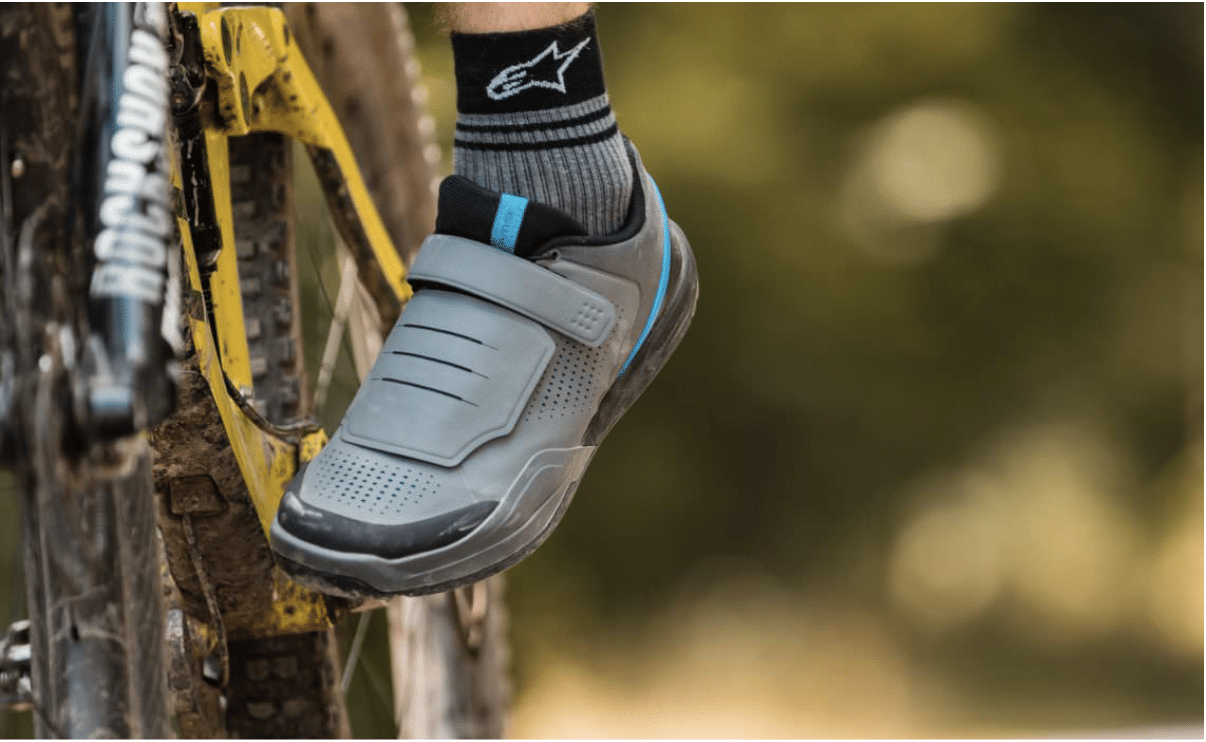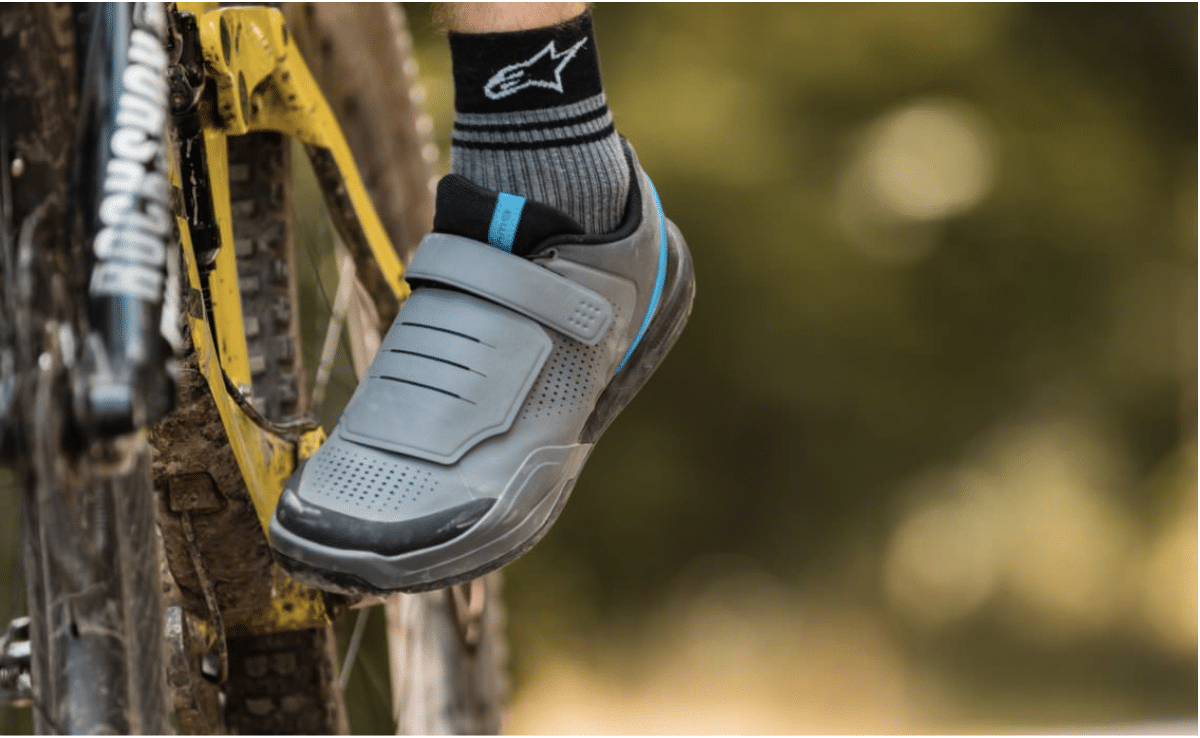 Release angle is another value that will be calculated in degrees, and this is how far you'll need to rotate your ankles to unclip from your clipless pedals. With some types of pedals, you'll be able to actually change this by adjusting the spring tension of the clip mechanism in your pedals, whereas on others you'll need to swap out the actual cleat to change the angle.
It's usually a good idea for beginners to start with a light release angle and then further down the line you can crank things up as you gain experience and get more comfortable. On the other side of the spectrum, if you are a more experienced rider, then you'll want to have it cranked up from the get-go because having a foot pop out unexpectedly whilst you're riding is almost as scary as you being stuck clipped in.
Durability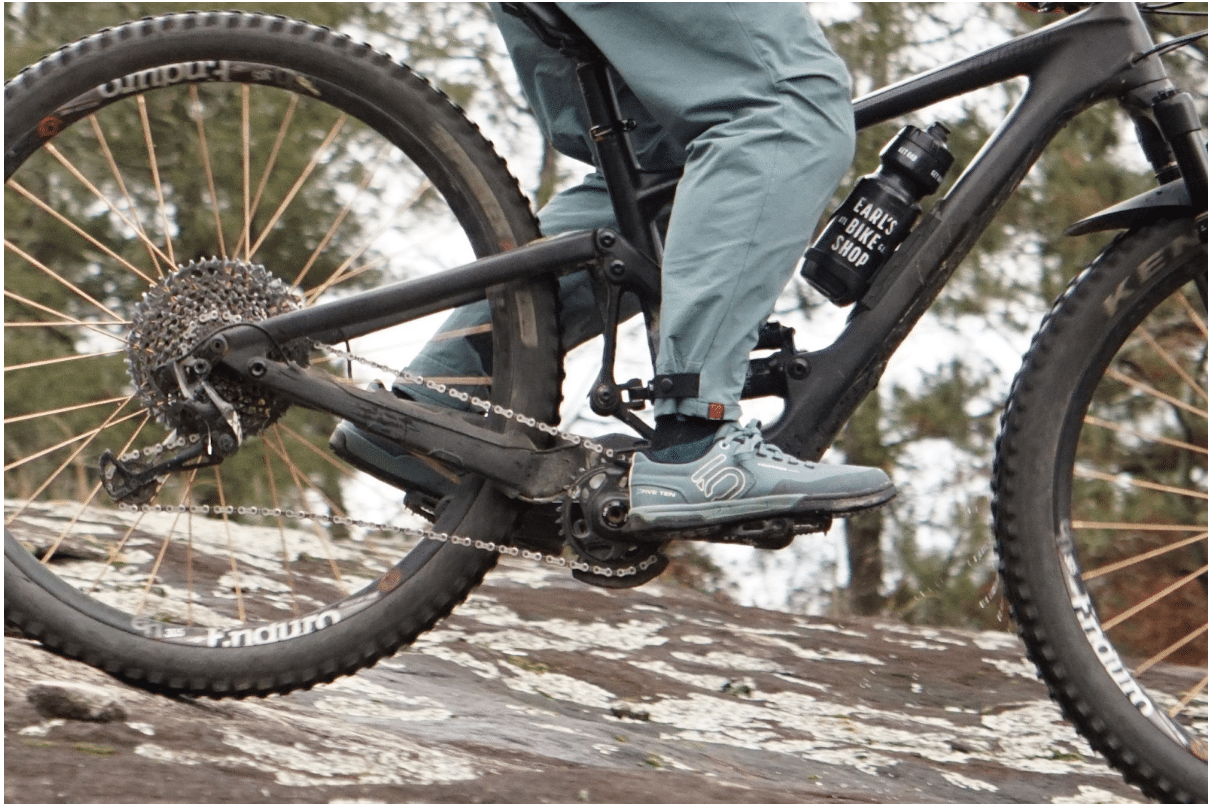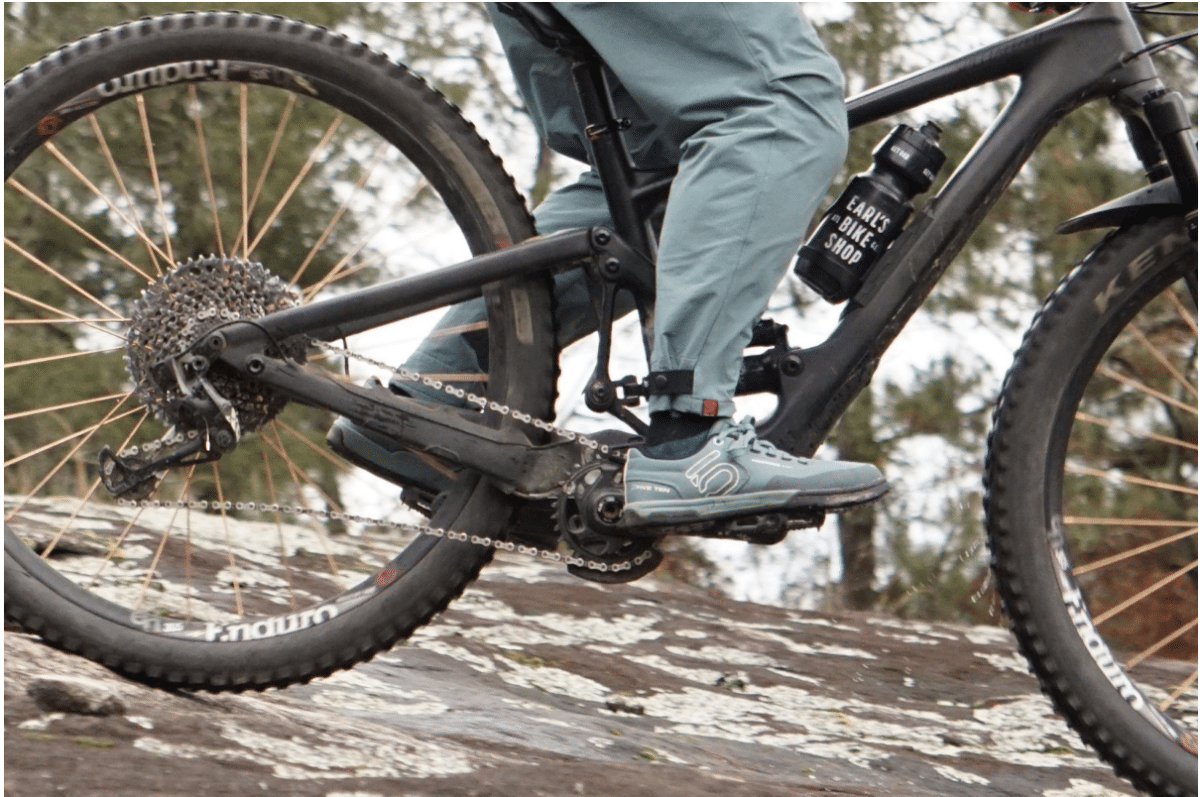 As you can imagine, your pedals will get used and abused on your mountain biking adventures, they'll be kicked, hit on the ground, covered in mud, and submerged in puddles. So, with all of this in mind, you'll need to make sure you get a pair of pedals that are durable, which have good seals and bearings. If you have opted to go for the clipless pedals, you'll want to make sure that the cleat mechanism will last long and has been designed in a way in which they are able to shed much so that you are able to still easily clip in and out of your pedals, even in filthy conditions.
Final Words
So, there you have a complete guide to picking out the best pedals for yourself and your riding style. You can use these different factors as a checklist to go through when you are looking at purchasing a pair of pedals for your setup and hopefully the outcome will be great and compliment your riding abilities.