This list will have all the best mountain biking shoes for you, all the way from lightweight cross-country options to more compact and aggressive options for downhill and enduro riding.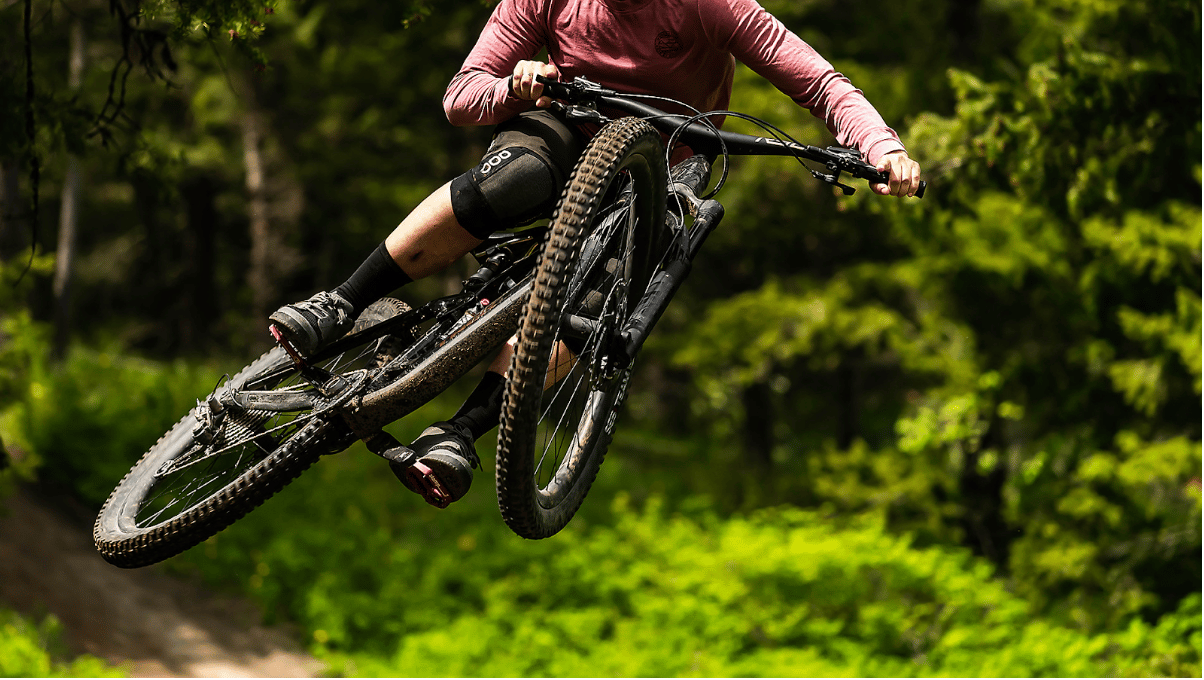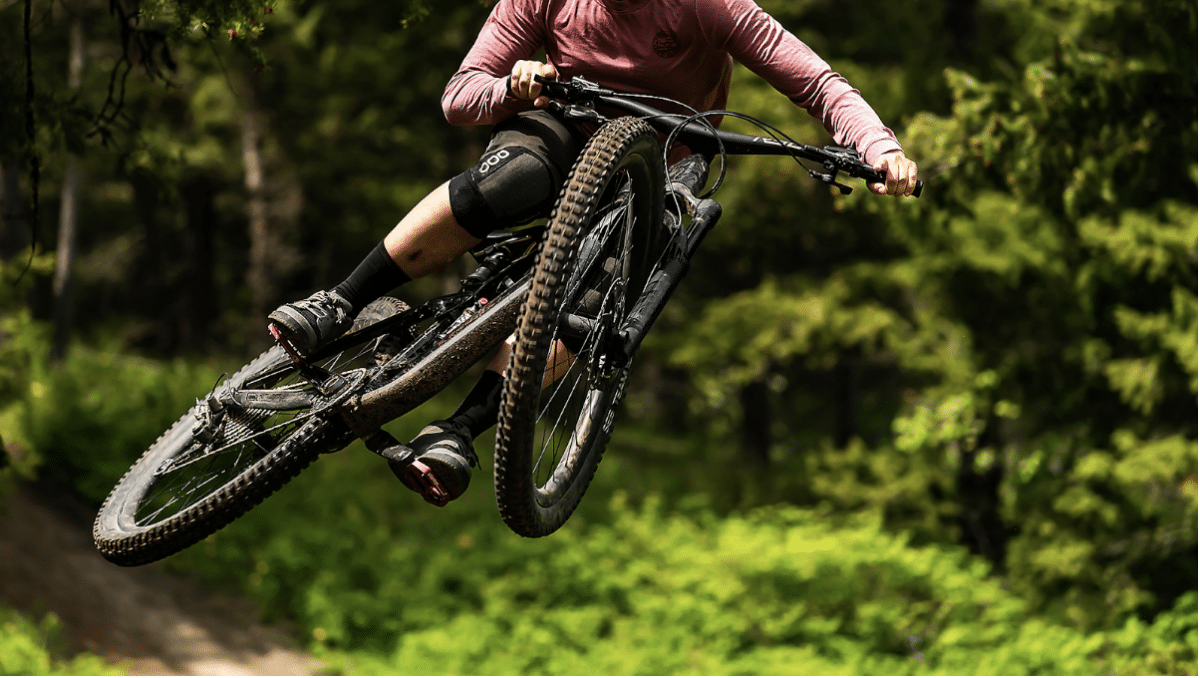 Mountain biking shoes can arguably be one of the most important pieces of gear that you use when you are out riding as they play a very big role throughout your journey. Not only does wearing a good pair of shoes keep your feet protected but it actually delivers power to the pedals, thanks to its solid platform and it can also keep your feet comfortable on longer trails or trips.
To make it easier for you to pick out which shoes will be best for you there are three different categories that the shoes have been split into and those are: lightweight XC options, trail shoes and downhill shoes. The lightweight cross-country shoes will be for those riders who are normally going on extended and non-technical rides on their bikes, then the trail shoes will be for those who ride on rough terrain but not as harsh as downhill trails with the biggest drops and jumps, which you would then use the downhill shoes for instead.
It isn't just your riding style that you will have to take into account when you are deciding which shoe to invest in, you'll actually have to take a look at what type of pedals you have equipped. There are shoes on this list for those who like to ride with flat pedals as well as shoes for those who like to ride clipped in, with clipless pedals.
Best Mountain Bike Shoe For Flat Pedals
Five Ten Freerider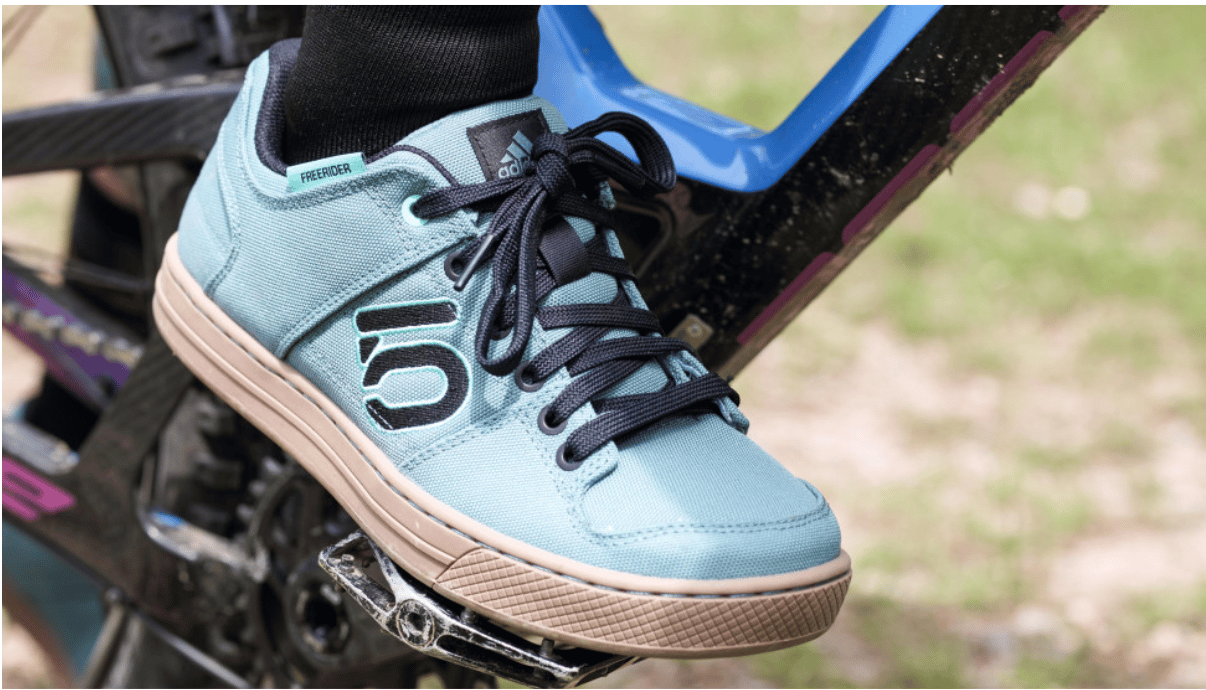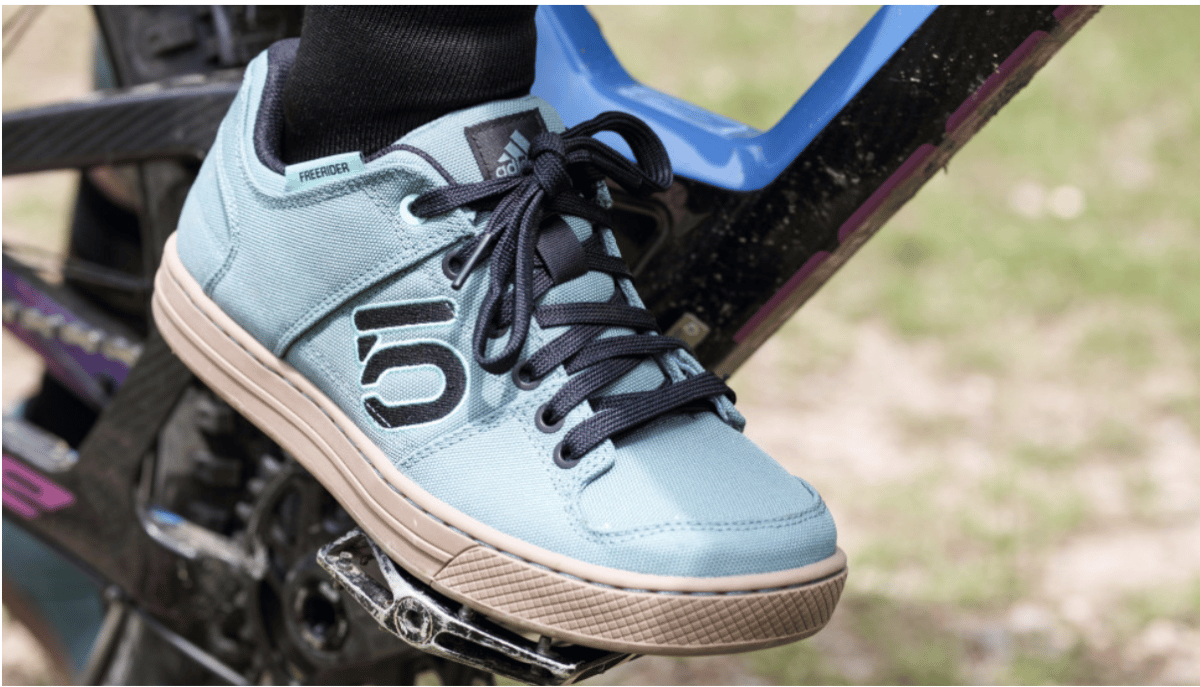 Cost: $100
Discipline: Trail riding
Pedal compatibility: Flat pedals
Cons
Less efficient than a clipless shoe option
The Five Ten Freerider does an excellent job at combining its spectacular grip of its sole with an extremely comfortable interior, because of these two main things it has become one of the most popular Five Ten shoes amongst riders.
The main thing that attracts all flat pedal riders to this shoe is because of its famous sticky Stealth S1 rubber and dotty tread pattern, which provides the ultimate grip to your pedals, for everything from long uphill rides to jumps and technical sections, without having to be clipped into your pedals.
The shoes have been designed to have a midsole that strikes a good balance of stiffness, which actually helps avoid hotspots but still gives you enough flexibility to still walk around with them comfortably, which can be very helpful when there is a section too steep to cycle up and you need to hike up instead.
Then lastly we come to the shoes signature look, which is its reinforced toe box and the thick upper material that offers you amazing protection.
Although the shoe may provide amazing grip to your pedals it will never be as much as what you'll get if you were clipped into your pedals, this does mean that if you run these shoes and flat pedal setup you'll lose some pedal efficiency and power compared to if you'd have clipless pedals.
Then there are also some downsides to the Freerider's soft rubber and that is that it is quite known for wearing down quickly and if you are a rider that will be riding in these shoes a lot then you will have to be ready to replace your shoes annually.
So you will have to decide if replacing your shoes once a year is a valid trade off for this shoe's amazing grip. For most people, who are looking for the shoes with the best grip for their flat pedals then this tradeoff is worth it because there aren't any other shoes out there that have this same level of grip that the Five Ten Freerider offers to you, especially for its price. If you are someone who is looking for a lighter and more protective version of this shoe then you can instead opt for the Five Ten Freerider Pro.
Best Mountain Bike Shoe For Clipless Pedals
Shimano SH-ME5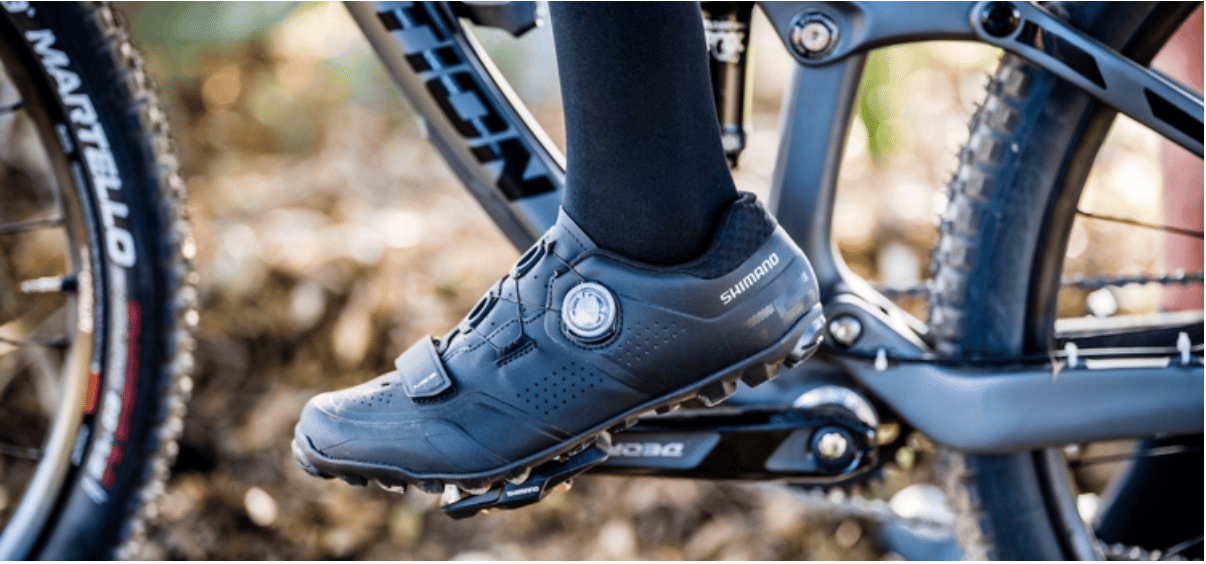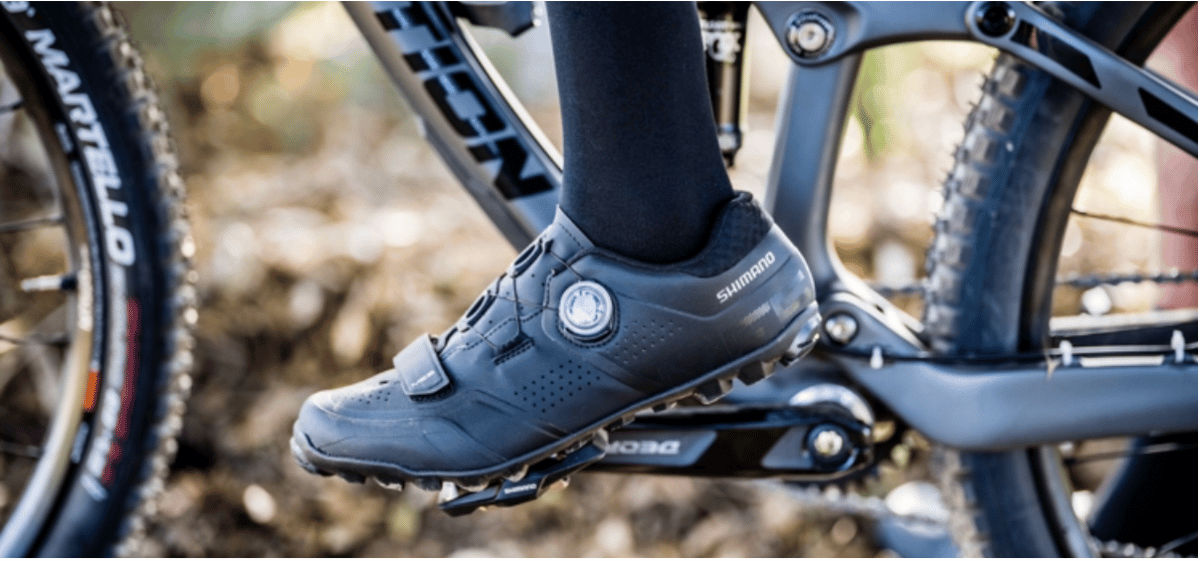 Price: $170
Pedals: Clipless
Discipline: Trail & Cross Country
Pros
Comfortable
Lightweight
Great performance
Cons
Doesn't offer as much protection as the ME7 model
The Shimano ME5 really is a clipless mountain bike shoe that is able to do everything. Its design offers a very light and breathable feel for you while it still houses quite a rigid platform, which helps you put down a low of power when you are climbing challenging uphills.
Although you may think that the shoe may be uncomfortable on the inside as they say that it is very protective, Shimano has added some light padding on the inside to make sure that they give you the best of both worlds, protection as well as comfort.
The fit of these shoes are also very cool because once you set it the first time you won't have to touch the toe adjustment again. For fitting the shoe perfectly you'll have to adjust it with a Boa system as well as one Velcro closure across your toes to give you an amazing feeling when inside your cycling shoes.
Shimano has also worked on improving their design of these shoes from older versions and have been able to improve the on and off process for this one, the opening in which you put your foot through used to be on the smaller side and would require some focus and precision to actually get it in.
The ME5 has proven many times that it is a favourite when it comes to one-quiver clipless shoes and is great for any type of riding from rough trail rides to long cross-country rides.
The ME5 clipless mountain biking shoe is considered to be the best all-rounder that your money can buy right now but also a contender for this title is the very popular ME7 in Shimano's lineup.
The ME7 is equipped with a neoprene cuff, which is a bit taller than the ME5's, sticky Michelin rubber as well as an additional lace guard, which all together make it great for the more aggressive enduro and downhill racing.
The taller cuff in this shoe is definitely something that you will have to wear a few times before you get used to them and they are a bit heavier as well but once you've gotten over these two things they provide a lot of protection and perform great in all types of weather, rain or shine. So, if you have an extra $50 and you think that you will gain more from these shoes than of the ME5's then it'll definitely be worth the extra cash.
Best Mountain Bike Shoe For Those On A Budget
Giro Berm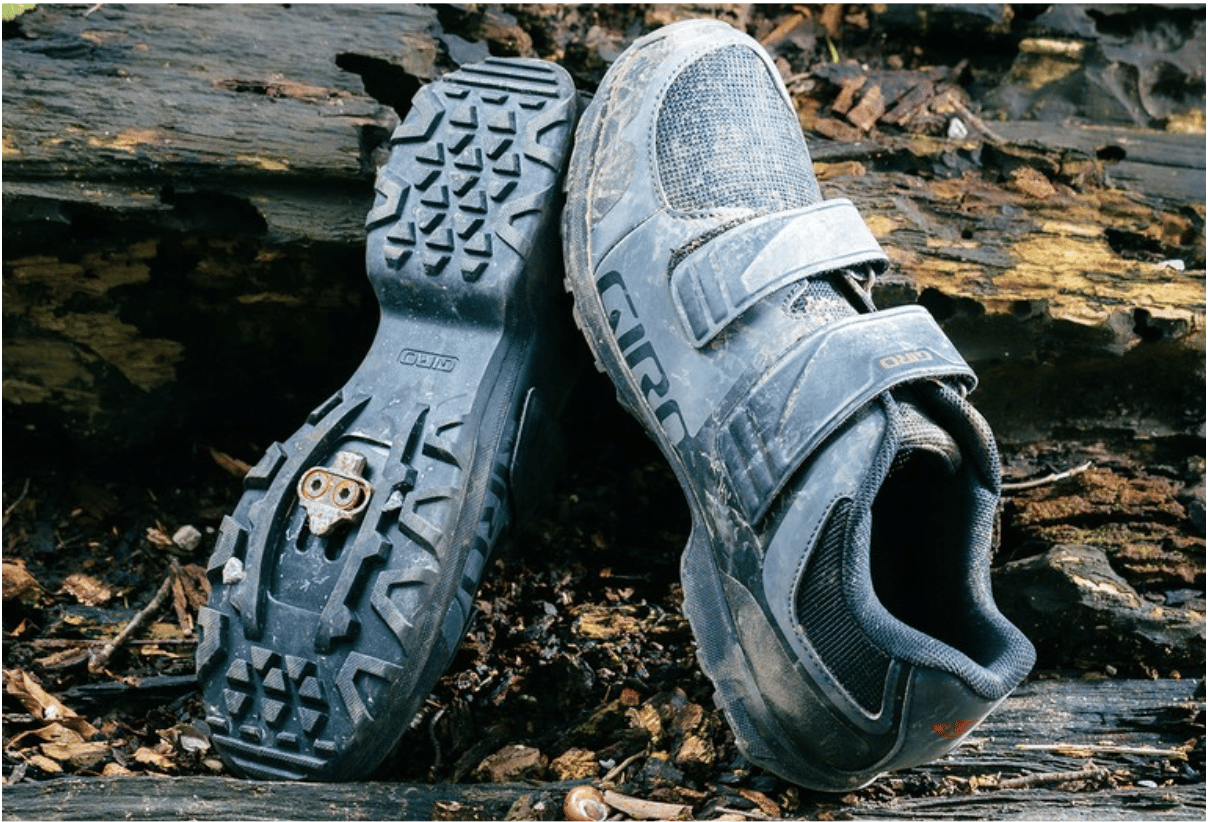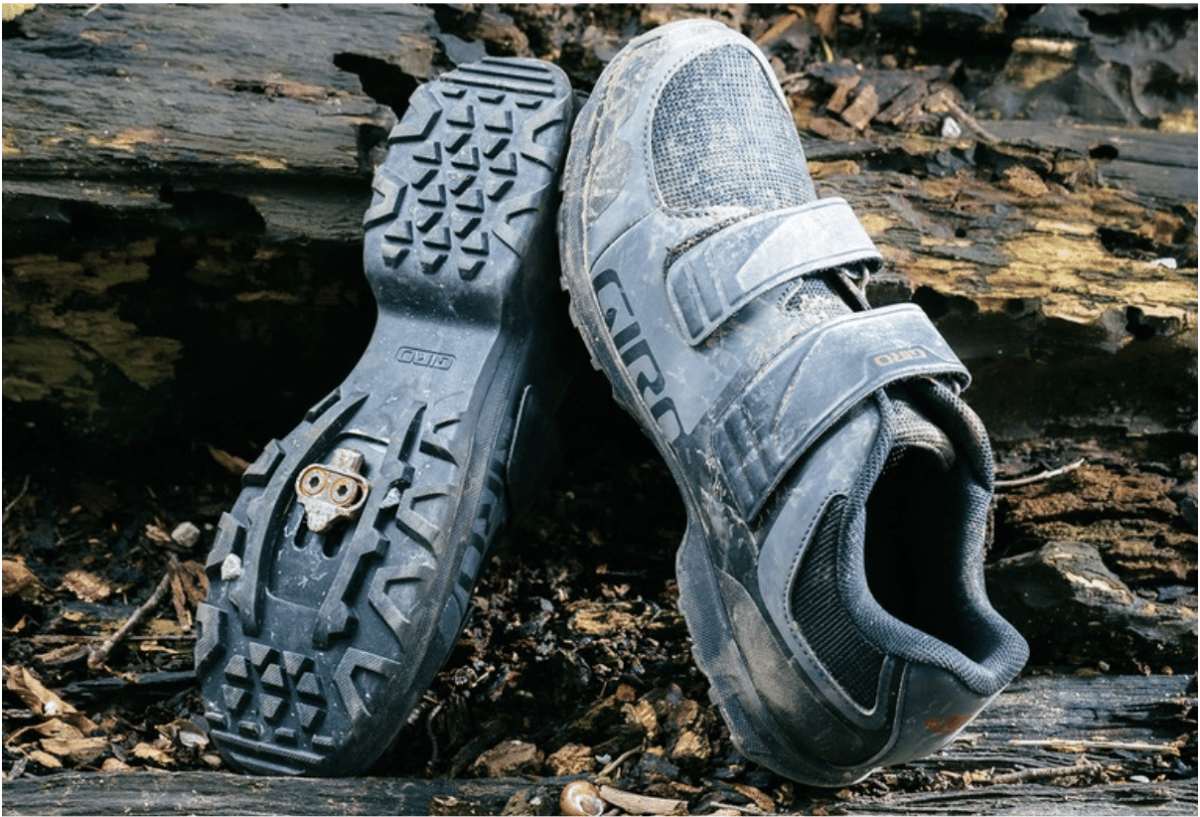 Price: $75
Pedal: Clipless
Discipline: Cross-country & Trail
Cons
Noticeable trade-offs compared to pricier options
If you are on a budget then it can be very hard to find pairs of clipless shoes that are good and under the $100 price tag, but Giro have managed to manufacture and release just that. For a very attractive price of just $75 you'll be able to purchase this shoe, which offers a very good setup for trail riding and just casual everyday riding.
This shoe is able to give you this amazing performance because of its sturdy upper material that blends both breathability as well as protection The adjustable fit and its rubber outsole, which adds a lot of grip, even in mud and dirt, thanks to its substantial lugs. For those who are still new to the whole clipless pedals scene the shoe has a wide cleat pocket, which makes it a lot easier for riders to clip themselves in.
This shoe is definitely not as high tech or high performance as the ME5 clipless shoe option above but if you aren't a committed rider then the Giro Berm is a great value for money for you to consider.
This Giro Berm clipless shoe comes in at less than half of what the top-rated Shimano shoe costs, so it is understandable that there are some compromises that you'll have to deal with if you choose to go with this shoe over a more expensive option.
The first thing that you will lose with these shoes is power, the design of the midsole of this shoe has prioritised comfort over stiffness, which results in the build of the shoe being pretty flexible which means you lose the efficiency you'd get if it had a stiff midsole.
Then the second compromise you'll have to deal with is the Velcro closures that this shoe has, which lack the precision and adjustability that you'd get from a Boa or ratchet-style system instead.
Then lastly, although you may look at the shoe and think that it has grip because of its aggressive shape. It actually doesn't and you'll find yourself struggling for grip, especially on steep and rough sections of the trails.
All of these compromises are probably things that you could've guessed would've come with these shoes but other than these these shoes are a great option for beginner riders or trail riders who aren't looking to ride that often.
Versatile Shoes For Bikepackers
Pearl Izumi X-Alp Summit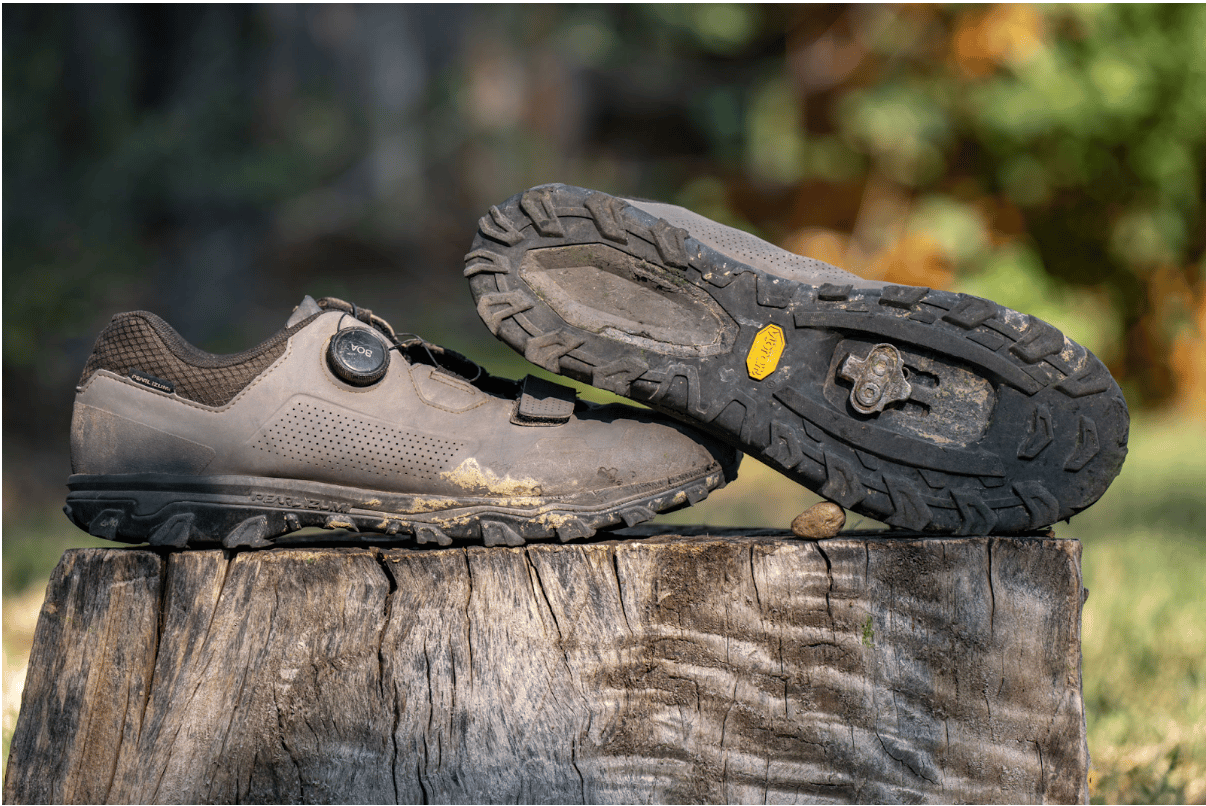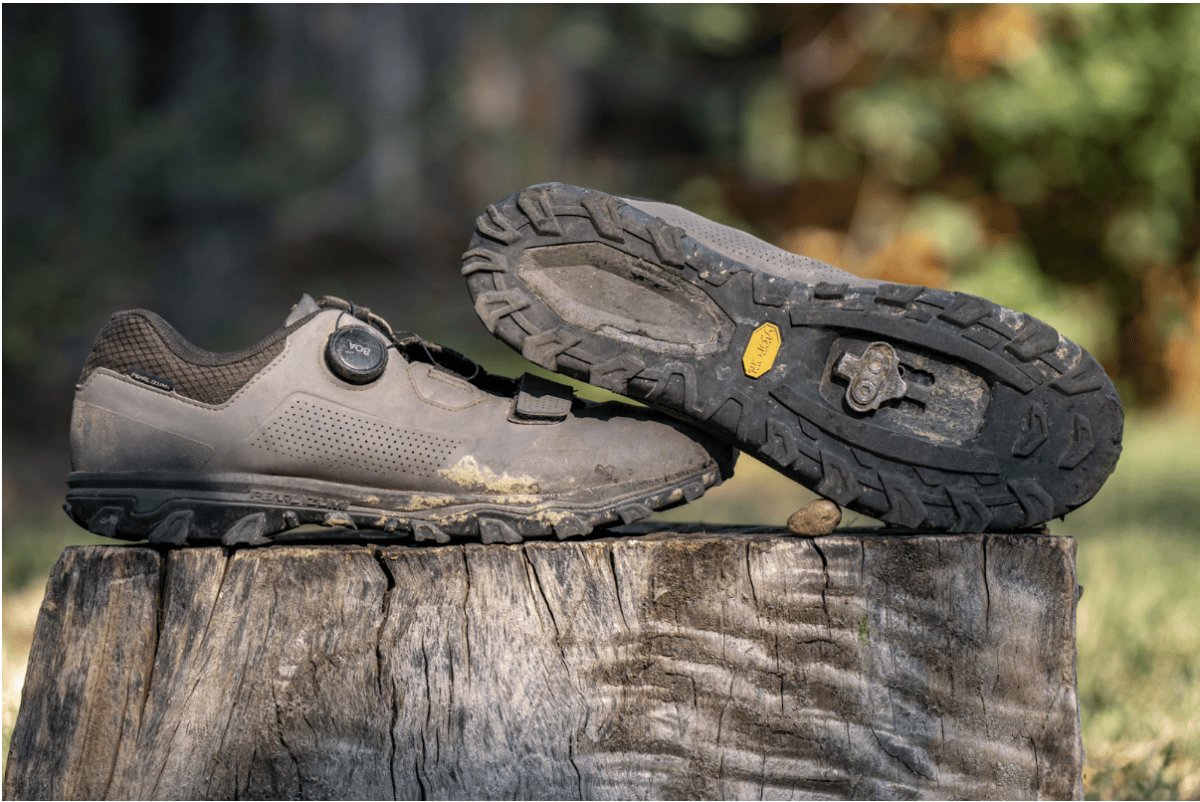 Price: $150
Pedals: Clipless
Discipline: Trail
Pros
All-rounder shoe with great comfort off of your bike as well
Cons
Too soft for cross-country riders
The Pearl Izumi company is Colorado-based and is another very big player in the bike shoe market. This company has their main focus on the adventure and bikepacking categories and one of its best products that they are offering is their X-Alp Summit clipless shoe.
These shoes have been designed for mainly intermediate riders, trail riders and people that will also do off-the-bike exploration. For these three things, this shoe has the perfect ingredients and those are a composite shank in your midsole, which gives you some extra control, durable rubber material as well as some decent toe protection, which wraps around the sides of your feet. Then on the exterior of your shoe you'll be equipped with an aggressive as well as sticky Vibram outsole, which is actually quite a common choice that we see in things like trail running and hiking footwear as well.
These shoes will set you back $150, which may sound like a lot if you haven't bought some high quality cycling shoes before, but they are a great value for your money and they'll be able to last long and handle all types of mountain bike ripping as well as hikes.
Sadly, with these shoes, we do see some downsides to its design when it comes to mountain bike riding. Since the main focal point of the X-Alp Summit is to be as hiking comfortable as possible Pearl Izumi have lost the rigidity, which means that you will get less power to your pedals when you are battling on a steep uphill.
So for the cross-country riders as well as riders that normally cycle in very flat areas then you should probably stay clear of these because they will not be the right fit for your riding style and you won't be able to properly use its hiking-ready feature set, which this shoe is all about.
However, if you are a person that will be riding in rough conditions and would benefit from being able to walk comfortably in these shoes then the X-Alp Summits versatile design is worth the investment.
Best Downhill And Enduro Riding Shoe
Giro Chamber ll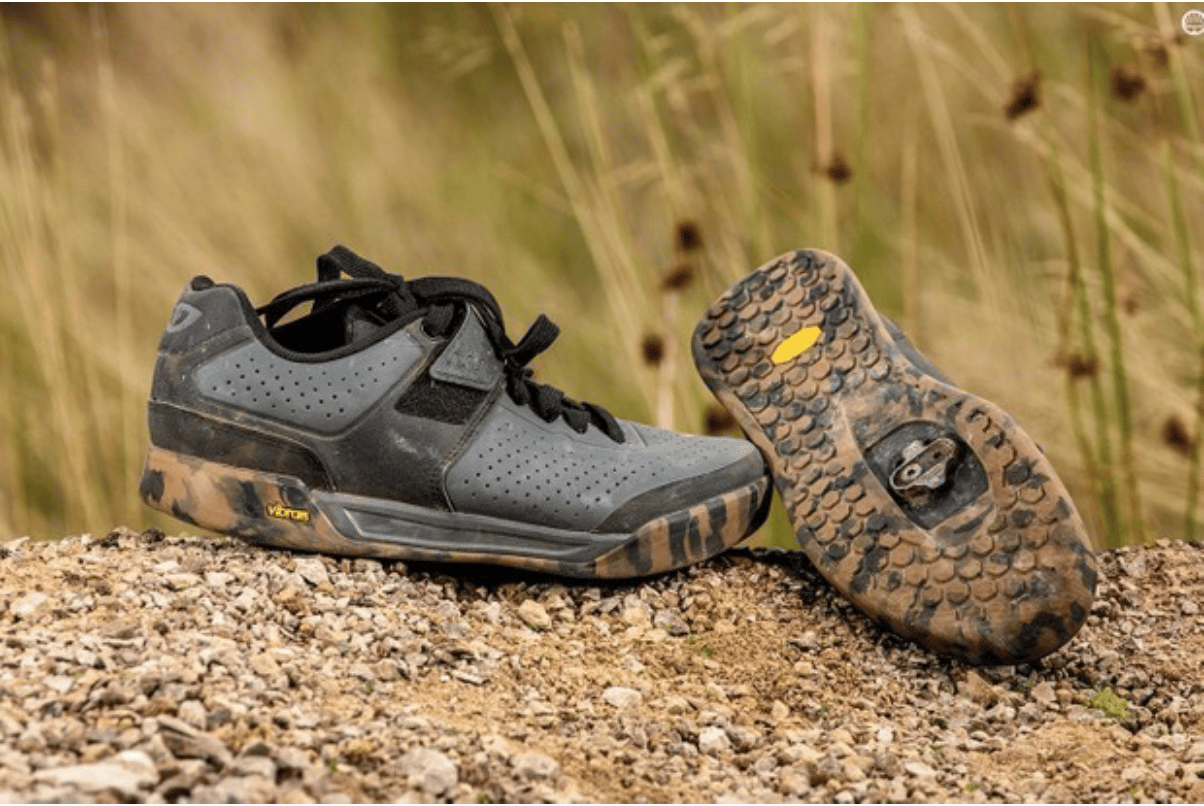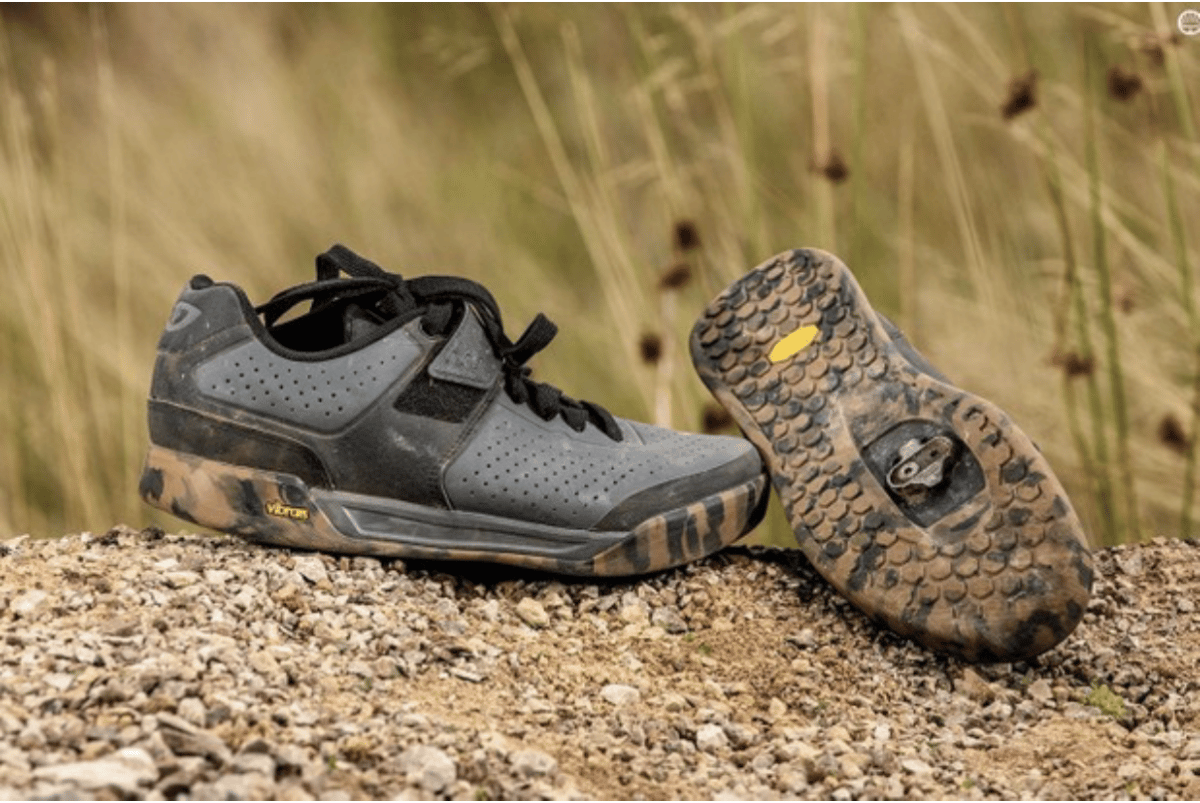 Price: $150
Pedals: clipless
Discipline: Trail/Downhill
Pros
Looks and feels like a flat-pedal shoe but is clipless compatible
Cons
Heavy
Laces instead of Velcro straps or ratchets
A lot of gravity riders, and riders who chase big jumps and the thrills of mountain biking, use the Giro Chamber shoes and the latest version of these, the Giro Chamber ll are even more downhill and enduro race focused. One of the things that set this shoe apart from many other clipless shoes is the fact that they have the casual look of a flat pedal shoe.
The Giro Chamber ll offers some great performance thanks to its almost seamless upper and its shank that is able to blend both rigidity under your midsole and flexibility to allow for a comfortable off-bike experience. What's more appealing about this shoe is that it has a cleat setback of 10 millimetres, which means that it has the position of a flat-pedal shoe but still the power and security you get from having a clipless shoe. This is great as it'll in turn result in less foot fatigue and still give you better control over your whole bike on the more technical sections.
This new version of the previous Giro Chamber has definitely lost a bit of weight but there is no denying the fact that this is still a heavy shoe. Its main purpose when designing this shoe was to be able to take on tough trails that gravity riders were riding and so this shoe has a very robust design to cater to this, which definitely does not help its weight saving intentions.
The Giro Chamber ll is still definitely a great shoe when it comes to pedal power however, it is not one of the best one's when it comes to all-day rides or cross-country races.
Another downside seen in the design of this shoe is the fact that they use laces instead of what many other cycling shoes use, Velcro straps and ratchets. Although the use of laces in cycling shoes can be great as it allows you to get the perfect fit of your shoe, it will never match the quick micro adjustments and the overall ease of use that you'll get with Velcros straps and ratchets. Other than that, the amazing durability as well as protection and the stiff sole that gives you some great power transfer makes this shoe an amazing investment for the serious riders out there.
Best Cross-Country Shoe
Giro Empire VR90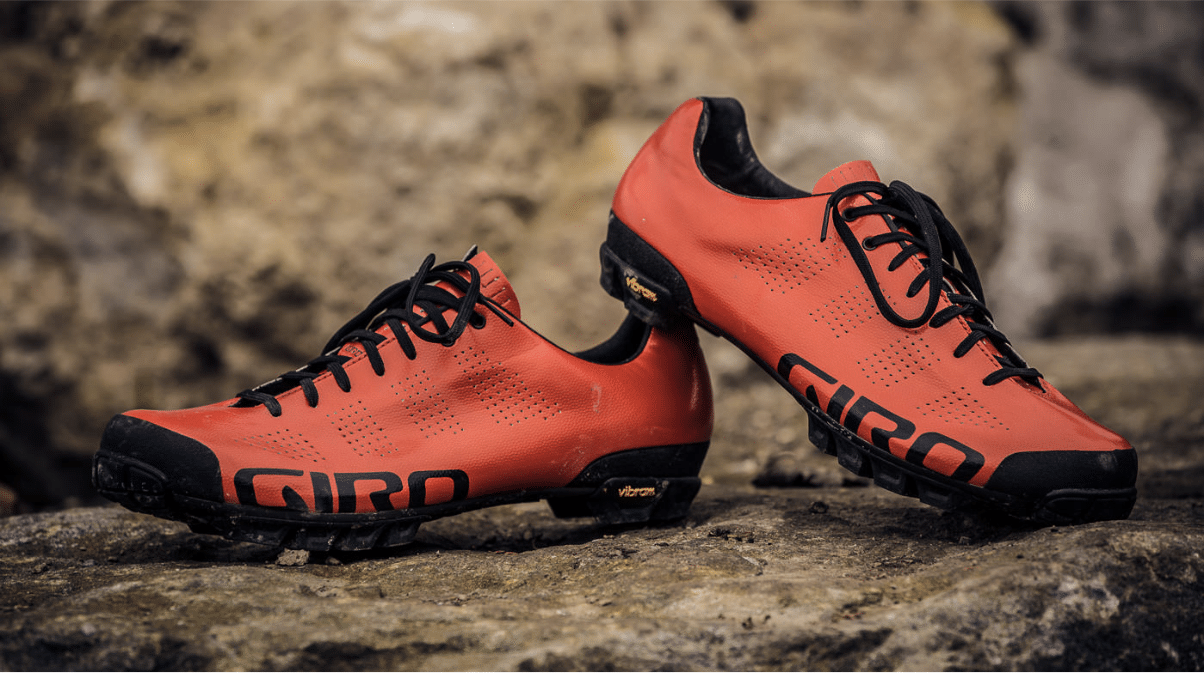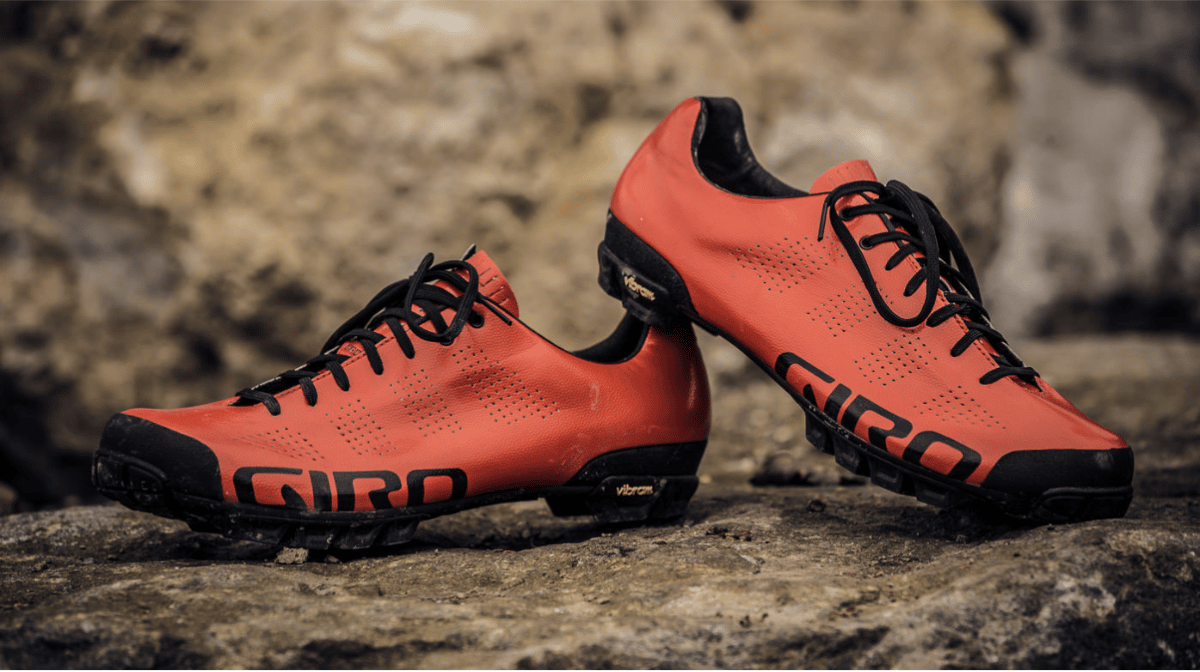 Price: $300
Pedals: clipless
Discipline: cross-country
Pros
Super light
Powerful pedalling
Premium materials
Cons
Pricey for non-serious cross-country riders
These shoes, the Giro Empire VR90s, are amongst some of the most legendary shoes to ever grace the planet as they not only look absolutely amazing but they still give you comfort and high performance on the trails. These shoes are definitely not in everyone's budget as they will set you back a large $300, but if you are willing or able to spend this much then you should be prepared for the amazing performance that comes with it.
On the outside we see that this shoe has a carbon fibre outsole to give you a lot of stiffness while still keeping the weight low, another feature that this shoe has on it that actually keeps the weight down as well is its gorgeous one-piece upper And lastly it has a Vibram outsole, which means that off of your bike these shoes will still feel pretty great.
The durability of these shoes is also very high since it has been constructed using only premium materials and a good amount of reinforcements so that you'll be able to bring it to a pretty technical trail however, if you are a serious trail rider or someone who likes to ride very rough and demanding trails then you'll probably want something with a little more of a beefier construction.
With this shoe being such a performance based cycling shoe you can already suspect that it will have a few compromises, one of these being its snug fit, which is amazing when it comes to riders who only want power but for less serious or long riders they can feel very restrictive.
Then since it has the Boa dial system instead of the standard lacing system you'll trade-off the quick adjustability for a better overall customization of the fit. Although these are some valid disadvantages to this shoe the biggest one, that sticks out the most, is its price.
The riders that should buy this shoe are those trying to take every single gram they can off of their cycling setup and want every drop of pedal power you can get out of your pedal strokes. If you feel like that doesn't apply to what you're looking for then it is most likely that these shoes will not be the best ones for you.
Best Winter Riding Shoes
Five Ten Trailcross GTX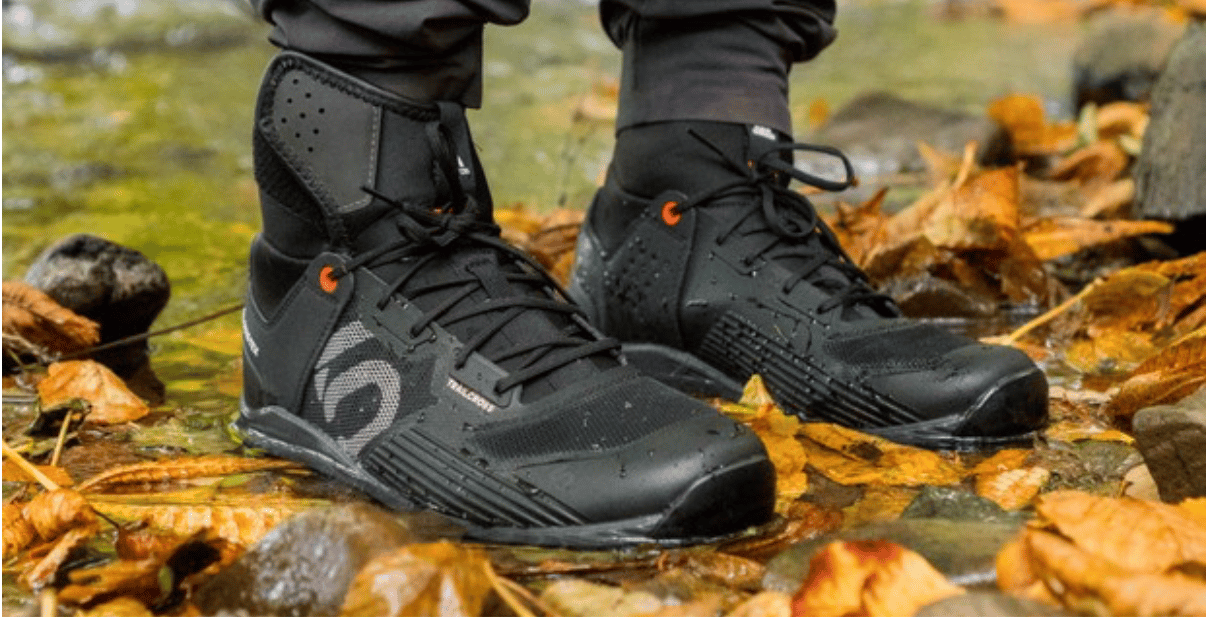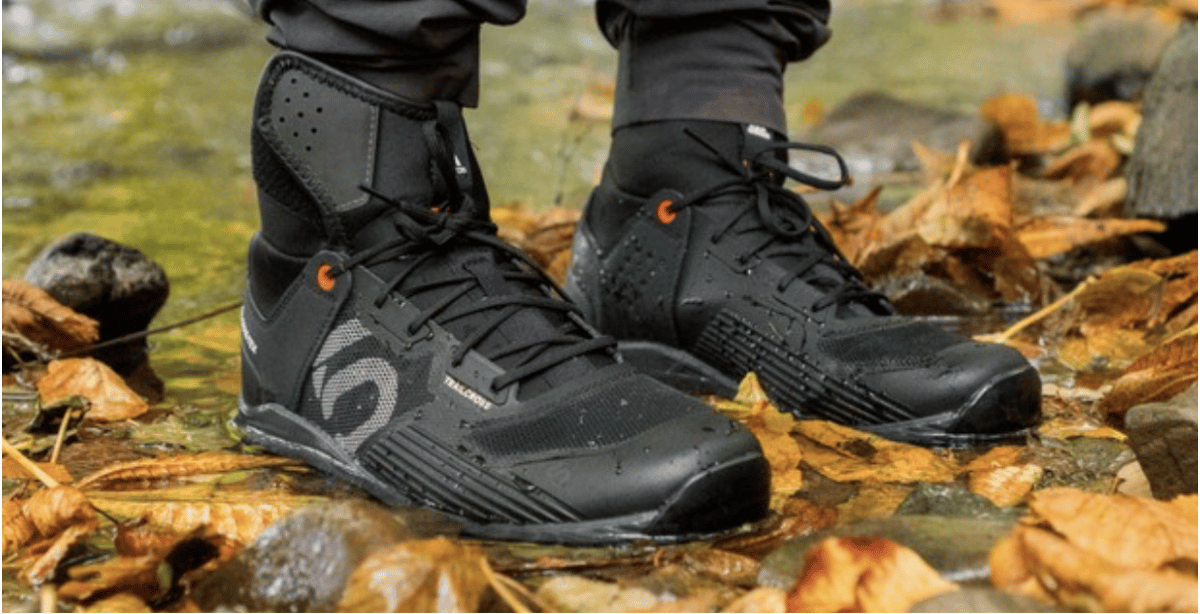 Price: $200
Pedals: Flat
Discipline: Trail
Pros
Amazing protection from water and weather
Cons
Pricey shoe, since you won't use it year-round
Most cyclists who live in areas that get very cold, wet and miserable during the winter tend to train indoors during these periods but for those who still want to go out in the cold and wet then a great shoe that you should consider buying are the Five Ten Trailcross GTX shoes.
This is a great shoe that is able to keep moisture off of your feet as it has a raised neoprene cuff as well as a Gore-Tex liner. This blend of the neoprene and liner works extremely well to keep you 100 percent dry, in even freezing temperatures and snow.
Then if you are a downhill rider you'll be happy to know that this shoe is also able to keep your feet warm and not just protect against moisture. This shoe is also designed with a dotty tread and Stealth rubber compound which gives you a lot of grip not only on your bike but off of it as well.
This may all sound great and comfortable but what are the disadvantages to buying this shoe?
Well to start off with the most obvious, the shoe will get very hot as soon as the weather isn't cold anymore because of its waterproof layer. This means that you will definitely start to feel your feet overheating especially when you start to sweat on extended rides or tough climbs.
So with this being such a big problem you probably won't be using this the whole year, which makes it quite an expensive shoe to own to only use a few months out of the year.
The other option for those looking to cycle in the winter would be to get an indoor bike trainer, which is definitely more expensive so maybe if you're dedicated enough to go out in the cold this option may still be cheaper.
The over-the-ankle look of this shoe is definitely one that isn't seen a lot and many riders will probably not like it initially but Five Ten is definitely one of the brands that are able to pull off this look better than most.
Final thoughts
Remember that if you are just starting out you may not even have to buy cycling specific shoes for casual riding with flat pedals. A lot of people will start off with just a pair of skate shoes, trainers or even running footwear before investing in a proper pair of riding shoes. When you feel that you are going to take your riding to the next level then it may be a good idea to check out your options for riding shoes as they give you a much better power transfer, foot protection as well as grip.