When people look at all the different cross country bikes available to them on the market right now we recognise all their unique strengths and different personalities that they have on the trails but together they actually represent how far or rather how much cross country has evolved as a whole sport.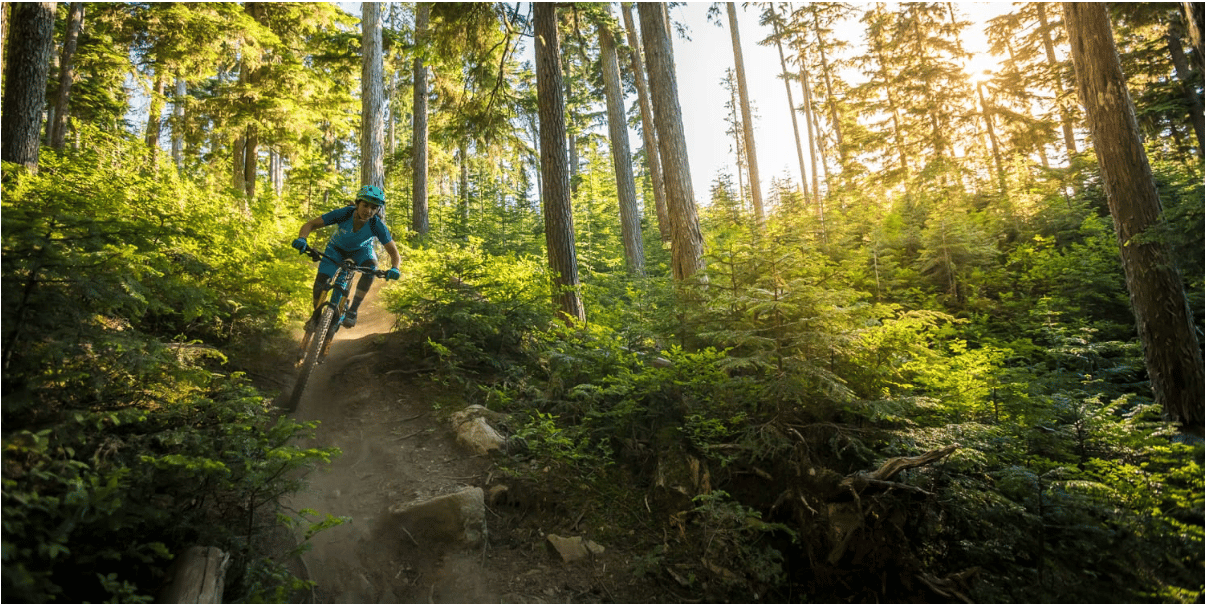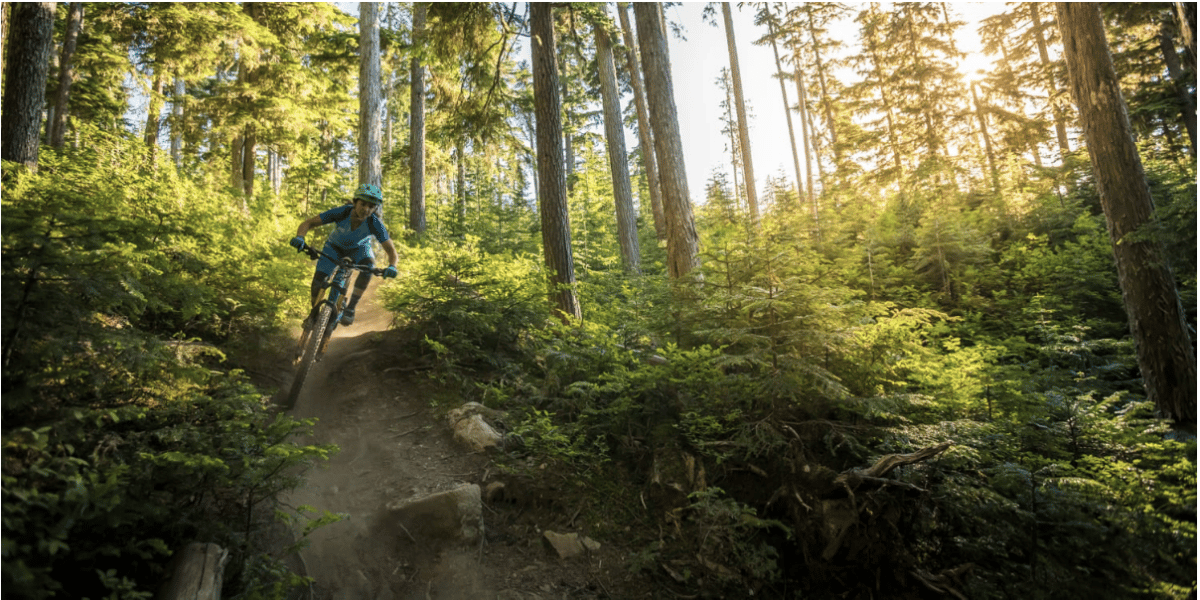 Even the trails and courses are changing, becoming more technical and demanding on the bikes and so the bikes have to evolve in order to overcome these new adversities whether it be through bettering their brakes or the adoption of dropper seat posts. We've seen wider chainlines being introduced by bike designers in order to fit larger tyres, the head angles are also seeing more slack in order to be more stable at high speeds.
These improvements made to the bikes don't just cater to the elite athletes who train day in and day out for competitions, these ultra light cross country bikes actually become more and more interesting to everyday riders. These bikes are not the same twitchy bikes that they used to be in the past, they've actually evolved into being pretty versatile bikes which if you wanted to you could turn them into a lightweight trail bike by adding bigger forks or a longer stroke.
Top 8 cross country bikes
Out of all these unique bikes that there are nowadays, how are we ever supposed to choose just one? Here I've compiled eight of the best cross country bikes that could be a great choice for you but first think long and hard about what you'll want out of your bike and what trails you'll be riding. Once you've got an idea you can compare the ones below in regards to your wants and needs.
Scott Spark RC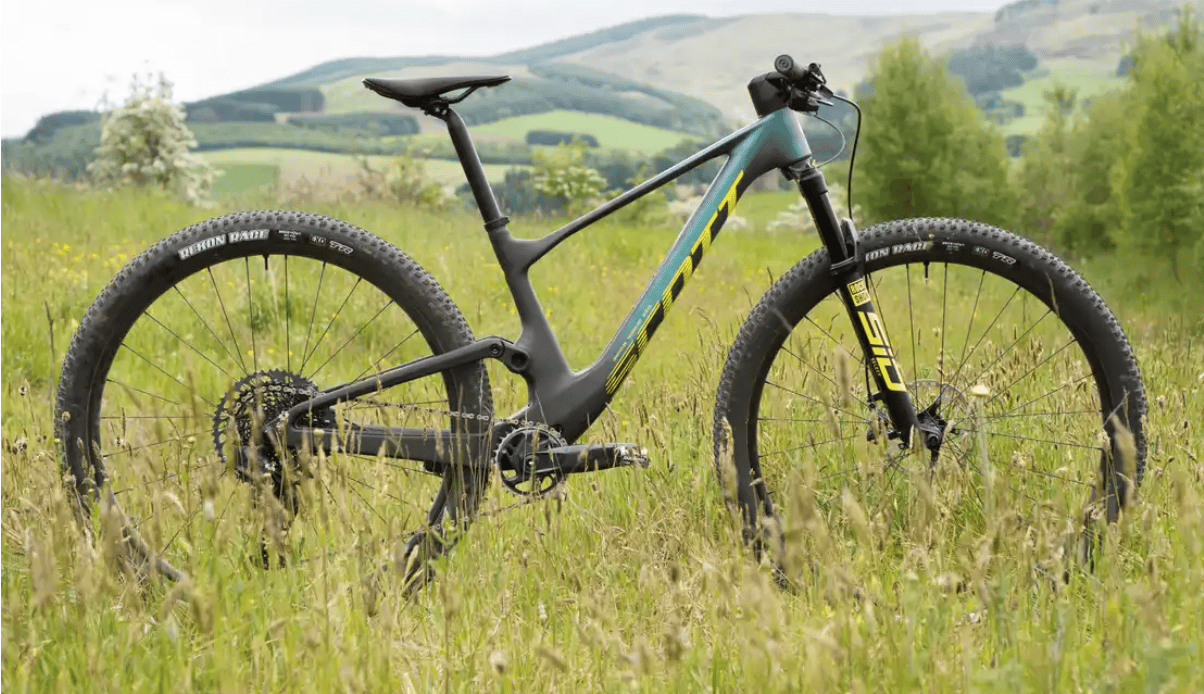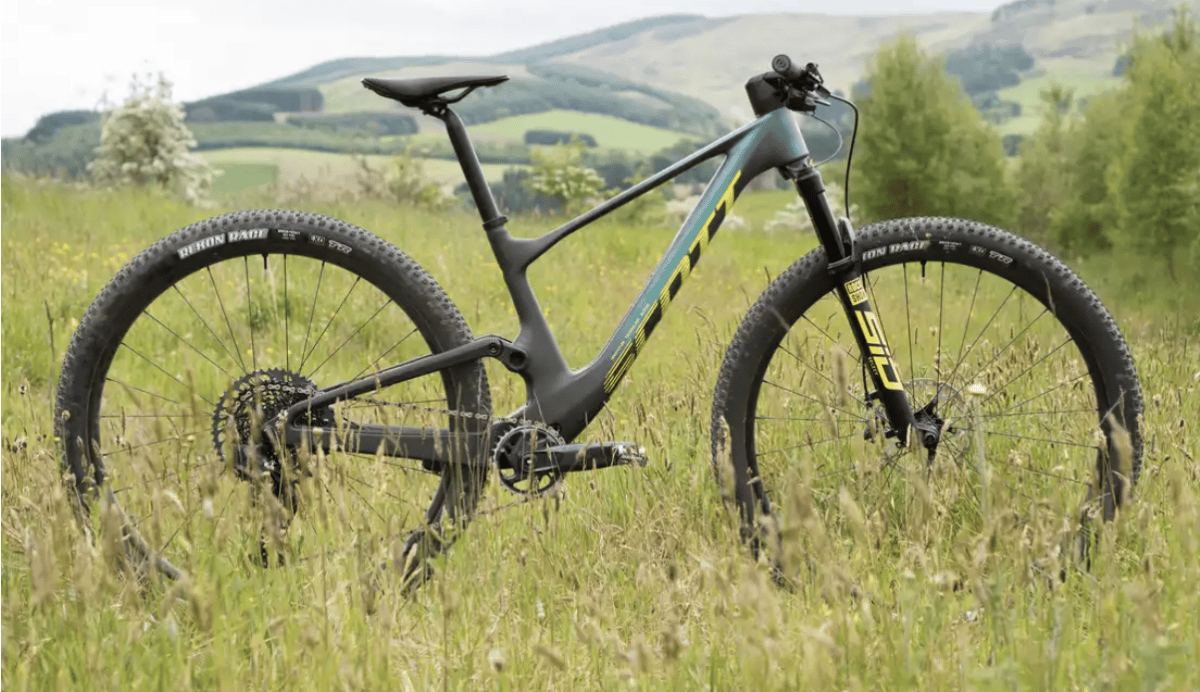 This new scott spark cross country bike is the new fourth generation of an already very popular Scott Spark series. This new Scott Spark was one of the biggest cross country bike launches of this year and looks phenomenal thanks to its new high-tech carbon fibre frame and crazy hidden rear shock. With this new cross country bike Scott went above and beyond with their futuristic new geometry design and a huge upgrade to the suspension, pushing both the front and rear up to 120mm of travel, this bike of theirs was a big statement to the World Cup level cross country race bikes.
Although, from a distance, it may seem like the Spark has made some insane advancements, which it has, but it still relies on a handlebar remote to control its suspension. When you switch to the full travel 'Descend' position you'll need to fiddle with the remote quite a lot to get the best performance out of the bike because the pedalling performance is deliberately soft. So, if you are not one for fiddling about with a remote then the Spark may not be the bike for you.
If you are quite okay with having to do so then this bike is quite spectacular. The bike feels like it flies up technical uphill sections without a problem and then is a lot of fun when it comes to the descent as well. With this new suspension and low bottom bracket the bike absolutely rips through turns while still providing you with adequate traction to keep you confident on the bike. This bike really is quite amazing and definitely shouldn't be looked over when looking for a fun cross country bike.
Giant Anthem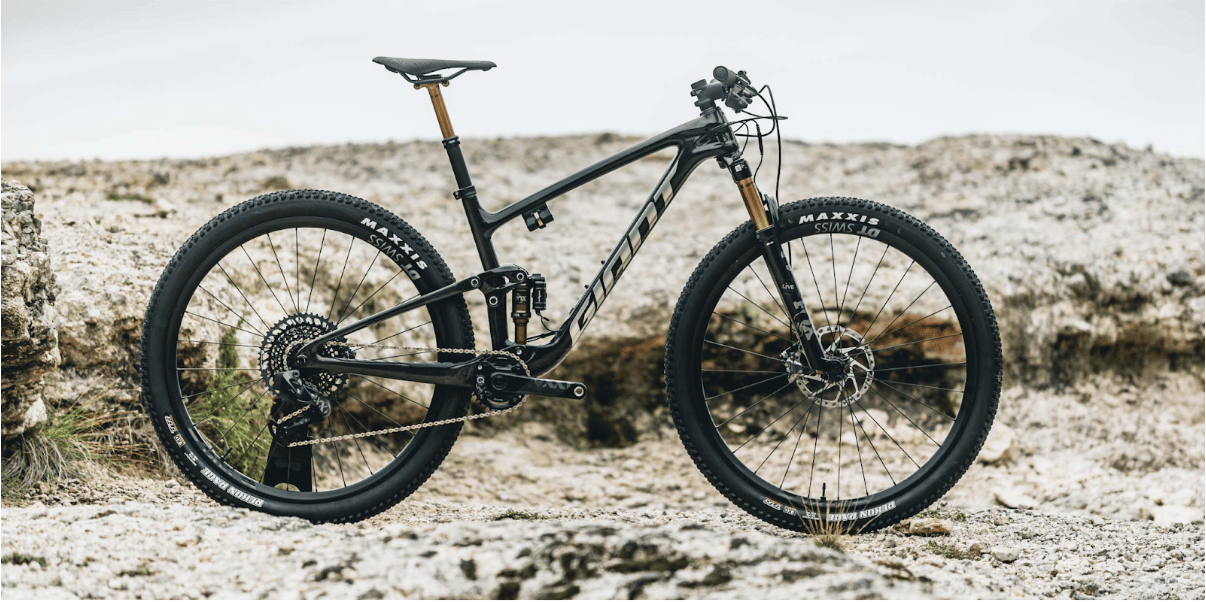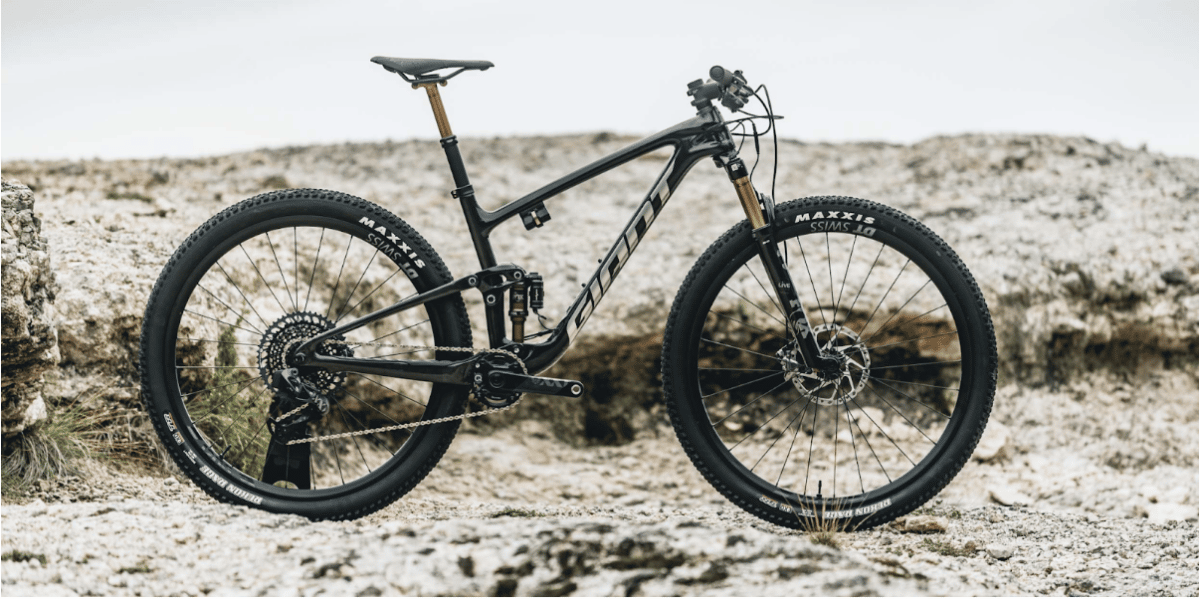 The Giant Anthem is one of the newest of the cross country bikes on this list and has received a whole redesign from its predecessor. On previous Giant Anthem bikes we saw that they used a classic Maestro suspension design on their setup, the new Anthem has moved away from this and now uses a more simple, single pivot design. The new frame design has led the frame actually losing a lot of weight in its frame to now stand out as one of the lightest cross country bikes on the market.
Even though the weight has gone down since the previous models it has still gained 10mm in travel on both the front and rear suspension making both of them 110mm. All of the new giant anthems come with a dropper post and 2.4 inch Maxxis WT tyres. The new frame design also allows for a longer reach and has a new head angle of 67.5 degrees.
This cross country bike is one of the bikes that actually won't be able to fit two water bottles on it because it has an external battery pack which you can see hanging on the underside of the bikes top tube. The Giant Anthem has some technology called Fox Live Valve, which controls your suspension automatically when you ride, which means that it needs this battery and extra wiring to be powered but overall makes quite a lot of clutter on the bike.
The new 2022 Live Valve systems actually performs a lot better than some expected and gives you a super fast, but still smooth transition between the open and firm settings. This technology feature is so beneficial for cross country races and casual riders because it provides you with the best performance for uphill battles on the firm setting while still giving you the option of having the plush suspension setting on for the descents. The amazing thing with the Live Valve system over the remote systems is that you won't have to keep on fiddling with remotes while riding, you can just focus all your attention on the trail and everything will happen automatically.
Canyon Lux Trail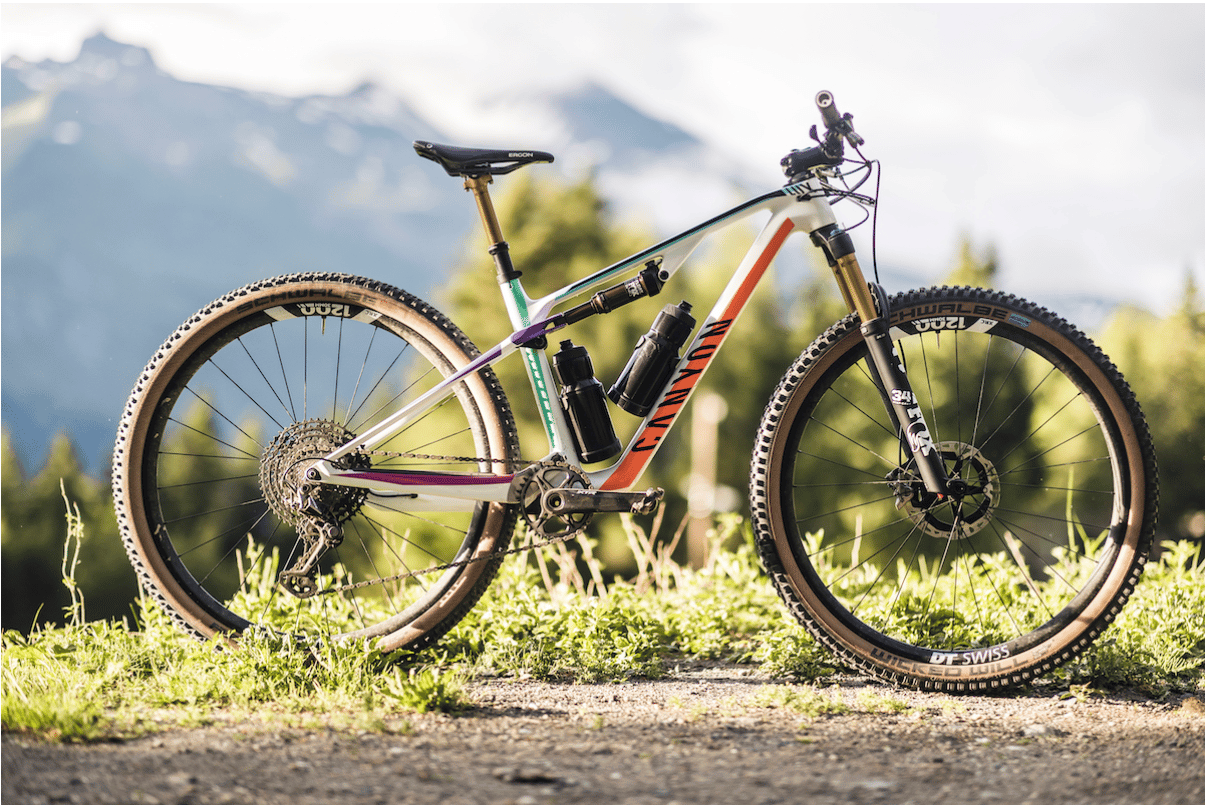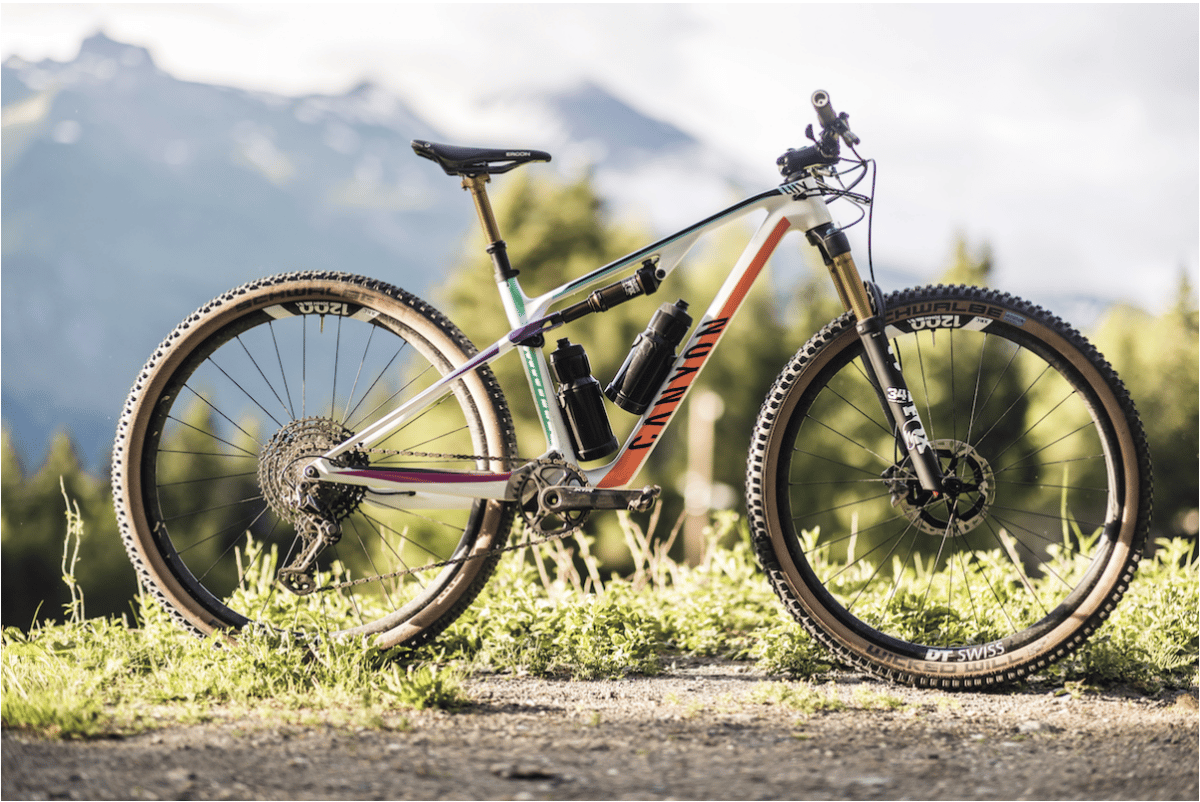 You may have heard of the pretty well known regular Lux which is a more racier sibling to this bike. This new Canyon Lux Trail cross country bike has quite a few differences in its design compared to the regular Lux like its longer travel offshoot. The Lux Trail actually uses the same carbon swingarm as the regular Lux but to fit the 110mm rear travel, 10mm longer than the regular Lux, they have used a longer stroke shock. It isn't just the rear of this bike that has seen a change in the trail version but the front gets a significantly longer front triangle with a 120mm front fork.
Although it has become a bit bigger than the regular Lux bike, due to a few longer bits, it's still very light and the whole bike weighs in at around 11,2 kilos. Although the rear of the new trail bike has seen a few changes it is still just as efficient as the regular Lux bike because it uses an identical linkage technology to deliver a powerful pedalling platform for all pedalling challenges out on the trails. The bike does have some high tech, although not as advanced as the Giant Anthems Live Valve technology, this bike uses a dual remote lockout which is amazing for when you want to put down as much pedal power as you can with the bike. This bike already comes pretty perfectly set up out of the box when you buy it, the only thing you'd maybe need to buy to have it reach its full cross country potential is a faster-rolling front tyre and then you're all set.
The longer 120mm front fork travel which this bike receives over its predecessors gives this bike a much more comfortable riding experience, especially on those descents that you;ll come across on the trails. This bike has also received a set of wider handlebars and finally, a dropper seat post, which just makes this cross country bike even more versatile for all cross country racers. The regular Lux model, although lighter, really has an old school feel to it in regards to its geometry and design when it is compared to this new Lux Trail model.
Merida Ninety-Six RC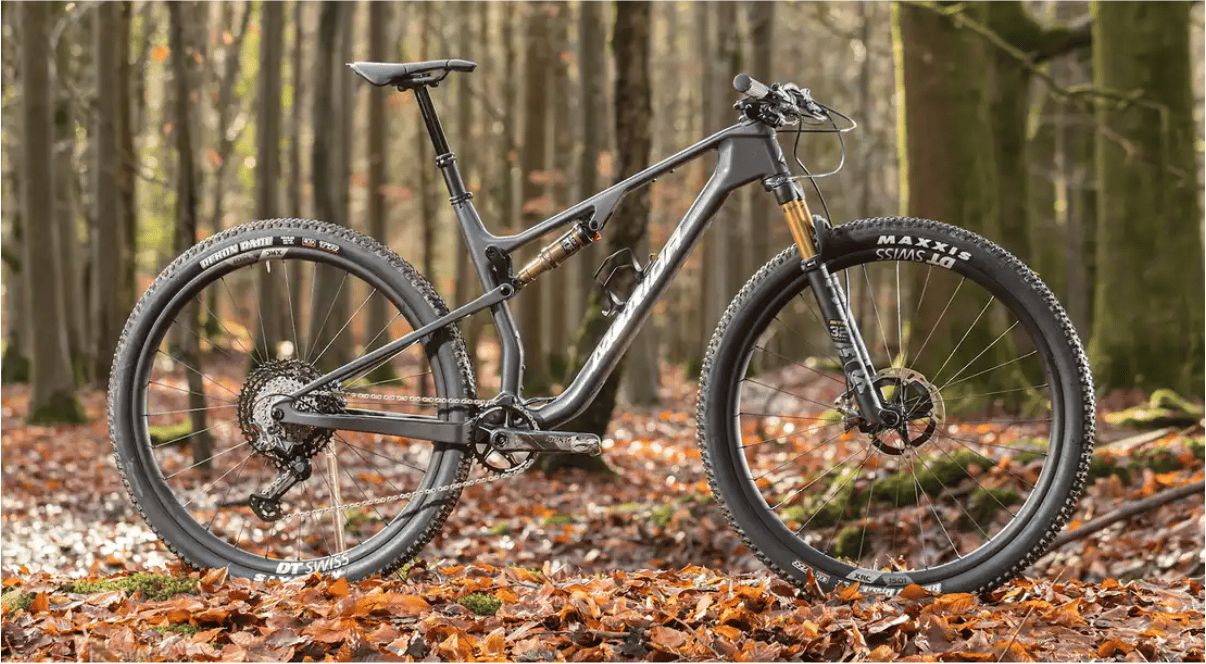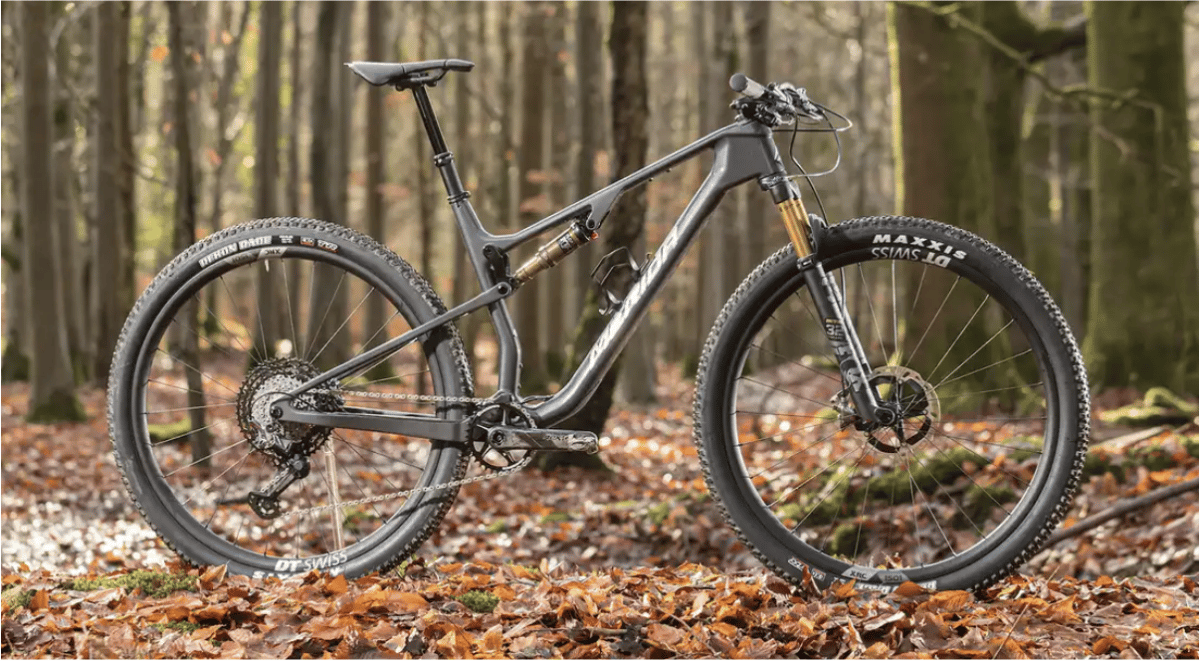 The Merida Ninety-Six RC has actually been around for quite a while now as it came out in 2020 with its new carbon fibre frame with 100mm of rear travel. The Merida Ninety-Six come in two different variants, the first being a more aggressive trail build with larger 120mm travel fork with fatter tyres and the second being the RC model with 100mm of front travel and faster tyres instead to make it a more race orientated build.
The new and improved design of the Ninety-Six's frame allows you to hold up to two water bottles and even has more space where you can mount your extra accessories, underneath the top tube. Another amazing thing about the Ninety-Six is that you can get it for less than $6,000 which is basically unheard of in this era compared to the other high performance cross country bikes. At first glance the bike may seem like a very clean, neat bike but once you take a closer look you'll see that they've used internal routing through the headset to achieve this 'clean' look. By doing the routing this way it actually allows for more opportunities for dirt and other unwanted substances to make its way into the bike's frame through these bearings. The new TwistLoc remote has been a complaint for many riders as it isn't very consistent compared to other remotes on bikes within this same level of performance.
When it comes to the Merida Ninety-Six RC we see some really sick improvements in the geometry and suspension performance over previous generations and even the regular Ninety-Six. The whole bike has dropped in weight while still being able to support heavy lateral forces on the bike, thanks to its new flex-stay arrangement.
Trek Supercaliber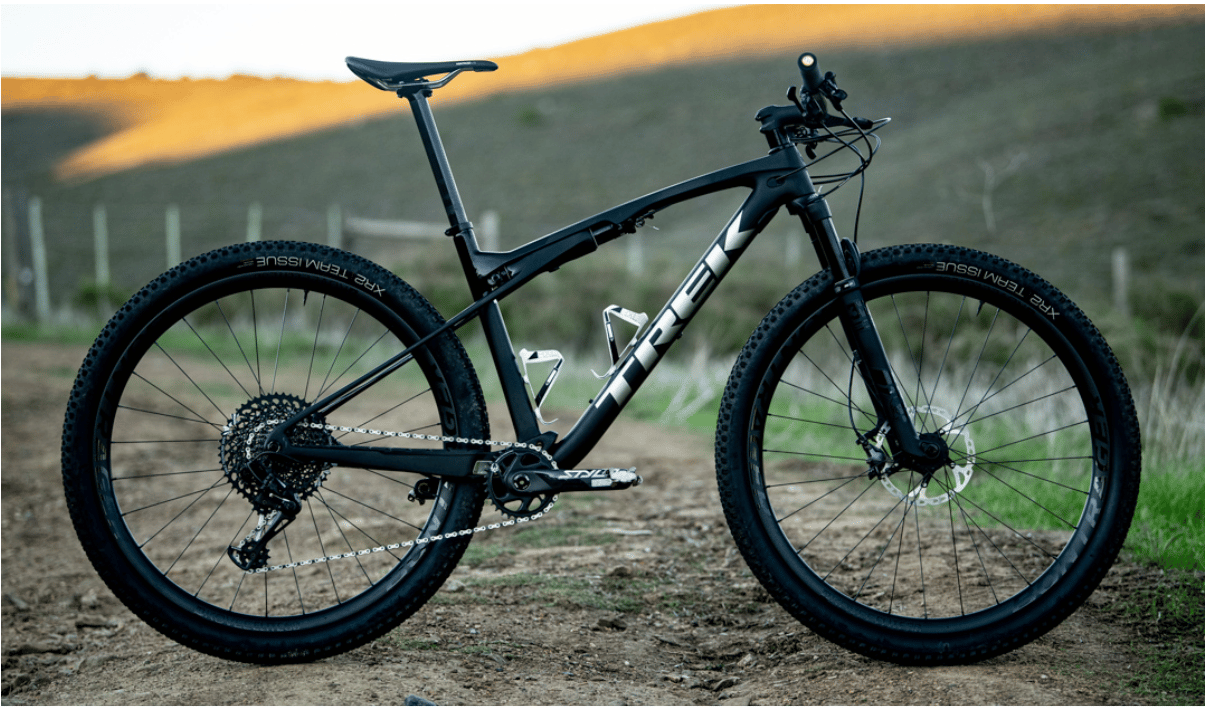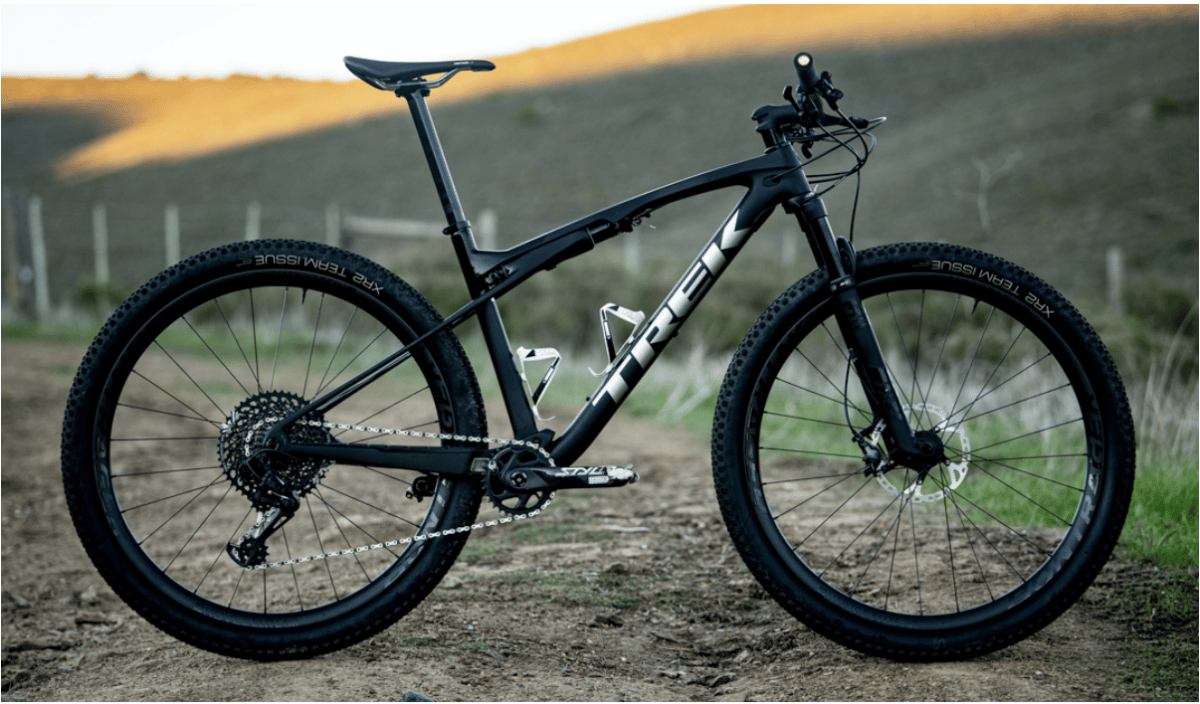 If you thought that the Merida bike was old then get ready for the oldest bike on the list, the Trek Supercaliber, which came out in 2019. Just like the Merida it has aged well with competitors and definitely wouldn't be considered outdated. The bike has proved itself time and time again through having quite a lot of success in the World Cup Circuit and even at last year's Olympics and World Olympics.
Even though it has been three years since the Trek Supercaliber came out it continues to stand out for all the other big brand cross country bikes with their crazy thin seatstays and their IsoStrut suspension setup. This unique suspension setup houses a Fox Float DPS shock and what the carbon fibre carriage does is slide back and forth along the oversized stanchion. The fact that the bike is able to have so much free space and fit two water bottles on its frame is definitely owed to this suspension setup that it has which gives more room in the front triangle area. The biggest downside that this type of setup experiences is the fact that it only gets 60 mm of travel in the rear suspension which is half of what models like the Scott Spark has. So, you can definitely count on the fact that the suspension definitely won't be as forgiving on more rough types of terrain where maybe other bikes, with more travel, would give a much more comfortable overall riding experience. Sure, cross-country bikes aren't known for having loads of travel, but it definitely is nice for riders who like to ride on rougher terrain than cross country trails normally offer.
The fact that it doesn't have much travel gives it a lot more pedalling performance than others on the list, maybe even the best because of its almost instant power response. The rear end of this bike is able to withstand a lot of down force on it which is really nice for riders who may have a more aggressive riding style. Since the response time is so quick for this bike it may not be the best first bike for a beginner but for someone who has been riding a little more it definitely gives you more handling precision which is noticeable right away on any type of trail.
Orbea Oiz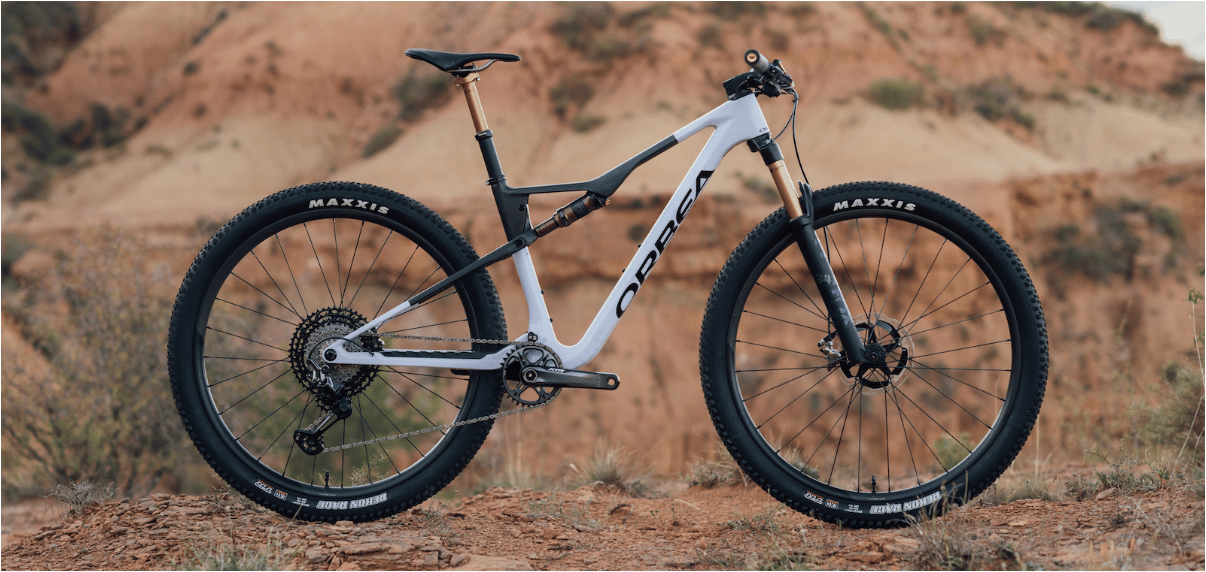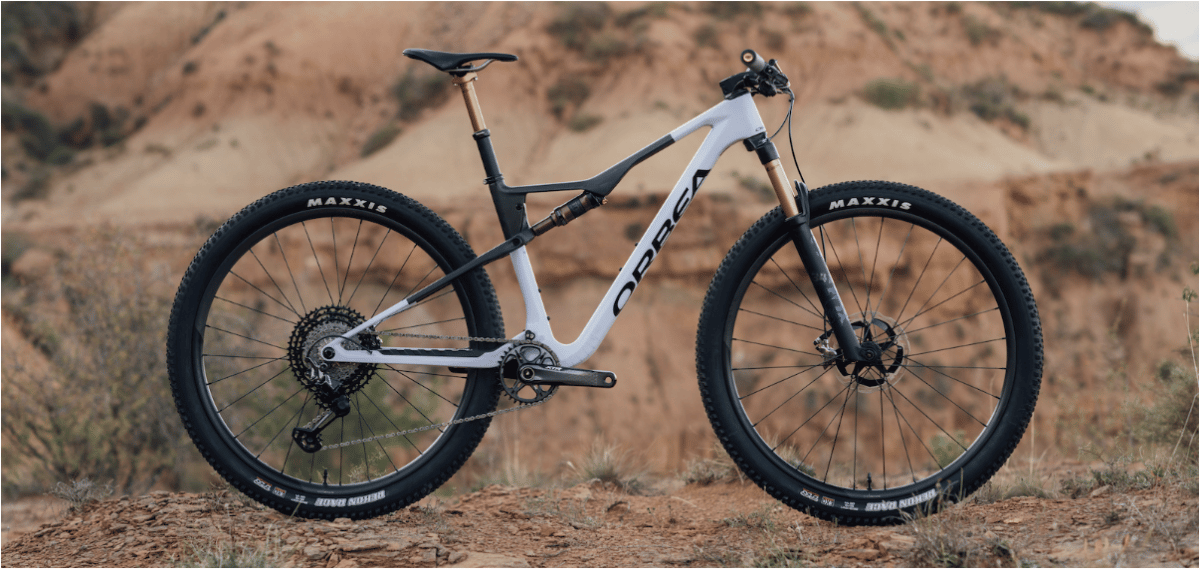 The Orbea Oiz has had quite an eventful past and now they've decided it was time to give the bike an update to keep up with the performance levels of the newer cross-country bikes. They have really brought their A game in design when it came to the stats that were seen in the new frame. The new frame is made of high-grade carbon fibre which essentially makes it one of the lightest full suspension frames on the market right now and weighs in at around 1,740 grams including its rear shock.
It is not just the characteristics of the frame that have improved with this model but the actual look as well. The Orbea Oiz has some extremely aesthetic lines on its design which are just made the focal point when you're looking at the bike because of the bikes shocks internal wiring.
This bike also makes use of a remote feature which has three different modes to choose from, which will set your front and rear suspension to a certain setting. One of the settings sets the rear suspension of the bike to a much softer setting to allow for the best performance on descents in regard to traction and comfort. Then there is the middle setting which changes the rear suspension to a much firmer setting but leaves the front suspension completely open to lift the bottom bracket up and essentially allows for a steeper angle of the bike. This setting is the perfect one for maximum performance out of the bike on steep climbs on rough trails where there are still many rocks or roots.
Specialized Epic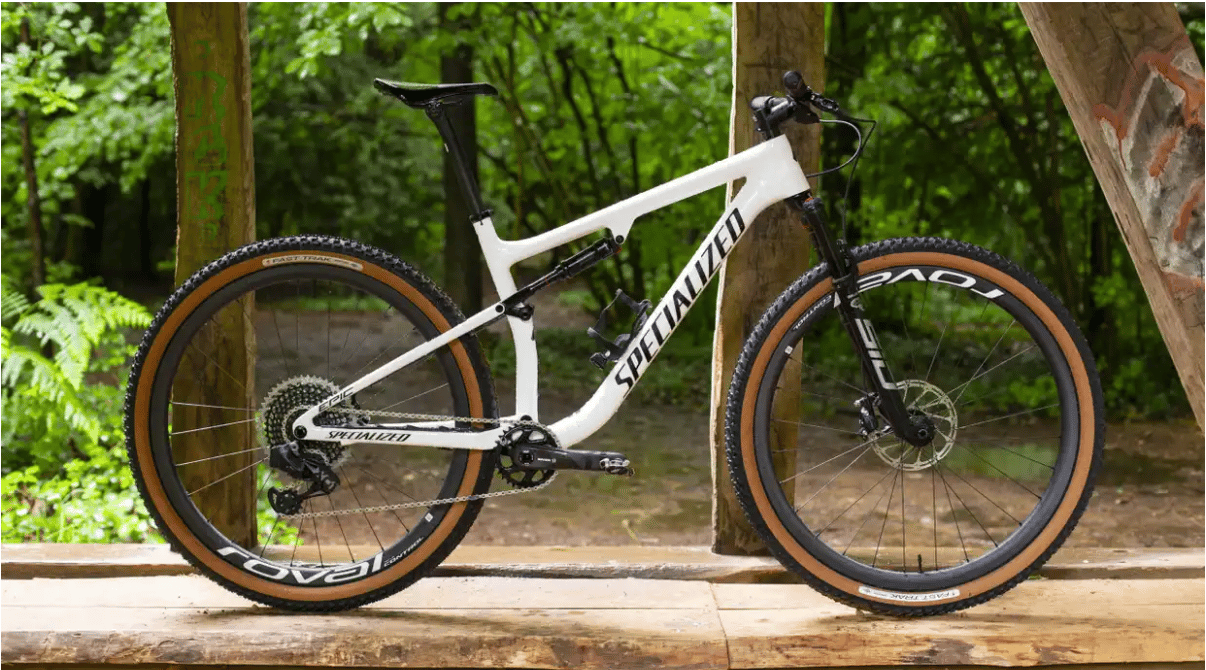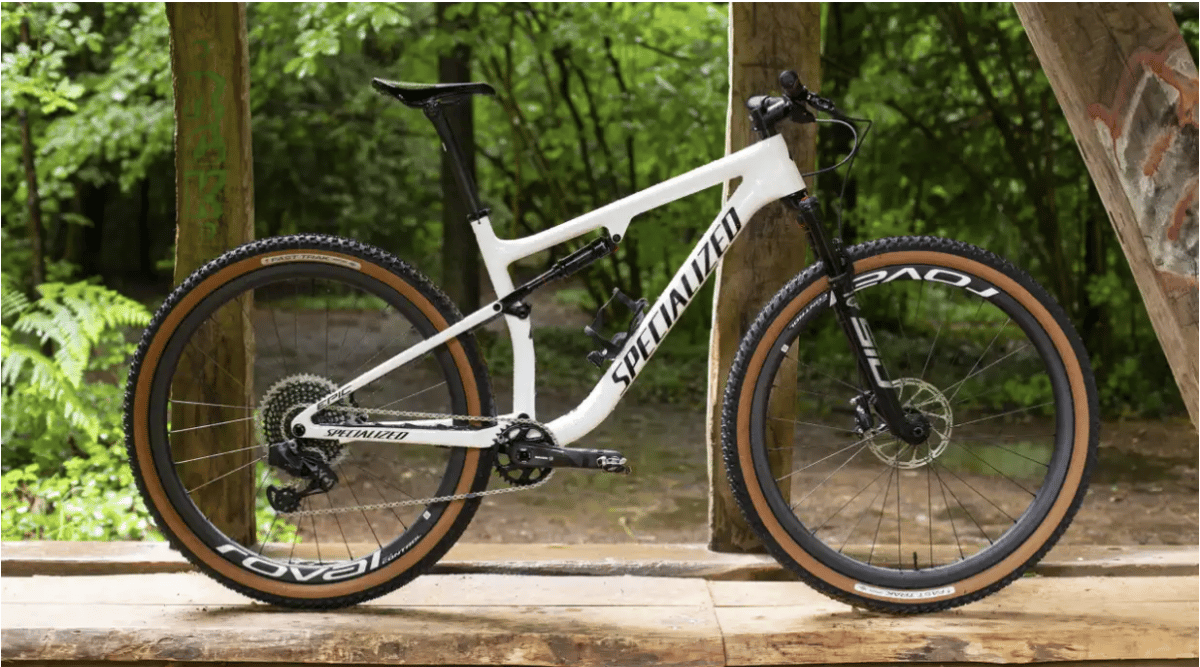 The latest version of the Specialized Epic cross country bike was released in 2020 and people were extremely pleased with what Specialized had come out with in terms of its new and improved geometry. The big change that riders were so happy to see was the new 67.5 degree head angle, which was a lot slacker than most other cross-country bikes, the new design of the frame also allows for a longer reach. You may think that since the bike has more reach it must be bigger and weigh more, well that is incorrect. The new Specialized Epic has dropped a lot of weight compared to predecessors and if you have a bigger budget to get the S-Works frame then the weight actually drops to below 2kg quite comfortably.
When it comes to the technology on the bike it has also seen quite an improvement. The Brain, for example, is much better than it has been as it reacts much faster and even smoother now. The Brain works with a Brain damper in the front fork which is sick because you can now get that desired firm stiffness in your suspension for when you are pedalling hard. Although the Brain has seen a lot of improvements in regards to durability it still requires specialist servicing which can be a pain for those who want to be able to fix it quickly if anything happens. For those riders who would prefer to ride without this you can also do so if you choose to go with the Brain-less Epic Evo instead.
Overall though the efficiency of the Specialized Epic in regard to its responsive power is truly something amazing. If you are someone that values these responsive power features and an incredibly clean cockpit, then this bike should definitely be one of the top bikes on your list. Some riders have had some trouble or just irritation when it comes to weight shifts when riding though rollers and berms but the Brain that this bike has actually keeps the suspension riding high on its travel in order to resist just that.
Cannondale Scalpel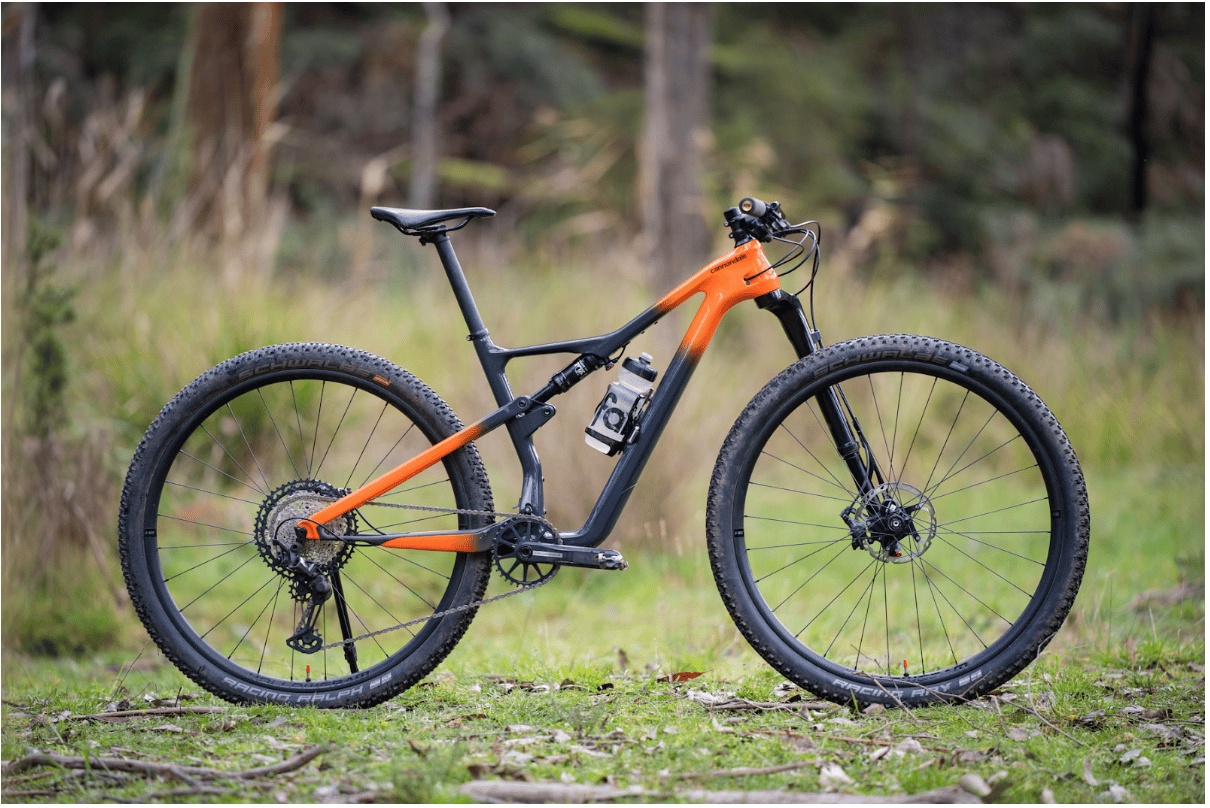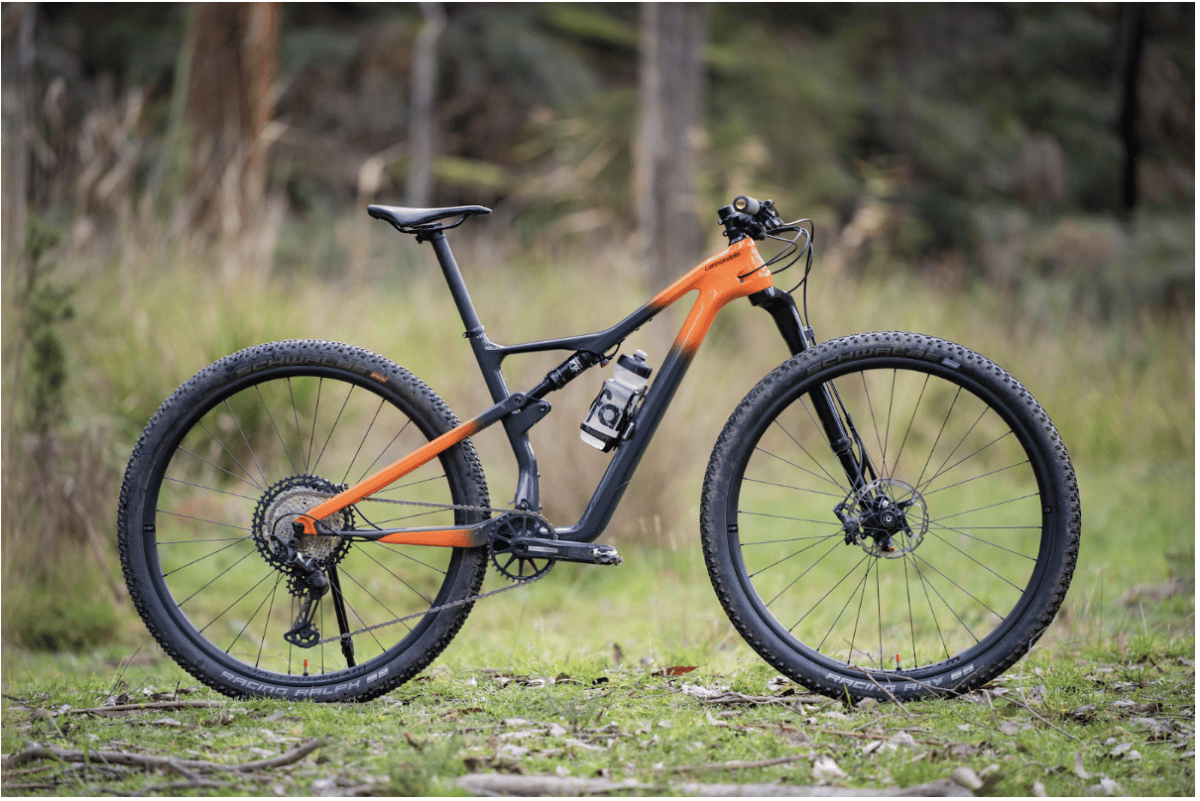 The Cannondale Scalpel was actually one of the other huge cross-country bikes that were released in 2020. This 2020 Scalpel model is very well known within Cannondale as it is. The eighth generation of Cannondale's most popular full suspension race bikes, so it has a lot of history. The brand has managed to drop weight and improve the force resistance of the suspension because they have found a new solution for their chainstays to allow the suspension to behave more like a conventional four-bar linkage.
The Scalpel performs very well on the trails and provides a much smoother ride than you'd expect with the short 100mm of travel that the bike has. With this shorter travel the bike provides amazing pedalling performance while still keeping good traction and grip on the trails surface. The rear suspension may feel a little too soft for certain riders but this definitely helps to absorb the bigger hit if you take the bike to a more rough trail meant for more aggressive bikes or even if you come across a rough descent on a cross country trail. For those that might think it is too soft then you can counter this feeling by over-inflating the shocks.
The fact that you are able to take two water bottles at a time on this bike is definitely a much-appreciated feature for those riders who like to go on long distance journeys or those riders who just get very thirsty easily. Another sick storage feature that this bike's frame has is the STASH tool system which allows you to stash away a few handy tools that you could maybe use on your bike ride. Some huge disadvantages seen in this bike are its new PF30 bottom bracket and proprietary A.I drivetrain offset.
Final thoughts
To say exactly which cross country bike is the best would be very hard because they are all very good at different things so there isn't a bike that is better than all bikes at everything. It'll all come down to what you'll want out of the bike as a rider.
However, the bike that offers a very good balance of all attributes looked for in a cross-country bike is the Giant Anthem. For many people the clutter from the Live Valve system and complexity may be deal breakers but the comfort and control which you get on descents from your suspension is amazing and pair that with the sick handling of this bike and its contemporary design with not-too-drastic pricing really makes it the perfect all-rounder on the trail.
Related articles:
Best entry level mountain bikes