If you are new to the mountain biking scene and you're busy buying all the gear needed, then you may have noticed just how expensive mountain biking really is. Although there are some areas of mountain biking where you can choose the cheaper item and get away with it, helmets definitely aren't one of them.
When you're travelling at high speeds, dodging, and weaving through and past rocks and trees then investing in a good helmet to protect you really doesn't sound like a bad idea at all. All the technology regarding helmets keeps getting better and better so it makes sense that the newer helmets are creeping up in price.
If you go to a mountain biking shop you may get overwhelmed with all the different helmets that they have on display for you so, to help you get started here is a list of some of the best helmets in the different categories.
Best mountain biking helmet overall.
Giro Manifest Spherical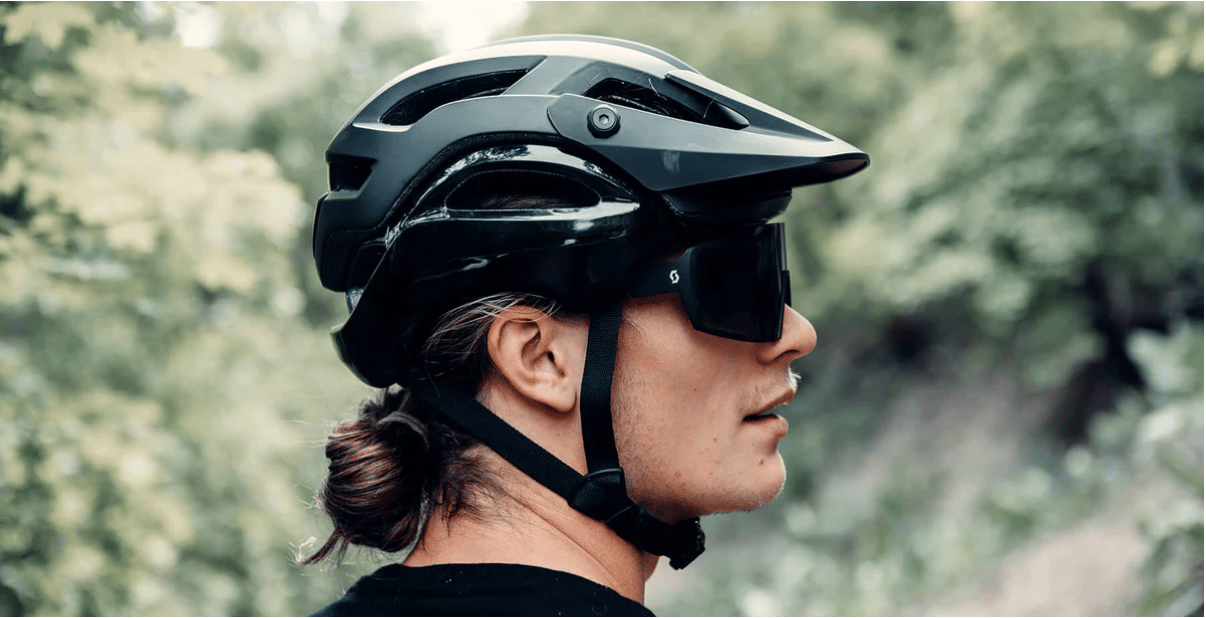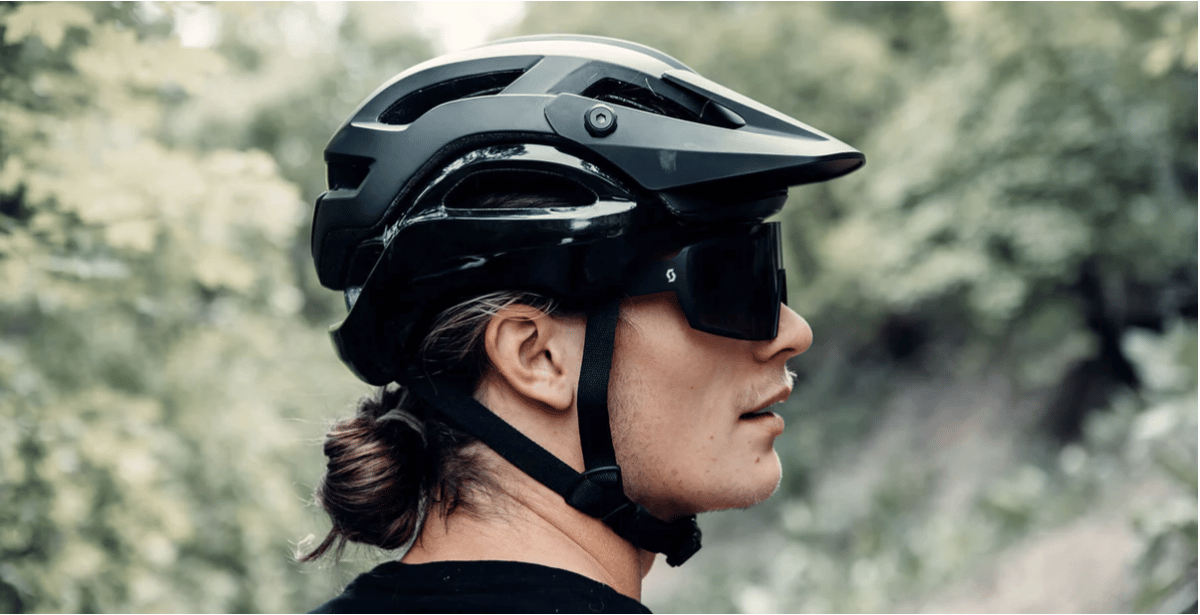 Price: $260
Discipline: Trail riding
Vents: 19
Pros
Offers great protection
Good ventilation
Comfort and even extra features
When the Giro Manifest was released a couple of years ago it received little to no fanfare that other helmets had received at the time, but this helmet is definitely a very underrated helmet and does an excellent job at protecting your head, while still being comfortable. Except for the high price of this helmet there are virtually no immediate flaws seen with it and is a great overall helmet for all trail riders.
The helmet is also very comfortable, thanks to its wide, open interior, which also offers a great all-round coverage of your head and has the perfect amount of padding to keep your head fitting snugly inside of the helmet.
The design of this helmet puts protection as the most important aspect as it features Giro's innovative Spherical Technology, which means that the shell is actually made up of two parts, so that the top part of the shell of the helmet is able to move independently in the event of a crash so that rotational forces on the brain are minimised. Since this technology is built into the shell's design, rather than it being built into a separate liner, you get the benefit of having some really great ventilation. With this amazing protection and ventilation that this helmet offers it really makes it one of the best helmets to buy in 2023.
Sadly, to get all of these awesome features that this helmet offers you you'll have to be able to spend a large $260, which most people will not be willing to do. So, if you are a rider who doesn't get out too much or rides competitively then this price may be hard to justify. Then the outside design, in terms of its colourways, is truly a hit or miss as it will be all up to your personal preference as it has quite a polarising styling.
Another Great Overall Helmet With Standout Comfort
Troy Lee Designs A3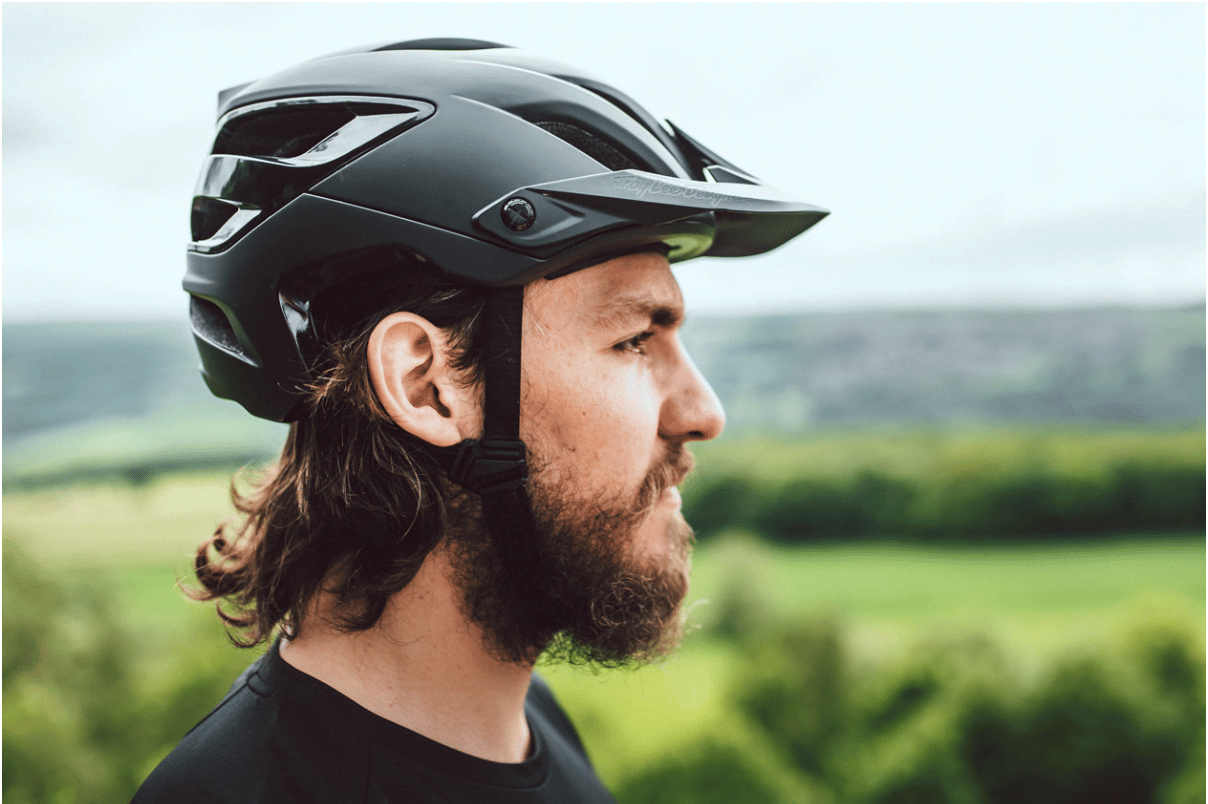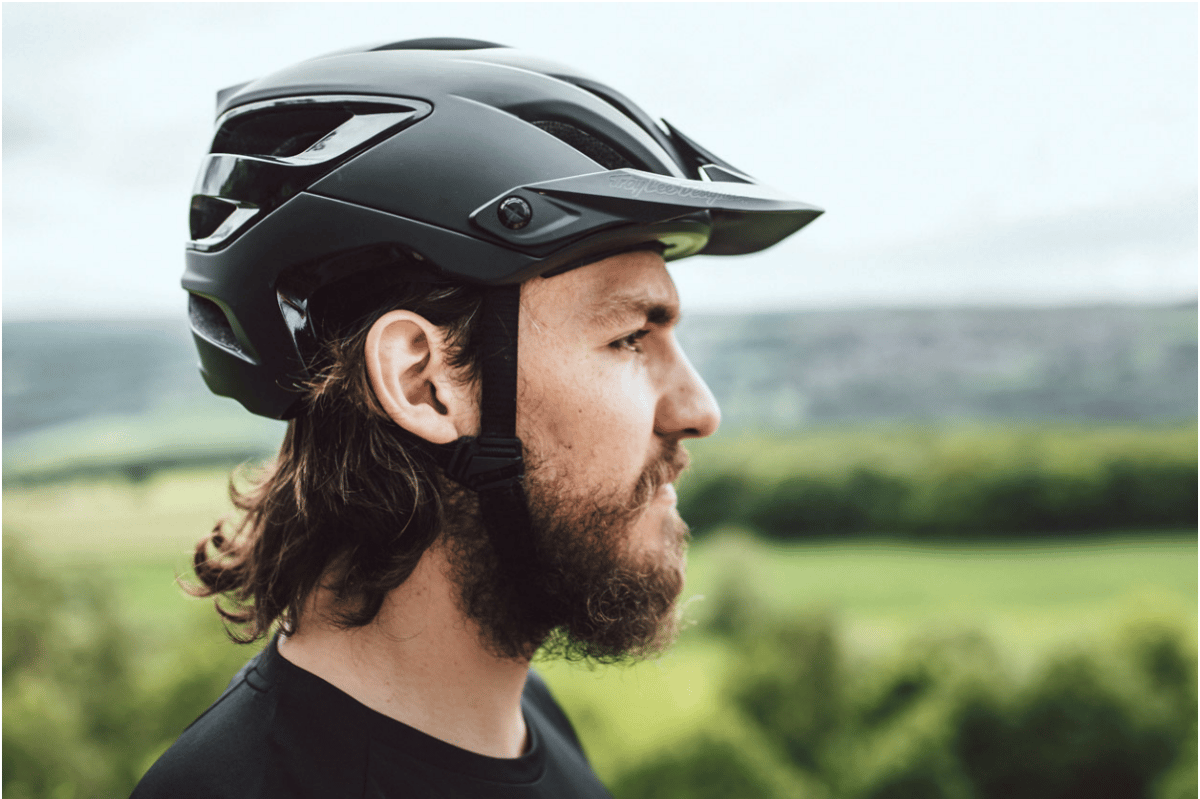 Price: $220
Discipline: Trail
Vents: 16
Pros
Amazing comfort
Wide fit plus padding inside
Cons
Not a lot of ventilation
Heavy
All three of the helmets that are a part of the Troy Lee A series are great trail helmets but the A3 model is the one that really sticks out from the rest of them. Every single one of these helmets have their own specific strengths but from the moment that you put the A3 on top of your head it really shines.
The first thing that you'll be able to notice is the helmet's amazing padding that covers the whole of the interior to make sure that your head is feeling comforted all over. To provide even more comfort the helmet is designed with a wide and accommodating shape that also has a very adjustable fit to make sure that your head is not only comfortable the whole time but also fits snuggly over your head.
There are also small features seen throughout the design of this helmet that caters to the rough trail use that it'll have to endure. Some of these features include the extended protection seen around the temples and back of your head, if you are scared that all of these extra parts will be limiting your options when it comes to goggles or glasses then you don't have to worry because you'll still be able to equip your favourite pairs, even with this helmet on.
Troy Lee have also used EPP as well as EPS foam to mod the shell so that the helmet will be able to protect you not only from the high speed impacts but the low speed ones as well.
The one thing that this helmet lacks when it is compared to the Giro Manifest, above, is the ventilation as well as the helmet's weight. Since the main goal of the A3 helmet is its comfort, all of the extra bits added for comfort actually result in making the ventilation openings smaller and thus make the helmet less breathable than the Giro.
Even though the A3 may cause you to sweat a little more than the Giro, they have found a way to better direct your sweat, so that it doesn't drip into your glasses or eyes while you're riding. The weight difference isn't too bad but when you wear both of them back-to-back then you'll be able to notice the difference pretty easily. So the differences aren't too big between the two helmets, Troy Lee just offers another great, valid option for your trail riding adventures.
Best Budget Mountain Biking Helmet
Smith Convoy MIPS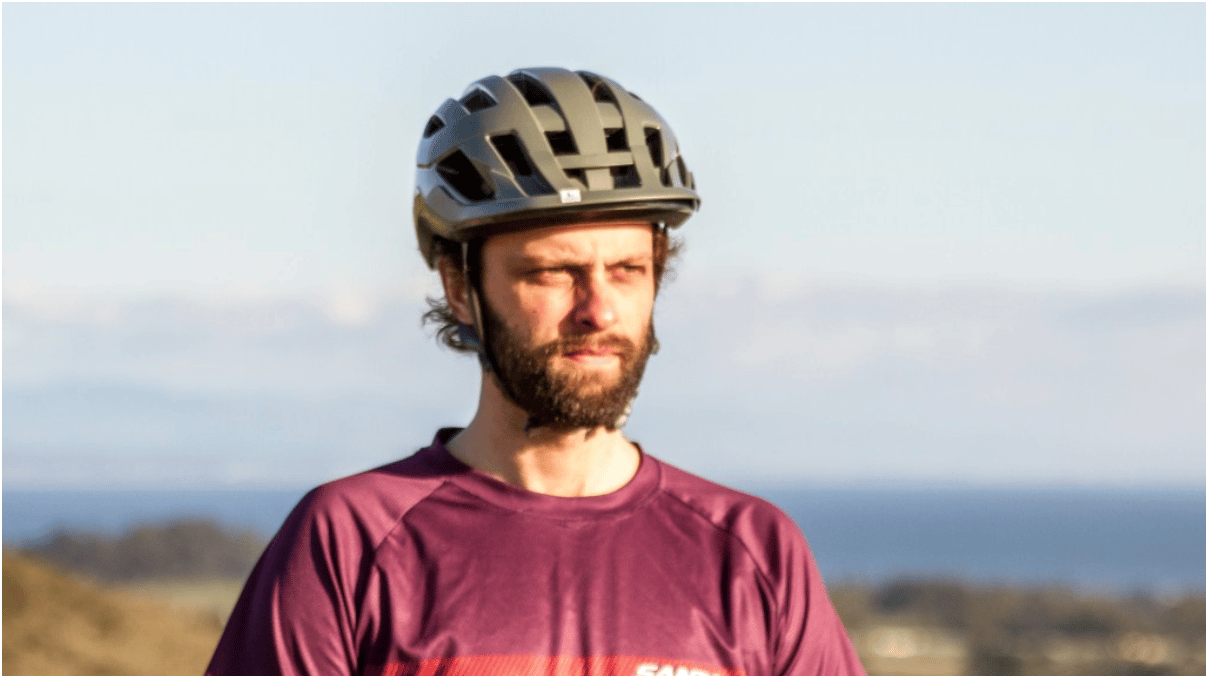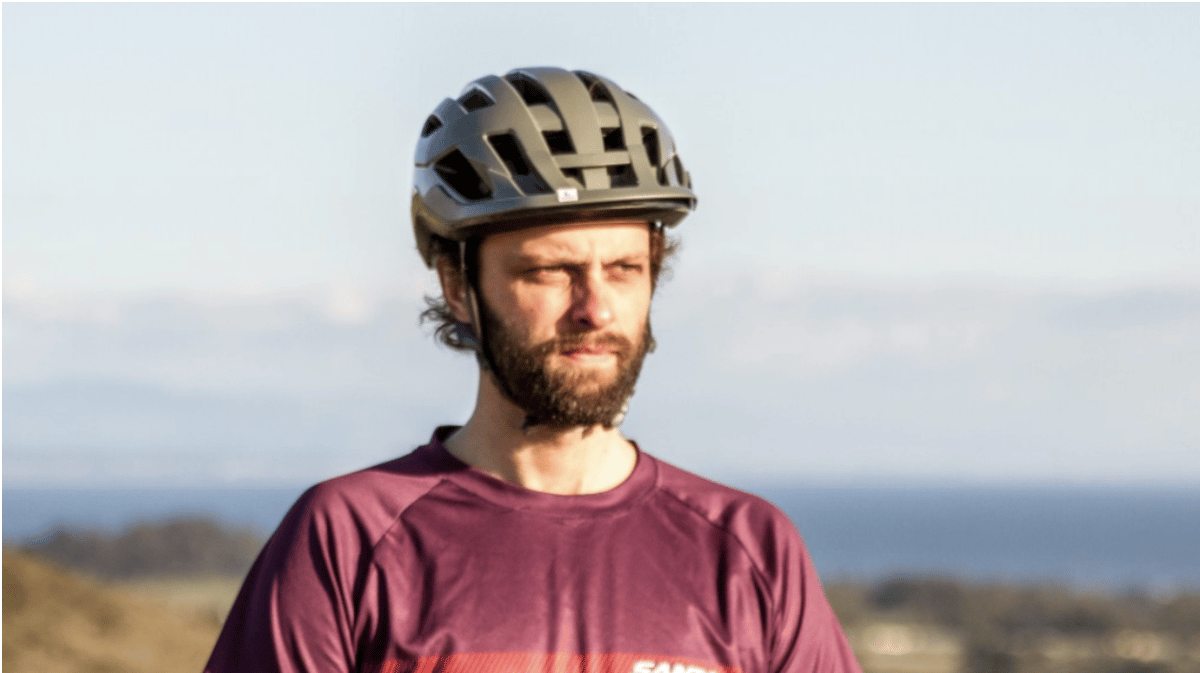 Price: $85
Discipline: Cross-Country
Vents: 20
Pros
Very affordable
Multiple sizes
Cons
Doesn't stand out in regards to coverage or comfort
For people that are just getting into biking it may be annoying to see all the high prices of the gear needed to enjoy this sport, and the prices are just getting higher and higher with each year. However, with the Smith Convoy MIPS it is nice to see that there are still really good options out there for more casual and recreational riding.
On the contrary to what you may think about this helmet it offers some good adjustability as you'll be able to adjust not only front and back but up and down as well, you'll also get some pretty decent ventilation out of this helmet with all 20 of its vents and lastly, it includes a MIPS liner.
When it comes to the actual design and look of the helmet it isn't really anything special and you'll miss out on some of the features that the more expensive options have such as the soft and highly absorbent padding, but if you are a rider who isn't going to be riding in the roughest and gnarliest of terrains and trails then this helmet could be just right for you.
Since this helmet has moderate coverage, non-adjustable visors and a fairly simple interior it is best used for cross-country riding and just riders looking to ride occasionally and not too often or seriously. Even if you are a rider who is looking to be on the roads or gravel most of the time then this helmet becomes even more attractive because it is lightweight and reasonably airy.
Although the helmet might not be as adjustable as some of the more expensive options out there you will still be able to find one that will fit you snugly because of the four different sizes that it comes in.
Best lightweight XC Mountain biking helmet
POC Octal MIPS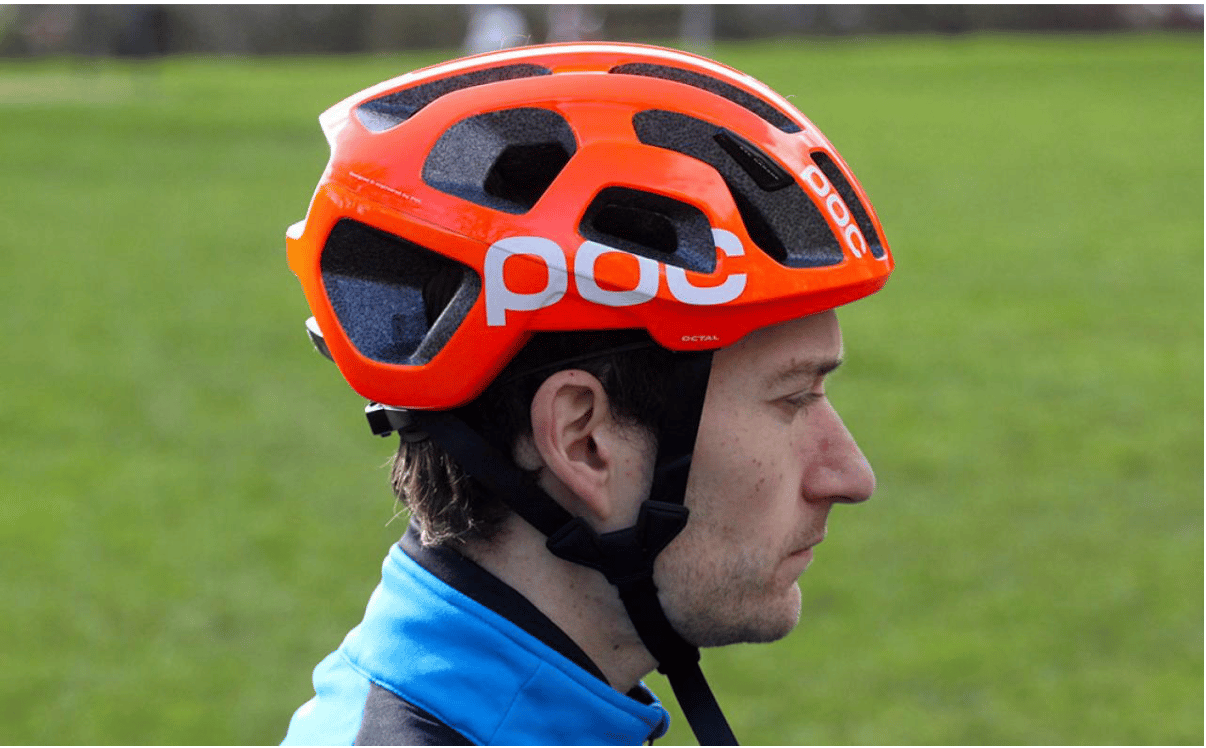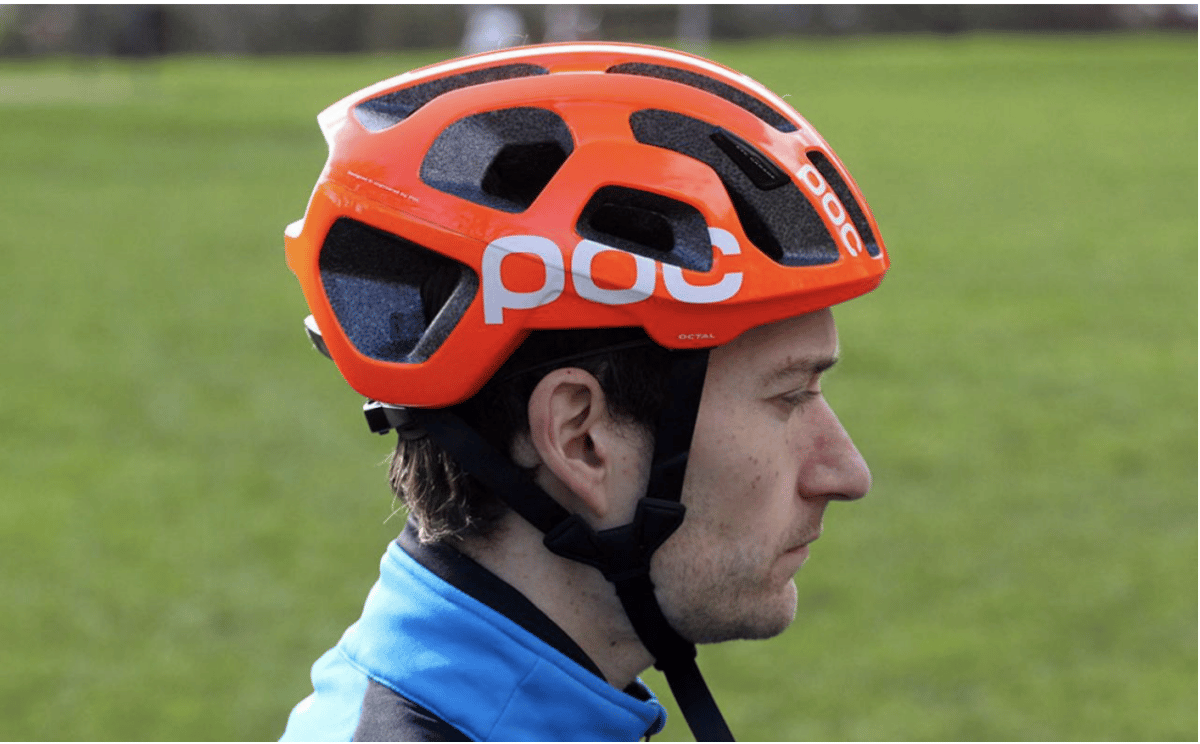 Price: $200
Discipline: cross-country
Vents: 21
Pros
Big vents
low weight
Very tough
Cons
Not much coverage
No visor
If you are looking for a helmet that will join you on your longer and more tiring biking adventures then this helmet should be on the top of your list, because of its lightweight, its comfort and its ventilation.
The POC Octal MIPS is a mix of both a road as well as a cross-country designed helmet as it is extremely light and comes weighing in at only 9.5 ounces and has 21 large vents to keep your head properly ventilated. This helmet also has quite a handy front vent where you are able to store your glasses when you are not using them, which is called the "eye garage".
When it comes to the protection and safety of this helmet we see that they have made it one of their top priorities as it features a MIPS liner, unibody shell to give more rigidity as well as a few thickened sections of EPS foam in the places that are most likely to receive any sort of hits.
This helmet doesn't have that many downsides but the biggest one would definitely have to be the price of this helmet, as it comes in at $200. This price is especially high when you consider that it is built solely for cross-country, gravel, cyclocross and road riders, so if you aren't one of them then this is most definitely not a helmet you should be considering. If you are more of a train rider or ride trails that are a little more demanding then you should definitely try to stick to your more traditional, visor-equipped options out there.
Best Full Face Helmet
Troy Lee Designs Stage MIPS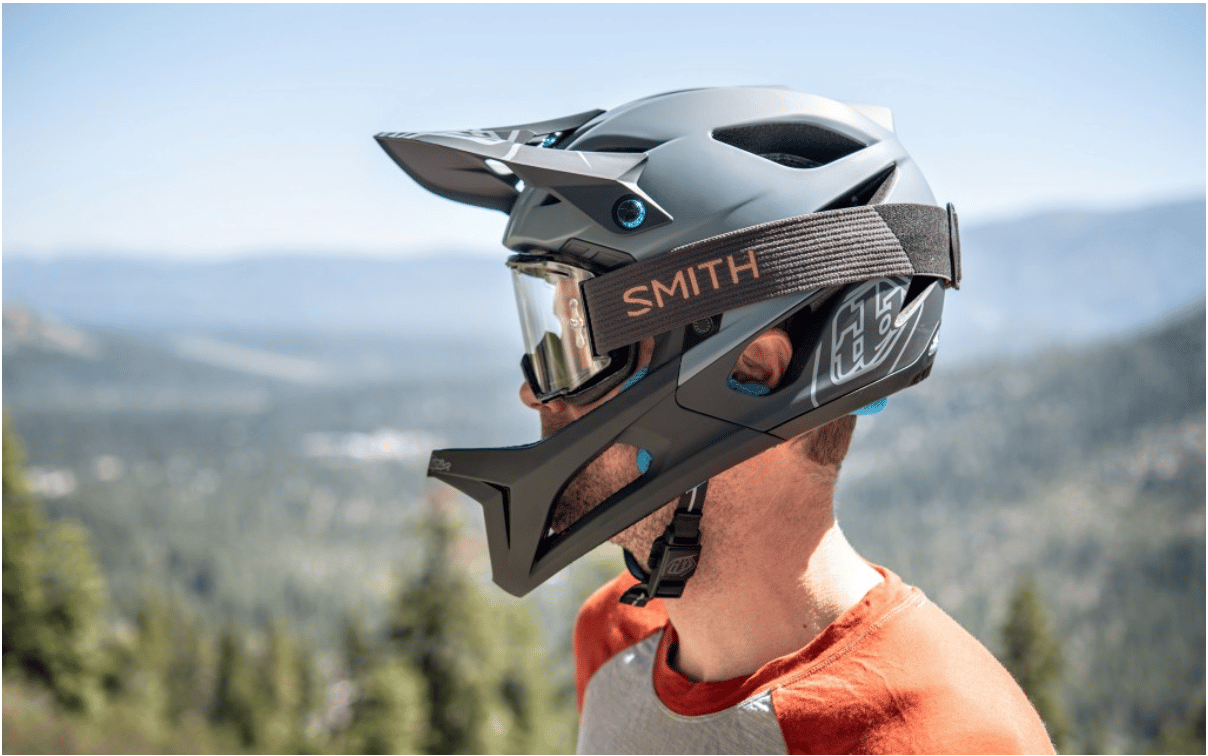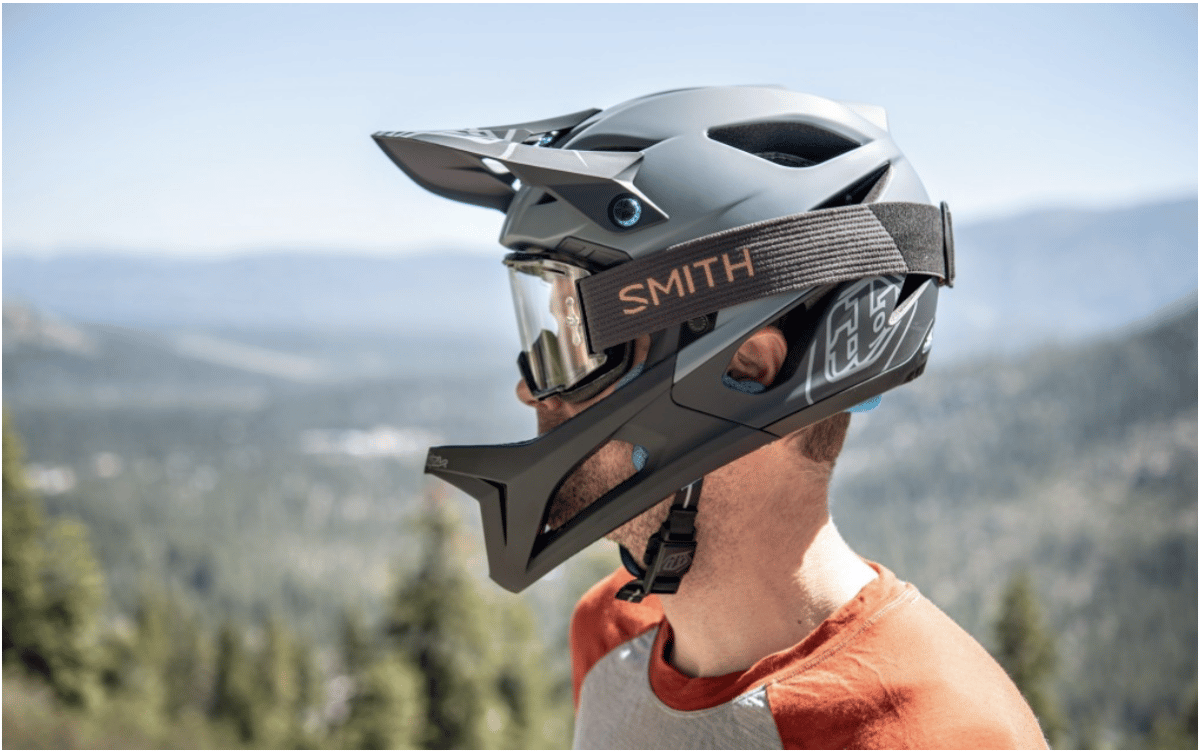 Price: $299
Discipline: Downhill or Trail
Vents: 25
Pros
Lightweight
Good vents
Amazing protection
Cons
Expensive
Not as burly as other full-face helmets
Troy Lee Designs is a manufacturer that has been in the mountain biking helmet world for a very long time and during this time they've been able to make a great name for themselves and have been known for creating some really great helmets. Because of this brand's long history in the helmet world you shouldn't be too surprised that their first lightweight full-face helmet is extremely impressive.
Not only is the Stage MIPS a great downhill-certified full-face helmet it is one of the lightest on the market and weighs in at only 1 pound and 8 ounces. Just because this helmet is very lightweight you shouldn't think that you'll be losing any of the features that a 'normal' helmet would have, this helmet is still equipped with 25 vents to maximise ventilation throughout the helmet, a MIPS liner for added protection as well as a magnetic Fidlock system to make sure that you can buckle into and out of the helmet with ease.
Just because this helmet is downhill-certified it most certainly doesn't mean that it can't be used for any other disciplines, in fact if you are an enduro rider and are in the market for a helmet that will be able to provide you with more protection that your traditional half shell options out there then this is a great option you should consider.
Although you do get a lot of protection and some great features with this helmet it is still extremely expensive and is around $20 to $40 more expensive than some of the other most popular competitors like the Giro Switchblade and the Fox Proframe.
One thing that this helmet definitely has going for it over a lot of the other competitors is that it comes with the famous Troy Lee Designs top-notch comfort. What's more is that this helmet even comes with extra interior pads that let you customise the fit of your helmet, so that you can get the perfect fitting helmet for you.
The Stage MIPS helmet is one of the full-face helmets that is prioritising lightweight and ventilation over maximum protection, so if you are in the market for a helmet that you'll use in very rough downhill action then there are definitely burlier options out there for you, such as Troy Lee Designs very own D4 helmet. The Stage MIPS is just a great helmet if you are a rider who is looking for a middleground helmet that balances build quality, protection as well as comfort.
Honourable mentions
So there you have some of the best helmets for different situations but there are so many helmets out there that there are a few more that should also get a mention on this list. So here are the best of the rest.
Giro Source MIPS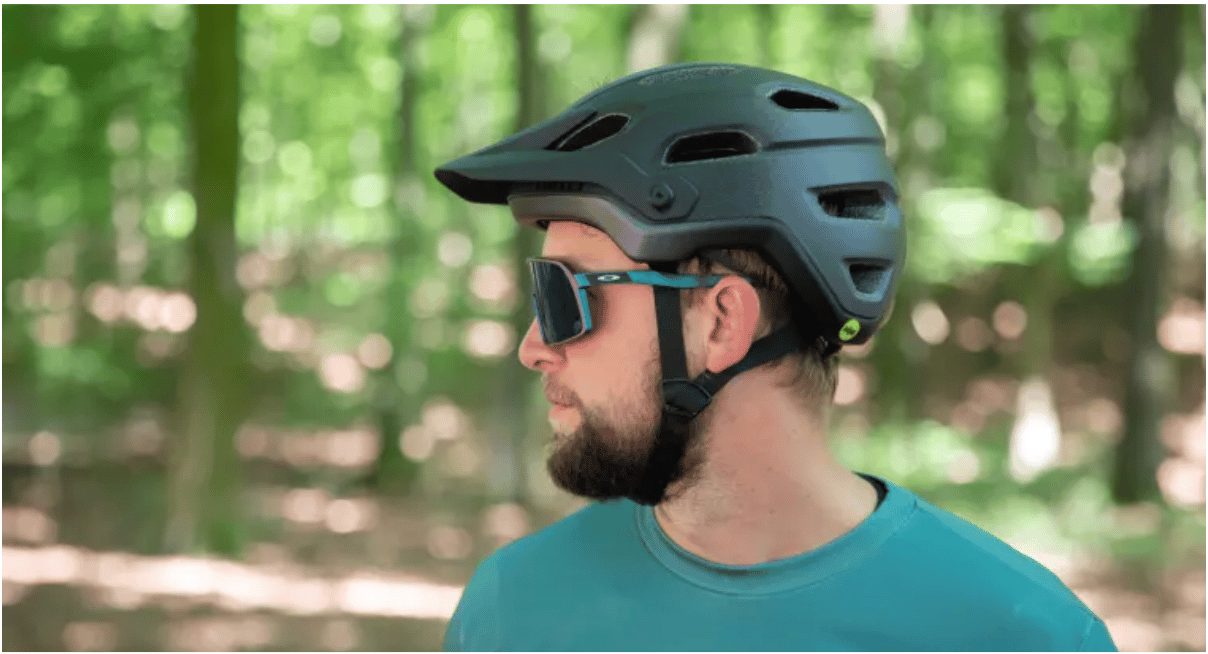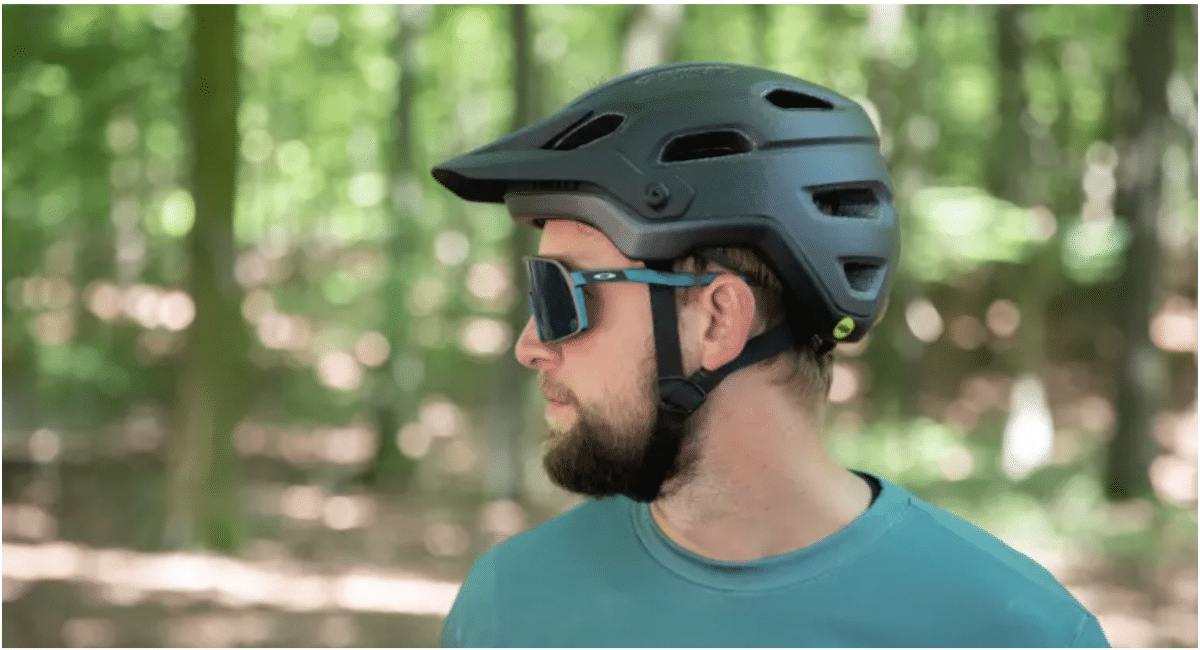 Price: $130
Discipline: Trail or Cross-Country
Vents: 16
Pros
Safety
Comfort
Performance
Good price
Cons
Not much added features
Small vents
The Giro Source MIPS helmet is proof that you don't have to be spending insane amounts of money to be able to have good enough gear for whatever riding you'll be doing. This helmet is well within a lot of riders budget and still has all the great features that you love to see in the more premium and expensive helmets such as safety, comfort as well as its lightweight.
This helmet still manages to offer a lot of coverage for your head so that you are well protected in case of any falls or hits, for even more protection this helmet also comes with a MIPS liner and plenty of padding. However, if you're thinking that you are going to be losing any breathability with this extra protection then you are wrong, this helmet is actually equipped with some really decent ventilation throughout the shell of the helmet.
This helmet actually houses quite a few features that you normally would only see on the more expensive models such as a visor large enough to shield the sun and also be able to adjust so that it is accommodating to your glasses and goggles, if you are wearing any. The fit system that this helmet has is also really easy to secure and adjust even if you are wearing gloves on your hands. In the end this helmet is able to give you some great, high quality features all for a pretty decent price of $130.
The number one thing that attracts so many riders to pick this helmet is the fact that it is so valuable for the price you pay and everything that you get with this helmet, but sadly there are a few things in the design that you will have to compromise.
Compared to some of the more expensive, higher-end models the vents that you find in this helmet are a bit smaller but they are still better than most helmets within this price range. If you are a cross-country rider that likes to ride in hot weather then you may benefit from investing in a helmet that has a bit more ventilation than this one in order to keep your head feeling cool.
Other high-end features that you will be missing out on include things like a magnetic buckle, an integrated light mount as well as a step down in padding quality. These compromises are definitely not that big considering all the things that you are gaining for this price especially and that is what makes it such a great all-round helmet.
Troy Lee Designs A2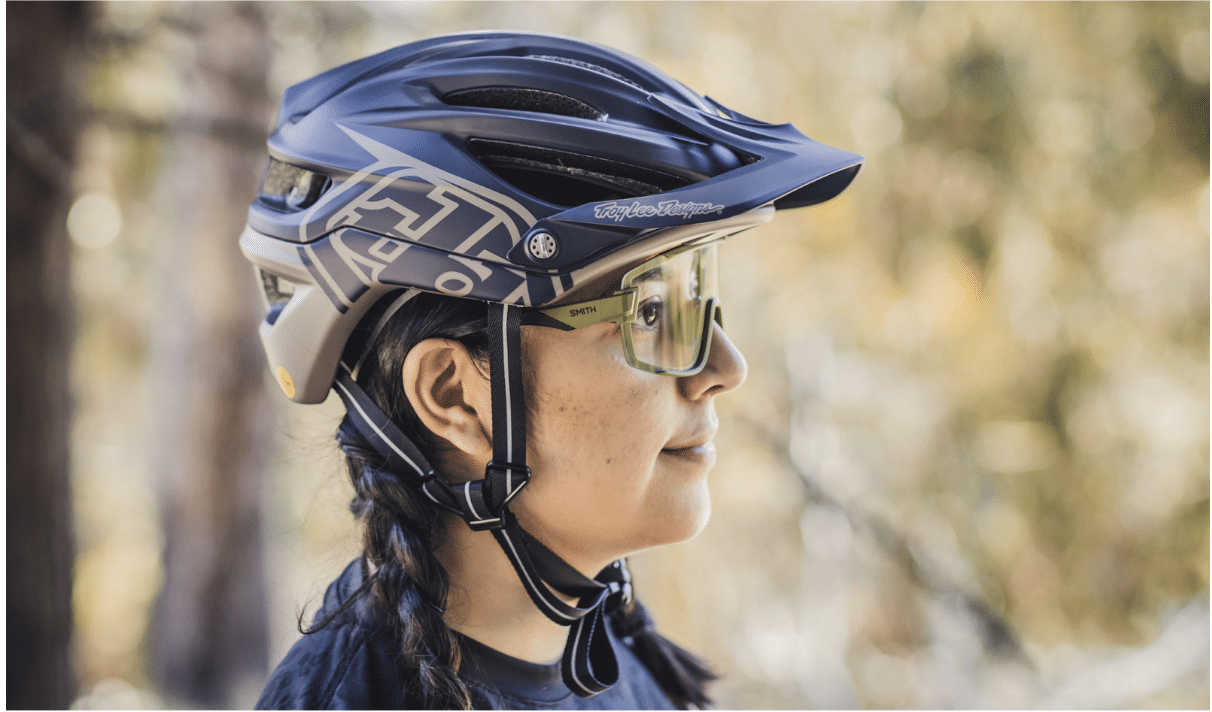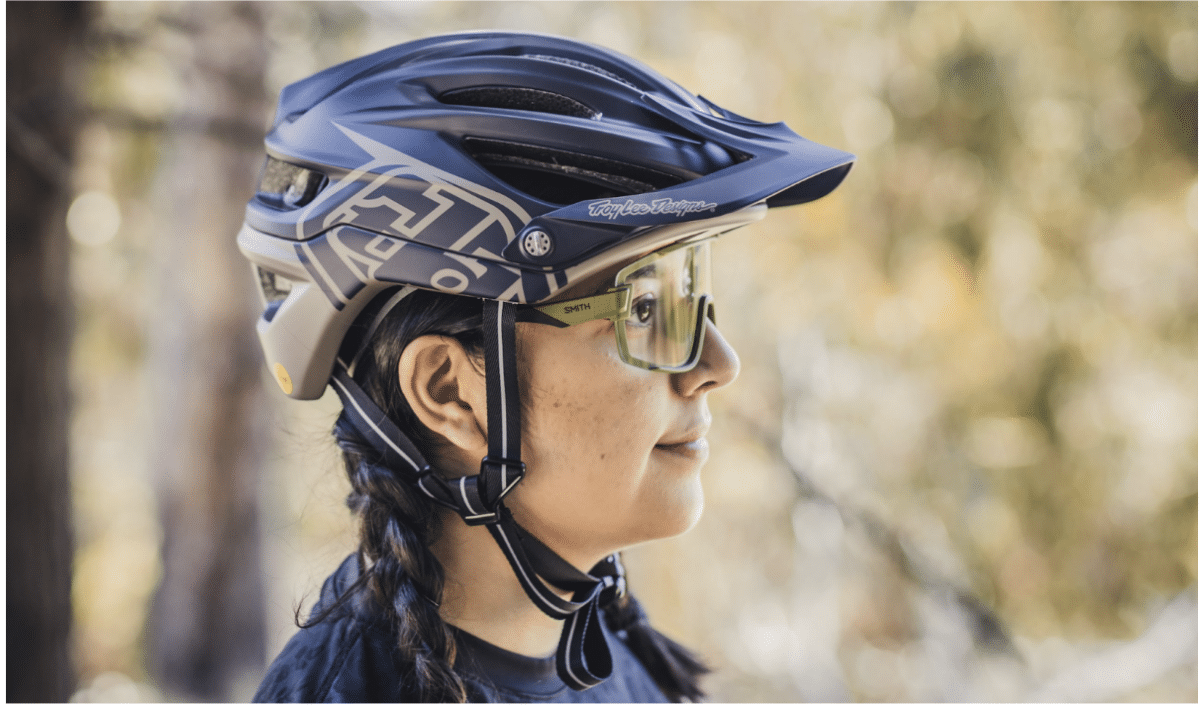 Price: $169
Discipline: Trail or cross-country
Vents: 13
Pros
Good price
Great build
Good ventilation
Cons
Not a lot of visor adjustability
Less comfortable than the A3 model
Now we have the second helmet in the Troy Lee Designs A lineup, which is the A2. The A2 is definitely a helmet that offers a great mix of both a great price as well as some really good performance.
One of the things that this helmet is most known for is its ventilation and it is actually one of the best within the trail-riding world. Although it may not have as many vents as some of the other helmets on this list it uses wide channels, in the front of your helmet, that filter the air out of the expansive openings, in the back of the helmet.
Then when it comes to the safety of this helmet it really is also amongst some of the best and most modern out there, which makes this a great option not only for cross-country riders but also for riders who ride on more aggressive trails. This helmet, just like the A3 model above, uses two different types of foam: EPS, which is used in helmets to help absorb the more high speed impact blows, as well as EPP, which helps protect your head from the low impact blows as well. With the MIPS liner and breakaway hardware, that this helmet houses on its visor, it makes for a great helmet on climbs as well as rough descents.
When it comes to the actual fit of the helmet it is deep and wide with a very adjustable interior, which means that it will fit and be a favourite amongst a lot of riders out there. Although it might not be as comfortable as the A3 model it is still very comfortable and has a smart design, which uses thicker padding around your forehead to keep your head snugly in place.
One of the biggest design drawbacks that this helmet has is that the visor cannot be drawn back enough for you to fit a pair of goggles over your eyes, which will definitely be a dealbreaker for the more aggressive enduro riders, riding in rough weather. For the $169 that you will be spending on this helmet these disadvantages are very minor and at the end of the day you still get a helmet that provides some great trail performance with a very premium Troy Lee Designs build.
Fox Dropframe Pro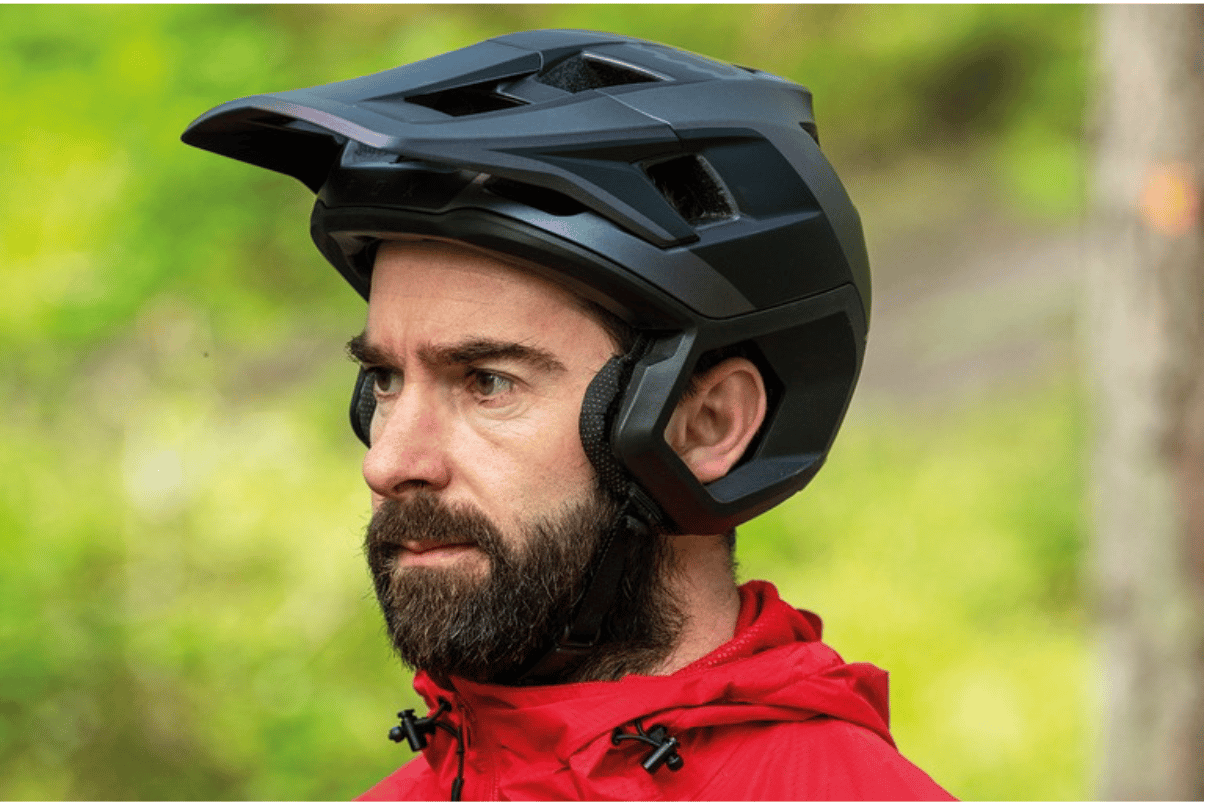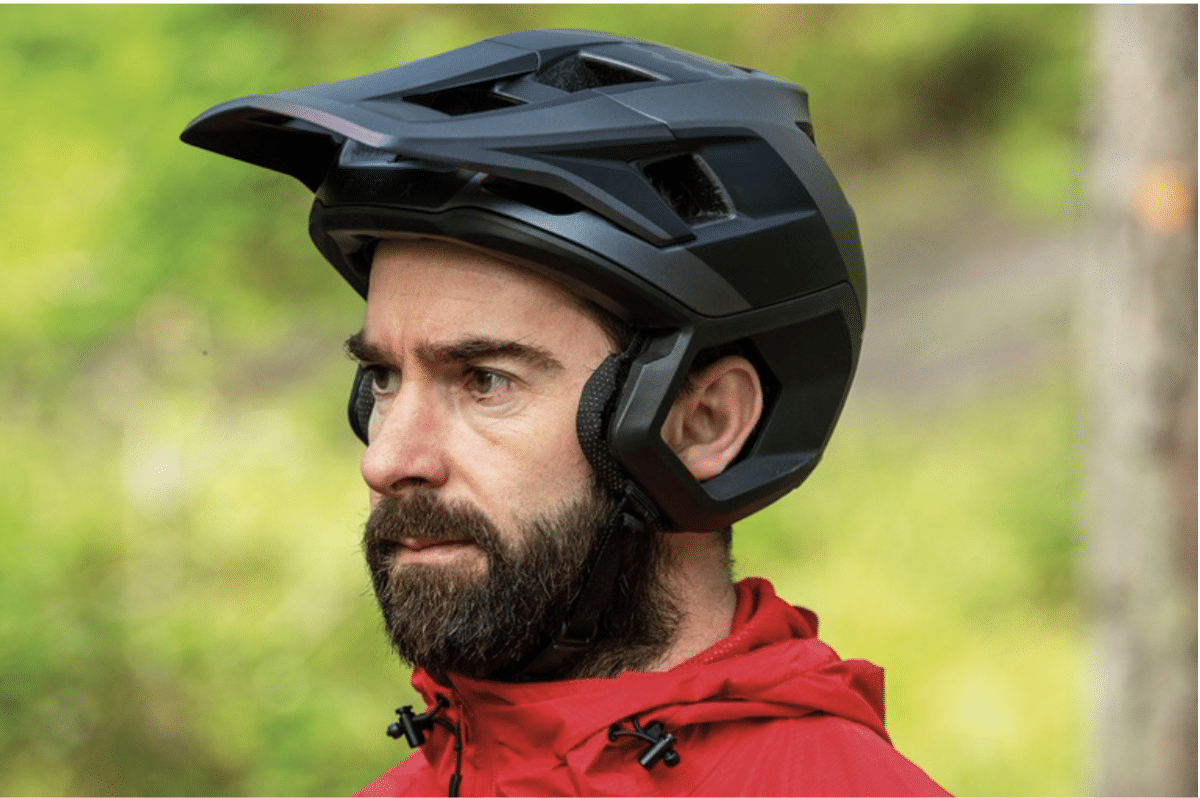 Price: $200
Discipline: Trail or downhill
Vents: 15
Pros
Great protection even around your ears and the back of your head
Cons
Can't tweak the fit
Not as protective as a full helmet but still heavier than a traditional half shell helmet.
If you are looking for a helmet that is split bang in the middle of a half-shell helmet and a full-face helmet then the Fox Dropframe Pro is one of the best options out there for you. When you look at this helmet from the front you may be fooled that it looks like a regular half-face helmet but at closer glance you notice it has much larger vent openings as well as added coverage for areas over your ears and at the back of your helmet. The coverage over your ears have cutouts in them so you don't have to worry about you not being able to hear anything.
Since this helmet is very easy to put on and off it makes for the perfect helmet for those who will be riding in bike parks or on trails where you are able to remove your helmet on the less technical sections of the trails or a road climb before you put it on again for a steep descent.
At only $200 Fox have priced their helmet very well as you get some really high-end features with this helmet, such as the dual-density EPS foam, a MIPS liner, a magnetic buckle as well as some very soft and supportive cushioning found all along the interior of the helmet.
The Dropframe helmet really aims to give you the best of both worlds but sadly when you do go for this hybrid concept you do suffer from a few drawbacks because of the design. If you are a true downhill rider that will be sending it on huge jumps and drops then you will definitely still want a full-face helmet so that you can get the maximum protection for your dangerous adventures.
Then if you are a rider who is going to be pedalling all day or for long periods of time then going for a lighter, more ventilated half-face helmet would be in your best interest. However, if you are a rider who somehow feels that their riding style is in between these two styles then the Dropframe Pro is definitely an option worth your consideration. If you are looking for a half-shell option then Fox does also have an option for you, the Speedframe Pro is very similar to the Troy Lee Designs A2 helmet in terms of comfort and protection and will cost you $185.
POC Kortal Race MIPS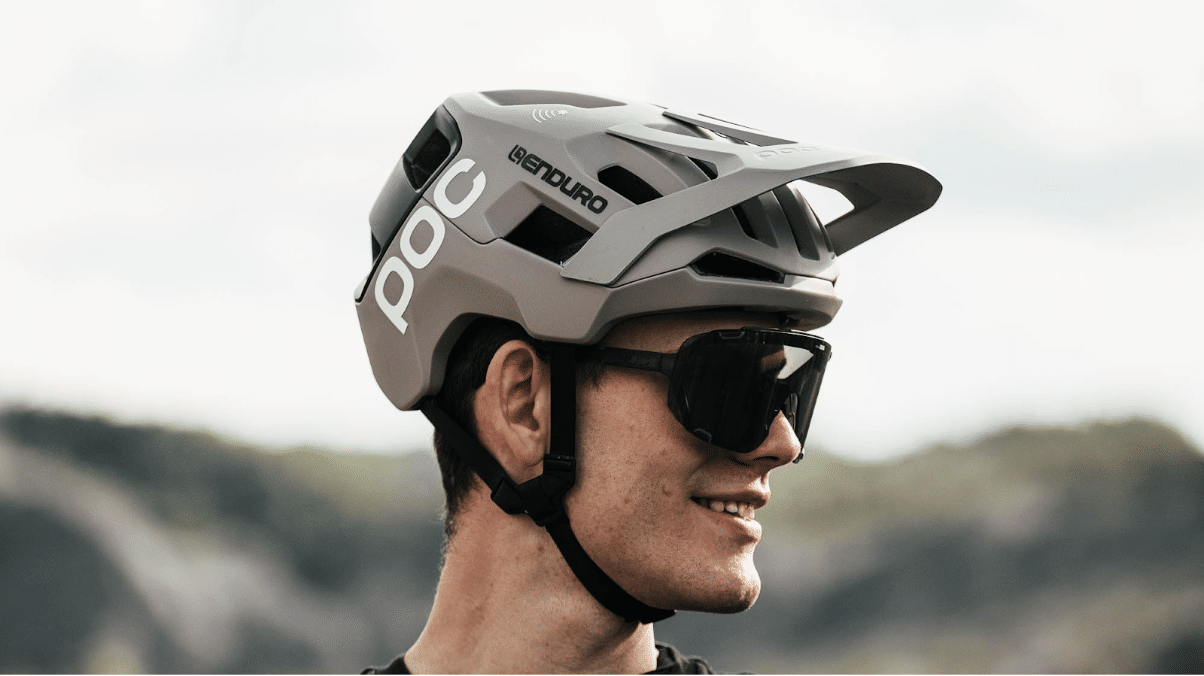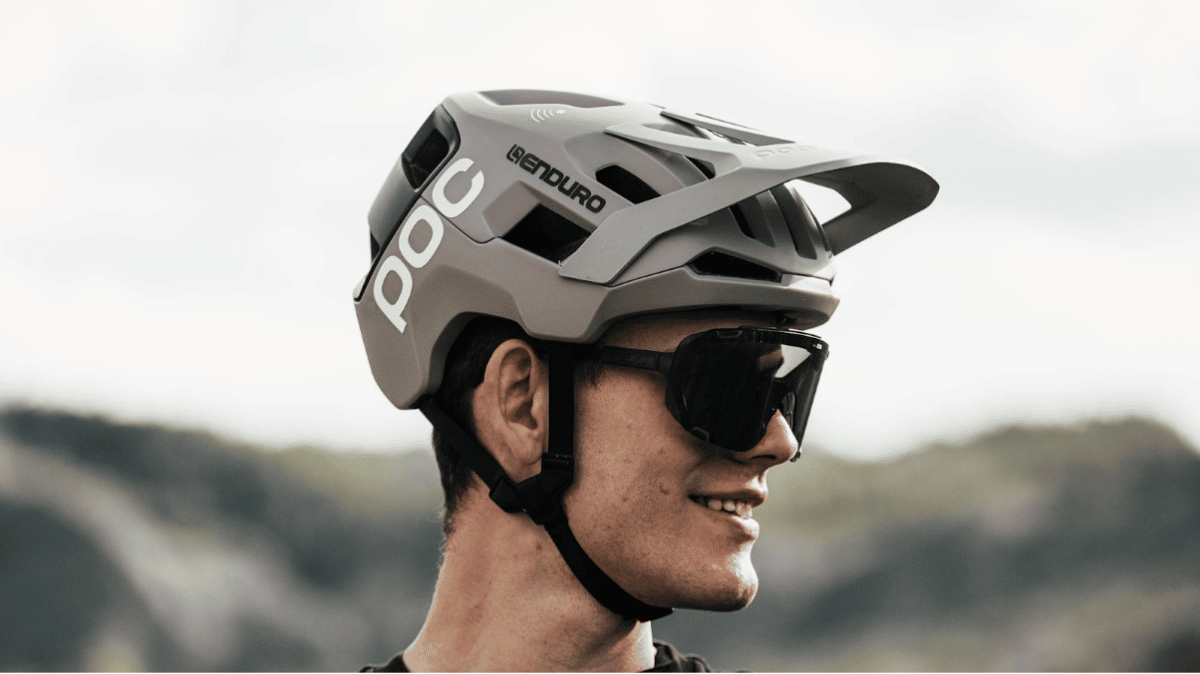 Price: $250
Discipline: Trail
Vents: 17
Pros
Good safety features
Added coverage at the back of your head and on sides.
Cons
Added protection affect glasses compatibility.
Narrow fit
POC is still quite a new brand within the mountain biking helmet world but they have managed to become the forefront when it comes to helmet safety and protection. With this helmet, the Kortal Race MIPS, POC really takes all their well known safety features and puts it on display for the world to see.
Examples of these features include its MIPS' minimalist Integra technology, a breakaway visor, a NFC medical ID chip as well as an e-bike crash certification, which all comes packed into a very sleek-looking helmet. This helmet also has a very good fitting system which is able to clinch evenly all around your head to make sure you get the perfect fit.
To keep your head cool throughout your ride it also has 17 large openings that keep the air flowing and allow for some great ventilation. If you have a more oval shaped head then this is definitely a helmet that you should try on as it has a narrow fit and will thus favour someone with a more narrow or oval shaped head.
One of the biggest complaints that riders have with the design of this helmet is that it doesn't do too well with compatibility of your glasses. A great thing however when it comes to the protection aspects of this helmet is that it has increased coverage around your temples, but this added helmet mass is the number one contributor as to why some glasses aren't compatible with this helmet.
If you want to purchase a pair of goggles that you know will definitely work with the Kortal Race helmet then POC's own line of goggles and glasses have got you covered but for those that already have a pair or know what they want it can be very limiting. This is a very big issue and is the main reason that it wasn't included with the other helmets above but other than that it gives great all-round performance for all your trail riding adventures. If you are in the market for a POC helmet that is a little more glasses friendly and don't mind compromising the extra coverage in the Kortal Race option then the Tectal Race MIPS is another great option for you to consider.
Giro Switchblade MIPS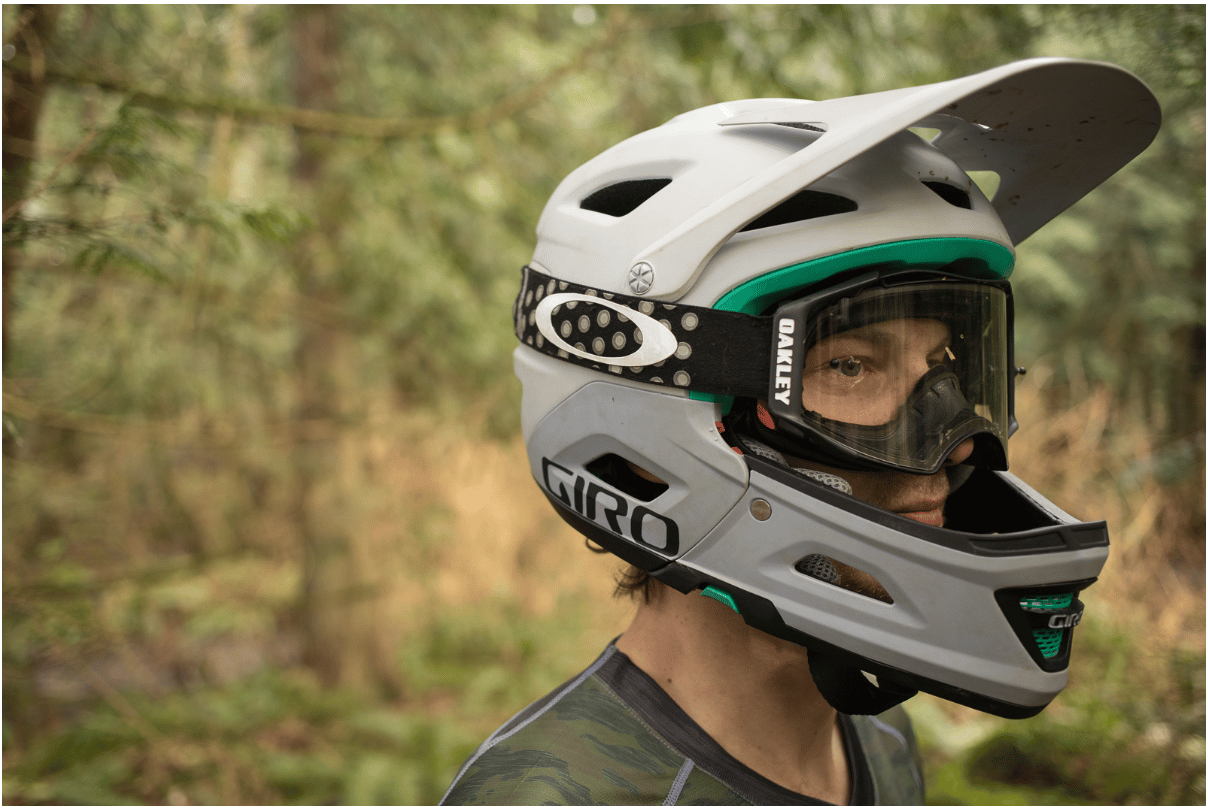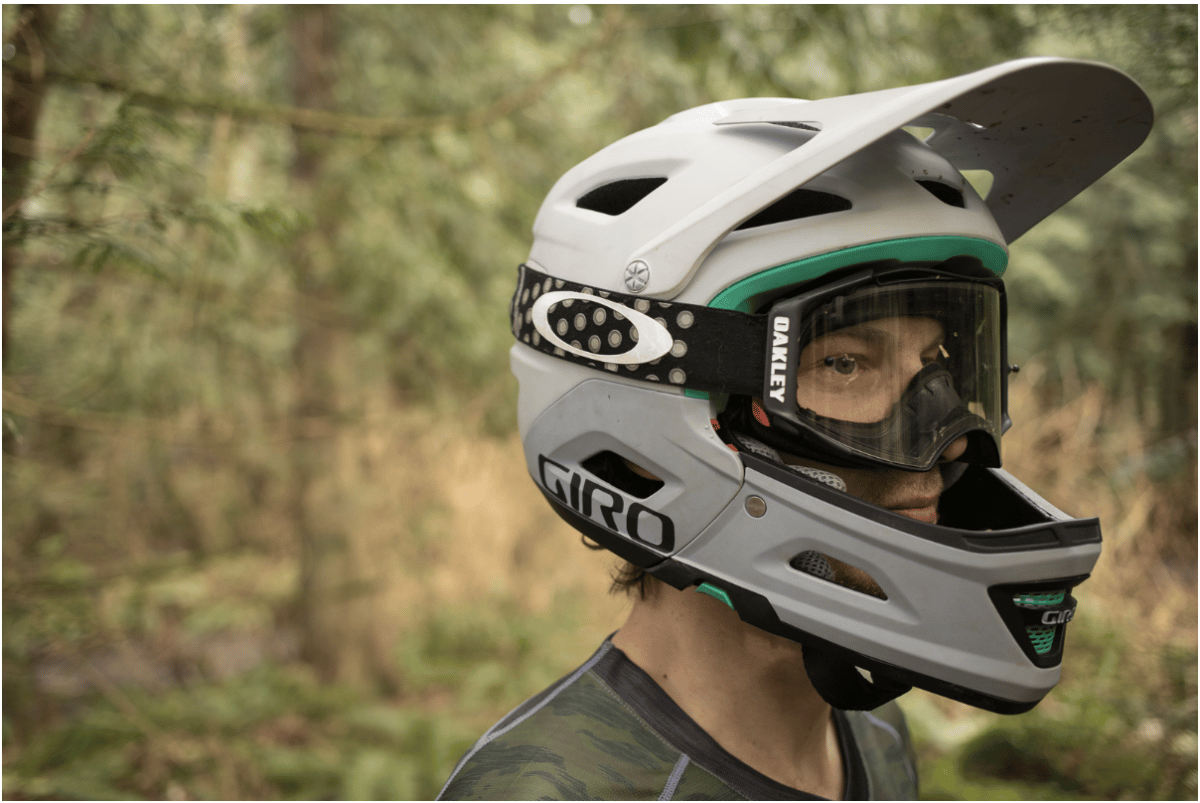 Price: $280
Discipline: trail or downhill
Vents: 20
Pros
Chinbar can be removed to help keep you cool
Giro's original Switchblade had its debut over two decades ago but no one had really caught onto the popularity of the removable chinbar at the time. However, in the more modern era we have seen not only riders pushing the limits but all technology surrounding mountain biking was also becoming better and better so Giro decided to bring back their Switchblade model.
The new and improved Switchblade model still has the same removable chin-piece concept as the original but then it has more modern touches when it comes to the protection in this helmet such as the MIPS liner and just some great overall protection. The ability to remove the chin bar from this helmet really means that this helmet could actually be thought of as two different helmets in one, a full-face as well as a half-face one. This means that you'll be able to have the breathability of a half-face helmet on the way up your trail but still get all the protection you get from having a full-face helmet on the gnarly descent.
Sadly there are some faults seen in this helmet that keep it out of the list with the best of the best helmets. When you put the chin-bar back on your helmet you tend to see that it moves slightly forward on your head, which affects the whole feel of the helmet so you'll have to readjust or just get used to it. This also means that if you are wearing goggles they will be pushed down and could even block your vision or restrict the breathing through your nose, which is definitely not something that you want to have to deal with while you're in the middle of your riding session.
So if this is a good fit for your head and the heavy weight doesn't affect you too much then this is definitely a great and extremely versatile option that you should consider investing in to take your rides to the next level.
Final words
So there you have some of the best helmets available on the market in 2023, remember that when you are deciding which helmet to purchase you should always put your needs first and don't just follow what others are buying because the wrong helmet can really affect your riding in a really bad way.