On the 17th of January Apple announced their two new MacBook Pros, coming in a 14-inch or 16-inch screen size, with Apple's new M2 Pro and M2 Max chips. These two new chips that Apple have created have completely changed the game when it comes to the power-efficient performance as well as battery life in the new MacBook Pros. Not only are these two new chips the most powerful that the pro laptops have seen but Apple has still managed to keep them as efficient as possible and by doing so have actually made the most efficient chip the pro laptop series has ever seen. 
An example of how much better the performance of these new chips can be seen in the fact that the new MacBook Pro is able to take on difficult tasks like effects rendering and be able to complete it 6x faster than the fastest Intel-based MacBook available. However, the improvements don't just stop there, the new M2 chips also allow for up to 2x faster time when it comes to colour grading as well, over the fastest intel-based MacBook Pro.
Since the MacBook Pro has also seen an improvement in their power efficiency the battery life has also improved and can now last up to 22 hours on a single charge, which is the longest battery life ever seen on any Mac ever.
Also compared to the previous generation of the MacBook Pro, the new models support Wi-Fi 6E, which is twice as fast. The MacBooks also get an upgraded HDMI, which now allows up to 8K displays for the first time ever, meaning you'll be able to enjoy videos and pictures at some of the highest qualities ever before seen.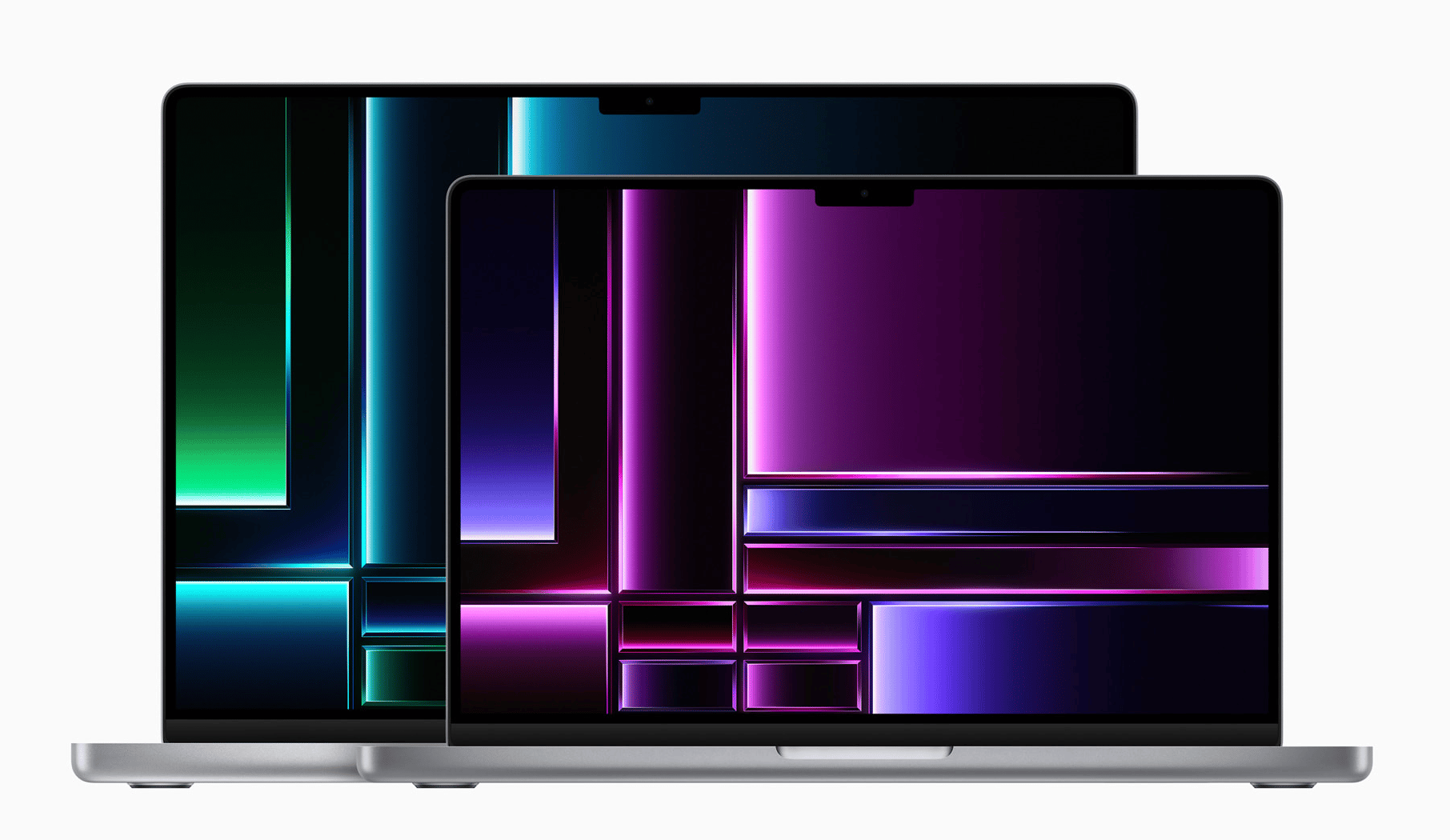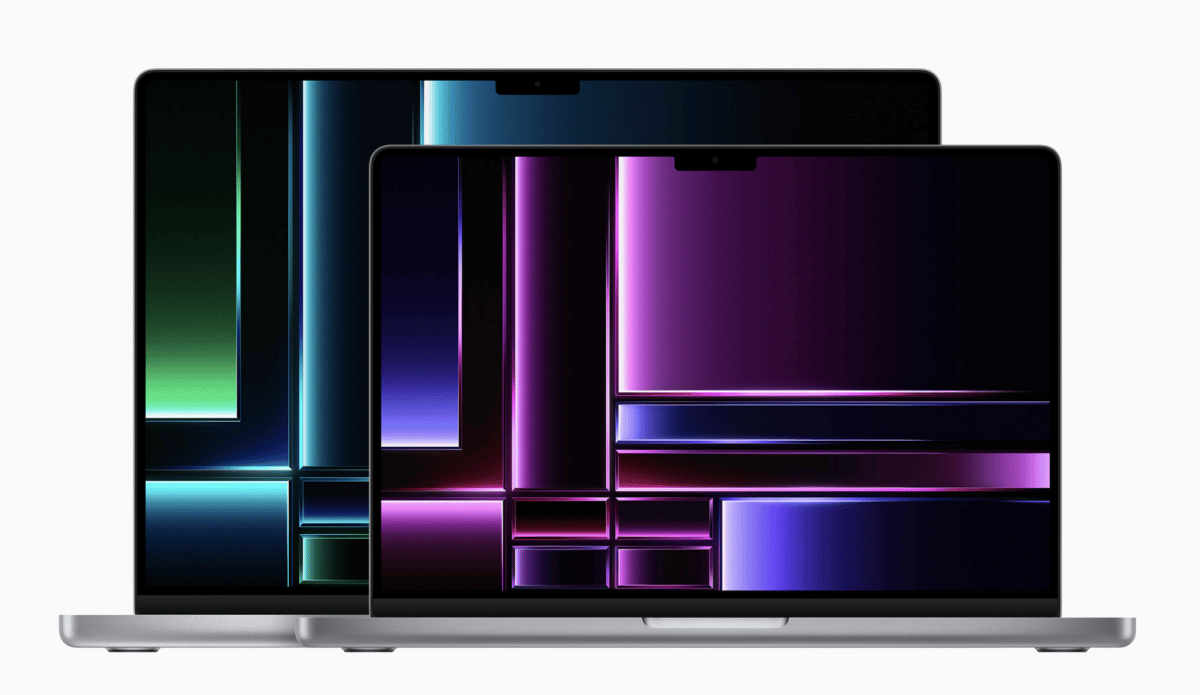 Then thanks to the 96GB of unified memory that you'll find in the MacBook Pro models with the M2 Max inside of them, creators will be able to work on scenes so big and demanding that even PC laptops won't even have the strength or power to run them. 
Then lastly some of the biggest features that make these laptops stand out from so many others are their Liquid Retina XDR displays, their extensive arrays of connectivity, 1080p FaceTime HD camera, their six-speaker sound system as well as studio-quality mics.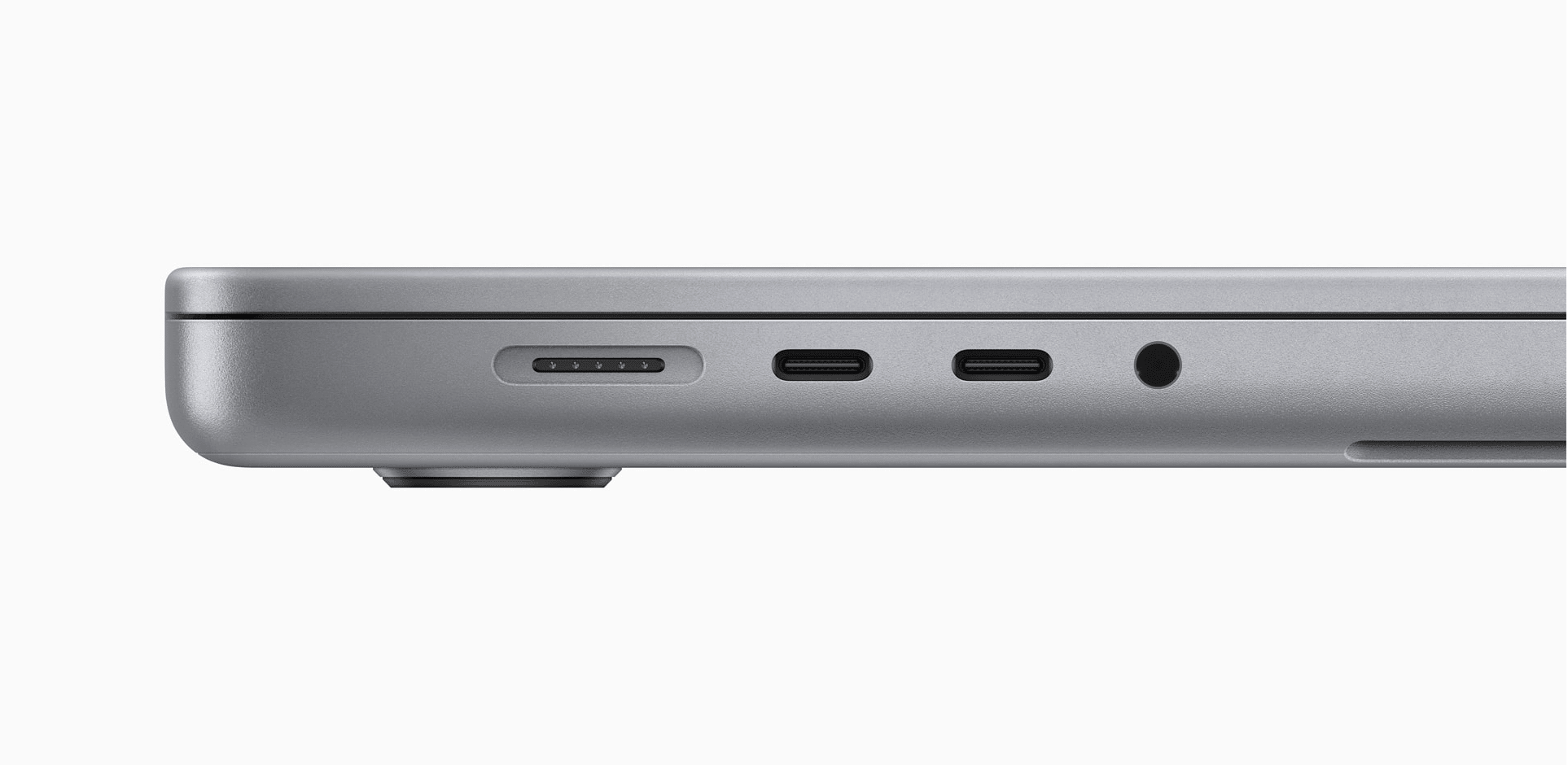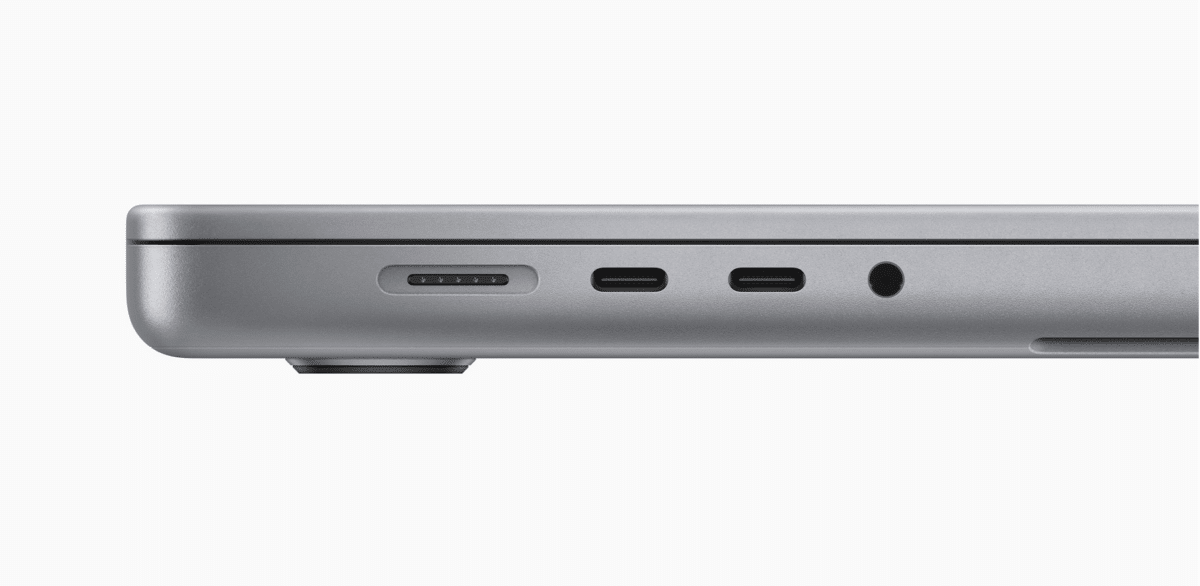 So with the power of the MacBook Pros as well as the macOS Ventura, these laptops really are in a league of their own. So if you're ready to take your macOS experience to a whole new level then order the new 14 or 16 inch MacBook Pros today and they'll become available on the 24th of January. 
Pricing and Availability

The new MacBook Pro models with M2 Pro and M2 Max are available to order today, January 17, on apple.com/uk/store and in the Apple Store app in 27 countries and regions, including the UK. They will begin arriving to customers and will be in Apple Store locations and Apple Authorised Resellers starting Tuesday, January 24.
MacBook Pro with M2 Pro and M2 Max will be available in Australia, China, Hong Kong, Japan, Macau, New Zealand, and Singapore beginning Friday, February 3.
The new 14-inch MacBook Pro with M2 Pro starts at £2149, and £1989 for education; and the 16-inch MacBook Pro with M2 Pro starts at £2699, and £2479 for education. Additional technical specifications, configure-to-order options, and accessories are available at apple.com/uk/mac.
Every customer who buys a Mac from Apple can enjoy a free Online Personal Session with an Apple Specialist, get their product set up in select stores including help with data transfer, and receive guidance on how to make their new Mac work the way they want.
With Apple Trade In, customers can trade in their current computer and get credit toward a new Mac. Customers can visit apple.com/uk/shop/trade-in to see what their device is worth.
AppleCare+ for Mac provides expert technical support and additional hardware coverage from Apple, including up to two incidents of accidental damage protection every 12 months, each subject to a fee.
More info at Apple.
Related articles:
Apple just launched the new Mac mini powered by the M2 and M2 Pro