Counterpoint has released a top list of the most sold mobile phones last year, and iPhone reigns to say the least. The figures are global, and iPhone captures eight out of ten spots on the list. Two Samsung phones, Samsung Galaxy A13 and Galaxy A03, squeezed in.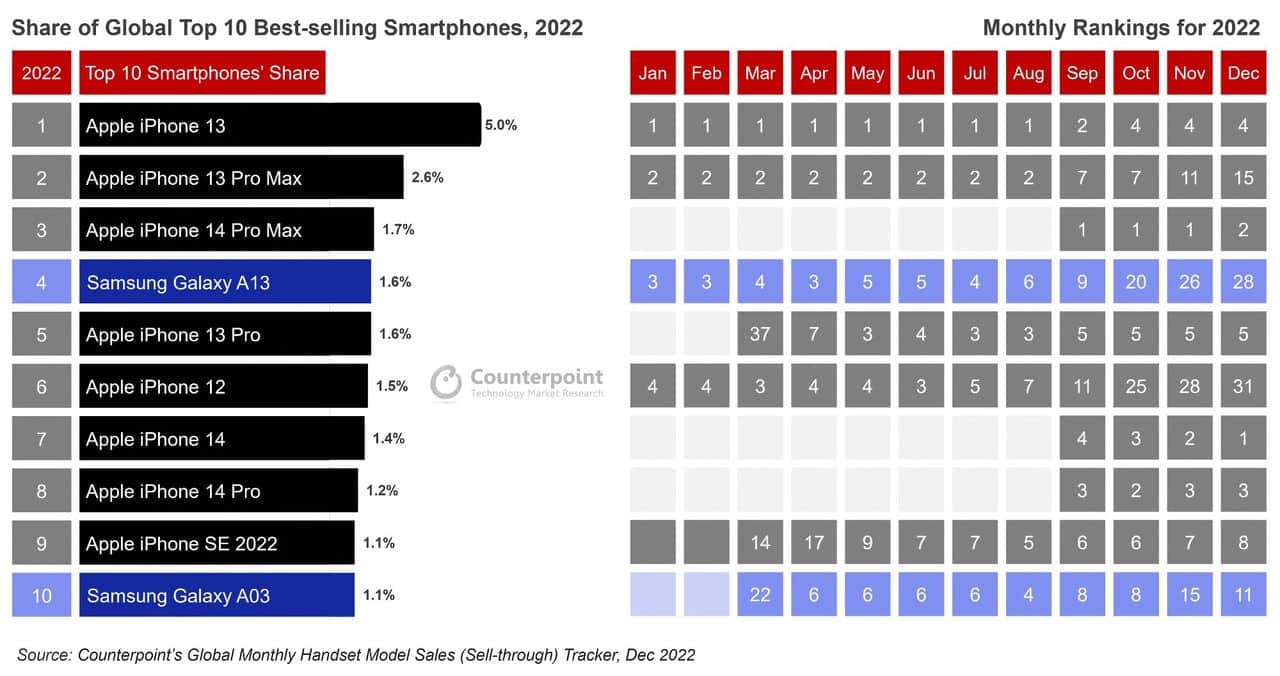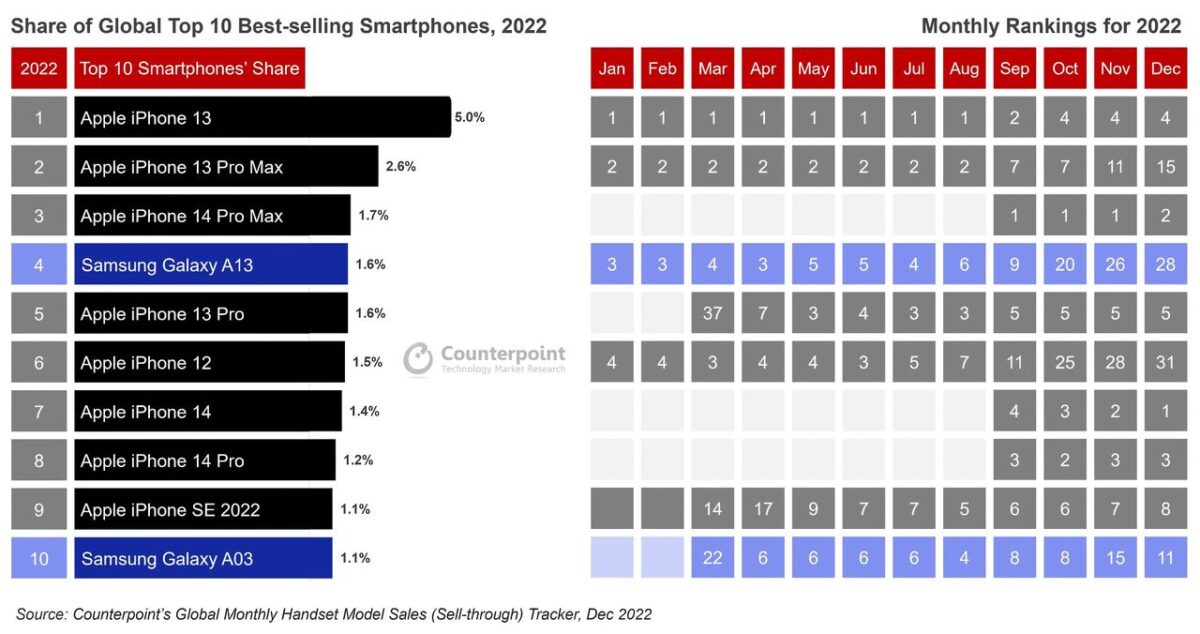 The best-selling phone was the iPhone 13. Interestingly, the 13 Pro Max and 14 Pro Max have sold better than the smaller Pro variants, in previous years it has been the opposite. Given that there seems to be room for expensive models on the list, it is a bit strange that Samsung has not included an S model.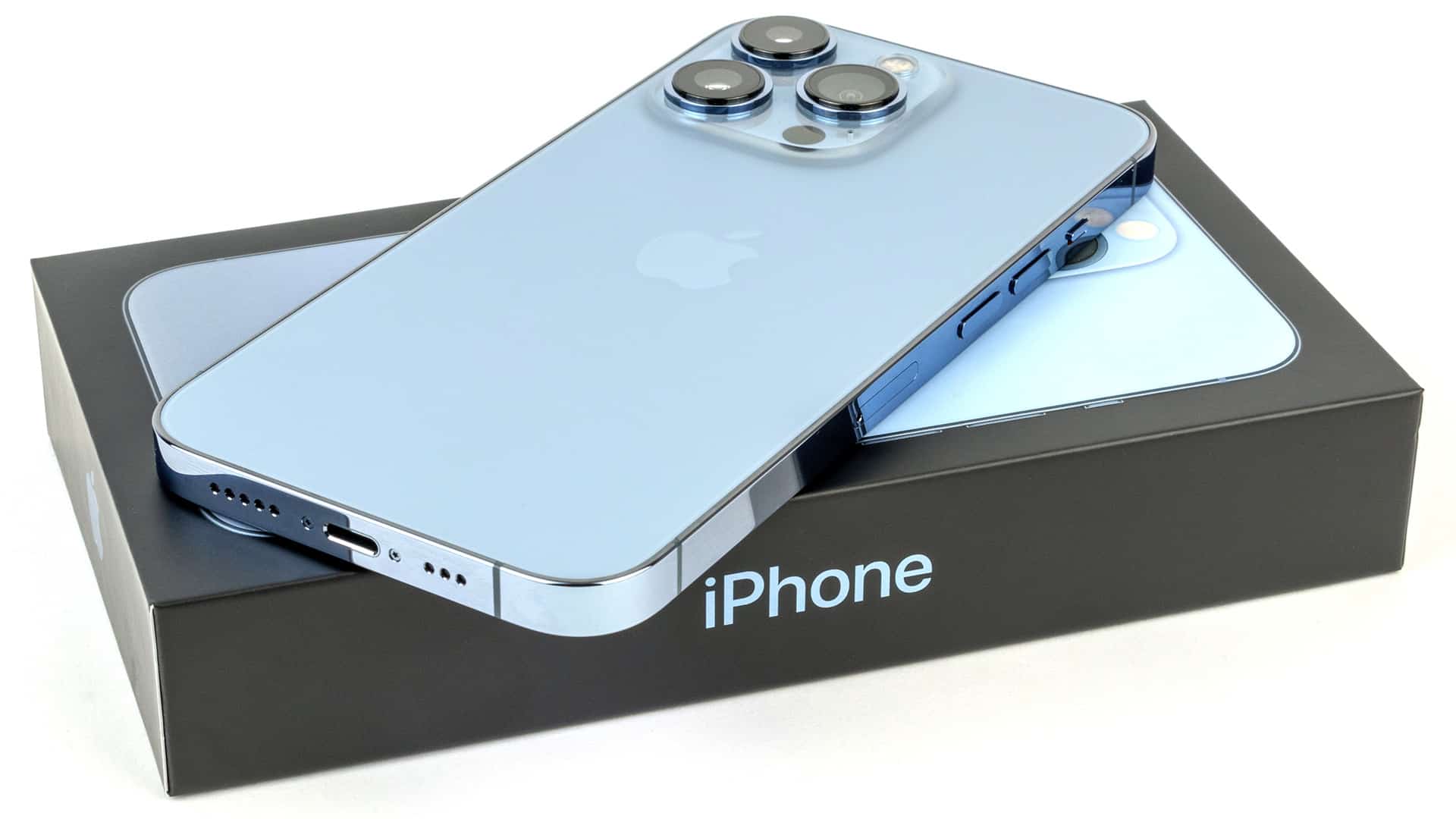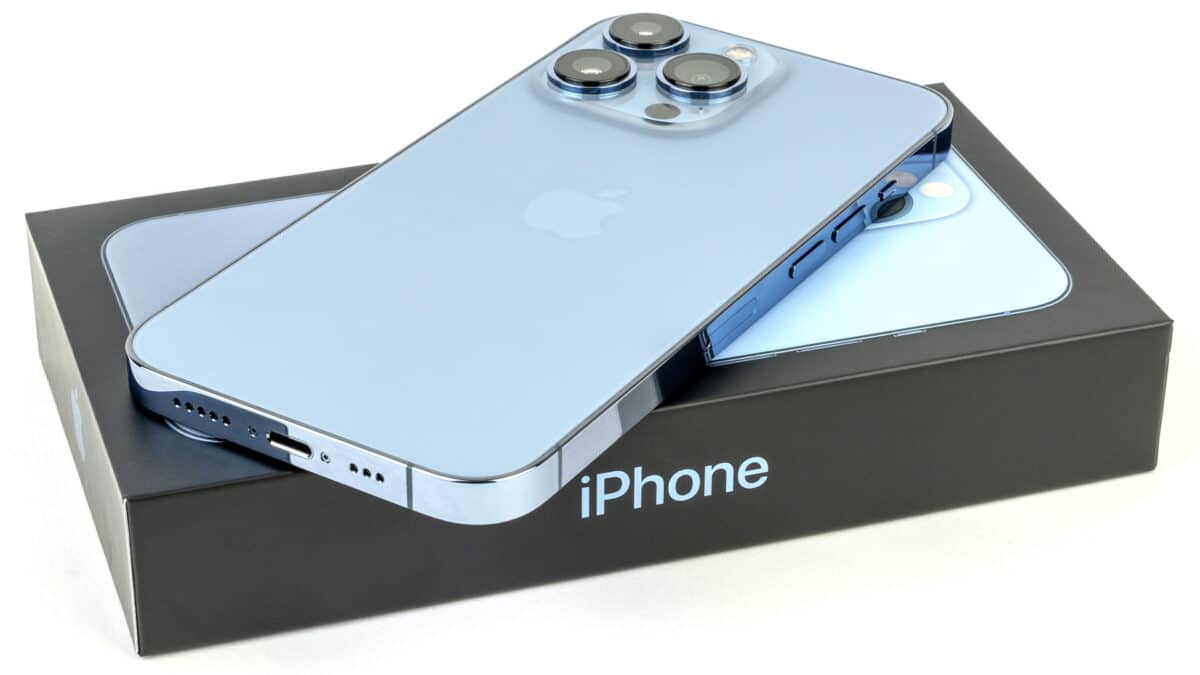 The iPhone 12, the best-selling smartphone of 2021, was the oldest model in the top 10 for 2022. Its sales remained robust in the US, Japan and China. The price cuts with each year's new iPhone launch increased its value proposition while its 5G capability also played an important role. The iPhone SE 2022, among the most compact phones in the industry, grabbed the tenth spot. Like its predecessor, it managed to sell well in Japan.

–Counterpoint
In total, the top 10 list accounts for 19 percent of the total sales, so there is still plenty of room for other models.