This year marks the 40th anniversary of McDonald's global launch of Chicken McNuggets, and McDonald's in China is commemorating it by releasing a Tetris game that resembles a giant version of a McNugget.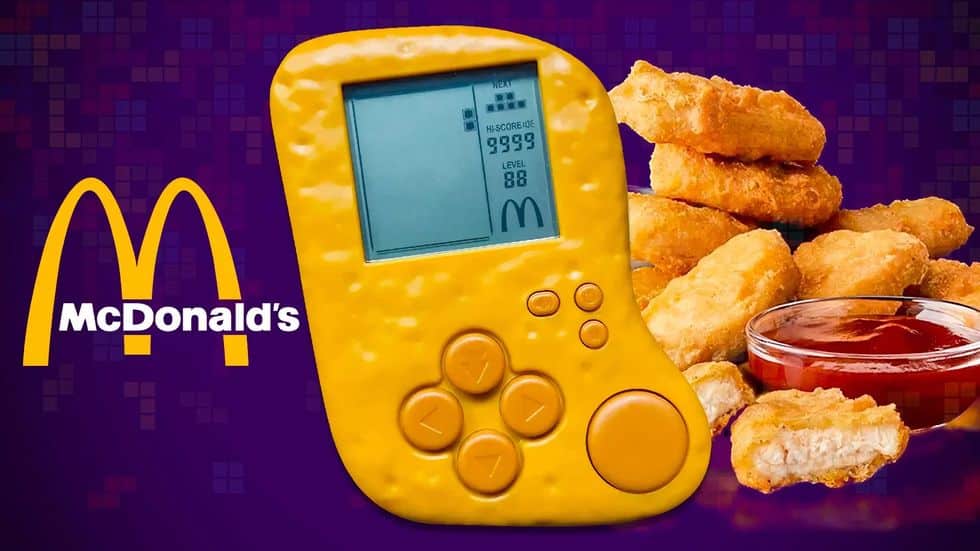 The game was developed by McDonald's in collaboration with The Tetris Company and Tetris Holding LLC, the company that owns the rights to the game. The McNugget version of Tetris features McDonald's classic "golden arches" logo and is played on a monochrome LCD screen.
In China, McNuggets Tetris is priced at 30 yuan, but it is reported to be already sold out at Chinese McDonald's locations. Below, you can check out an unboxing video and some gameplay of McNuggets Tetris.