A two in one laptop is essentially a hybrid device that is able to work as a tablet as well as a traditional laptop. Although there isn't a perfect solution to this as of yet, there are huge brands, such as Microsoft, Apple and Google, who are continuing to improve their operating systems for devices that are able to do this special double duty. For example, the Windows 11 system is now a lot more friendly for multi-screen devices, and the Androids have been much better optimised to handle larger displays.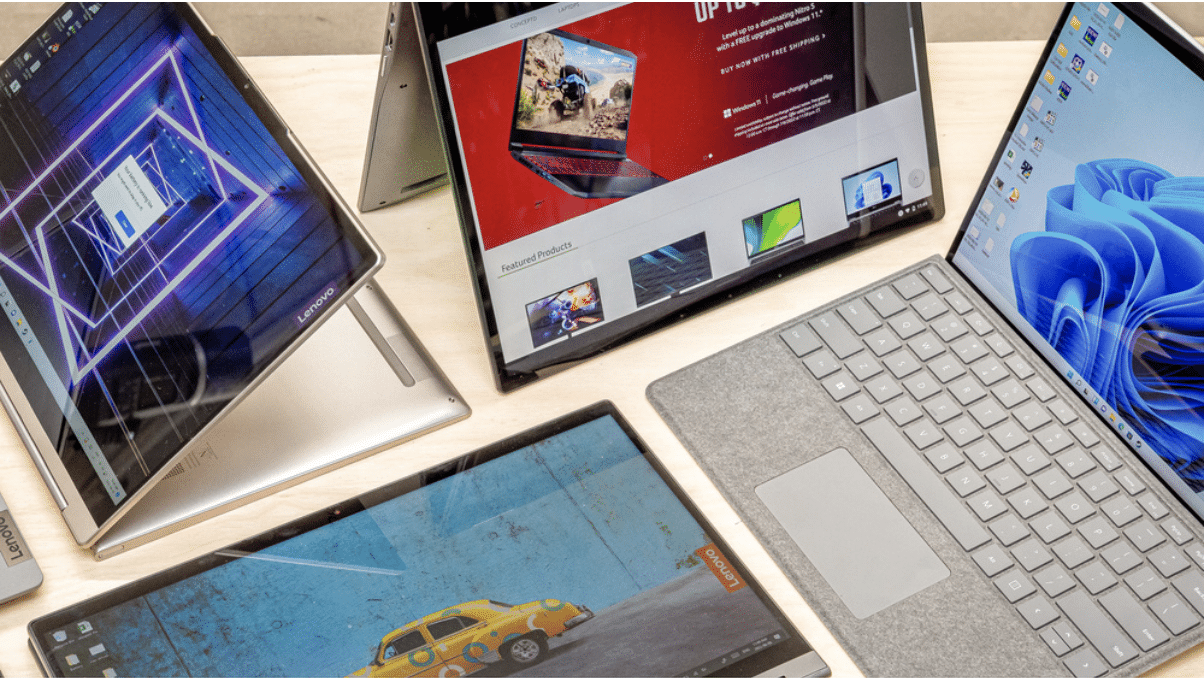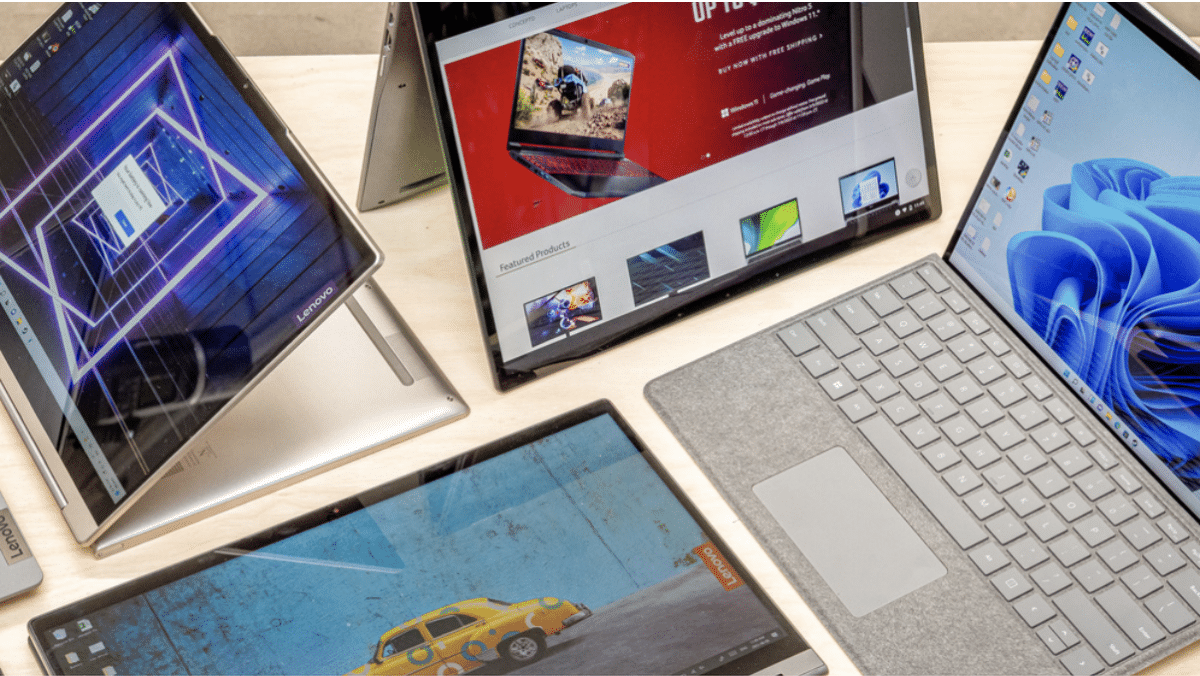 As with most devices, even these 2-in-1 laptops have their limits. A lot of the time, these devices will have less powerful processors equipped, compared to your regular laptops since they are usually smaller. You'll also find that the keyboards will usually be less sturdy and have more condensed layouts as well as a shallower travel. Another downside to these devices is that a lot of the time they are normally tablets first, and you'll actually need to buy the keyboard case for it separately, which does not come cheap. Sometimes you can actually get a third-party keyboard instead that will work just as well as but come at a cheaper price most of the time.
Things To Look Out For
Weight
There are some basic things that you should always have in the back of your mind when you are looking for your perfect 2-in-1 device and the first thing is how heavy the tablet will be, with and without the keyboard. You'll usually find that the modern hybrid devices will weigh in at less than 2 pounds, but if you do find that the overall weight of the tablet as well as the keyboard comes closer to 3 pounds then you may want to look at just getting an ultraportable or thin laptop instead.
Screen Size
When you are looking at the sizes of the various screens available you'll want to steer clear of models that are 10 inches and smaller and rather opt for 11-inch or 12-inch screens. This is because the bigger screens will allow you to multitask with your powerful device a lot easier, and the keyboard that you'll get with it will also be much better spaced.
Connectivity
A lot of the convertible laptops on the market come equipped with built-in LTE or 5G connectivity, however not every person will be willing to pay the premium price for it. However, having an integrated cellular radio is quite nice because it makes things like checking emails or replying to messages, whilst you're out on the go, a lot more convenient. This is something that will cost more and won't even be including the data that you'll also need to purchase. The 5G connectivity on the other hand isn't super important unless you find that you live within the range of a mmWave beacon, this is partly because the coverage is still pretty spotty but also because most existing nationwide network just use the sub-6 technology, which is barely even faster than LTE anyways.
Best Overall
Surface Pro 9 (Intel)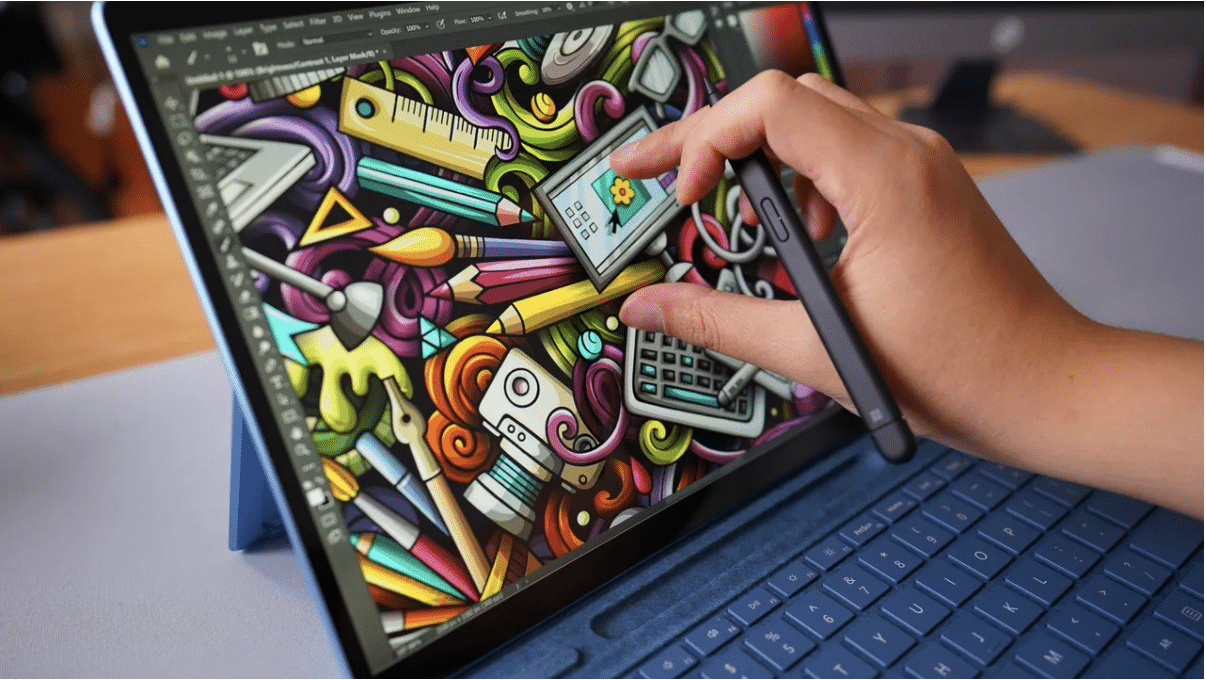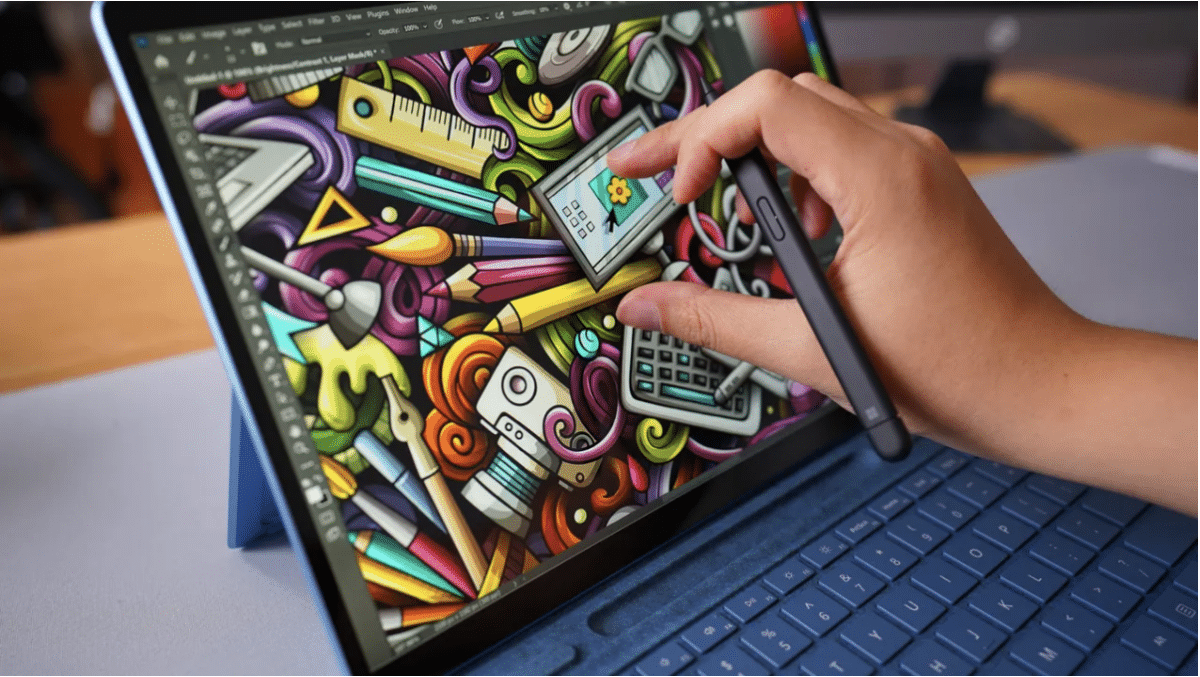 Price: $999.99
Pros
Great cameras
Impressive battery life
Two USB-C ports
Cons
No more headphone jack
High starting price
Essential accessories still aren't included
There aren't really any other 2-in-1 options that can quite beat the amazing performance that you get from the Surface series. Not only are these devices some powerful and very sleep tablets, but they also run an OS that has been specifically designed for productivity. The previous generation Surface Pro 8 was already excellent, and the latest Surface Pro 9 just builds upon all of its greatness. Inside of the Surface Pro 9 you'll find fast 12th generation intel CPUs and some upgrades from the previous year, such as the 120Hz display as well as a more modern and attractive design. 
It is pretty easy to confuse this device with the Surface Pro 9 with 5G as they have very similar names, but this one comes with a slower ARM processor as well as an inferior software compatibility. Although this 5G built-in cellular is definitely a nice addition to the device, the Intel pro 9 is just overall a much better PC.
Sadly, like quite a few options on this list, the Pro 9 does not come with a keyboard cover, so you will have to budget extra to afford it. This definitely puts a few people off since Microsoft's various Type Covers for the Surface Pros will range from $100 all the way up to $180, depending if you want to have a slot for a stylus or not. For this price, you will get a product that is very comfortable as well as well spaced.
Best For Those Apple Users
12.9-inch iPad Pro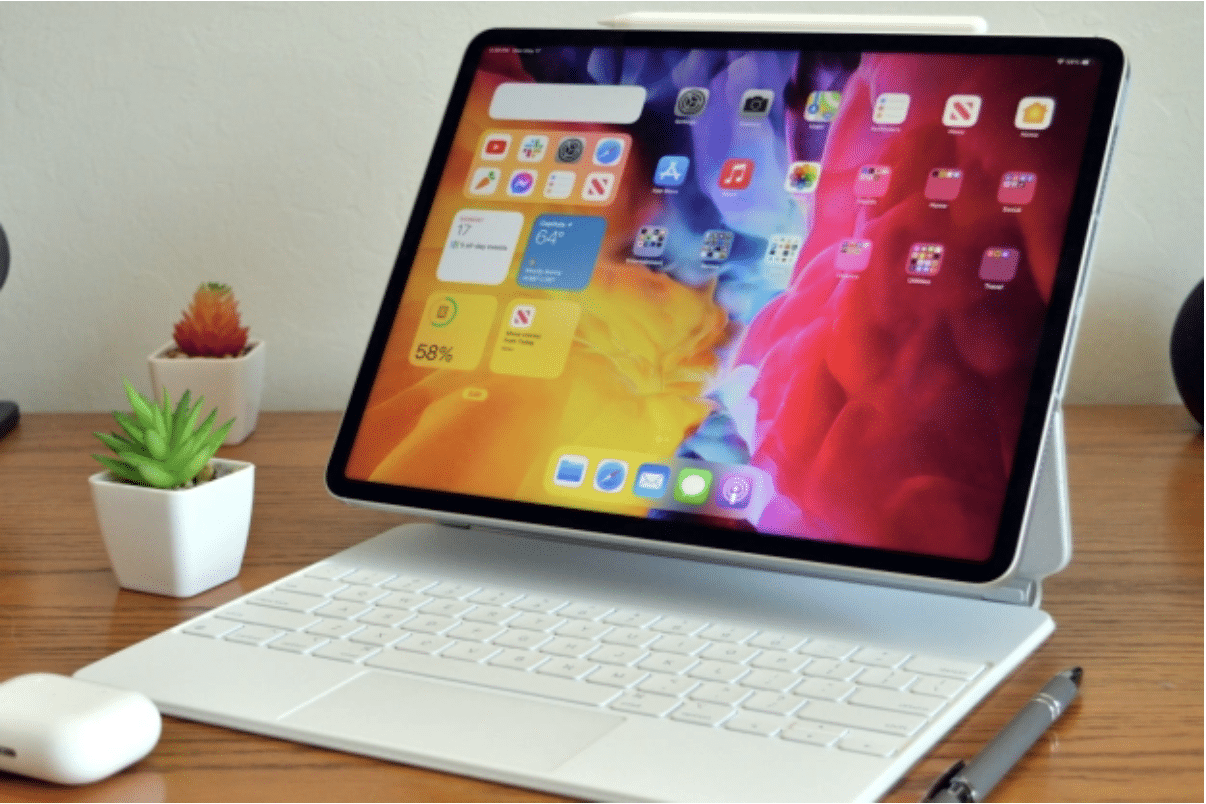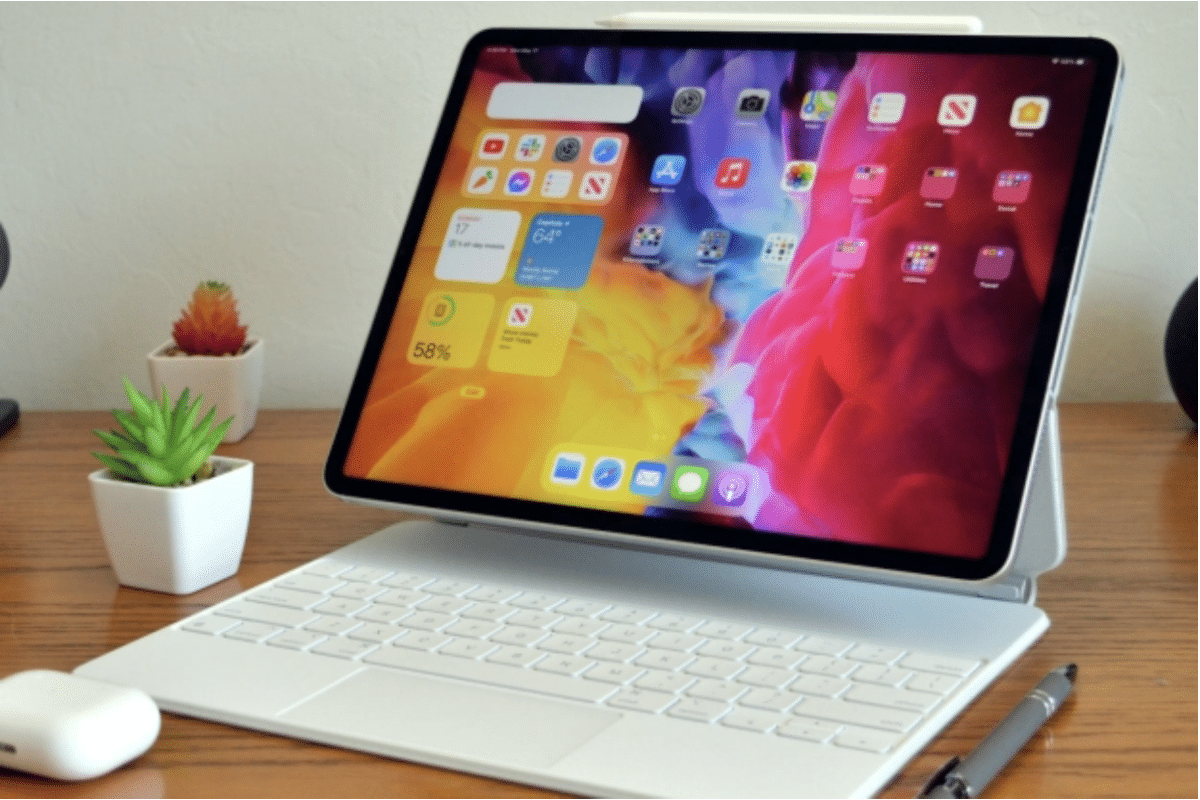 Price: $1,099
Pros
Excellent new M2 chip
Awesome new multitasking feature thanks to iPadOS 16.1
Fast performance
Cons
Battery life isn't too great
Gets especially expensive when you start adding accessories
Not a lot of changes from previous model
If you are someone who is already a part of the Apple ecosystem then the best option for you would be to stick to your roots and purchase an iPad. Just like the older generations of this iPad, this iPad Pro has an amazing 12.9-inch screen that has a fast 120Hz refresh rate as well as mini-LED backlighting. The new 2023 12.9-inch iPad Pro houses the all new faster M2 chip that gives you some excellent performance as well as battery life. 
When this iPad is equipped with Apple's Magic Keyboard you'll get an extremely satisfying typing experience as well as a useful touchpad that you can use to launch apps instead of having to reach for the screen each time. As with most Apple products, this keyboard does come at a high extra price of $300, the most expensive one on this list. Another annoying thing about this iPad Pro is that it doesn't come with a headphone jack and the webcam is also in a weird position, as it sits along the left bezel when you have your iPad sitting horizontally. Other than these things though, the 12.9-inch iPad Pro has a really sleek and stunning design as well as a respectable battery life, which makes this a great 2-in1 option for the Apple users out there.
Best For Those Android Users
Samsung Galaxy Tab S8+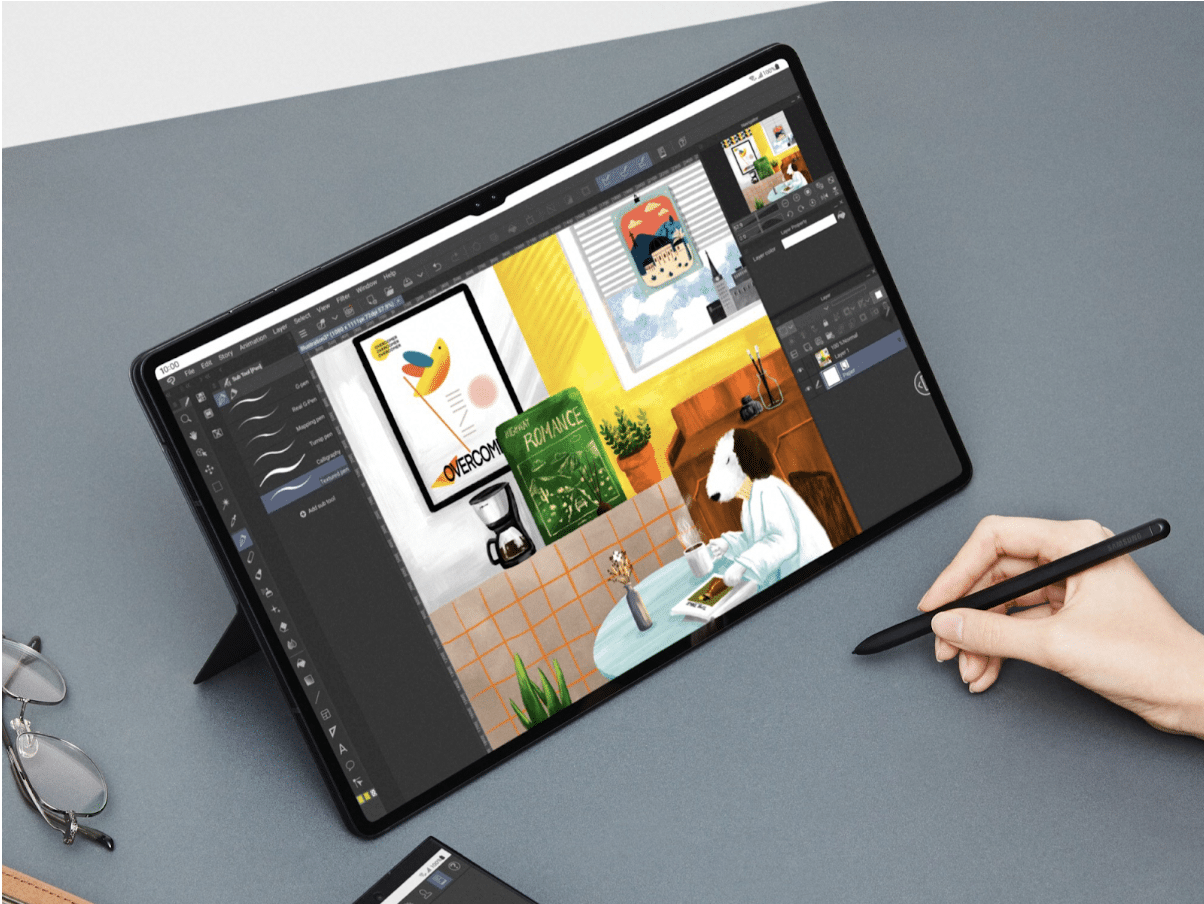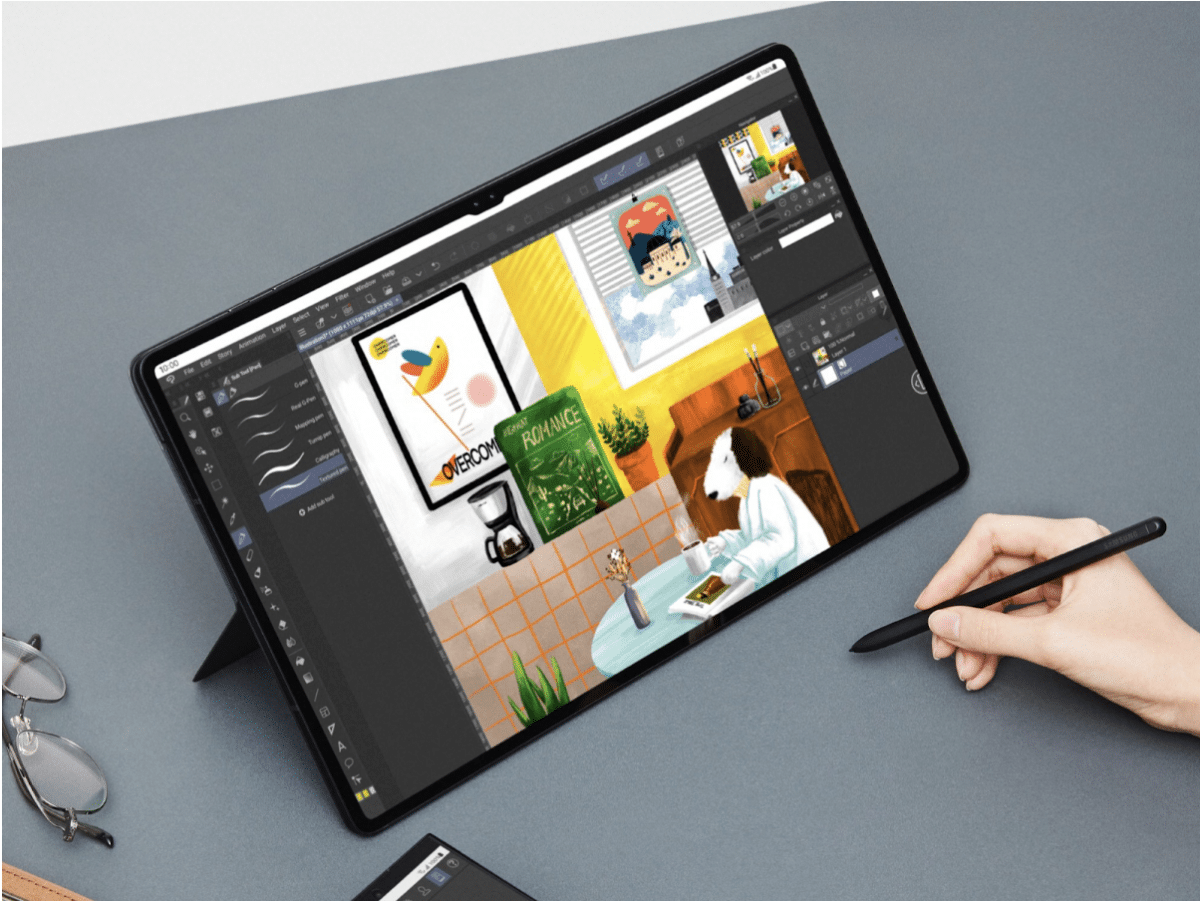 Price: $899.99
Pros
Very powerful
S Pen is included
Has expandable storage thanks to MicroSD
Cons
Keyboard case isn't included
Charger isn't included
The widescreen ratio isn't ideal for productivity
When it comes to productivity, then the Windows OS has the iPadOS as well as the Android OS, however these two have the Windows devices beat when it comes to the apps that have been specifically designed for touchscreens. So, if you are someone in the market for a tablet that has all the apps that you want and are only going to use it as a laptop now and again, then the Samsung Galaxy Tab S8+ really is a great choice for you. If you do end up purchasing this device, you'll definitely enjoy watching content and playing games on it because of its beautiful 12.4-inch 120Hz AMOLED screen. What's more is this tablet also comes with the S Pen, which is great for sketching as well as taking notes with. Then inside of the tablet you'll have the Snapdragon 8 Gen 1 chip as well as 8GB of RAM so that you can be sure that everything will be running very smoothly on your tablet.
Samsung has recently made some dramatic improvements to their detachable keyboard case, which, as a result, has made the Tab an even better 2-in-1 device. It is easy to type for hours on this device as it is so enjoyable, and the battery life is also amazing, so you won't need to worry about staying close to an outlet at all times. Where you will see that this Samsung device really lacks, is as a desktop OS, and even though it has the benefits of Android 12L, it still has a lot of quirks to work out.
Too Good Not To Mention
Lenovo Yoga 9i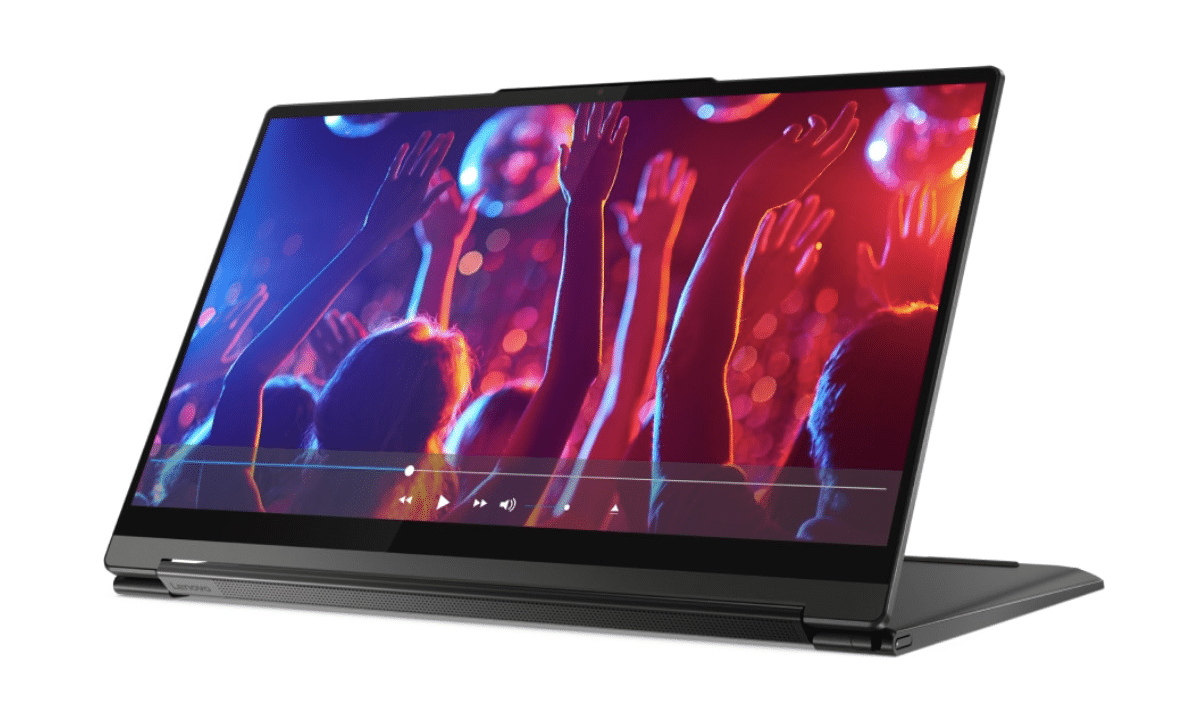 Price: $1,199.99
Pros
Powerful processor
Great battery
Rotating speaker bar
Cons
Memory card is soldered on
Screen resolution is lower than rivals
No IR webcam
It is hard to just leave out the Lenovo Yoga 9i, because when you're looking at these 2-in-1 devices adaptability is their biggest strength, and the Lenovo Yoga 9i is able to transform into various modes at just a moment's notice. The Lenovo has an amazing 14-inch OLED display that isn't just portable but usable as well, because it comes with three USB-C ports, a fingerprint scanner as well as a smart rotating soundbar that ensures that the audio sounds great in whatever position you have this device in. You do also get a free stylus with the purchase of this device, but sadly you won't have a dedicated storage slot for it like some other devices have. 
When you look at this device and compare it to previous generations, it may not look like they've changed a lot of things, but on the inside they've improved the Yoga9i's performance a lot thanks to its updated 13th generation Intel processors.
Final Words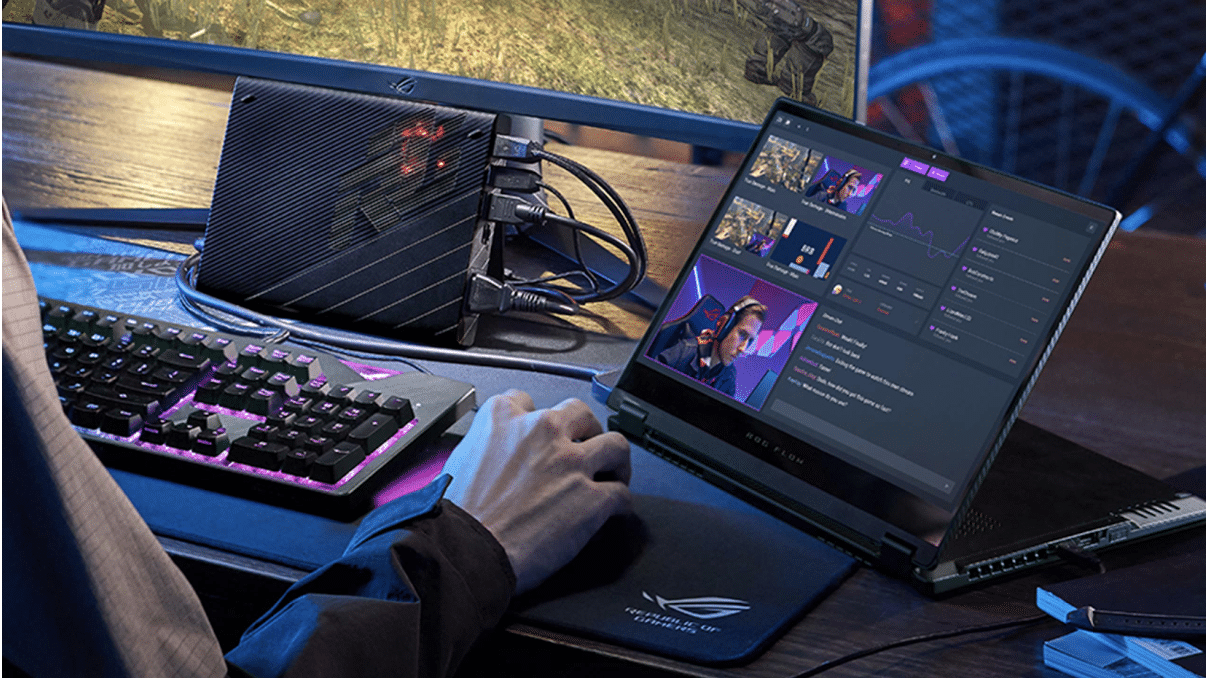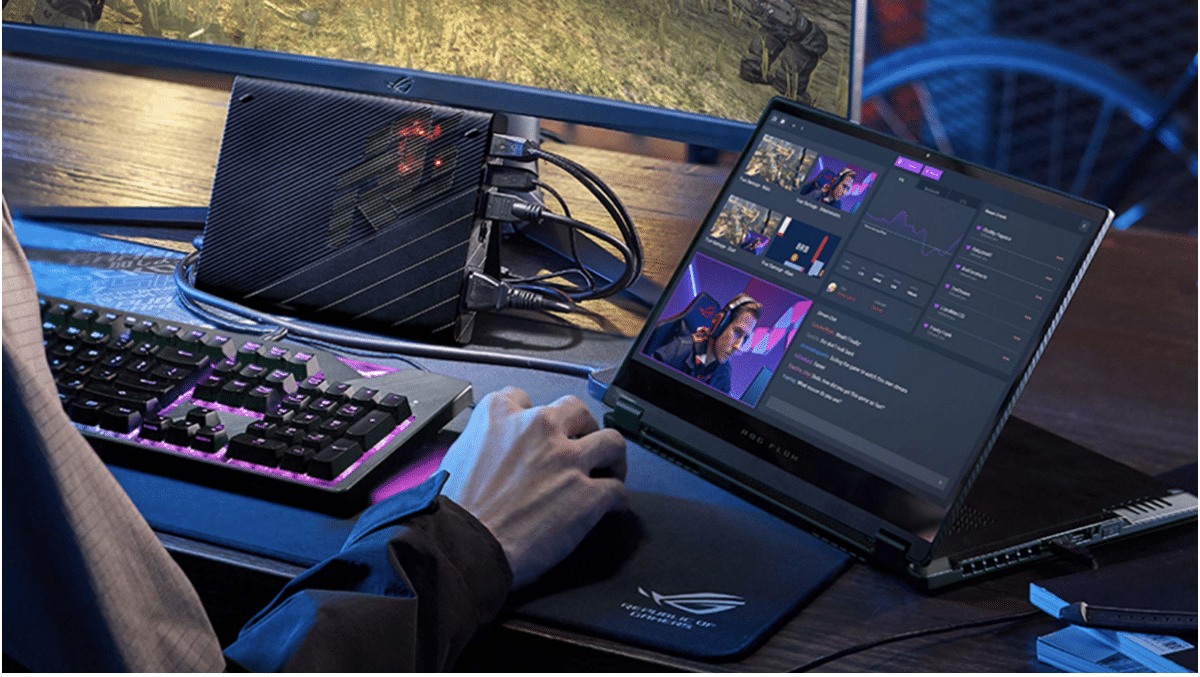 So, there you have some of the best 2-in-1 laptops that you can purchase right now, in 2023. These devices are able to give you the productivity that you can get from a traditional laptop but still give you that on-the-go portable feeling that you will get from a tablet instead. Hopefully you're able to find one that you may think is best for you from this list, otherwise hopefully you're able to figure out exactly what you're looking for from knowing what you don't need.