Earlier today, Nvidia held a presentation at Computex in Taiwan, where they introduced DGX GH200, an extremely powerful supercomputer primarily designed for applications in generative AI.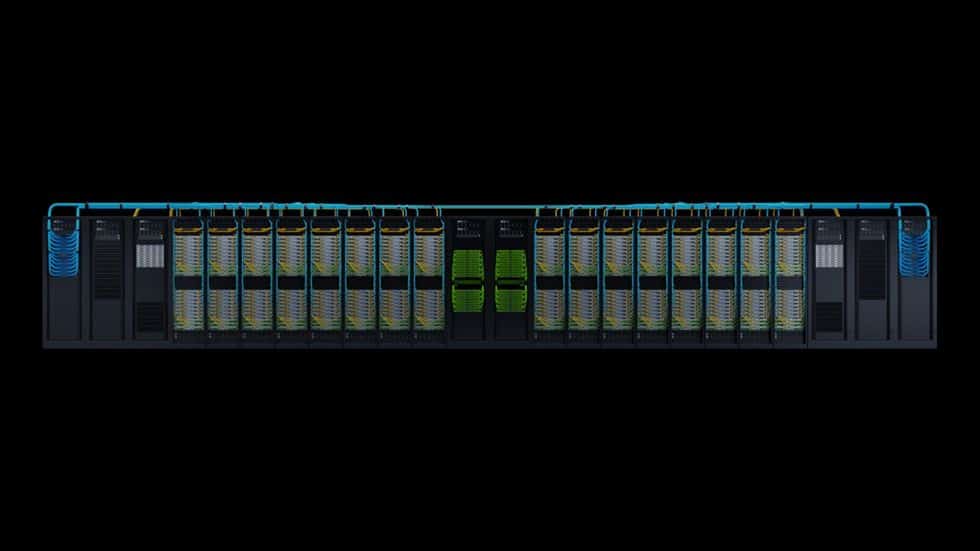 DGX GH200 is equipped with 256 DGX GH200 Grace Hopper chips, which together function as a GPU, and 144 terabytes of memory. According to Nvidia, this enables DGX GH200 to reach a capacity of 1 Exaflop. As a comparison, currently, there is only one supercomputer in the world with a capacity of 1 Exaflop, the American supercomputer Frontier.
In a press release, Nvidia stated that they plan to build their own supercomputer called Helios, consisting of four DGX GH200 systems. Nvidia aims to have Helios operational by the end of the year, and around that time, DGX GH200 will also become available to other interested customers. There is no information available yet regarding the cost of these systems.