Cranksets are a really important part of your bike and may very well be the most important part as it is the thing that allows your bike to move forward. The various crankset designs out there will differ from one another depending on the type of riding that they have been designed for. In this guide, you'll receive a full overview of common road, mountain bike and gravel cranksets.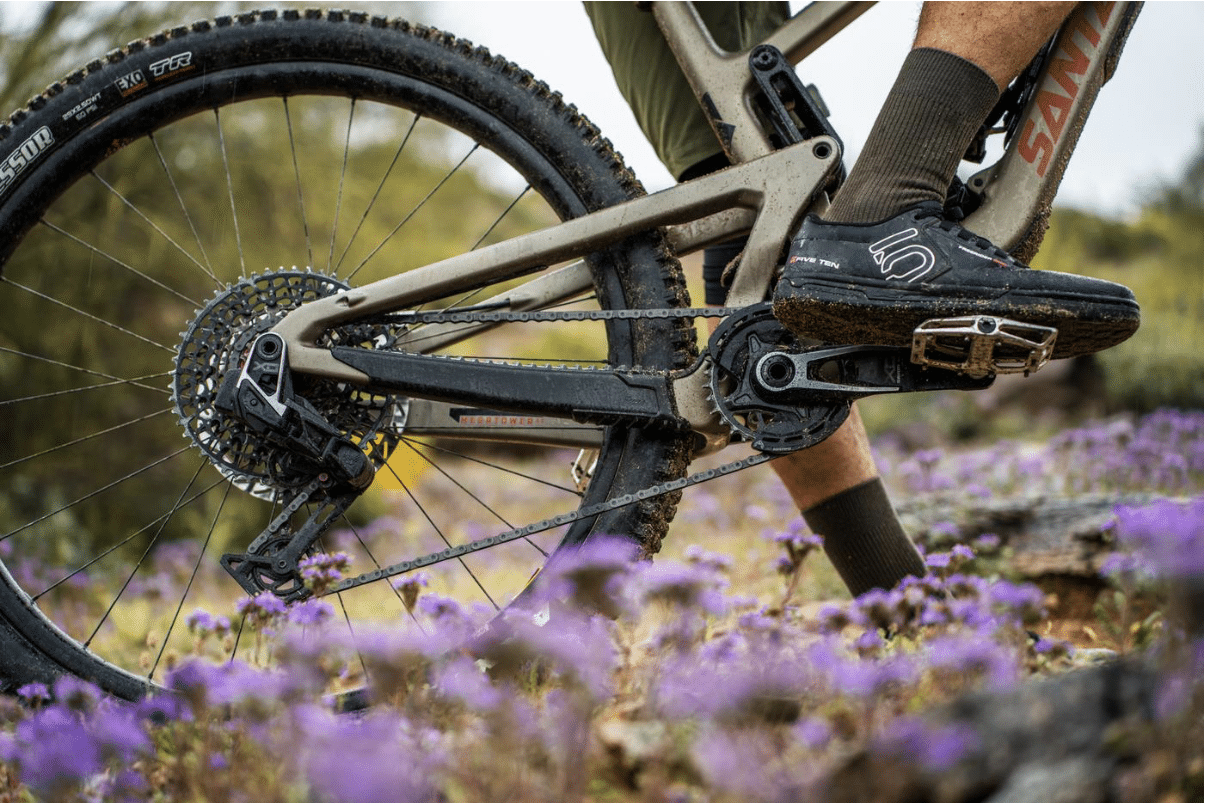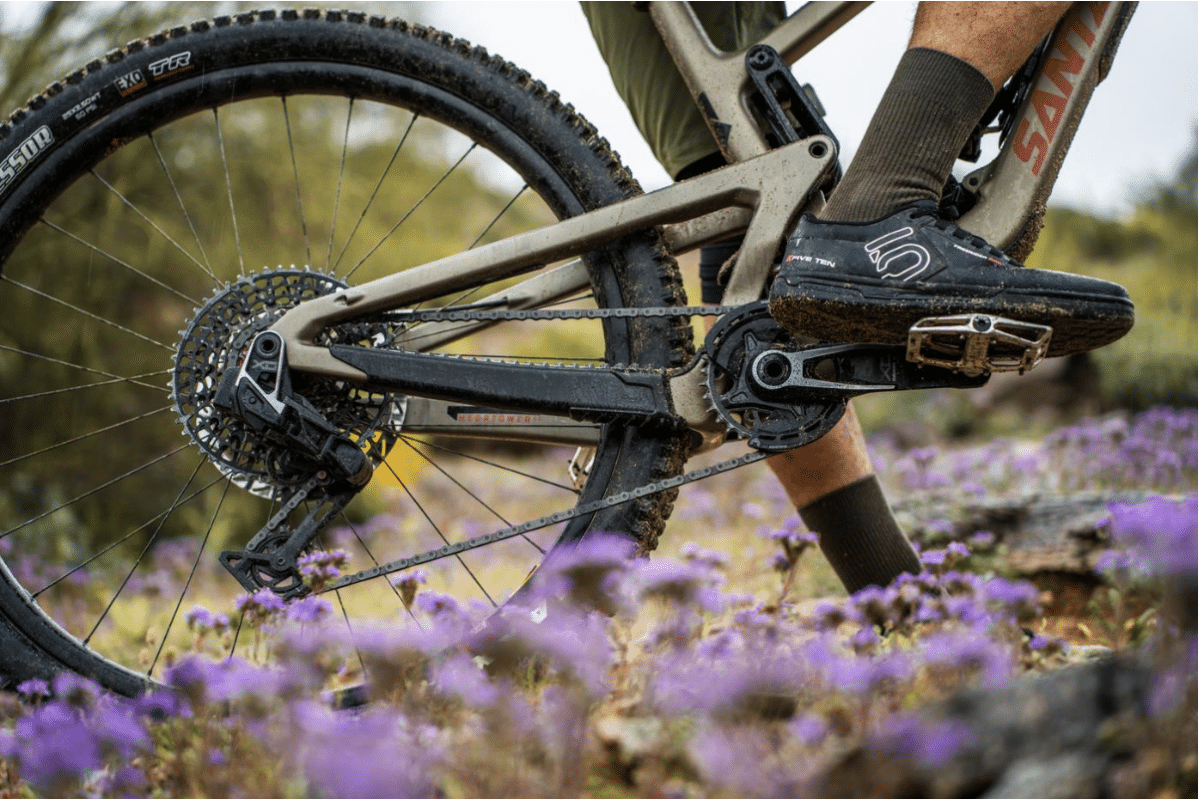 Road Bike Cranksets
Most of the road bikes will come equipped with a two-ring double crankset and usually one of three typical configurations.
Double Cranksets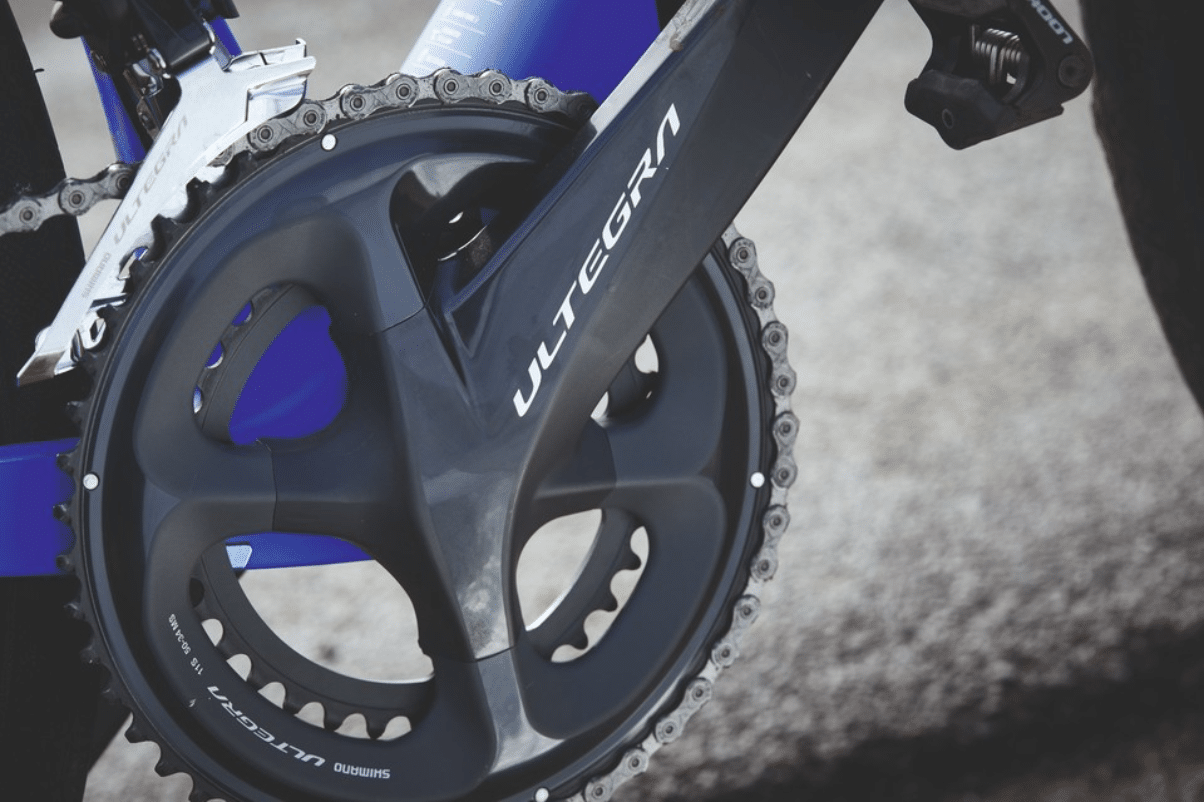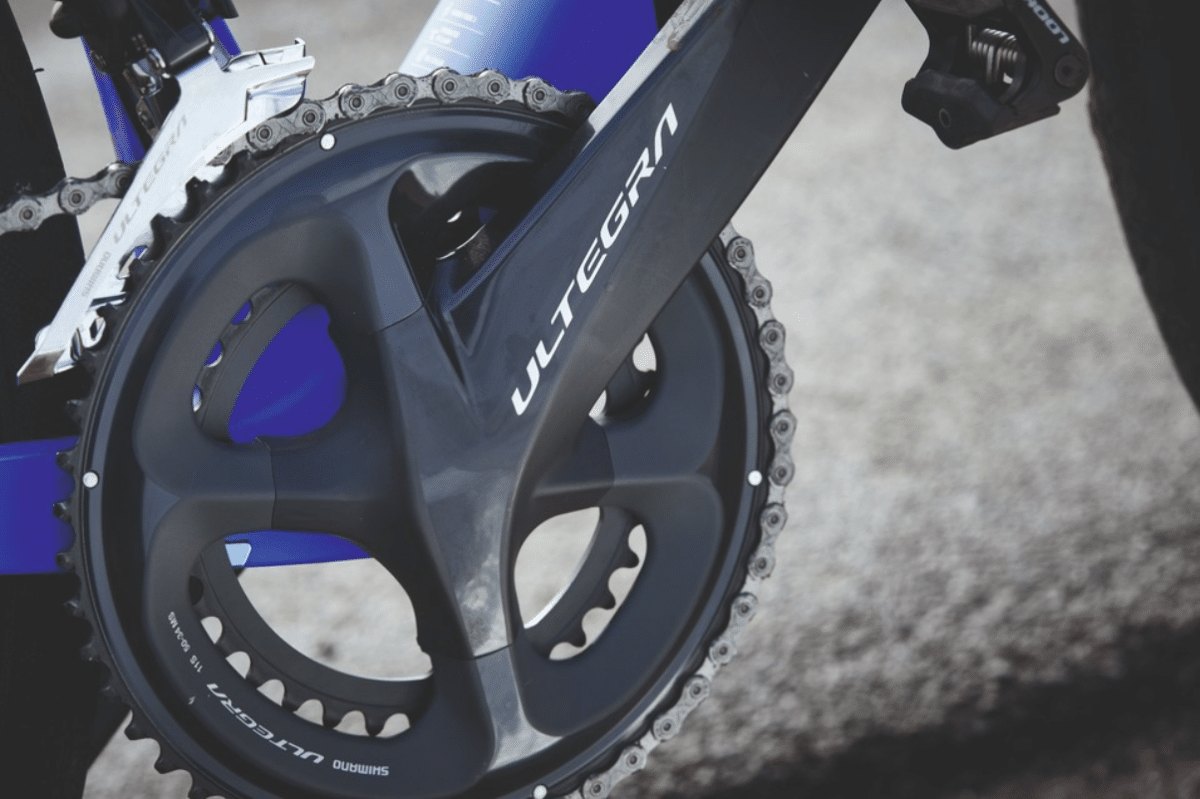 The 'Standard' Double Crankset
A 'standard' double crankset will come equipped with 53 and 39 teeth on it, and even though it may be called 'standard' it actually isn't a very common configuration to find on bikes nowadays, since the trend now is to have smaller chainrings to give lower gear ratios.
Furthermore, thanks to a lot of people moving to the 12-speed gearing, it means that the standard double crankset is no longer the 'standard' option seen on some of the newest WorldTour bikes that come equipped with SRAM or Shimano groupsets.
Since you have a wider spread of gearing with the 12-speed cassettes, brands such as Shimano are now offering riders 54/40t double cranksets for the Shimano Dura-Ace Di2 R9200 groupset instead of your traditional 53/39t.
However, the popular brand, SRAM has gone in a different direction. Their road bike groupsets come with a 10-tooth smallest cog on its cassettes instead. Compared to the 11+tooth small cog found on SHimano groupsets, this one provides riders with a more overall range. Since SRAM have gone in the direction of using only a 10-tooth cog, it means that they'll be able to use a smaller chainring but still provide you with the same gearing.
'Semi-compact' Double Crankset
Apart from the pro-level bikes out there, the more sport road bikes will now usually come equipped with a 52/36t crankset.
These cranksets are called 'semi-compact' and give you slightly lower top-end gears than you'd have on a 53/39, however this setup does also open up a lot more low-range options for tracking hills. SRAM's 12-speed equivalent to a semi-compact crankset would be their 48/35t.
'Compact' Double Crankset
Then lastly you'll have your compact double cranksets for road bikes and these will usually be found on endurance road bikes and more all-rounders and entry-level bikes. These cranksets will typically come with a 50/34t chainring setup which is the equivalent of SRAMS 46/33t 12 speed option.
The compact double crankset is able to give you more than enough low-end gearing, especially when it has been paired together with a modern cassette, where the largest sprocket has 30 teeth or more, although this will also lead to the highest gear being lower as well.
1x Cranksets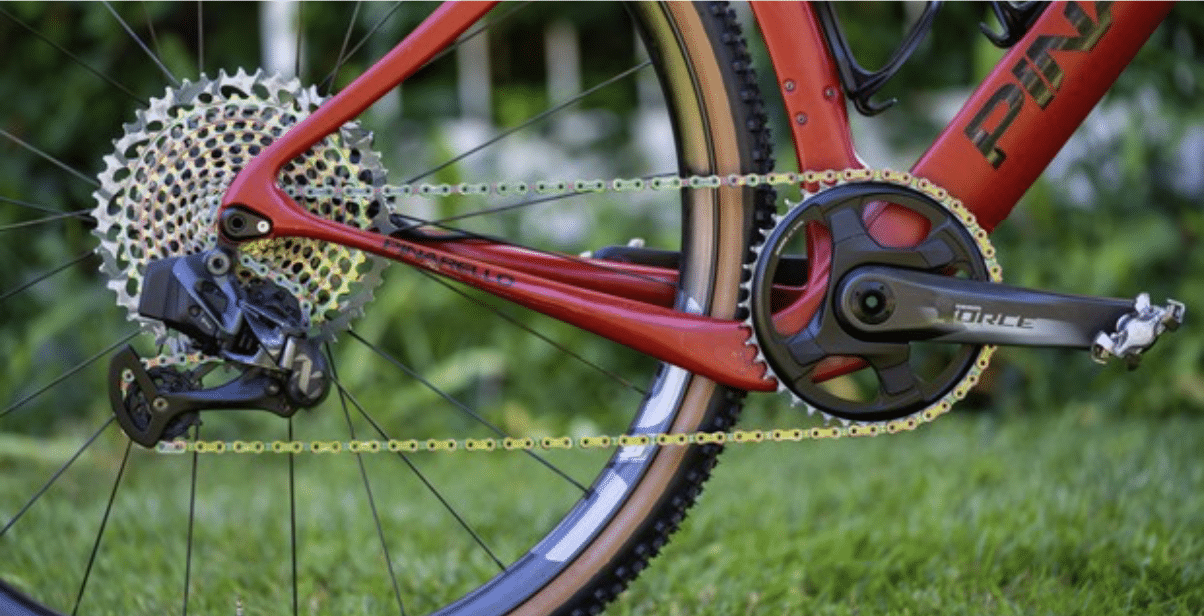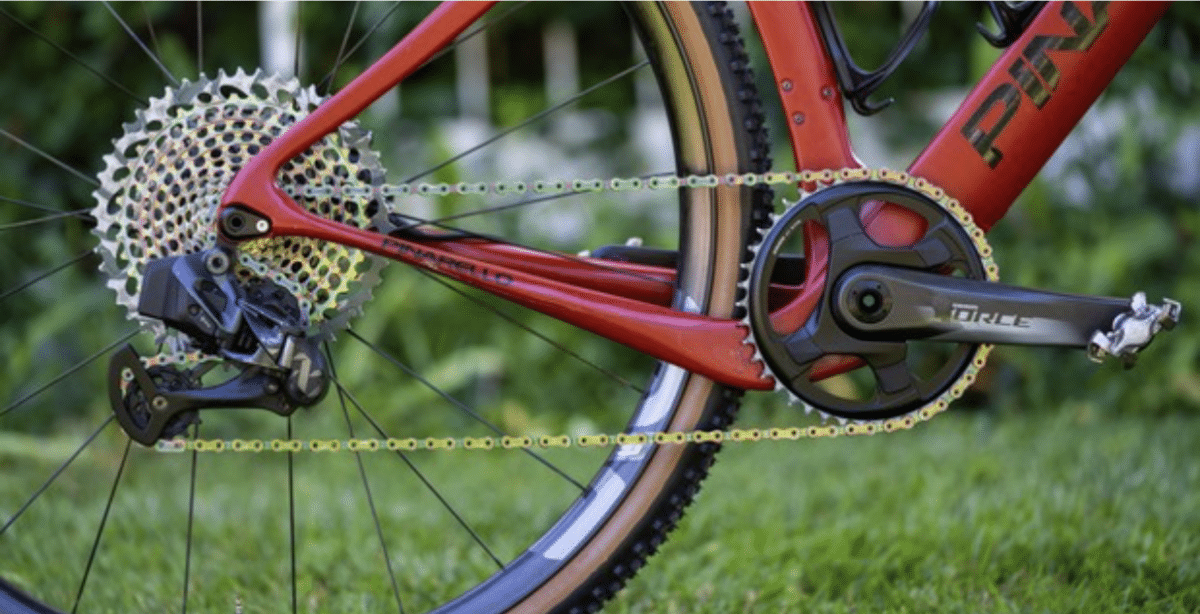 Now, moving onto the 1x crankset setups, they aren't the most popular option for road cycling but they are definitely starting to see a lot more popularity within the pro peloton, as we see riders such as Primož Roglič using the 1x gravel groupset, the 1x Red AXS XPLR, by SRAM.
As you could have guessed, these 1x groupsets are also usually lighter than the 2x cranksets and can even be more efficient because of its improved chainline. This is why we see lots of time trial bikes equipped with this type of crankset setup, just to make use of these added benefits.
3x Cranksets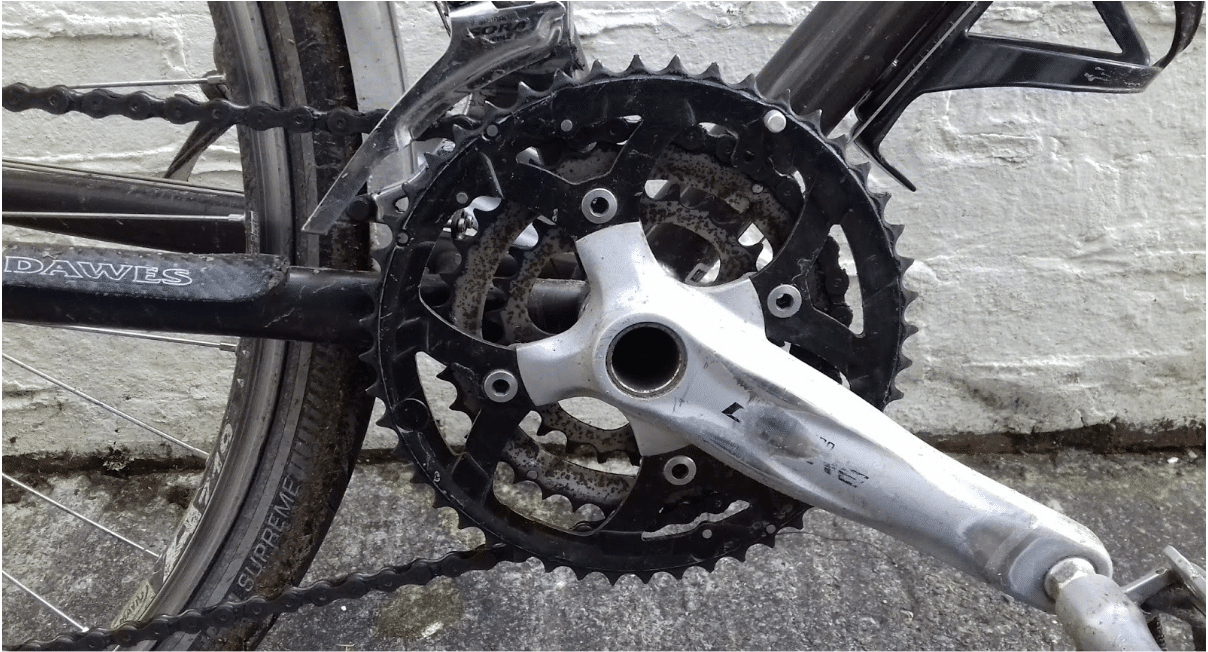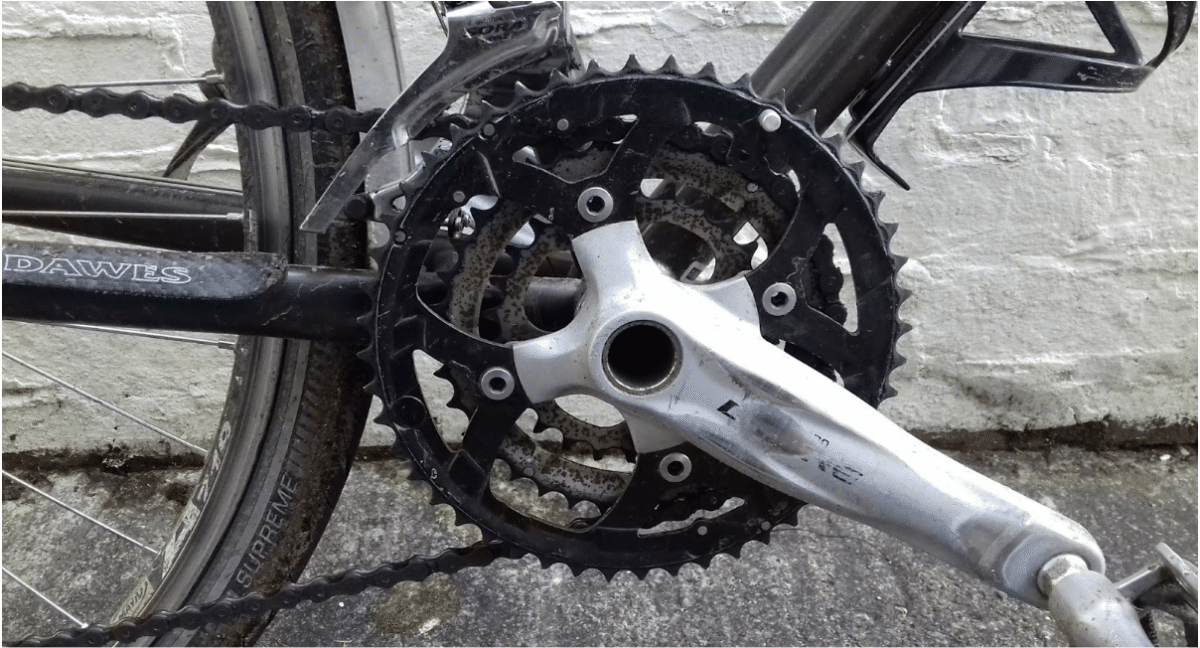 Now lastly, you have the triple crankset setups for the road bikes, and although these do exist they are extremely rare because of their spread of hearing that's now available through the double cranksets of this era. There are some touring bikes that may still use three rings but it is a rare sight nowadays.
Gravel Bike Cranksets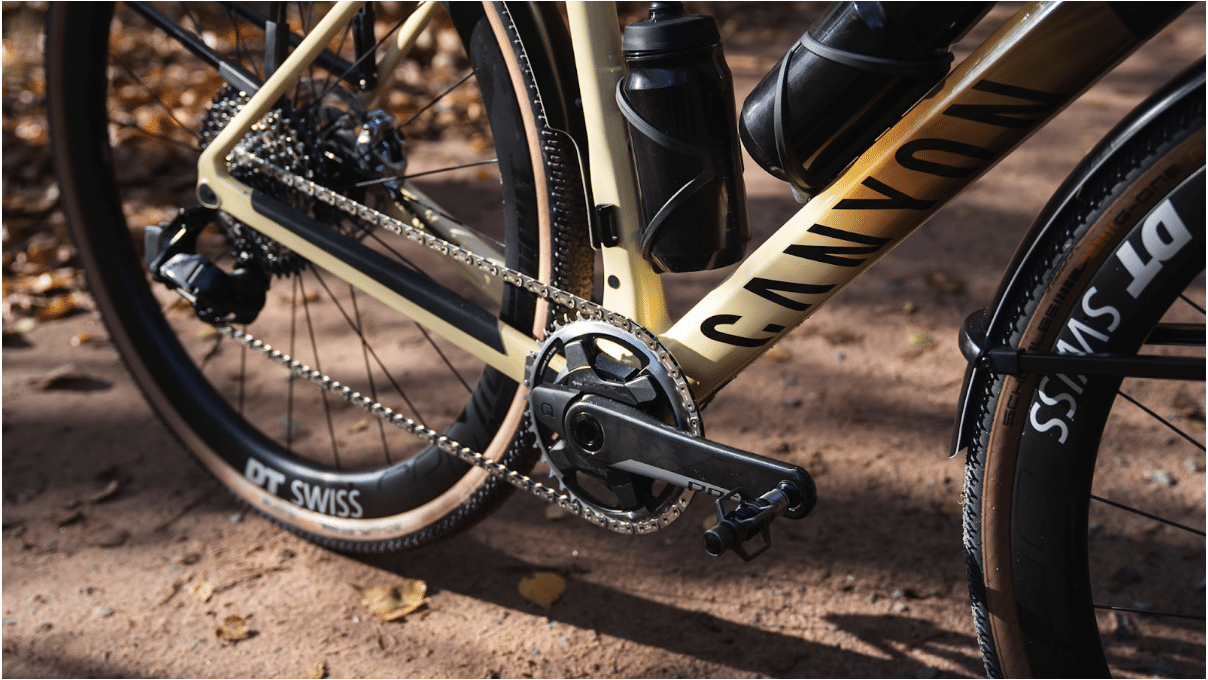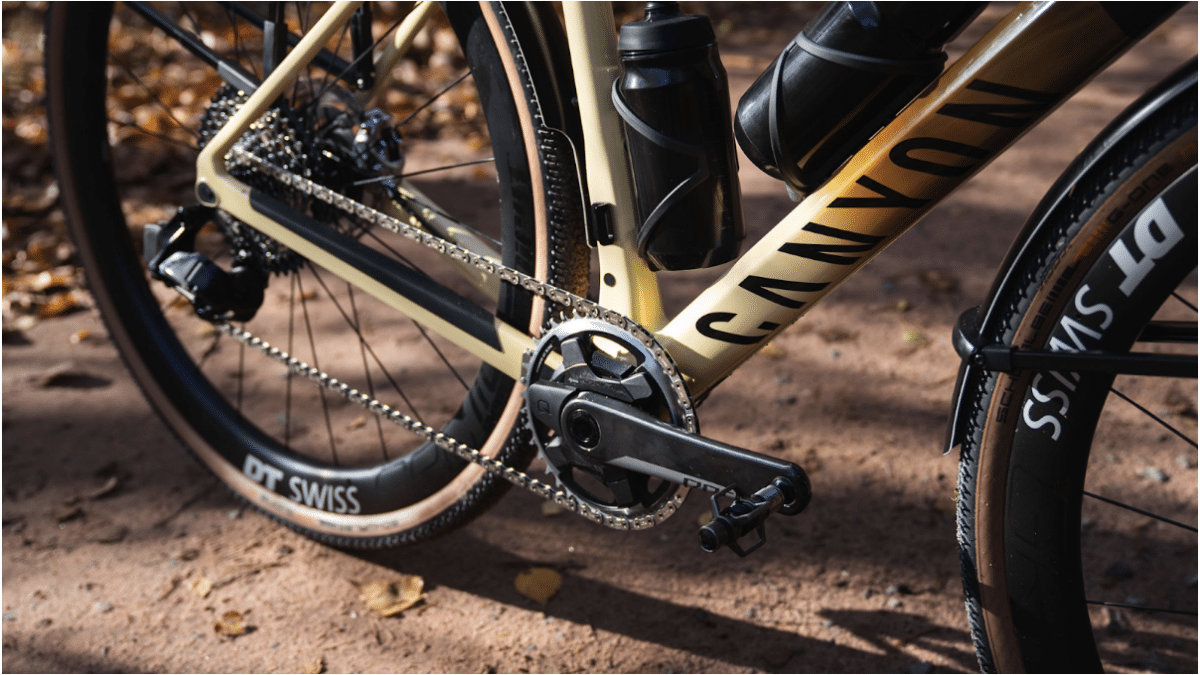 When it comes to the gearing of the gravel bikes, they vary quite a lot depending on what the intentions of the bike are. This being said, gravel bikes come in a number of different crankset configurations, across both the 1x and 2x crankset setups.
The top drivetrain manufacturers all offer some great gravel bike cranksets, such as the XPLR from SRAM, the GRX from Shimano and the Ekar from Campagnolo, which have all been built with very specific gravel gearing as well as both the 1x and the 2x variants.
A lot of the first gen gravel bikes out there came with quite a compact road crankset with a 50/34t chainring setup, and there are still some gravel and all-road bikes out there that still rock this setup on their bikes. However, this has become out of style with the more modern gravel bikes because having a compact crankset setup will probably not be able to provide you with low enough gearing for the off-road riding that you'll be doing. 
So, because of this, it's a lot more common to see the sub-compact cranksets on these gravel bikes with two chainrings. These setups will usually have a 46/32t or 46/30t chainring setups, however the Shimano GRX groupset does also offer a 48/31t option. With these setups, you'll get lower ratios, which will help make it easier to take on those more challenging off-road conditions or load up your bike for bikepacking.
On the other hand, the 1x cranksets are also quite popular within the world of gravel bikes, since the elimination of the front derailleur makes the whole mechanical setup a lot easier and the bigger jumps between all the gears become less of a problem for gravel riders. The most common chainring setups that you'll find are available for gravel riding are the 36t, 38t, 40t and 42t single chainrings.
Campagnolo Ekar offers a 13 speed setup, with the smallest sprocket on the cassette having nine teeth, for gravel riders. This setup is single-ring only, and comes in four various crankset options between 38 and 44 teeth.
Mountain Bike Cranksets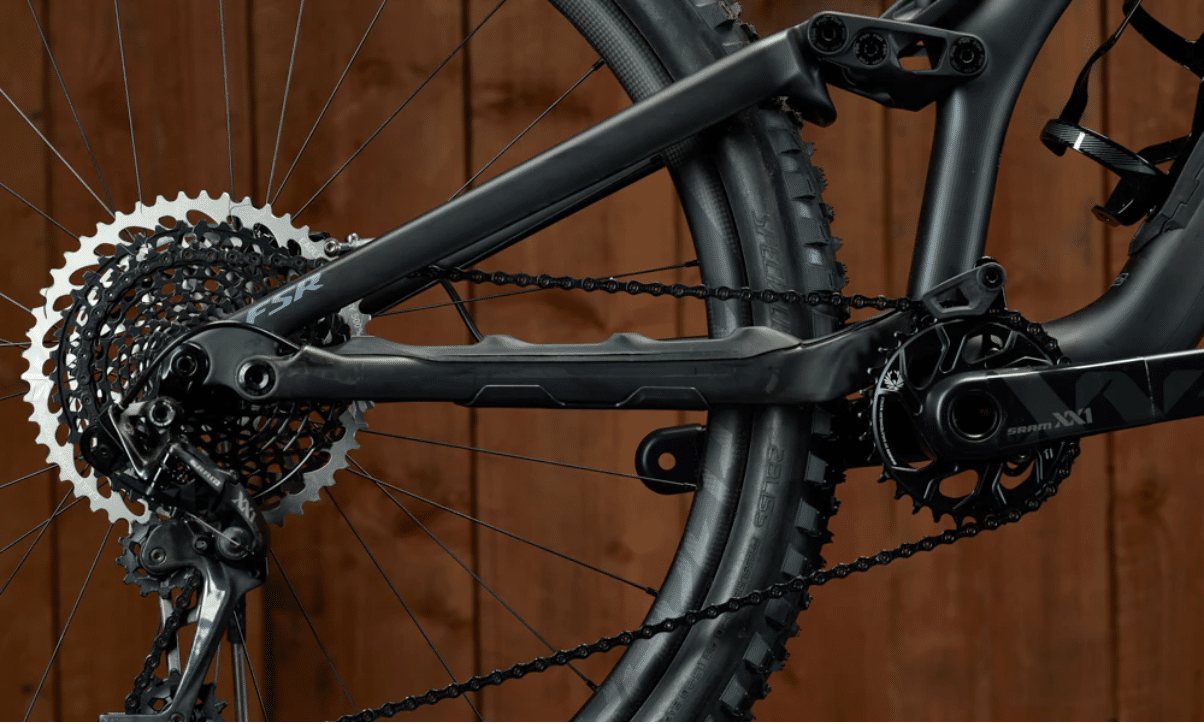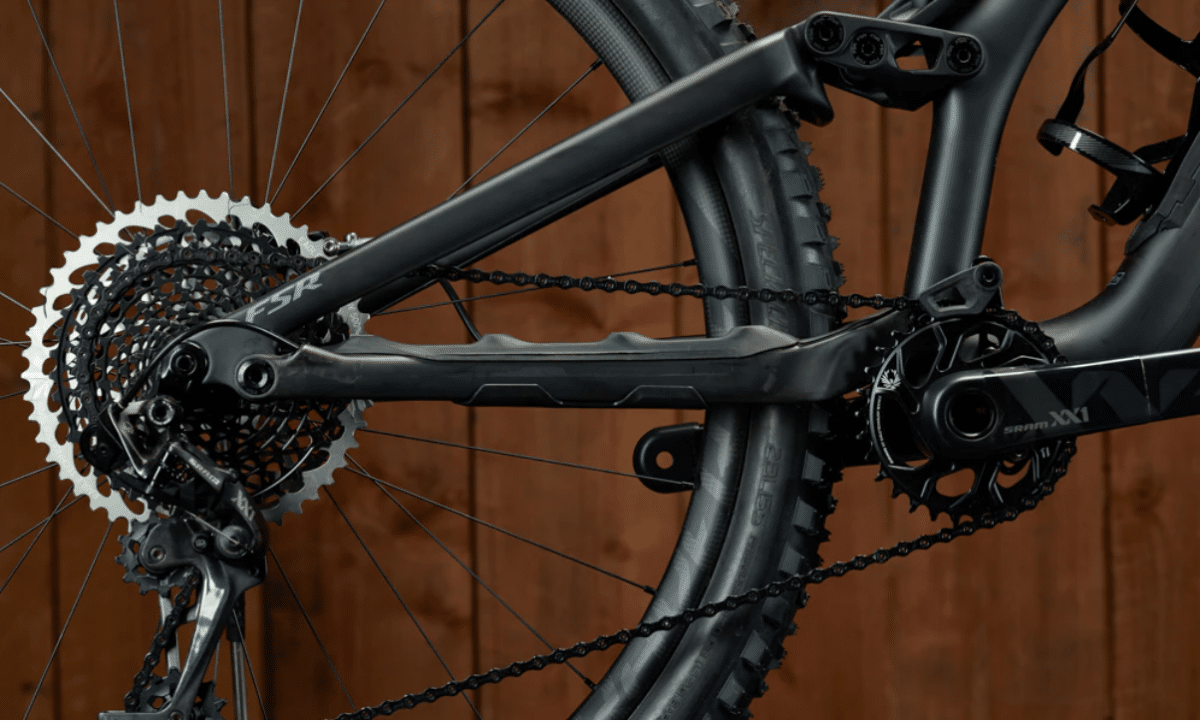 Just like the road and gravel bikes, mountain bikes can come equipped with a huge range of various crankset options. 
Almost every single new mountain bike that has come out, comes equipped with a single-ring crankset, except for the entry-level options. The single-ring crankset on these mountain bikes make use of a cassette with a very large range to cut down on the front-end complexity of these drivetrains.
From Shimano you have the choice of four levels of 1×12 drivetrains, all the way from Deore through SLX, XT and up to the premium XTR groupset. However, you don't have to be forced to pick a single-ring setup, you could also get a number of various 2x setups across the ranges. There are even some 11-speed Shimano groupsets that are still available in 2x as well. 
SRAM is another popular manufacturer that majors on single rings across its mountain bike range, all the way from their SX Eagle through to their top-of-the-line XX T-Type Eagle Transmission.
The Eagle name represents the fact that this company has such a wide-range of 12-speed, single-ring groupsets. Their flagship model, the XX T-Type Eagle crankset comes with either 32, 34, 36 or 38-tooth chainrings, whereas the cheaper variants will offer fewer sizes, usually just 30, 32 or 34 teeth.
Then moving on to the two-ring SRAM options, you have the GX-1000 model that includes a 36/22t 11-speed crankset and could also be opted for in a 38/24t chainring setup in a 10-speed instead. Then lastly you also have a budget option, which is the S-200 that offers a 42/32/22t triple chainset with a 9-speed gearing system.
Since different mountain bikes come with certain axle-width standards that may differ from one another, the chainline of your bike is actually quite important. Now, since the cassette is at a different distance from the centreline of the bike with different standards, it then means that the chainring has to be a different distance from the axis as well to ensure that everything runs smoothly, across the whole range of gears.
Some brands that produce cranksets offer a variety of chainline options for their cranksets in order to accommodate all of the various axle widths that you may encounter, meaning that it will be really important that you pick the correct one for your bike.
Cyclocross Cranksets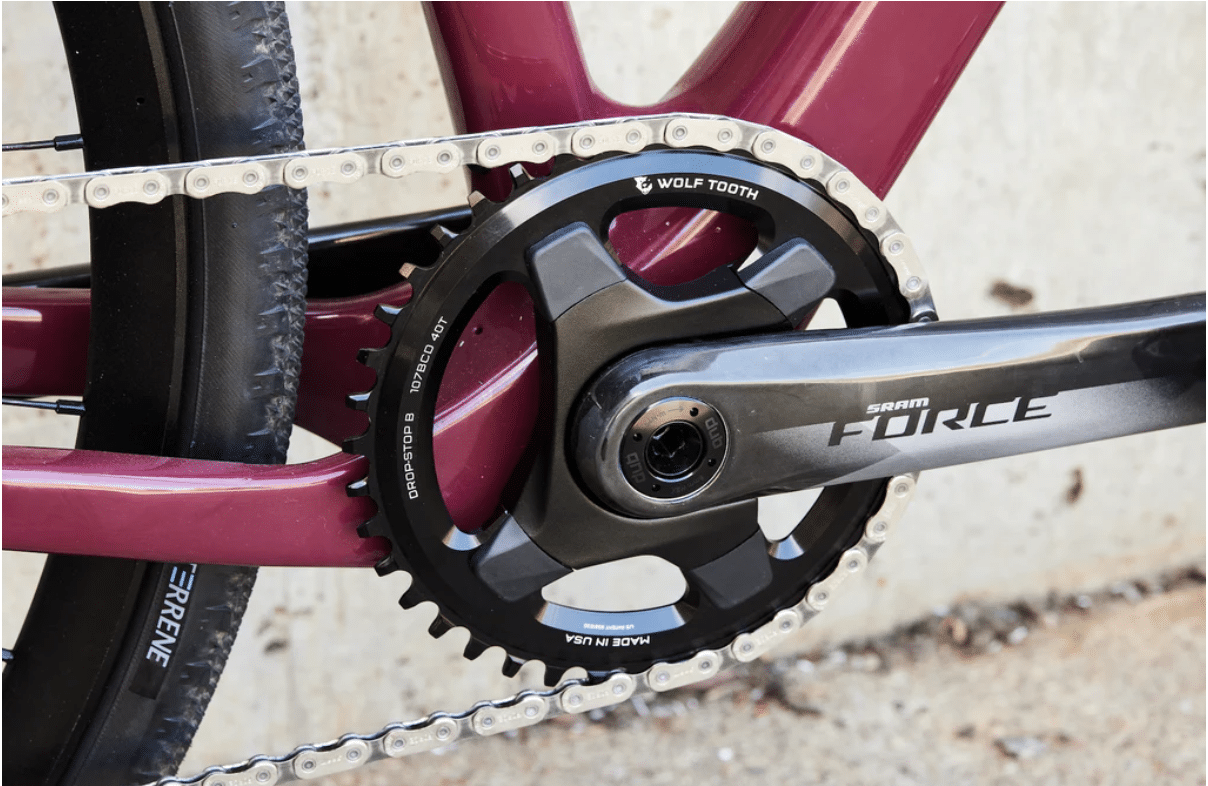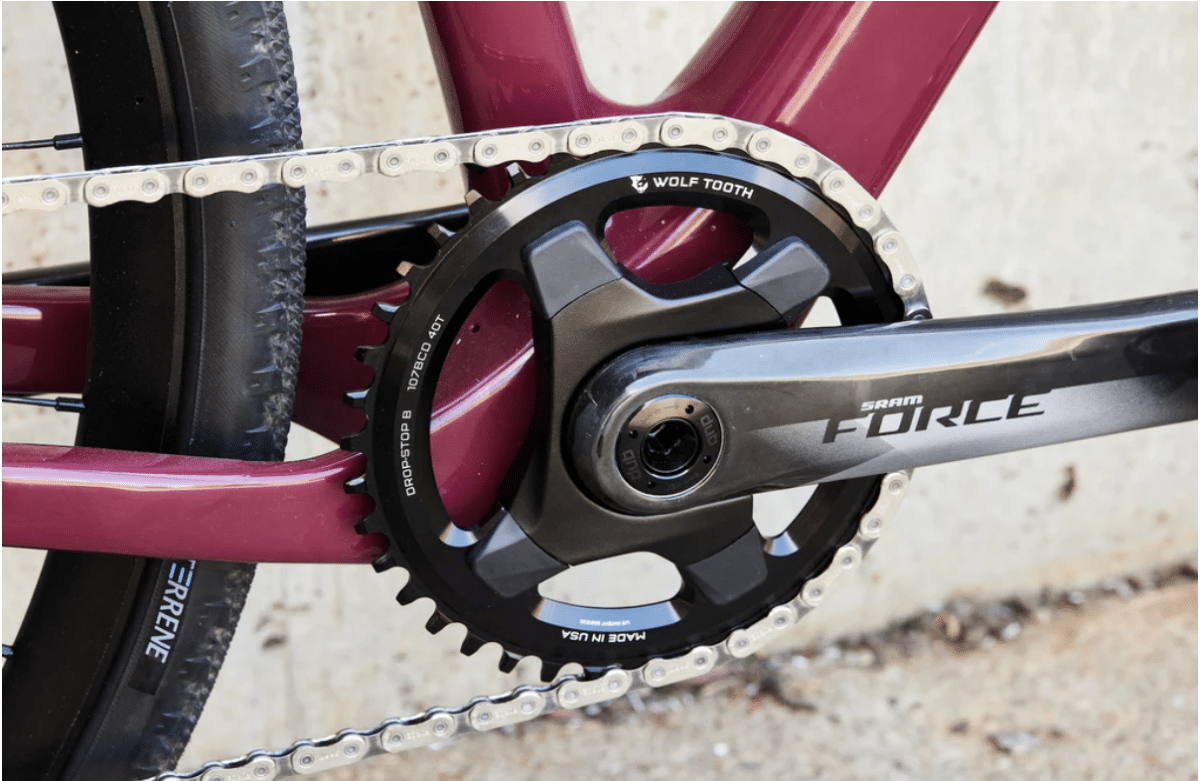 Now, when it comes to the cyclocross race bikes in today's era, the single chainrings have absolutely taken over in a big way, for the exact reason why they're so popular for gravel use; because there's less to go wrong when you find yourself cycling through muddy conditions. You also have the added benefit of being able to fit a chain guide in order to reduce the risk of a chain dropping off.
The classic cyclocross setup back in the day was a 46/36t two-ring groupset because this setup has a smaller jump between its chainrings, which makes for more assured shifting. You are still able to find this setup on some of the more modern-day rigs as well.
Electric Bike Cranksets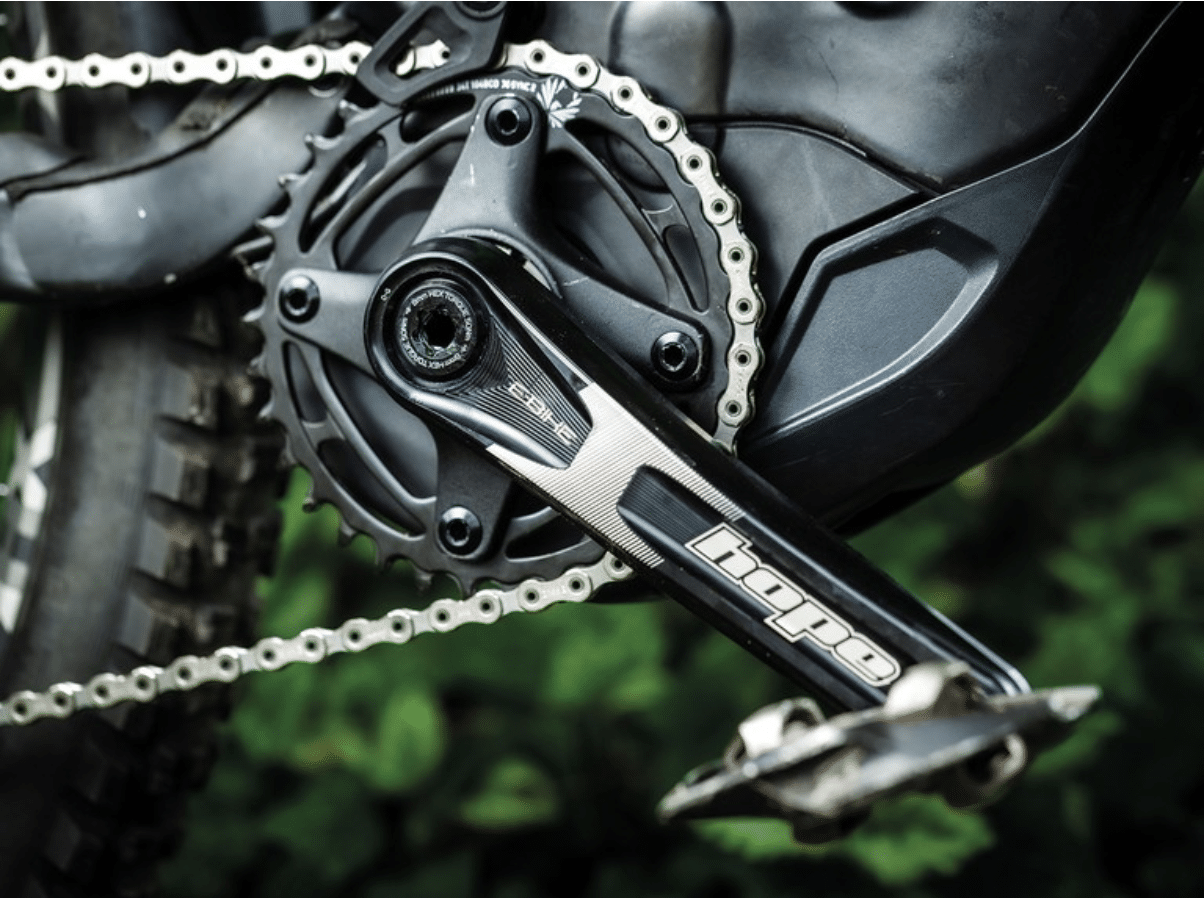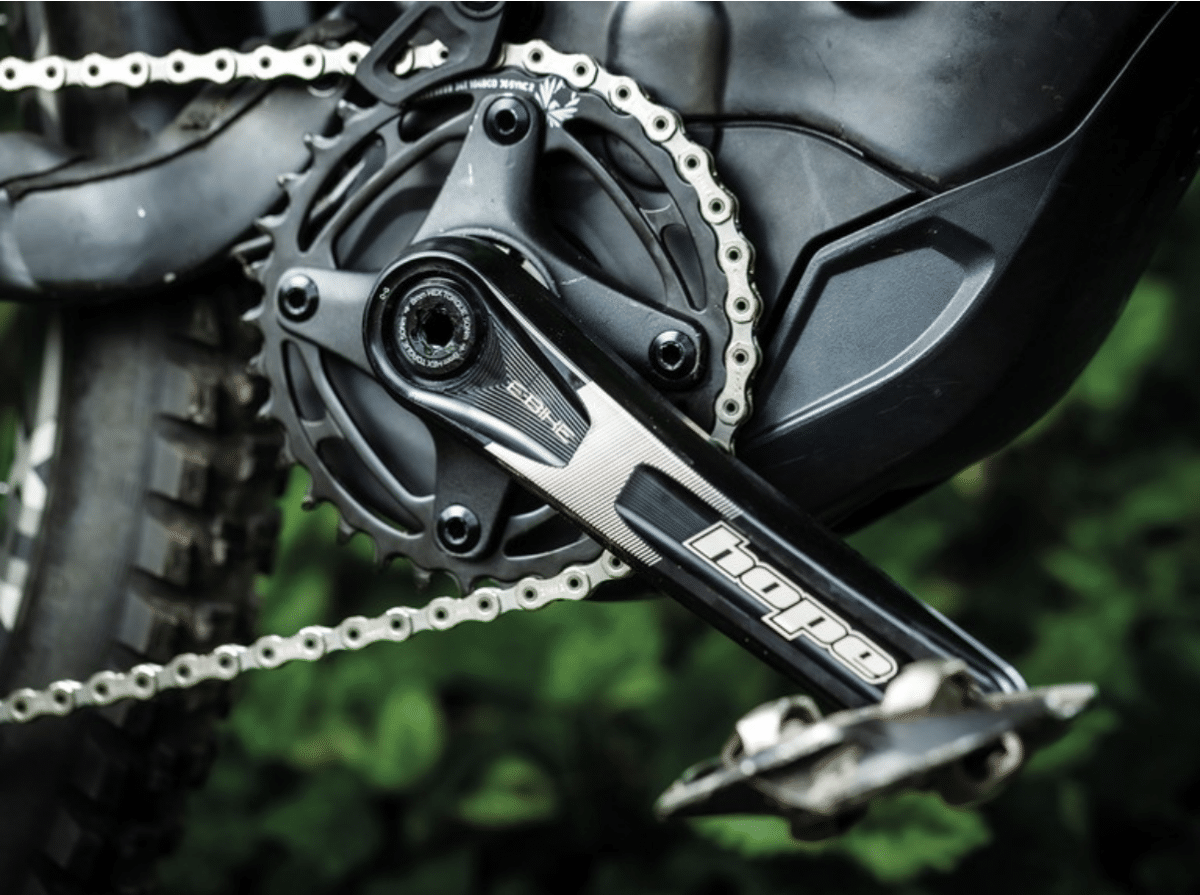 On electric bikes, you can either find hub drive motors, which are typically compatible with a load of various cranksets, whereas the mid-mounted motors will usually have their cranks and chainrings mounted separately from the motor's spindle. 
The mounting standards that your electric bike will have can differ from another, depending on which motor you have, whether it be Bosch, Shimano, Yamaha or Specialized, they all use different mounts throughout their ranges.
You are also able to purchase an aftermarket crank for most electric bike motors, with a few brands out there even using the old-school ISIS bottom bracket mount, which makes the compatibility a lot easier.
Final Words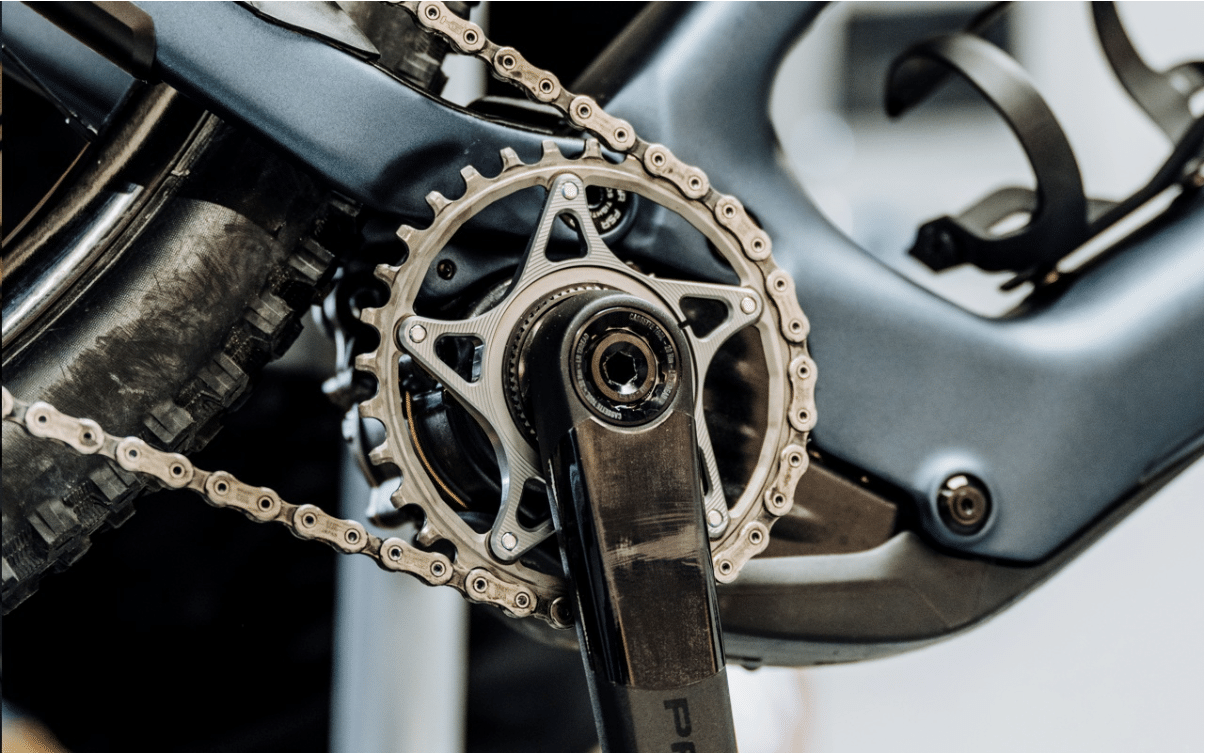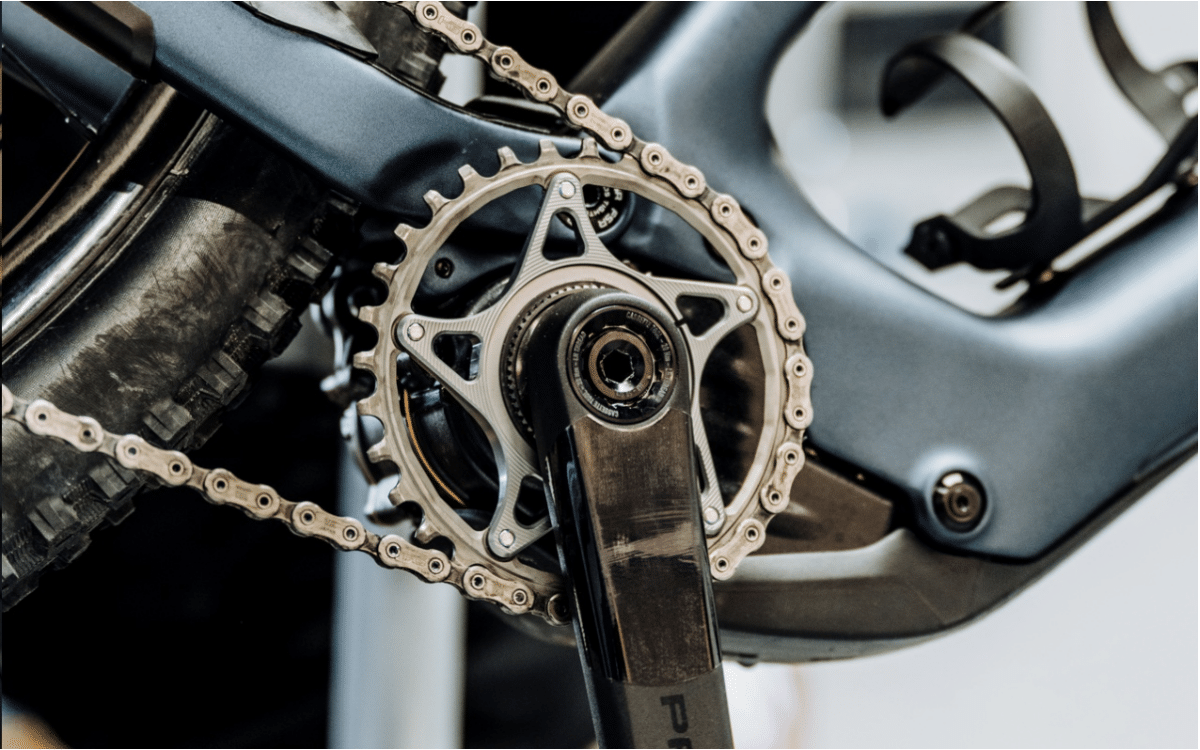 If you are a biker or cyclist who actually understands cranksets and don't just know that they're something that make your bike go forward when you pedal, you know that cranksets are very far from simple and there are loads of different things that you'll have to make sure you take into consideration when you want to replace your crankset or its parts.
There you have a full breakdown of the various crankset types that you can purchase on the market, and remember that if you're ever confused, it's sometimes just best and easier to stick to the brand and model of crankset that you already have on your bike.