Braking systems have become more and more advanced and their technology has really developed tremendously over the years as bicycles have evolved. It's crazy to compare our brakes now with the first brakes which were a rod shaped mechanism which had a piece of rubber attached to it which actually pressed directly onto the wheel itself. Now we have advanced systems using hydraulic technology which are so sophisticated that they even have features that assist your braking, like ABS in cars. So to help us visualise just how far we've come i've made a list of the most common brake types and some pros and cons to them as well.
Spoon-style brakes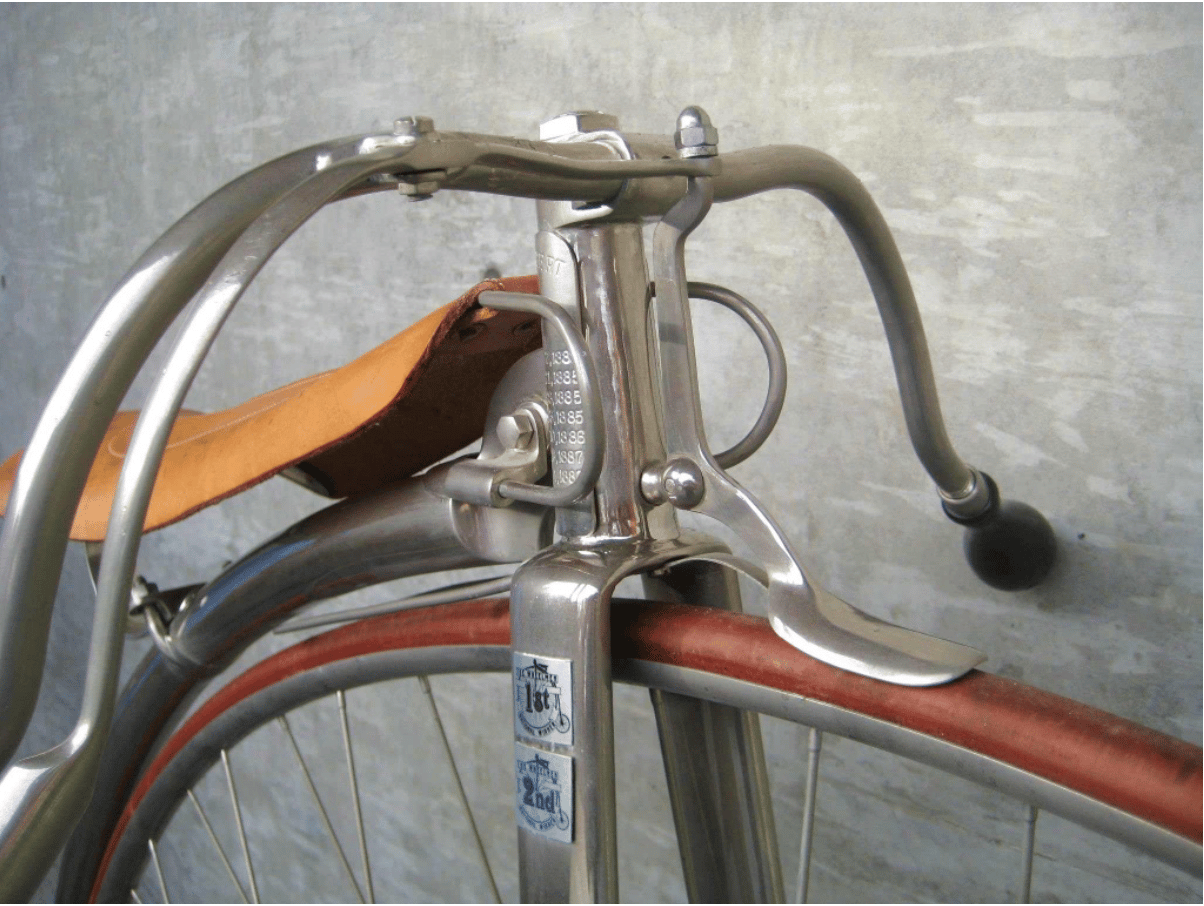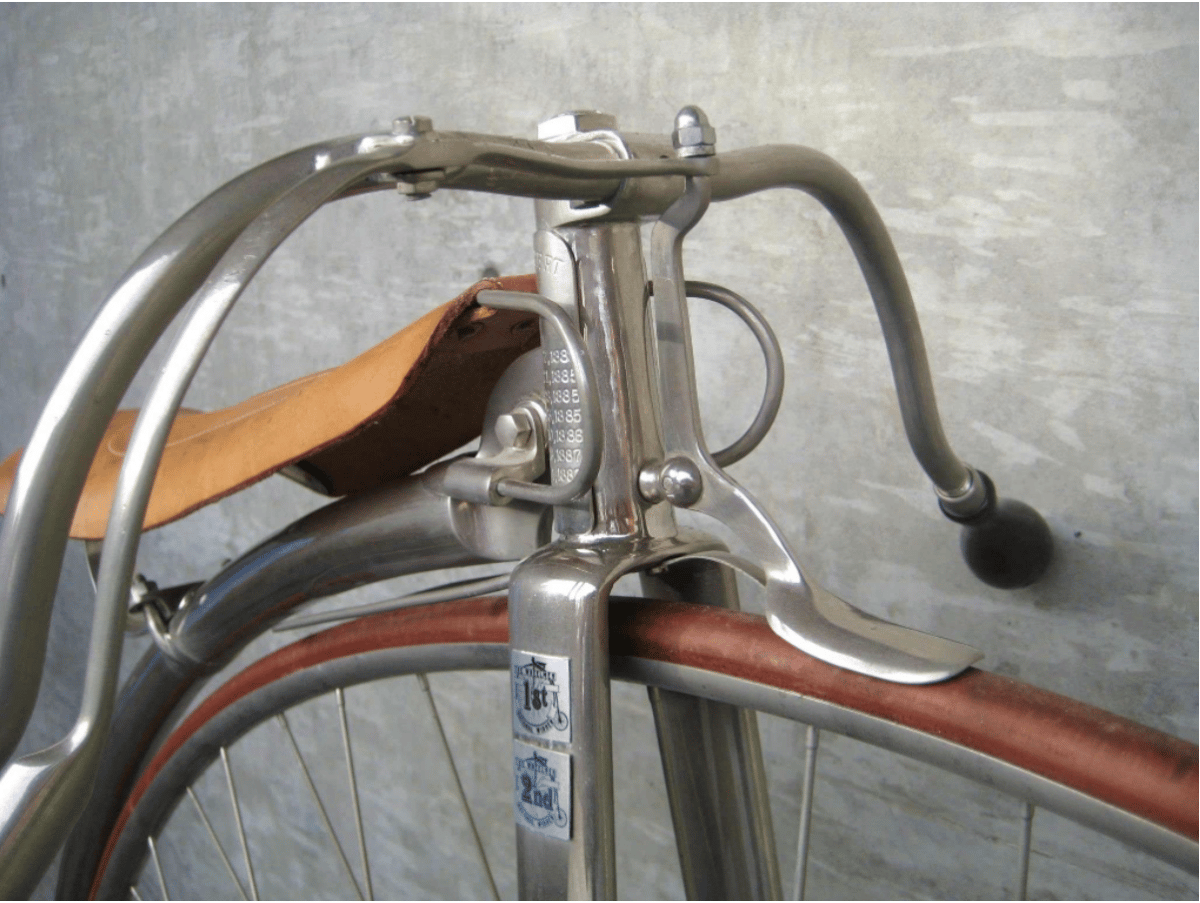 This style of braking was invented around the time that bikes didn't even have brakes yet and people were braking with their feet. The people who invented this style of braking had quickly realised that sometimes it is not always ideal to brake with your feet and they needed to find another way. The first time that they had designed they actually only had a piece of metal which pressed against the tyre but after some time they noticed that this began to tear the tyre so they decided to put a rubber piece on it instead. These brakes can actually still be found on very cheap bicycles or vintage bikes.
This type of braking system's best attribute is that it is a simple to understand mechanism but other than that it wasn't very good and had very little stopping power and even after they added the rubber piece it would still wear down the tyres.
Coaster brakes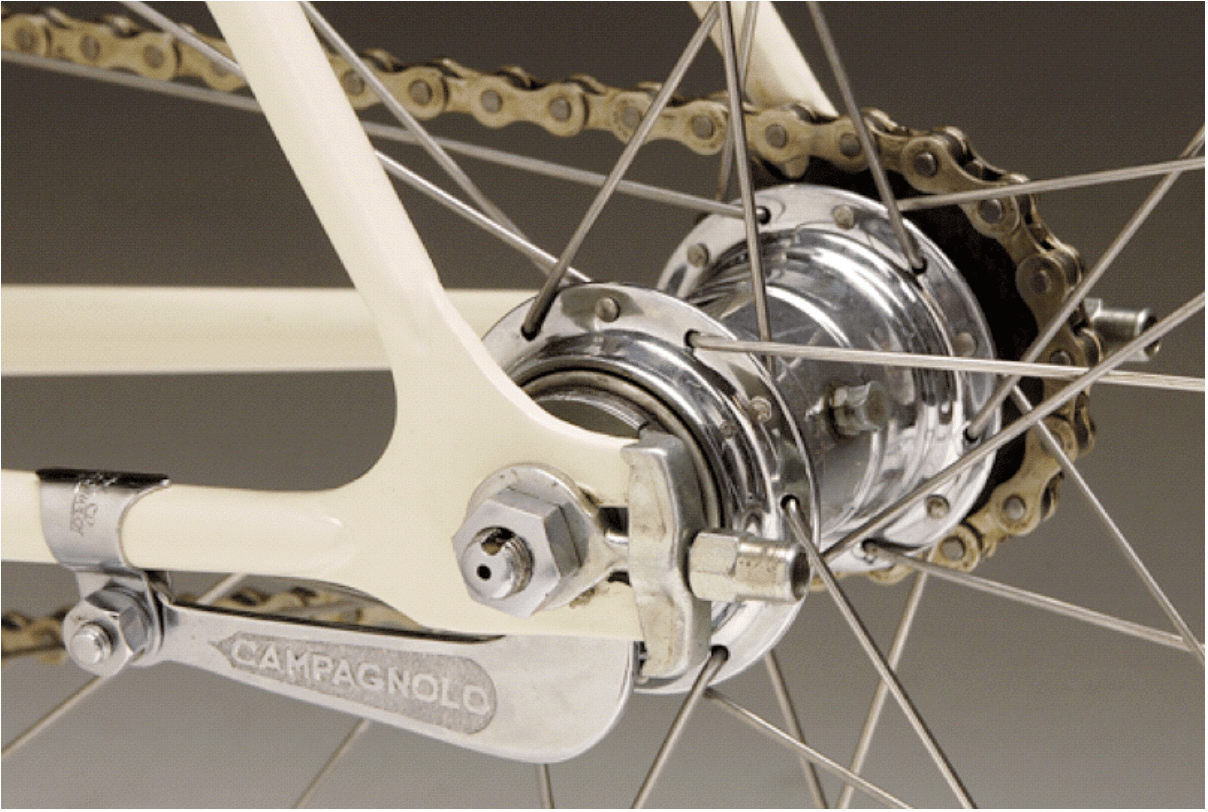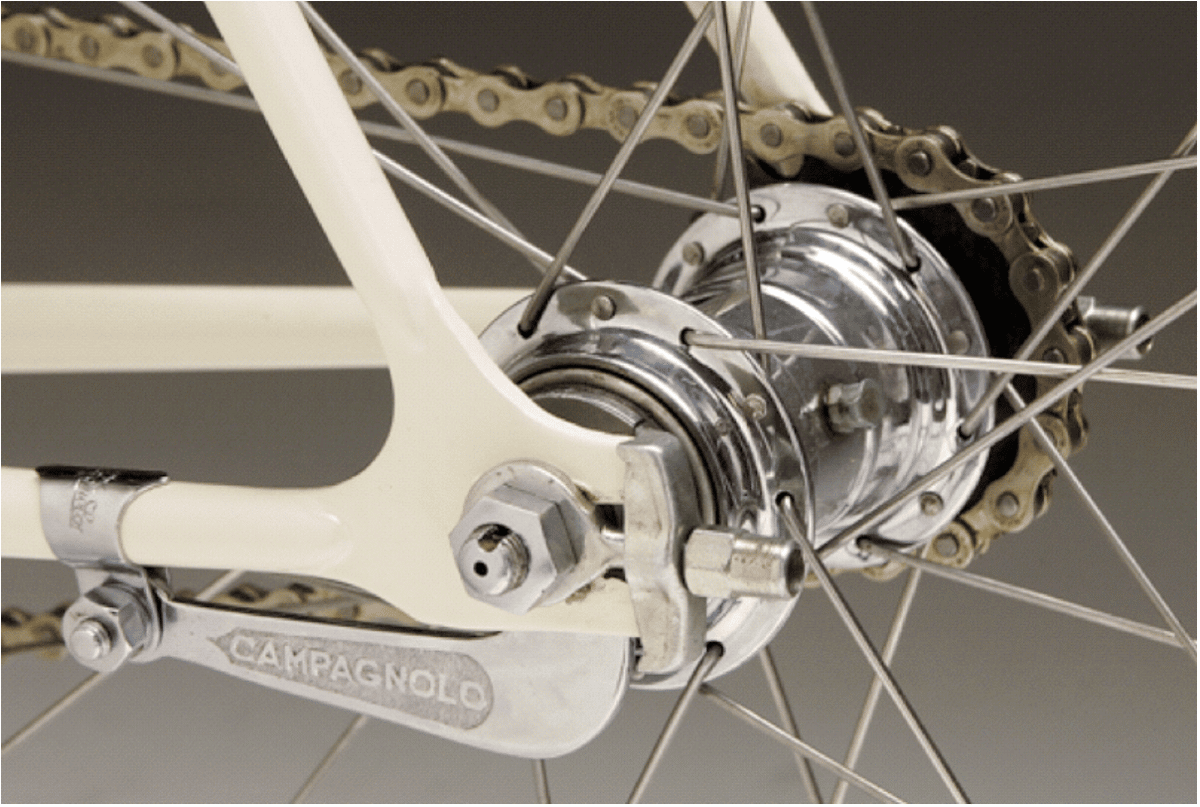 This type of braking system is actually found a lot still to this day on cheaper more leisurely bikes. The braking system is actually located inside of the rear hub of the bicycle and works by pedalling backwards. These bike brakes are quite effective and that's why it is still found in most single-speed city bikes.
An advantage of using this specific system is that it is super easy, highly effective and doesn't even require a lot of maintenance to take care of it. The biggest problem seen with these types of brakes is that they're easily used when you aren't meaning to and although it is effective it doesn't provide a lot of braking power.
Drum brakes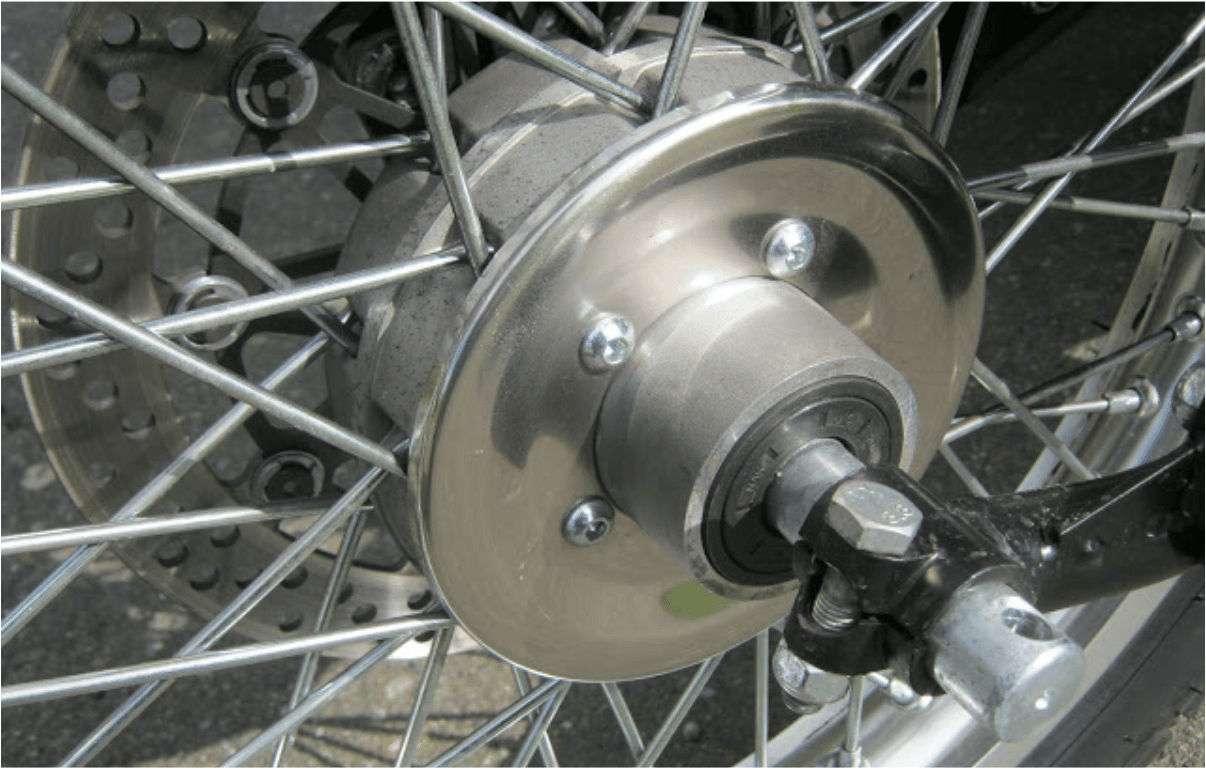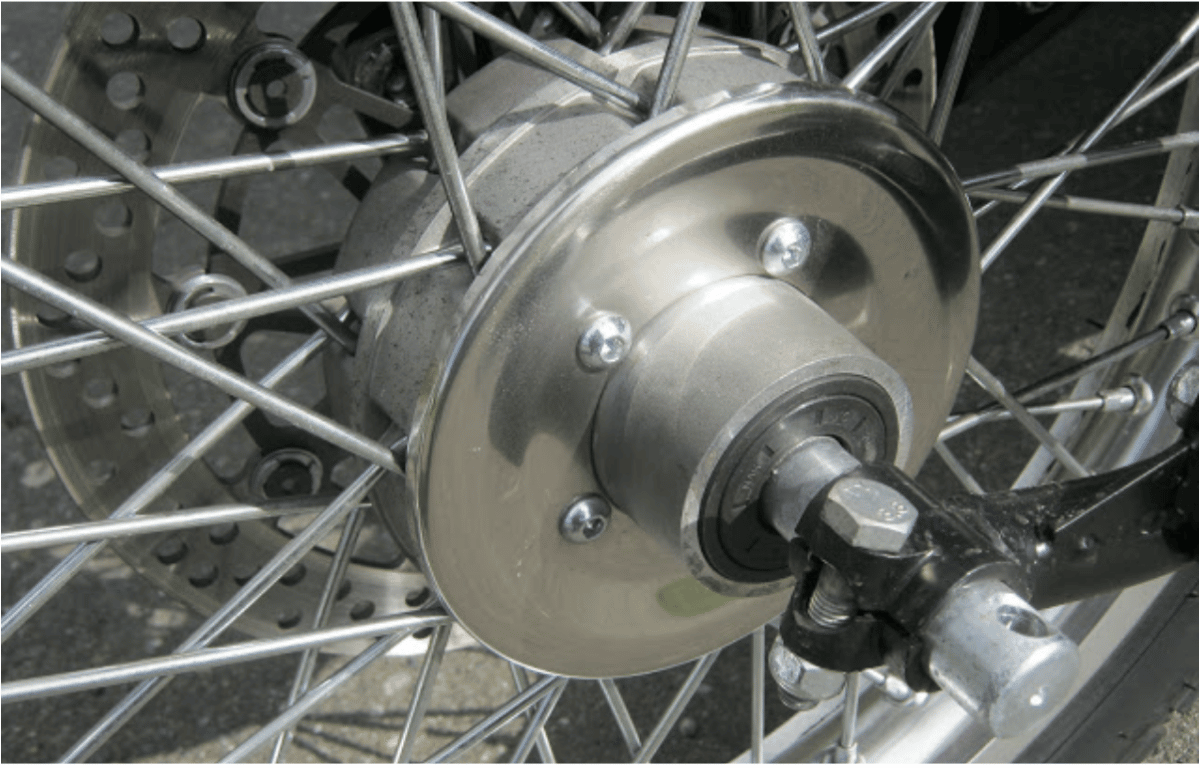 Just like the coaster brakes these brakes are also used on single speed bikes and the brakes are tucked into the rear hub. This type of braking system uses callipers that press from the inside out and was actually inspired by automotive vehicle brakes. Like the coaster brakes, these brakes were super easy to maintain and required virtually no attention; however, the stopping power was still lacking in these brakes. The biggest difference seen in this braking system from the coaster brake is that this braking system is activated by a lever which needs to be pulled on the handlebars.
The good thing about these brakes is that they're super easy to use but the biggest problem is the braking power which still just isn't good enough for people looking to cycle at higher speeds.
Rim brakes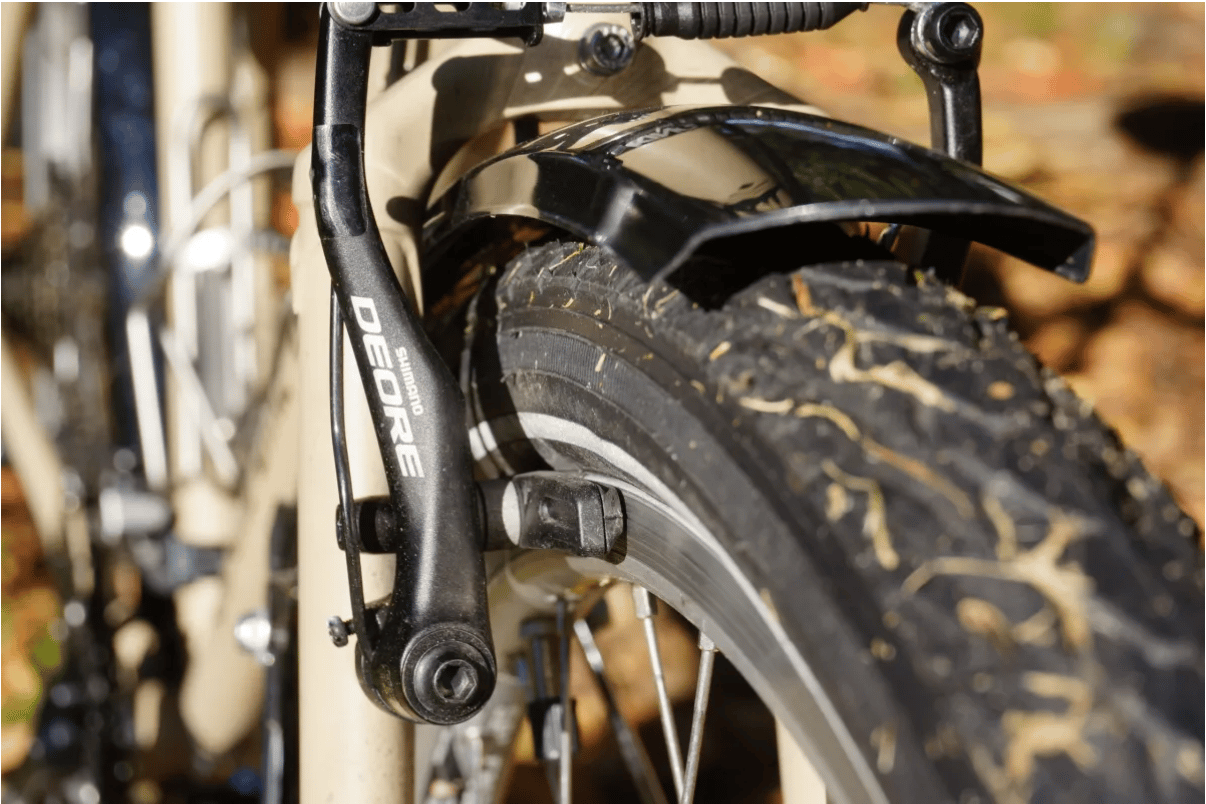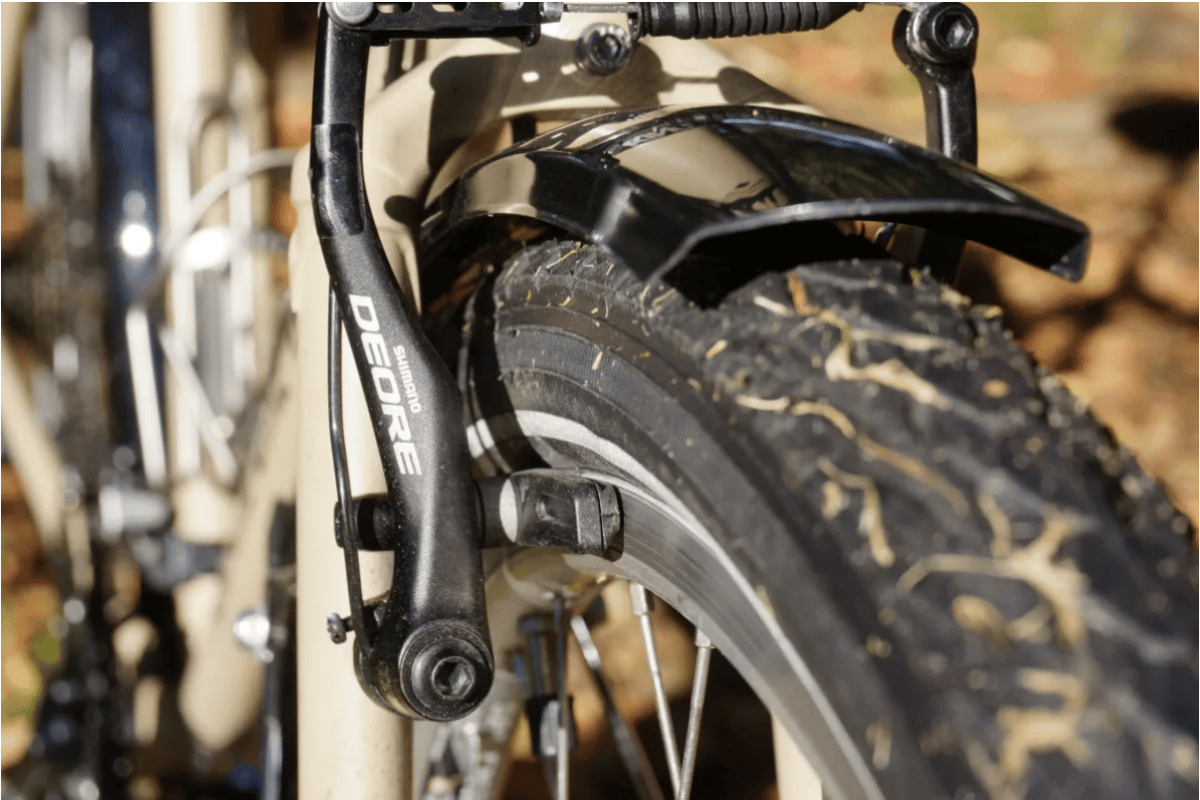 The rim brakes were a huge breakthrough in the biking community and became popular very quickly and have stayed very popular for many many years. As many of you are probably aware this type of braking is done with two rubber pads that press against the side of your rims. There is actually a variety of rim brakes from which you can choose, the main type of rim brake is the cantilever brake.
This type of rim brake had a very simple mechanism and was only made up of two arms, which pivoted back and forth, and a cable which tied these two arms together. Everything was controlled by a lever, on the bike's handlebars, and when this lever was pulled it would engage a hanger which then engaged the two arms to clamp down on the rim.
Nowadays we hardly see this type of braking system on any new bike except for cheap, cyclocross, city and low end bikes but it was its most popular when mountain bikes, which needed a better brake system, started coming out.
V-brakes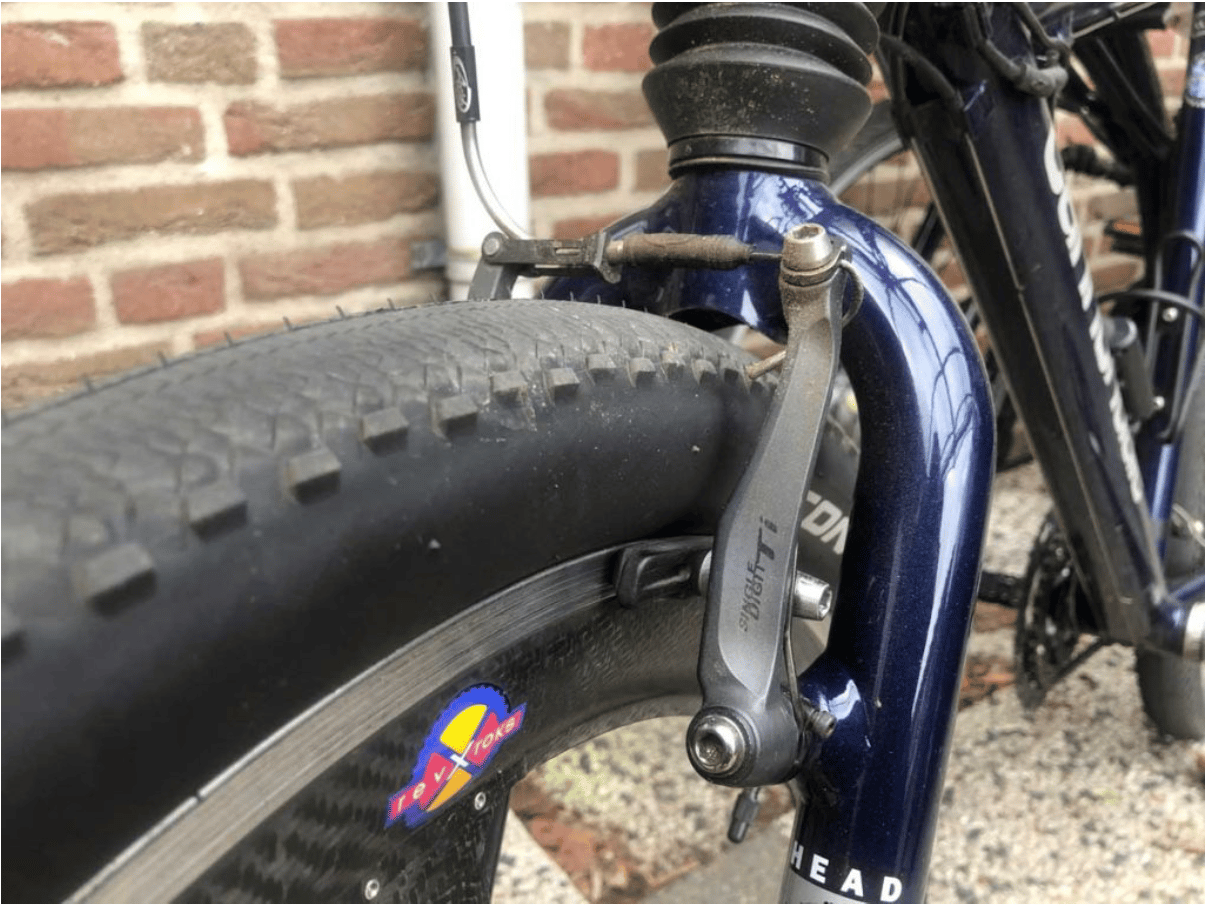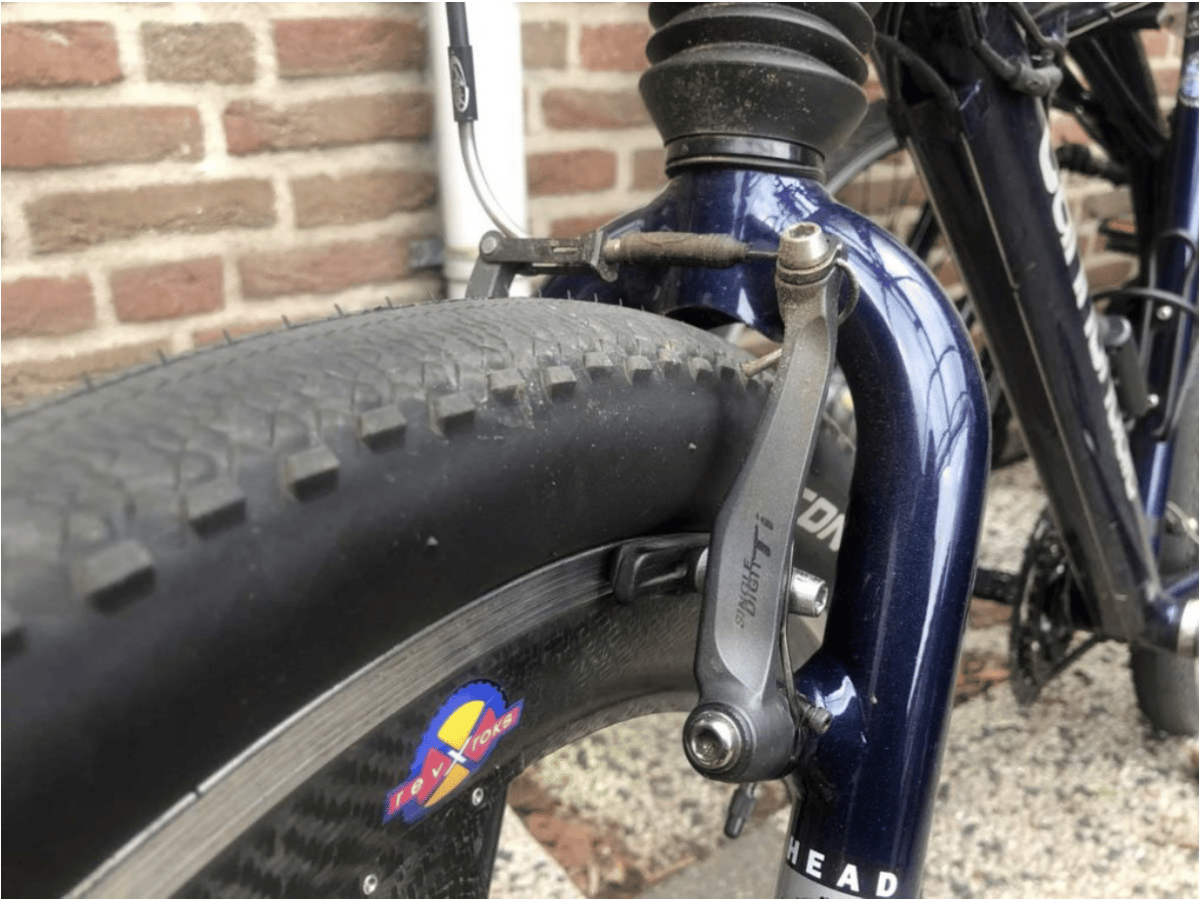 These types of brakes came out a long time ago but the advantages that this system offered still makes it quite relevant in today's era as well. They were able to make this system such a smash hit because they just took the best brake system at the time, which was the cantilever, and improved on it. They started by making the pivoting arms longer and also made the connecting cable parallel to the ground so that they were able to get more leverage.
This way of designing brakes became so popular that even the huge brand, Shimano, built their own parallelogram models which were a hit amongst the hiking community. Until the invention of disc brakes came, these were the must have brakes on all bikes and were a flag-ship.
Since the travel is longer in the v-brake compared to the cantilever brake it needs a special type of lever so levers which were made for road bikes weren't compatible with these brakes because the travel on a road bike lever is much smaller than a mountain bike.
Although this braking system had amazing braking power and was a huge step up from previous braking designs it is very mud-sensitive and if the pads or the rim was wet or dirty then it would affect the performance of the brakes.
U-brakes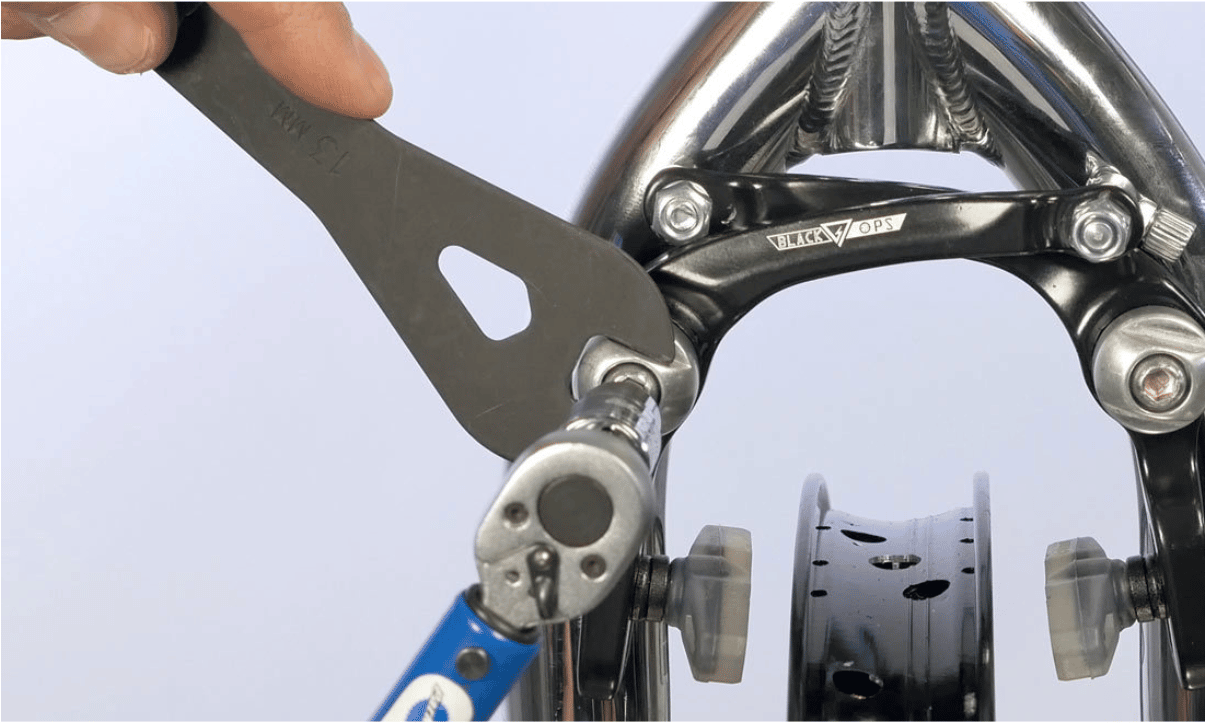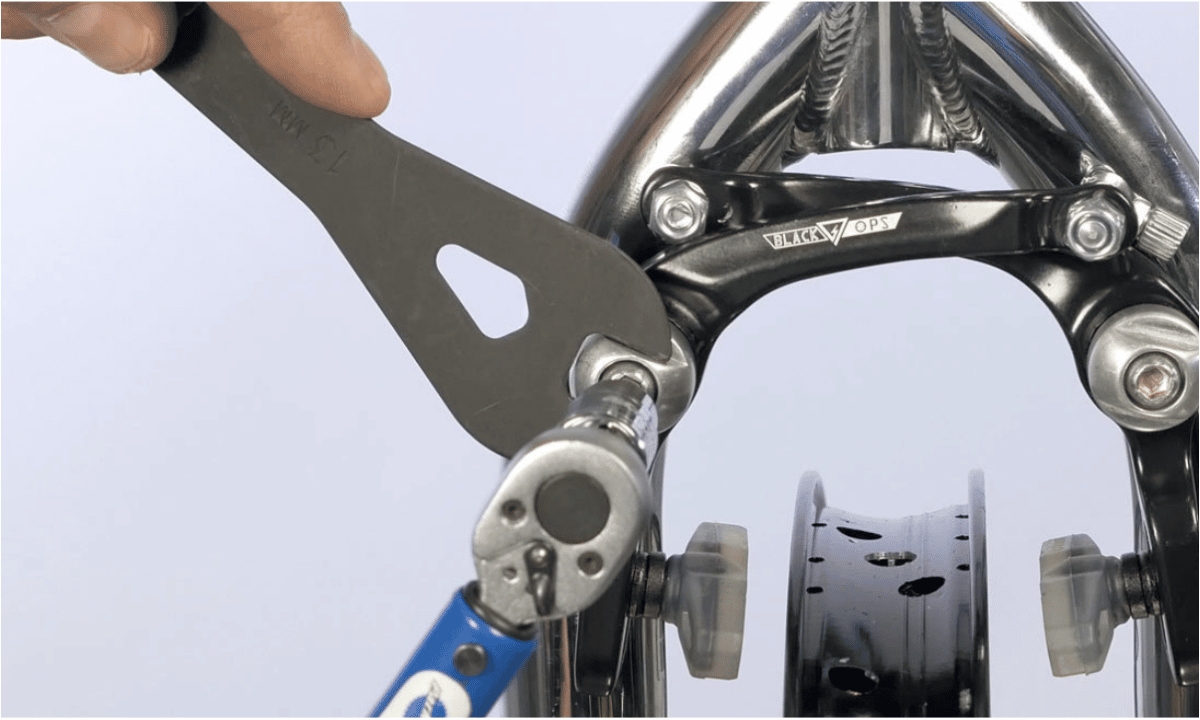 All of the braking systems that have been mentioned so far have all needed two mounting points because they're made up of two pieces, the U-brake is the first single piece part. This type of braking system hasn't actually seen much of a difference in its use, which is pretty impressive for a piece that's so old. The U-brake was initially designed for road and city bikes and hasn't really diversified since then. 
The u-brakes that were made for city bikes didn't really evolve that much but brakes which were made for road bikes have actually evolved with the road bikes and actually are becoming more compact, aerodynamic and light, the best high-end models can even weigh as little as 100 grams. They've achieved this by using much better materials which offered higher stiffness and a redesigned wind-cheating shape. These brakes are also very versatile and can be made compatible with basically any type of rims, alloy or carbon, simply by changing the pads.
The whole principle of how this brake creates stopping power hasn't changed, they've just improved its technology. Manufactures have been able to develop a sing and double pivot sense, the double pivot is able to brake faster and harder.
Sadly they have yet to figure out a solution for the mud and water sensitivity as this braking system is still sensitive to mud and water on the rim which can drastically affect its braking performance.
Hydraulic rim brakes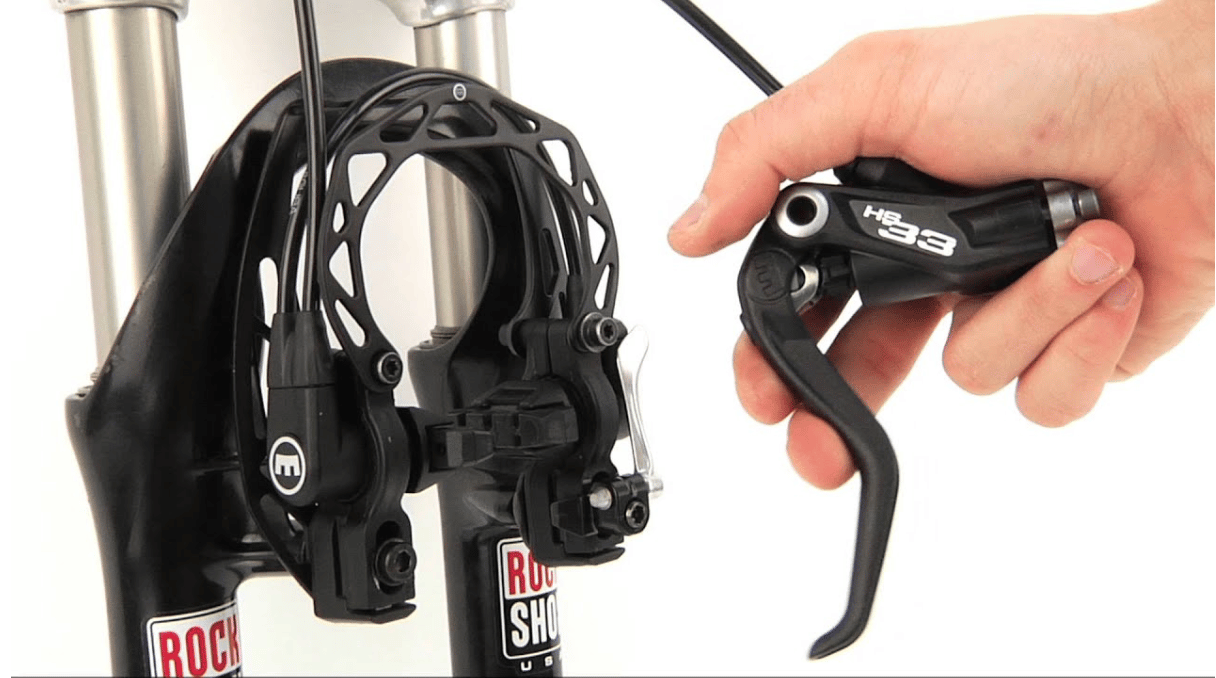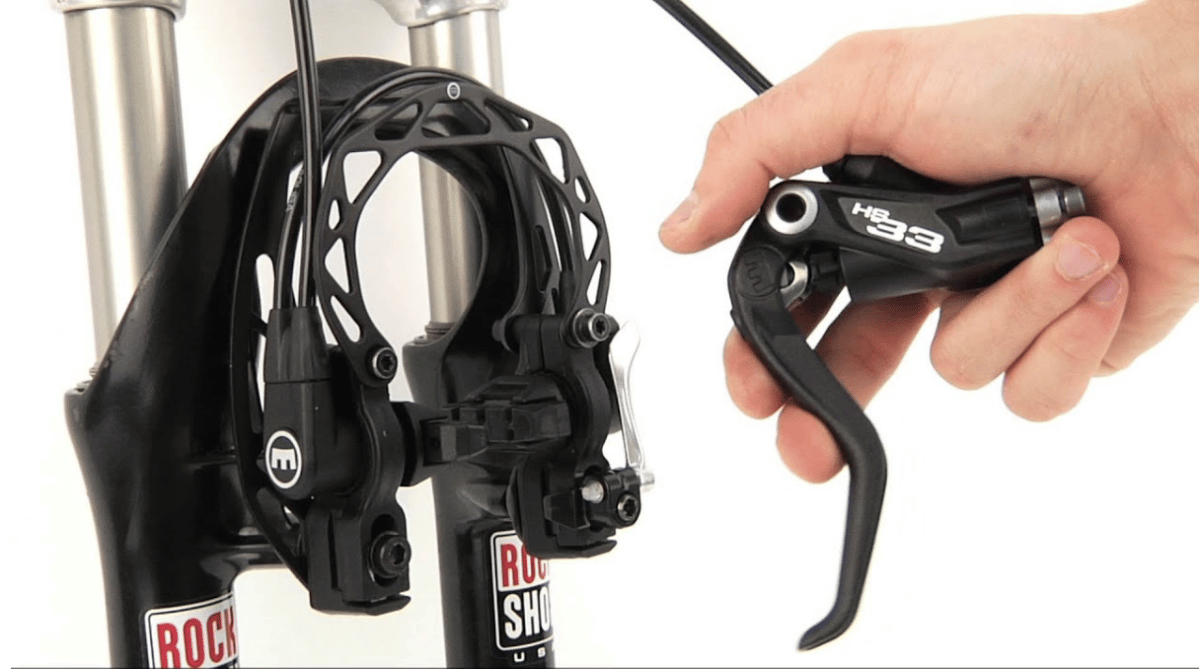 This type of braking system did not see that much fame at all and wasn't very wide-spread. The one model that saw the most fame was the Magura HS, this product looks very similar to the cantilever brake but actually has a piston in each of the callipers, which pushes the pads against the rim of the bike. There is one hose which goes from the lever that you'll pull to activate the system to one of the callipers, then the second hose will connect the two callipers to make sure that the hydraulic fluid is split evenly between them. It has mostly been city bikes that have been seen with this type of brake system on them but even some mountain bikes and trial bikes have had them.
These brakes offer really good braking power but with them clamping down so hard it also results in the pads damaging the rims and may wear them down over time.
Disc brakes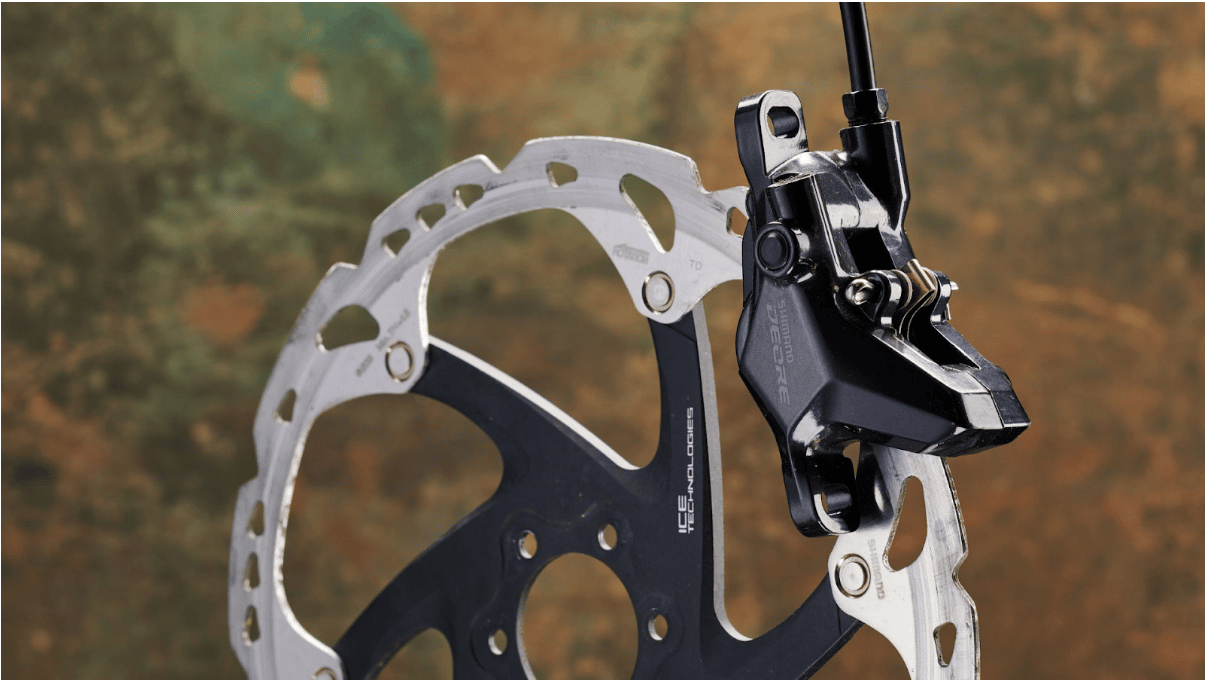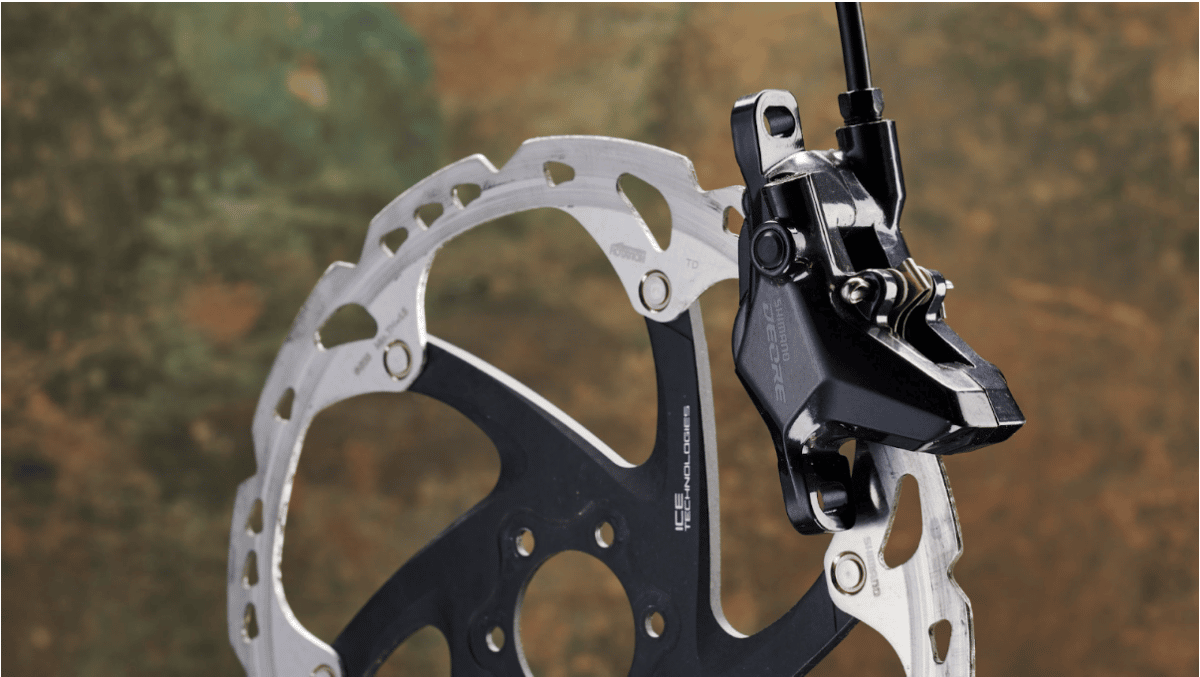 Disc brakes are one of the best types of braking systems that you can have on your bike right now. The way that disc brakes work is basically you have a calliper, which is made up of two brake pads, that clamp down on a rotor which is attached to the wheel hub.
The disc brake has seen a lot of popularity due to all of the advantages that it offers. Some of which include excellent brake power, reliability, no rim wear, functions well in all weather conditions dry or not and probably the best of them all, the ability to control exactly how much braking power you want.
The big disadvantage that you get from these brakes is the weight, the disc brakes are much heavier than most other braking systems. Other than that they are an amazing choice. There are two types of disc brakes that you can get and they are mechanical disc brakes or hydraulic disc brakes.
Mechanical disc brakes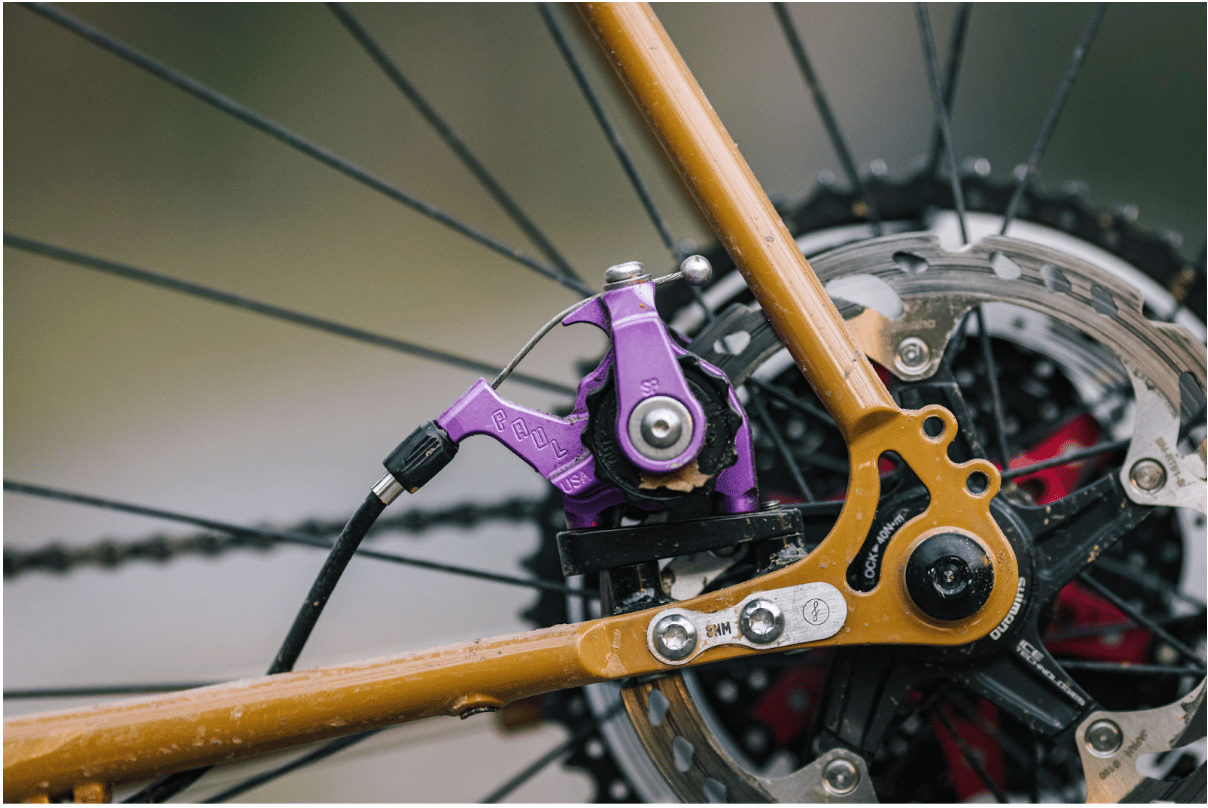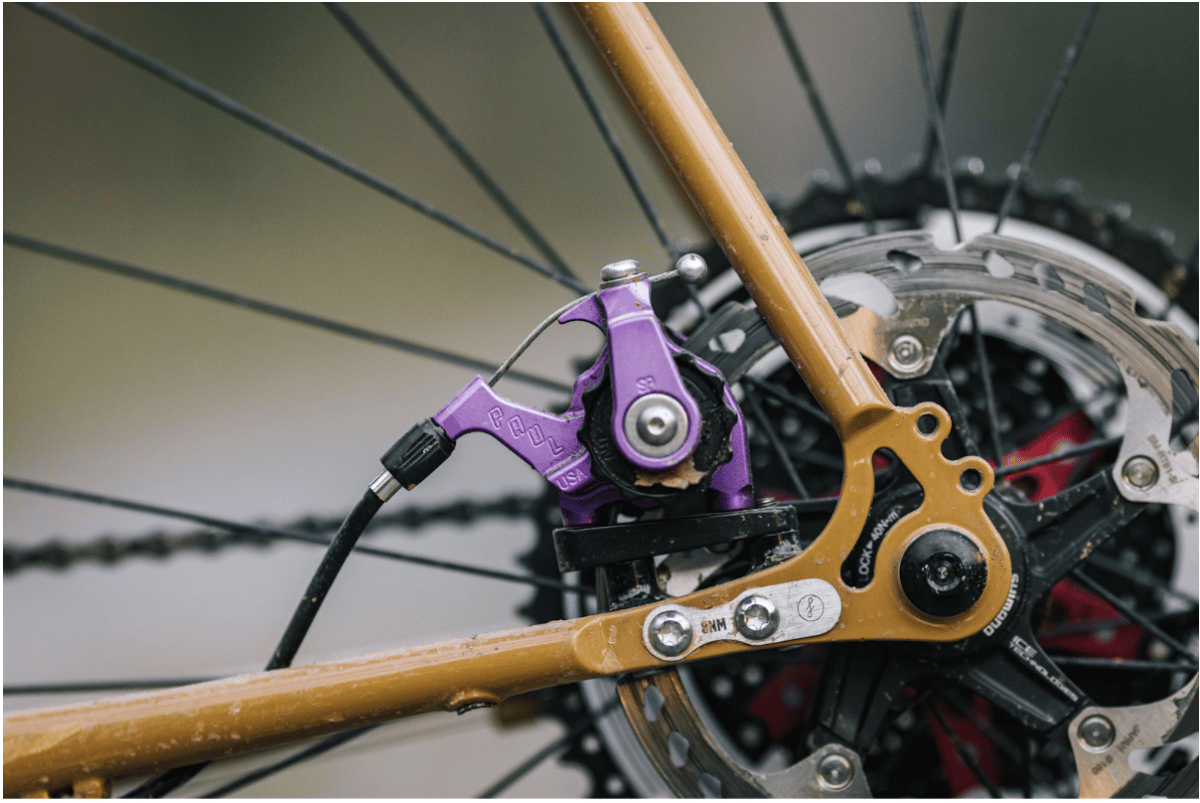 The cables that make this system work are very similar to that of the rim brakes, the steel cable does all the work and pulls the brake pads from the calliper. It may seem like this mechanism is super simple, which it is, but it still has a lot of problems, making it pretty unreliable. The most popular issues that you may come across with this system is wear, oxidation and jamming.
Another interesting thing about these brakes is that not all of them work the same. On the low-end model bikes there is only one pad that is moving while the other one stays still and waits for the moving pad to press the rotor up against it. On all mid and high level models you'll find that both of the pads travel at the same time.
These brakes can be found on all types of bikes from mountain bikes to road bikes. One thing that you should keep in mind is that if you have this brake system then the wear on the brake pads aren't equal so you might have to adjust them after some time.
Hydraulic disc brakes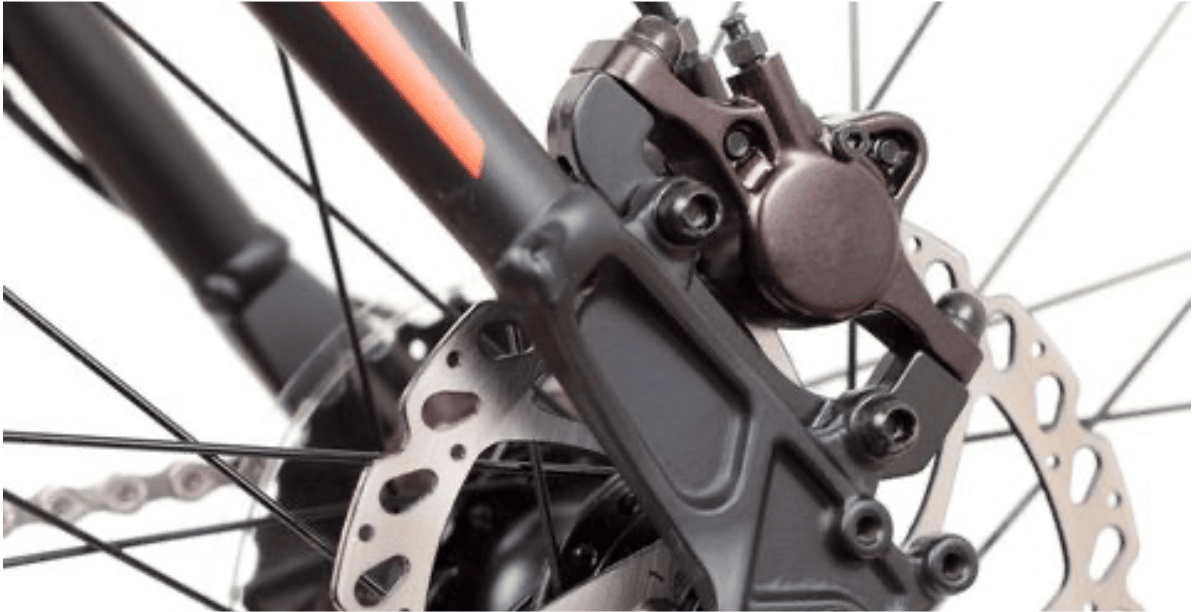 These brakes are really the highest level of braking technology in bikes that we have right now. These brakes are seen on all types of brakes now and are expected to be around for a very long time because of their quality and reliability.
This system is powered by brake fluid or mineral fluid which runs through the hose through the pull of the lever on the handlebars. There isn't really a better liquid to use for this system however, the brake fluid has a tendency to overheat.
Inside the calliper, you don't have to do any sort of maintenance because after some time as the brake pads wear down they adjust themselves. If you are someone looking to do some extreme riding then you'll be happy to hear that they even offer brakes with two pistons for each pad, meaning that you'll get even more stopping power.
The main disadvantage to this system is that it is even heavier than the mechanical disc brakes which were already pretty heavy. The performance that this system offers is insane though as it offers amazing braking power and even has sensitive modulation, which means you can control exactly how much stopping power you want to exert.
Brake rotors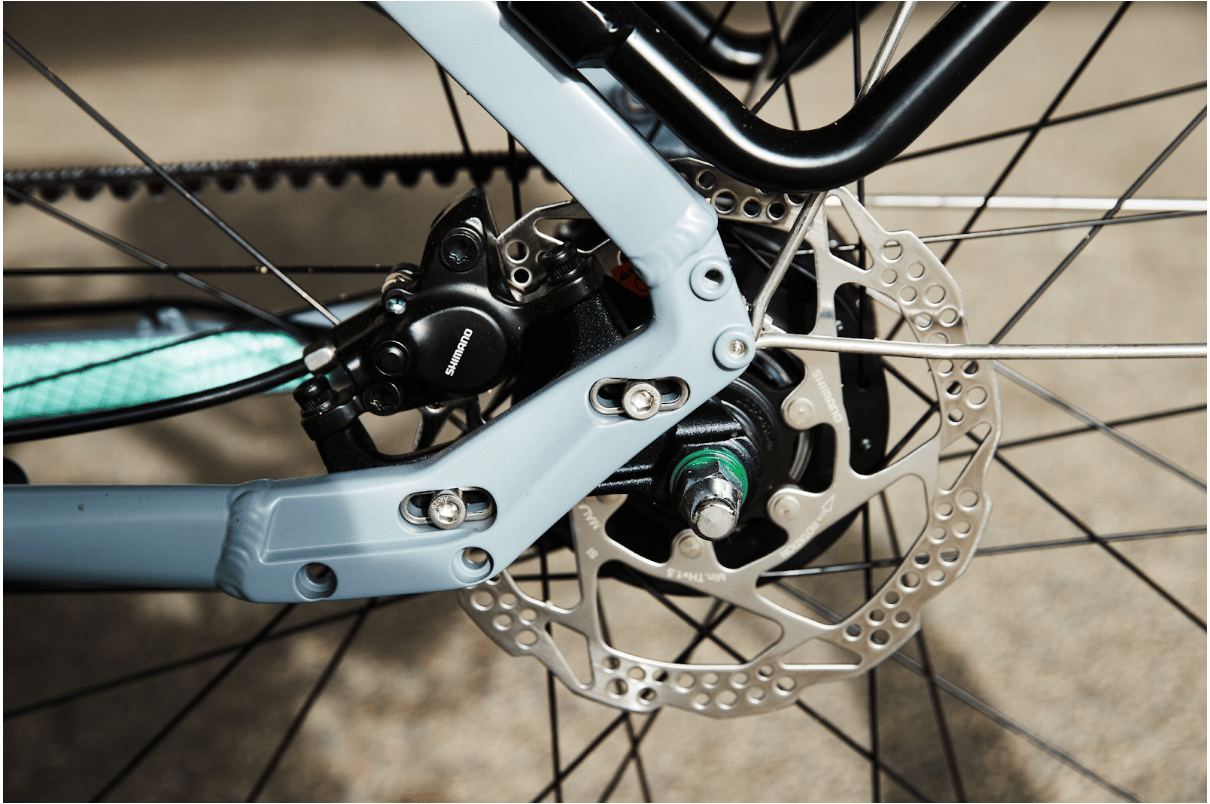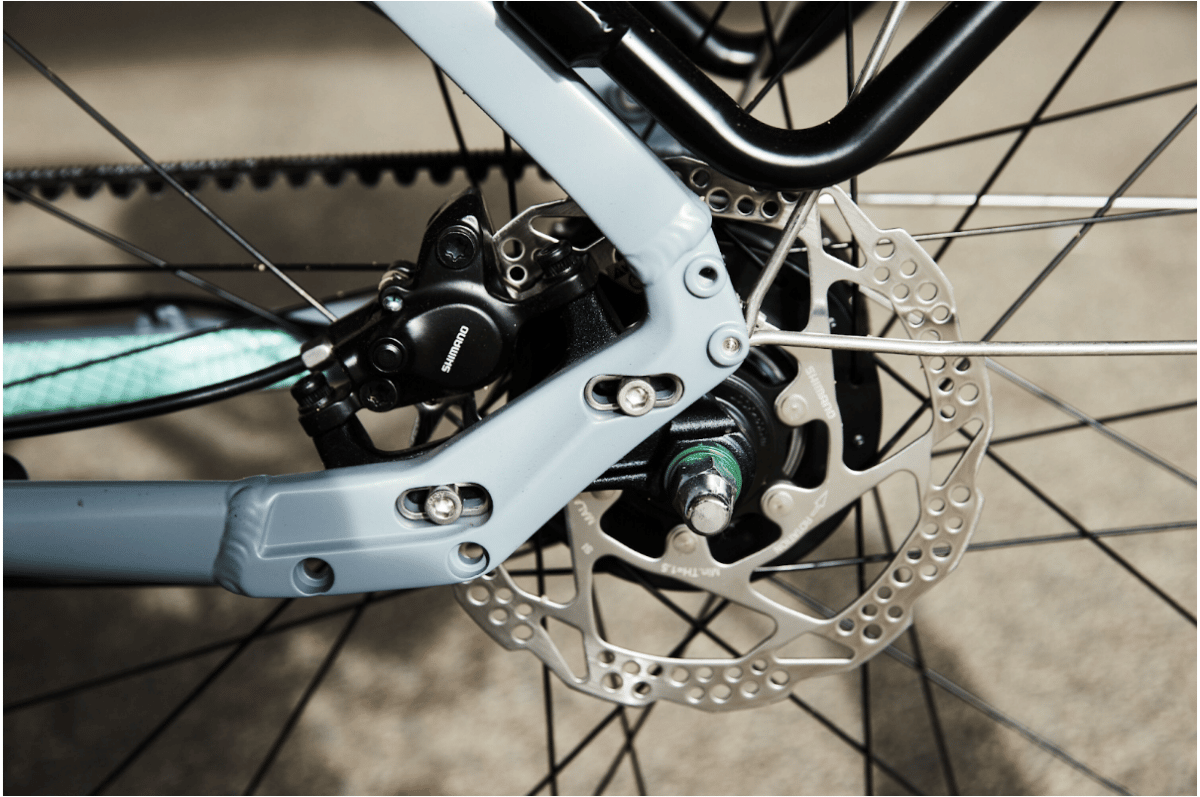 Brake rotors come in many different sizes depending on what type of performance you'd want from them. They come in sizes starting at 140mm and go up to 203mm, the braking power you get from the rotor is increased as you go up in size as well as the weight of course. 140mm rotors are most popular amongst disciplines like cross-country racing where having a lot of stopping power isn't that important while disciplines like downhill require a lot of fast stopping power so it's more popular to have the biggest, 203mm, rotor.
There are a few different ways that manufacturers like to make their rotors. Shimano , for example, has a rotor that has an aluminium core, which they like to call Ice Technology, while other models have more fans to increase the air flow around the rotor in order to keep it cool while you're riding. Then there are other manufacturers that like to use the floating rotor, which is just another type of technology used, which gives the rotor a slight lateral movement so that when you break it falls into place, in between the pads, better.
When it comes to the mounting of the rotor then all manufacturers do it the same, except for Shimano. Shimano has developed their own way of mounting their rotors which is called CenterLock, it's essentially stiffer and easier to mount than the regular IS 6-bolt mount that other manufacturers use. Although 6-bolt rotors can be mounted onto CenterLock hubs using an adapter you won't be able to use a CenterLock rotor on anything other than a Shimano hub.
Caliper mount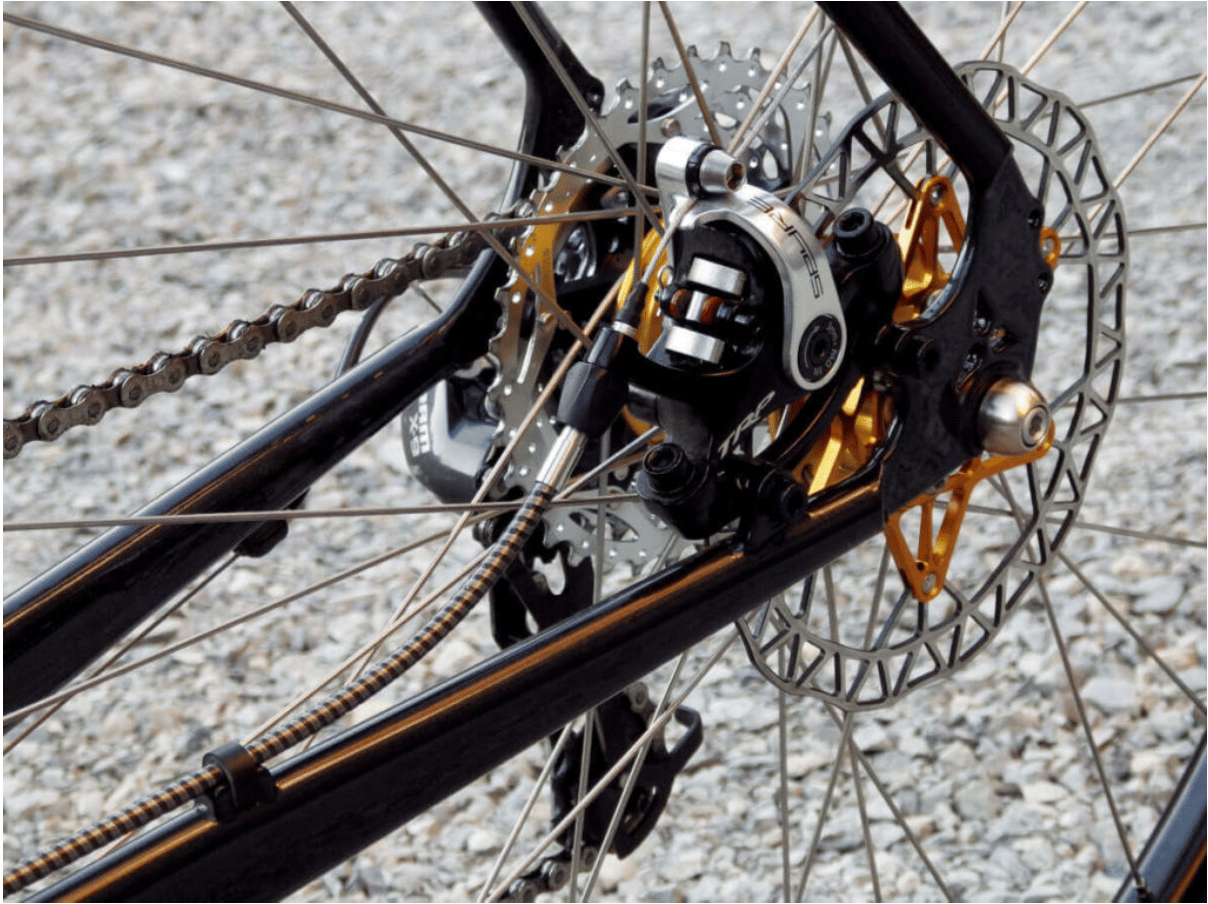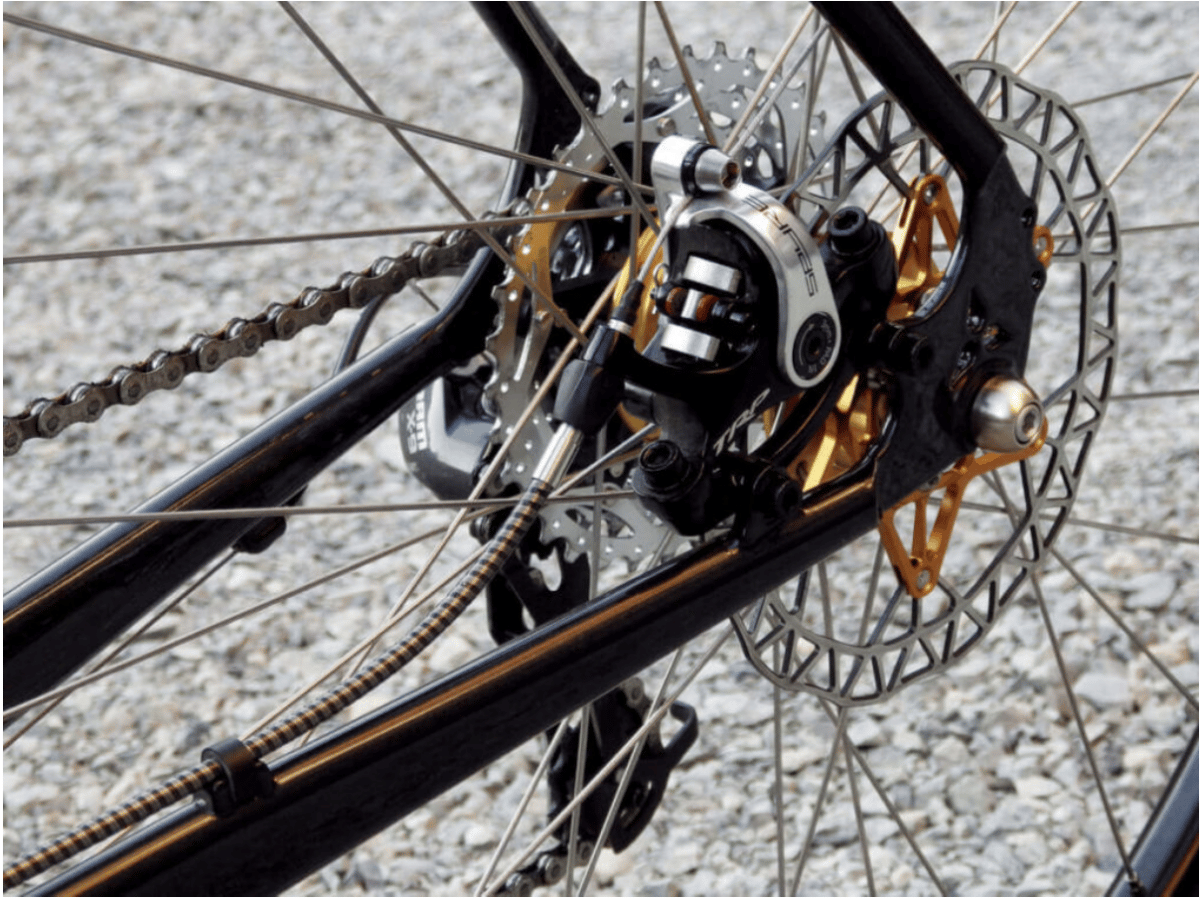 A lot of mount standards are available for callipers to be mounted to the frame of the bicycle such as IS, PM and Direct Mount, remember that they are not interchangeable or compatible with each other. If you have a rotor that is bigger than 160mm then you'll need to use an adapter. If you do have an adapter then it is important to remember to use the right length of screws because if you don't and they're too short then it could cause damage to the mount thread.
Brake pads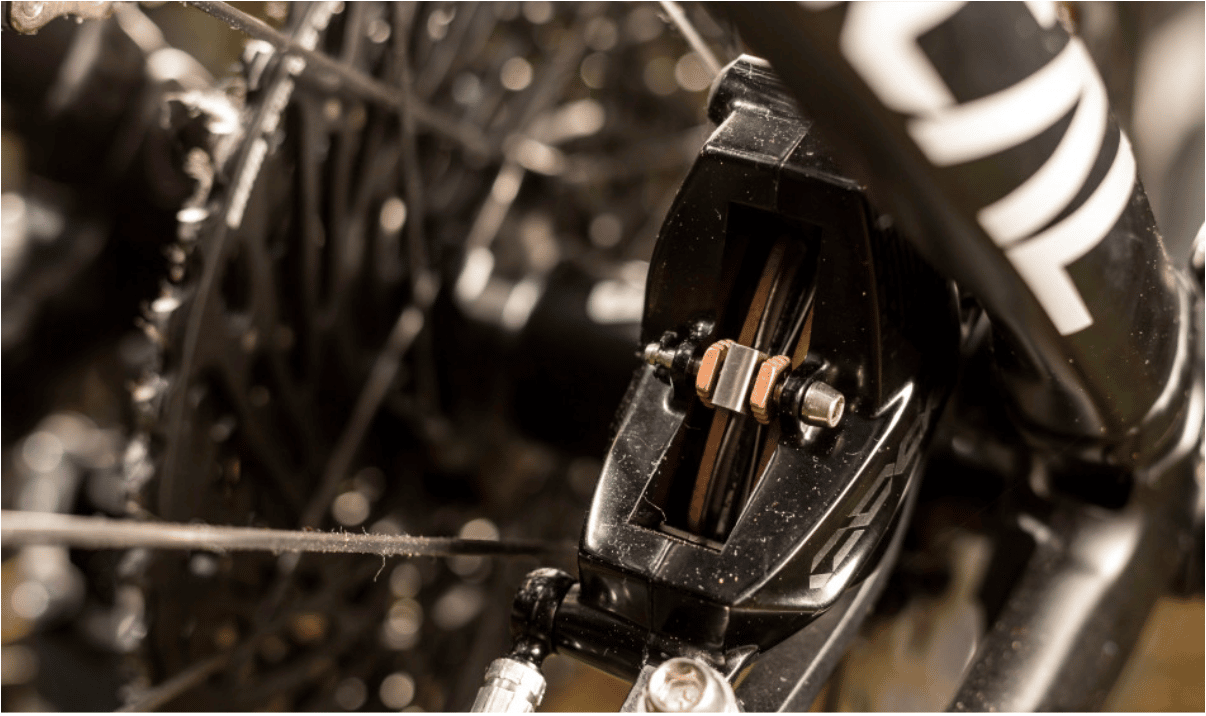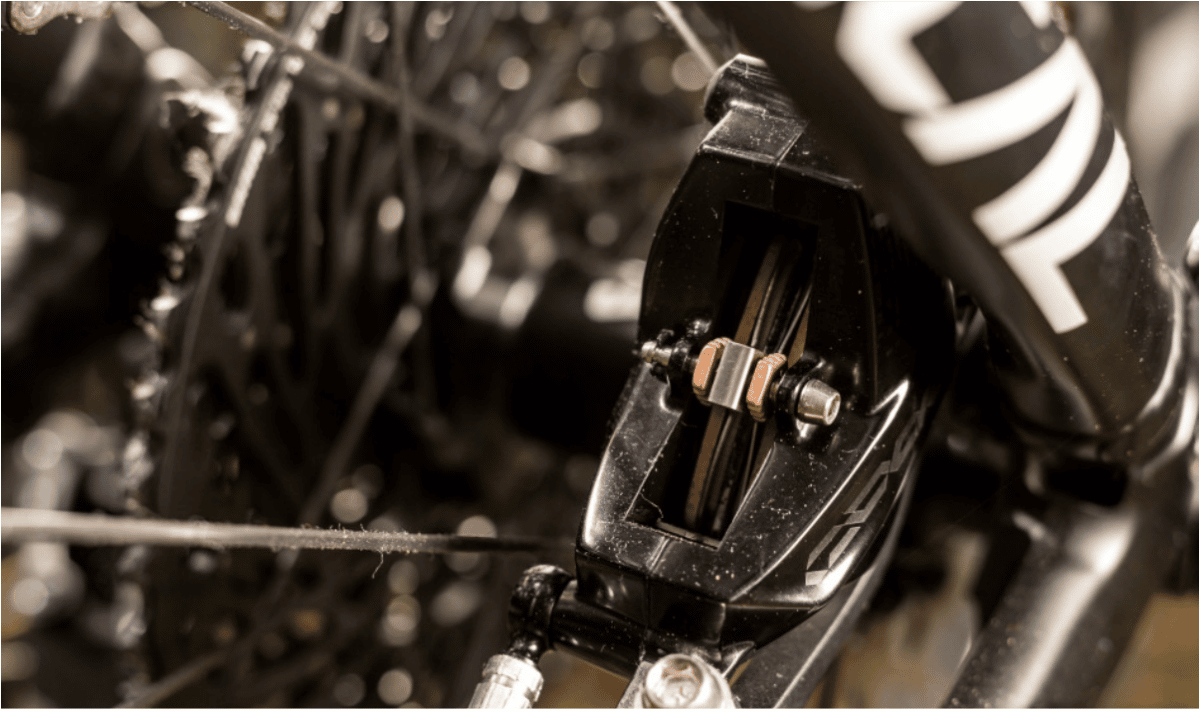 When it comes to looking for brake pads, the shape and size of them don't differ, only the material differs. Resin is a material that you'll find in brake pads that are cheaper because they don't perform as well as other materials in wet conditions; however, they still offer a good braking performance. Then the other option in brake pads that you can get are the full metal or half-metal options which are much louder and less generous when it comes to the braking compared to the resin option but they last much longer and do much better in muddy and wet conditions. It doesn't really matter too much when it comes to which brake pad you buy but there are some rotors that work better with certain pads so that is something you should check first.
It doesn't matter which brake system you have, you should always remember to make sure it is in perfect working condition because if you have a faulty braking system it could put you in harm's way or even your life at risk.