Knowing exactly how to pump up your bike's tyres is an essential skill that every single cyclist should know, and having a bike pump is one of the first tools that you should purchase if you're looking to do your own bike maintenance and not bring it to someone else or a shop whenever something is wrong.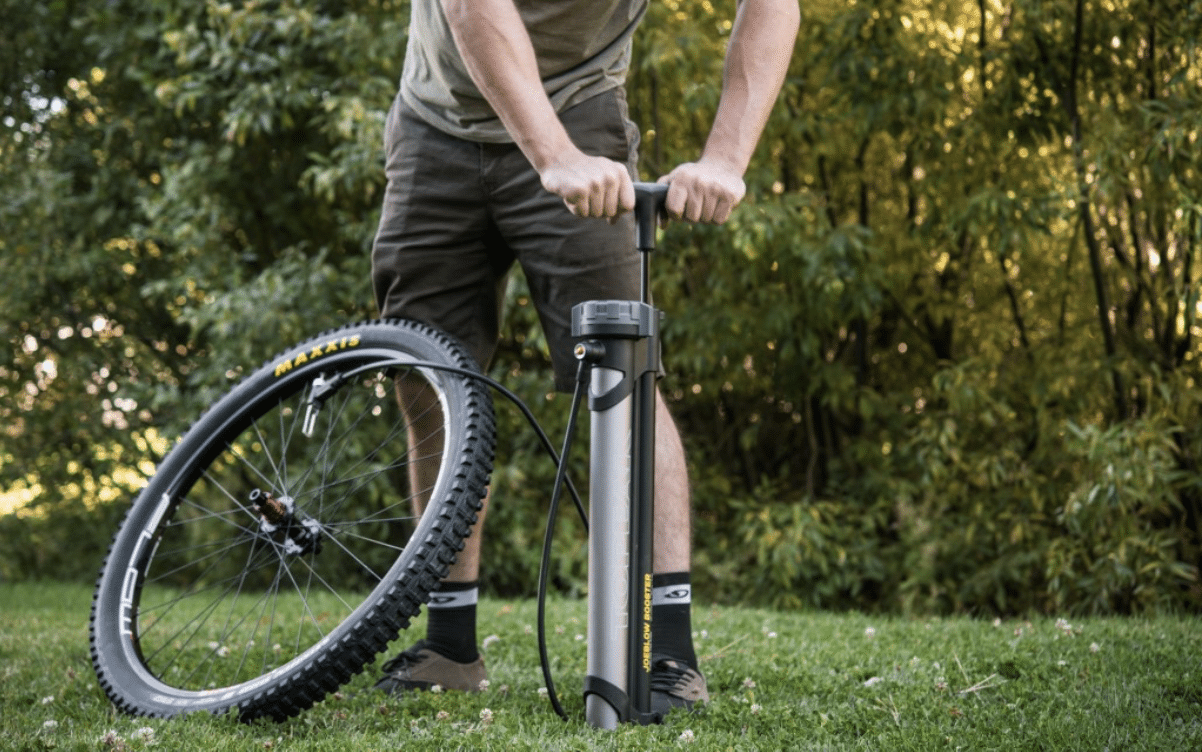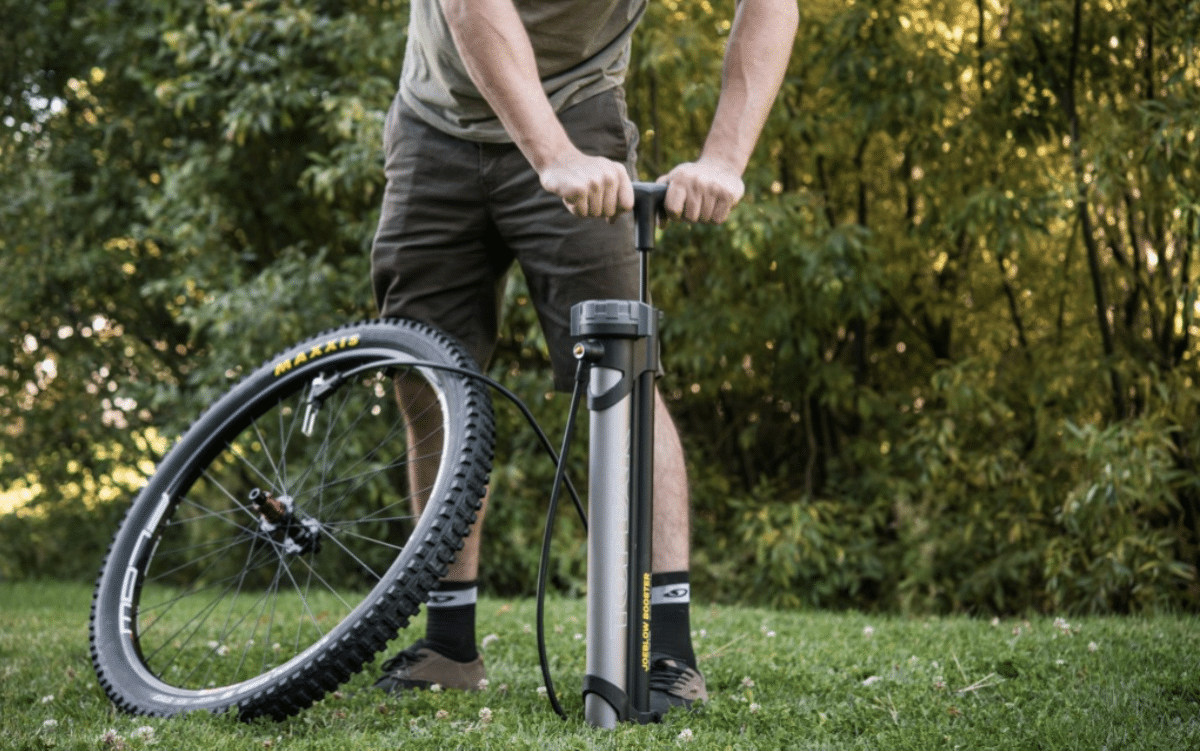 Most people already know what a pump is, but if you've never heard of such a thing, their sole purpose is simply to just add air to your tyres. Even though these tools have such a simple purpose, there are still many pumps out there that fall short of the mark. So, this article is aimed for those who are looking to buy a pump for themselves but want to learn more about the different types of pumps and what you should look out for when purchasing one, in order to make a more informed decision.
Bike Pump Types
Track Pumps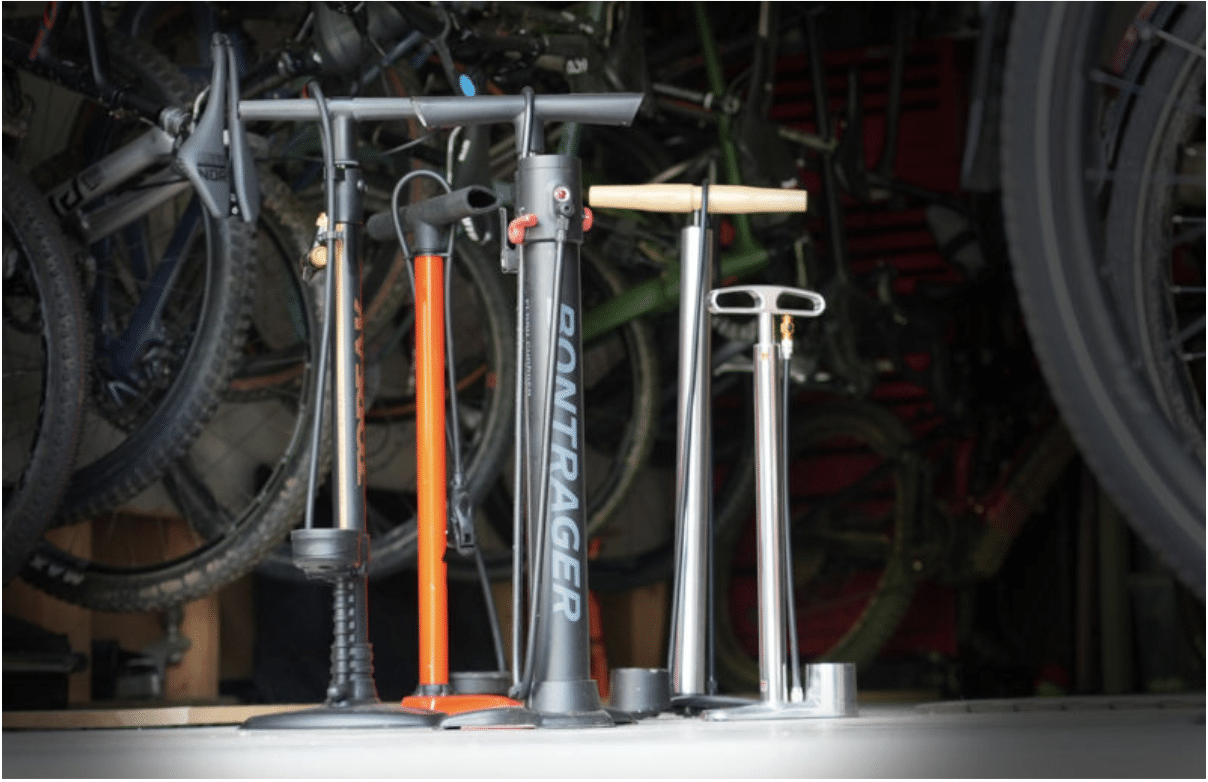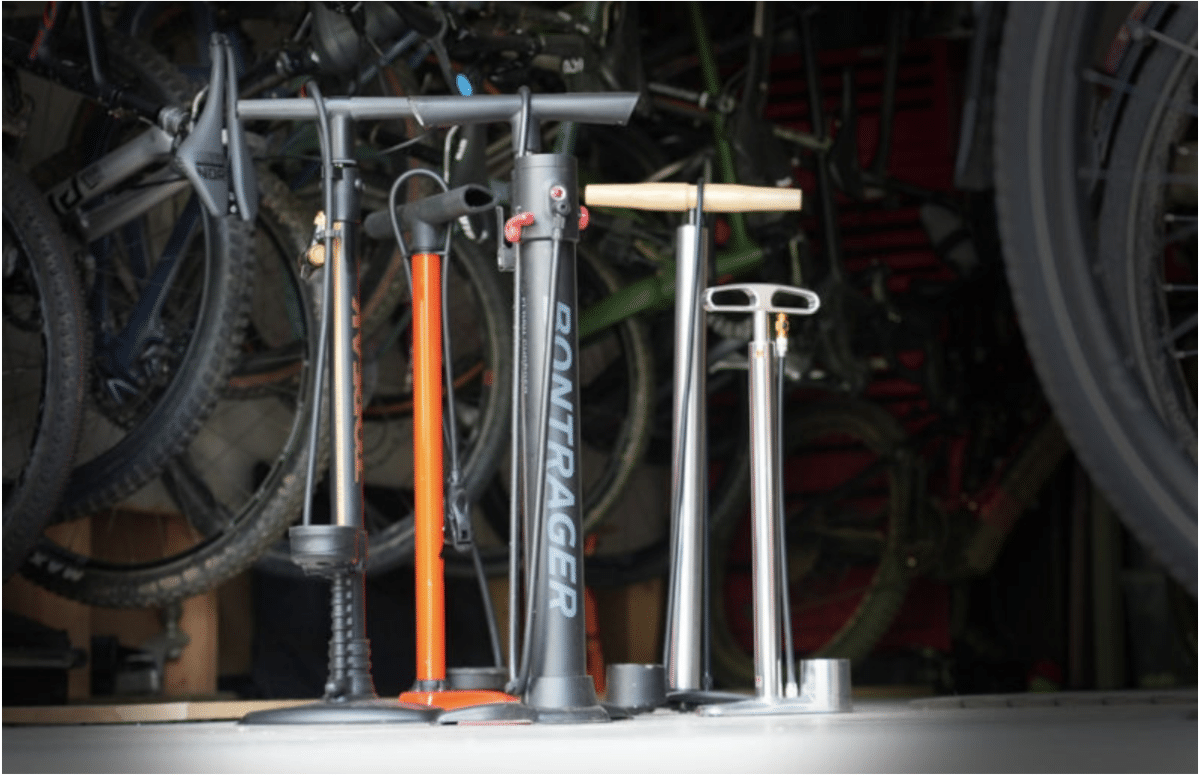 Track pumps are basically the most effective way that you can inflate your tyres, every cyclist should have a good quality track pump. For those who are looking to build their own home workshop, then this tool would definitely have to be one of the first things that you purchase for it. Basically every track pump available will come with a long and flexible hose, a pressure gauge as well as a large chamber that makes air transfer quick. 
Hand Pumps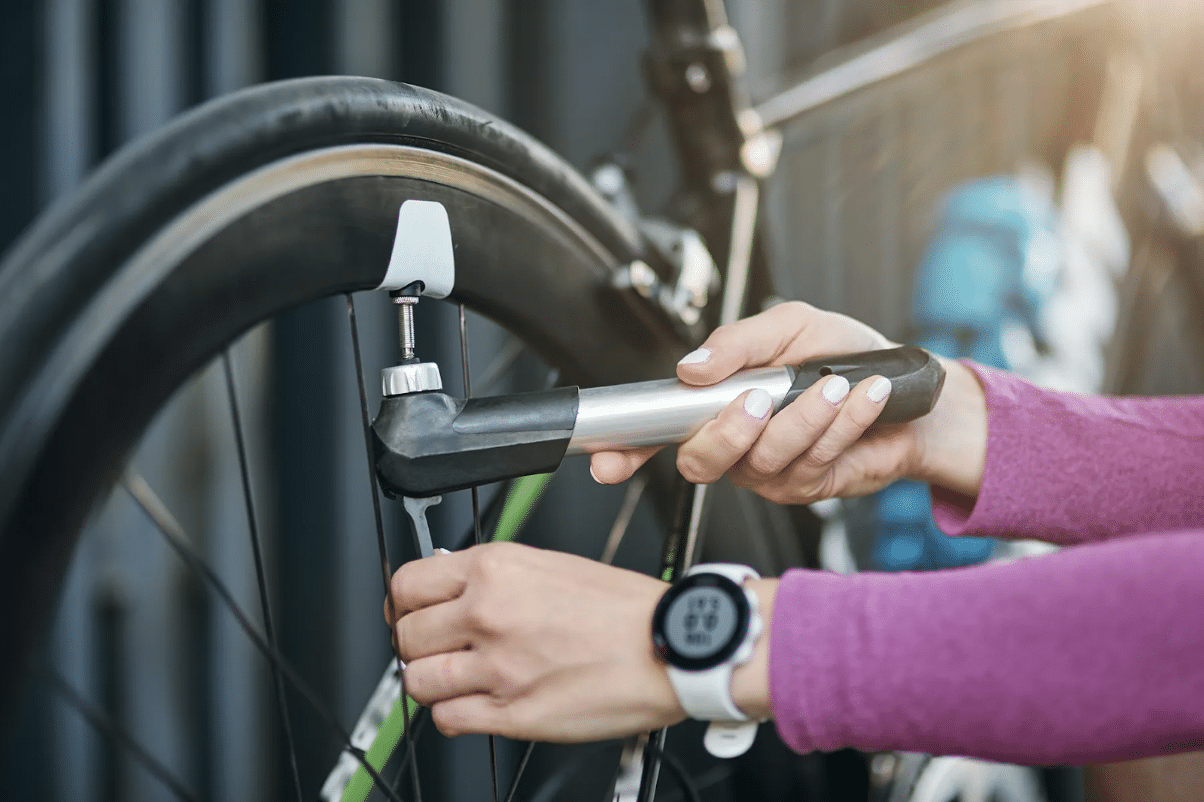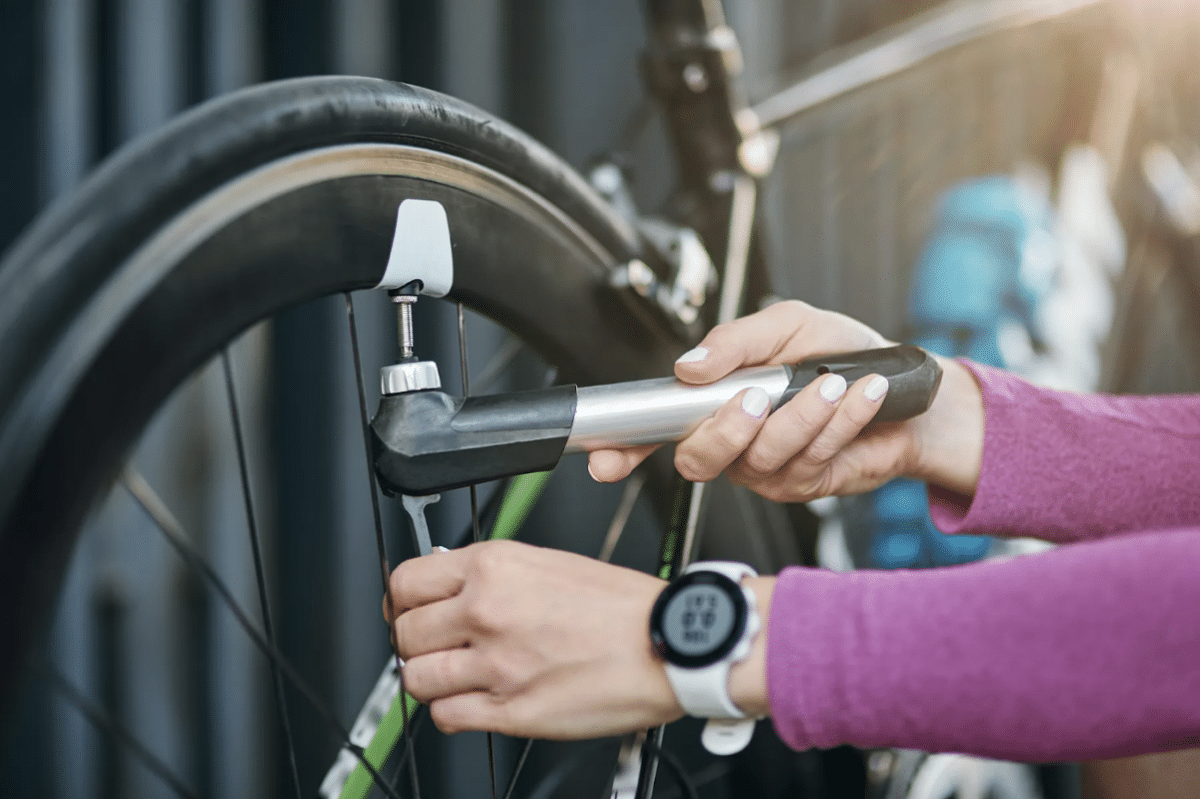 Although you're able to use a portable hand pump as your only pump option, it certainly shouldn't be your first choice. This is because this type of pump has been designed specifically to be used in the event of emergencies or occasional use, meaning that these are often kept very light and compact compared to the larger track pumps. 
Although this does make them highly portable, with these sizes, come a few compromises. One of the biggest issues that you'll encounter with these types of pumps is that they often stress the valve system and can eventually lead to a leaking or useless inner tube. This issue can be resolved though, by adding a flexible hose to the pump, however you'll still be left pumping your wheel a lot longer than if you would use a track pump.
Frame Pumps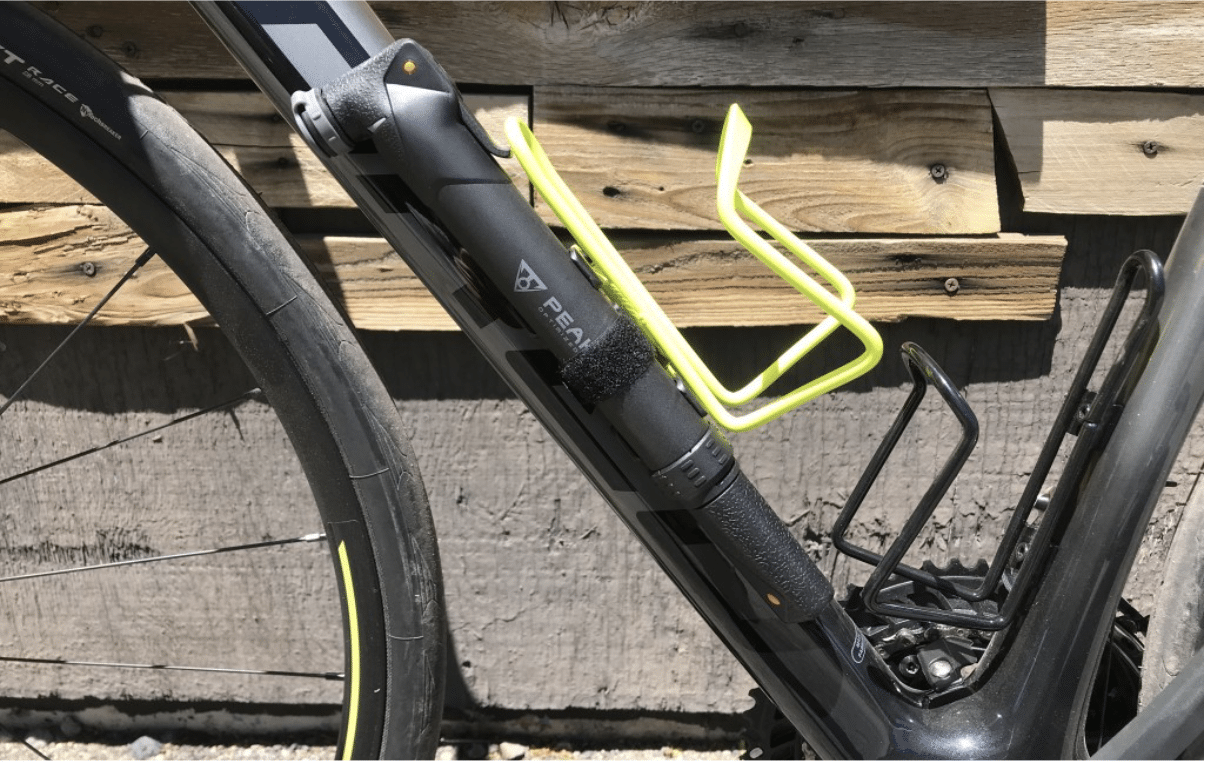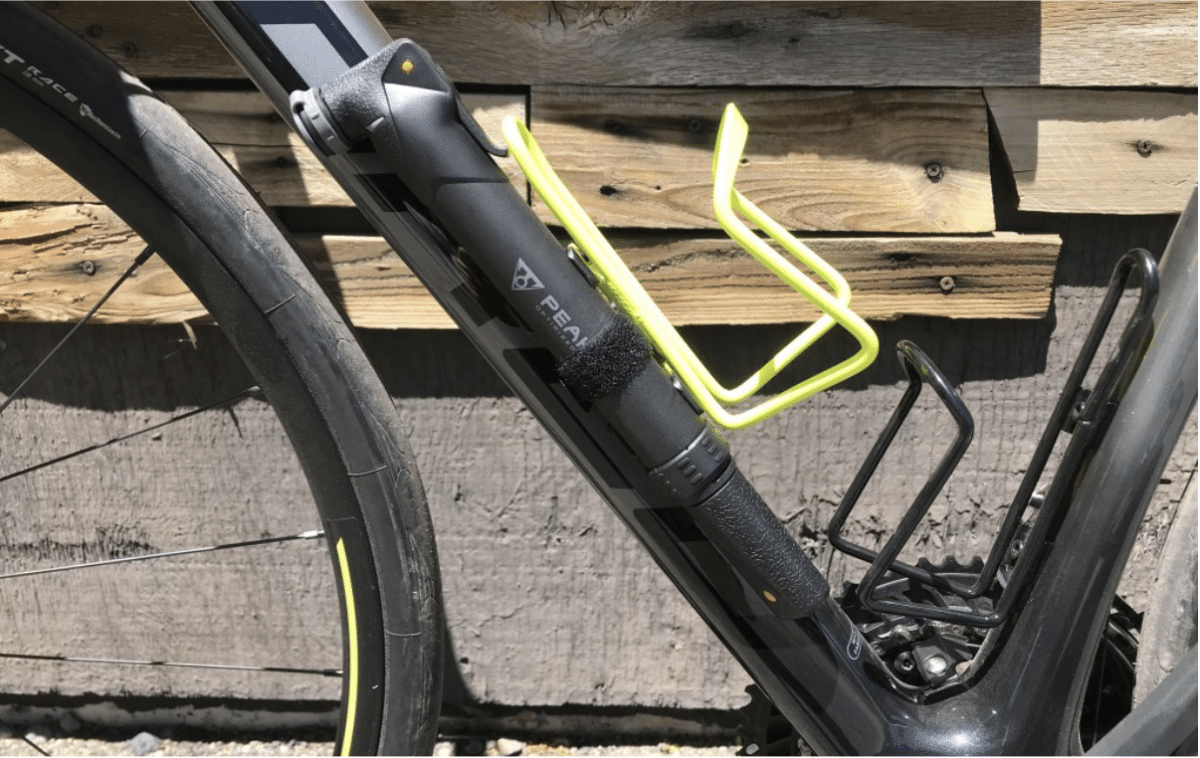 A frame pump can simply be described as being a longer and more efficient hand pump. These pumps have been specifically designed to fit inside of the triangle of a bike's frame. Thanks to this added volume, from the pump being longer, you'll essentially be getting a more effective hand pump. This style of bike pump is often found on steel road bikes and touring bikes. 

CO2 Inflators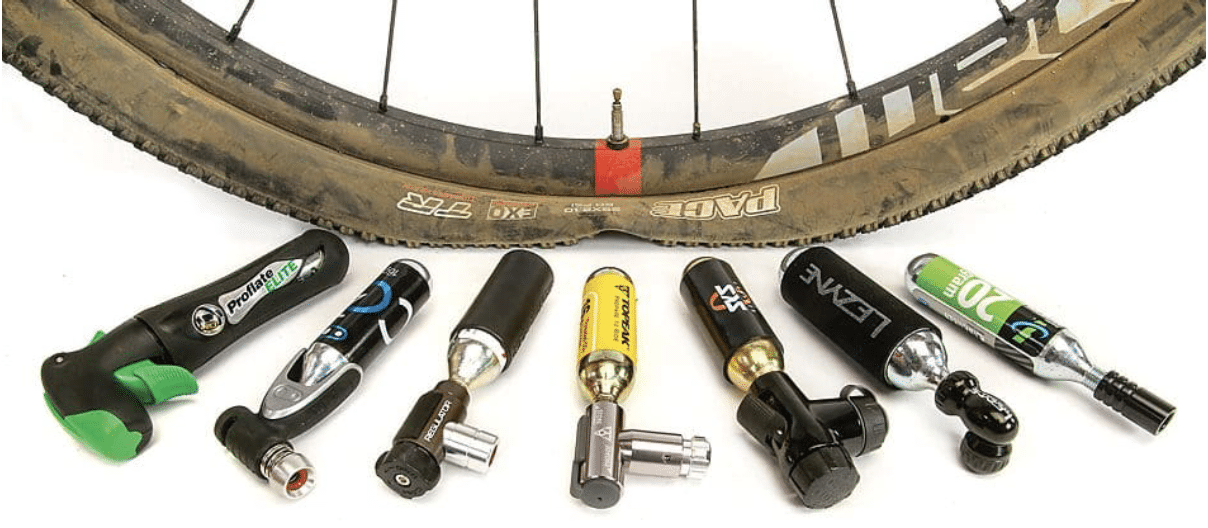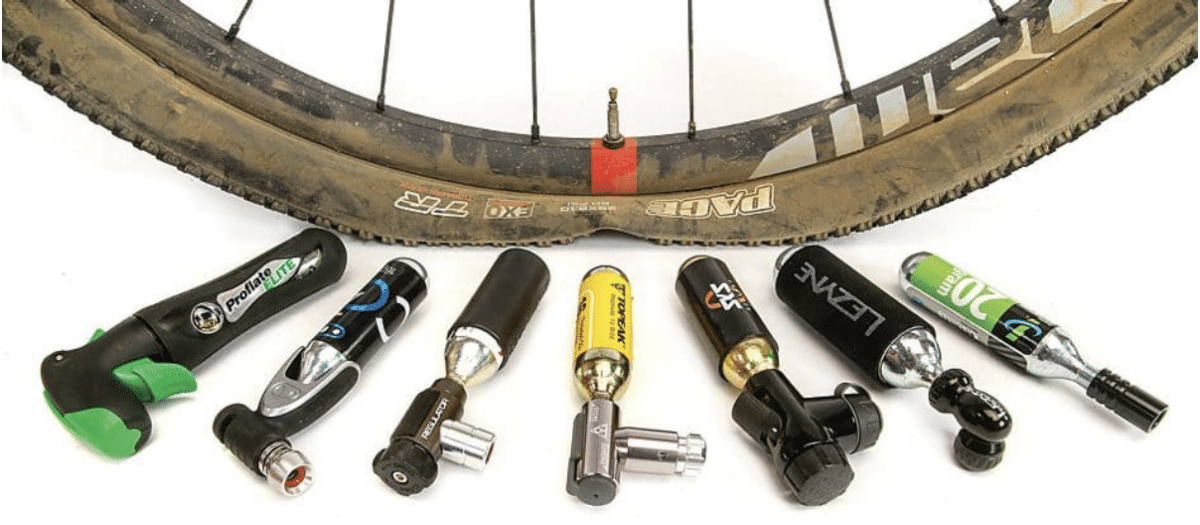 If you're in a hurry and want to inflate your tyres in the quickest way possible, then the best way to do so would be with compressed carbon dioxide. With CO2 inflation pumps you'll need to be careful and only use them in an emergency when there is no other option because these cartridges are expensive and wasteful. One of the most common sizes of these cartridges is 16g and will be able to inflate a standard 700 x 23c tyre up to around 100 psi. 
One of the biggest and obvious disadvantages to using these CO2 cartridges is that you will only have as many attempts as you have cartridges. To solve this issue you could consider using a hybrid pump, which combines both a CO2 inflator as well as a hand pump together, so that you'll have the option of using the CO2 as a backup plan if you're in a hurry.
Shock Pumps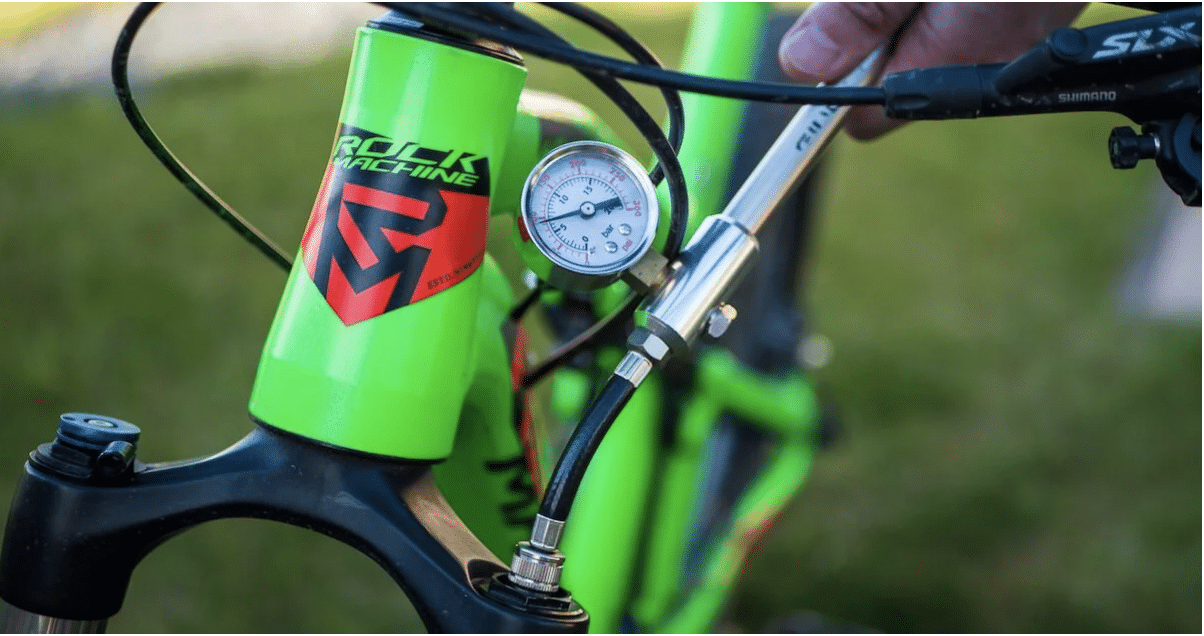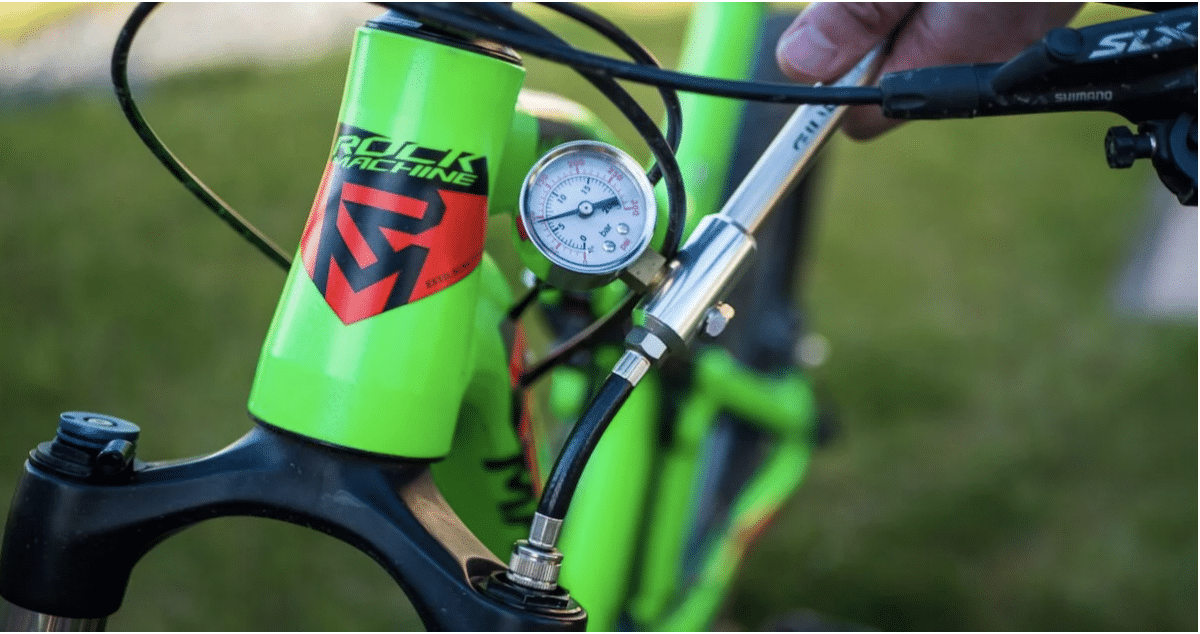 A shock pump would only be a worthwhile investment if you are a rider in possession of a bike with air-sprung suspension. These pumps are high-pressure and are often pretty small in size and usually have a maximum pressure of 300 psi, which means that you'll be able to get the right pressure in your shocks and then further fine tune it.
What to Consider When Purchasing a Bike Pump
The Pressure That's Needed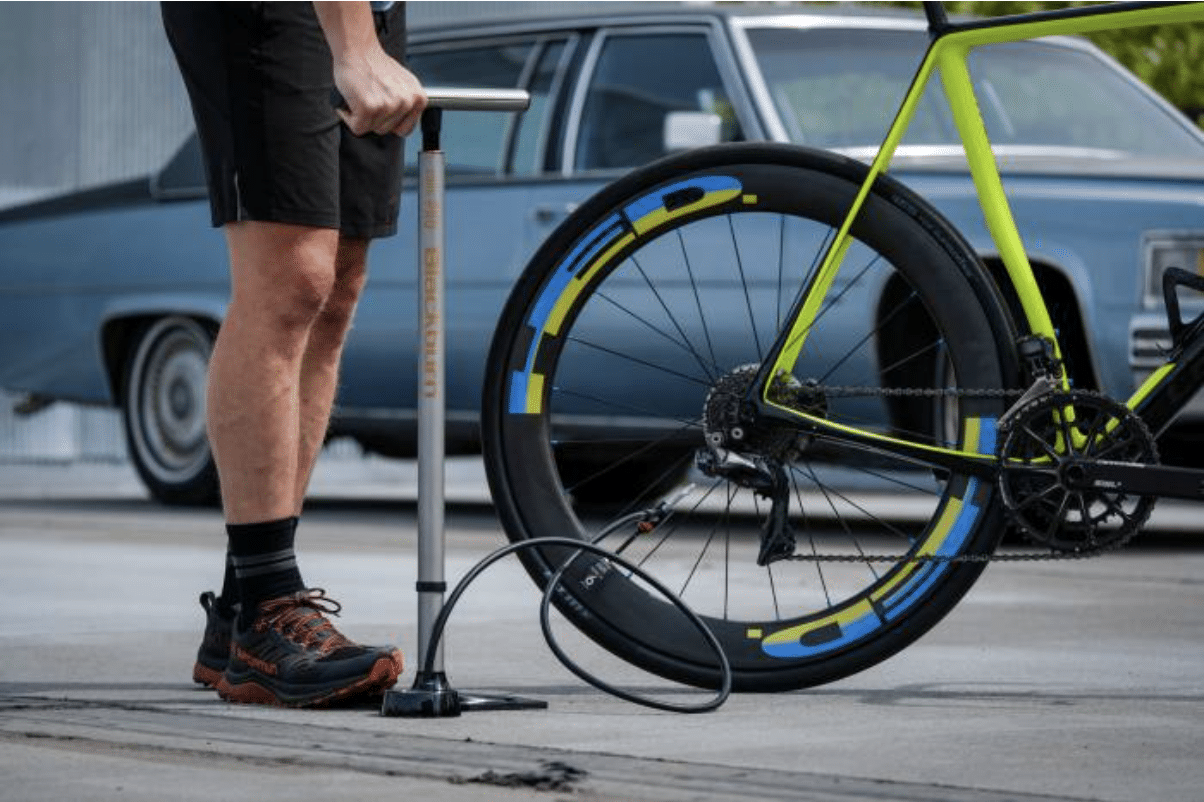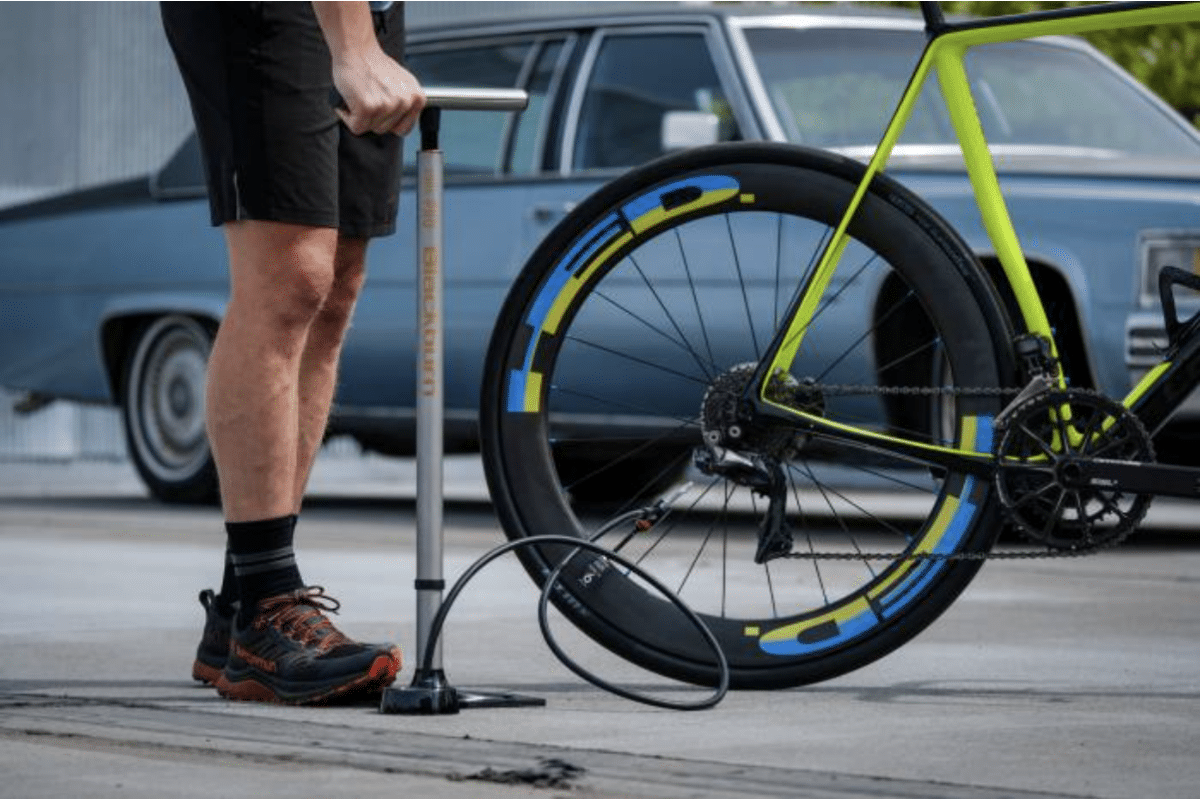 The first thing that you'll have to consider, before you actually look for a bike pump, is what pressure that you'll need. Most riders don't need a pump capable of over 260 psi, and even those more committed mountain bikers probably won't need one above 40 psi. Usually when you opt for a pump that comes with higher pressure, it usually means that you'll often trade-off for volume output, or at least your gauge accuracy. So, because of these factors and how they affect each other, brands like Lezyne sell pump models that have been made specifically for road or mountain biking.
The Volume That's Needed
Just like the pressure that you'll need, the amount of volume that you need will depend on your main bike of choice. If you opt for a pump with high-volume, it'll take a lot fewer strokes for you to reach the pressure that you desire, however this will also usually mean that these pumps will also have a lower maximum pressure.
Mountain bikes will usually have tyres with greater volume and lower pressure, making a large-volume pump perfect for these situations. A pump with massive volume will also be a good choice for those with tubeless tyres and they usually have enough output to seat a tyre so that you won't need to use an air compressor.
Gauge Accuracy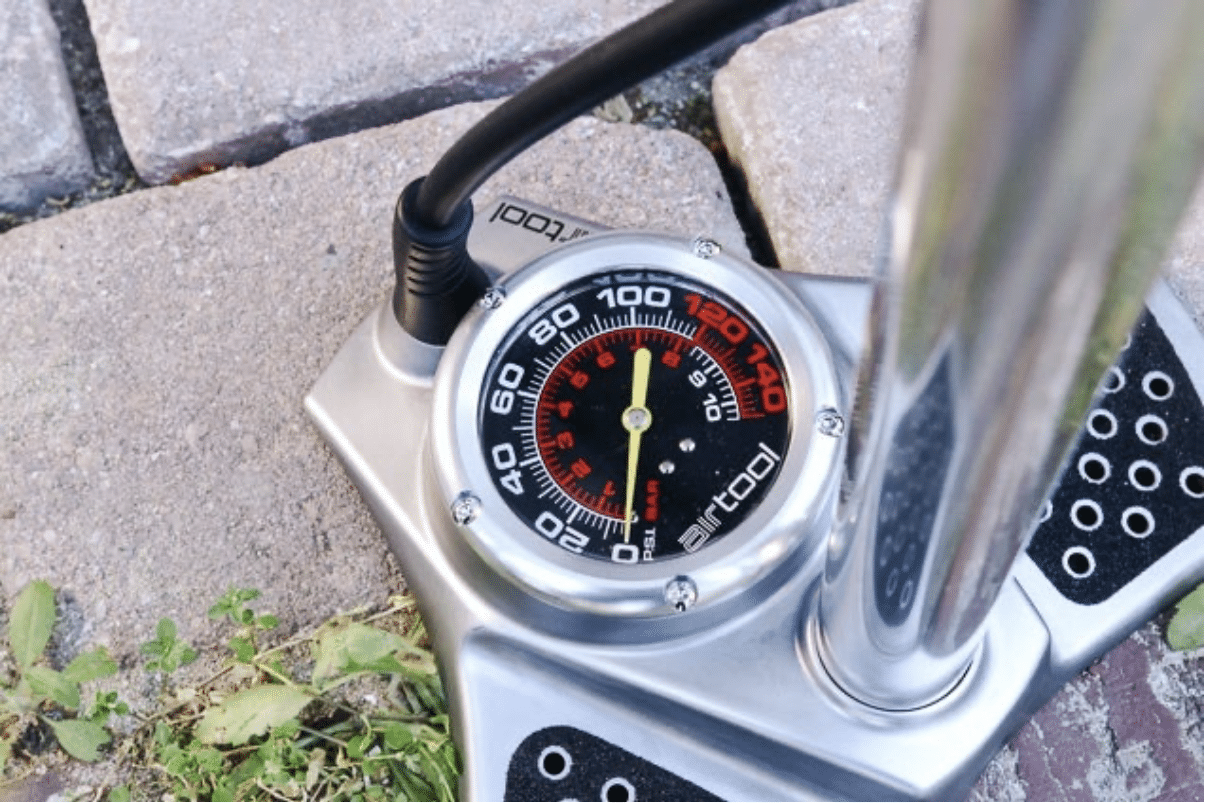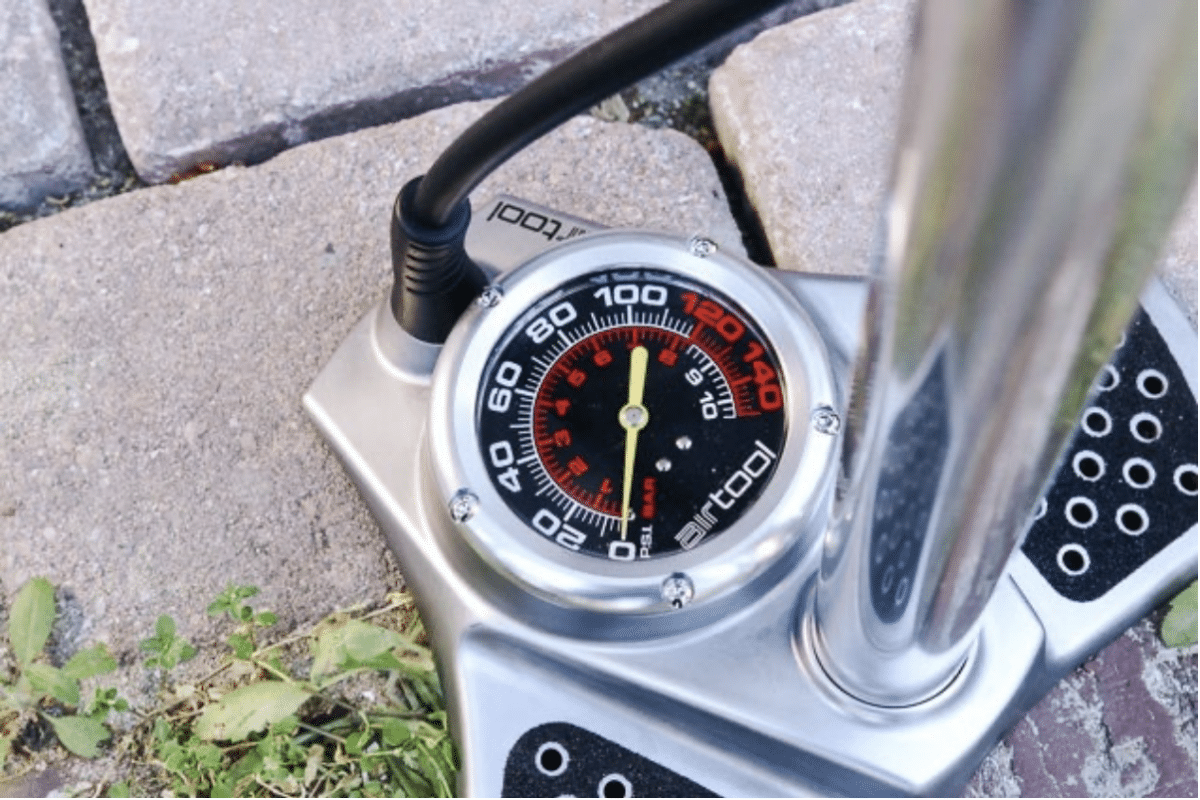 There aren't that many hand pumps on the market that will come with a gauge, however most decent track pumps will come with one.
You'll usually want to try and find a gauge that'll be easy to read and one that will also offer a suitable pressure range that will go well with your needs. Most gauges out there will be at their most accurate in the middle of this range, which means that if you're trying to inflate something like a mountain bike tyre between 23 and 25 psi, then it'll be best to get a gauge with a low-pressure accuracy.
If you are someone who is willing to spend a little more on their pumps to ensure that they get the best option out there, then there are more premium pumps that offer digital gauges.
Pump Heads and Valve Types
The two most common valves that you may come across are the Presta and Schrader style valve. Almost all of the pumps on the market will be compatible with at least Presta and Schrader, however it is a little more complicated than that.
This is because some pumps may be valve-specific, but others may require you to internally change the pump to fit the various valves. A twin-valve head will be equipped with two separate slots, for either one of these valves, while you could also come across some pumps with a 'smart-head', which will automatically adjust to the various valve sizes. Then you can also go for the option of having a thread-on style, which will give you quite a reliable fit, but will need to be flipped and changed, depending on which valve you want to use it on.
For those riders who use tubes or tubeless valves that come with a removable core, it is important to remember that some of those thread-on pump heads can unscrew the valve once you've inflated it. So if you are someone with this type of valve, it may be your best option to go with a more common press-on style head.
Size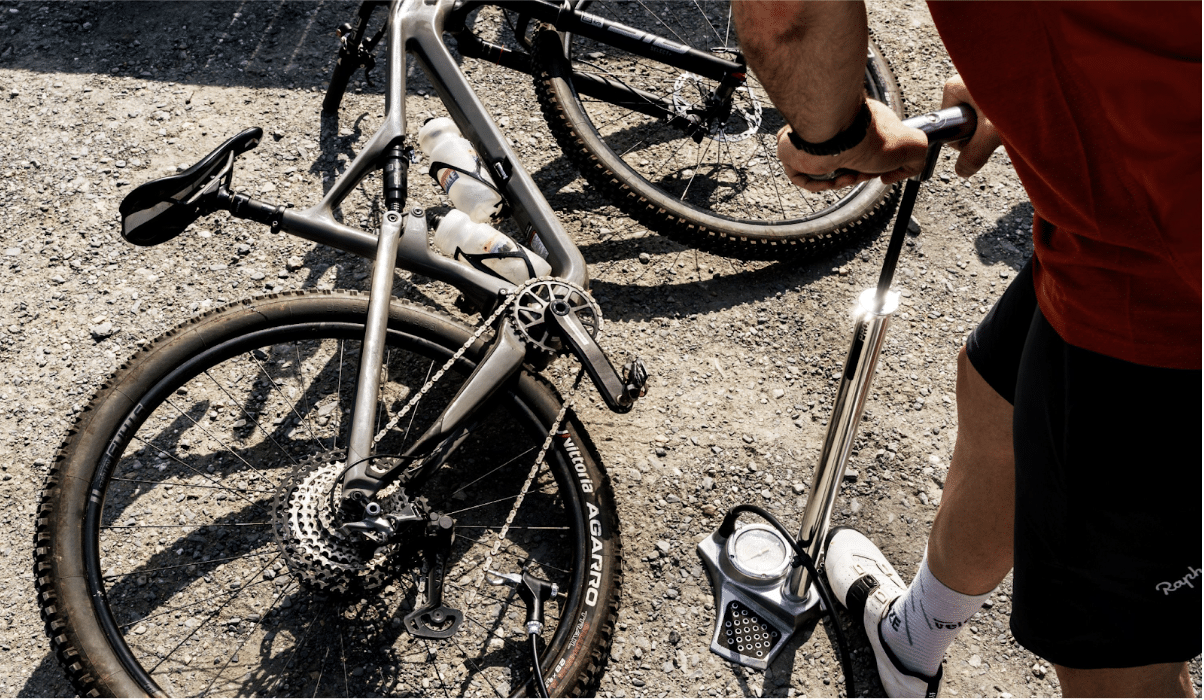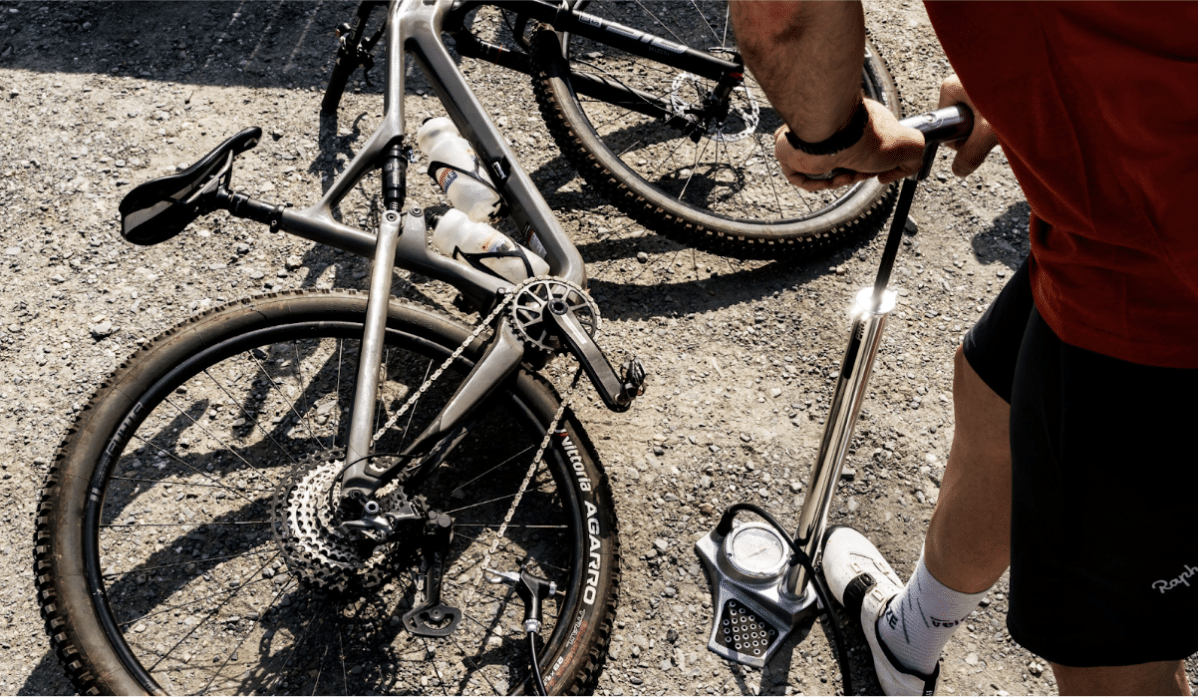 If you are someone who is looking for a pump that they will be keeping at home, then the size won't be a great deciding factor. However, if you are instead planning on getting a pump to carry with you on a ride or take it with you in your car, then this becomes quite an important factor that you should definitely consider. Getting the smallest mini-pump will obviously fit everywhere a lot better and will be able to eventually inflate your tyre, but it will obviously be lacking when it comes to air volume.
Weight
Just like how the size of the pump may not be a concern for everyone, for example the weight of a pump that'll be left at home, really doesn't play a big deciding factor at all and being able to have a heavier and sturdier pump that doesn't topple over is always an added bonus. However, if you're looking to carry the pump around with you, it'll definitely be better if the pump isn't too heavy.
Construction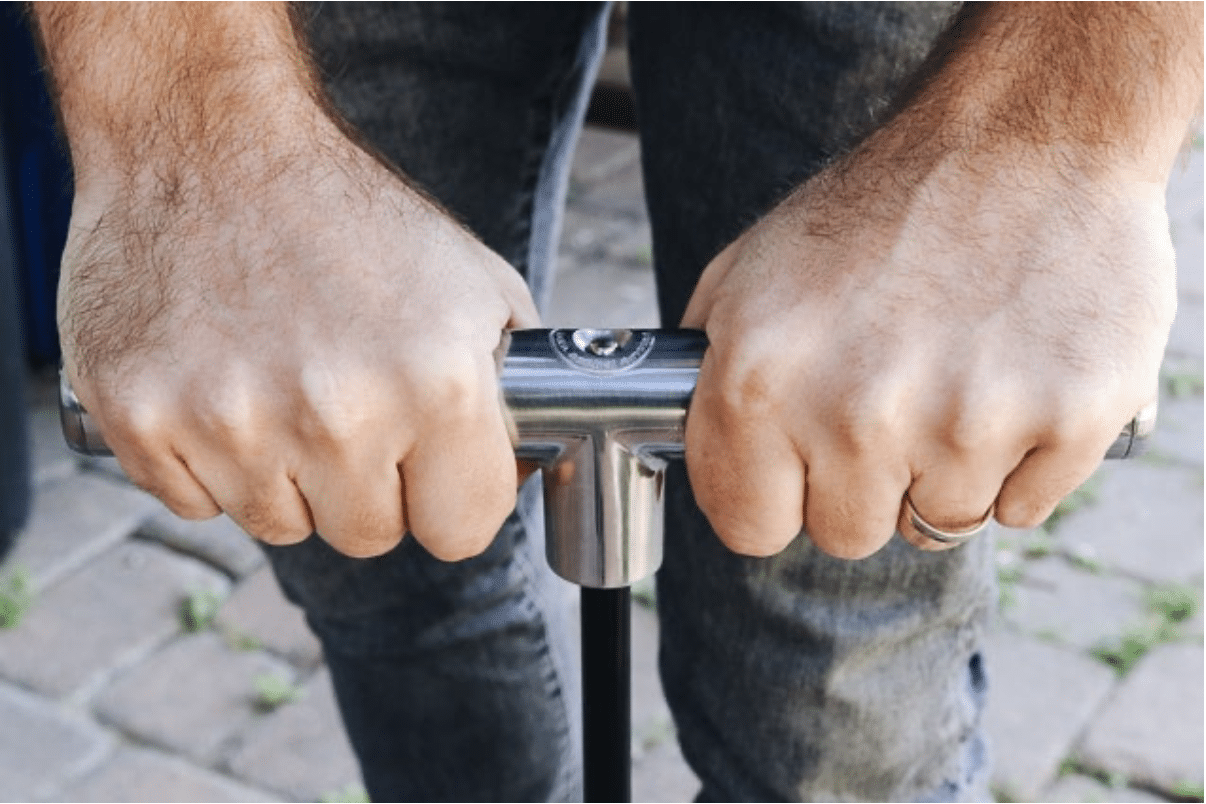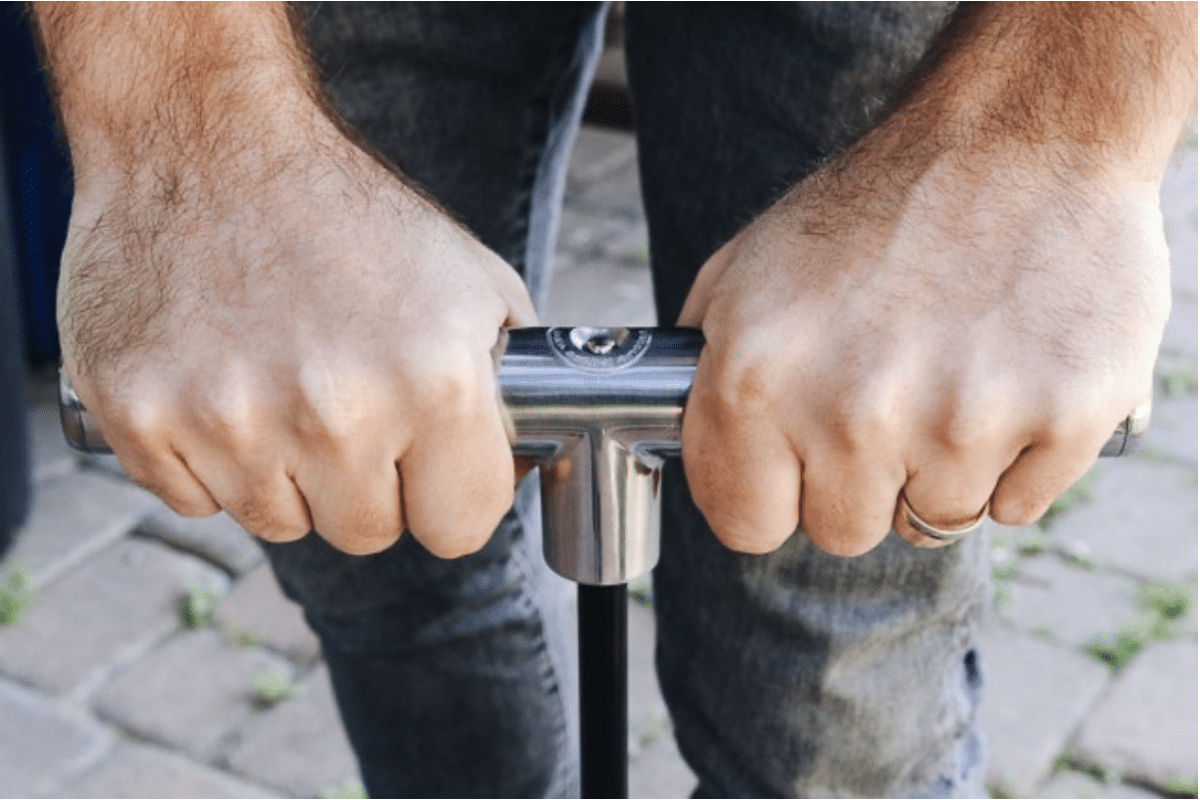 Then the last thing that will be important for you to consider when you're buying your next pump is its quality of construction, which you'll often notice, is in line with its price. This means that usually, the more expensive a pump is, the more metal it'll contain, making the pump's construction quality a lot better overall.
The cheapest options of these track pumps will be made out of plastic and you'll feel that they flex and wobble when you're using them heavily, and could even lead to them eventually giving up. On the other hand, the metal options are a lot more solid and will keep going strong, and if it does break, it'll be well worth rebuilding.
Final Words
So, there you have a full guide to those looking to make the purchase of a bike pump, whether it be a mini pump that you'll carry with you on your biking adventures or a floor pump that you'll keep at home or in your car. When purchasing a bike pump, it is important for you to be honest with yourself and purchase the bike pump that will best suit your needs and not always go for the one that is the most expensive.