This article is for those riders out there that are in the market for a new mini bike pump, or their very first one. In this article you'll see some of the best mini bike pumps that you'll be able to get your hands on in 2023, as well as information on them, to help you make an informed decision on which one will suit you and your riding style best.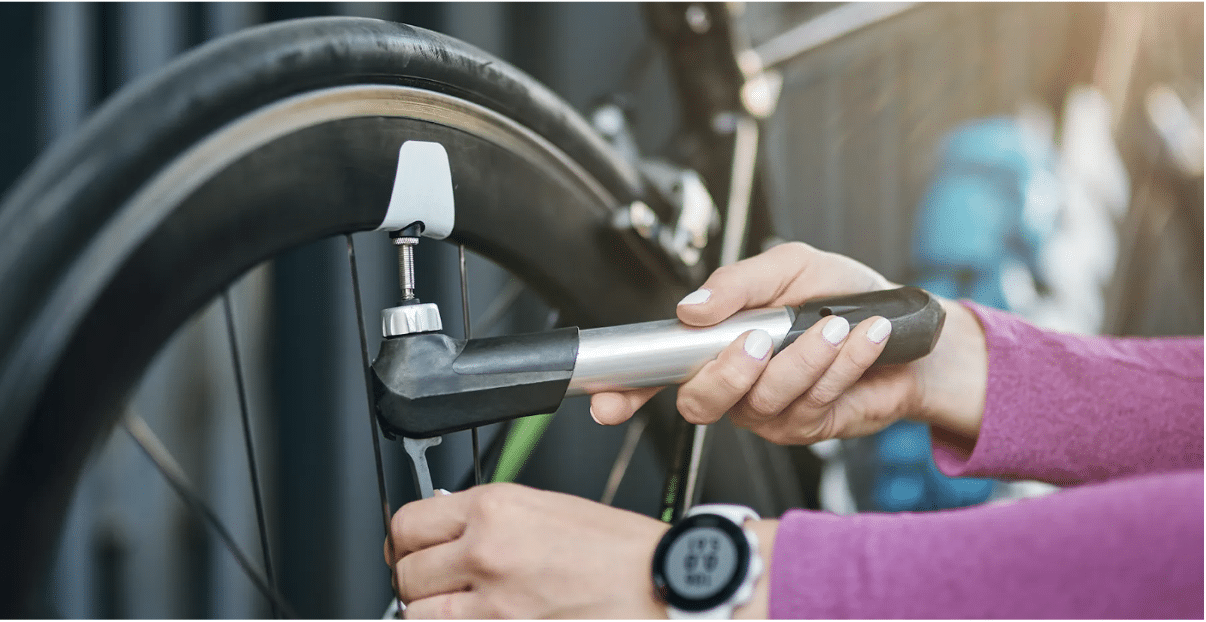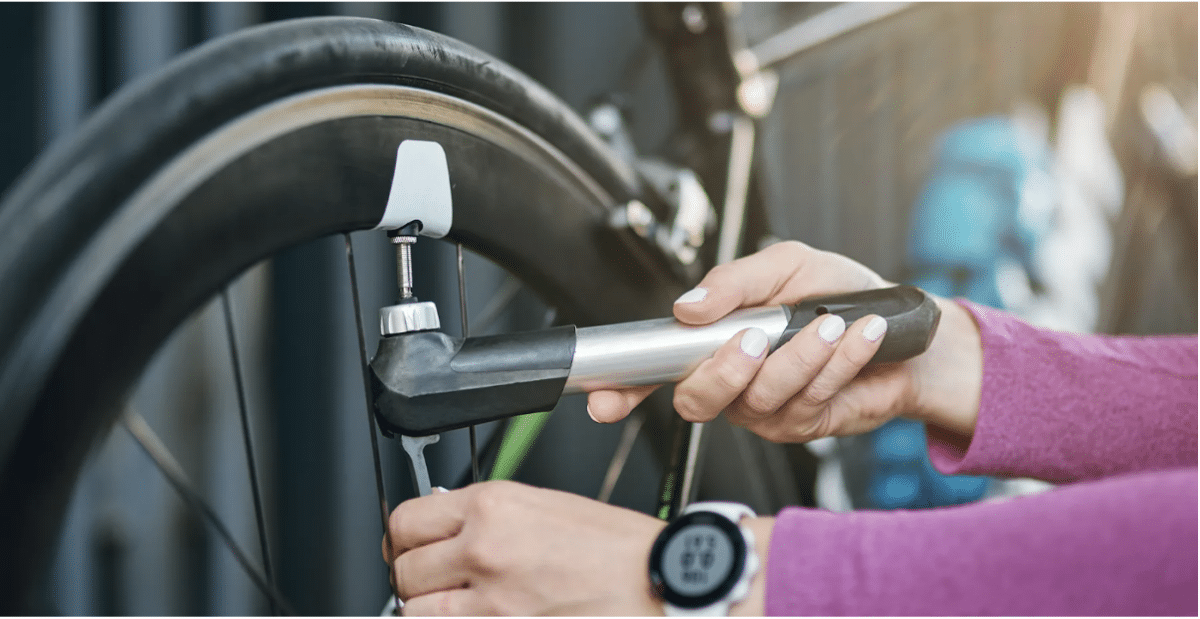 Although a mini bike pump, or hand pump, is great and could be used as your only pump, it definitely isn't the best type of pump to get for all situations. The mini bike pumps have specifically been designed to be used in emergencies or occasional use, which is why you see that they are designed to be compact and lightweight. However, with this design specifications come some compromises and disadvantages as well.
So, if you're in the market for a mini bike pump to maybe put onto your bike or keep in your backpack whilst you're out riding, keep reading because below is a list of the top 4 that you can purchase right now. 
Lezyne Grip Drive HV Long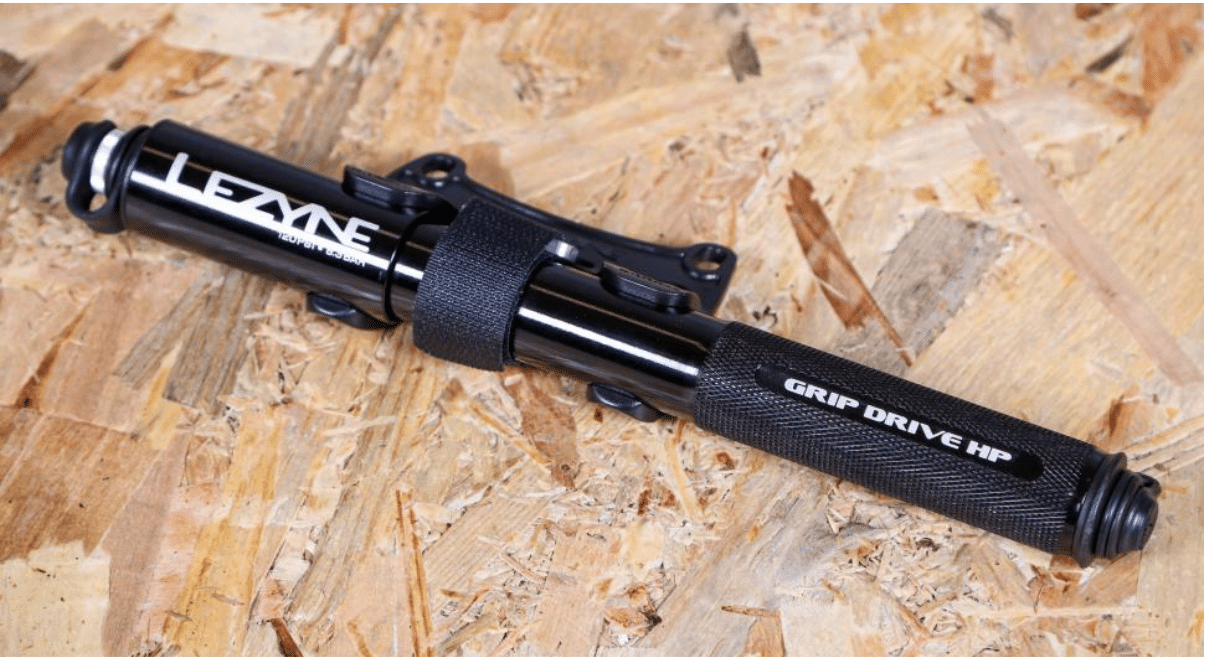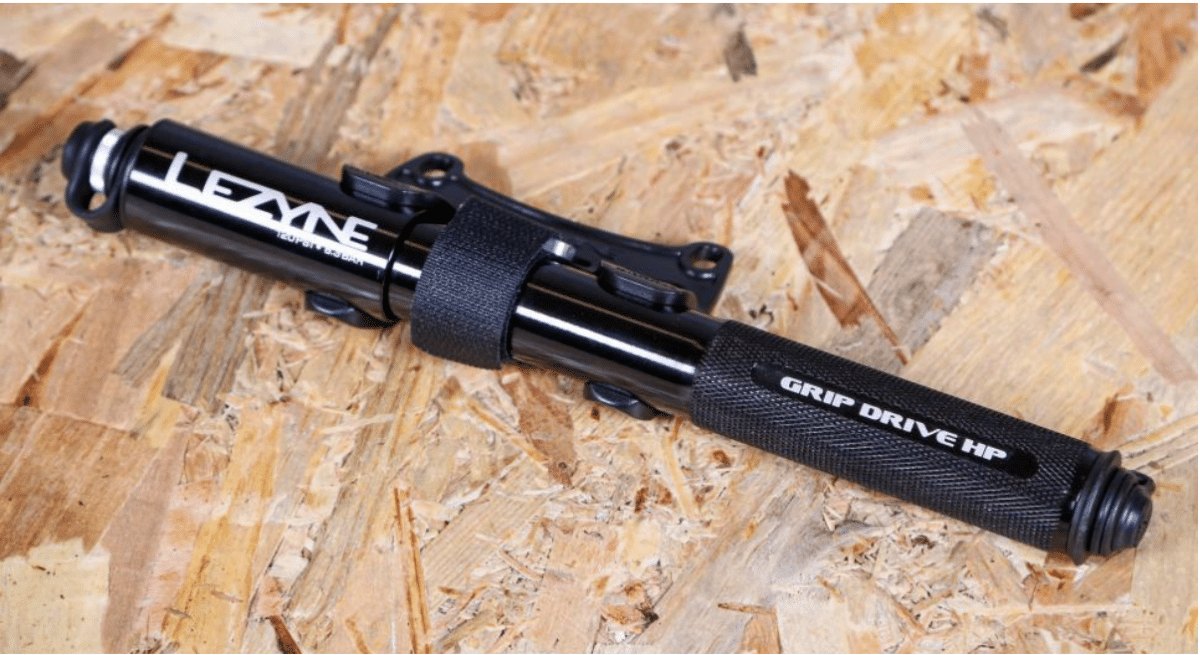 | | |
| --- | --- |
| Specs | |
| Price | £33 |
| Weight | 138g |
| Length | 239mm |
| Strokes to 25 psi | 143 |
This mini bike pump from Lezyne is a very attractive option not only because of its reasonable price, but because of its amazing weight-to-performance ratio as well. Some more of the awesome characteristics of this pump is that it has a textured barrel, which adds some grip for your palms, but is also designed in a way such that it doesn't harm your skin. This build design also adds to the pump's overall well-built feel and good looks.
You also have a screw-on hose that connects directly to the valve securely and the rubber caps that it has does a really great job of keeping any sort of unwanted dirt out.
Some of the negative things that come with this mini bike pump is that it takes a little bit longer to set up for use compared to some of the other mini bike pumps out there, and the mounting bracket also allows the pump to rub against your bike's frame, which can definitely be a little irritating.
LifeLine Performance MTB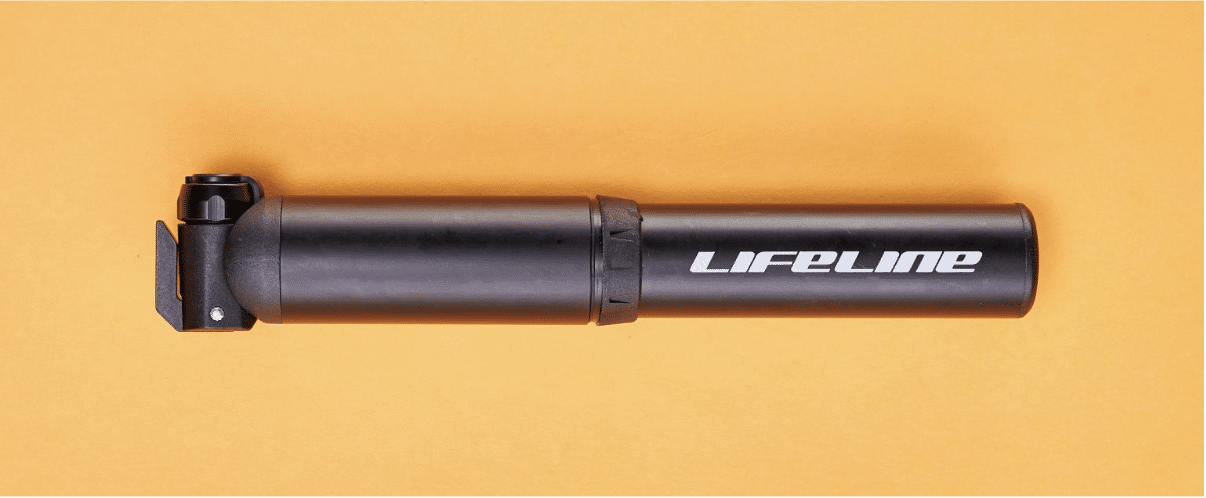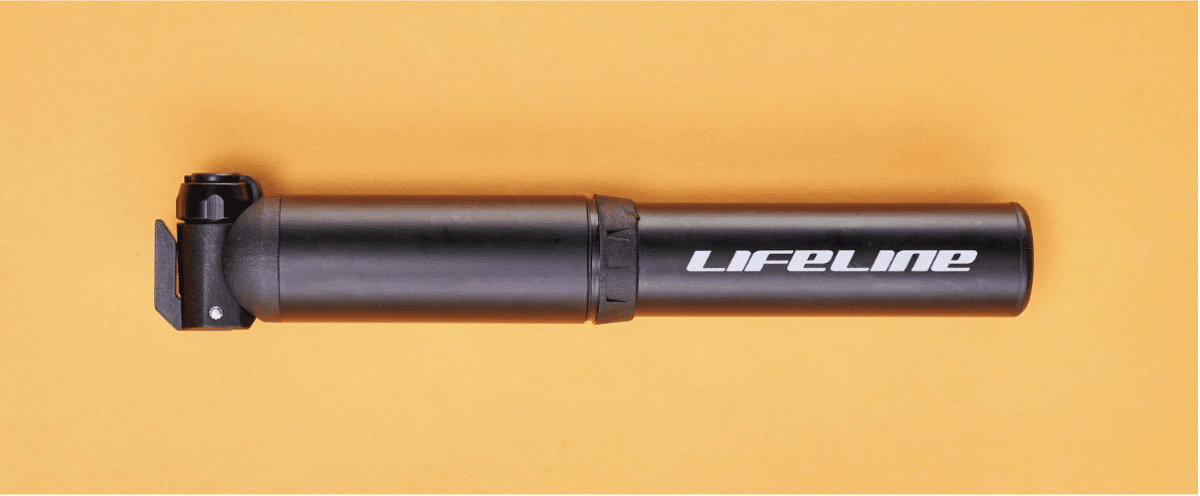 | | |
| --- | --- |
| Specs | |
| Price | £20 |
| Weight | 139g |
| Length | 183mm |
| Strokes to 25 psi | 222 |
Although this pocket MTB pump may be small, don't let it fool you, because it actually has quite an impressive inflation speed relative to its size. When you hold it in your hand, it feels really well built, thanks to its all metal construction, which if you're wondering, doesn't rattle at all when you're out riding on the trails.
The LifeLine Performance MTB pump also has an extendable hose as well as a push-on valve attachment, which both have a locking tab so that you can rest easy knowing that it ensures a leak-free seal.
It does take 100 strokes to fill up to just 12 psi, making it quite a mission to inflate those large-volume tyres out there. However, other than this, there really isn't much more to complain about than that. But, with its low asking price, there really isn't much that you can argue with.
OneUp EDC 100cc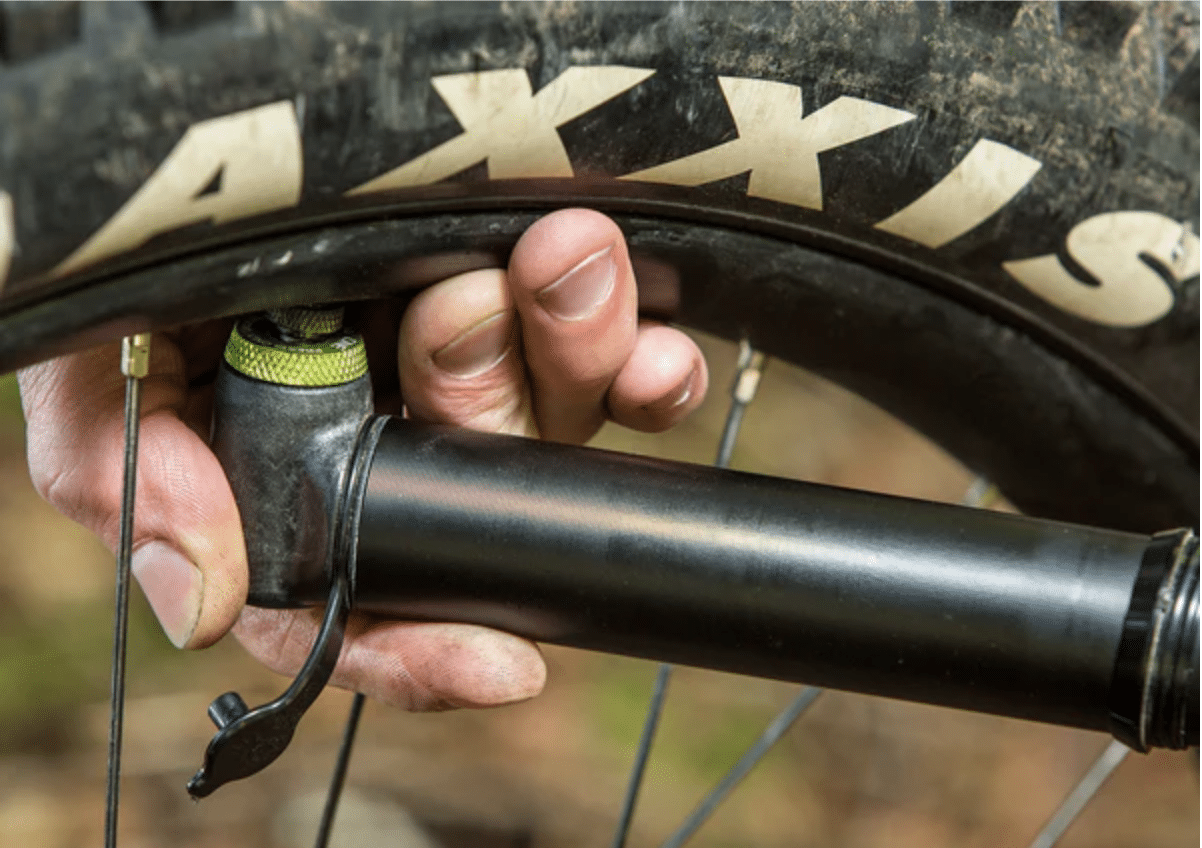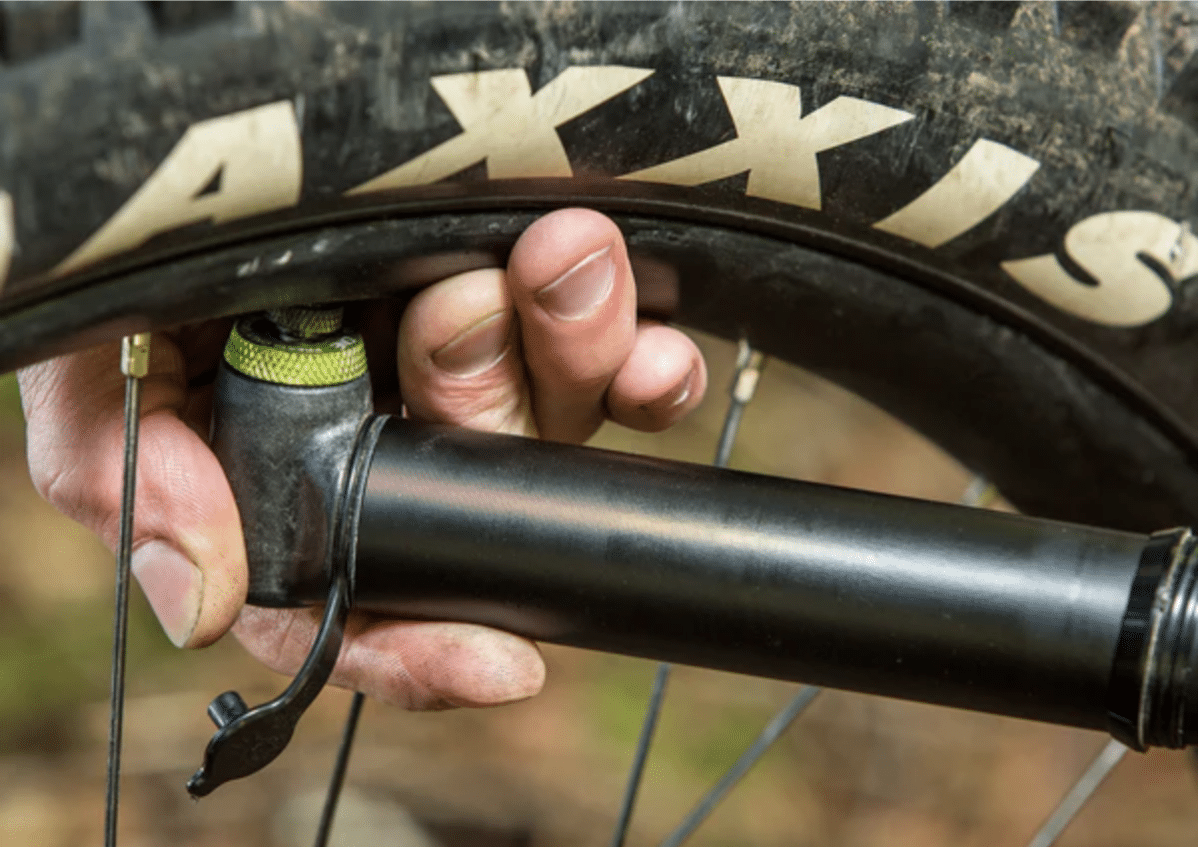 | | |
| --- | --- |
| Specs | |
| Price | £54 |
| Weight | 183g |
| Length | 247mm |
| Strokes to 25 psi | 119 |
There are a few mini bike pumps out there that tend to rattle a bit whilst you're out cycling, which is definitely something that you'd want to avoid if possible. With the OneUp EDC 100cc you won't have to worry about this, although it is built out of machined aluminium, it is completely rattle free. Furthermore, using this pump is quite a comfortable and enjoyable experience and you won't experience any pinching of your skin when you're using it, which is definitely another positive.
This mini pump may be a little but larger than some other mini pump options out there. It does require a little more effort to pump your tyres, especially when you reach the higher pressures. However, this added volume also means that you'll be able to inflate your tyres a lot faster.
Using this mini pump from OneUp is also very easy, as it comes with a simple push-on valve attachment and although it doesn't come equipped with a locking mechanism it still feels very secure.
The main downsides to this mini bike pump is its higher price as well as its size and weight, so it'll probably be best to try and get it fixed ro your bike.
Topeak Mountain DA G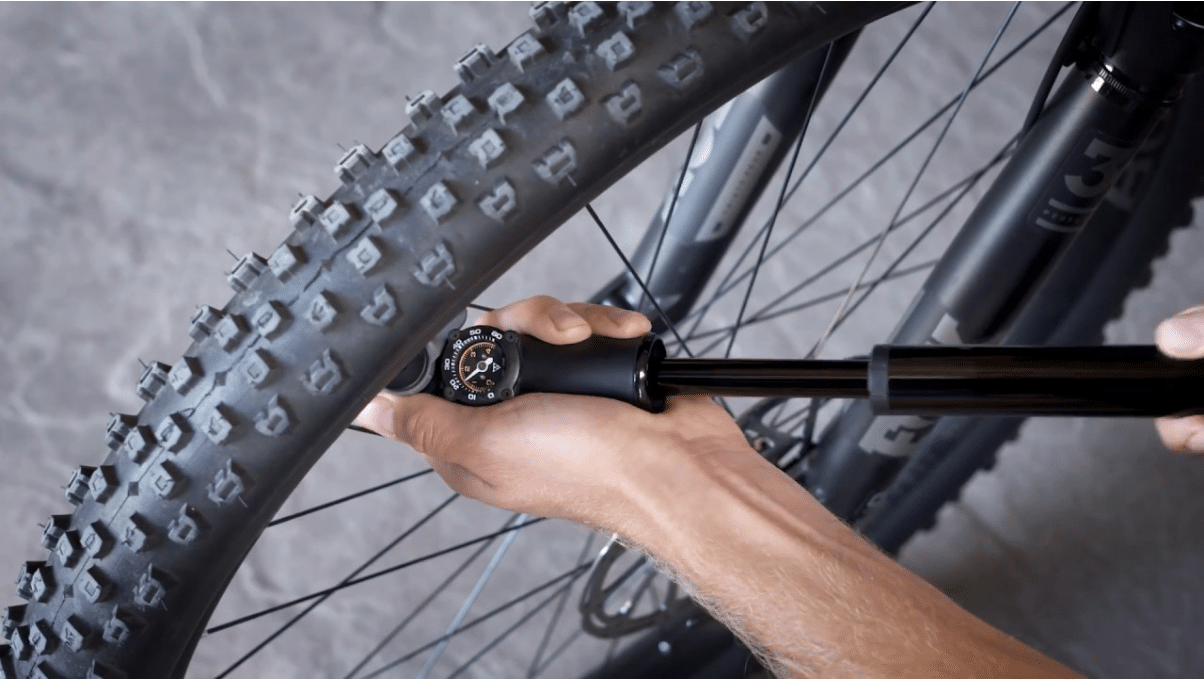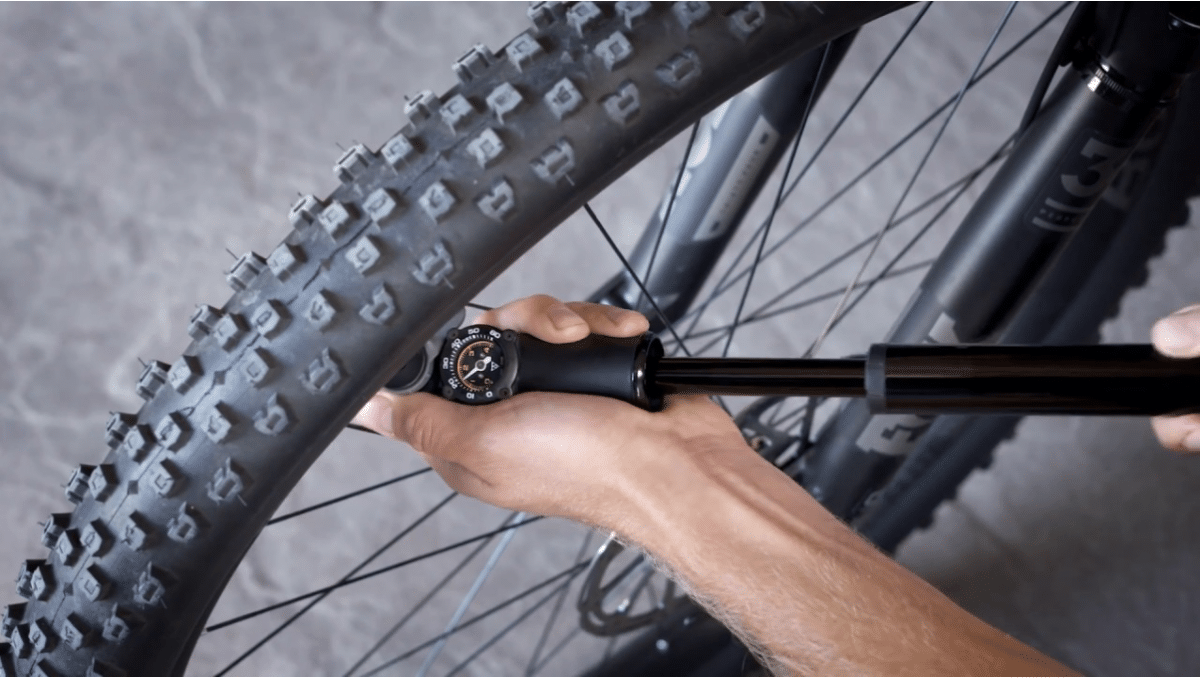 | | |
| --- | --- |
| Specs | |
| Price | £32 |
| Weight | 170g |
| Length | 257mm |
| Strokes to 25 psi | 123 |
If you are a rider who is looking for a mini bike pump to add to your biking adventures, and the main consideration that you have is its fast inflation, then the Topeak Mountain DA G is one of the best options out there. If you get this option, you'll be sure to get the best bang for your buck, thanks to this pump's dual-action stroke as well as its pretty reasonable price.
This mini pump also comes with a nicely integrated pressure gauge, which is both accurate and clear. The push-on valve connection has a locking tab, which holds it in place very well and the overall build quality of this pump is really good. The mount that this pump has, is also great, as it holds the pump away from the frame to ensure that it doesn't knock or rattle against your bike's precious frame.
It can be a little more tiring to use this mini pump because your arms won't catch a break since this pump pumps air into your tyre during both the instroke as well as the outstroke. Some of the downsides that you may experience with this mini pump is that it may pinch your skin occasionally and is also pretty bulky.
Final Words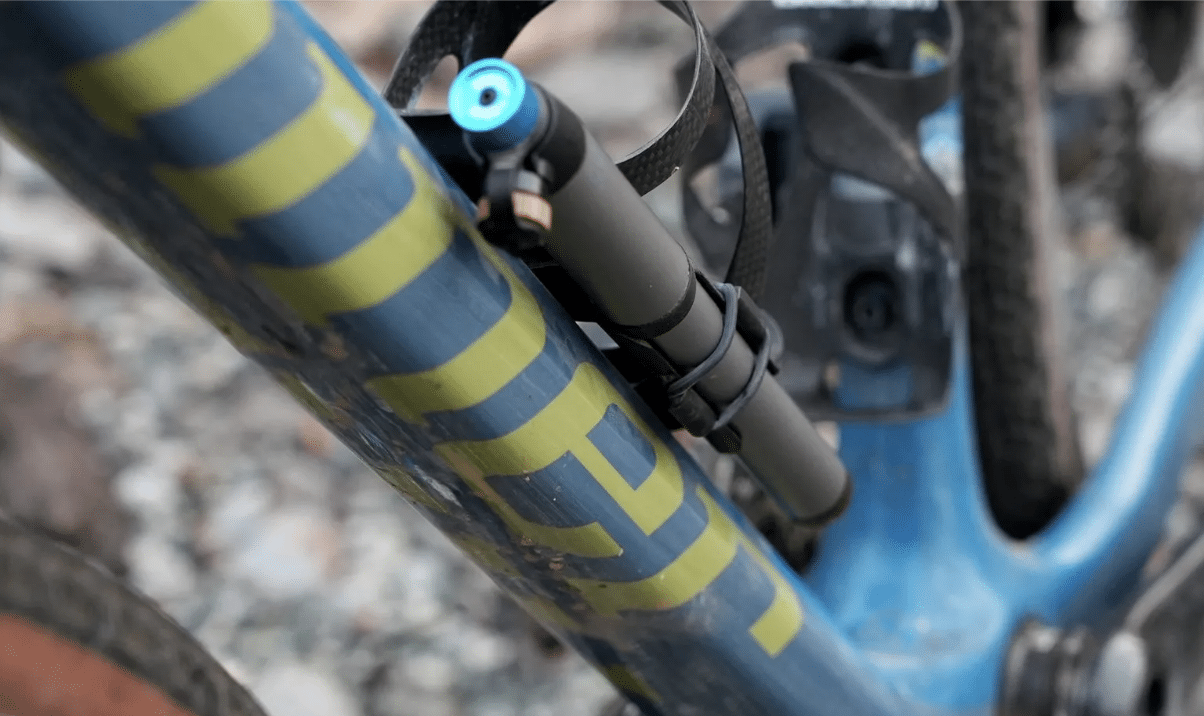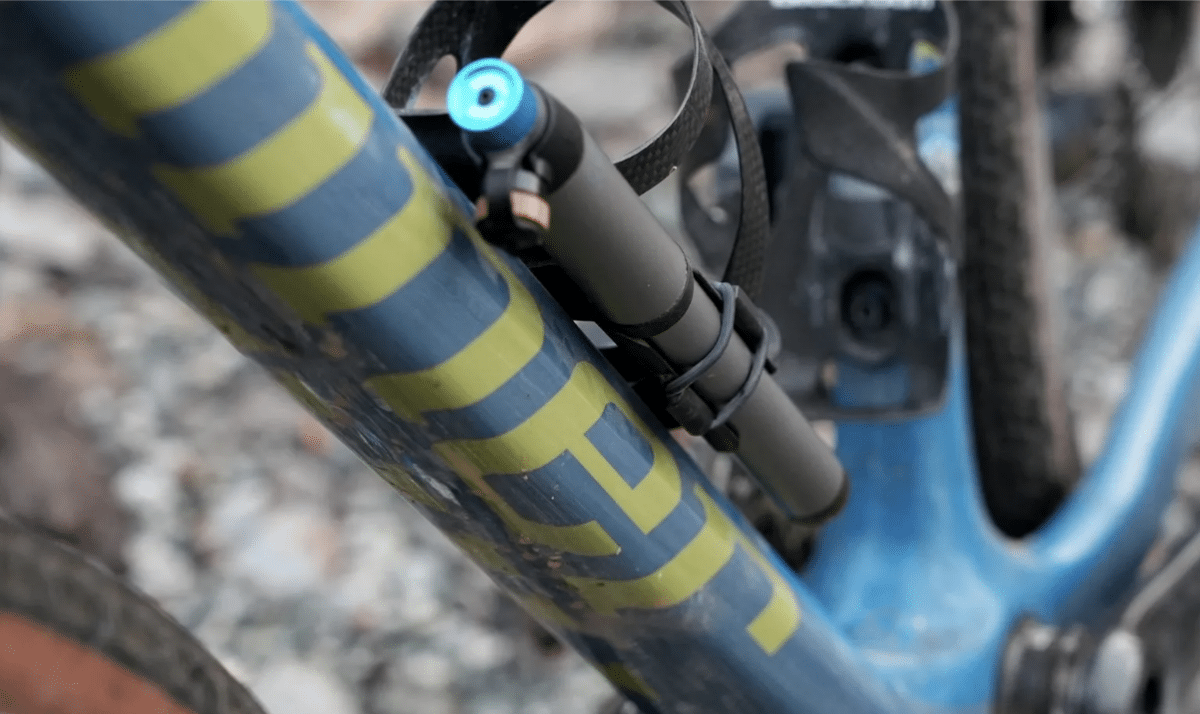 So, there you have a full list of some of the best mini pumps out there, that'll be super easy to carry with you or on your bike during your next biking adventure. Remember that these mini pumps are more geared towards those looking for an easily portable pump, and if you're rather looking for a pump to maybe have in your car or at home that'll pump air into your tyres a lot faster and easier, then a floor pump may be the better option.