In this article you'll get a full list of some of the best, most reliable and durable pumps that there are in 2023.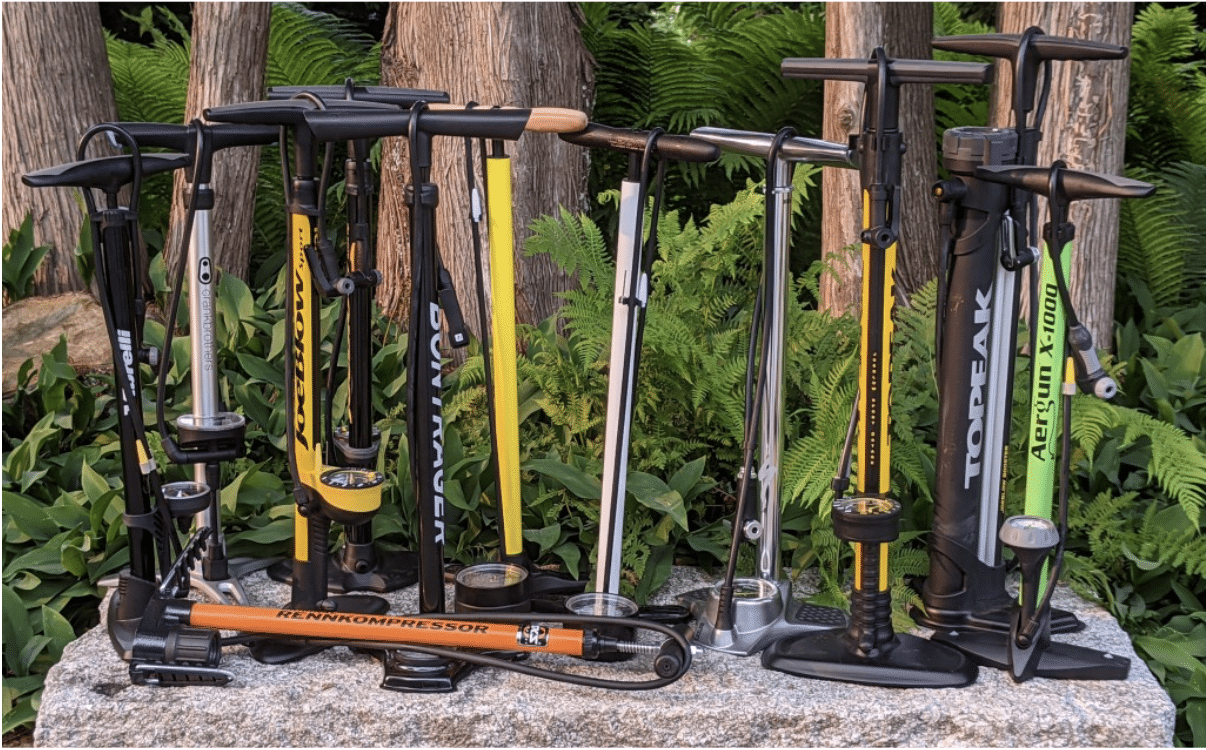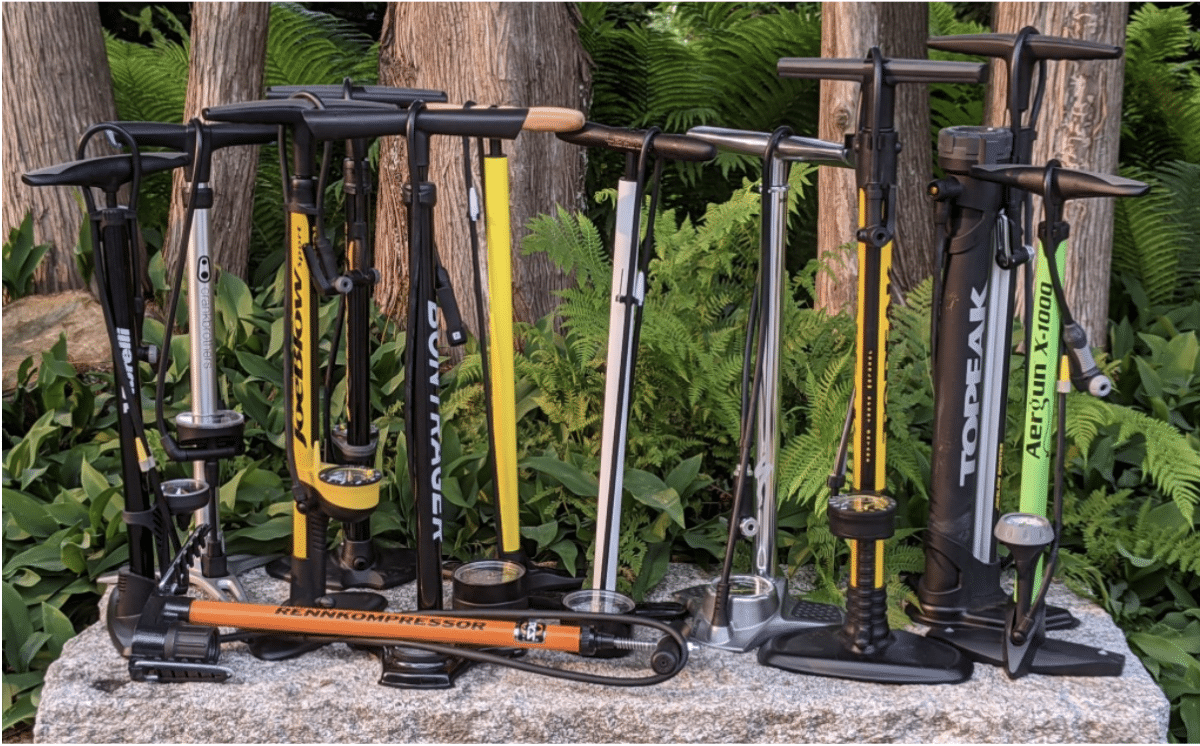 It's a good idea for each rider to at least have one decent floor pump at home, and if you're planning on building anything like a home workshop then it should be at the top of your list of tools to get. Almost each of these pumps will come equipped with a long flexible hose, a pressure gauge as well as a large chamber that is capable of fast air transfer. 
Lezyne Classic Over Drive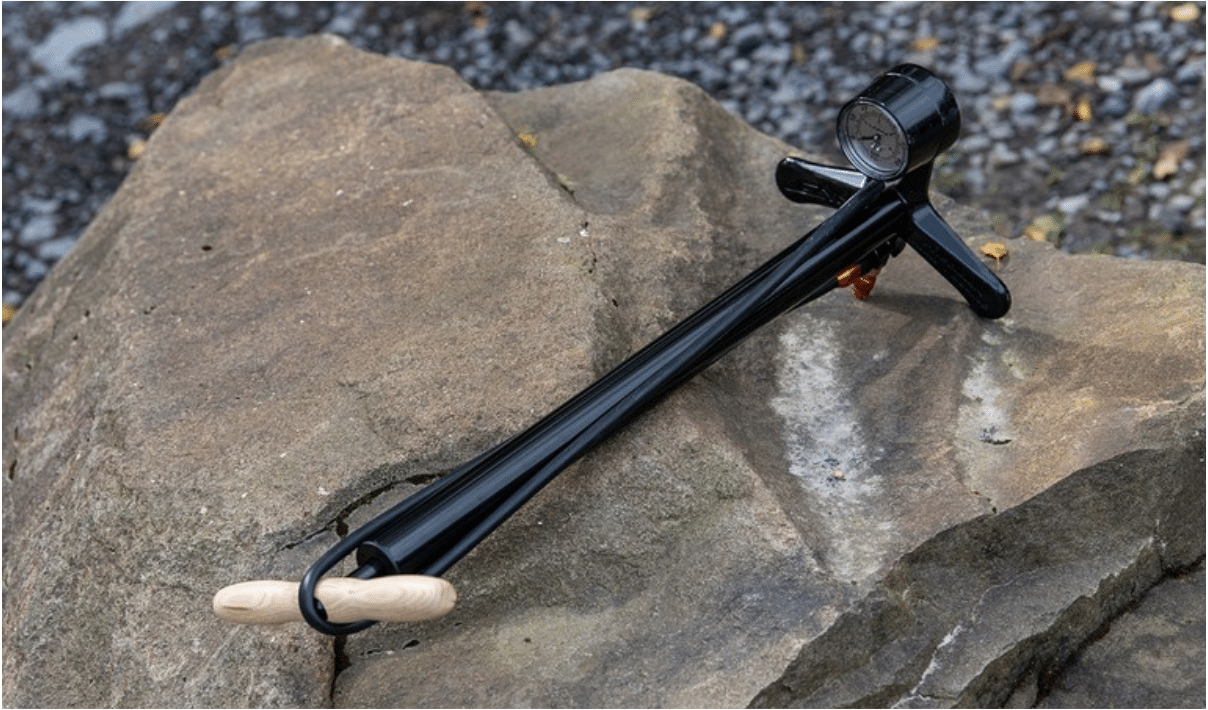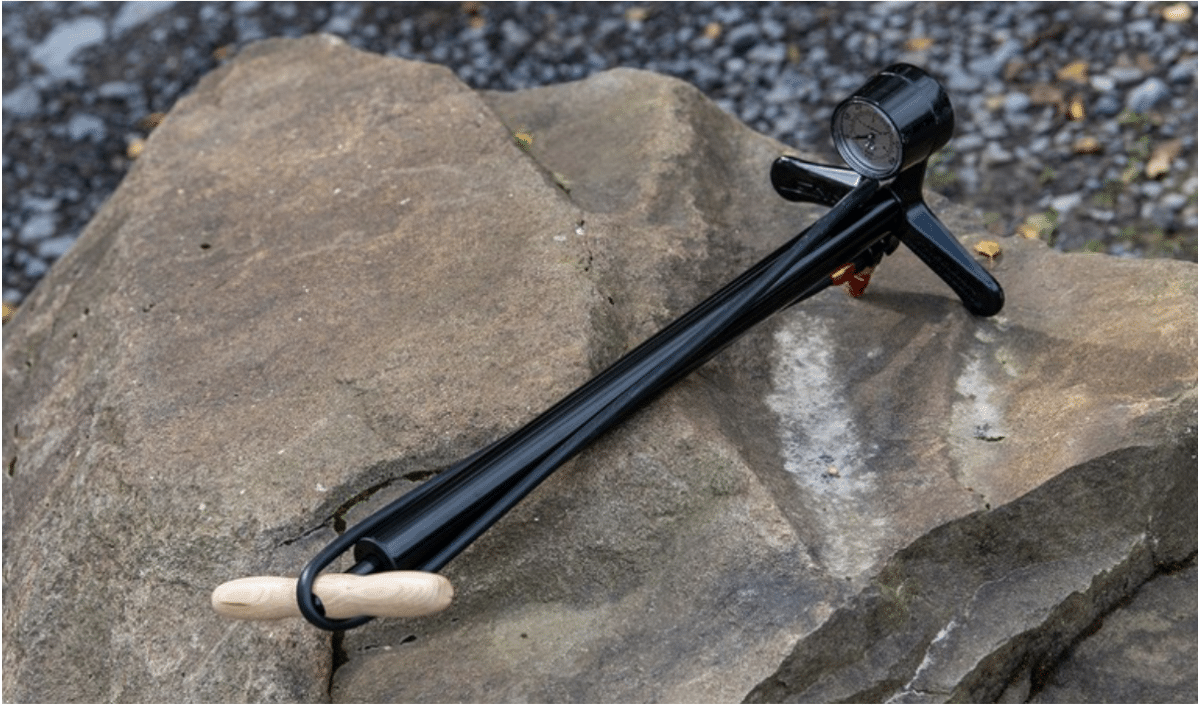 | | |
| --- | --- |
| Specs | |
| Price | £60 |
| Weight | 1.45kg |
| Max Pressure | 60 psi |
| Use | MTB |
This floor pump from Lezyne comes equipped with a long, mid-volume barrel and has been constructed with a quality metal in order to strike a great balance between awesome performance as well as easy action, smooth feel and finally low stroke counts. Even though the gauge is located at the base of the floor pump it's still easy to read and is very accurate. The hose that comes along with the Lezyne Classic Over Drive is long and also makes it easy to swap between the various valve types.
Some of the reasons that put people off from purchasing these pumps are that it doesn't have a bleed valve to offer you perfect pressure adjustment and some people don't like the screw-on head that this pump has. This floor pump is only for mountain bikers as its maximum pressure is only 60 psi, which means that it won't be of any use as a road pump.
LifeLine Professional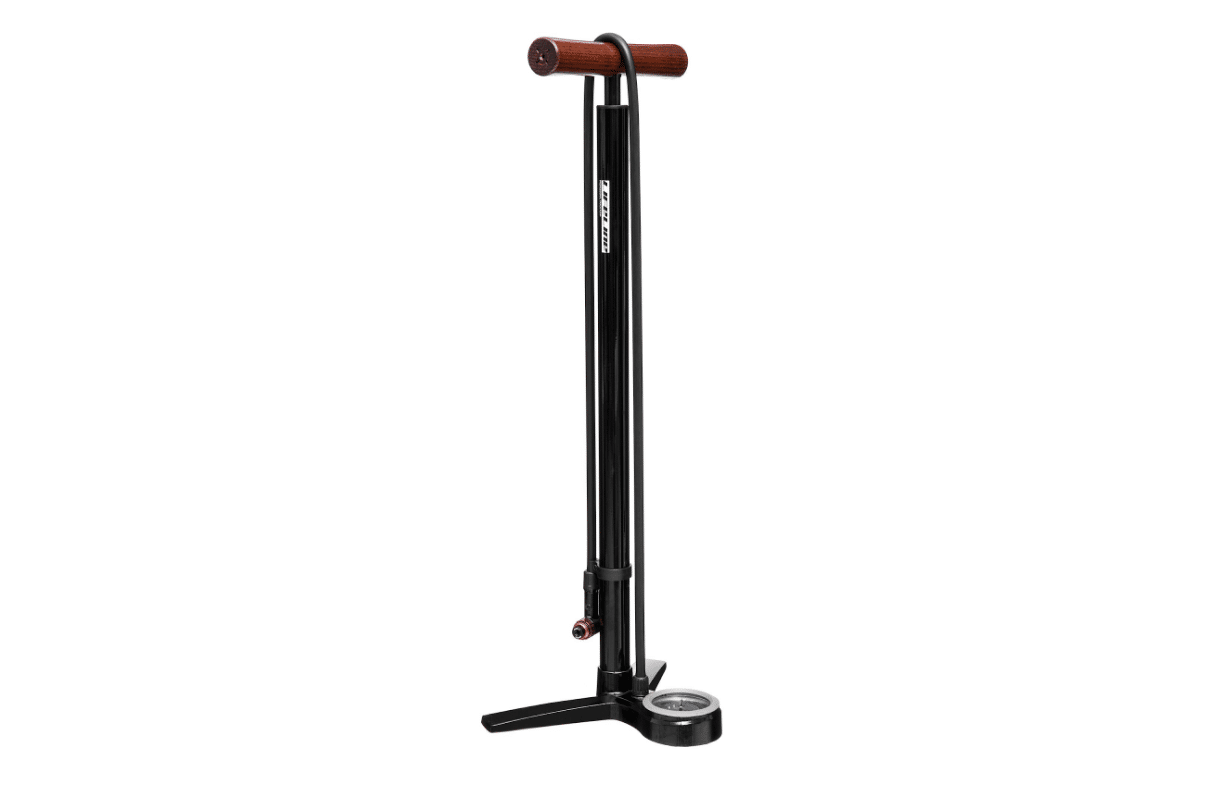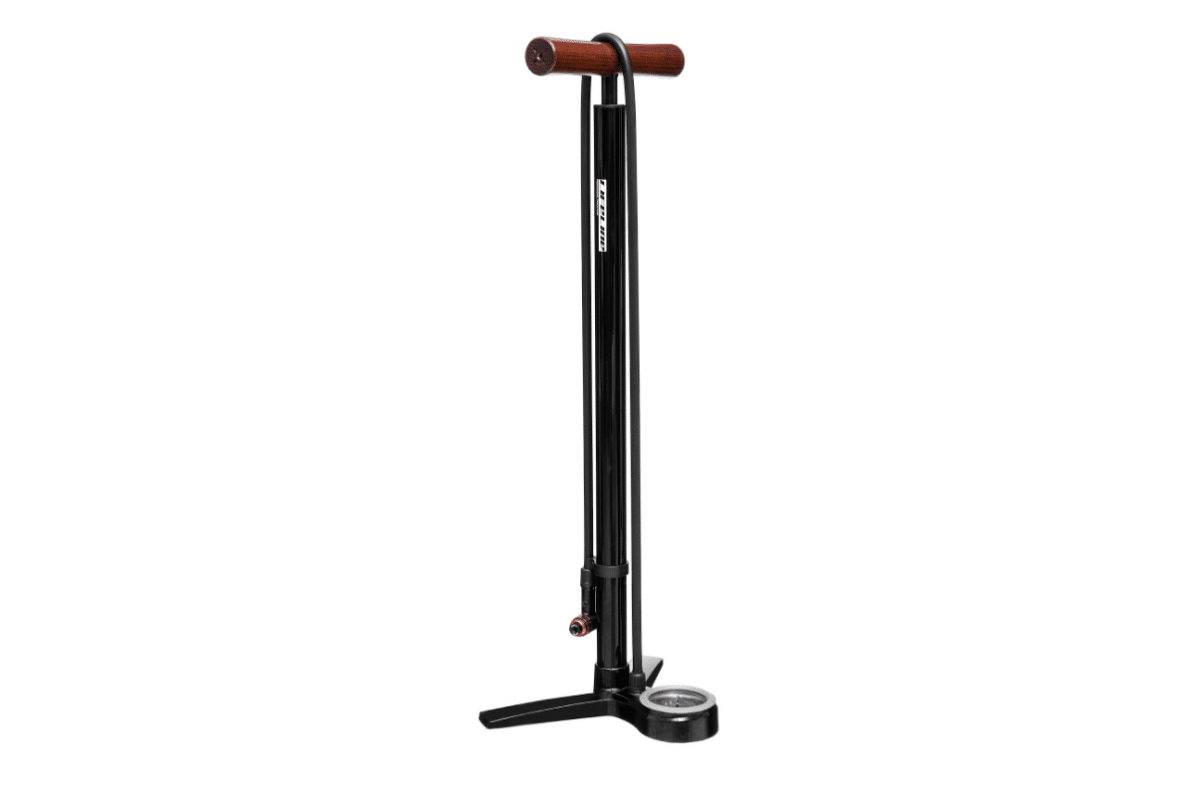 | | |
| --- | --- |
| Specs | |
| Price | £34,99 |
| Weight | 1.25 kg |
| Max Pressure | 240 psi |
| Use | MTB/Road |
With the LifeLine Professional track pump in your possession, you'll be able to get tyres such as the 25mm Continental GP4000 to 100 psi in just a matter of 25 strokes. This track pump's pressure gauge can sometimes be off by around 2 psi, which really isn't a problem unless you're extremely particular.
The LifeLine Professional is made up of a steel barrel, wooden handle, long hose as well as an all-metal switchable chuck, all coming at you at quite an impressive price. Thanks to its awesome build quality, it should be able to stay strong and last you many years without any problems.
Specialized AirTool Comp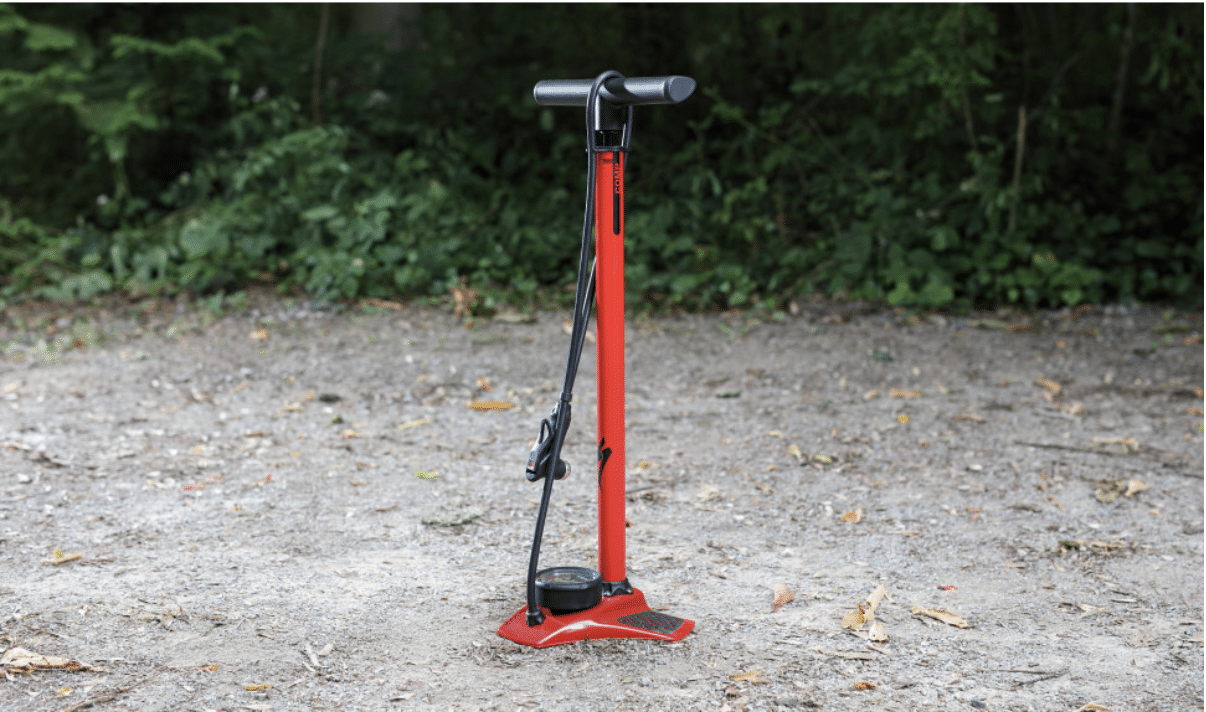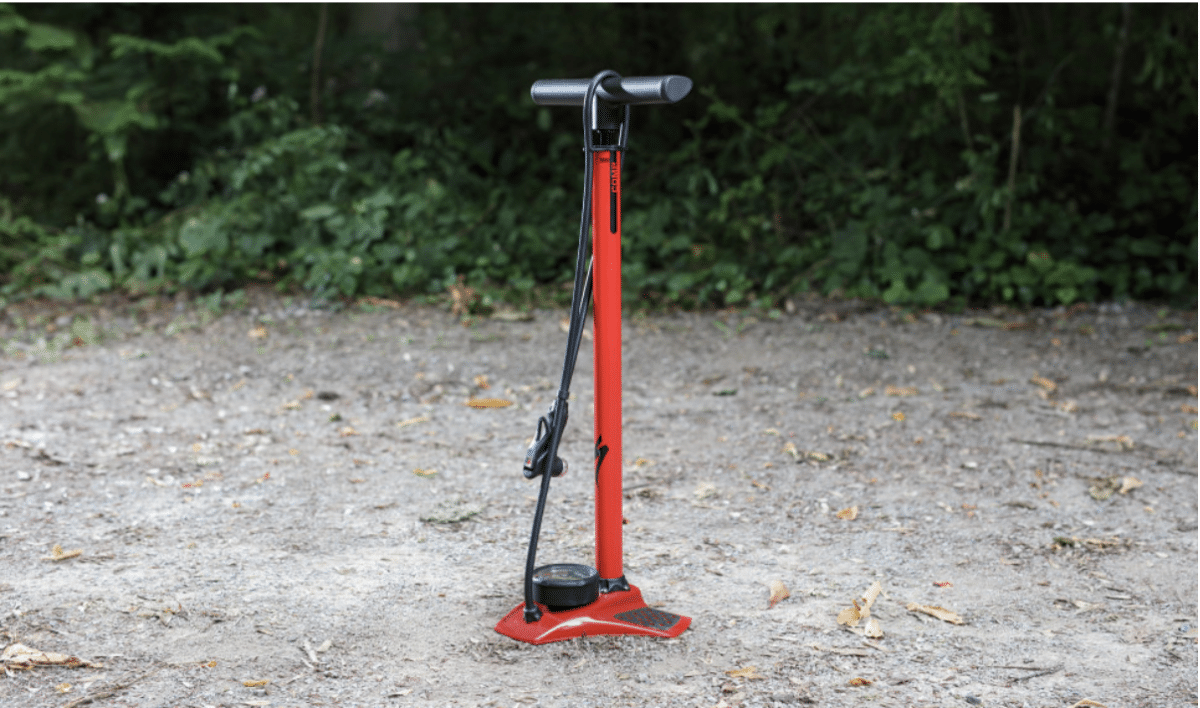 | | |
| --- | --- |
| Specs | |
| Price | £50 |
| Weight | 1,77 kg |
| Max Pressure | 120 psi |
| Use | MTB/Road |
If you're looking for one of the best floor pumps out there, when it comes to functionality, then look no further than the AirTool Comp from Specialized. This floor pump comes equipped with a head that is able to accept all valve types and also has a big base that features grip tape, which definitely helps when you need to use this pump in unfavourable conditions.
Overall, this floor pump has a wide, aero-shaped handle that adds ergonomics, which although you may not have been looking for specifically, is definitely something that will make your pumping experience a lot nicer. Furthermore, this floor pump from Specialized also has an analogue dial that has a two-staged face, giving you a lot more accuracy up to 30 psi for those high-volume tyres out there.
Birzman Maha Push & Twist V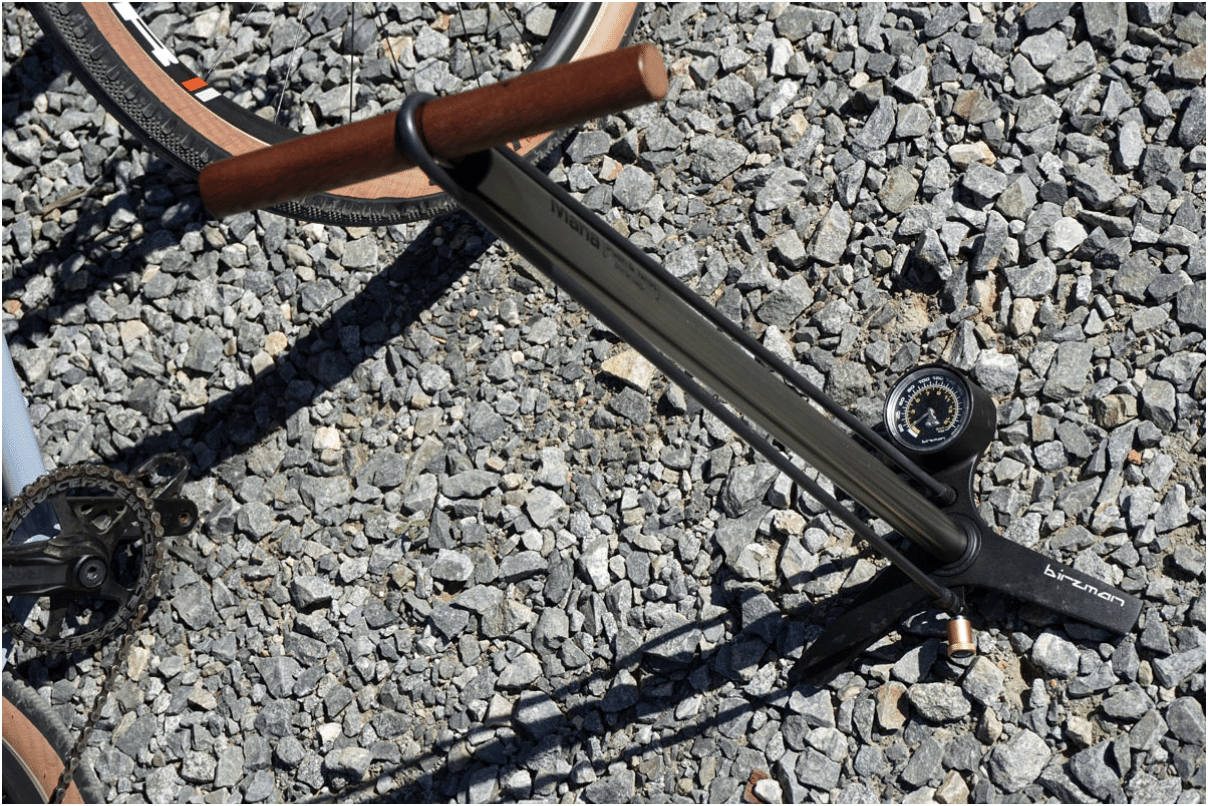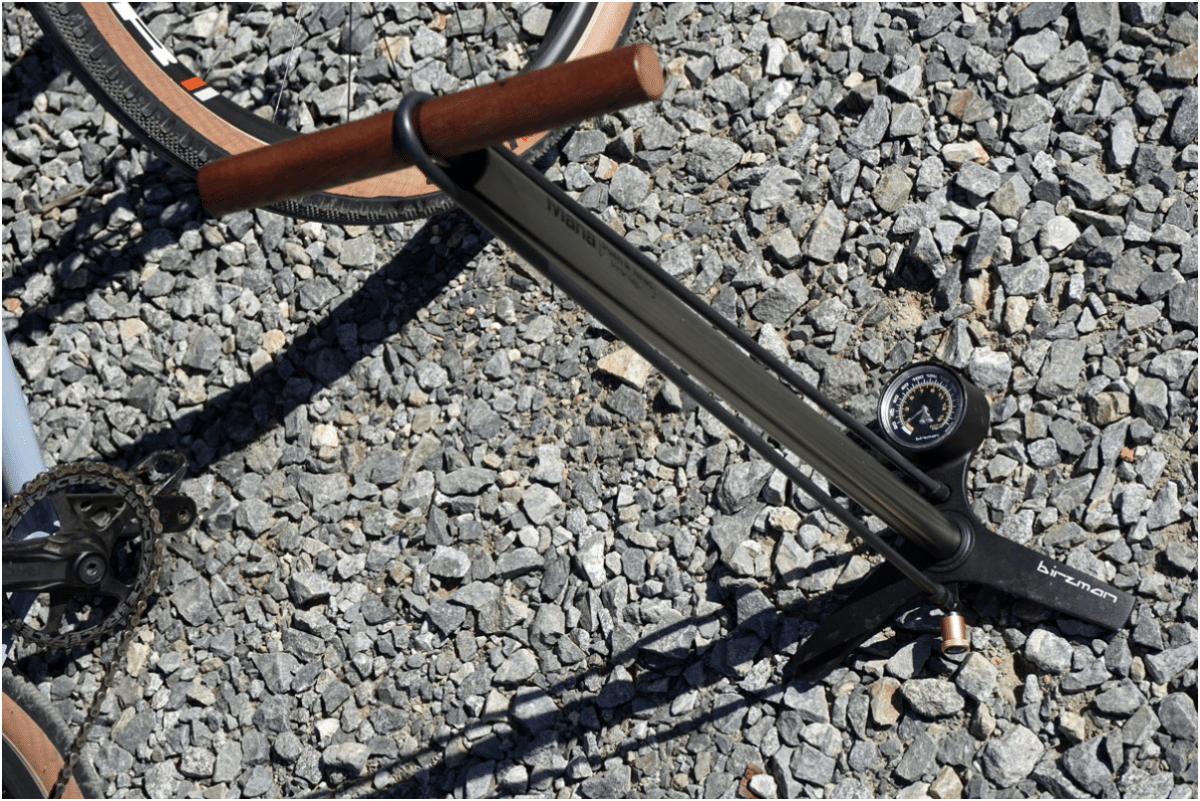 | | |
| --- | --- |
| Specs | |
| Price | £45 |
| Weight | 1.78 kg |
| Max Pressure | 220 psi |
| Use | MTB/Road |
The Birzman's most attractive feature is its 'Push and Twist' head, this head is awesome because all you have to do is push down and twist and it isn't only secure but also makes it super easy to disconnect. With this floor pump, you'll be able to pump a tyre up to 100 psi with around 30 strokes.
This floor pump comes equipped with chunky polymer feet and handle that makes this pump feel a little cheaper than some of the other pumps on this list, but the Twist and Push head is what truly sets this apart and overall makes it a neat and effective pump.
Topeak Joeblow Mountain X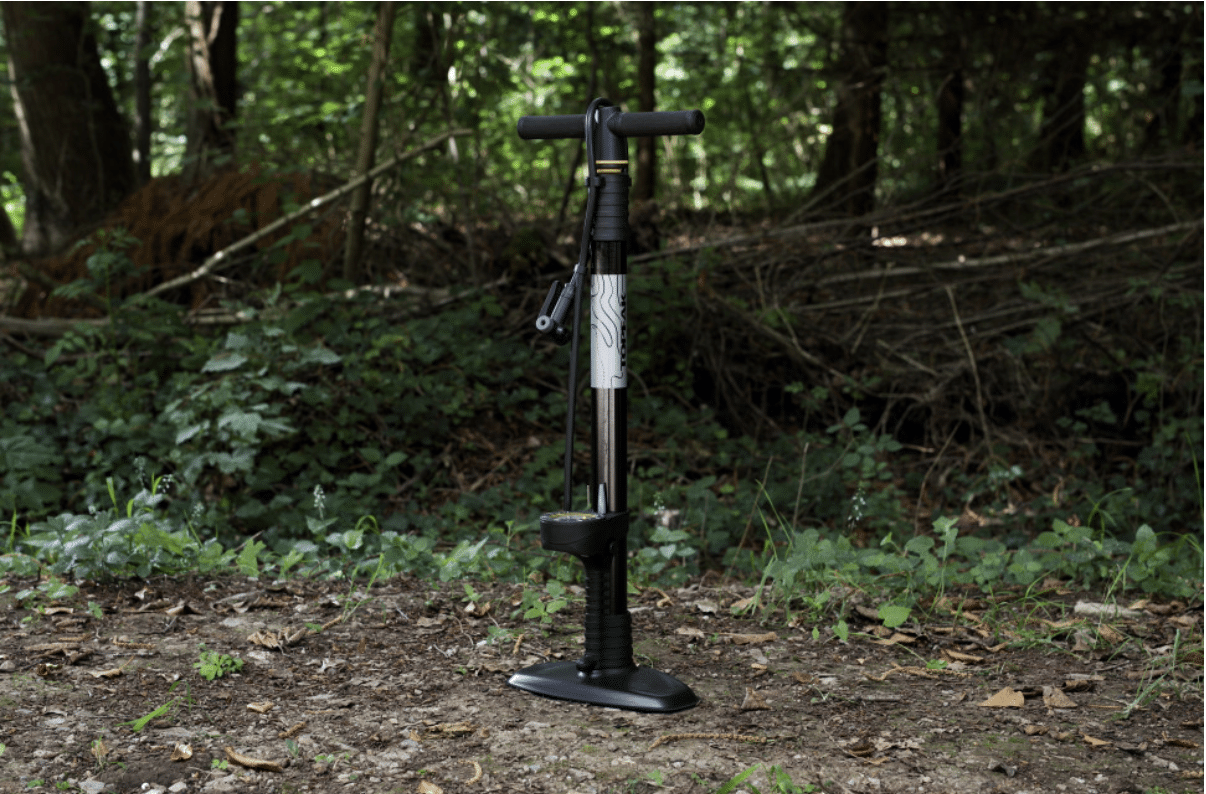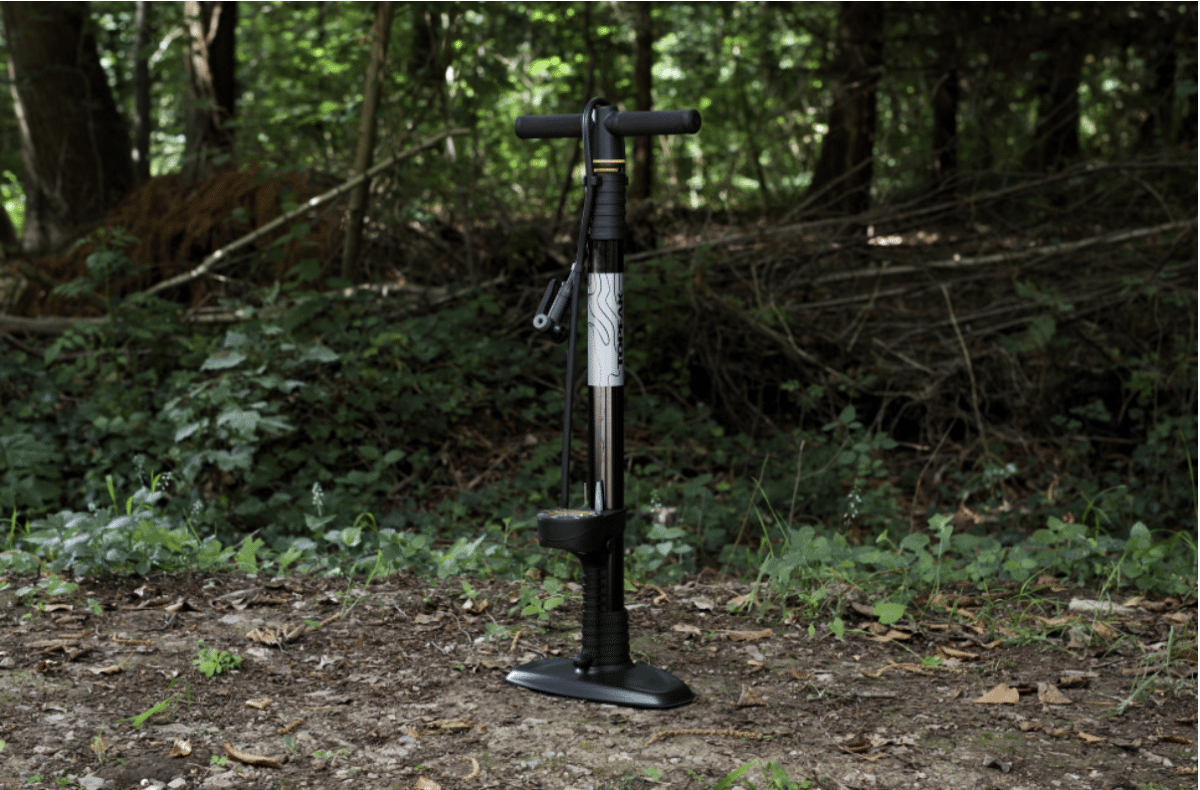 | | |
| --- | --- |
| Specs | |
| Price | £55 |
| Weight | 2.3 kg |
| Max Pressure | 60 psi |
| Use | MTB |
The Topeak Joeblow Mountain X floor pump has a high-volume metal barrel, making it easy to get the job of filling your tyres with tons of air in just a few strokes super easy. This floor pump will also be useful for those tubeless mountain bike riders out there because it is also able to seat these types of tyres easily as well.
At the head of this floor pump, you'll have a large locking lever that has been designed with two separate holes for each of the different valve types. Then when you look at the base of this floor pump, you'll see that it has a large bleed valve for those looking to fine-tune their pressure, with help from the large gauge that's located at the midway point up on the barrel. When pumping with this floor pump, you'll feel quite a comfortable and solid feel because of its rubberised handle that's paired with its smooth action.
There are a few downsides to owning this floor pump though, two of them being that it isn't as stable as some of the other floor pumps out there, and the actual hose isn't that long either, making it a little bit challenging to use it on bikes that are mounted in a workstand. Since its also quite a high volume pump, it means that the action you get from it will also be stiffer and furthermore it is only able to inflate to a maximum of 60 psi.
Final Words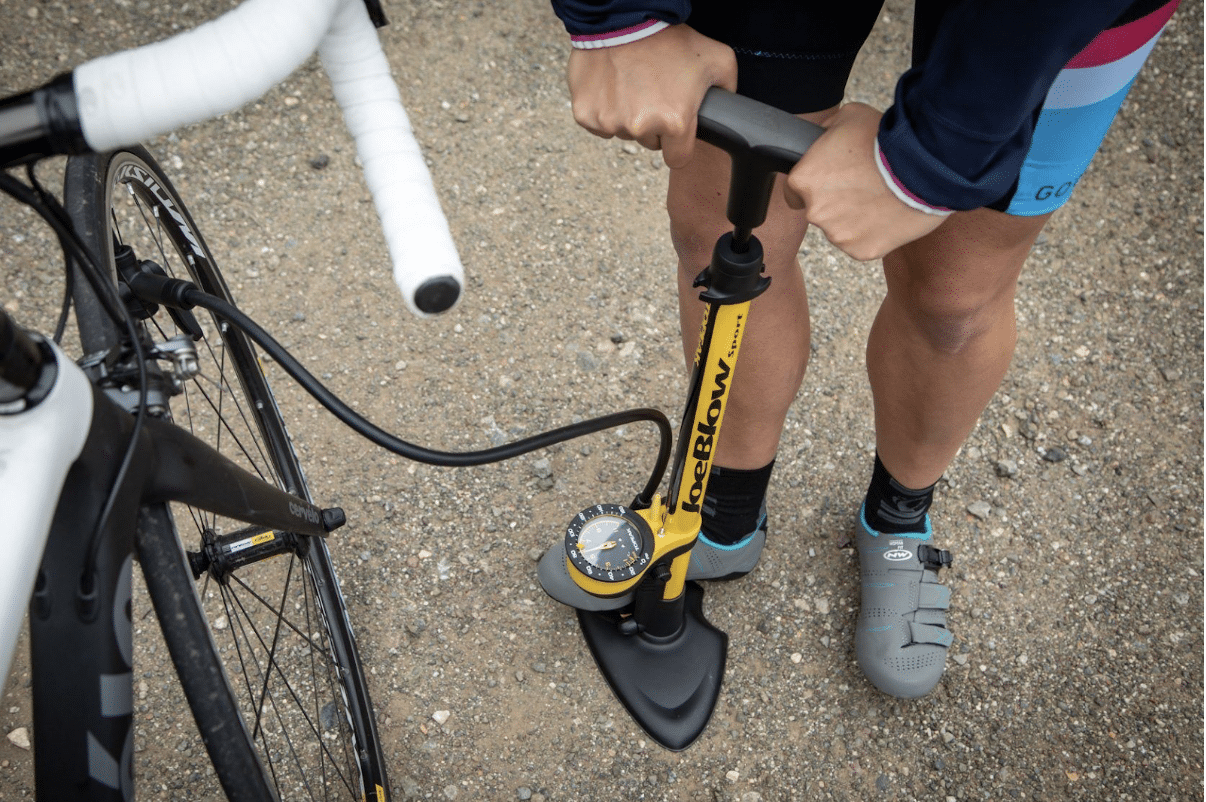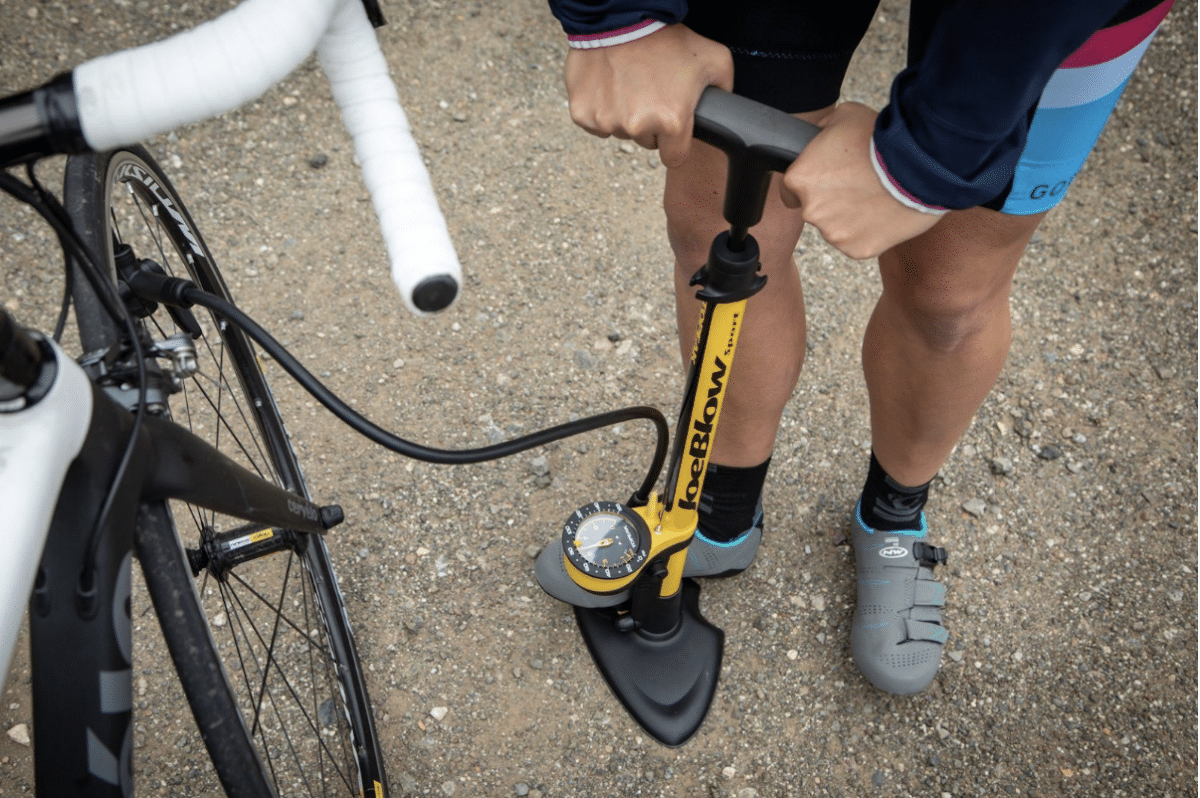 So, there you have a quick list of some of the best floor pumps available out there, that you should definitely take a look at and decide whether or not it compliments your riding activities. If you are planning on getting a pump that you keep at home, then these are definitely the best option, otherwise, if you're planning on carrying one when you're out riding, then a mini bike pump would be a lot better.