Even though the year is coming to its end, Apple has still decided to go ahead and unveil their new hardware. On the 30th of October 2023, the day before Halloween, Apple held a spooky-themed virtual event where they finally announced their next-generation M3 chipsets: the M3, M3 Pro and M3 Max.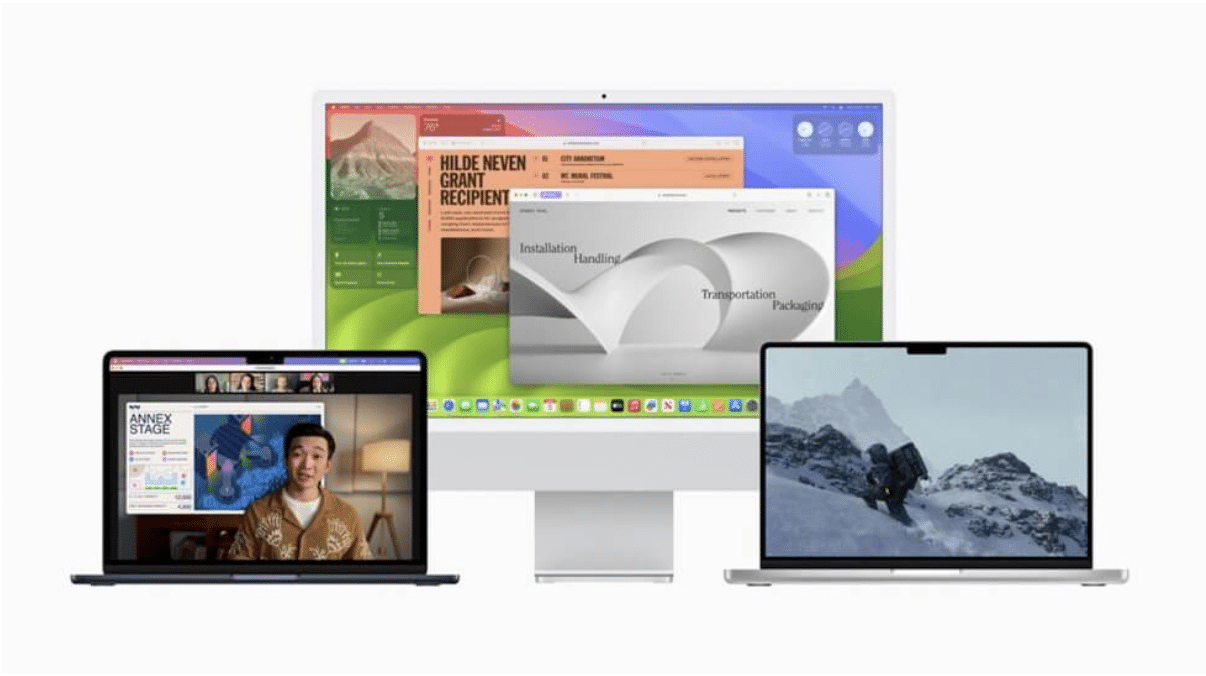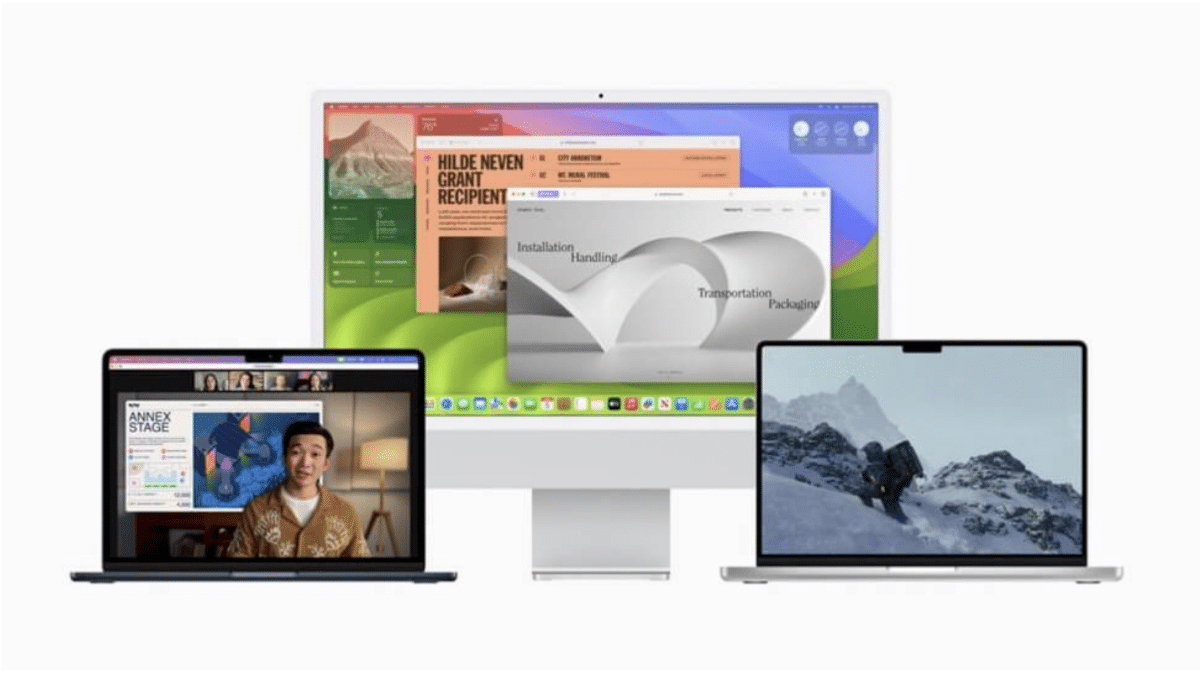 This is not where the surprises stop though, because they also went ahead and unveiled their new machines also, which would be powered by these new processors. These new devices included a new MacBook Pro, available in the 14-inch and 16-inch sizes, as well as a 24-inch iMac. 
The M3 Chipsets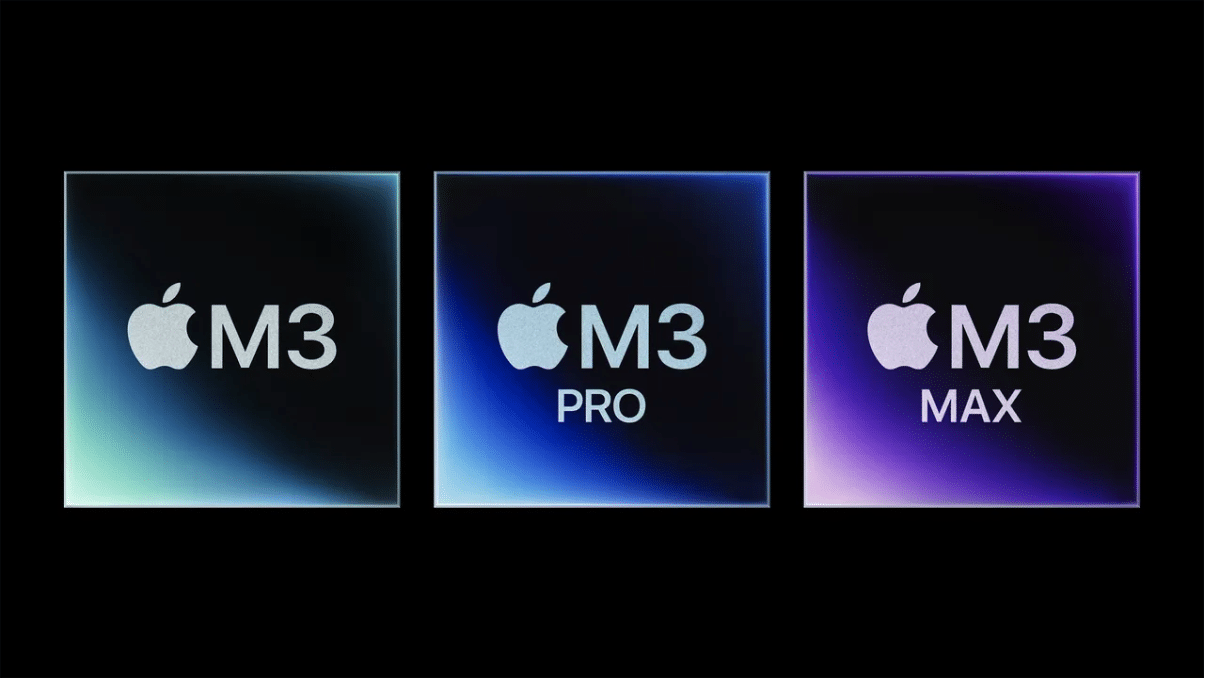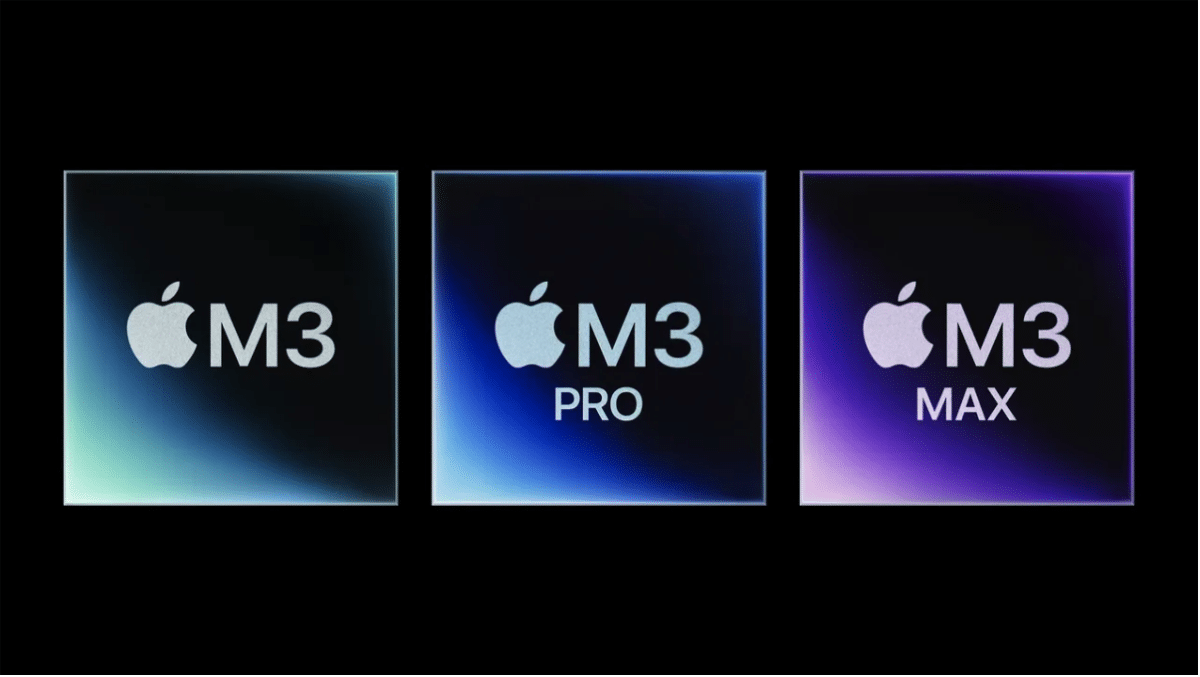 Since back in 2020, Apple has been producing their new M-series processors and they've been releasing these chips on quite an unpredictable timeline over the last three years, so people haven't been able to gauge when there would be new ones. Even though we may not have been able to know exactly when they would be released, Apple have still followed the same order of releasing them each time: first unveiling their base-level chips and then having them followed by the more high-end versions, which include the Pro, Max and Ultra models. However, this year Apple released all three tiers of the new chipset at the same time.
This year's new chipsets are a little bit different to the ones that have come out previously because unlike its predecessors, which have been built on 5 nanometer process technology, all of the M3 chipsets have been built on a 3 nanometer process. This essentially means that they pack more transistors into a smaller space, which as a result enhances both the speed as well as the power efficiency of the chips.
Taking a closer look at the M3 chips, they have a few more new features to Apple silicon. The first feature that is worth mentioning is called dynamic caching and what this does is enable the processor to allocate memory for each task dynamically. This means that these chips are able to either dial up or dial down the allocation as needed rather than just restraining a specific amount of memory for the task to use, whether or not it actually needs it or not. As you can imagine, this means that these chipsets will be able to use their resources a lot more efficiently.
Some of the other new features that are included with these new chips include ray tracing as well as mesh shading, which together are put to use in graphics-intensive games and apps to make your experience a lot more pleasurable. Thanks to this feature, game developers are now able to utilise ray tracing in their games in order to then more accurately illustrate lighting elements such as reflections and shadows. On the other hand, the mesh shading helps the more visually elaborate scenes in these games to appear a lot smoother and even without any skips. 
The Difference Between the Chips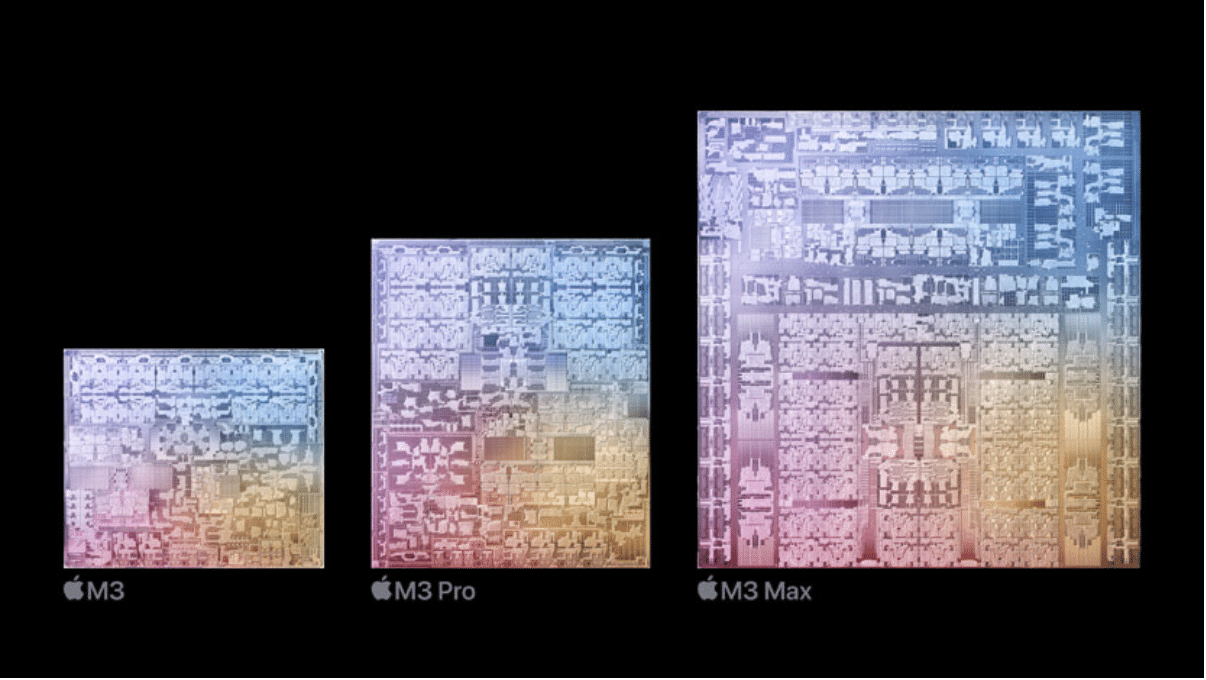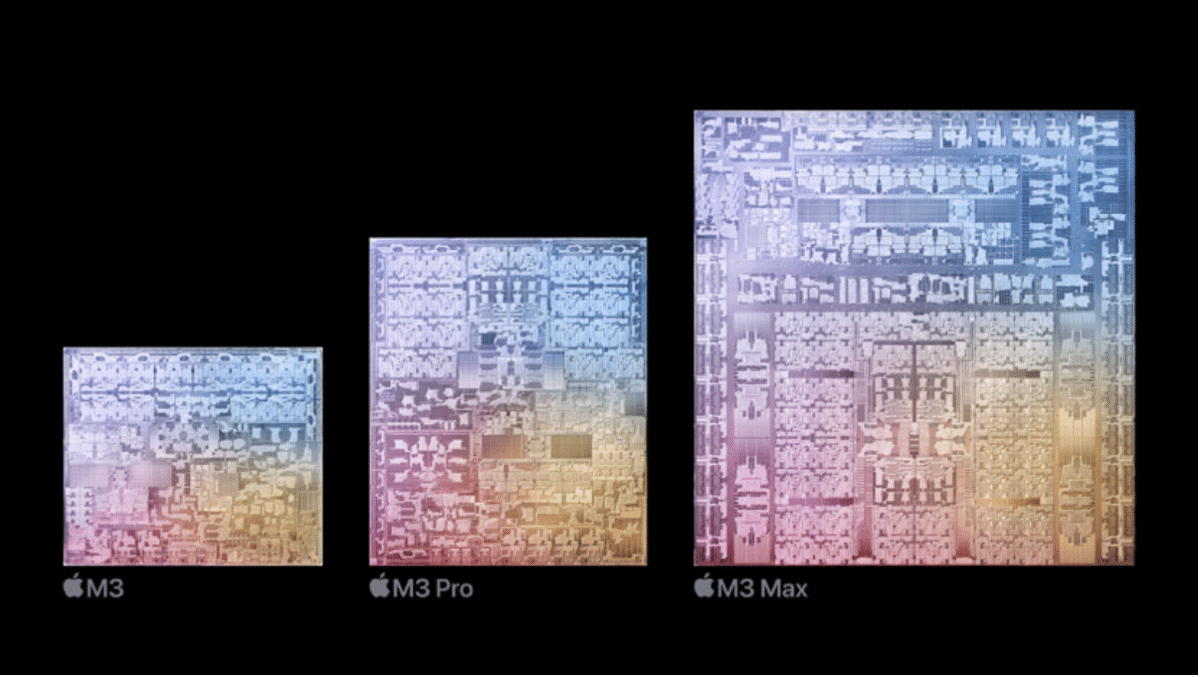 So what exactly are the differences between each of the various versions of the next-generation chipsets? Well the first version is the entry-level M3 and this chip packs an 8-core CPU as well as up to a 10-core GPU with up to 24GB of unified memory. The step up option from this base version is the M3 Pro, which has a 12-core CPU, 18-core GPU and up to 36GB of unified memory. Lastly, you have the M3 Max, which is the most powerful of all of them, and comes with a 16-core CPU, a crazy 40-core GPU as well as support for up to 128GB of unified memory.
The New 14 and 16-inch MacBook Pro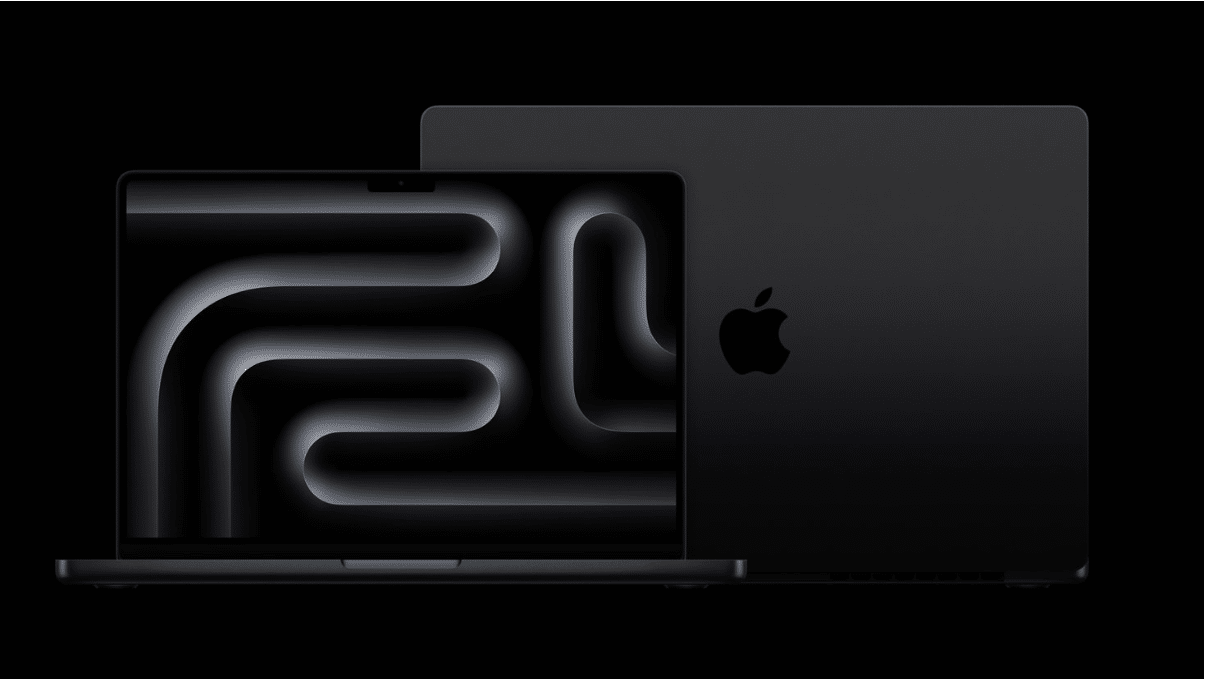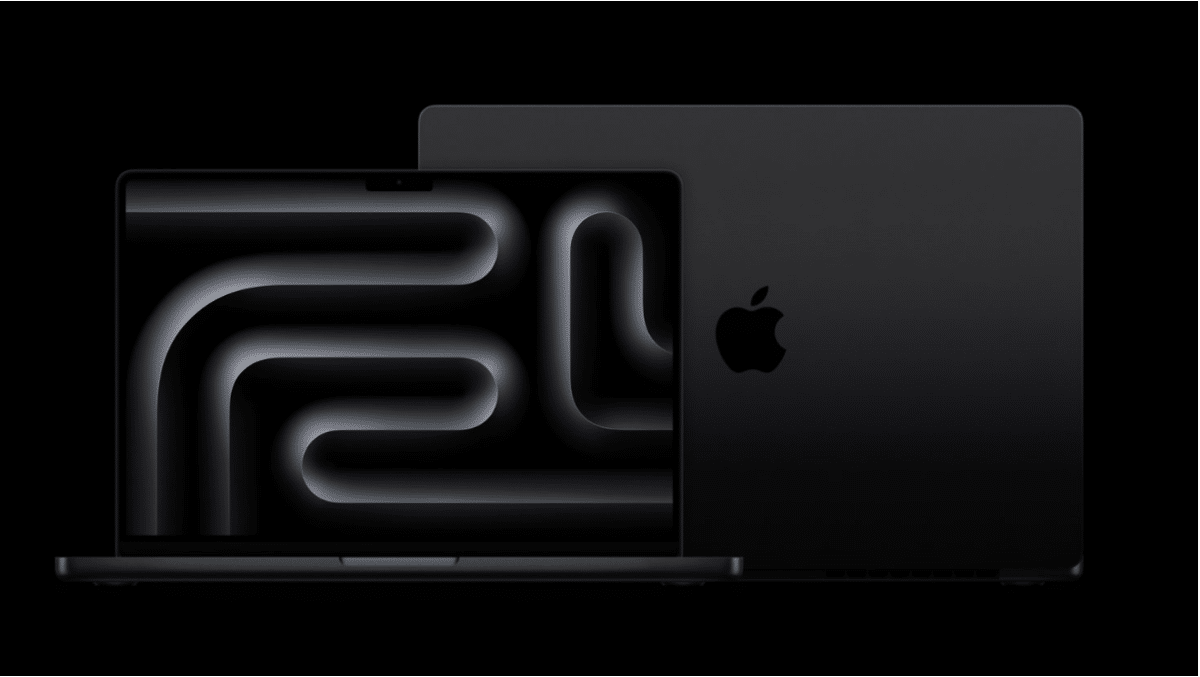 Since Apple had already completely revamped the exterior design of their MacBook Pro just two years ago, it is completely understandable that most of the upgrades and changes were done to the internals for these new MacBook Pro models. The chipsets aren't the only things that have been changed though, the new MacBook Pros will also see some more minor changes such as a brighter screen as well as an improved battery life. Both of the displays are now 20% brighter than their predecessors and have a 22 hour battery life, depending on the configuration.
An important thing to note when you are ordering your new MacBook Pro, is that if you decide to go with the 14-inch MacBook Pro with the base M3 chip, you'll only get two USB-C Thunderbolt 4 ports instead of three. If you want to get that extra port that you're missing you'll have to opt for more power and instead order the 14-inch or 16-inch models that come with the M3 Pro or M3 Max chips.
Another cool new thing about the MacBook Pro is that they will also be available in a new body colour as well. It will still come in its traditional silver and space grey colours, but now you'll also be able to opt for it in their new space black option. These new laptops also have a cool finish that has gotten a special treatment where it is actually able to reduce your fingerprint smudges on it, so that your laptop looks a lot more professional and clean at all times.
You'll be able to pick up the new 14-inch MacBook pro with the M3 at a starting price of $1,599, whilst the M3 Pro and M3 Max variants start at $1,999. Then the larger, 16-inch, MacBook Pro starts at a price of $2,499. You are able to preorder these new laptops now already, however they'll only come to your doorsteps as well as your store's shelves on the 7th of November.
The 24-inch iMac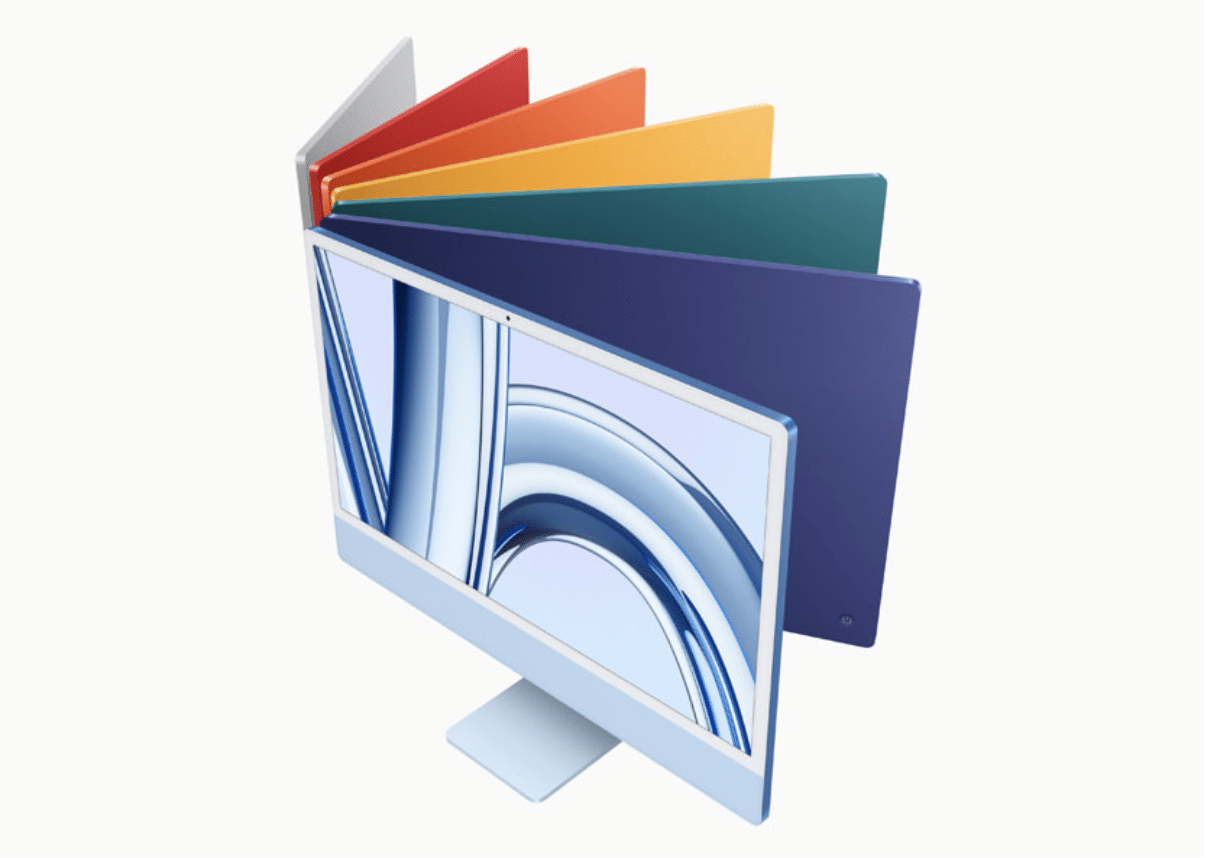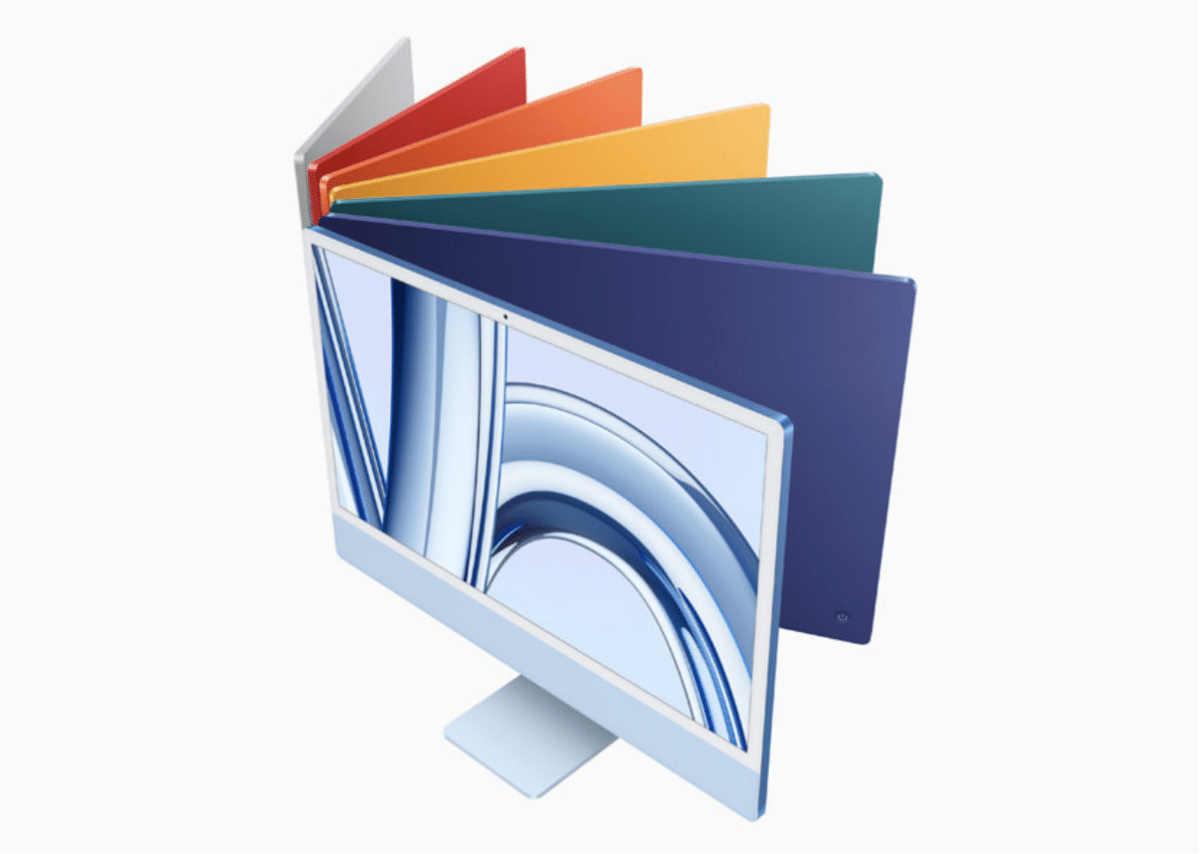 The Apple community have been waiting quite a while for this one, as it has been a long three years since Apple released their pastel coloured lineup of desktops and now, in 2023, have these colourful iMacs finally been refreshed. Just like the MacBook Pros, the outside remains the same, you'll get a 24-inch, 4.5K Retina display with a 1080p FaceTime camera, a six-speaker sound system as well as some really great sounding mics. The colours also remain the same, which include green, orange, pink, yellow, purple, blue as well as silver. The base models of the iMac come equipped with two THunderbolt ports whilst the more expensive high-end models come with two Thunderbolt ports as well as two more USB 3 ports and even have support for Gigabit Ethernet.
When ordering or buying your iMac, you'll get the choice between a standard Magic Keyboard or the Touch ID version, which will come with either a Magic Mouse or Magic Trackpad. Sadly, Apple still hasn't swapped out their Lightning ports for USB-C on these accessories. This is quite an interesting choice though as it seems that Apple is trying to move away from their Lightning ports and on to USB-C, as seen with their new iPhones.
The only new feature that you'll get with these iMacs, over the predecessors, is the new M3 processor found under the hood. With the new iMacs you'll get to choose between an 8-core GPU or a 10-core GPU. The cheapest, base models, of the iMac that comes with two ports, has been configured with 256GB of storage, which you have the choice to upgrade up to 1TB. Moving onto the higher-end, more expensive, models that come with four ports can instead be configured to have up to 2TB of storage.
The 24-inch iMac has a starting price of $1,299 and is available to preorder and will also start arriving on November 7th.
Final Words
In summary, Apple's 2023 Hardware Event has brought some exciting advancements, including the new M3 chipsets as well as a refreshed lineup of devices. These chipsets offer enhanced performance with dynamic caching, ray tracing, and even mesh shading. The MacBook Pro models feature brighter screens, improved battery life, and a sleek space black option and then finally the 24-inch iMac gets a boost with the M3 processor and various configuration choices. These updates are available for pre-order and will arrive on November 7th, marking another stride in Apple's hardware innovation.