Apple Arcade is essentially a huge collection of games that you'll only be able to play on an iPhone, iPad, Mac or Apple TV. By paying a few dollars a moth you'll get access to these premium titles without any sort of ads or in-app purchases, which definitely gets annoying in your usual mobile games. So with Apple Arcade, you can finally say bye to needing to buy more gems in order to get to the next level.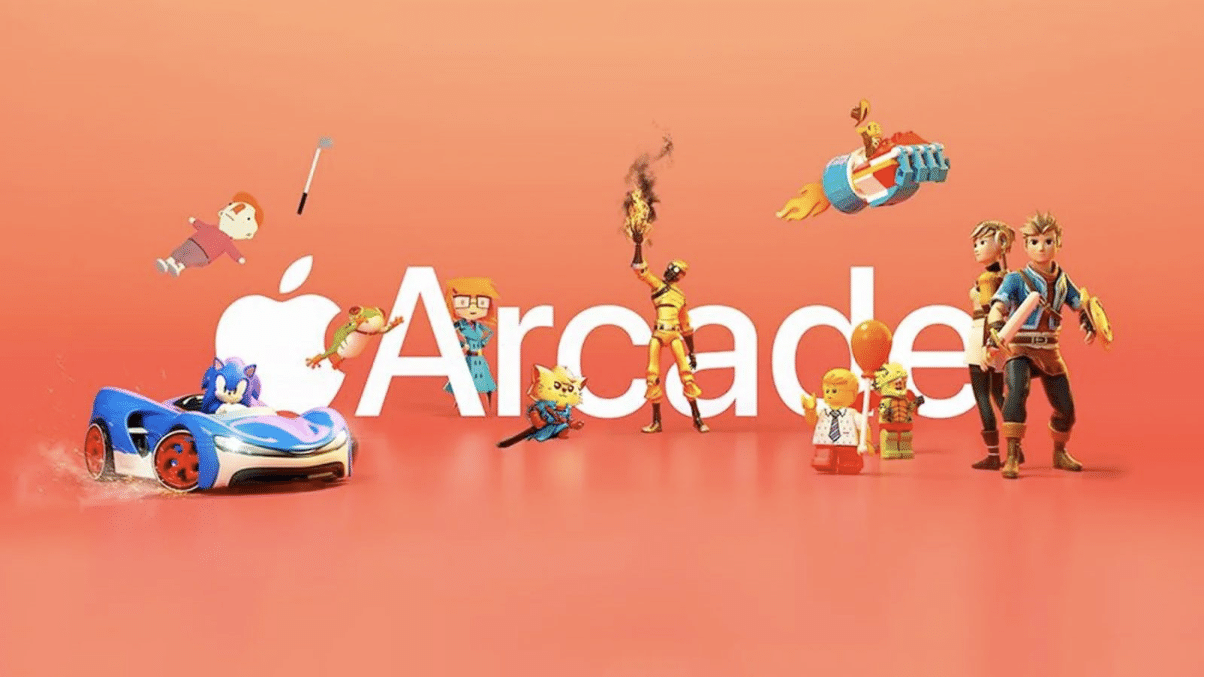 Apple Arcade has been available for a few years now already, but if you are still not sure what it entails or want to know more than this article will include everything that you need to know about this service.
How To Get Apple Arcade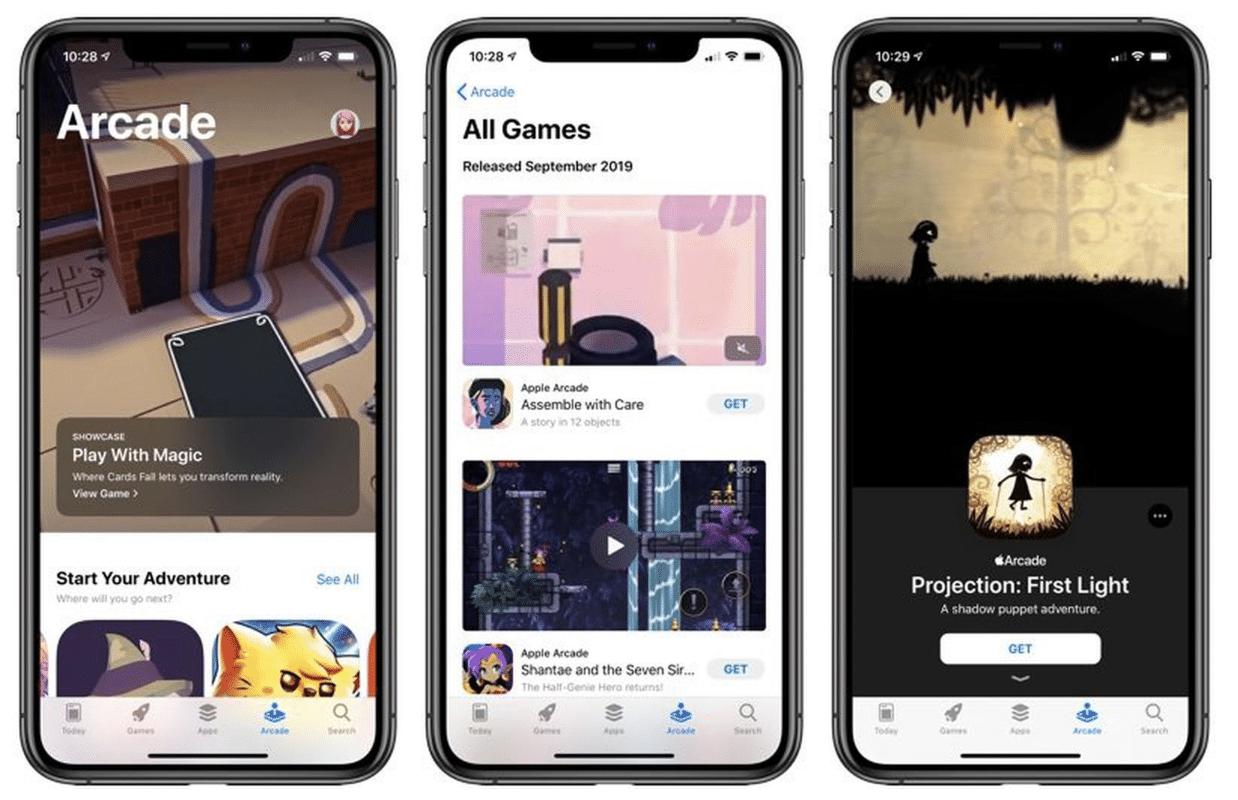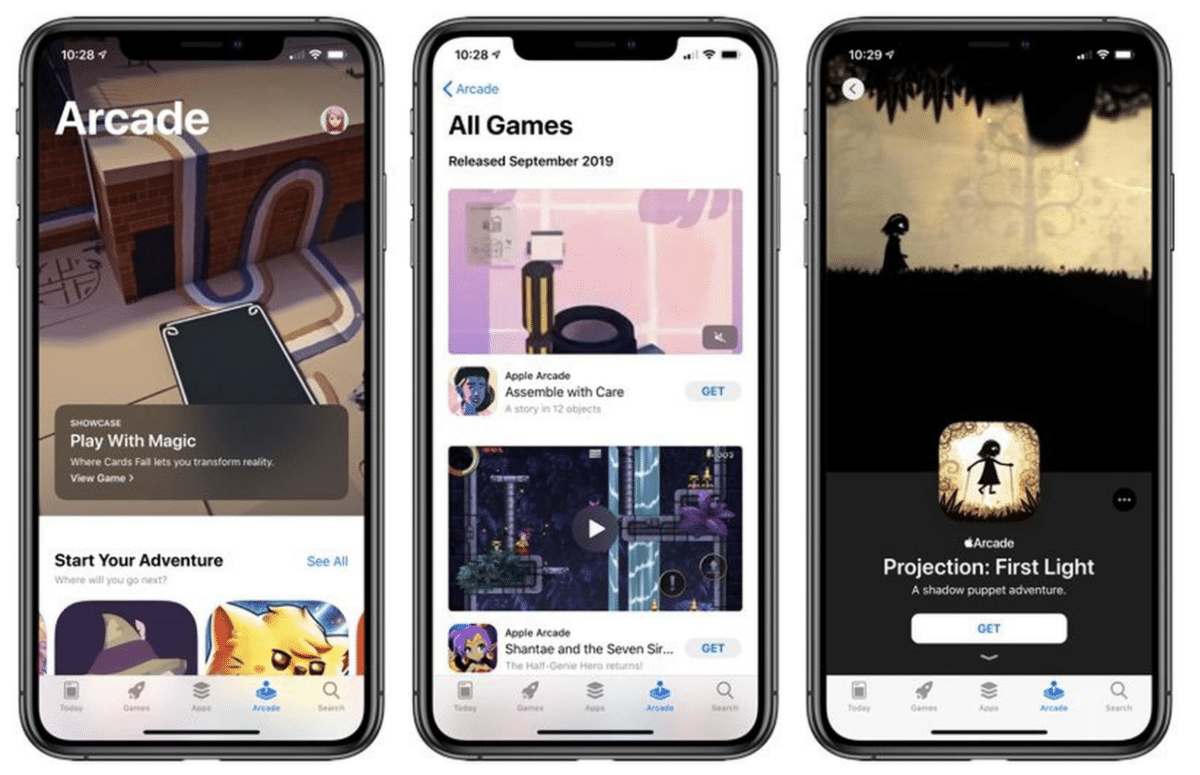 The first step in getting signed up for Apple Arcade is to open the App Store and select the Arcade icon, which you'll find looks a bit like a joystick. Once you get here you'll actually have the option to try one free month before you have to play, so select "Try It Free" to give this service a try before actually paying for it.
This Apple Arcade service is not just compatible with iPhones but even Apple devices such as Mac and Apple TV, however there are a few games that you will need an iPhone or iPad to play, you'll want to make sure to enable iCloud syncing so that all of your game progress will be saved across all your devices. Once you're subscribed you'll be able to find games to play using the Arcade tab, within the App Store app, on your Apple TV you'll have a separate Arcade app.
Playing Apple Arcade Games Offline
Now that you're finally subscribed to Apple Arcade you'll be able to choose and download any games you want, from 200+ games that are compatible with Arcade, this whole process is the same as how you'd download a regular app on any Apple device. If you are on a Mac device, the game will be downloaded and stored in the Applications folder and will also be available to you in the Launchpad. After you've actually installed the game, you'll be able to play it with or without an internet connection, which makes Apple Arcade really awesome and entertaining when you are out travelling.
The Price Of Apple Arcade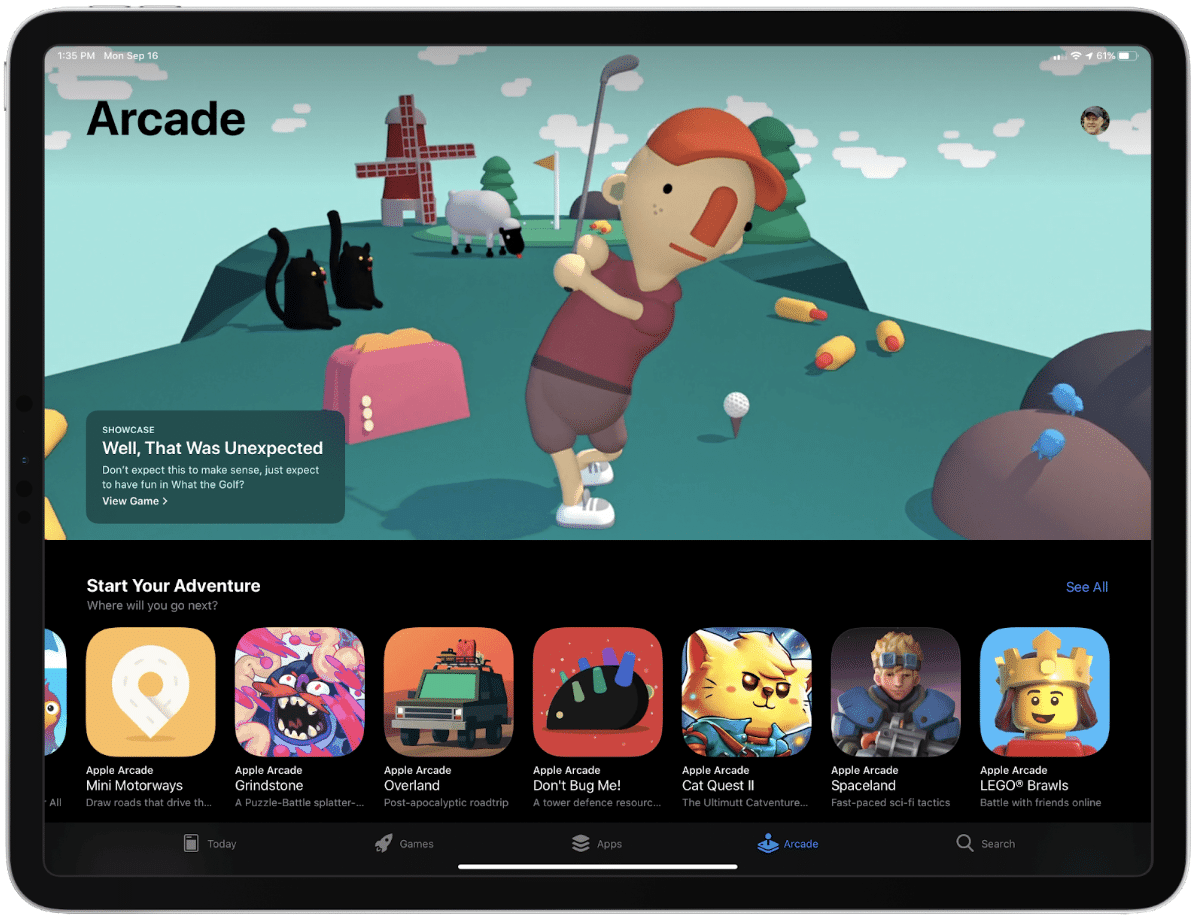 Just like a lot of subscriptions that you can get nowadays, the price of an Apple Arcade subscription will vary depending on how you get it. If you choose to subscribe directly to the Apple Arcade service, it'll cost you $4.99 each month, however if you are looking to get the best value for your money then you should consider purchasing the Apple One subscription, in which Appe Arcade is included.
What's Apple One
If you are looking to get this subscription solo, just for yourself, it'll cost you $16.95 per month and this will not only get you an Apple Arcade subscription but also additional iCloud storage, Apple TV+ as well as Apple Music. The next step up from this tier is the Family plan, which costs $22.95 per month, which will increase the storage you get and also allow you to share the services you get from Apple One with up to five people in your Apple Family. Then lastly, you have the Premier tier that costs $32.95 per month, and in this tier you'll get everything you'd get with the Family plan except now you'll get even more storage, Fitness+ as well as News+.
It is important that you know that you will be able to share games amongst your Apple Family with the basic Apple Arcade subscription, regardless if you've subscribed to the Apple One Family plan or not. So if your only goal is to be able to share games with some of your family members then you can save money by just subscribing to Apple Arcade directly or you could also subscribe to the Apple One Individual plan if you're looking for more features.
How To Share Apple Arcade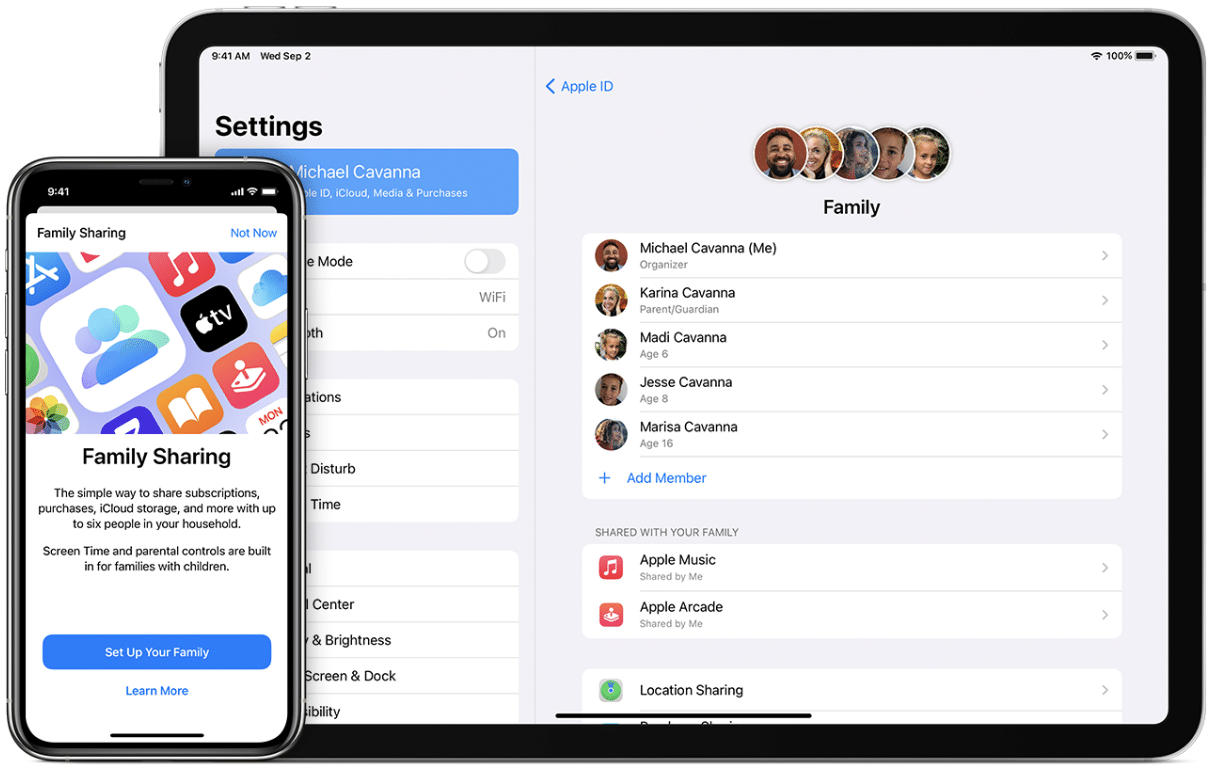 So, if you or someone else in your family have managed to successfully purchase Apple Arcade or the Apple One bundle, you'll be able to share the benefits of this subscription with up to five people. Before you can even begin to give others access to the service, you'll first and foremost need to set up Family Sharing, which you can find in your setting under the Apple ID setting on your device.
From here, if you don't have anyone in your family already, you can send out invites to contacts or you can create accounts for children, which comes with special security and monitoring features. Then once you have your family setup, you'll be able to customise exactly what services that you want to share with them, like Apple Arcade.
Connecting Controllers To Apple Arcade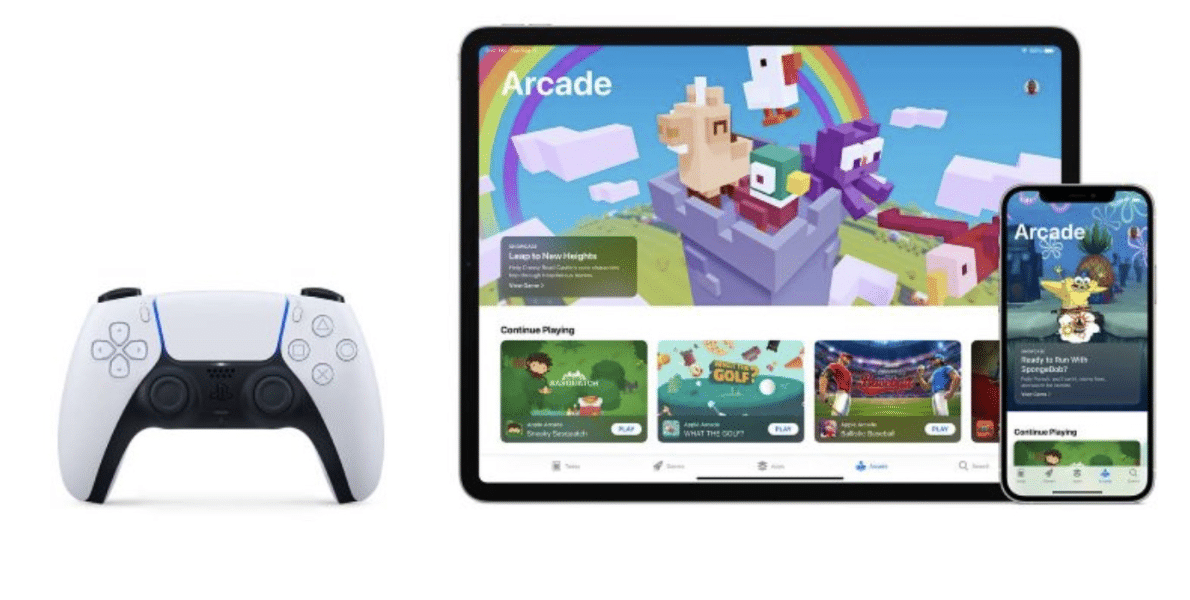 All of the games that you will have access to on your device, on Apple Arcade, will work with either touch controls or input from a touchpad or remote. If you look on the games page and notice a small game controller icon on it, it basically means that you will be able to use a gamepad with it. If you're playing on your Apple TV then you'll definitely want to try and get a compatible controller as it will be the most comfortable way to experience the games.
You may be a little nervous at this moment and think that now you'll need to go out and purchase an expensive Apple controller or something, but you actually might already have a controller compatible with Apple Arcade. This is because Apple Arcade actually works with Sony's DualShock 4 and DualSense controllers, Microsoft's Xbox Wireless Controller, Xbox Elite Wireless Controller Series 2, Xbox Adaptive Controllers as well as more MFi-compatible game controllers out there. So, if you have a wireless controller at home it'll definitely be worth a quick look to see if it is compatible.
In order to connect your wireless controller to your device, you'll first need to put it into Bluetooth pairing mode, and exactly how to do this will vary from controller to controller. Once you're in this mode, you'll then want to locate the controller in the Bluetooth setting menu on your Apple device and once you select it from the list of available devices it should connect.
The games You Can Play on Apple Arcade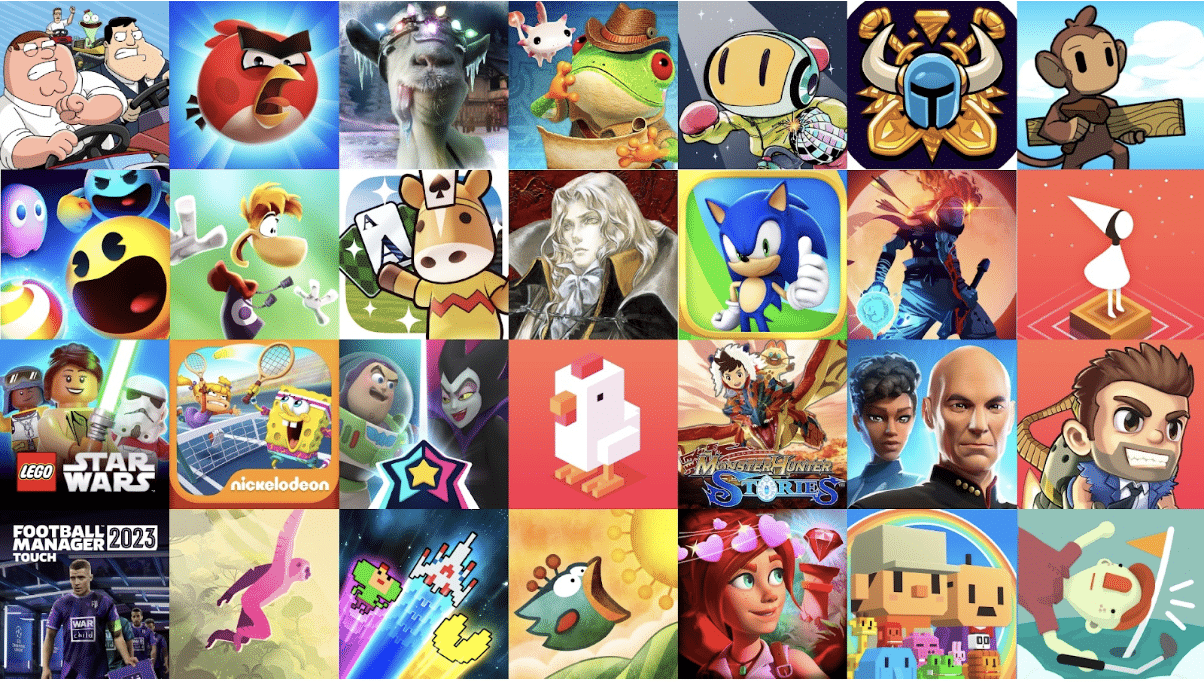 Over the few years that Apple Arcade has been available, they've grown to now house over 200 various games, with some games that get added and also removed quite frequently on a weekly basis. Right now, some of the best games that you can install and play from Apple Arcade include Exit the Gungeon, Grindstone, Sayonara Wild Hearts, and Shinsekai: Into the Depths, just to name a few. Just now, during the month of May 2023, Apple added 20 new games to the Apple Arcade service, so you are bound to find something that you like. 
When Apple cuts off access to one of the games on the service, you'll have two weeks left to enjoy it until it is unplayable, that is if you have it installed on your device before they pull the plug on it.
All of the games that you can get on Apple Arcade are supported by Apple's Screen Time feature, so if you are a concerned parent for your child, you'll be happy to know that you'll still be able to enforce time limits and game ratings.
It may seem a bit weird that the games don't include any in-app purchases but it is true, even for the games that would normally have microtransactions if you download them from the regular App Store. NBA 2K, for example, has in-app purchases when you install it from the App Store, but if you install the Apple Arcade Edition of the game, it will not.
Cancelling Apple Arcade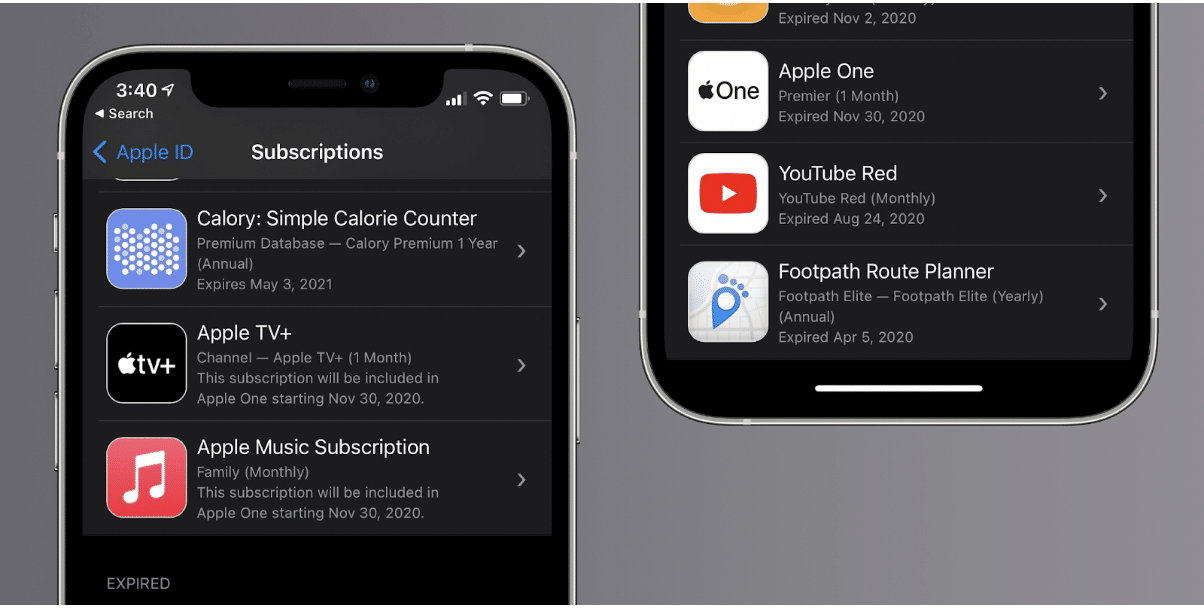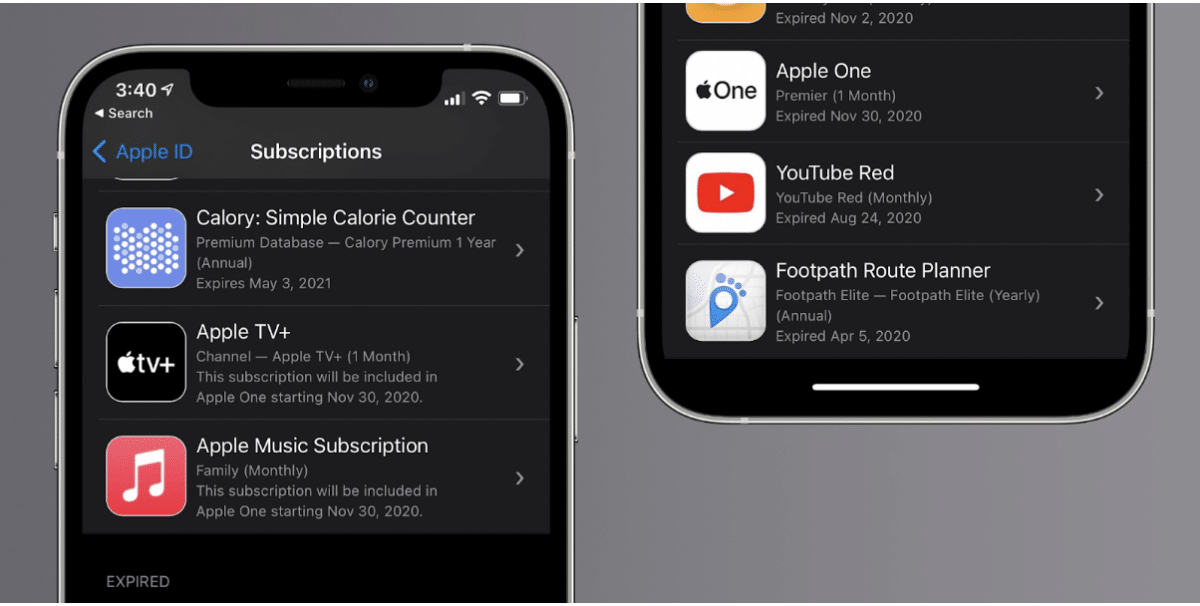 If you are subscribed to the Apple Arcade service, but have decided that it isn't for you or your family, you'll be able to easily cancel it from your iPhone, iPad, Mac, Apple TV or even a Windows PC. The specific step by step process will differ from device to device, but you should be able to cancel your subscription from either the App Store or the Settings screen.
Then if you have cancelled your subscription but have decided to give Apple Arcade another chance, you'll thankfully be able to access all of your old game data. However, this isn't the case all the time and Apple cautions that some data may be deleted once a certain amount of time has passed. So, to not take that chance you should be sure that you aren't coming back before making the big decision to cancel your subscription.
Final Words
So, there you have basically everything that you may need to know about Apple subscription called Apple Arcade. Do you think that it is worth purchasing and maybe expanding your gaming library?