The game publisher Ubisoft, behind game series such as "Assassin's Creed", "Far Cry" and "Ghost Recon", has just announced that they will use an AI tool to assist their developers in writing dialogue for their games.
The tool, Ubisoft Ghostwriter, will generate dialogue between computer-controlled characters using artificial intelligence, and according to Ubisoft, it was created in collaboration with writers to create more realistic NPC interactions by generating variations on a piece of dialogue. They wrote, "See how our teams will use AI to handle repetitive tasks and free up time to work on other core gameplay elements."
Calling it artificial intelligence is perhaps a bit inaccurate, as I would rather describe it as "machine learning," where the computer simply learns to come up with phrases and sentences based on previously written dialogue.
The tool looks certainly smooth and can surely save some time, but it sounds more like an excuse to save money. The fact that the dialogue created with Ubisoft Ghostwriter is created by a machine rather than a real human risks making it a bit impersonal.
However, not everyone in the industry is as negative. One developer says, for example, that it is a perfect example of how technology can be integrated into game development in collaboration with actual developers.
Shortcuts in the gaming industry are not overly uncommon, as many games are developed using the same graphics engine. The tool SpeedTree is used, for example, for movies ("Iron Man 3", "Birdman") and games ("The Witcher 3: Wild Hunt", "Final Fantasy XV") to smoothly create trees and other vegetation.
Ubisoft Ghostwriter can certainly save some time, but it will be interesting to see if it results in as good or better dialogue between non-player characters.
AI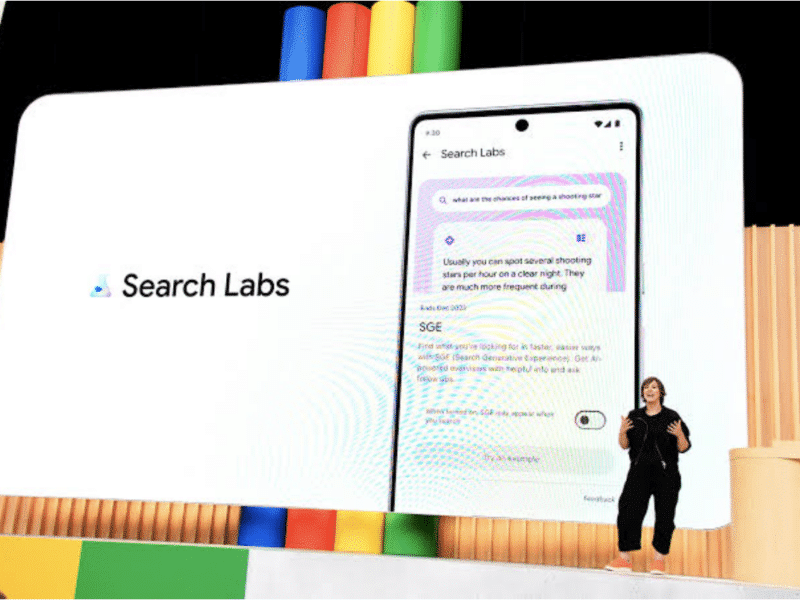 Google is using artificial intelligence (AI) to improve its user experience for search. The new Search with AI, known as the Search Generative Experience (SGE), will include AI-powered snapshots useful for everyday queries, shopping, and more. In this post, we will explain how to sign up for Google's AI Search and what features you can…