During yesterday's Google I/O keynote, Google showcased some upcoming functionality for their search engine, including a feature that will be able to provide more detailed answers to direct queries.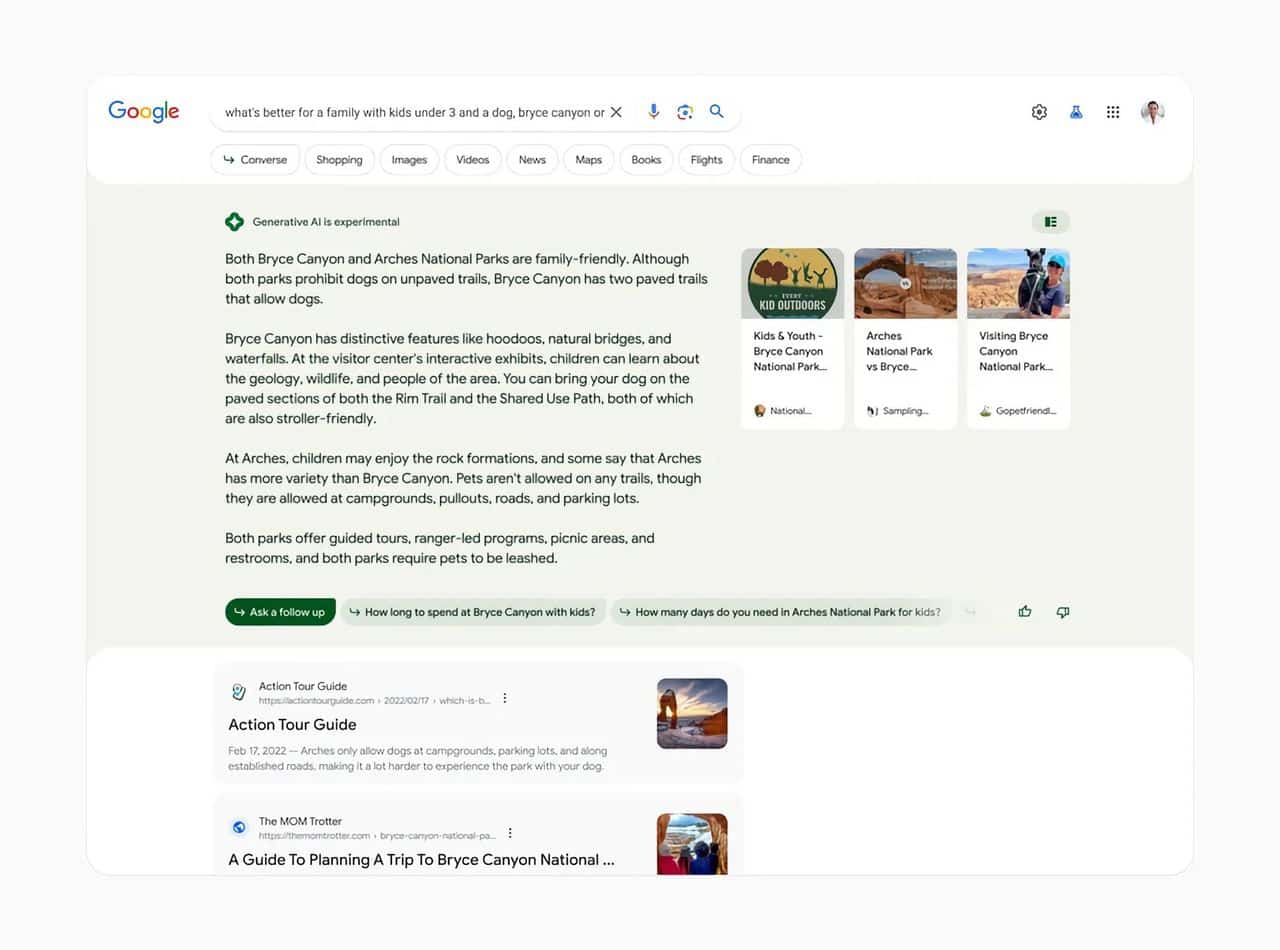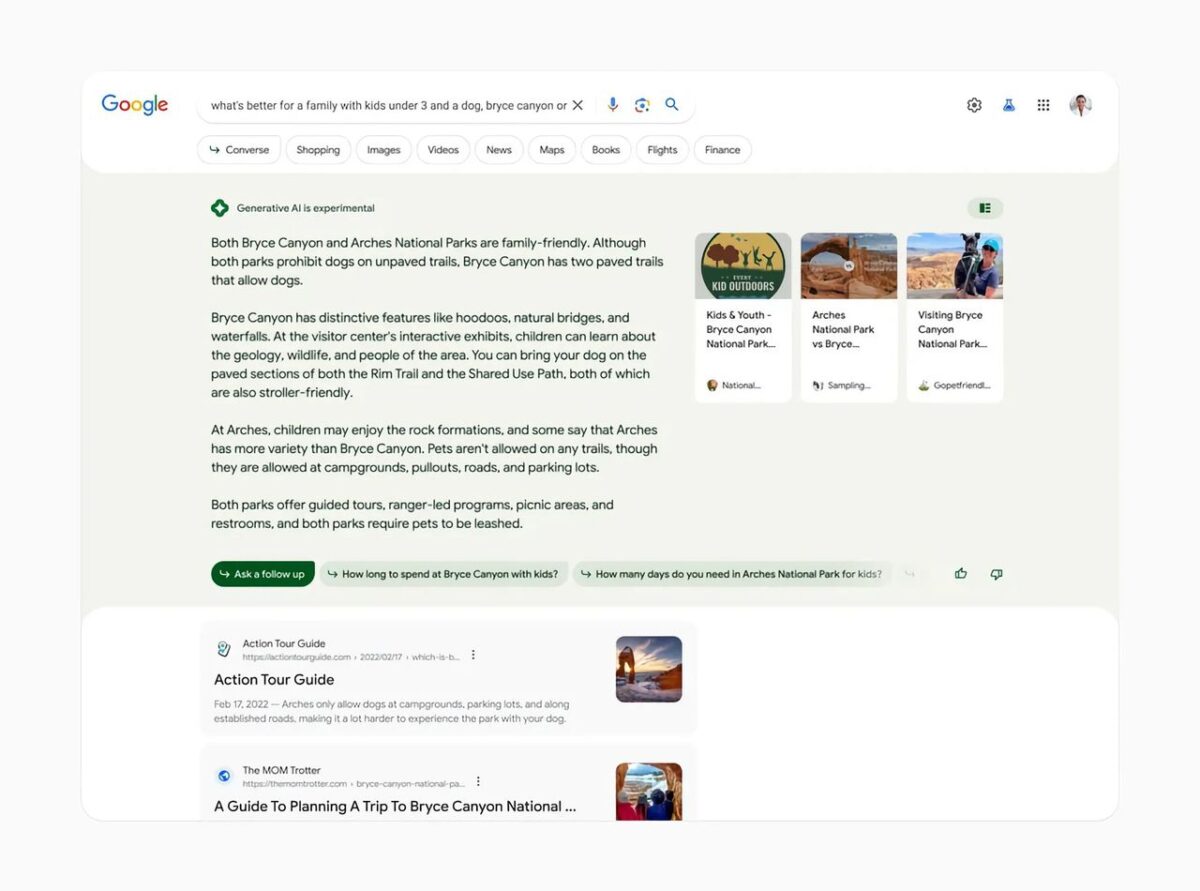 This feature is called "Search Generative Experience" (SGE), which utilizes generative AI to offer more informative responses. You can see an example above where someone asks a question about which of two national parks is preferable for families with small children and dogs. The response from Google resembles something that could come from a tourist agency rather than the usual blue links and snippets that Google typically presents in search results.
SGE for Google's search engine is currently an experimental feature available only to US users who have applied to test it. There is currently no information available on when or if SGE will be rolled out to Google's main search engine.
In the video clip below, you will find a few more examples of SGE in Google's search engine.