Google is now starting the rollout of Duet AI in Workspace – a tool designed to help users enhance their productivity and collaboration through the use of artificial intelligence.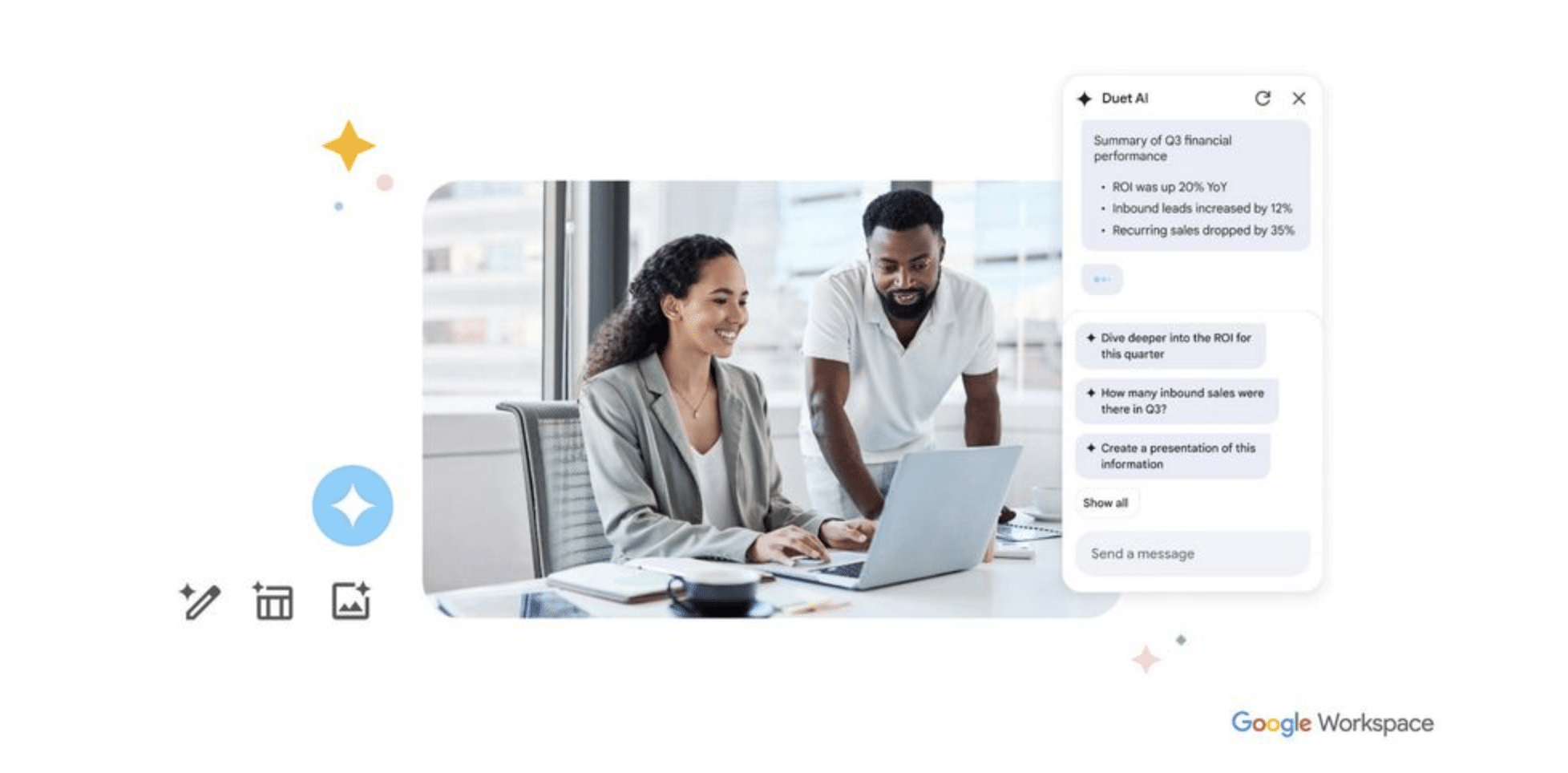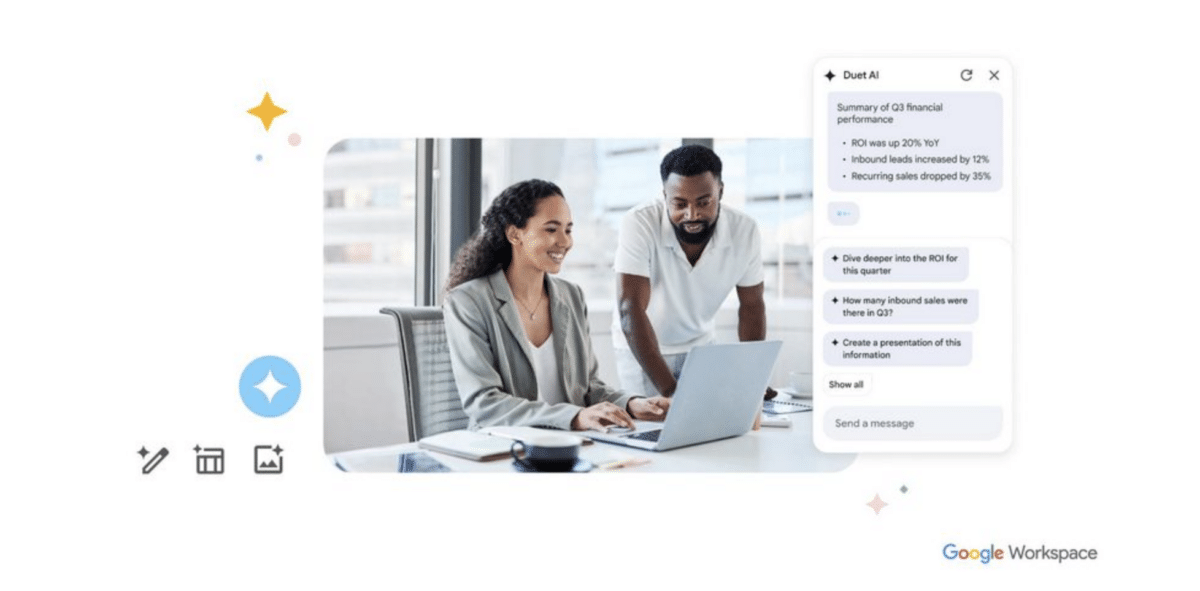 For instance, you can ask Duet to transform your Google Docs document into a presentation in Slides or have it create a chart based on data from a spreadsheet. Duet can also serve as a creative tool, generating email responses, images, or grammar checks upon request. It can also locate items in your Drive or provide summaries of your documents.
Duet AI can also take real-time notes and video snippets with the new 'take notes for me' feature during Meet meetings, and it can send a summary to participants after the meeting. It can even help latecomers catch up by giving them a recap of what has transpired so far.
The service is now available for Workspace users and is compatible with Gmail, Chat, Drive, Docs, Sheets, and Slides. Google offers a trial period, but afterward, the service costs $30 per user per month, as reported by The Verge.