Google's Pixel phones are already among the "smartest" phones on the market, and Google continues this trend with an upcoming update that will allow the phones to function as dashcams in cars. 9to5Google has discovered this upcoming feature in an APK for the "Personal Safety" app, where the recording feature will automatically start when your phone is connected via Bluetooth to your car stereo.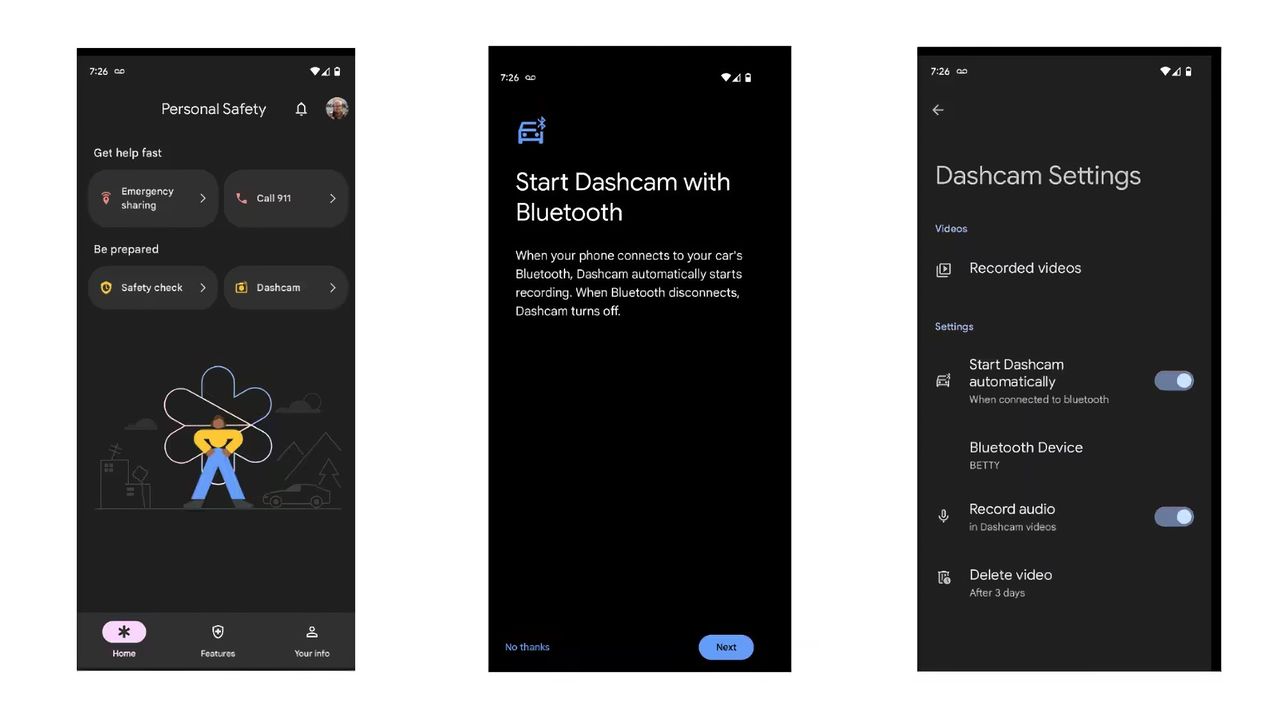 Your phone will still be available for regular use while the feature is active, such as using Google Maps, but it will simultaneously record video and audio. According to the app, the feature consumes approximately 30 MB per minute when active, and the maximum recording time is 24 hours.
It remains to be seen when the feature will be released and whether it will be exclusive to Pixel phones or not. It is not entirely impossible that we will see it in the June "feature drop" for Pixel phones.