The Google brand has finally come out with another smartphone that owns the Android photography crowns and can even go up against the best Apple smartphone. Although Google has kept their smartphone quite modest and minimal in regards to its benchmarks it still has some amazing applications and is a very powerful and capable phone overall. If you are someone who loves Android and want a phone that is able to give you the best of the Android features in its purest form then this is definitely a phone you should consider purchasing.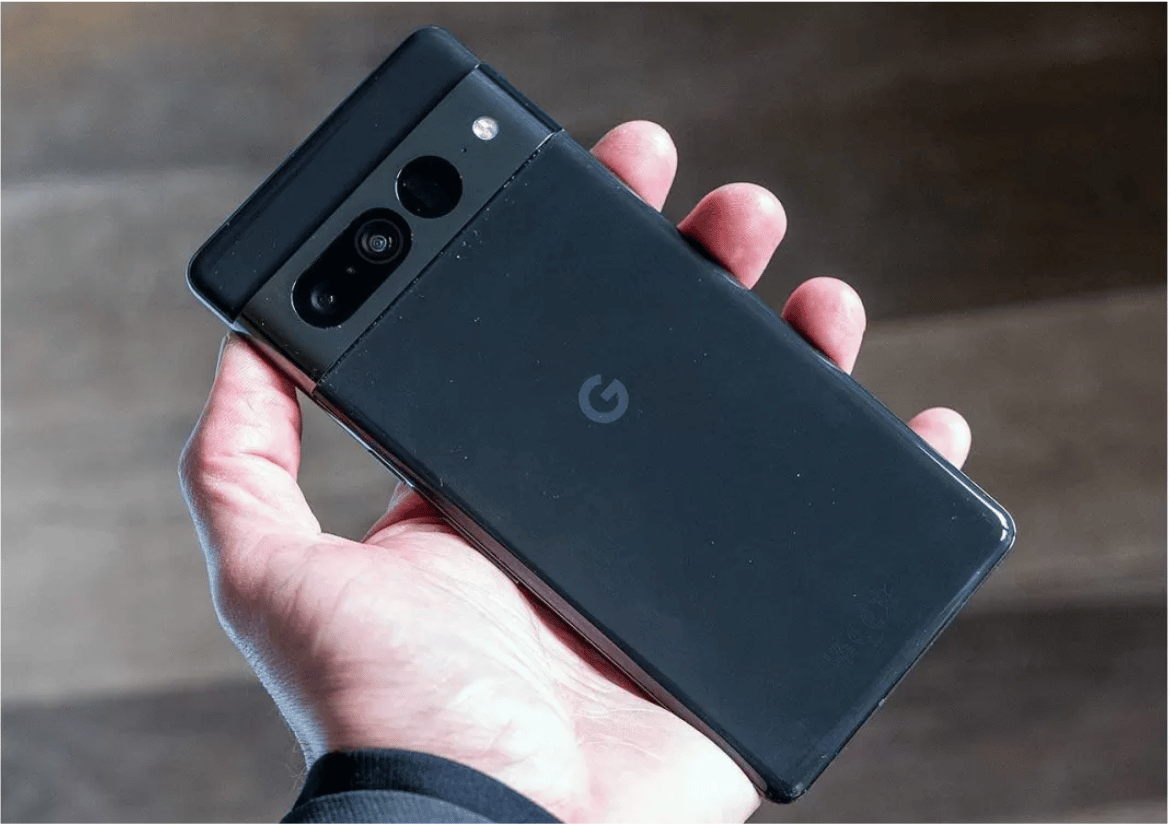 Pros
Amazing cameras
Very useful software features
Design
Value
Cons
Just gets three years of platform updates
Battery life isn't above par
Lacks colour in its telephoto
Unexpandable storage
With the release of the Google Pixel 7 Pro it just proves how serious Google is about their smartphones. From the Pixel 6 Pro, this new phone has gotten a new gorgeous redesign and has loads of amazing features that Google has implemented in order to get it to the top, amongst the best Android phones in the world. This new Google smartphone is extremely close to being the best, if they aren't already, thanks to the incredible cameras, new Tensor G2 chip, brighter display and great value for money.
Google has addressed and fixed some of the problems that people had found with the previous Pixel 6 Pro model, such as the fingerprint sensor and battery life. Still the greatest feature that Google has boasted with these phones over the years is their price, as they cost a lot less than their competitors Apple and Samsung.
Another thing that the Pixel has been known for and was praised in the Pixel 6 Pro, is the second generation Tensor silicon that this phone houses. What this chipset does is essentially provide a lot of AI integration into your phone which will learn tricks unique to the Pixel 7 Pro. Some of the tricks that you'll be able to make use of include Photo Unblur and faster Night Sight.
Google Pixel 7 Pro Specs
Starting Price: $899
Android Version: 13
Display: 6.7" OLED
Refresh Rate: 10-120Hz
CPU: Tensor G2
RAM: 12GB
Storage: 128GB, 256GB, 512GB
Rear Cameras: 50MP (f/1.85) main, 12MP (f/2.2) ultrawide, 48MP (f/3.5) 5x telephoto
Front Camera: 10.8MP (f/1.85)
Battery: 5,000 mAH
Charging: 30W wired or fast wireless
Size: 162.9mm x 76.6mm x 8.9mm
Weight: 212g
Colours: Obsidian, Snow, Hazel
Price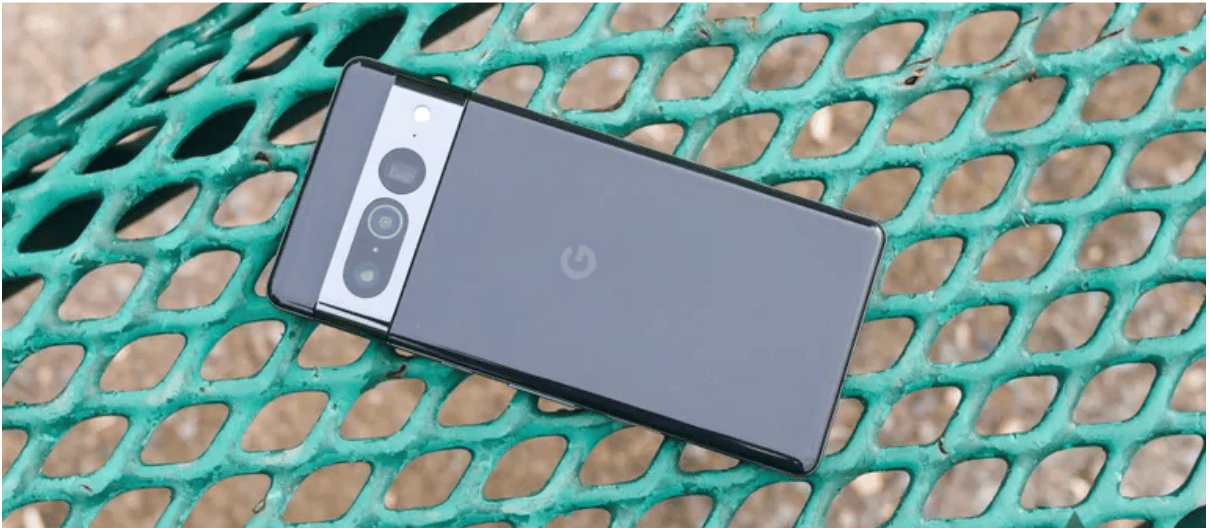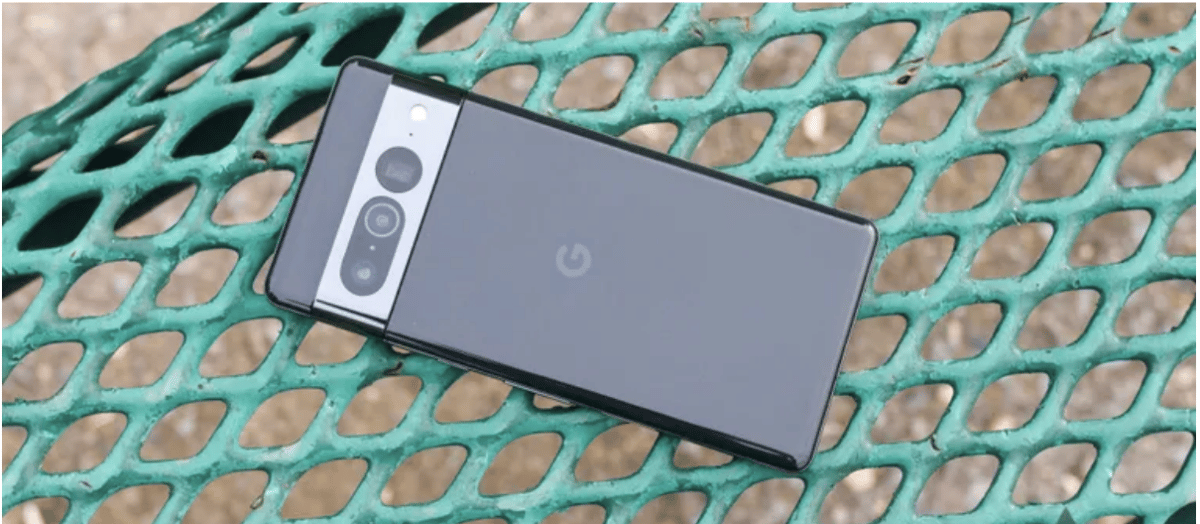 If you are looking to get the cheapest, base model, of the Pixel 7 Pro options then you'll be looking at spending $899. This model will come with 12GB of RAM and 128GB of storage. Then if you are looking to make the jump up to 256GB you'll be spending $999 and then to 512GB you'll be spending $1,099. This is pretty nice when you compare it to the base models of the Galaxy S22 Ultra, which starts at $1,199, and the iPhone 14 Pro Max, which starts at $1,099, both for the 128BG models. This goes to show that for the best storage for dollar ratio you'll definitely want to go for the Pixel 7 Pro.
Design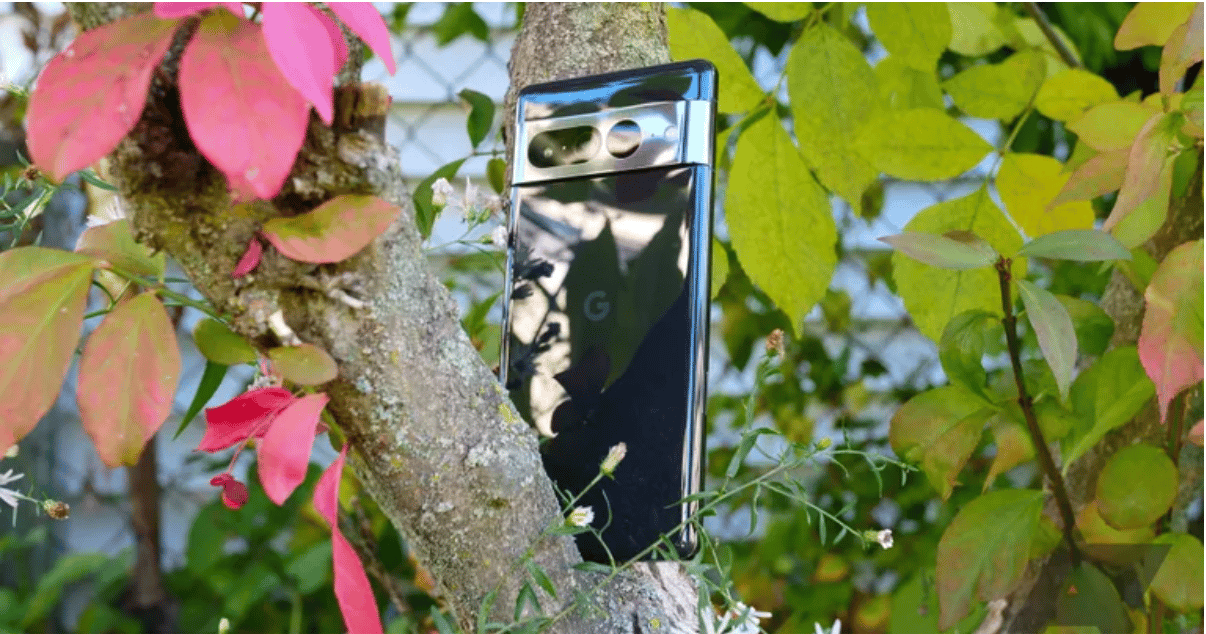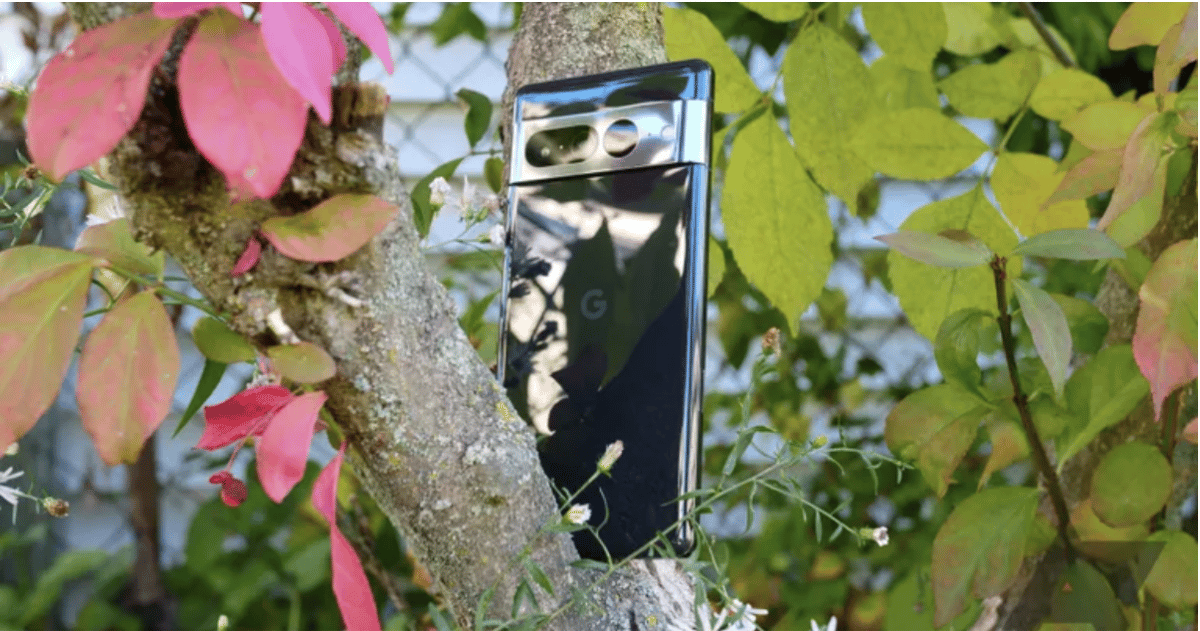 The new and improved colourways that you are able to opt for in the Google Pixel 7 Pro have received quite a lot of love from the public and I must say they look really good. You do see some of the design features that they used in the Google Pixel 6 Pro but with this new model Google have perfected their design. On this year's model we see a new metal camera bar which they've somehow managed to blend in seamlessly with the frame of the phone. It also has a more prominent camera lens design over last year's design for the Pixel 6 Pro. Regarding the design of this phone, Google has managed to create a stunning mobile device in all three colours that it comes in.
The Google Pixel 7 Pro weighs in at 212 grams, on paper it is just a little bit heavier than its predecessor but this difference is definitely noticeable. So with it feeling a little bit heavier you probably won't even notice that it is actually thinner than the Pixel 6 Pro. One thing that most people aren't that fond of when it comes to the exterior of the device is that it is actually pretty slippery and if you don't have a case then it may be pretty dangerous carrying it around.
Display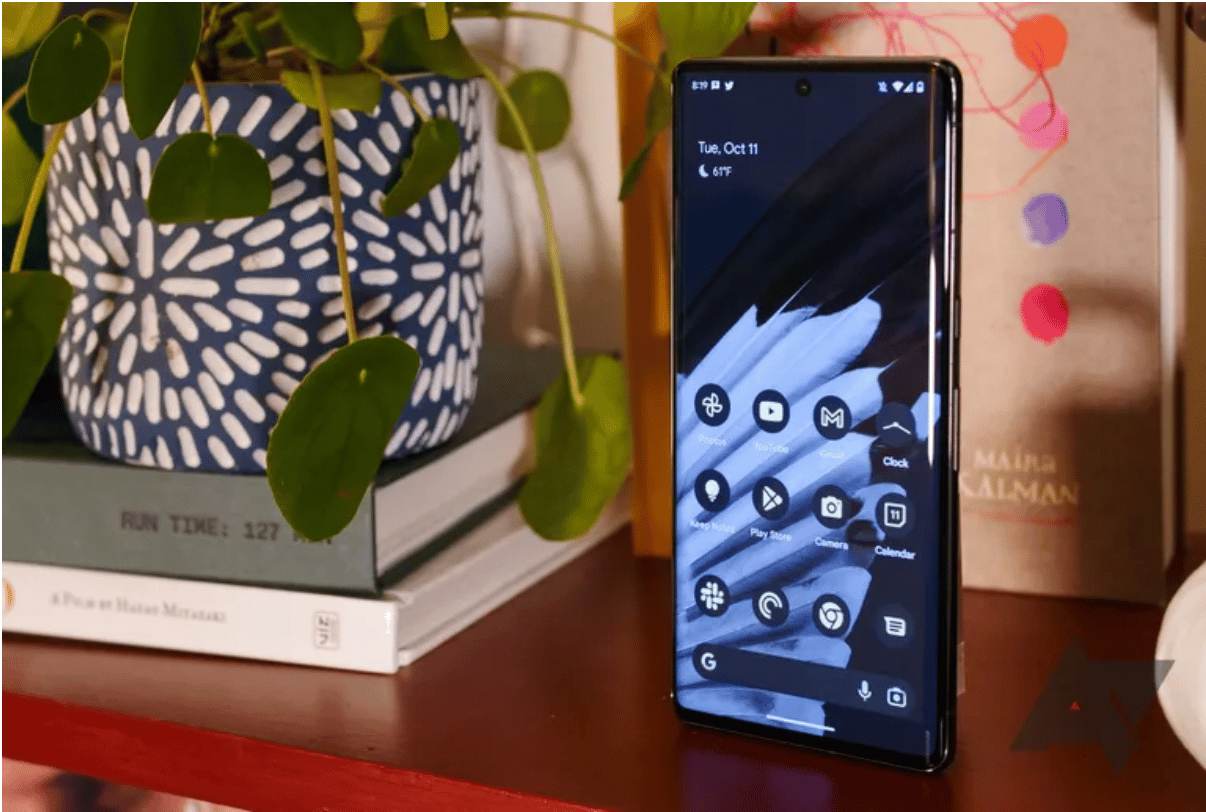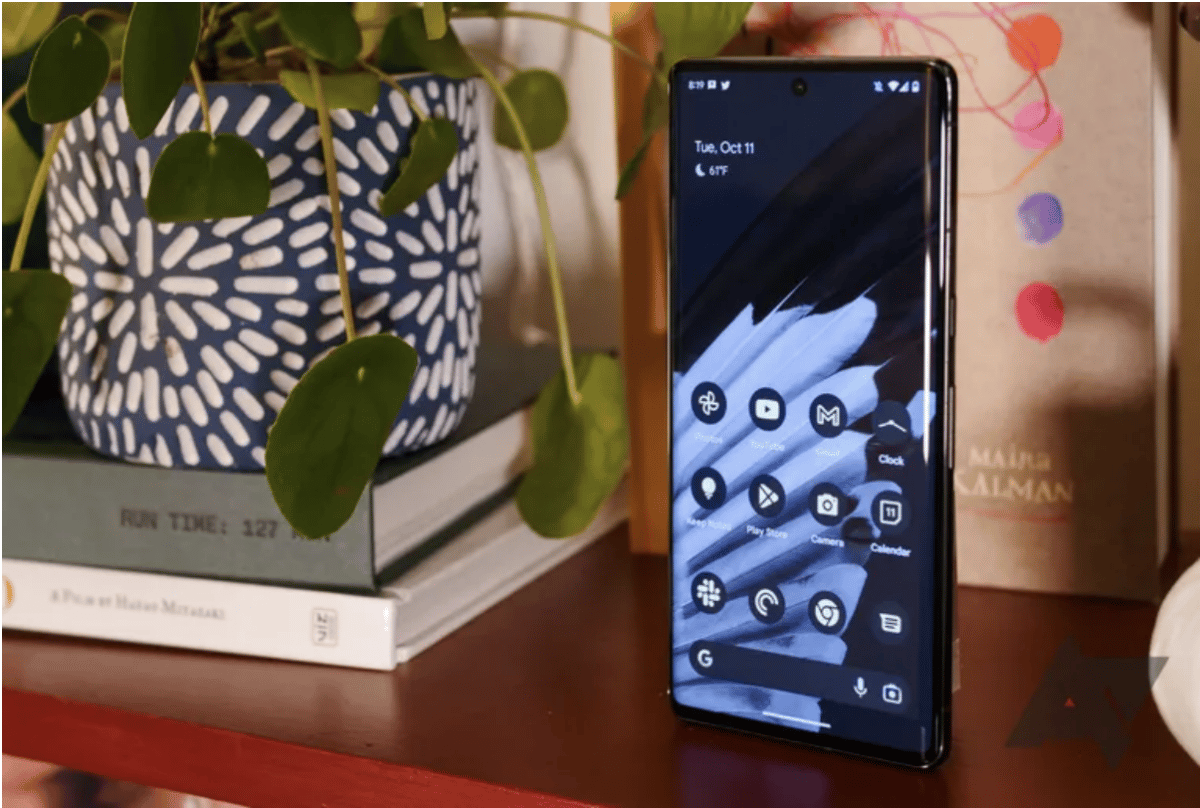 The new Google Pixel 7 Pro comes equipped with a stunning 6.7 inch OLED display that is capable of QHD+ resolution. Some people had complained that the previous Google Pixel, the Google Pixel 6 Pro, hadn't performed so well in regards to the brightness of the display and thus made it hard to use outdoors. Google have taken this into mind this time with the Google Pixel 7 Pro and have made it significantly brighter.
An issue that many people have noticed with this Google Pixel 7 Pro smartphone is that there can sometimes be scrolling issues, where scrolling on the display doesn't quite register or it's inconsistent and definitely noticeable. Google took notice of this early on and have had updates in order to fix this and it has become a lot better for most but for a few this issue still seems to pop up now and again.
The Google Pixel Pro may be getting upgrades with each phone that Google releases and they're definitely closing the gap with Apple and Samsung but in the display category the Google Pixel 7 Pro still falls behind the iPhone 14 Pro and the Samsung Galaxy S22 Ultra. Although it may not be better than the two rivals, this phone's 1,000 nits of brightness is still very impressive and will allow you to see exactly what you're doing outdoors with ease. If you are someone that doesn't just want a phone that will be good enough and instead would want to get the best of the best then the obvious options for you would be to get the iPhone 14 Pro or the Samsung Galaxy S22 Ultra because those two are known for having the best displays on the market right now.
Cameras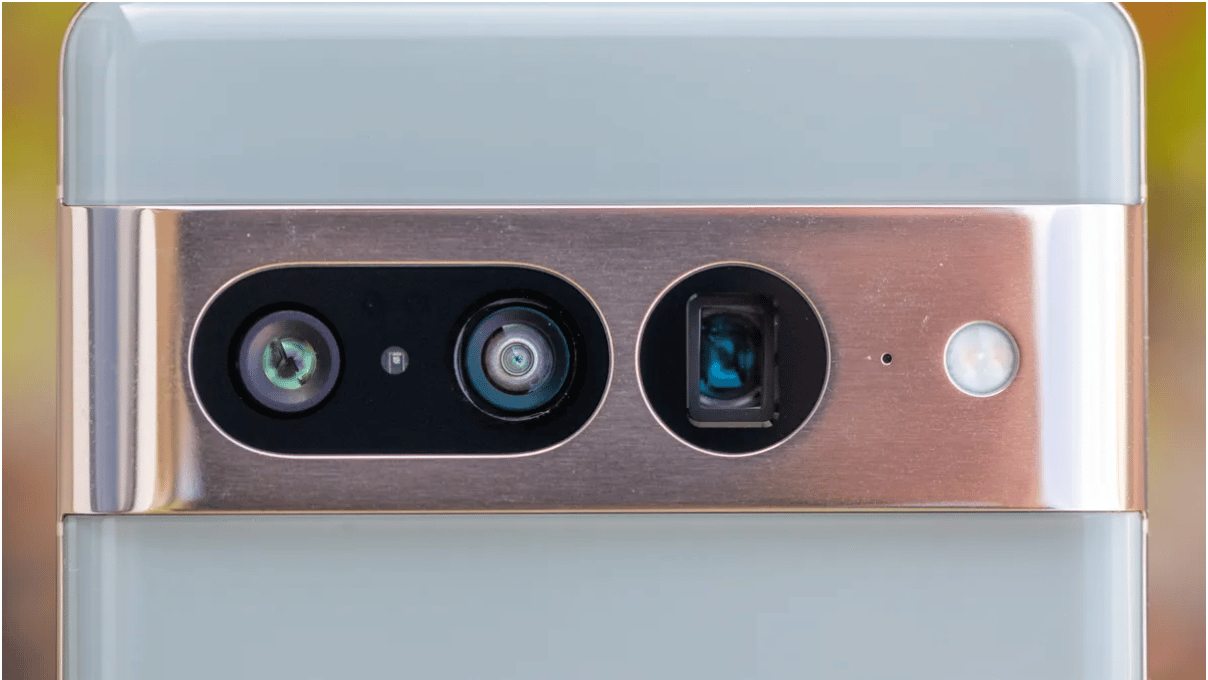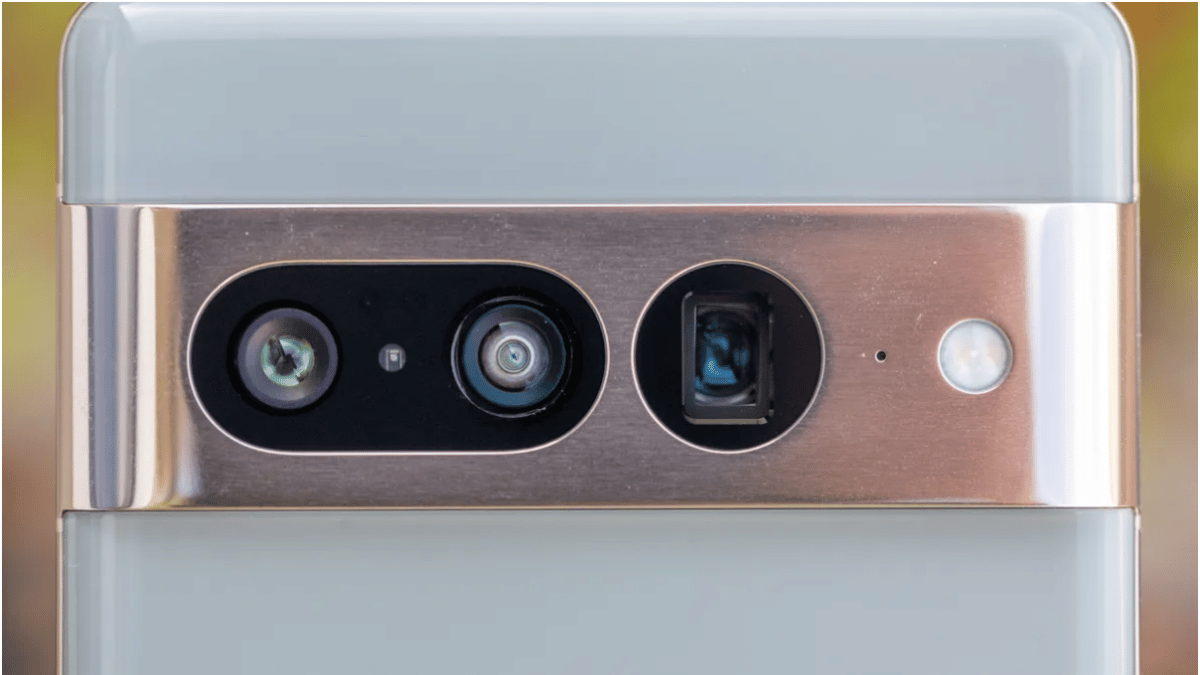 Just like the iPhone 14 Pro, the Google Pixel 7 Pro houses three cameras that make up the rear camera setup. The main camera is a 50MP main sensor and that is backed up with a 12MP ultrawide sensor as well as a 49MP telephoto camera, which supports up to a 5x optical zoom level. Then in the front the Pixel 7 Pro has a 10.8MP selfie camera, which gets the job done well.
A problem that a few people have complained about with regards to the iPhone 14 Pro is that the photos can come out oversaturated but the Google Pixel 7 Pro does an excellent job at making the colours in your photos come out vibrant but not appearing oversaturated. Another good thing that this Google phone is good at is keeping a lot of detail in their photos without oversharpening the images to an excessive amount.
Then to save you the trouble of cropping images once you've taken the shot, the Pixel 7 Pro has a 2x mode, which relies on the main sensor, and basically crops the image for you before you've even taken the picture and doesn't even require you to switch lenses to do so. This 2x mode is incredibly helpful as it gets you closer to all the action that you're trying to capture in your photo without you having to sacrifice a lot of the quality of the photo.
Then when you zoom past the 2x mark and get to the 5x the phone will switch to its 48MP f/3.5 telephoto camera. This camera is actually much less sensitive to the light entering the lens, which means that some of the shots you take with this camera will appear dark or noisy when you compare it to the regular daytime photos. This means that when the room is dim the phone may actually stick to the primary lens, even when you zoom past 5x, in order to give you the best quality photo.
The cameras on this phone are also capable of Night Sight, which has been much improved from the previous versions as it now features improved performance and a new way to adjust the exposure time. The Night Sight is also faster with this phone meaning you won't have to stand there holding your phone as long while taking the photo, which is definitely a nice addition for those wanting to capture a scene fast.
Another huge feature that many people love with the Google Pixel 7 Pro is the Photo Unblur which is able to take blurry photos and unblur them to its best abilities. This feature is amazing and even performs well on old pictures that may be low-resolution.
Video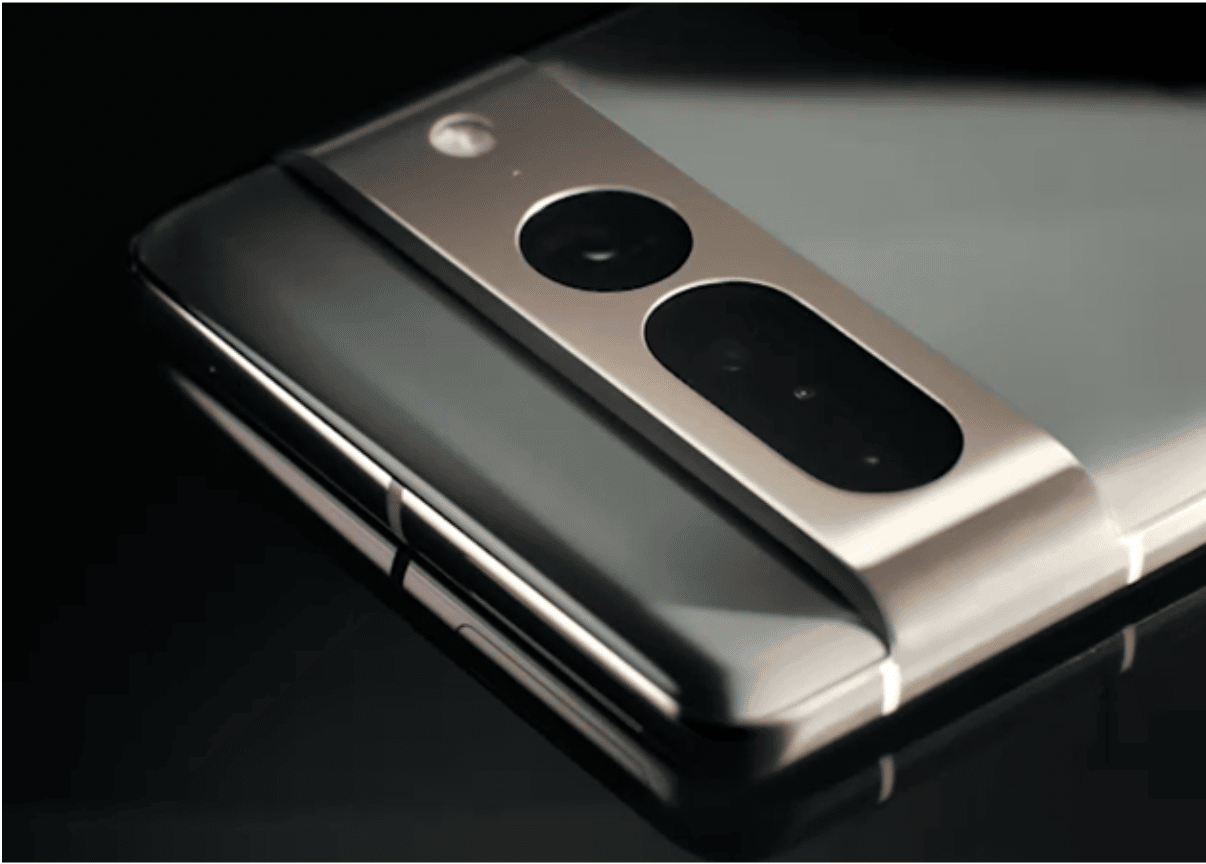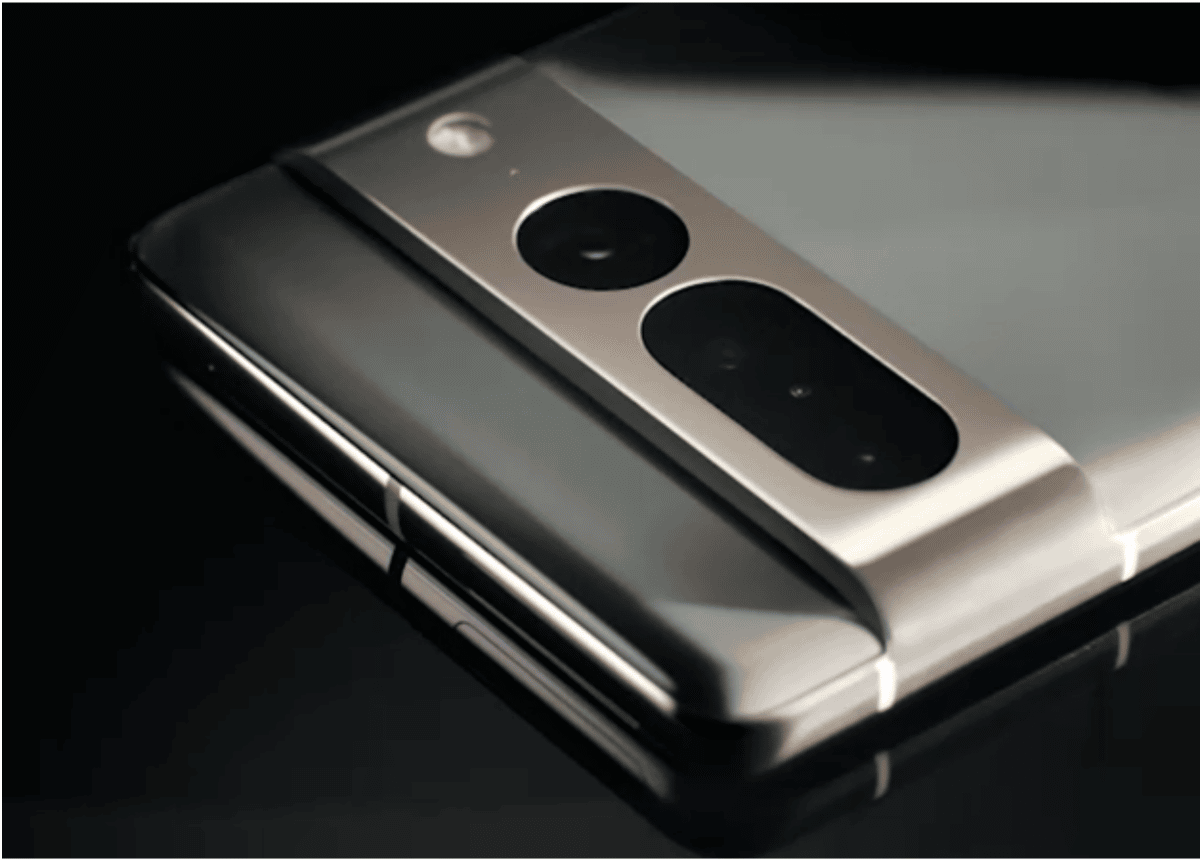 For years Apple has been setting the benchmark when it comes to video quality and with their iPhone 14 Pro that is still the case thanks to its ProRes capabilities but the Pixel 7 Pro is actually closing this gap quickly.
This can be thanks to the new Cinematic Blur feature that Google has added to their phone, which is basically the Cinematic mode that first appeared on the iPhone 13 already. This new mode is able to track a subject whilst you're moving the camera or whilst the subject itself moves and while it's doing this it adds a bokeh effect to the videos, like you've seen in the portrait photo modes. The bokeh effect is when the subject of the scene is being focused on whilst blurring the background in order to give even more attention to said subject. This mode is able to work in up to 24 frames per second which definitely adds to the cinematic vibe of your video.
Another new feature that Google has added to their phone is Active Stabilization, which works the same as Action mode in the iPhone 14. Basically what the cameras do in this mode is provide a lot of stabilisation to the videos that you take that are more shaky than normal. For example, if you are doing an action like walking or even running, where the video would normally turn out jumpy and shaky it will be a lot more smooth instead. Apple's implementation of this stabilised video setting is definitely a bit more stable but that's not to say that the Google Pixel 7 Pro Active Stabilization is bad and still does a good job at stabilising videos when compared to if you would have this mode turned off.
Performance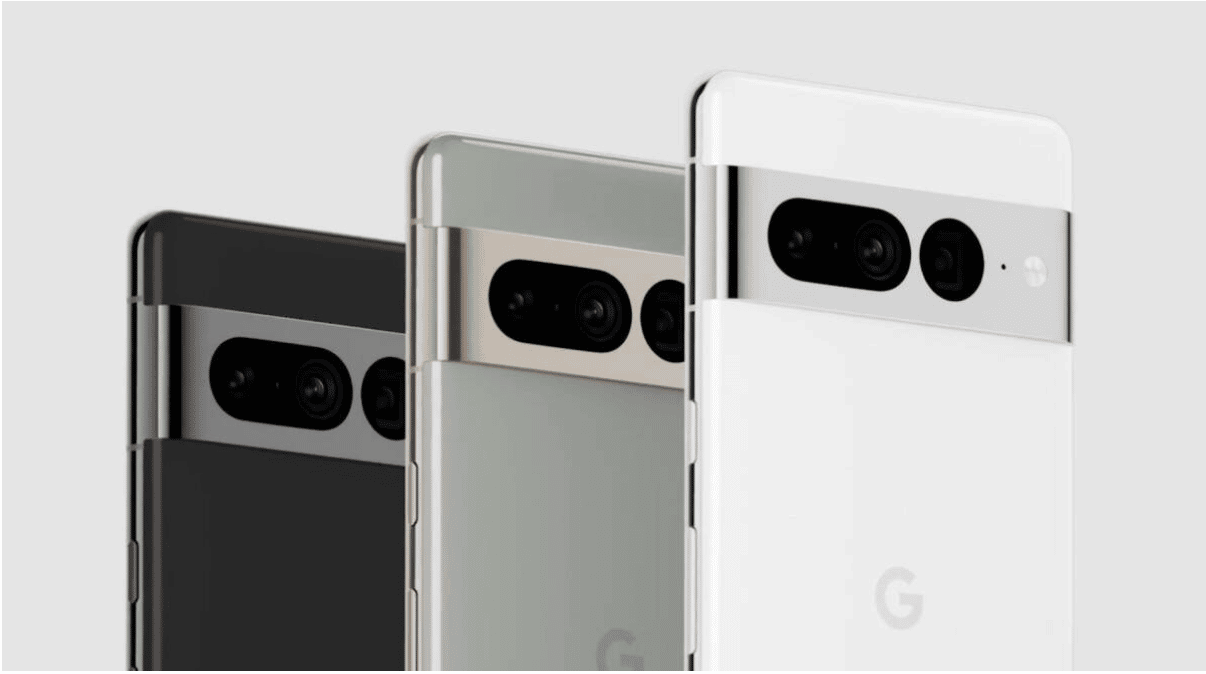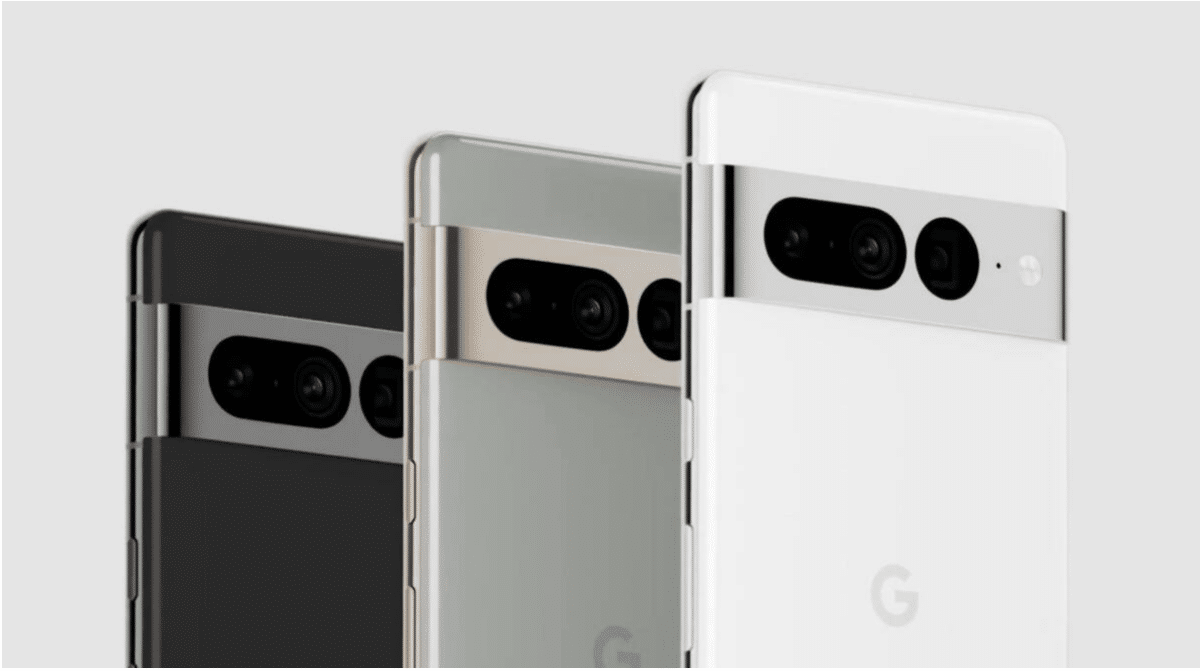 When it comes to the performance of the Google Pixel 7 Pro, the Tensor G2 is definitely one of the phone's key features and is a highlight in its improvements from the Google Pixel 6 Pro. The Tensor G2 is Google's latest generation of their in-house chipsets and it has definitely gotten some really nice upgrades, from the previous generations, that everyone will appreciate. The chipset isn't just more powerful, as it shows on paper, but it also offers a lot more AI and machine learning technology, thanks to its new Tensor Processing Unit.
For those wondering if this phone will be good enough for some gaming activities on it then you will be pleased to know that this phone can definitely double down as a fine gaming device. The phone keeps up and performs very well when you play games like Genshin Impact as well as the popular Apex Legends Mobile, although not on the max settings for these games. The Pixel 7 Pro definitely held its ground though and offers a smooth framerate when you are gaming and is definitely an improvement over the Pixel 6 Pro.
Although the Tensor G2 has definitely improved a lot and deserves credit for that it is still lagging behind some of its competitors such as the iPhone 14 Pro and the Samsung Galaxy Z Fold 4.
Battery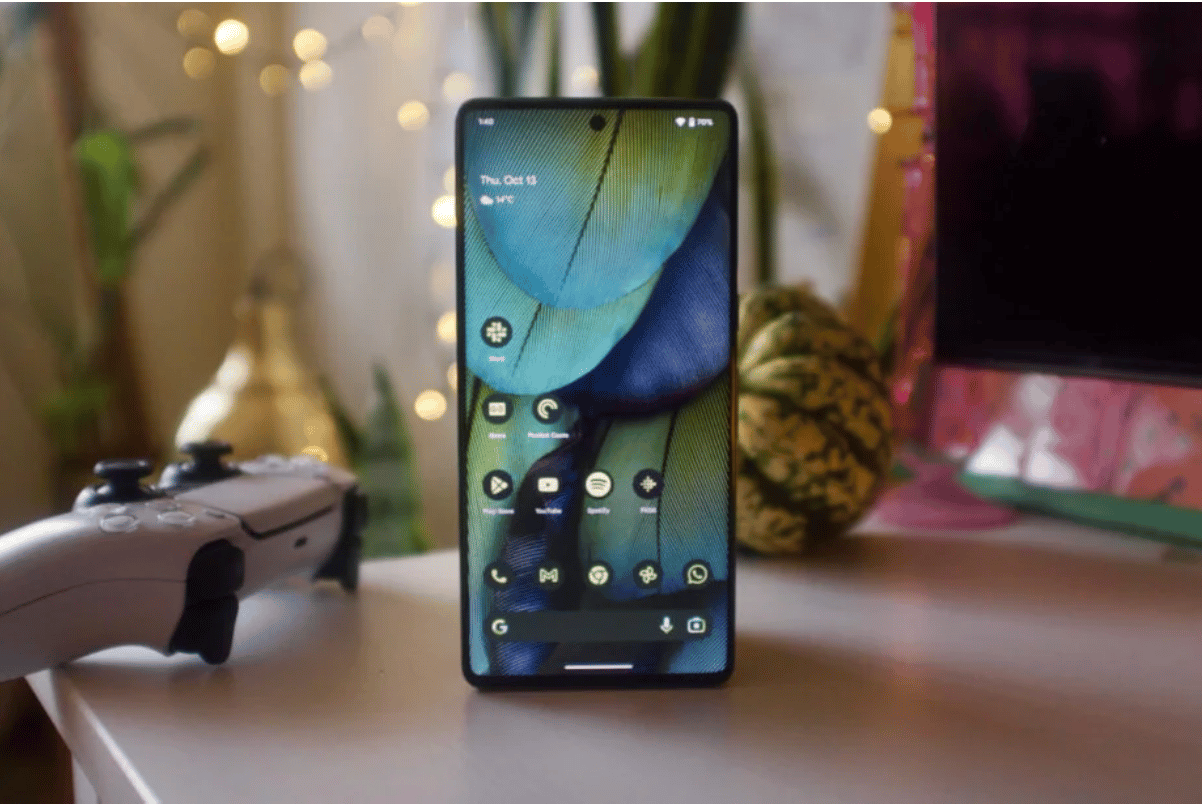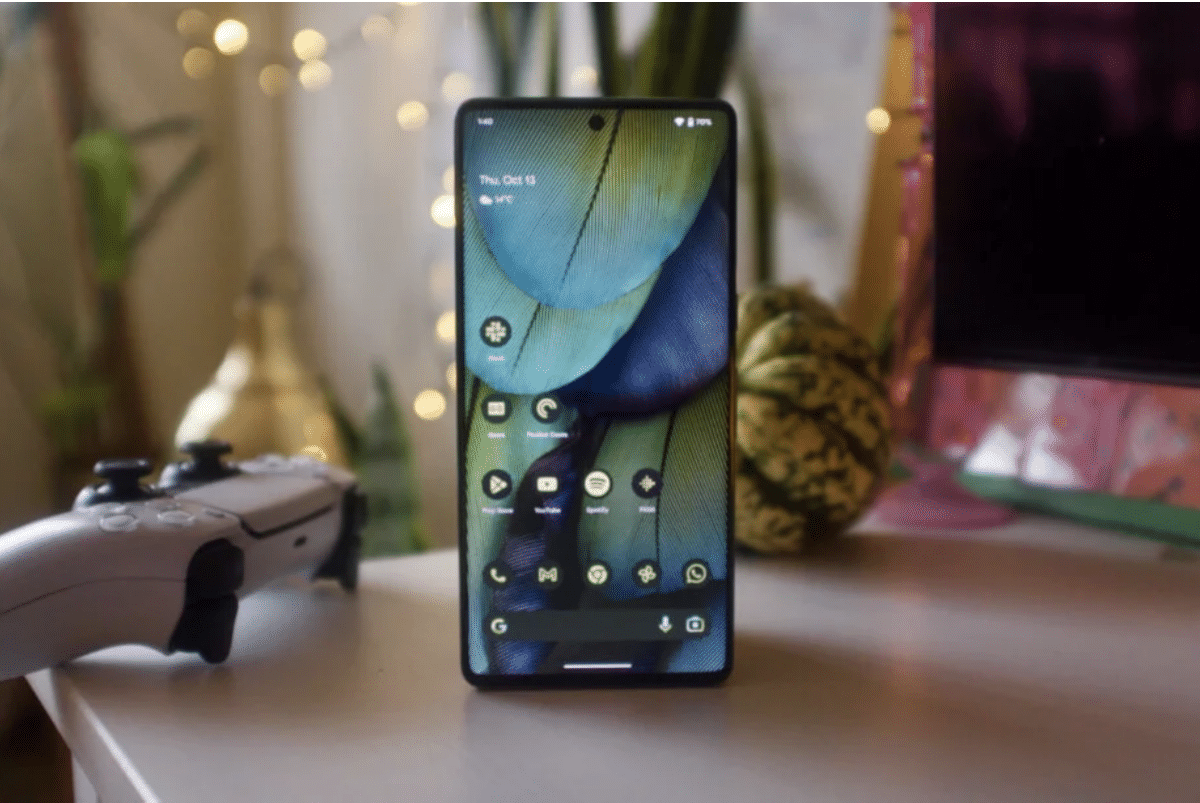 The Google Pixel 7 Pro houses quite a big 5,000 mAh battery, which may definitely sound like it is capable of great performance and could give you a great battery life but the Pixel 6 Pro had the same size battery and its battery life was definitely less than what us, consumers, would have liked and expected it to be.
This phone supports a 30W charger, which sadly is not included in the box with your purchase of the phone, so you'll have to go out and buy that separately or use one that you already have. The phone takes an hour and three minutes in order for it to charge up to 80 percent and then to a full, 100 percent charge you'll expect a waiting time of 2 hours and 9 minutes, which when compared to this phone's rivals is definitely some poor charge efficiency for Google. This doesn't even mention that the wireless charging time is even longer, where you are expected to wait 4 hours and a minute for a full charge.
Then when the phone is on, with the display set at 150 nits, and you're using it you could expect to get around 6 and a half hours of use out of it, with adaptive refresh rate turned off. This is definitely one of the top features when it comes to the cons of owning this smartphone. This battery life is even worse than the previous Google Pixel 6 Pro model, which got a little less than 8 hours of use.
Although, on paper, this phone may seem like the battery is really bad, when compared to other phones, it will still be able to get you through gaming and photography sessions pretty comfortably.
Software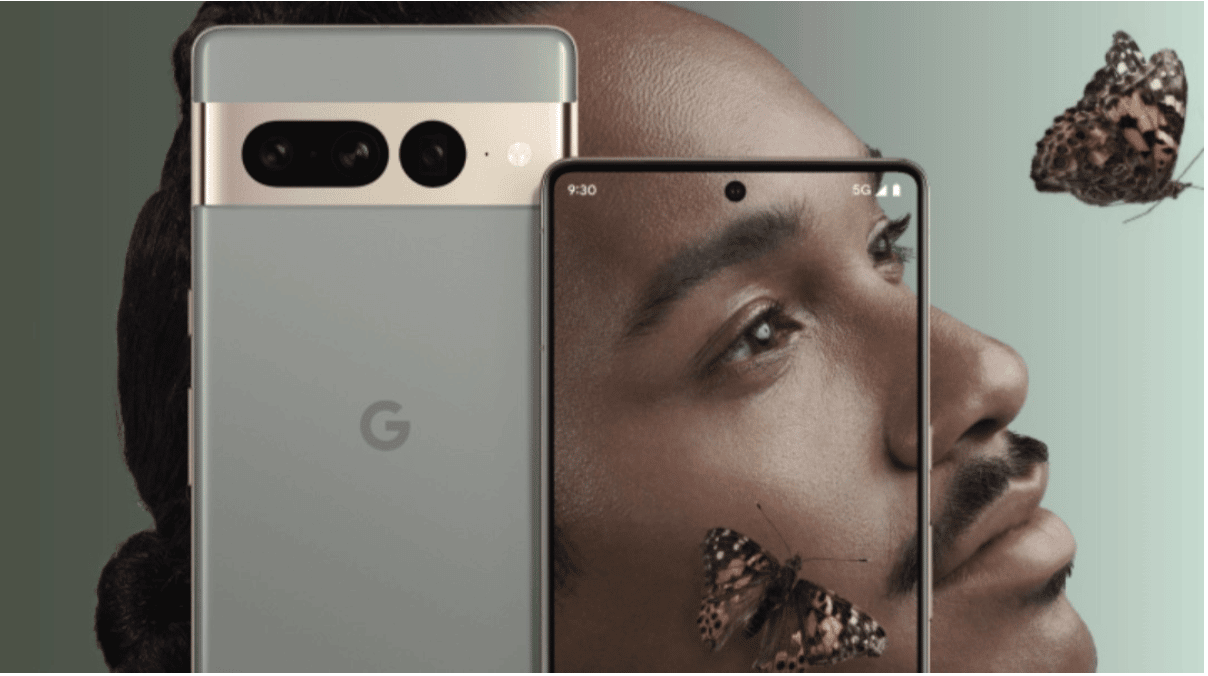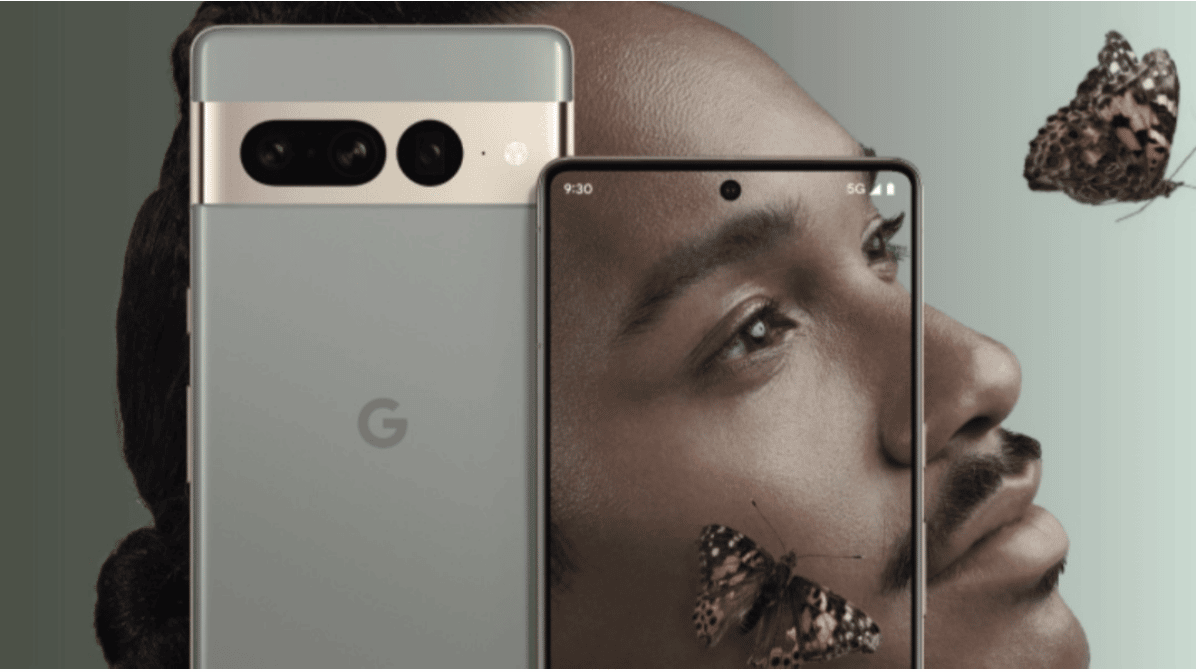 When you purchase the Google Pixel 7 Pro you will get the latest android software straight out of the box so there is no need to update it once everything is setup and just take up extra time. Once you've got everything setup it will seem like the software feels exactly like the previous Google Pixel 6 Pro model but if you use it long enough and look carefully, you'll notice a few new features that are exclusive to the Google Pixel 7 Pro.
One of these amazing new features has already been mentioned above and that is the Photo Unblur feature. This feature is definitely one that many people will appreciate as you'll be able to improve photos that were taken several years ago even or just regular photos that you took and didn't quite come out the way that you had hoped.
Then next is the Call Assist suite which started with Call Screen. This is a Pixel exclusive feature that actually allows you to screen calls before actually needing to answer the call. This entails that the person that is calling you will have to declare themselves to you and you'll be able to see or hear them do so live, which is definitely an amazing feature for those who don't want to get those annoying prank calls or calls from scammers.
Another cool feature, which is included in the Call Assist feature, is Direct My Call. Direct My Call allows you to skip over the annoying automated voice in the business call directory by transcribing all of the options for you. Now these options will appear before the automated voice has even read out all the options so that you won't have to sit and waste your time holding your finger over the option that you think it is while you're listening to all the remaining options just to be sure.
While on the topic of calls, another feature to mention is the Clear Calling feature. This basically minimises the background noise of the caller whilst increasing the sound of the caller so that you are able to hear them more clearly. So when someone is calling you and they're in quite a loud environment, with people talking in the background, it will help emphasise the caller's voice.
Then moving on from the new call features that this phone comes equipped with, the Assistant on this phone has gotten a lot more intelligent thanks to the upgraded Tensor and because of this it is able to understand your voice a lot better. With the Google Pixel 6 Pro the Assistant had already surprised many people with how accurate it was and with the new Pixel 7 Pro model they have taken the Assistant to new heights. With the Google Pixel 7 Pro the Assistant doesn't just understand you really well it even suggests emojis that are relevant to what you've said.
In regards to the software support, the Google Pixel 7 Pro has sadly let a lot of people down as Google has only committed to three years of updates, which means that the Pixel 7 will only get platform updates up until Android 16, in 2025. This is definitely something that most people don't seem to understand since Google owns the chipset so there isn't really any excuse for them to give at least four years like most of the Samsung phones. Or even better yet, if they could give as much time as the iPhone then maybe they'd be able to attract a lot more customers.
To make each person's Pixel 7 Pro more personalised to themselves there is something called Material You, which changes your system colours to match those of your wallpaper. This will make your phone's screen look even cooler but also make it unique to everyone else that also has a Google Pixel 7 Pro. This feature, Material You, does exist on other phones that have Android 13 but the PIxel 7 Pro just implements and does it the best.
Conclusion
Google has done an excellent job at establishing themselves in the smartphone world and have done a great job at creating the new Pixel 7 Pro. The design, Tensor G2 and the cameras on this phone really make this smartphone stick out from the others and put it in the top category, against brands like Apple and Samsung. The cameras on this phone are really where this phone shines and would be hard to find an Android phone with a better set of cameras, Google even has an iPhone fearing them a little.
Places where this phone could improve are definitely that it only has three years of platform updates and definitely the battery life as well as the charging. Other than that this is an excellent device and deserves a top spot amongst the best Android smartphones.
Related article:
Google Pixel 7 Pro vs. Apple iPhone 14 pro: A camera showdown