Cards – what is Clash Royale without them? Buildings, spells, and troops for use in the game are represented as cards. Even more important: surviving the game means knowing how to construct an eight-card deck that can take on your opponent.
The December update of Clash Royale features a new card. If you want to know what it is, get the latest version of the game right here!
Clash Royale History
Clash Royale is a combination of a card game, a tower defense game, and a multiplayer online game. It didn't take long for the game to take off: it was the top-grossing iOS game in the US a month after it was released in 2016.
| | |
| --- | --- |
| Clash Royale | Clash of Clans |
| January 4, 2016 | August 2, 2012 |
Downloads are one thing, but reviews are another. The good news is that reception of the game has been mainly positive and users seem to love it (it has a four-star plus rating on Google Play Store).
A Note about Cards
Cards make Clash Royale what it is: a highly entertaining game that will keep you busy for hours. Knowing how important it is means finding ways of strengthening your deck so you can take on the competition. Above all else, building a good deck gets you to where you want to go.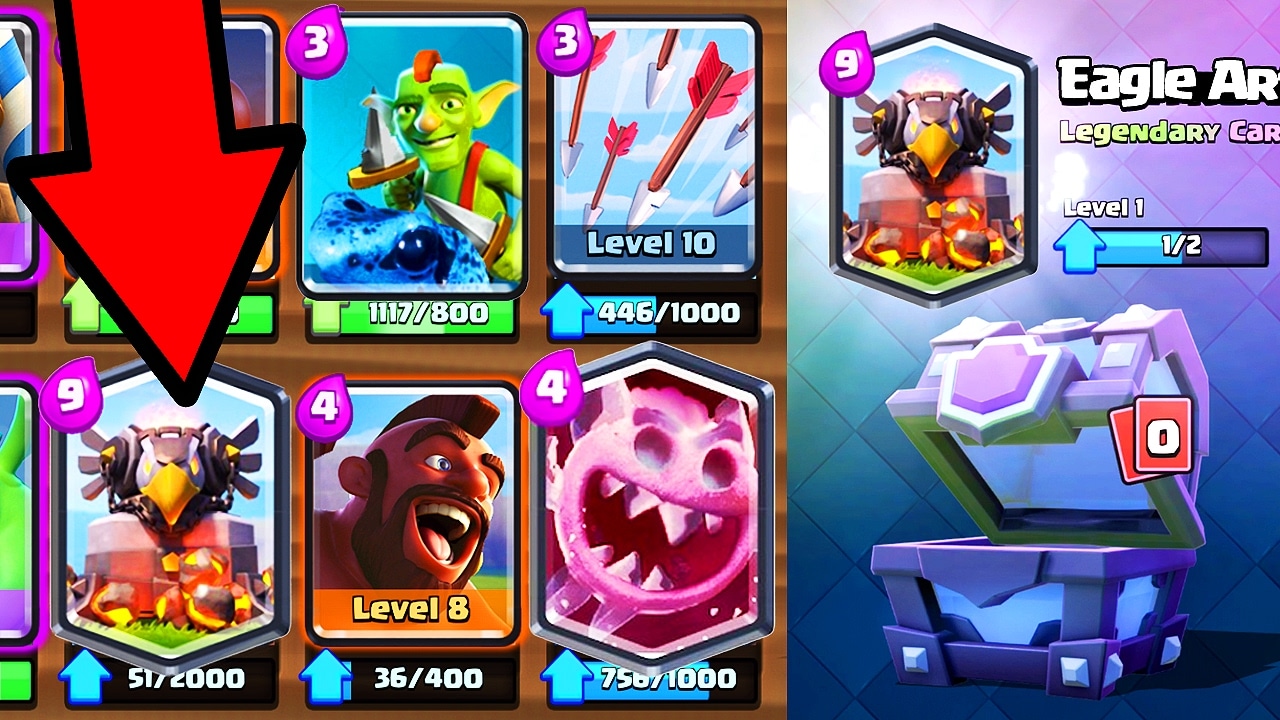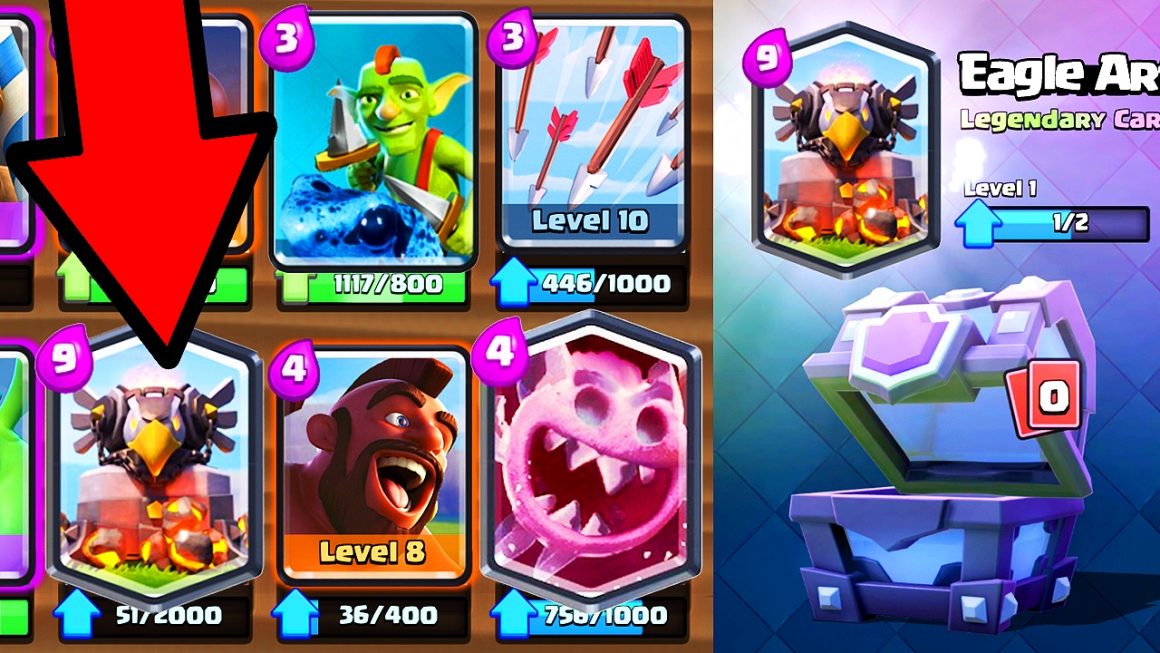 There are three kinds of Cards: buildings, spells, and troops. They also come in four rarities: Common, Rare, Epic, and Legendary – each caps at Level 13 but differ in the actual number of levels.
Common Cards – all levels
Rare Cards – Level 3 to 13 (11 levels)
Epic Cards – Level 6 to 13 (8 levels)
Legendary Cards – Level 9 to 13 (5 levels)
Cards can be collected and upgraded, and you can even share them with your Clan. While there's no stopping you from purchasing them from the Shop, there's a far greater feeling to winning one through team effort.
An update in September introduced Trade tokens, which allow you to trade cards with your Clan so they get what they need and at the same time, you let go of cards you no longer need.
Clash Royale APK
An APK is a way to install Clash Royale on your device without having to go to the Play Store. If you've ever used a Windows PC before then you'll be familiar with the process of getting and installing one.
The installation process goes like this:
Now that you're here, you just need to download the latest Clash Royale APK from here.
Turn on Unknown Sources on your device by going to Setting > Security. If you have Android 8 or 9, you will be asked to allow either your browser or file manager to install APKs (but this will only be on your first attempt).
Open the Downloads folder on your phone then tap on the APK to begin installation.
Tap on Yes when prompted.
Wait for the installation process to finish.
Enjoy the latest version of Clash Royale!
Clash Royale has continued to captivate audiences since it first arrived in 2016. The app has been continuously updated to keep fans interested as well as to entice new users to have a go at it.
It's one of the most fun apps available on the Android platform and you can get the latest APK right here.