It appears that Microsoft is planning to update the Xbox Series X with both a new design and functionality in the coming year. Information leaked in connection with Microsoft's acquisition of Activision Blizzard also seems to include details about upcoming Xbox models.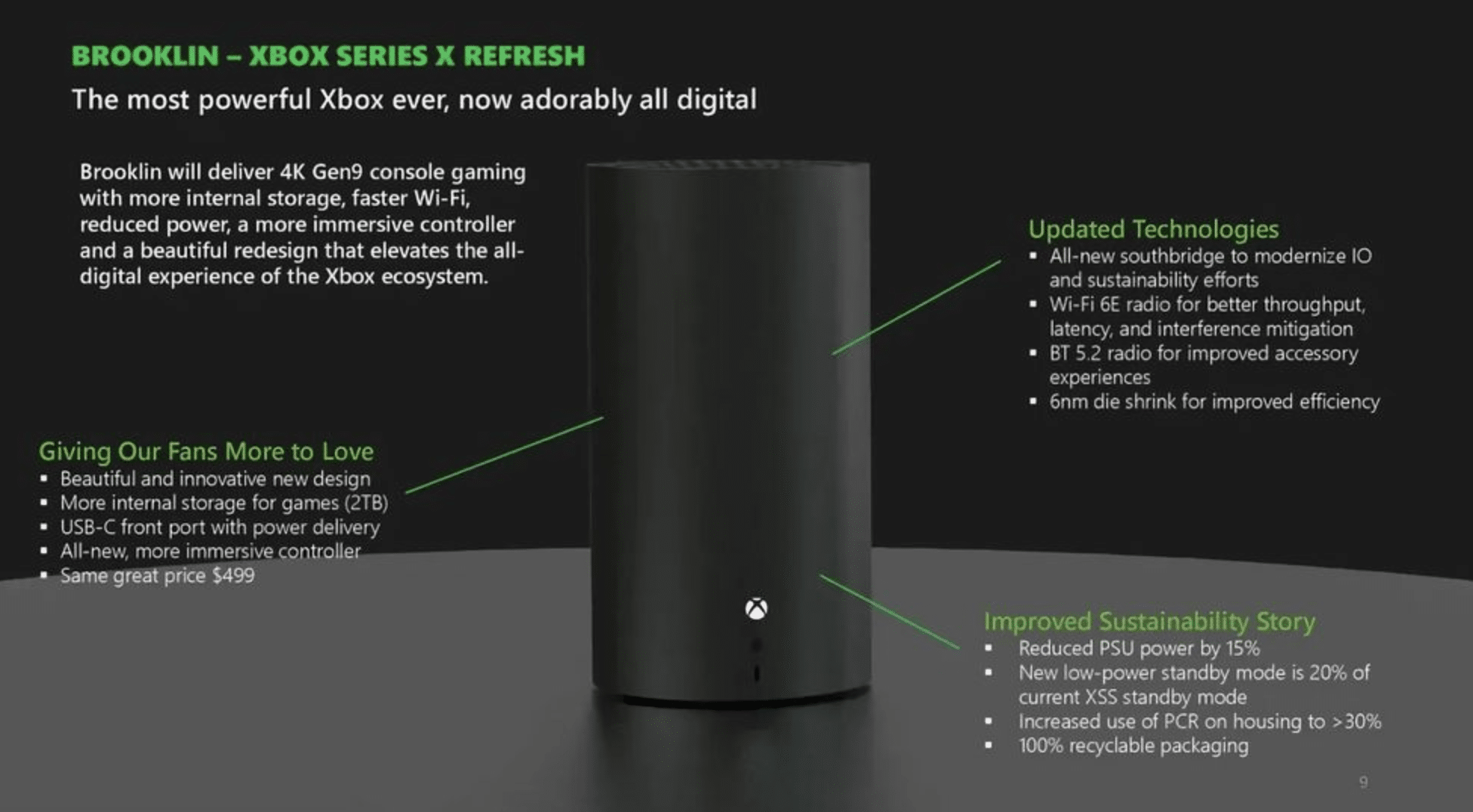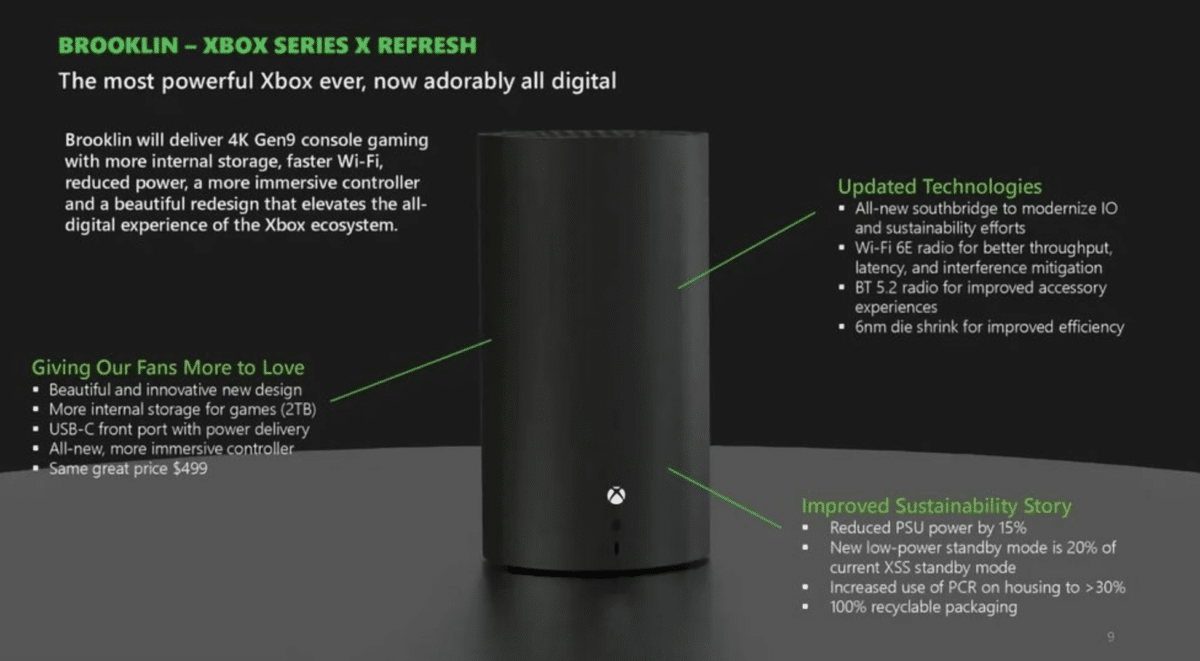 As seen in the image above, the new Xbox Series X model, codenamed 'Brooklin,' will be cylindrical in shape. It will also lack a disc drive and feature 2TB of storage, twice as much as the current Xbox Series X's 1TB.
There is also leaked information about a new Xbox controller currently known as 'Sebile.' It resembles the current Xbox controller but is said to feature modular joysticks, quieter buttons, and Bluetooth 5.2.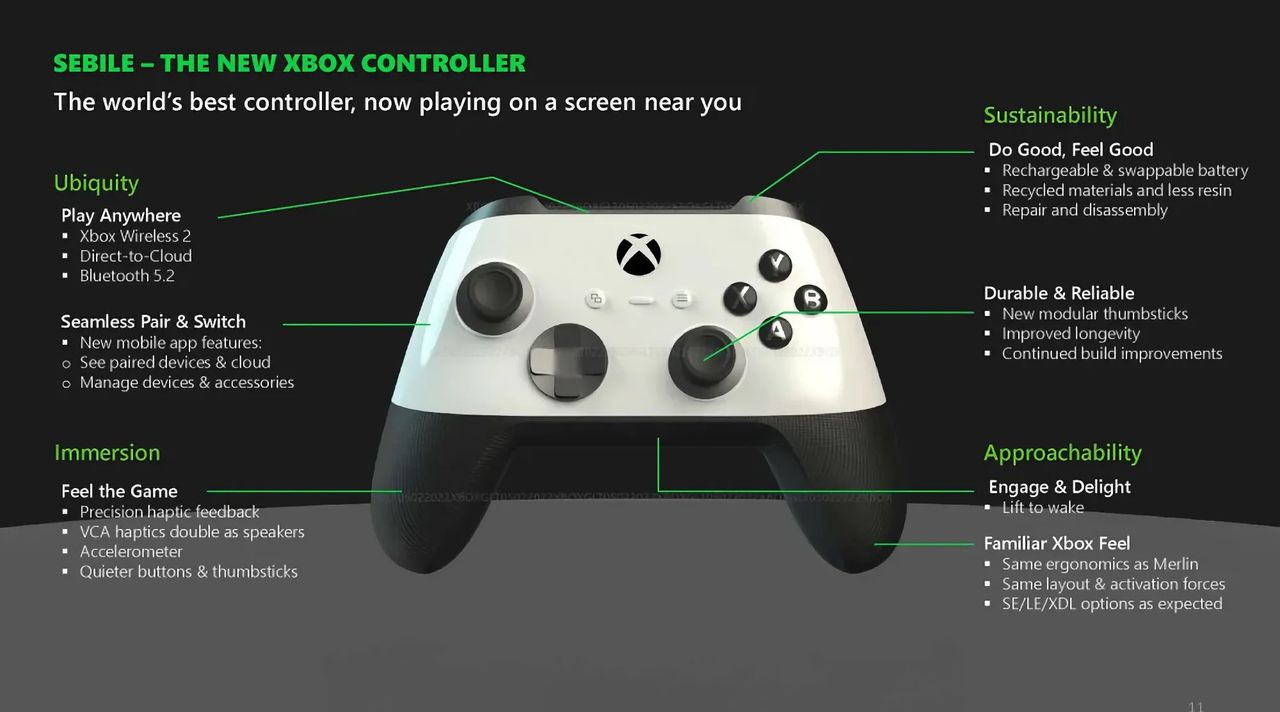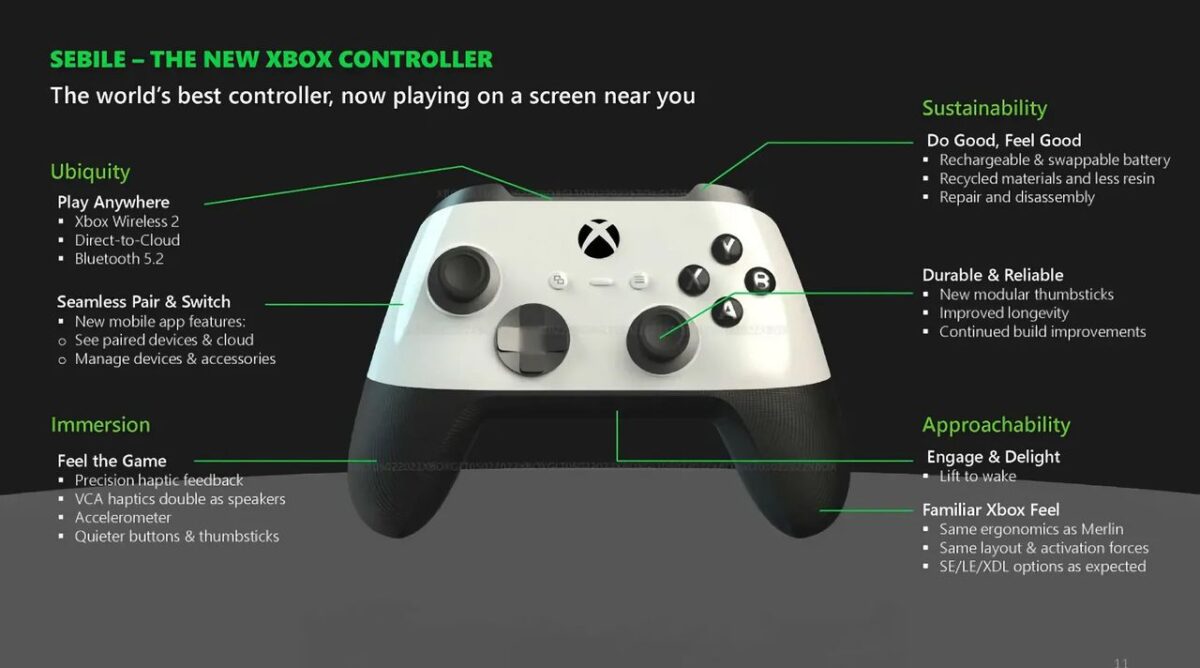 According to the timeline for Microsoft's upcoming hardware, also leaked, the 'Sebile' controller is set to launch at the end of May next year, while the new Xbox Series X model 'Brooklin' is expected to launch at the end of October 2024.