Power banks can go by a lot of different names, such as battery packs or portable chargers, but what all of these things have in common is that they are able to charge up your devices when you aren't able to find an open outlet or if there simply isn't any electricity that you can access.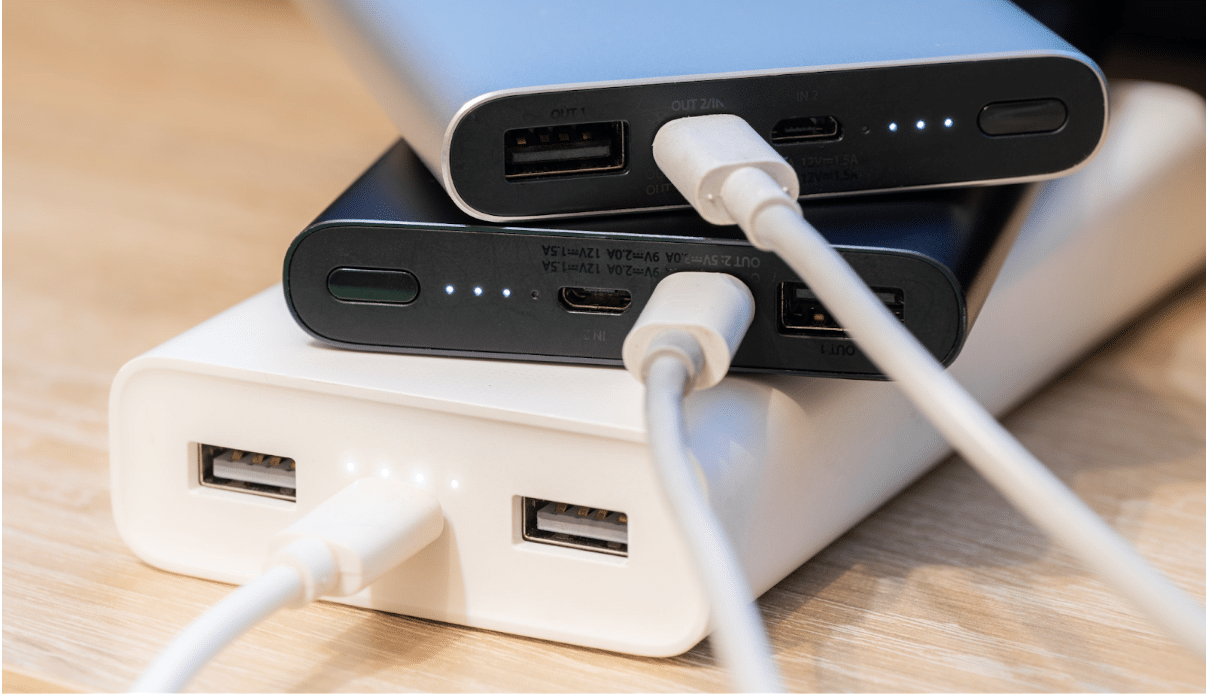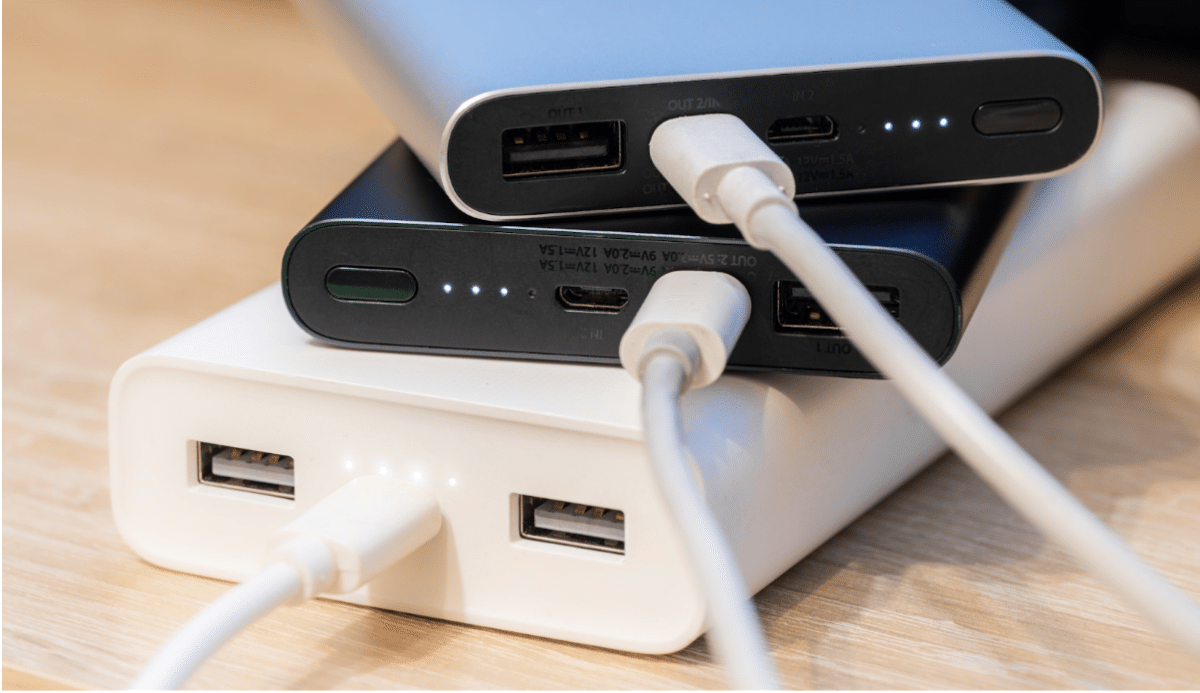 These power banks should be small enough so that you can easily fit them into your backpack but also sturdy and robust enough for them to survive being at the bottom of this backpack all day. Depending on the size of the battery that your power bank has, it should be able to charge up your smartphone, tablet, laptop or even all of them at once. It will be up to you to decide what size of battery you'll need, as well as any extra features that you may want it to have that you may find helpful in your day-to-day life. Since there are so many various options for you to pick from on the market today, this article aims to help you get an idea of what you may be looking for and also recommend some of the best ones to you.
Best Power Bank Compatible With MagSafe
Spigen ArcHybrid Mag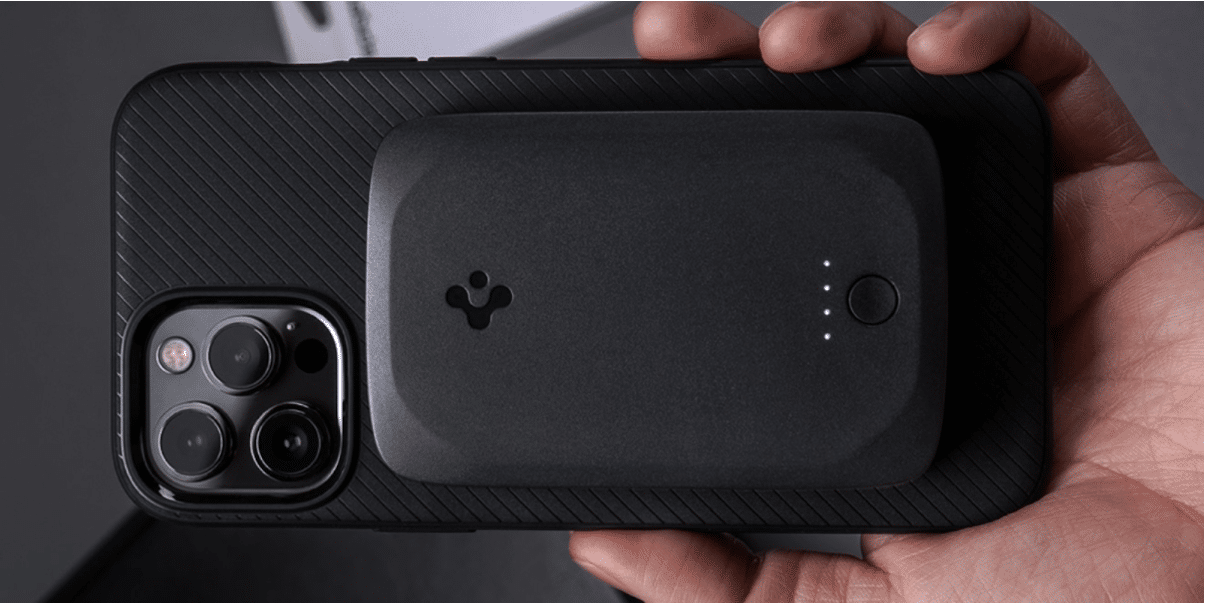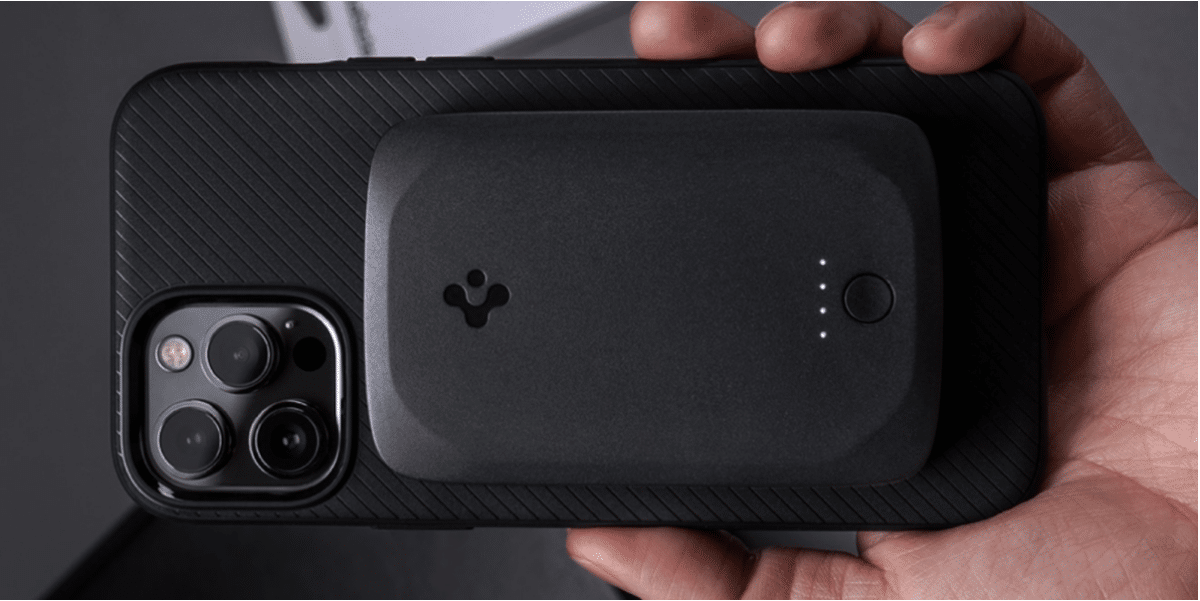 | | |
| --- | --- |
| Specs | |
| Price | $60 |
| Battery | 5,000 mAh, 7.5W max |
| Ports | One USB-C in/out |
| Cable | USB-C to USB-C |
Many people may have expected an Apple branded product to be the best option for a MagSafe battery pack and although Apple's option did work well, it only manages to charge up a dead iPhone 14 Plus to about 43 percent in about a hour and 45 minutes, compared to the Spigen ArcHybrid, which did 56 percent in nearly the same amount of time. As expected with a MagSafe compatible charger, it is able to attach firmly onto your iPhones MagSafe ring and what's more is that it is actually flush and sleek enough for you to still easily hold your phone and use it while it is busy charging up. With the exterior of this power bank you'll actually get four indicator lights that will help you gauge how charged the power bank's battery is, something that the Apple power bank actually doesn't have. So, with this power bank also being $30 cheaper than Apples, it is very easy to recommend to people.
There may be other MagSafe compatible power banks out there that have a larger battery capacity, such as Anker's 633 Magnetic battery, but it's also twice the size of the ArcHyrbid Mag. so, in conclusion, the power bank by Spigen is just more quick and convenient than other larger options out there. It is also important to remember that regardless of what wireless charger you have, wired charging is going to be more efficient. So, just take that into consideration when deciding between a MagSafe compatible, wireless power bank, and just a regular power bank.
Best Power Bank For a Partial Charge
Anker 511 Power Bank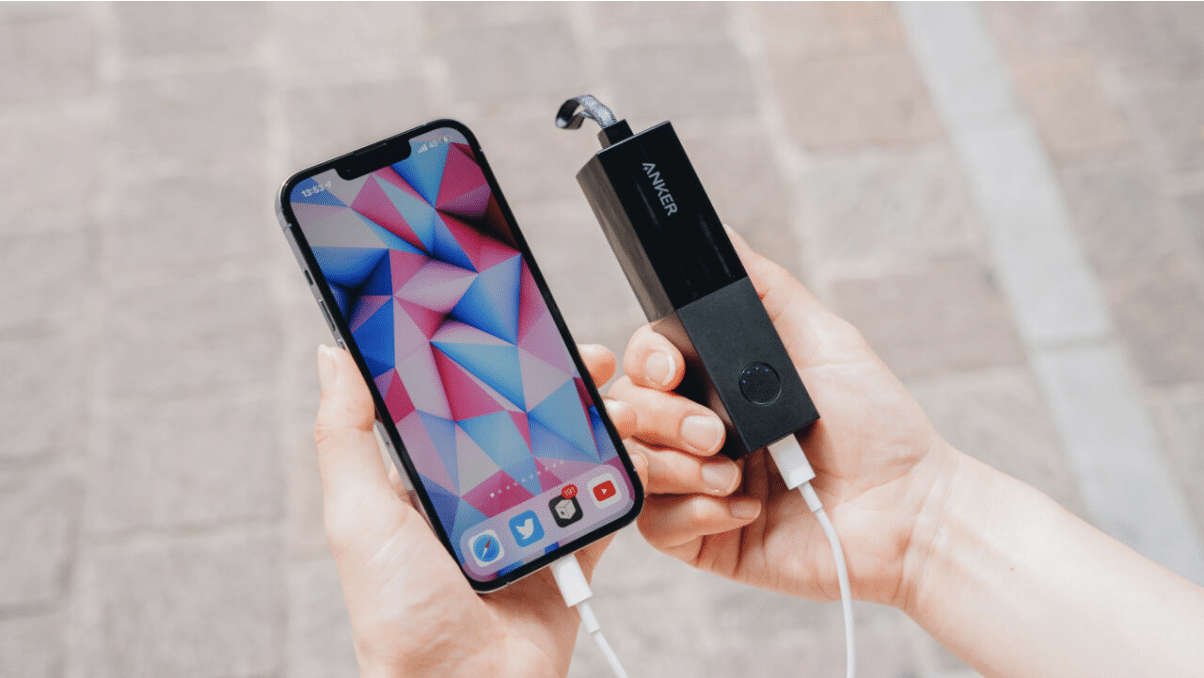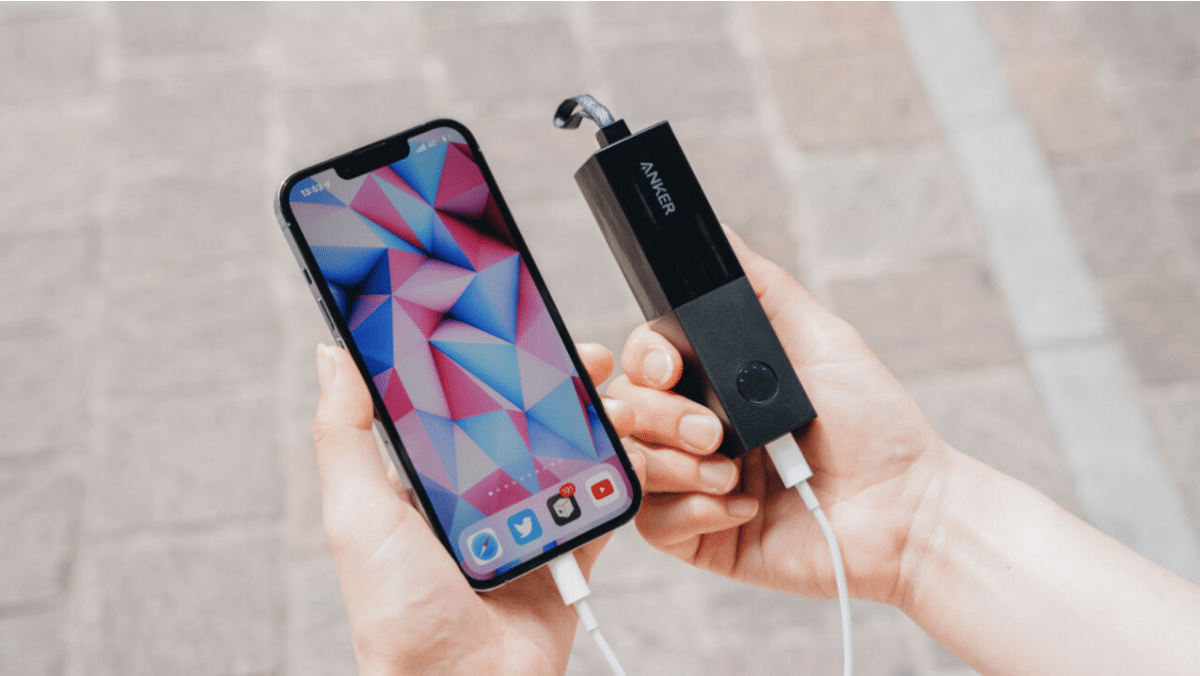 | | |
| --- | --- |
| Specs | |
| Price | $50 |
| Battery | 5,000 mAh, 10W max |
| Ports | One USB-C and wall outlet prongs |
| Cable | None |
Since the Android market has yet to produce something like Apple's MagSafe technology, a wired connection is the best way to go for on-the-go chargers for Android phones. The Anker 511 Power Bank has a great design that resembles the shape and the size of a slim stick of butter, which makes it extremely easy to transport wherever you may need. Although it's still a small sized power bank, its battery is capable of charging up a S22 Ultra phone from 0 up to 75 percent in just over an hour, so if you have to charge up your Android phone between a flight or during your work break, then the Anker 511 power bank has got you covered. The Anker 511 power bank has also been designed in a way such that it has an integrated plug and even allows for pass-through charging, which basically means that it can act as a wall adapter if you're ever in a situation with a dead battery and a dead phone, where you have an outlet available.
Sadly this power bank won't come with a cable, so you will have to get one yourself, and be sure to get one that goes from the bank's single USB-C port to your device. So, in conclusion, this is a small but mighty power bank and thanks to its integrated plug, it can also act as a wall adapter.
Best Low Capacity Power Bank
BioLite Charge 40 PD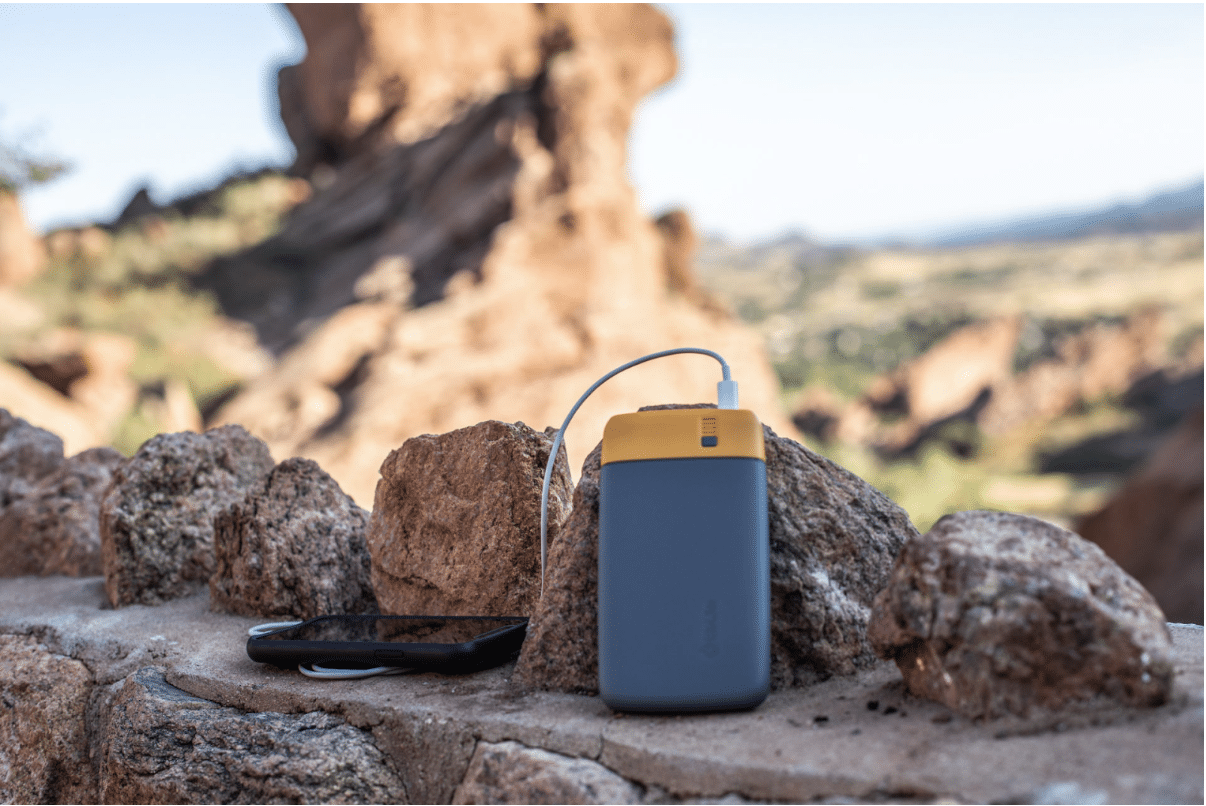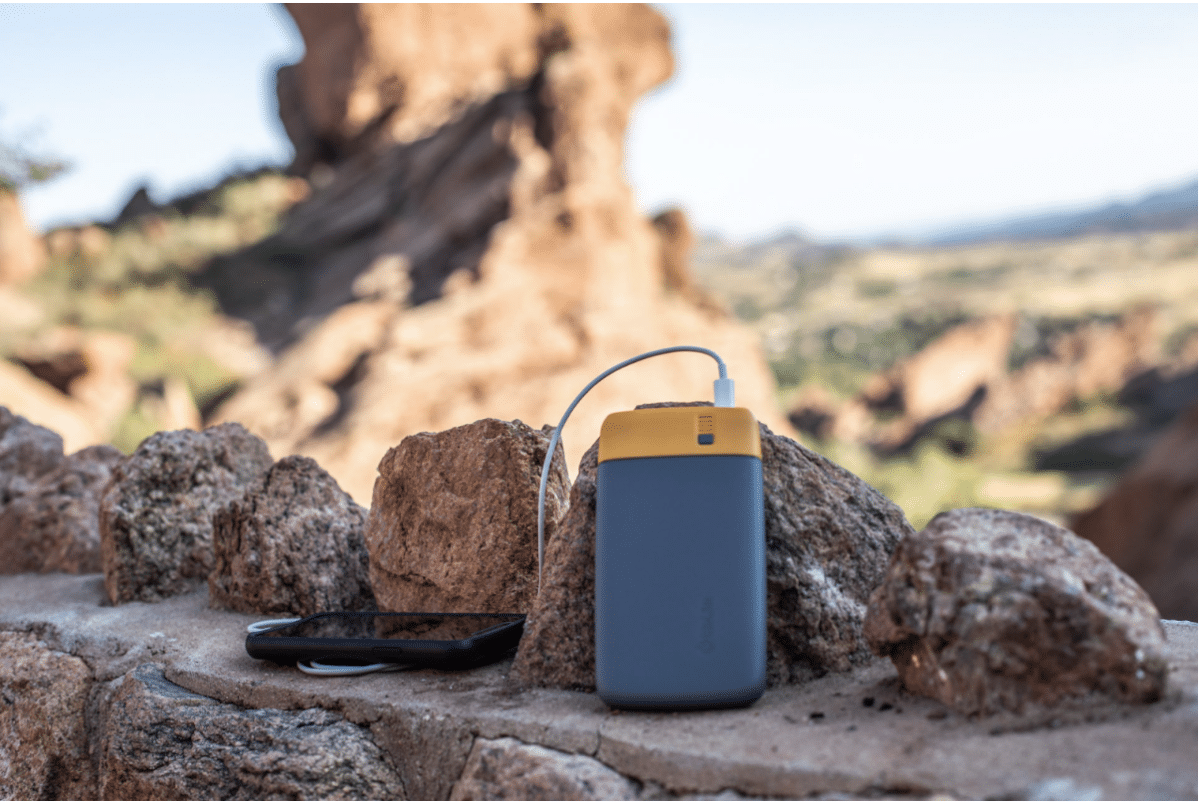 | | |
| --- | --- |
| Specs | |
| Price | $60 |
| Battery | 10,000 mAh, 18W max |
| Ports | One in/out USB-C, two USB-A out |
| Cable | USB-C to USB-A |
The BioLite company is a lot more well known within the outdoor community than it is necessarily in the tech world, and that's seen with the Charge 40 PD as it has been designed for camping trips rather than your usual urban commutes. Even though this power bank may not have been specifically designed for urban commuters it still manages to outperform the other options in this category. Thanks to this power bank's rugged and yellow-accented exterior it gives a nice and refreshing look to the boring standard shiny black power banks that a lot of tech companies tend to go with. Since it was designed to be used outdoors, it also has a rubberized finish to it so that it feels solid in your hands and is able to handle all the bumps and knocks that your bag may take during your day. Thanks to its battery size, you should be able to get one and a half charges whether you have a new iPhone or Samsung Galaxy, which means that it is more than capable of saving you when you are out and forgot to charge your device.
In conclusion, the BioLite Charge 40 comes with a great strong outer case and is able to deliver more than a full charge to both an iPhone as well as an Android phone.
Another great option that will cost you the exact same as this power bank is the Nimble Champ as it is able to deliver some reliable fill-ups and still comes in a great rugged build. With its battery and power, it's able to give your new iPhone a full charge in just two hours and the Samsung Galaxy in just an hour and 44 minutes.
Best High Capacity Power Bank
Anker 737 Power Bank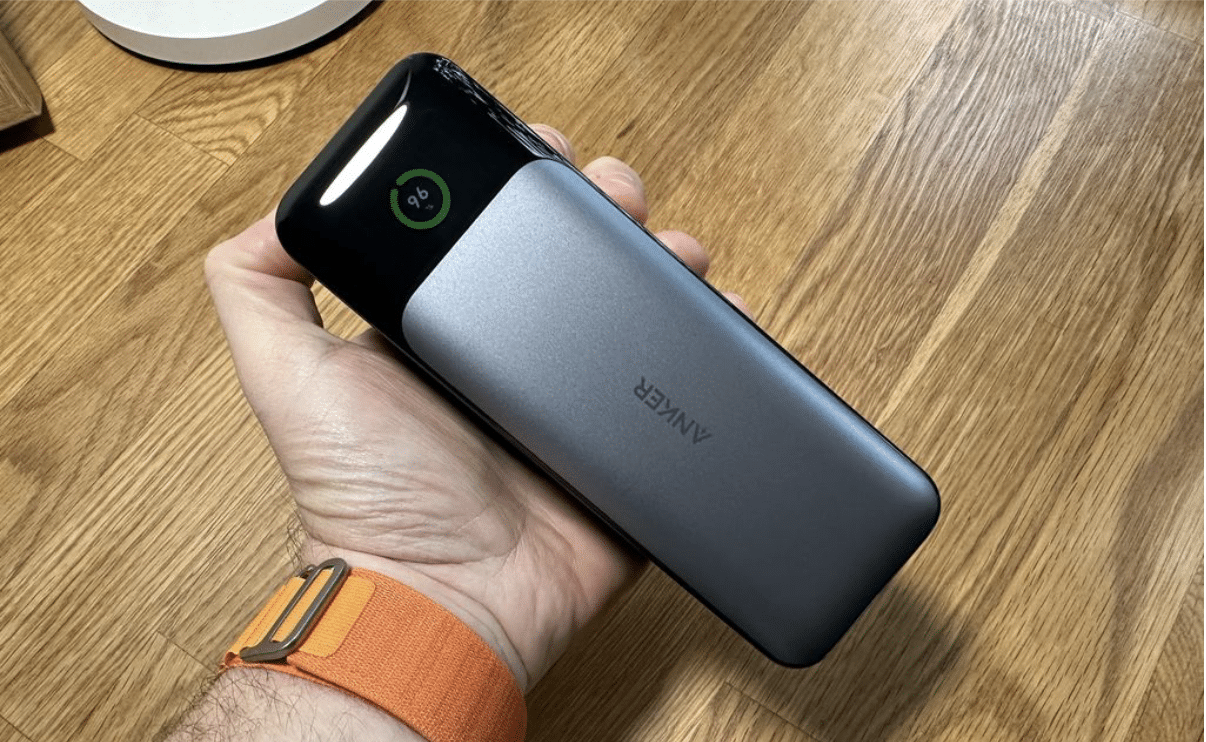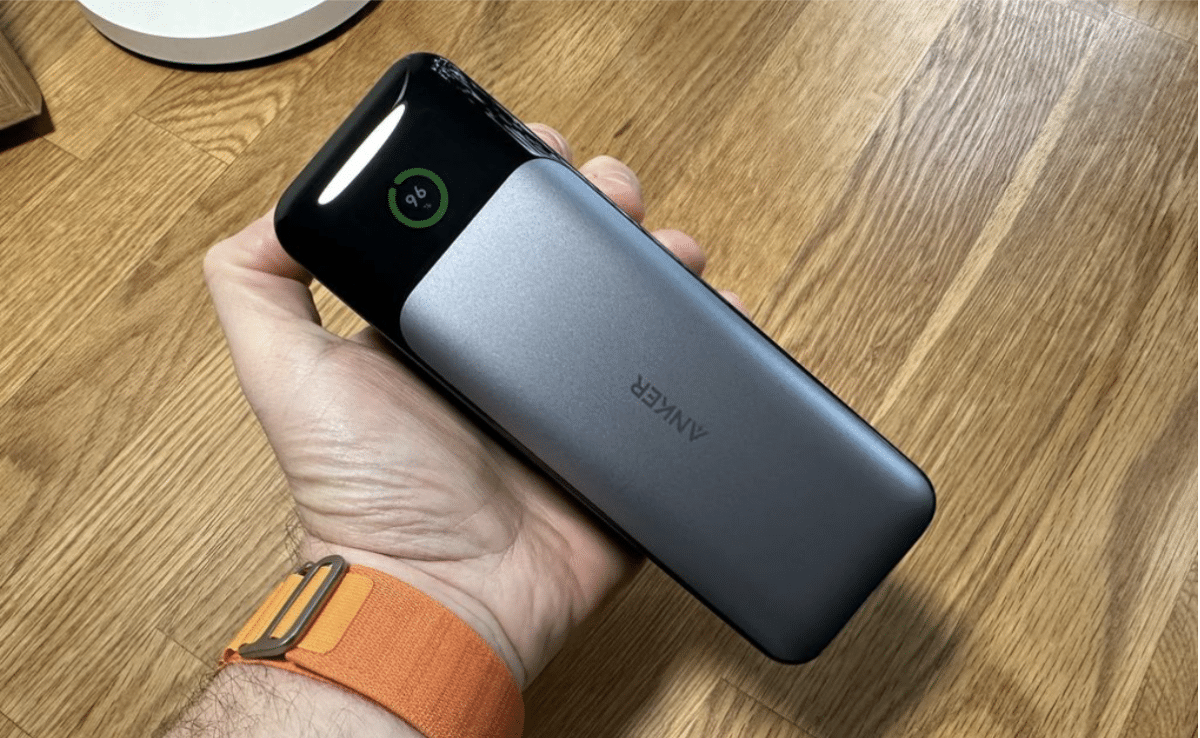 | | |
| --- | --- |
| Specs | |
| Price | $150 |
| Battery | 25,600 mAh, 60W max |
| Ports | One in/out USB-C and two USB-A out |
| Cable | USB-C to USB-C and 65W wall adapter |
If you are someone who may be on the go often or is using their device often, you may want to consider getting a power bank that not only has a lot of charge in it but is also able to charge these devices up quickly, such as the Anker 737 Power Bank. compared to the other great choices on this list, the Anker 737 Power Bank is the fastest one of this list and is also able to deliver the largest amount of charge in the shortest period of time to your devices.
This powerful power bank by Anker is able to charge up your Samsung Galaxy S22 Ultra from 0 to 100, a total of three times, with power left to charge it up again to 93 percent. Each of these charges also took an average of one hour to finish, which is on the same level as your usual wall chargers. Although the numbers that this power bank gave for the iPhone weren't as good, it was definitely still extremely impressive and went from 0 percent to 100 in about an hour and a half. The charging performance that this power bank gets with iPads is also amazing and is able to almost keep up with the speeds of wall-connected chargers.
Although this power bank has some great performance as well as many charges in it, it does only come with three port, and only one of which is USB-C. So, if you are hoping to charge up two devices at once then one of your devices will need to use a USB-A port, which is less effective. Not only is this power bank a great choice because of its performance, but it is also priced lower than a lot of the other high capacity power banks on the market and even comes with an included 65W PowerPort fast charger, which will usually set you back around $35 if you were to purchase it separately.
When it comes to the look and design of this power bank, it really isn't something that is unique or groundbreaking, and comes in a simple glossy black exterior with a metallic finish on one of the sides. Although it has quite a large battery it is still considerably lightweight and only weighs in at just over one pound.
Final Words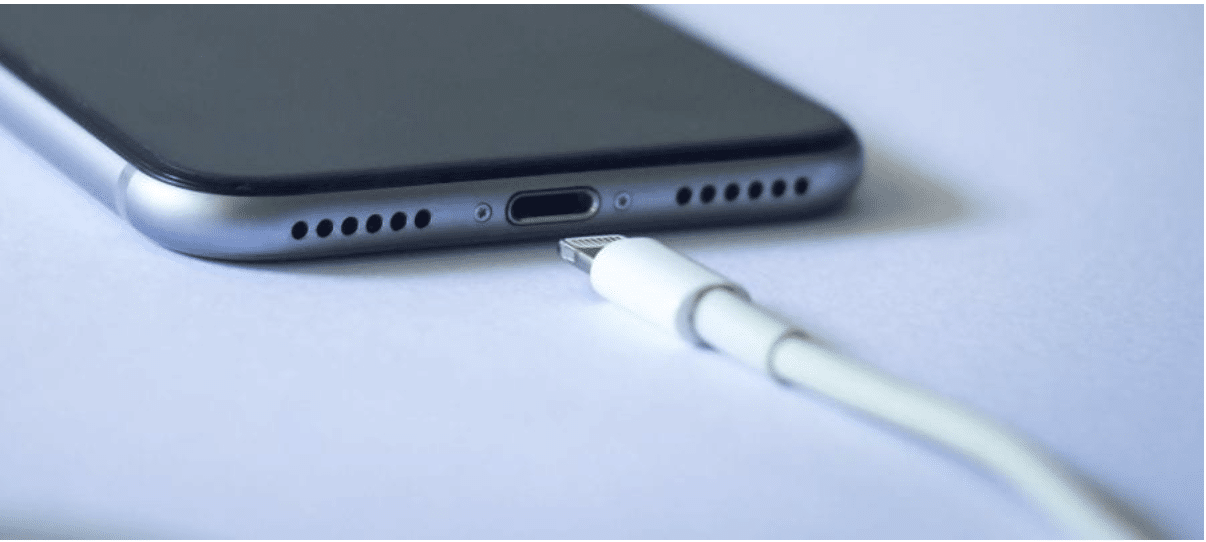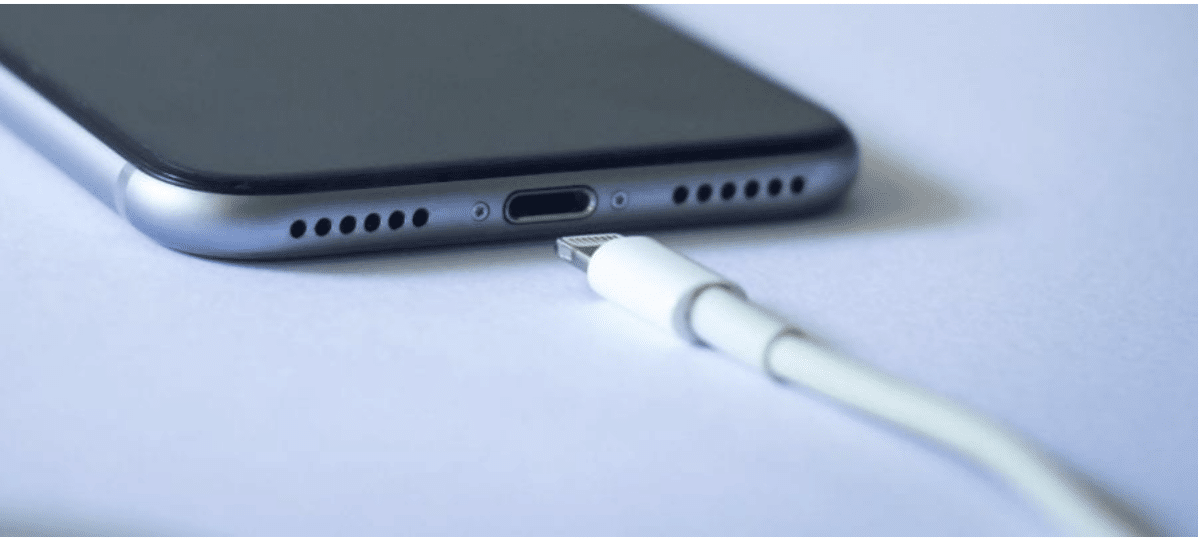 So, there you have some of the best power banks for you to purchase on the market at this moment. There isn't one single power bank that will be perfect for every single person, so it will be important for you to identify the needs that you will want this device to fulfil and then look for your best option accordingly. The main features of a power bank that you will need to consider is the battery type, although most come with a lithium-ion battery that has a better size-to-charge capacity ratio than other options, capacity, ports and finally the design.