Wireless charging is getting more and more popular as it stops you from looking like a fool and fumbling in the dark trying to find your cables to charge your device. This list of best wireless charging stands and pads that you can buy eliminates this hassle when you're trying to recharge your device, whether it be your phone, earbuds or watch.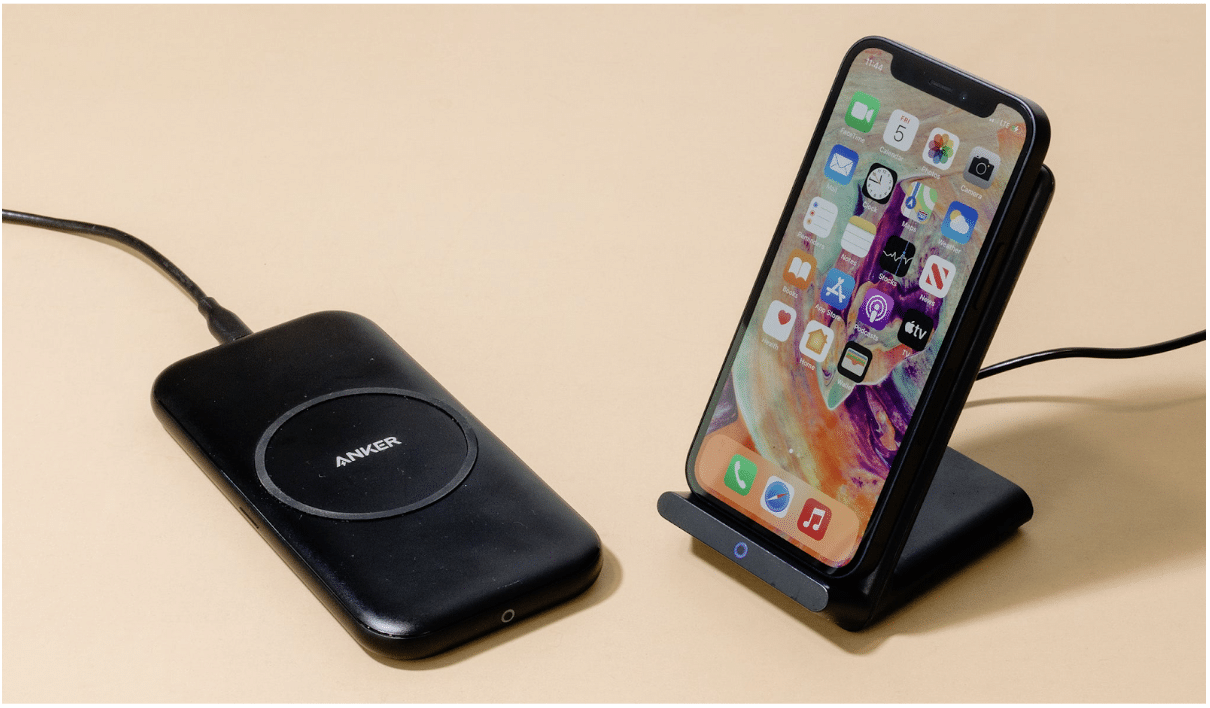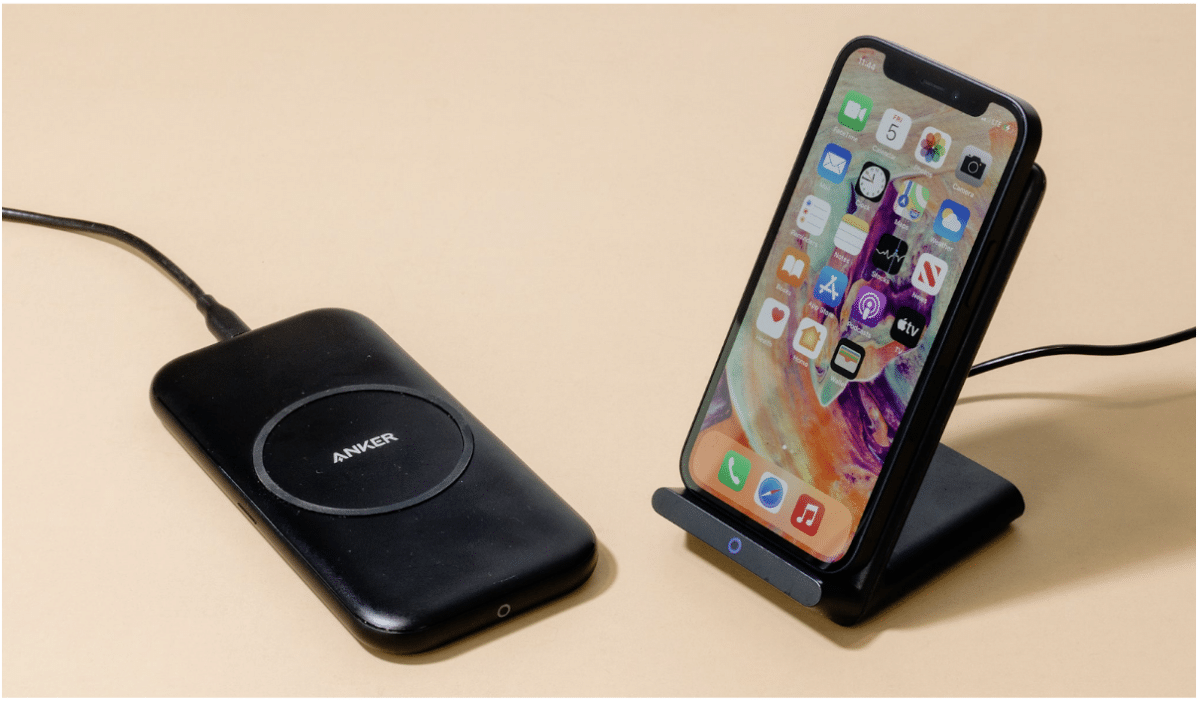 What is a Wireless Charger?
Before we even get into this list it is important to first clarify, to those who don't know, what wireless charging is exactly. Firstly, they definitely aren't as cool and fancy as they sound because they aren't even truly wireless. All of these chargers will have a cord that runs from an outlet into the charging pad and it also won't charge your device up nearly as fast as a cord or wired charger would. However, it is very convenient to just lay your device on a stand or pad when you go to bed every night. So, without further adieu here are the top wireless chargers you can purchase on the market right now. 
The Best Stand Charger
Twelve South PowerPic Mod Wireless Charger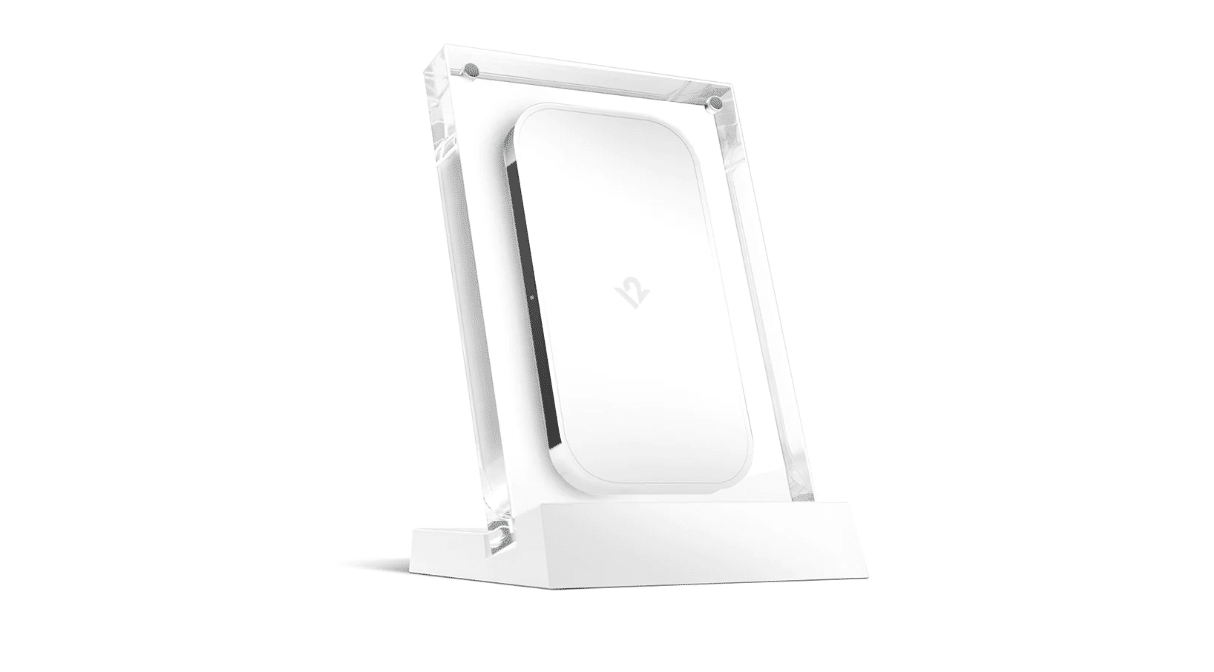 Price: $60
Compatibility: iPhone and Android phones
Pros
Customizable design
10W wireless charging
Disguised as a decor piece when not in use
Cons
Hassle to change the photo
Expensive
Doesn't include USB-C wall plug
It is always nice to see a wireless charger that isn't just a plain old pad that will sit on a night stand or table. When you have something in your home, especially something that you will use as often as a charger then it should at least be pleasing to the eye, and that is why the PowerPic Mod from Twelve South is such a great charger. The physical charger itself is enclosed inside of a clear acrylic resin. The thing that makes this charger stand out from a lot of other options that are on the market is that you are able to add a custom artwork or photo of anything you want over the charging module, which will also be secured with a transparent magnetic cover.
All you have to do to set up this charger is slot the charger into the base plug the USB-C cable in and you're all ready to go. Now that it's all ready you have a wireless charger that not only charges your device but can also be used as a photo frame when you aren't using it. If you are buying this product then you'll have to remember to print your own photo and also supply your own 20-watt power adapter.
The Best Pad
Nomad Base Station Mini Magnetic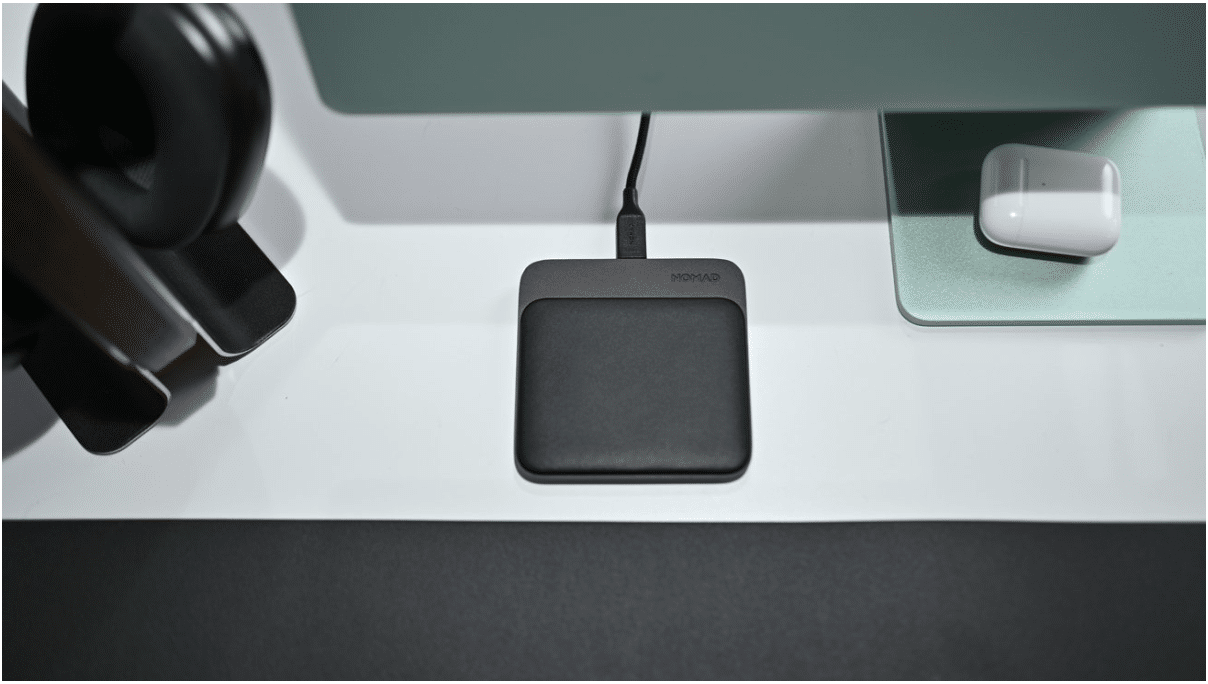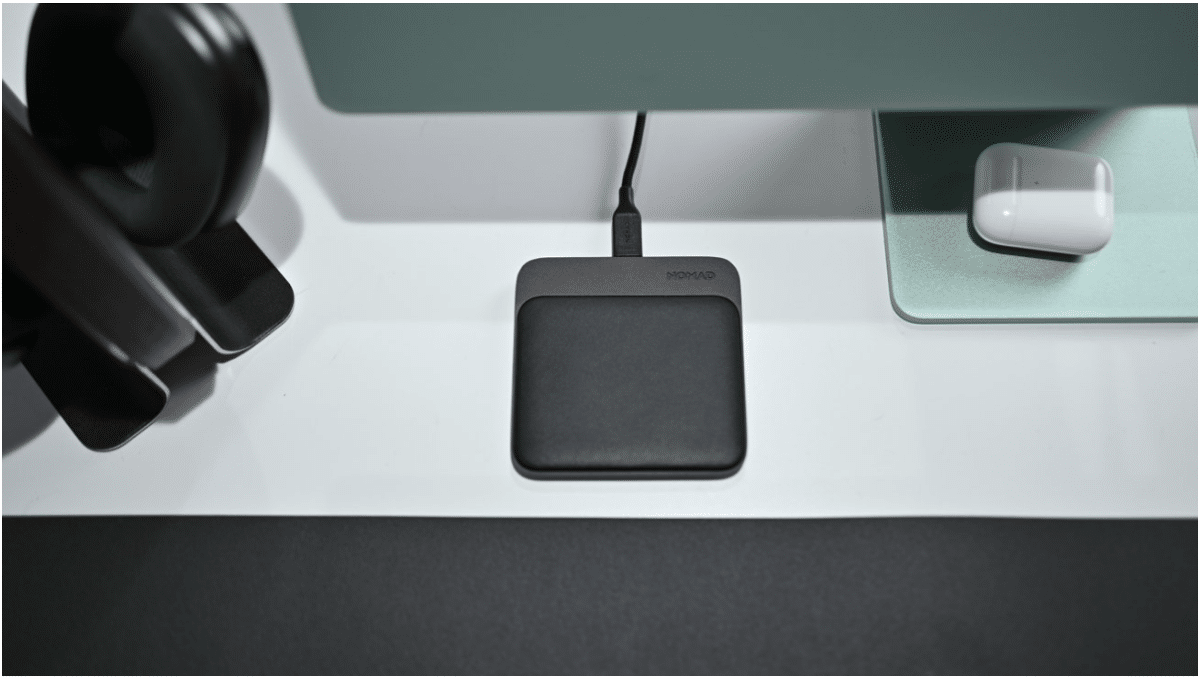 Price: $70
Compatibility: iPhones and fast 15-W charging for Android phones
Pros
Up to 15W wireless charging
Premium build
Includes USB-C to USB-C cable
Cons
Expensive
No power brick
Limited to 7.5W for iPhones
This charging pad from Nomad is tied for looks as the Twelve South wireless charger above, one of the standout features that this charger has, with regards to its design, is its amazing black padded leather surface, that only looks even more elegant when it is paired with its gorgeous aluminium chassis. This charger is really solid as well and doesn't slide around your desk too much, which is also thanks to its rubber feet that it has to keep it in place. For those who don't want a charger that is too in your face and worry about the LED on this charger being too bright, you don't have to worry because it will automatically dim down when there is little to no light in your room.
When you purchase this charger you'll receive a USB-C to USB-C cable inside of the box, which means that if you don't feel like using the charging pad at any given time you will have the ability to just plug the cable into your phone directly in order to charge it faster. The downside with what you get with this charger is that you won't receive any power adapter, so you'll have to get your own 30-watt adapter if you want to hit speeds of 15-watts when you're charging your Android phone. 
The iPhone 14, 13 and 12 users will be glad to hear that there are magnets embedded inside this pad, which will help your phone stay in place thanks to MagSafe. The biggest downside that you will get from this charger is that if you are an iPhone user you are limited to only a 7.5W wireless charging speed.
Best Cheap Wireless Charger
Anker PowerWave Pad and Stand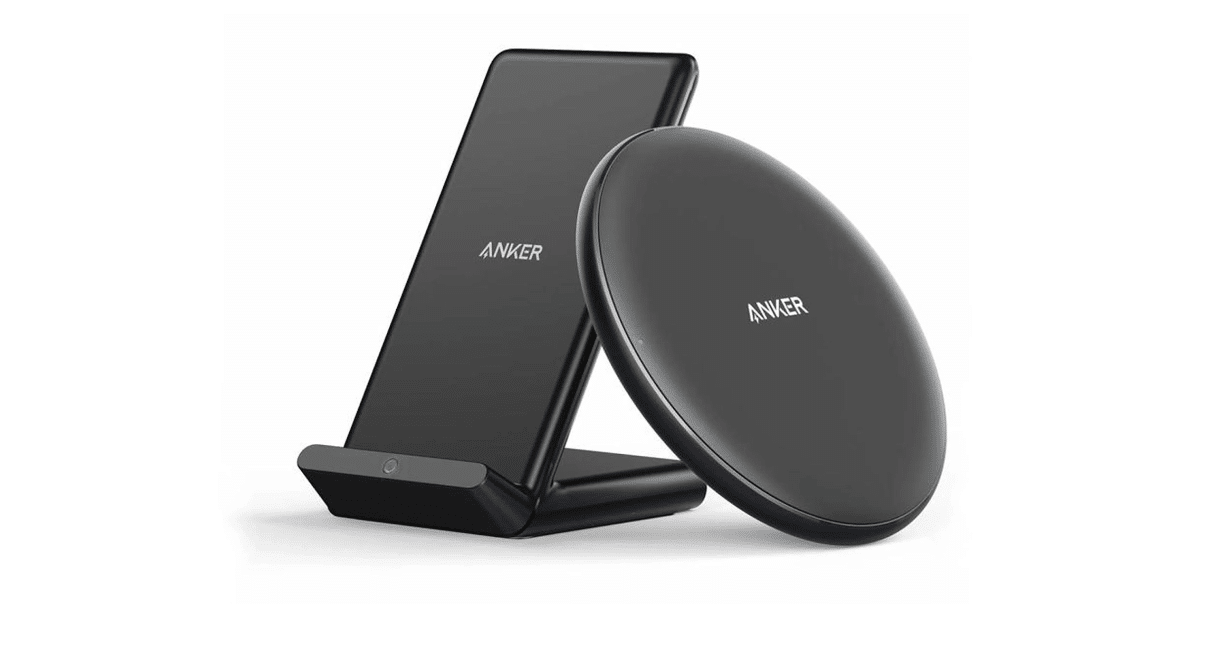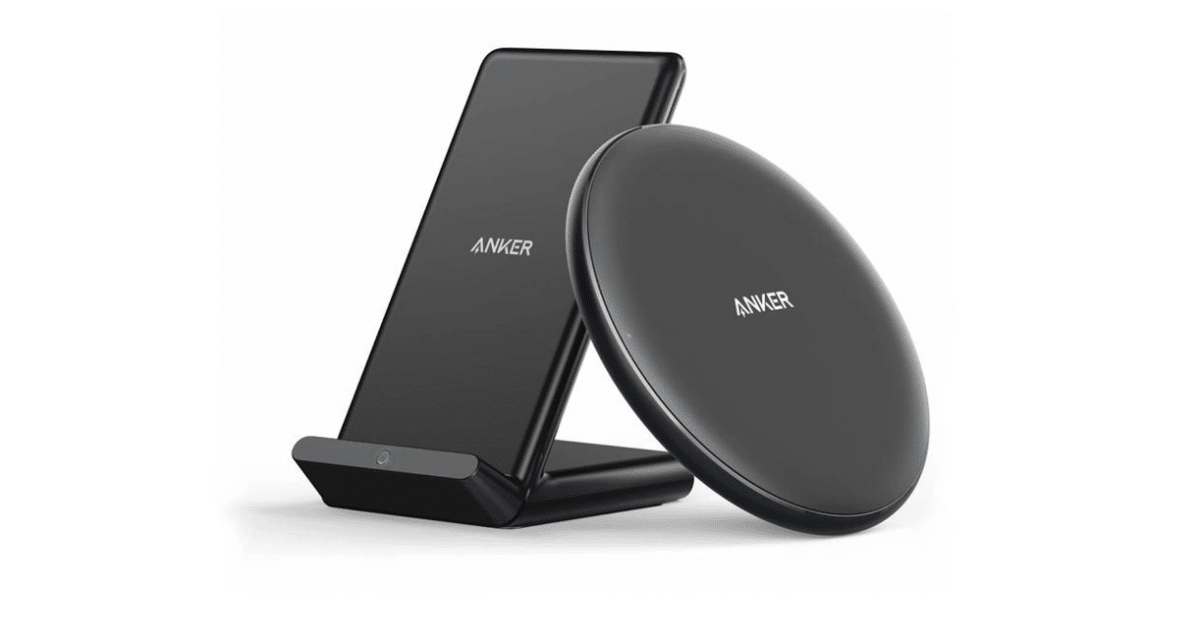 Price: $16 for Pad and $24 for Stand
Compatibility: iPhone and Android phones
Pros
Fast charging
Affordable
7.5W and 10W charging support
Cons
Cooling fan can be loud
Not as sturdy as more expensive options
The Pad and Stand that you can purchase from Anker is proof that you don't have to go out and spend a lot of money to have wireless charging in your home. Both the pad and stand variants that you can purchase from Anker are made with plastic and have a rubbery finish on the bottom in order to stop it from slipping and sliding too much, although it definitely isn't as grippy as some more expensive options on this list. In the design of this charger you'll also notice a small LED light that shines blue when it's charging and then flashes whenever there is a problem. 
Many people will prefer the stand design over the pad design as with the stand you will still be able to see and read your phone's notifications relatively easily. Another great thing about the Anker wireless chargers is that they are relatively cheap, which means that if you did have quite a large budget then you could even go as far as purchasing a few of these chargers to have scattered throughout your home. Both of the variants of the Anker PowerWave wireless charger come with a 4 foot long MicroUSB cable, however you will need to get your own power adapter, but this shouldn't come as a shock to most people as the price of this product is already so low.
Best Wireless Charger for MagSafe iPhones
Apple MagSafe Charger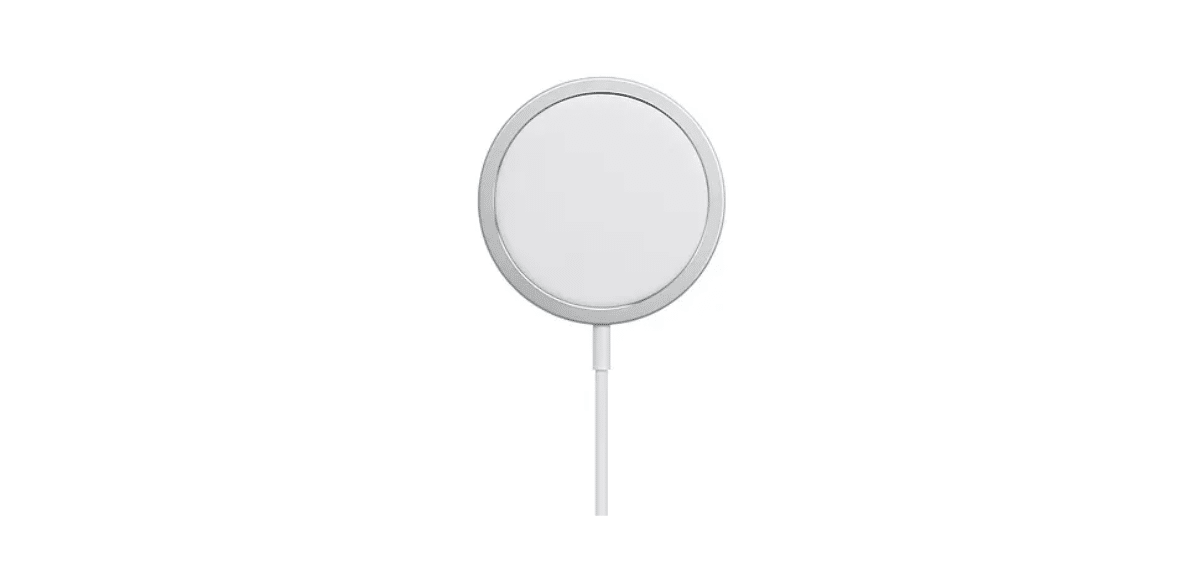 Price: $40
Compatibility: Fast 15W charging for iPhone 12 and newer, not recommended for Android phones
Pros
Fast wireless charging
Snaps into the perfect charging position
Works with variety of accessories
Cons
Can fall off when using your iPhone
Still slower than a lighting cable
Accessories are expensive
Apple's newer Apple models, the iPhone 12, iPhone 13 and iPhone 14, are all equipped with a magnet, which means that you'll be able to place all sorts of MagSafe accessories on the back of your iPhone, such as the MagSafe Wireless Charger. The coolest and biggest benefit that you will get from this charger is the fact that it magnetically attaches to your iPhone, which means that it'll snap into the perfect charging position so you won't risk waking up to a dead phone because it wasn't aligned properly on the charger. This charger is also able to charge up your iPhone faster than any other wireless charging systems out there because of the coils being perfectly aligned. Another great thing about this wireless charger is that since it is attached to your iPhone with magnets you'll be able to pick up your phone while it's still charging, although you will still have to be careful because it may fall off with sudden movements. 
One thing about this charger that most users will complain about is the fact that the cable isn't very long and unless you have a MagSafe compatible case on your phone, the puck will be rendered completely useless. Another thing to be aware of when purchasing this charging system is that there is no charging adapter included with the purchase, so you'll have to get one yourself.
Best Car Charger
iOttie Wireless Car Charger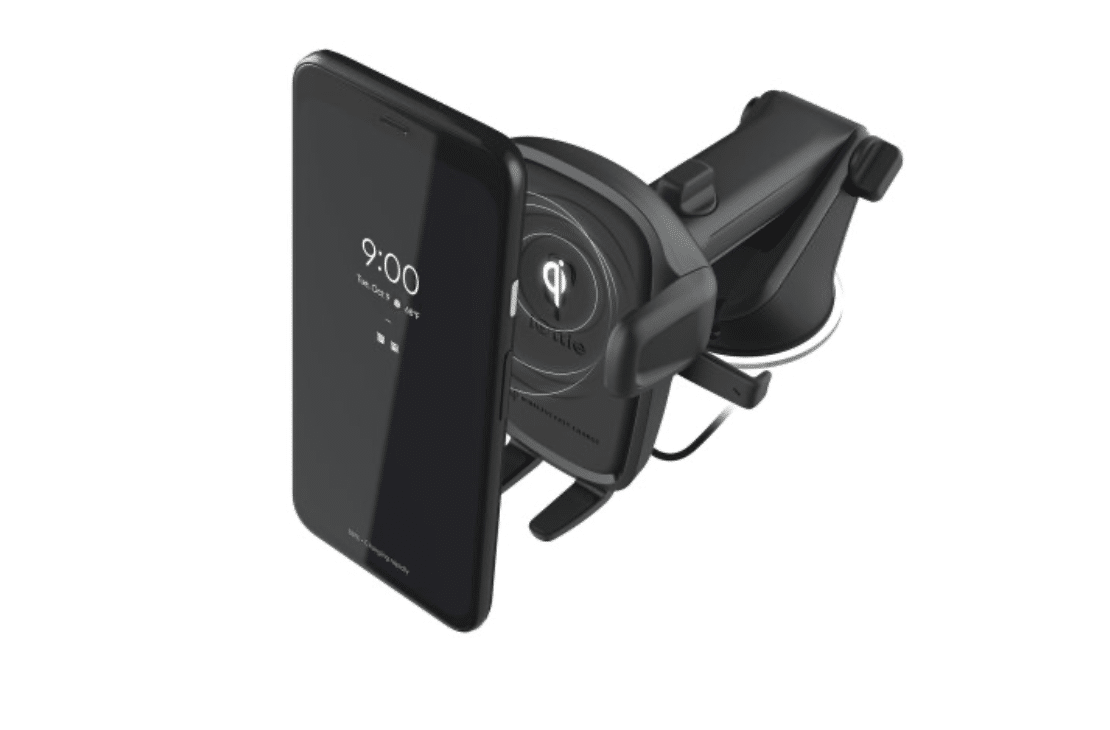 Price: $50
Compatibility: iPhones and Android phones
Pros
Easy install
Can place your phone on it quickly
Has a backup wired charger
Cons
On the more pricier side of chargers
Only supports 7.5W charging for iPhone
The wireless world doesn't only apply to inside your home but you can even try and implement it into your own car. This amazing car mount, manufactured by iOttie, is available as two different variants, the first being a suction cup that you can stick onto your dashboard or windshield and the next one being a CD or vent mount that will just clip right into place. The arms that this charger has will close around your phone automatically as soon as it hits the trigger that is located on the back of the mount, this means that you will be able to place your phone onto the car charger very easily even with one hand. If you don't want to be completely wireless whilst using this charger then you'll be happy to know that you'll still have a MicroUSB port that you can plug into the supplied cable, all you will have to do is stick the other end of it into the power socket of your car. What's more is that this charger has a second USB-A port that you can use if you want to charge yet another phone.
Final Words
So, there you have some of the best wireless chargers for almost every event. Although you definitely don't necessarily need a wireless charger they do come in handy on the go or when you're just too lazy and want to just plop your phone down onto a pad for it to charge. Do you think that you'll go out and purchase any one of these chargers to make your life just a little bit easier?